BEST OF 2022
The Best Albums of 2022: R – Z
By Bandcamp Daily Staff · December 08, 2022
Two years ago, the editors of Bandcamp Daily made the decision to stop ranking our year-end list. (If you want to read the rationale behind that decision, you're in luck: I wrote many, many words on the subject.) In 2020 and 2021, we decided to group albums thematically. But as we set about that process again this year, we found even that approach limiting. So what we've decided to do instead is present the albums alphabetically. Then, on Friday, we'll give you a list of what we consider to be the Essential Albums of 2022. And if you press that big play button just beneath the headline, you'll be able to listen through all of the selections in each day's list and—hopefully—find your next favorite album.
—J. Edward Keyes, Bandcamp Editorial Director
Go To:
The Best of the Best: The Year's Essential Albums
The Best Albums of 2022: A-D
The Best Albums of 2022: E – L
The Best Albums of 2022: M – Q
---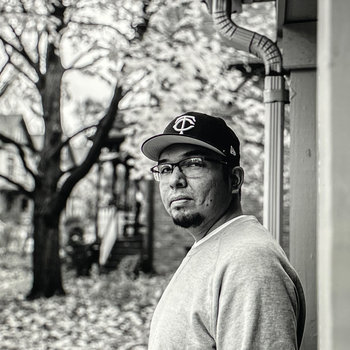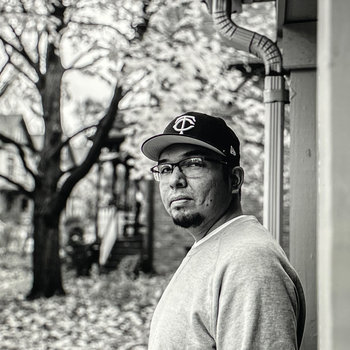 A member of the Red Lake Nation of Ojibwe people in Minneapolis, Joe Rainey has held onto a couple of fascinations since childhood: pow wow singing and recording it on tape. His debut solo album Niineta fuses pow wow with experimental production from Andrew Broder to form beautiful, affecting, and sometimes testing pieces. So you get a song like the powerful "b.e. son," with Rainey's voice, an instrument of unlimited depth, matched with heavy strings. Elsewhere, "no chants" features the rattle and clank of experimental electronica. But for all of the genre-skewering, it's Rainey's pride in his lineage that fuels the album. As a note in his Bandcamp bio asserts, "We're still here. We were here before you were, and we never left."
—Dean Van Nguyen
Read our interview with Joe Rainey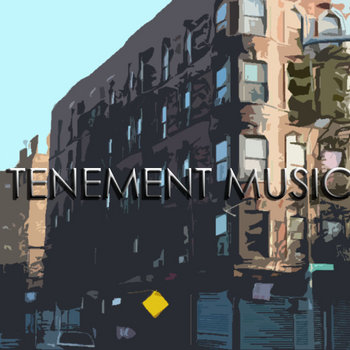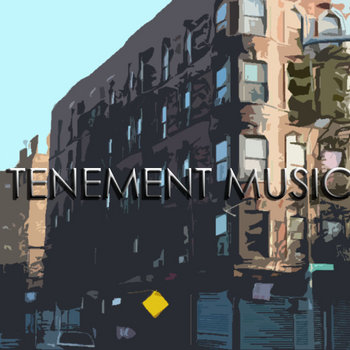 Merch for this release:
Compact Disc (CD), Vinyl LP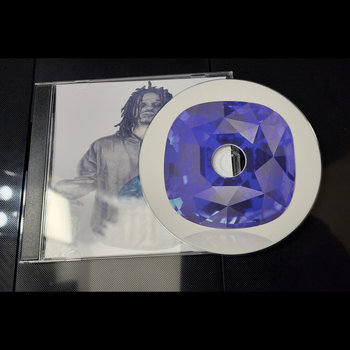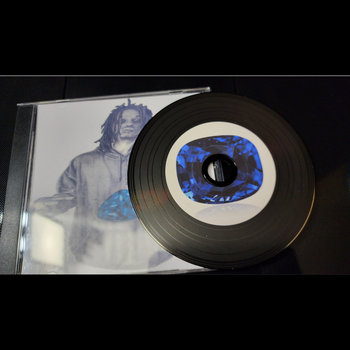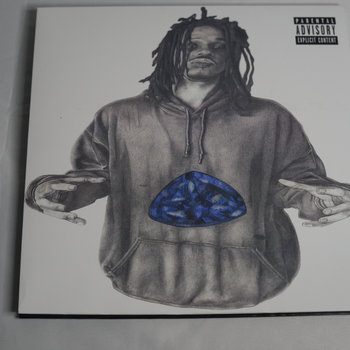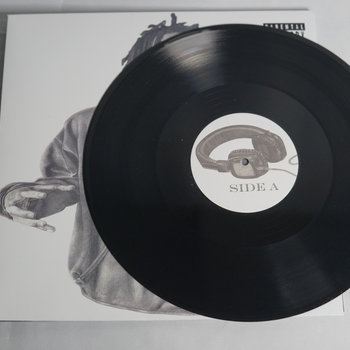 The entirety of Audio Sapphire, the hypnotic and mysterious new record from Bronx rapper Pruven, feels like it takes place underground—in subterranean tunnels that lead to the meeting places of secret societies, in dank caverns lit by flickering candlelight. In other words, it takes the notion of "underground hip-hop" almost literally, and its willful impenatrability is one of the things that keeps pulling you back to it. The production from Tenement Music's in-house knob-twiddler Raticus at times threatens to engulf the rapper whole; on the title track, Pruven's repeated mantra, "Nothing's fair/ Work through, persevere" struggles to swim up to the murky surface of Raticus's churning beats. On "Rise Through," a sustained keyboard tone hangs suspended in the background throughout the entire song, a bleak beacon on a dark and distant shore as a tumble of pianos lap up against it. Pruven's delivery only amplifies the album's aura of secrecy; pitched somewhere between a whisper and a croak, it often feels like he's leaning in close to you, murmuring the album's peculiar lyrical kōans directly into your ear. Audio Sapphire turns shadow into sound.
—J. Edward Keyes
Merch for this release:
Vinyl LP, T-Shirt/Shirt, Poster/Print,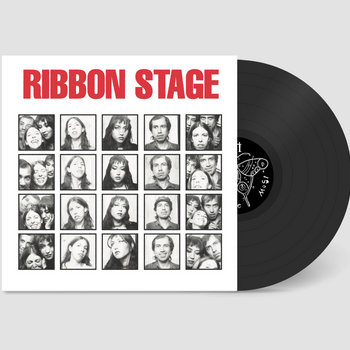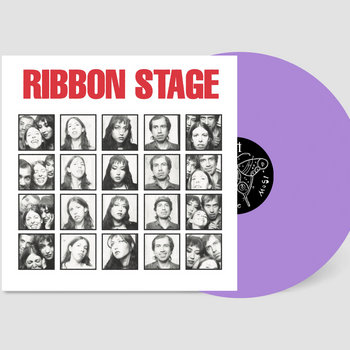 The cover art is a clear Shop Assistants homage and so is much of the aesthetic within, but the debut LP from Ribbon Stage is just as steeped in the punk provenance of American underground rock as it is in the shambling guitars of those foundational overseas bands, if not more so—fitting, then, that it was recorded in Olympia, Washington, the seat of so much outsider guitar pop (let's not say "indie") from the past four decades. Hit With The Most wastes none of its 20-minute running time, each song a tidy bow of melody and noise, propelled by simple Velvet Underground-style drumming, the deadpan vocals breathless and submerged as if they were emanating from a basement. The kind of music is often imitated because anyone can do it, and though that is the point, there's always been a clear distinction between the posers and the punks; with Hit With The Most, Ribbon Stage prove unequivocally which side they're on.
—Mariana Timony
Read our Album of the Day on Hit With The Most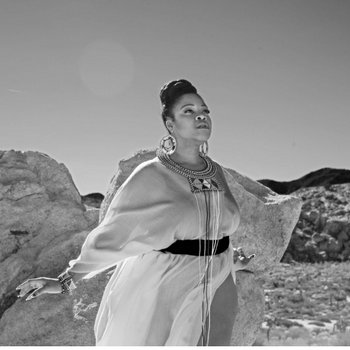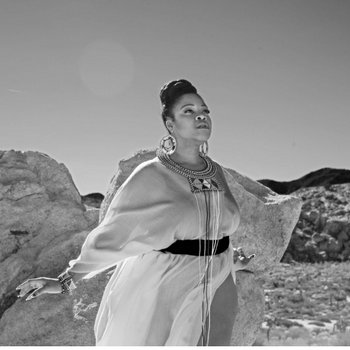 A richly layered masterclass in layering sounds, concepts, and rhythms, Jimetta Rose's The Gift: Around the Way Queen could be considered the matryoshka doll of albums. The record, according to Rose's liner notes, was a slow burner; it took nine years to complete, from writing to beat sourcing, recording, and mastering because of its complex nature. Ten producers helped shape Rose's music, and the eclectic energy guiding each experimental soul, jazz, and hip-hop beat complements the singer's vulnerability and autobiographical lyrics, delivered through Rose's signature velvety vocals. Peppered with samples made to sound like old-timey radio adverts, The Gift is a story of perseverance, community, struggle, and ultimately, power.
–
Amaya Garcia
Read our interview with Jimetta Rose. 
Merch for this release:
Vinyl LP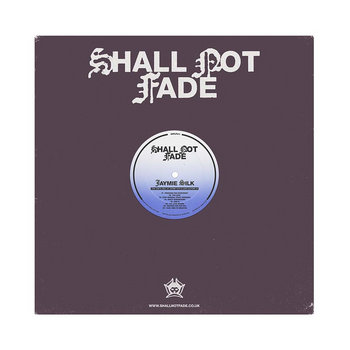 Paris's Jaymie Silk takes a kaleidoscopic approach to contemporary club sounds. Focused on celebrating music from across the Black diaspora, he's just as likely to turn out a ballroom or Jersey club record as he is to mix gqom into throwback acid techno in his DJ sets. By his standards, then, The Rise & Fall Of Jaymie Silk & Rave Culture is surprisingly straightforward. Across two discs, he focuses on '90s dance music, diving deep into the golden years of rave. But even with this more straightforward approach, Silk proves his skills as a producer that can reinvigorate even the most tried-and-true tropes. Opener "Freedom for Everybody," takes a Malcolm X speech—a classic house motif—but flips it into something that falls somewhere between spiritual reverence and day-drunk tomfoolery, as staggering drums duet with polychromatic synths. Elsewhere he fuses broken beat with rave stabs ("The Heat"), techno ferocity with gospel house ("Stop Singing, Start Swinging"), and delicate piano melodies over 150 BPM insanity ("Waiting For The Day"). It's a record written as a homage to the Black roots of club culture, informed by equal parts nostalgia and speculative world-building.   
—Henry Ivry
Read our Album of the Day on The Rise and Fall of Jaymie Silk & Rave Culture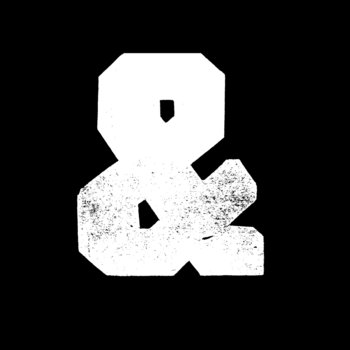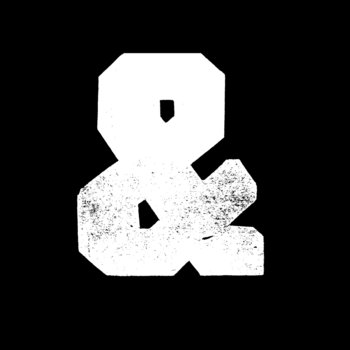 Merch for this release:
2 x Vinyl LP, Compact Disc (CD)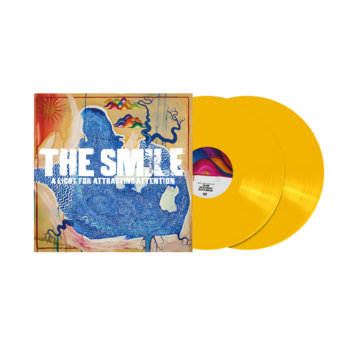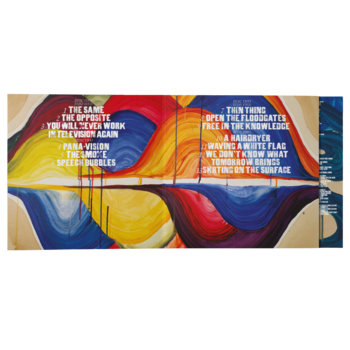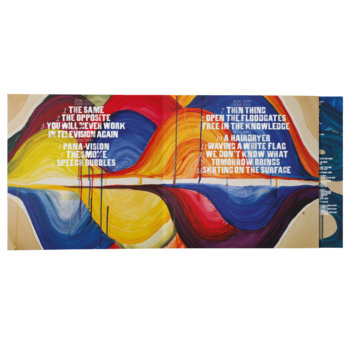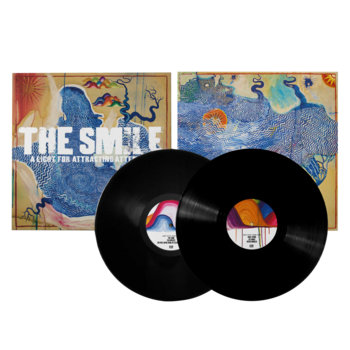 This Radiohead side project was first revealed when Thom Yorke, Jonny Greenwood, and Sons of Kemet's drummer Tom Skinner played an unexpected gig for Glastonbury Live At Worthy Farm in 2021. Coming out of lockdown, the trio developed the project through a series of live shows debuting new songs like "Bodies Laughing" alongside an inspired reworking of the fabled Radiohead number from 2012 "Skirting On The Surface." Their debut album A Light for Attracting Attention expanded the creative pool further to include the London Contemporary Orchestra and a full brass section showcasing the UK jazz scene's best and brightest, among them Theon Cross and Chelsea Carmichael. Bolstered by rich layering, electrifying arrangements, and playful bursts of jazz, dub, and Afrobeat, the end product feels less like a one-off outlier than an electrifying opening chapter—and in the eyes of many Radiohead diehards, a worthy successor to the last studio album, 2016's A Moon Shaped Pool.
—Andy Thomas
Read our Album of the Day on A Light For Attracting Attention
Merch for this release:
Vinyl LP, Compact Disc (CD)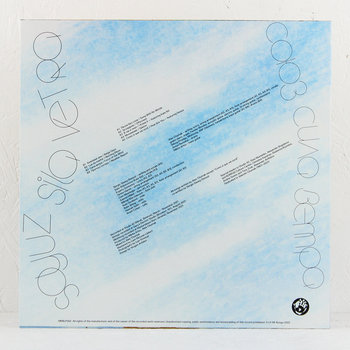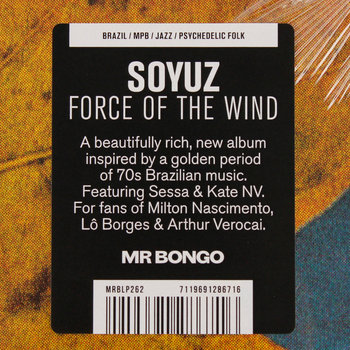 To listen to SOYUZ's new record is to bathe in the warm and familiar, cozying up to old records over a warm cup of tea. At least that's how things seem at first, with leisurely overtures of album opener "Song With No Words" before the moment passes, paving the way for a unique and often unpredictable fusion, which is perhaps to be expected from a Belarusian band making Brazilian music. While they've cited 1960s and '70s Brazilian artists like Milton Nascimento, Lô Borges, and Arthur Verocai as influences, SOYUZ don't settle for merely recreating the sounds of the past. Instead, they infuse the blissed-out, layered atmospheres of música popular brasileira with their own contemporary sensibilities: the band centers around bandleader Alex Chumak, multi-instrumentalist Mikita Arlou, and drummer Anton Nemahai, but here they draw on the diverse influences of collaborators like popular Brazilian musician Sessa; percussionist Cem Mısırlıoğlu; classically trained composer Simon Hanes; Russian vocalist and producer KATE NV; and Brazilian multi-instrumentalist Gabriel Milliet on flute. Together, this eclectic ensemble constructs a rich, cinematic universe of whirling strings and flutes, rippling jazz-funk rhythms, and cosmic electronic textures; paying homage to Eastern European and Brazilian jazz traditions while masterfully avoiding the pratfalls associated with musical retro-mania.
—Megan Iacobini De Fazio
Merch for this release:
2 x Vinyl LP, Compact Disc (CD), Cassette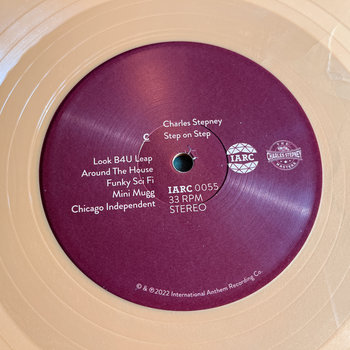 Perhaps the ultimate lost tapes story of 2022 was the appearance of recordings from the 1970s of cult Chicago producer, songwriter, and arranger Charles Stepney, best known for his grand orchestral work with Rotary Connection and Minnie Riperton. Recorded in Stepney's basement studio on the South Side of Chicago on analog synths, drum machines, and echo units, these demos and sketches offered a fascinating insight into the recording process of one of the great arrangers and producers. Through the tireless work of his three daughters, who also narrated the album, the project finally saw the light of day, thanks to a beautifully packaged release on Chicago's International Anthem label.
—Andy Thomas
Read our feature on Charles Stepney.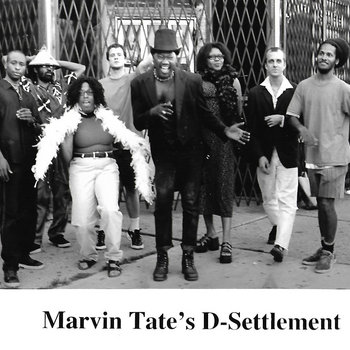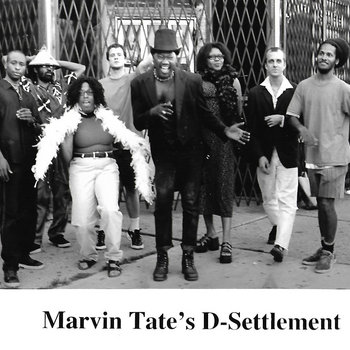 Merch for this release:
Compact Disc (CD), Vinyl Box Set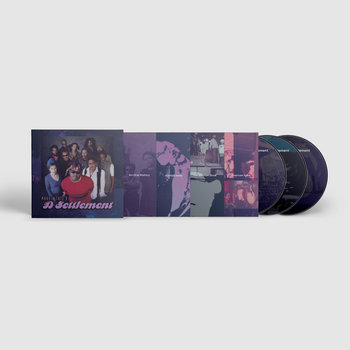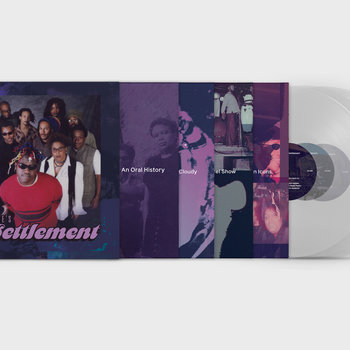 Marvin Tate's D-Settlement is a self-titled compilation that collects the three wildly eclectic albums released from one of the most unique bands to come out of Chicago in the late '90s. Mixing up funk, rock, and poetry, the songs on Marvin Tate's D-Settlement are as laugh-out-loud funny as they are insightful in their critiques of gender, class, and racism; consider "Turn Da Fuckin' Lights Back On," a funky and manic highlight where Tate folds a broad critique of poverty and policing into a story about a citywide blackout. A tight and flexible ensemble, the band pivot from smoldering rock to trippy dub reggae and beyond at the drop of a dime. The result is a delightfully fun and varied collection from an underrated band who came out swinging at the dawn of the millennium—and hit hard.
—John Morrison
Read our Album of the Day on Marvin Tate's D-Settlement.
Merch for this release:
Vinyl LP, Compact Disc (CD)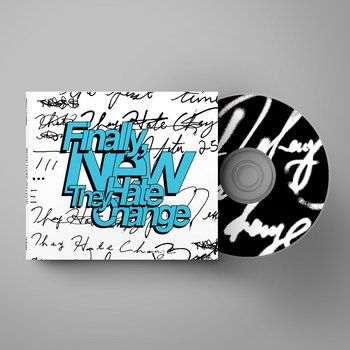 Few artists embody the potential of the sounds at the intersection of dance and rap music like They Hate Change, a Tampa, Florida rap duo that spits pugnacious, braggadocio raps over UK breaks and drum & bass beats. Their latest LP Finally, New is a high-water mark, a fluid synthesis of Southern rap with the rave diaspora colored by a uniquely Floridian lens. THC's Vonne Parks and Andre Gainey self-produce bedroom rap records that belong on the dance floor, making outsider art that's as queer as it is swagged-out. Amid booming bass and skittering snares and hi-hats, Finally, New is awash in genuine contradiction: tough guy dysmorphia raps; not-so-humble brags about sensible investments and home ownership; beats that draw equally from IDM labels and booty bass jams. Despite their name, They Hate Change live on the cutting edge of both dance and rap music, a unique mutation only possible by the precocious obsession of millennial internet seekers and the Tampa jook and Miami bass scenes that preceded them. You'd be hard-pressed to find anything else that sounds quite like this. 
—Matthew Ruiz
Read our Shortlist interview with They Hate Change.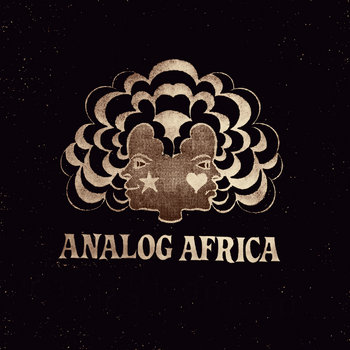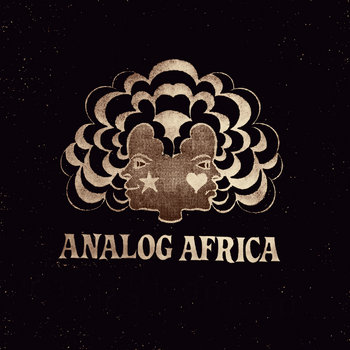 Merch for this release:
2 x Vinyl LP, Compact Disc (CD)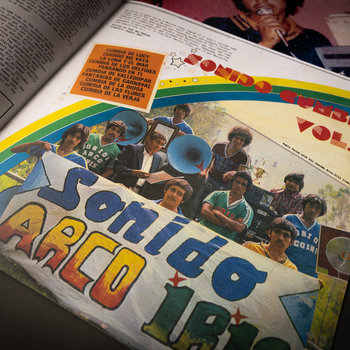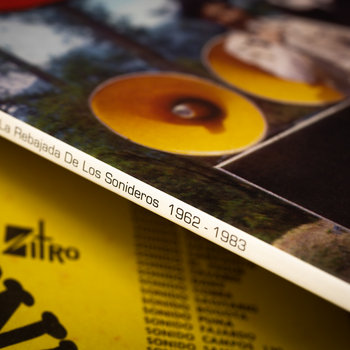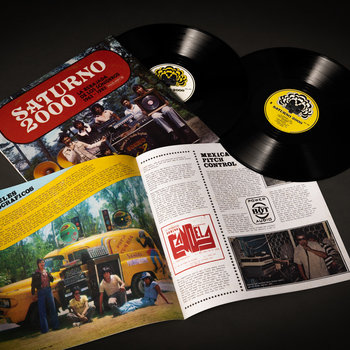 The rebajada (to reduce, or lowered) is a style pioneered in Monterrey and Mexico City in the 1960s by sonideros who discovered that cumbias, when significantly pitched down on a record player, sync almost perfectly with Mexican dance steps. But the rebajada offers more than mere danceability—as the notes dip and stretch, the songs open up to reveal moods and textures once hidden in the mix. Saturno 2000: La Rebajada de Los Sonideros 1962​-​1983 is Analog Africa's new compilation of rebajadas, curated and mixed by the Irish-Peruvian DJ Lengua (Eamon Ore-Giron). DJ Lengua assembles a collection of two decades of cumbias from across the Americas (Ecuador, Mexico, Peru) into a seamless mix of dance tunes that are at once both darker and more transparent than their untouched originals, a rare treat from a vinyl fetishist whose records are often near impossible to find digitally.
—Matthew Ruiz
Read our feature on Saturno 2000.
Merch for this release:
Vinyl LP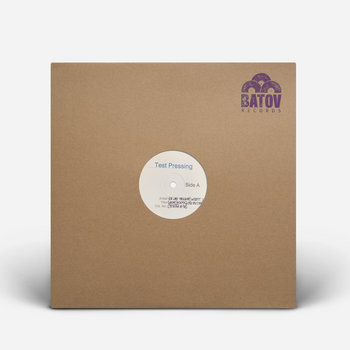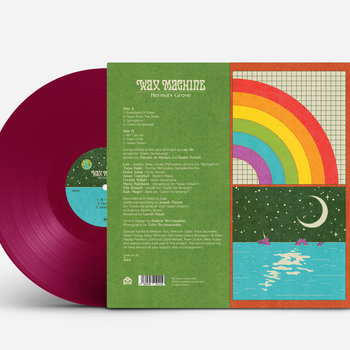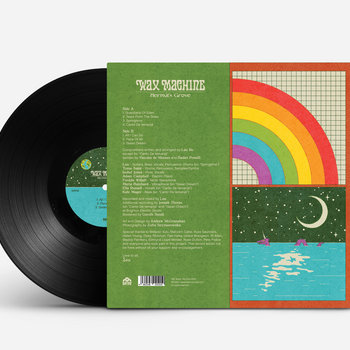 Hermit's Grove is less an album than a technicolored lucid dream. Peaceful bird sounds, wistful guitar, and Isobel Jones's levitating flute at the start of "Guardians of Eden" soon make space for the quivering, murmured vocals of Brazilian-born band leader Lau Ro, contrasted by Jones's smooth, floaty voice. The slight dissonance hints at what is to come in the rest of the album, where moments of dark and light, peace and tension coalesce and co-mingle, often within the same song: take the distorted guitars and swirling keys of "Springtime," or the heavy synths threatening the peaceful seaside soundscapes of "Tears From the Skies." By expressing these moods through a wide range influences, from Brazilian tropicália to quirky 1960s psychedelia, Wax Machine elevate their kaleidoscopic sound to an enticing new plane that never loses its charm.
—Megan Iacobini De Fazio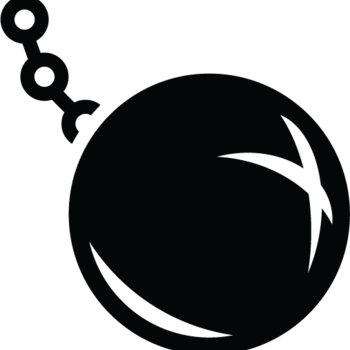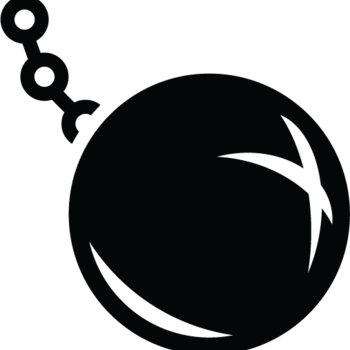 Merch for this release:
Compact Disc (CD), Cassette, Vinyl LP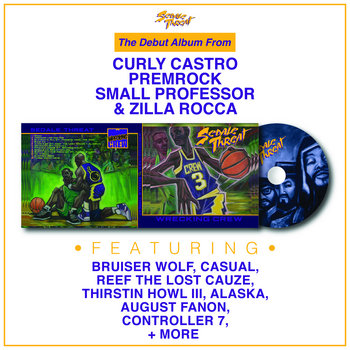 The Wrecking Crew has always made rap for fans of a certain age. Listening to the Philly-centric group, made up of Zilla Rocca, Curly Castro, PremRock (the lone New Yorker), and producer Small Professor, becomes more rewarding the deeper your affinity for '90s rap arcana, comic book lore, the Criterion Collection, and decades of esoteric NBA history. Sedale Threat, the group's official debut, is an excellent crew album in an era woefully short on them: a cohesive collection of posse cuts, Sedale Threat is full of witty braggadocio that intertwines the Wrecking Crew's unique strains of nerdery while leaning into basketball trivia. It's a charged and rewindable cipher for the center of a Cuttino Mobley, Wu-Tang Clan, and comfy footwear Venn diagram. Rocca, Castro, and Premrock push one another and collaborators like Casual (of Hieroglyphics) and Bruister Wolf to sharpen every figurative blade, while Small Professor and guest producers like Controller 7 score the proceedings with progressive beats that expand the parameters of boom bap. Sedale Threat will appeal more to rap fans in the 40-plus demographic, but it does so with equal bravado and self-awareness, never descending into "real hip-hop" pedantry. The Wrecking Crew deserve both rapturous acclaim from their demographic and respect from the generations that will have to Google the group's references.
—Max Bell
Read our Album of the Day on Sedale Threat.
Merch for this release:
Vinyl LP, Compact Disc (CD), Cassette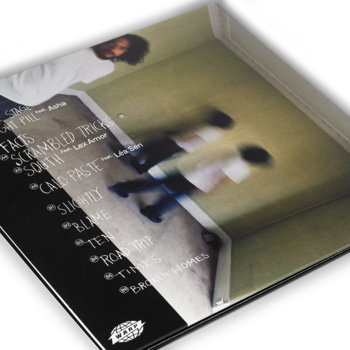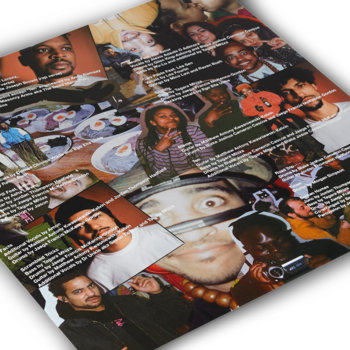 —Joe Muggs
Read our Album of the Day on Loggerhead.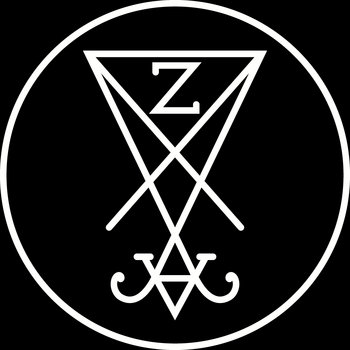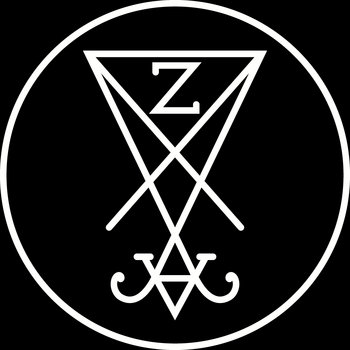 Merch for this release:
2 x Vinyl LP, Vinyl LP, Compact Disc (CD)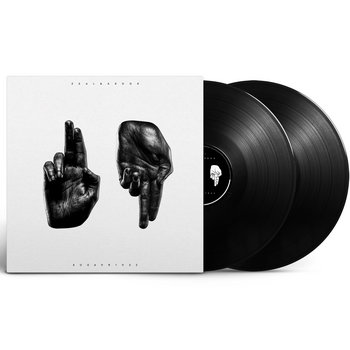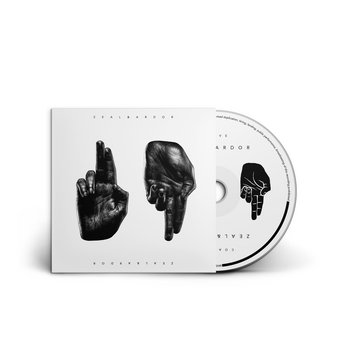 Not to put too fine a point on it, but it makes sense that the latest record from Zeal & Ardor would be self-titled. Here, Manuel Gagneux moves past his initial concept of fusing black metal and gospel in favor of becoming something else: a world-class hard rock band. Why settle for two genres when you can have them all? Zeal & Ardor is a perfectly calibrated combination of blues, thrash, industrial music, R&B, ambient and more, each piece seamlessly bleeding into the next to create rafter-reaching songs that feel big enough to fill the arenas for which, with any luck, Gagneux is destined. Beneath the roiling surfaces of the songs is barely concealed discontent with the powers-that-be—be they human or Divine. The album artwork depicts to sets of fingers, one set pointing upward, the other pointing down. The album itself contains just one—the middle, and it's raised.
—J. Edward Keyes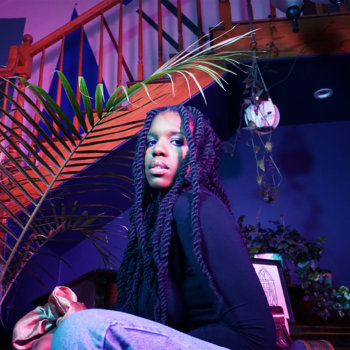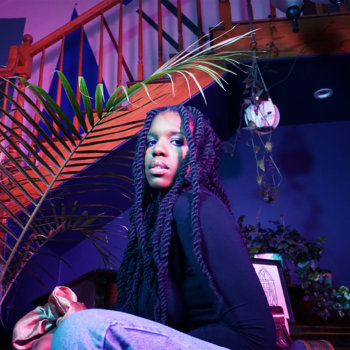 Merch for this release:
Compact Disc (CD), Cassette, Vinyl LP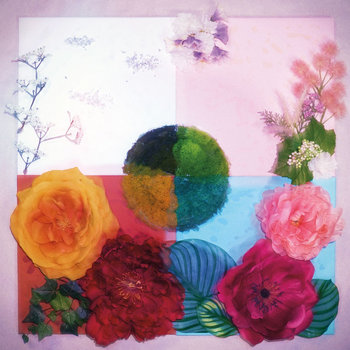 Opal Hoyt's P.O.C. (Proof of Concept) is a record about fragmented journeys—the stories and learnings gathered by the singer-songwriter and producer over the course of her life in Alaska; Washington, D.C.; Jamaica; Vermont; and New York. Under the artistic name Zenizen, Hoyt has created a majestic sound that is so full of bright synths and atmospheric beats, it betrays the complexity and sadness that lie within the artist's poetic lyrics. That P.O.C. (Proof of Concept) is a collaborative effort between Hoyt and a varied band of like-minded musicians she's met along the way make the album more poignant than ever, a lesson in the political and spiritual power of the artistic community. Themes of escapism, love, and emotional freedom are scored by '70s R&B and disco grooves, making this album a strange listen. Come for the dance, stay for the journey. 
—Amaya Garcia
Read our Album of the Day on P.O.C (Proof of Concept).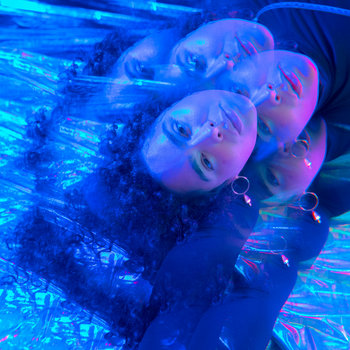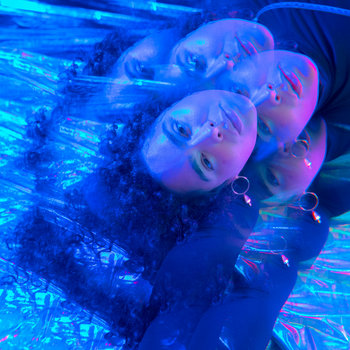 Merch for this release:
Vinyl LP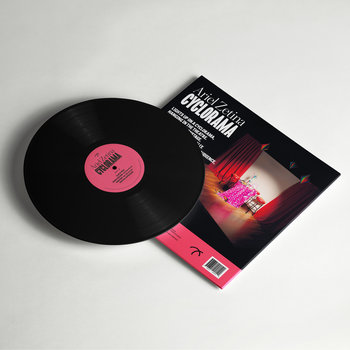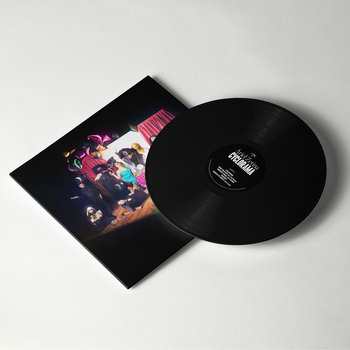 From the moment the opening arpeggio hits on Ariel Zetina's Cyclorama, it's clear that the Chicago producer and DJ is taking us on a theatrical tour of her world. Across the record, Zetina touches on a diverse range of influences—from industrial techno to sub-heavy UK club to tropical breakbeats—to author a manifesto for the queer dance floors she plays to every weekend. Although Zetina has teased her production skills previously, it was always as one-off appearances on compilations. Cyclorama, on the other hand, is a comprehensive panorama of a producer exploring the boldest corners of clubland, full of shapeshifting rhythms, darting synths, and snaking basslines. But don't let the gargantuan sound fool you; it's also Zetina at her most personal and political, using club music as the entry point for examining her experiences as a trans woman of color. Trauma and violence loom large on the record, especially as Zetina explores fetishization ("Chasers") and objectification ("Slab of Meat"), but there's also a spirit of hope, a vision of a radically different world that comes to life on highlights like "Gemstone," a euphoric transition anthem.
—Henry Ivry
Read our Album of the Day on Cyclorama.