BEST OF 2022
The Best Albums of 2022: E – L
By Bandcamp Daily Staff · December 06, 2022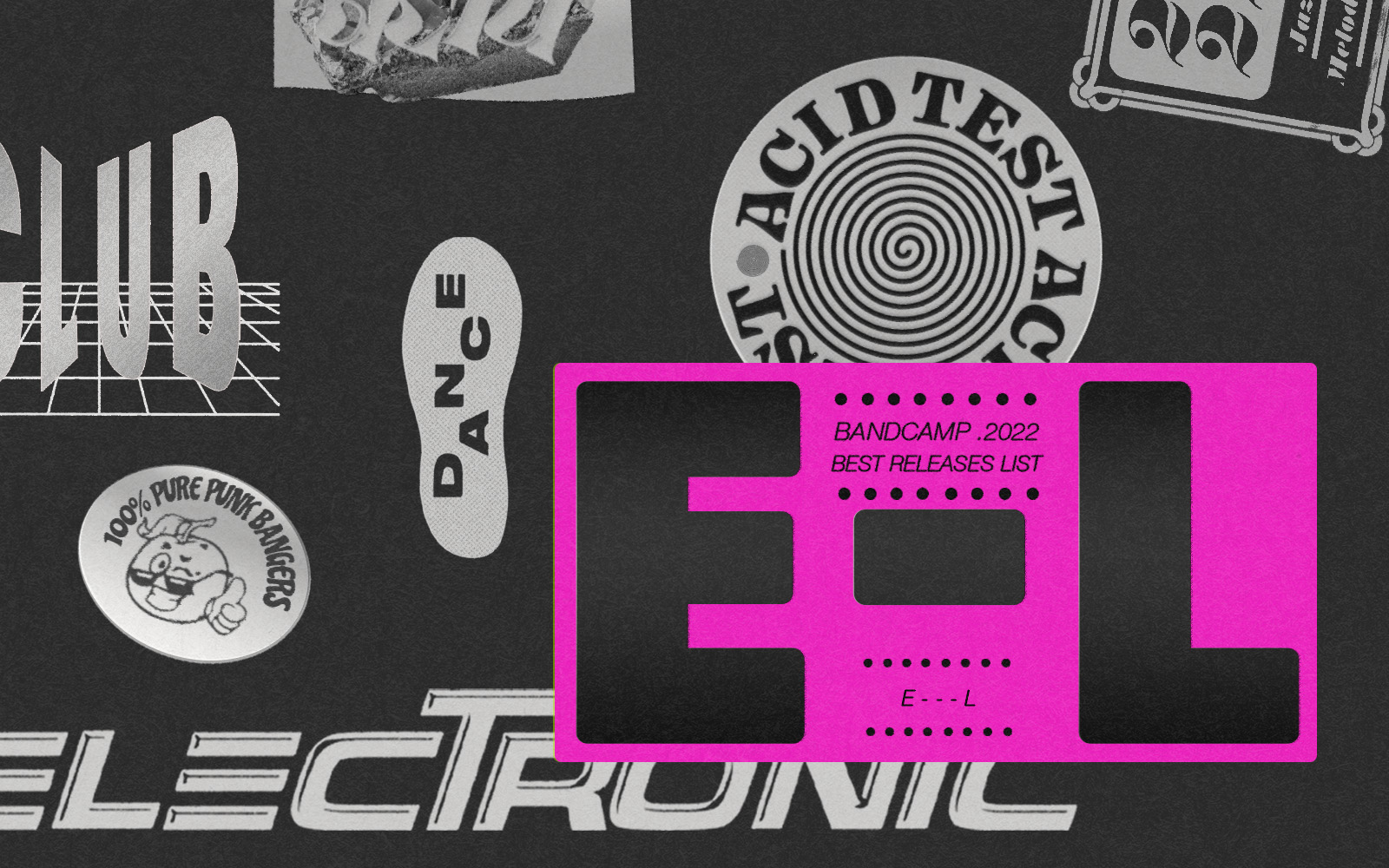 Two years ago, the editors of Bandcamp Daily made the decision to stop ranking our year-end list. (If you want to read the rationale behind that decision, you're in luck: I wrote many, many words on the subject.) In 2020 and 2021, we decided to group albums thematically. But as we set about that process again this year, we found even that approach limiting. So what we've decided to do instead is present the albums alphabetically. Then, on Friday, we'll give you a list of what we consider to be the Essential Albums of 2022. And if you press that big play button just beneath the headline, you'll be able to listen through all of the selections in each day's list and—hopefully—find your next favorite album.
—J. Edward Keyes, Bandcamp Editorial Director
Go To:
The Best of the Best: The Year's Essential Albums
The Best Albums of 2022: A-D
The Best Albums of 2022: M-Q
The Best Albums of 2022: R – Z
---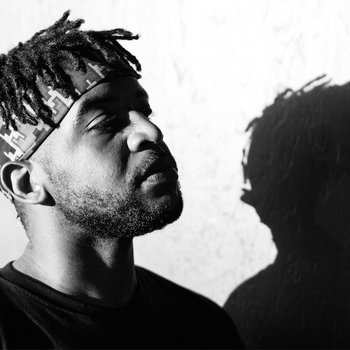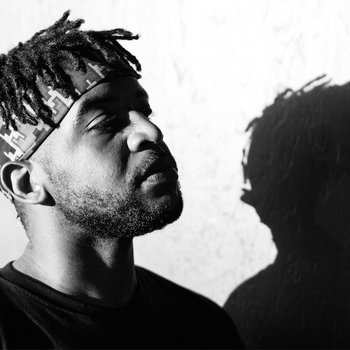 Merch for this release:
Compact Disc (CD), Cassette, Vinyl LP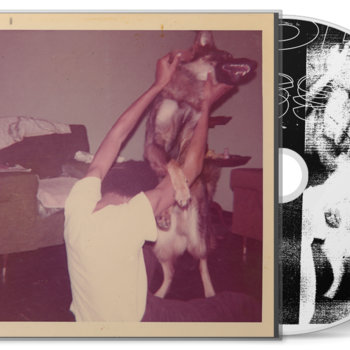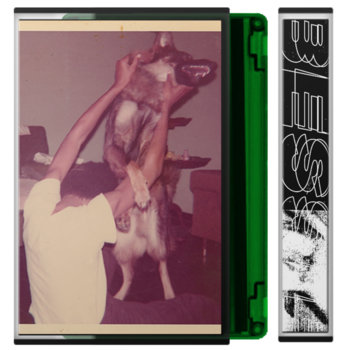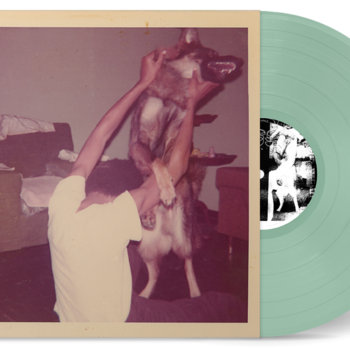 The music of Queens native ELUCID embodies New York—his latest album I Told Bessie isn't self-consciously revivalist or overly nostalgic for the city's rich hip-hop tradition, but its sound captures the feeling of living in a place that's perpetually falling apart. Decaying soul samples and clanging reverb provide the rusty bones of ELUCID's sonic metropolis, his precise and exacting delivery playing conductor to an industrial symphony. While beats courtesy of producers like The Alchemist and Child Actor are frequently murky and eerie, ELUCID's flow is precise, somewhere between a soapbox and a train announcement—a voice that always grabs attention.
—Nadine Smith
Read our Album of the Day on I Told Bessie.
Etran de L'Aïr
Agadez
Merch for this release:
Vinyl LP, Compact Disc (CD), T-Shirt/Shirt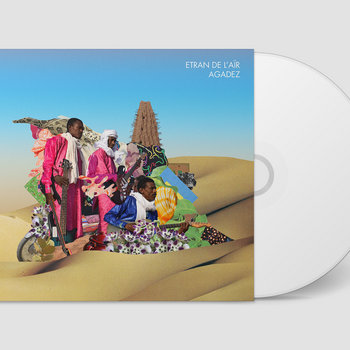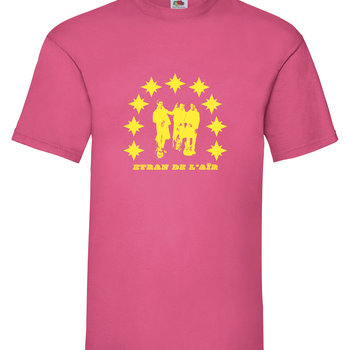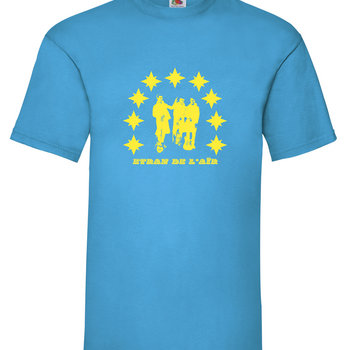 The collective of family members that make up Etran de L'Aïr came up through their local live circuit, playing gigs all over Agadez, Niger for more than 25 years. As the city changed, so did the band. Their kits always reflected what was commonly available in their market town, and it took them years to finally go electric. The diversity of the bustling market town was reflected in their repertoire, with their traditional Tuareg wedding music taking on shades of soukous, surf rock, psychedelia, and more. On Agadez, Etran de L'Aïr are eager to show what they've learned from tireless work and decades of experience. With this record, they've giving back to the city that's given them everything.
—Shy Thompson
Read our Album of the Day on Agadez.
Merch for this release:
2 x Vinyl LP, Compact Disc (CD), Cassette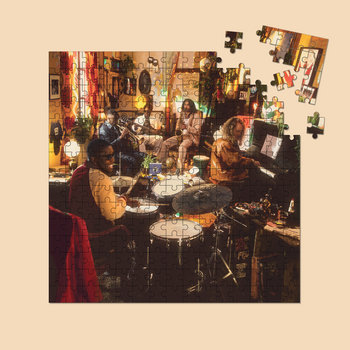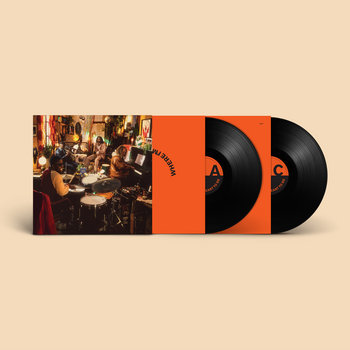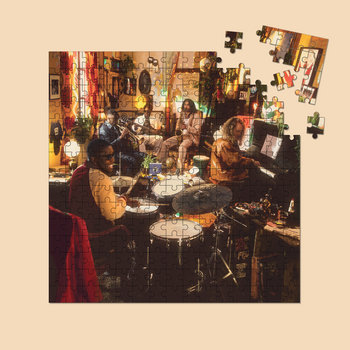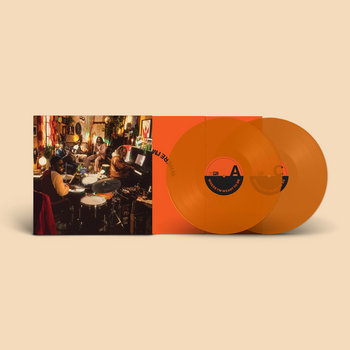 London quintet Ezra Collective are succeeding in their stated mission to rid the jazz idiom of pretension. Their second studio album Where I'm Meant To Be busts the hinges off the door by conceiving jazz as kinetic party music that orbits and interweaves Black diasporic musical currents—hip-hop, R&B, Afro-Cuban jazz, dub culture—around the pulsing heart of Afrobeat. On album opener "Life Goes On," horn players James Mollison and Ife Ogunjobi trade staccato chants with Zambian rapper Sampa the Great. On the closer, Ezra invite soul singer Nao to help them recast the cosmic Sun Ra shuffle "Love in Outer Space" by dipping it in warm butter. Where I'm Meant To Be is clearly meant to be performed in person, but even on wax it affirms the communal joy of live music.
—Danny Schwartz
Read our feature on Ezra Collective.
Merch for this release:
Vinyl LP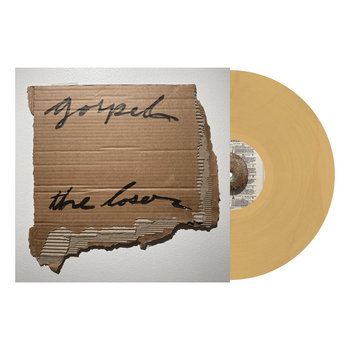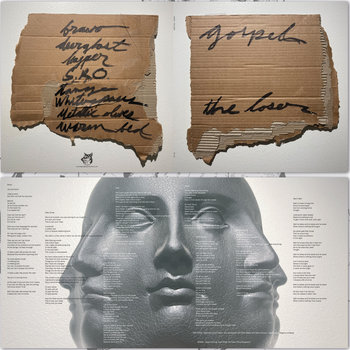 A decade and a half after their zeitgeist-rattling debut, Brooklyn screamo quartet Gospel have returned with a sophomore album that feels surprisingly at home in a scene they once sought to overhaul. At a time when skramz is cross-pollinating with just about any genre you can think of, from bedroom pop to chamber folk, The Loser doesn't feel quite as radical as its predecessor, but its intricate fusion of vintage prog rock kitsch and post-hardcore intensity still thrills, perhaps even more this time around thanks to an increased focus on Jon Pastir's keyboard playing. On tracks like "Metallic Olives" and "S.R.O.," electric piano solos and screeching organ chords ricochet around the sound field like a laser light show: ornate, a little cheesy, but ultimately awe-inspiring.
—Jude Noel
Merch for this release:
Vinyl LP
"Feel like I'm flying," Nick Hakim wrote on Instagram the day his third album met the world. COMETA is inspired by the transcendent bliss that only love can invoke—and when your head is so far over your heels that shouting from the rooftops won't cut it, you "slow down, make this moment last a bit longer," as he urges on "Vertigo." Accordingly, the Brooklyn songwriter's sonic interpretation of love is lo-fi, hushed, and intoxicating; his soulful whispers bypass listeners as he delivers them directly into his lover's ear; the arrangements are loose and intimate, on the verge of dissipating back into the humid bedroom from whence they came. With a title that translates to 'kite,' COMETA severs the lovelorn entanglements of Hakim's previous work, showcases his experimental music, and celebrates the good times.
—Hayden Merrick
Read our feature on Nick Hakim.
Listen to Nick Hakim on Bandcamp Weekly.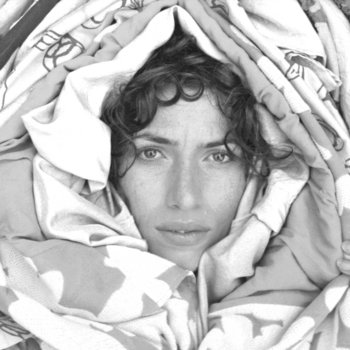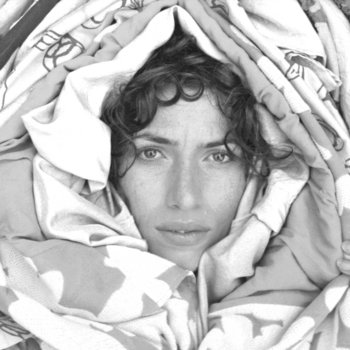 Merch for this release:
Vinyl LP, Compact Disc (CD)
Never exactly middle-of-the-road to begin with, Aldous Harding only grows more esoteric with age. On Warm Chris, she dispenses with the inviting fullness of 2019's Designer, assembling instead an album of floating folk experiments with quirky vocal effects, Cate Le Bon–style saxophone toots, and lyrics seemingly culled from notes cluttering her nightstand, scribbled in darkness and semi-consciousness at 3am. The listener's presence feels incidental if not altogether intrusive as Harding free associates and flirts with the self-referential—an artist making art about making art, or on standout "Staring at the Henry Moore," about another artist's art—with her lips pressed against the mic. Close as she may sound, Warm Chris continually eludes easy interpretation. The effect is all the more intriguing for it.
—Elle Carroll
Read our Album of the Day on Warm Chris.
Read our feature on Aldous Harding.
Merch for this release:
Vinyl LP, Compact Disc (CD), T-Shirt/Shirt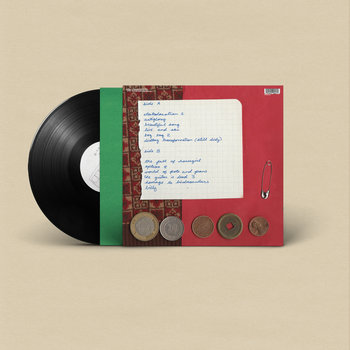 An indie rock trio of teenage girls with the coolest influences in the world could be reduced to just those two things and (possibly) still make it out alive, but Horsegirl aim to keep their souls on Versions of Modern Performance, a record that only grows more absorbing the more one realizes how closely kept its secrets are in contrast to how well-known its sources (Stereolab, Sonic Youth, My Bloody Valentine, Sonic Youth again, etc.) Like Alice down the rabbit hole, what reads like nonsense is filled with meaning; what sounds like noise is warped into melody and vice versa; what seems like pantomime is just for their protection. In a world where everyone is performing some version of themselves all the time, obfuscation is Horsegirl's game, and Versions of Modern Performance is one worth playing if you've got the candle.
—Mariana Timony
Read our feature on the scene Horsegirl comes from.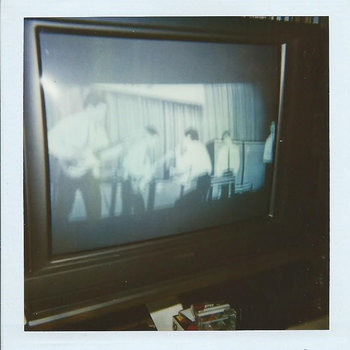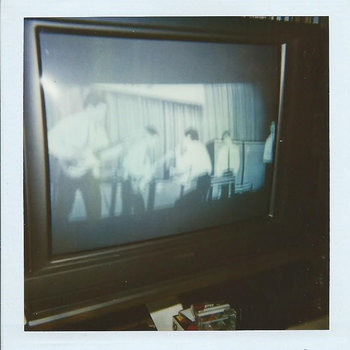 Merch for this release:
Vinyl LP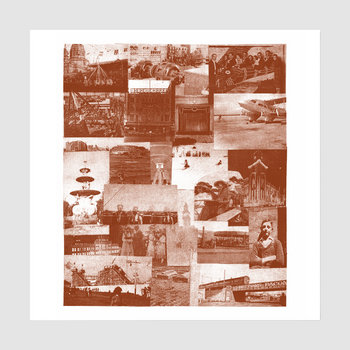 Most bands that fall into obscurity do so accidentally, but Hydroplane wanted to be a cold case. In 1996, the Melbourne trio planned to release the evasive 7-inch Excerpts From Forthcoming LP and then sink into the shadows. Drive-In Records had other ideas, though, and pushed the band to make Hydroplane, a full-length album of incorporeal, deconstructed pop music, reissued earlier this year via Efficient Space. If you wanna talk genre, Hydroplane is a dream pop record. Kerrie Bolton's caressing sighs lure threads of melody out of foggy, grayscale textures; these are sometimes undercut by DJ Shadow–inspired breakbeat samples, and sometimes by nothing but space. Made using what primitive equipment the group could afford ("this cheap and nasty sampler that had two seconds of sample space"), Hydroplane proves that less may be obscure, but it's also way more.
—Hayden Merrick
Read our Album of the Day on Hydroplane.
Merch for this release:
Cassette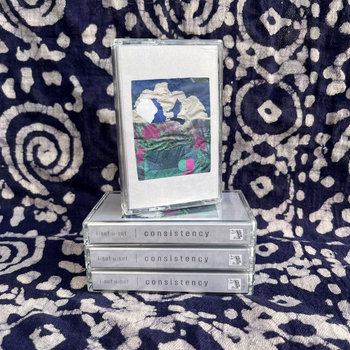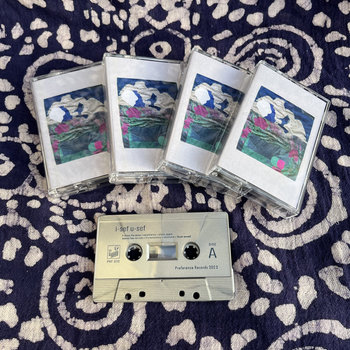 Across consistency's 13 short songs, i-sef u-sef (real name Yousef El-Magharbel) taps into a world of strange wonder, not unlike Arthur Russell—except El-Magharbel's weapon of choice is the bassoon rather than the cello. El-Magharbel's warm vocals place him firmly in the school of neo-soul while he wields his bassoon like a jazzy saxophone as it weaves in and out of the grooves. The drums on songs like "it's temporary" and "better for you" are reminiscent of hip-hop without the rapping, and then, later down the line on "ah, you're delusional," El-Magharbel brings in an actual rapper, BLANNCHE, to make that connection clearer. This is music without borders that stands out because no one is making subtle soul jams like this, and certainly not with a bassoon.
—Marshall Gu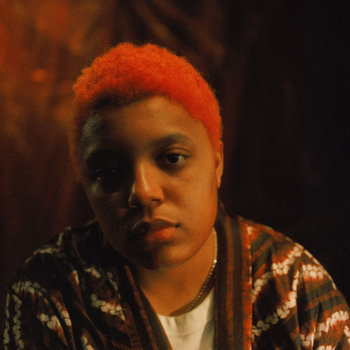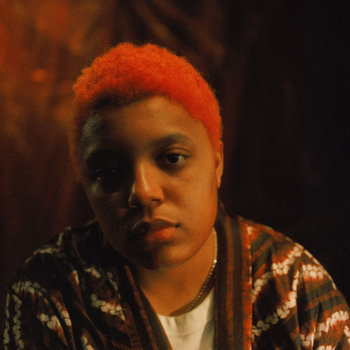 Merch for this release:
Vinyl LP, Compact Disc (CD)
On its face, Loraine James' tribute to Julius Eastman may seem quite odd in its quiet and muted interpretations of his work. But it's between the lines that we can see Building Something Beautiful For Me's awe and respect for the genius of the minimalist composer. Not just concerned with Eastman as a musician, James' MIDI renditions reach for the complexity of Eastman as a human being, becoming a wholly stunning and beautiful encapsulation of such a luminous figure.
—Eli Schoop
Read our Album of the Day on Building Something Beautiful For Me.
Read our most recent feature on Loraine James.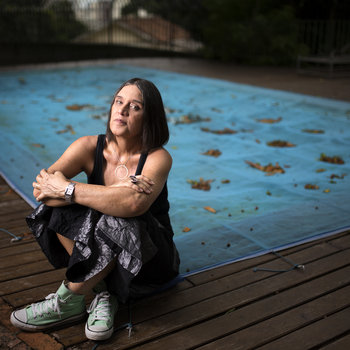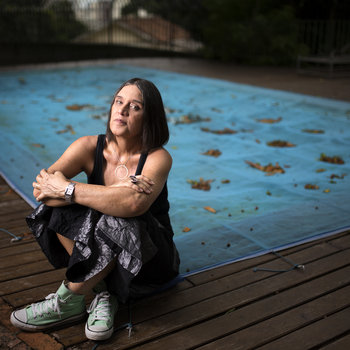 Merch for this release:
Vinyl LP, Compact Disc (CD), T-Shirt/Shirt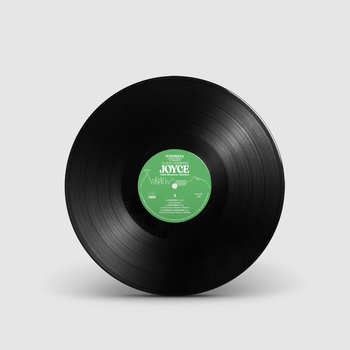 Joyce Moreno gained renown as the first Brazilian singer to write lyrics from a first-person female perspective. As a woman fighting for her artistic integrity in 1970s and '80s Brazil, she faced fierce opposition from the recording industry. Natureza is a lost artifact from that era. Recorded in 1977 after Moreno met German composer Claus Ogerman at a Brazilian nightclub in Manhattan, the album never saw release. Ogerman wanted to re-record the vocals in English; Moreno refused. The two lost contact, and the album passed into rumor. Forty-five years later, it has finally been released just as Moreno intended. Opener "Feminina" is an early version of one of Moreno's trademark songs. Lyrically encompassing a mother's advice to her daughter, it speaks directly to Moreno's struggles as a female artist. Across 11 minutes of a rollicking bossa nova beat, Moreno's voice bounces and soars above the all-star band, including Mauricio Maestro, João Palma, Naná Vasconcelos, and Joyce's future husband Tutty Moreno. The rest of Natureza shines as well, and its release restores an important missing chapter in the history of Brazilian music.
—Matthew Blackwell
Listen to Joyce on Bandcamp Weekly.
Merch for this release:
Vinyl LP, Compact Disc (CD)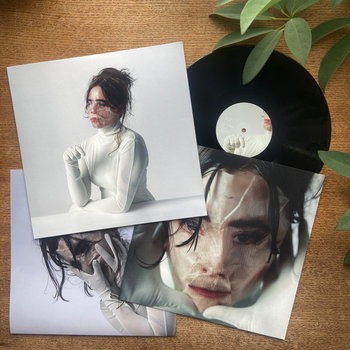 Tension lights the electroacoustic terrain of Crease in flickering half-shadow. In the liminal, bladed tension of a continual whisper, Kee Avil's Vicky Mettler wields her delivery like an exacting tool, steeped in the somatic delicacy of ASMR. Her vocals grind in a haunting rasp; her intonation sounds out every shape of the word "swallowed." The record minutely sustains this sense of unsettling tactility—across the engine-like industrial instrumentals under "See, my shadow," which extinguish rather than conclude in catharsis; the refrain of warm, uncompleted piano phrases against Mettler's icy vocals on "I too, bury"; the uncompleted phrases of the song titles themselves. But Crease itself never feels incomplete; instead, the tension paints Kee Avil's debut in a mesmerizing landscape.
—Zhenzhen Yu
Read our Album of the Day on Crease.
Rokia Koné and Jacknife Lee
BAMANAN
Merch for this release:
Compact Disc (CD), Vinyl LP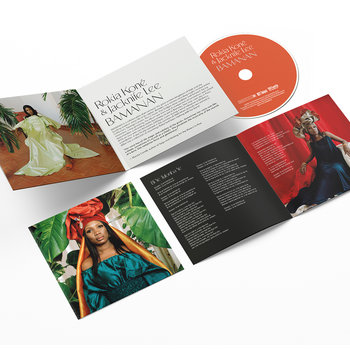 While she's well-known as a member of Les Amazones d'Afrique, Rokia Kone's international debut sparkles with the assurance of a seasoned veteran. In collaboration with producer Jacknife Lee, Kone showcases the Malian cultural fabric with poise and a sharp sensibility. She skewers deadbeat men on "Shezita" and "Dunden," weaves an epic historical tale on "Anw Tile (It's Our Time)," and revels in celebration on "Mayougouba," all with a powerful and robust voice that can take your breath away. Featuring a backing band made up of Bamako's finest musicians, BAMANAN is a delight, a product of Mali's rich artistic diaspora, spearheaded by a dynamic talent in Rokia Kone.
—Eli Schoop
Read our Album of the Day on BAMANAN.
Sarathy Korwar
KALAK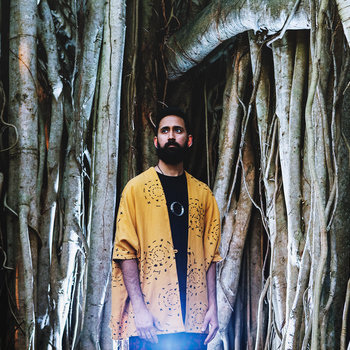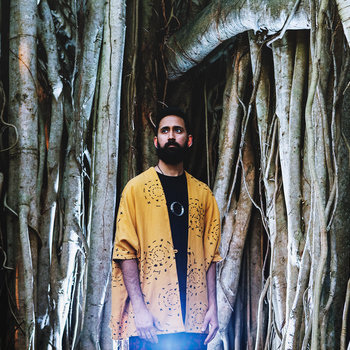 Merch for this release:
Compact Disc (CD), Vinyl LP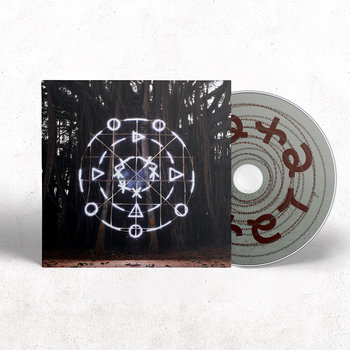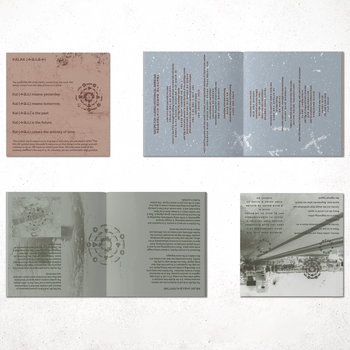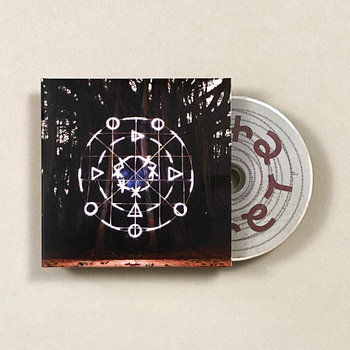 Rhythm is the food of life. This album starts with the instructions for a recipe that is about food, listening, hearing, remembering, and forgetting. Then it delivers a rhythm—the fundamental "kalak," one that Sarathy Korwar describes as "the one everyone knows"—and the music starts to feast on it. It bubbles up in each track and pulls together musical elements from India, Indonesia, Africa, the Caribbean—seemingly everywhere around and south of the equator. There's a political statement here, replacing colonial ideas of utopia with myriad global traditions, leaving behind the illusion of linear progress and moving on to an ever-expanding circle, one that renews itself as it fills with the ingredients and spices of so many cultures.
—George Grella
Read our most recent feature on Sarathy Korwar.
Listen to Sarathy Korwar on Bandcamp Weekly.
Merch for this release:
2 x Vinyl LP
On Crystalline Exhaustion, the prolific experimental black metal veterans in Krallice continue their decade-plus effort to explore the deepest and broadest limits of their genre. As Krallice peel back layers of crust with each intricate and alien composition, they invent seemingly endless new ways to riff, blast, and bludgeon. It makes for a dizzying reminder that some of the greatest horrors and the greatest wonders in the universe might not be as far as we sometimes imagine.
—Leah B. Levinson
Read our feature on Krallice's Colin Marston.
Merch for this release:
Cassette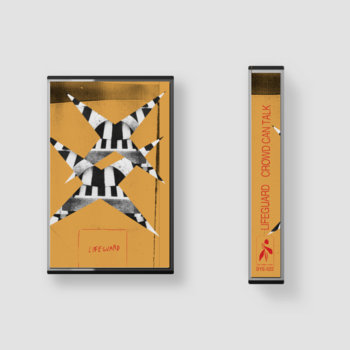 Since forming in 2019, Chicago's Lifeguard have earned hyperbolic descriptions like "the greatest teenaged band since Squirrel Bait." Listening to their latest EP, it's clear they deserve the comparisons to noisy underground heroes of decades past, channeling their influences to create something fresh. The baby-faced hair farmers look like cast members of Stranger Things but sound like they could be signed to Dischord in the '90s. Their chiming post-hardcore riffs, grooving basslines, and hypnotic rhythmic patterns fit together like a jigsaw puzzle until they violently tear them apart. Unlike the creative output of most teenagers, Lifeguard's music isn't made for mass consumption or short social media clips. It's abrasive, sprawling, and strangely hooky, best experienced with the volume cranked up.
—Jesse Locke
Read our Album of the Day on Crowd Can Talk.
Read our feature on the scene Lifeguard comes from.