ALBUM OF THE DAY
Wu-Lu, "LOGGERHEAD"
By Joe Muggs · July 11, 2022
​
​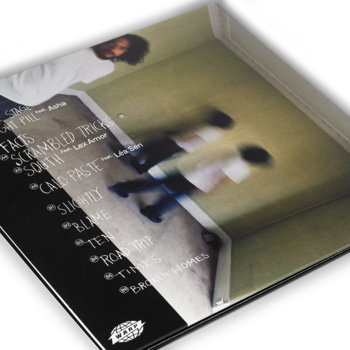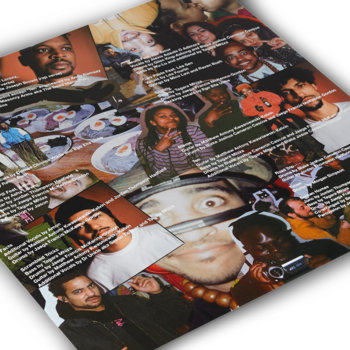 .
00:10 / 00:58
Merch for this release:
Vinyl LP, Compact Disc (CD), Cassette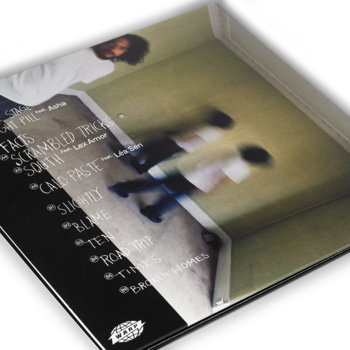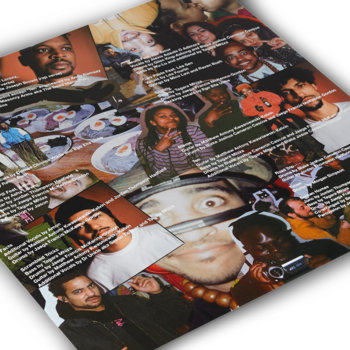 Ever since his 2015 debut mini album GINGA, Miles Roman-Hopcroft, aka Wu-Lu, has explored so many sounds—metal, punk, soul, jungle, jazz, the Californian "beat scene"—and collaborated so widely, that you might think it's hard to pin down his specific identity. But his participation in Untitled (18 Artists), the 2019 tribute to Jean-Michel Basquiat, provides context for his work: In that collection, Wu-Lu fit in comfortably alongside jazz, rap, and dubstep luminaries, offering a snapshot of a Black bohemian London that echoed the giddy experimentation of Basquiat's New York at the start of the '80s.
Wu-Lu is the product of a sprawling, diverse South London subculture, one that's not bound by musical genre but by a commitment to keeping grassroots creativity alive in a rapidly gentrified city. His is an ethos shaped by moshpits, jungle raves, and skateparks. His kindred spirits are the Afro-diasporic collective Touchin' Bass; genre dissolvers like Tirzah and Micachu; and jazz warrior Shabaka Hutchings; they're also photographers, filmmakers, and campaigners. It's milieu where the making and the doing are the point—maybe even more than the results. It's DIY and punk in the truest sense.
And the first Wu-Lu album proper is punk as anything. It might start with the string-heavy trip-hop groove of "Take Stage," but even that sounds pissed off, belligerent in its self-expression. Roman-Hopcroft's half-rapped, half-spoken, "Be careful what you wish for/ It might just come true" drips with weary menace. After that comes the scratchy dub-punk disorientation of "Night Pill," with its matter-of-fact pronouncement: "You're a fucking mess." From here on in, LOGGERHEAD remains moody, gritty, crunchy, and brain-warping.
There's a sinew-tightening, edge-of-panic jungle in the wiry "Facts," and neo-soul meets doom metal in the three-and-a-half-minute epic "Calo Paste." Its songs exist less within genres than in a deeper archetypal tradition of urban British disaffection—a lineage in which Killing Joke and Tricky tap into the same wellspring. But—like Tricky, like Killing Joke, like falling off a skateboard, like the adrenaline surge of walking into a jungle rave in '94—it's also fun. It's just the kind of fun that you have to commit to, a fun that comes with battle scars. If ever you needed a reminder that subculture still exists—and, in fact, is thriving—LOGGERHEAD is it.