ALBUM OF THE DAY
The Smile, "A Light for Attracting Attention"
By Andy Beta · May 17, 2022
​
​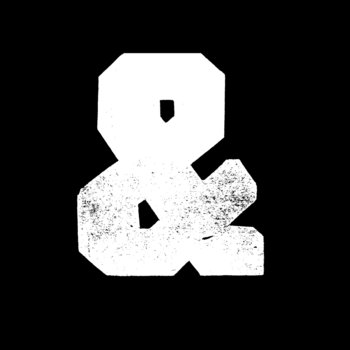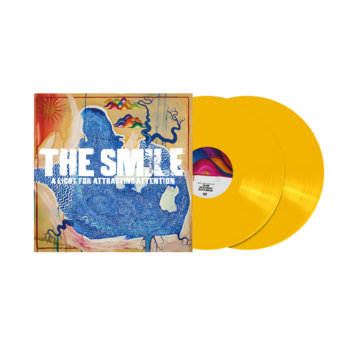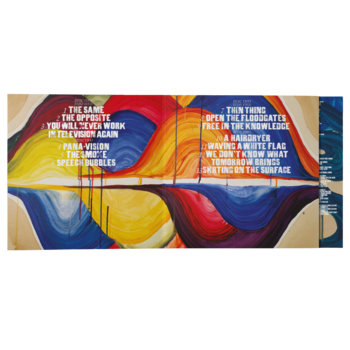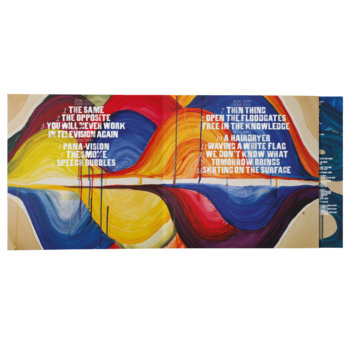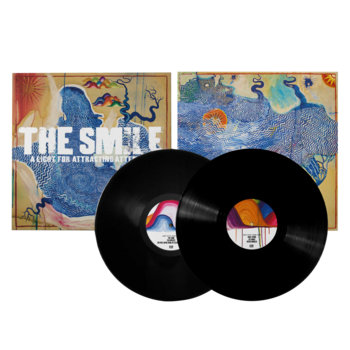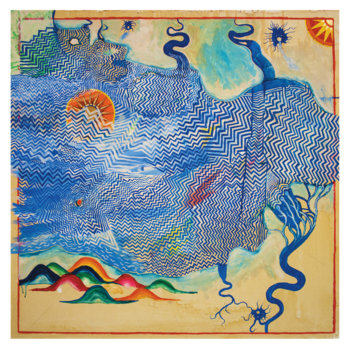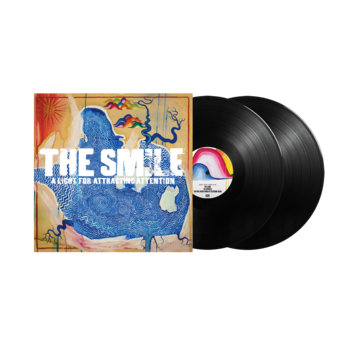 .
00:10 / 00:58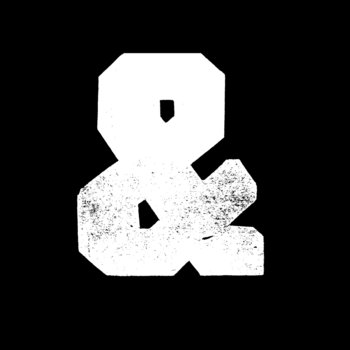 Merch for this release:
2 x Vinyl LP, Compact Disc (CD)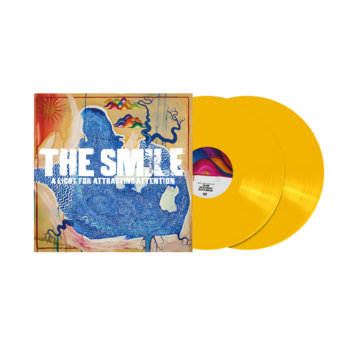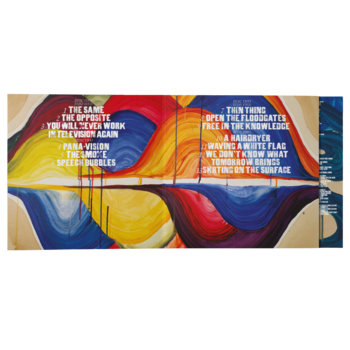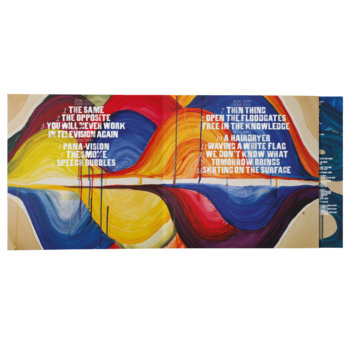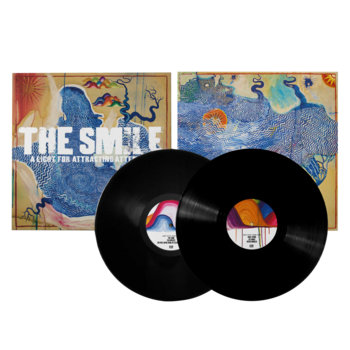 In his three decades as frontman for the world's biggest, most revered rock band (not to mention another 15 years as a cutting-edge electronic solo artist), Thom Yorke is the 21st century ne plus ultra rock star. And yet, rather than replicate that stardom of groupies and gluttony, Yorke's visage bears with it the full weight of the world, very much cognizant of corporate greed, climate collapse, and the other burdens of our time. His visage plastered on walls and screens worldwide, it occurs to me only now that across some 30 years, I've never known Thom Yorke to crack a smile. 
Which is not to suggest that The Smile, Yorke's new trio with fellow Radiohead guitarist Jonny Greenwood and drummer Tom Skinner from British jazz group Sons of Kemet, is a heel turn towards something as nefarious as sunny, feel good pop. But it sure sounds like Yorke is having a blast. For longtime fans of their band and their myriad solo projects, A Light for Attracting Attention finds Yorke and Greenwood—facilitated by Skinner's steady pulse—loosening up their muses in fascinating new ways. It's right there amid the ponging pressurizing electronics of opener "The Same," that delectable frisson in hearing Yorke's falsetto letting loose a phrase like "simple-ass motherfuckers." 
It's a sneer that pops up again on the gleeful punk outburst of "You Will Never Work In Television Again," with Yorke slipping in another F-bomb with aplomb and Greenwood blasting out power chords and squalls of feedback. The Smile allows the band to both lean on furious rockers that their main band has drifted away from as well as delve into stranger arrangements of strings and brass that Greenwood otherwise doesn't get to fully explore in his Oscar-nominated Hollywood soundtracks.
Perhaps the key element is the newcomer. Skinner is game for all of it, and a delight to hear in this context: loose-limbed yet rigorous, precise and swinging. He's able to give the Radiohead members a shuffling rhythm to slide around in ("Thin Thing") or a crisp Afrobeat pocket ("The Smoke") that makes them all fly higher. The former allows for nervy guitar work and fidgety electronics, while the latter makes for a heady bass groove topped with drunken-yet-delectable brass arrangement. Such steadiness also provides a sturdy skeleton that allows a Radiohead-esque ballad like "Pana-vision" to suddenly bloom into orchestral grandeur. 
A song like "A Hairdryer" illustrates how the trio's disparate strengths all converge. Skinner lays down an uptempo pattern on hi-hats, Greenwood winds a guitar figure around it, while Yorke's falsetto soars above it all. Tension builds and orchestral strings quiver, cresting before dissolving into an eerie, disorienting drone that lingers for more than a minute. It's such a masterful amalgam of elements that you can't help but crack a grin at the beauty of it all.