BEST OF 2022
The Best Albums of 2022: Essential Releases
By Bandcamp Daily Staff · December 09, 2022
Two years ago, the editors of Bandcamp Daily made the decision to stop ranking our year-end list. (If you want to read the rationale behind that decision, you're in luck: I wrote many, many words on the subject.) In 2020 and 2021, we decided to group albums thematically. But as we set about that process again this year, we found even that approach limiting. So what we've decided to do instead is present the albums alphabetically.
Today, we're proud to present the 24 records we consider to be the year's most essential releases. And if you press that big play button just beneath the headline, you'll be able to listen through all of the selections in each day's list and—hopefully—find your next favorite album.
—J. Edward Keyes, Bandcamp Editorial Director
Go To:
The Best Albums of 2022: A-D
The Best Albums of 2022: E – L
The Best Albums of 2022: M – Q
The Best Albums of 2022: R- Z
---
Merch for this release:
Vinyl LP, Compact Disc (CD), Poster/Print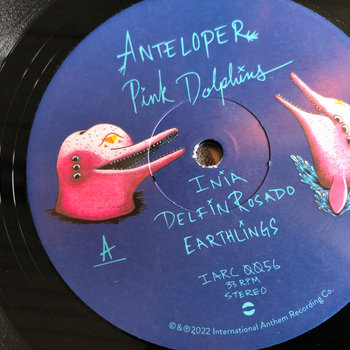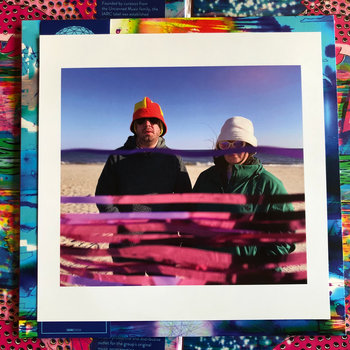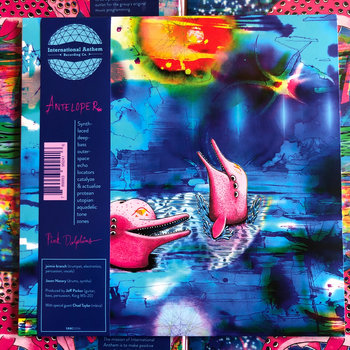 The sudden passing of jaimie branch in August was one of 2022's more brutal gutpunches, robbing the music world of a firebrand talent just as a larger audience was becoming aware of her seemingly bottomless gifts. The album she left us with—like all of her albums—is a scorcher. The pairing of branch and drummer Jason Nazary seemed to bring out the best in both of them, as they egged each other on to new furious heights. Don't let its playful title fool you—Pink Dolphins is a monster, Nazary's rock-solid drumming providing rigid marble columns for branch's trumpet to bounce off of and in between. The push-and-pull that happens about three minutes into "Delfin Rosado" is a perfect example of the magic between the two of them; Nazary sustains a hyperventilating drum solo for a solid minute, stoking the tension until it seems almost unbearable when branch's trumpet melody swoops in to save us. The gripping eight-minute "Earthlings" is the album's centerpiece, a tumble of percussion across the backdrop as branch delivers mesmerizing free-associated verse above, electronics and trumpet lapping against the sides of the song like the waves on some Martian beach. "We are not the earthlings that you know," she repeats over and over. In her case, she was right—no mere mortal could possess the supernatural powers she had.
—J. Edward Keyes
Read our Album of the Day on Pink Dolphins.
Listen to an interview with Anteloper on Bandcamp Weekly.

Merch for this release:
Vinyl LP, Cassette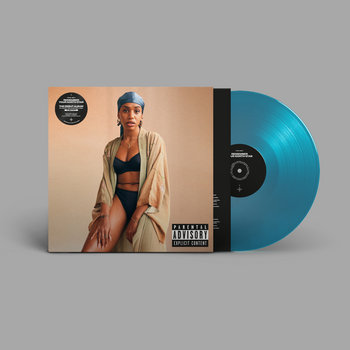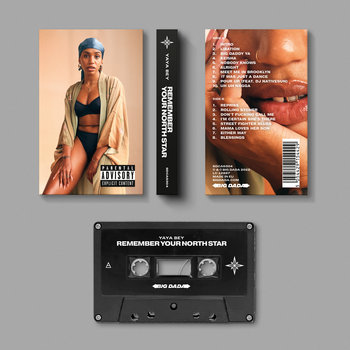 "Fed up, bitch/ I just won't let up, bitch," sings Yaya Bey on North Star's opening track "intro." It's an introductory statement of sorts for an album that is very much about the misogynoir that Black women face. Bey has called the album a treatise on misogyny, and it picks up where her 2021 album The Things I Can't Take With Me left off. The heart of the album is the resplendent "keisha" where Bey asks: "Why you no like nice things/ Why do you complain about the joy I bring?" It's followed by the slow-burning "nobody knows" and the flirty "meet me in brooklyn." Remember Your North Star is a guiding light through a journey of heartbreak, joy, and self-determination.
—Diamond Sharp
Read our feature on Yaya Bey.
D.C. electronic trio Black Rave Culture distills decades of dance music history into their beats. Black Rave Culture Vol. 2 follows 2021'a fantastic Vol. 1, and the music on both is atmospheric and dramatic, while also carrying a few booming megatons worth of bass. Tunes like "Activate," "Cerebral Atrophy," and "Long Distance Dilemma (Practice)" traverse the lines between club music, house, techno, and acid house in a way that doesn't feel haphazardly eclectic or pastiche. Instead, the broadness of BRC's sound comes from an understanding that all of this music is the product of a shared lineage and cultural DNA.
—John Morrison
Read our Album of the Day on BRC Vol. 2.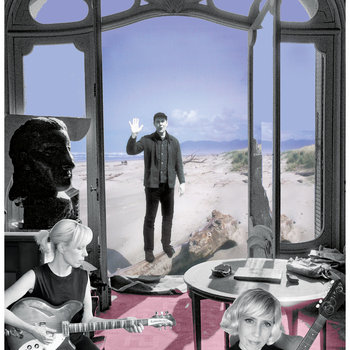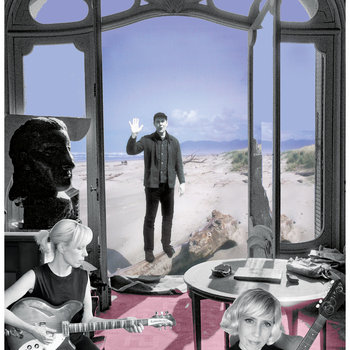 Merch for this release:
Vinyl LP
A casual comeback for the Casual Dots, a mid '00s indie supergroup of sorts who released one record on CD and then disappeared for two decades, Sanguine Truth is one of the year's most accomplished rock records. Though recorded piecemeal over many years, the music made by the Christina Billotte-led trio (with Kathi Wilcox on guitar and Steve Dore on drums) has never been overly indebted to any one style, so it always sounds modern, a knotty mélange of tough-girl garage, taut post-punk, and swoony doo-wop. On Sanguine Truth, Billotte's songs are by turns pressing and pensive; sweet and sour; topical and timeless, but always hallmarked by the elegant serpentine twining of Billotte and Wilcox's guitars. Sanguine Truth is a sophisticated and timely release that delineates the monumental on a minimalist scale, a clear-eyed reflection of how the most life-changing experiences are sometimes only graspable in hindsight.
—Mariana Timony
Merch for this release:
Vinyl LP, T-Shirt/Shirt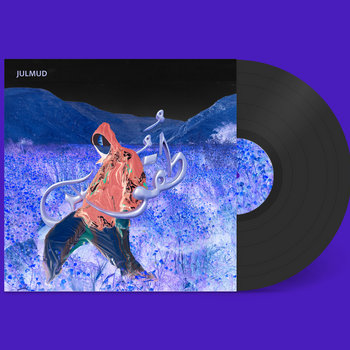 This dynamic and adventurous album from Ramallah-based producer Julmud blends traditional Arabic folk musics, hip-hop, and a variety of contemporary experimental approaches to electronic music. It's at turns celebratory, defiant, soulful, joyous, and sensual, displaying the kind of focused talent that characterizes the current Palestinian underground vanguard, who obviously labor under the omnipresent violence of occupation, but whose creative spirits thrive despite. Richly textured and gorgeously sound designed, with techniques (like the judicious use of noise and the stretching and condensing of individual elements) that could feel easily too harsh or overbearing in less skilled hands, this is a record that rewards listening at both surface and deep, repeated levels—one that feels full of art's best promises to a brutal, unjust world.
—Jes Skolnik
Read our Album of the Day on Tuqoos | طُقُوس.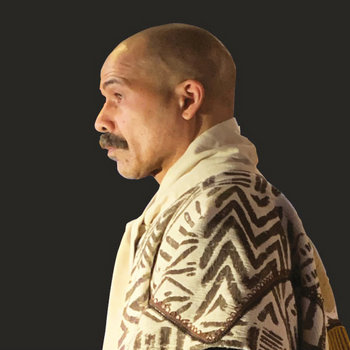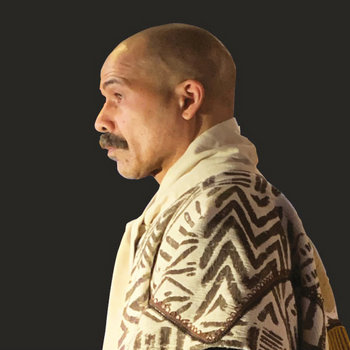 Merch for this release:
Vinyl LP, 2 x Vinyl LP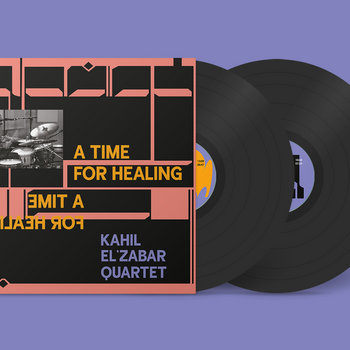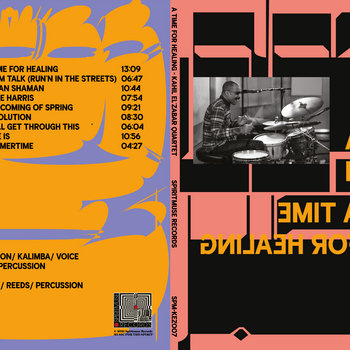 A Time For Healing is the fourth album that 69-year-old Chicago drummer/composer Kahil El'Zabar has made for budding Swedish label Spiritmuse, each of them wonderfully reflective of El'Zabar's broad musical history—whether of his time accompanying soul and jazz legends like Stevie Wonder, Nina Simone, and Pharoah Sanders; or within the local community, as one-time chair of the AACM, and mentor to a slew of next-gen players—all while accentuating his input into modern sounds. El'Zabar's rhythms on Healing, a combination of trap-kit, hand-drums, bells, and kalimba, look to the spiritual continuum for their warm propulsion; supported by a trio of younger Chicagoans (keyboardist Justin Dillard, trumpeter Corey Wilkes, and saxophonist Isaiah Collier), the results are richly engulfing. The great material deepens this feel: Gorgeous takes on Coltrane and "Summertime" will make traditionalists smile, but it's the voice and percussion street prophecy of "Drum Talk," and the hard funk of "Eddie Harris," saluting another Chicago jazz legend with whom El'Zabar performed, that marks this quartet's well-spent time.
—Piotr Orlov
Read our Album of the Day on A Time For Healing.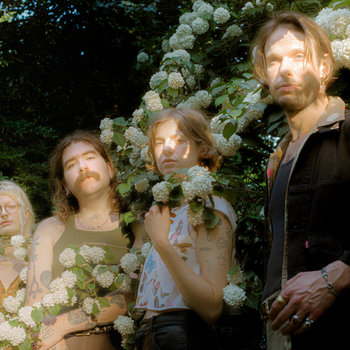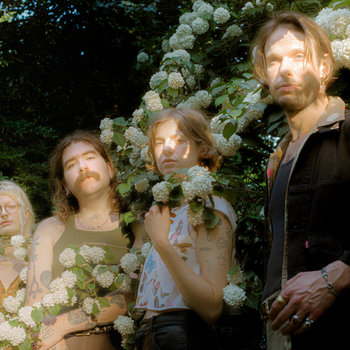 Merch for this release:
Vinyl LP, Compact Disc (CD), Cassette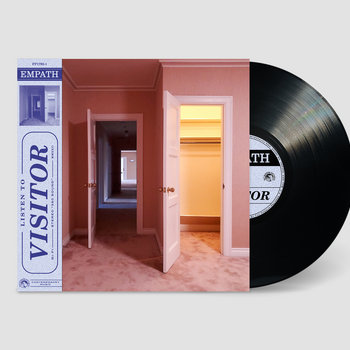 A blissful speedrun through a musical world that's as warmly naturalistic as it is vividly carnivalesque, Empath embody the euphoria of rock music on Visitor. The Philadelphia noise-pop band barrel through the record's efficient 30-minute running time with gleeful abandon, refracting and reconstituting shards of twee, punk, shoegaze, ambient, and rock into their own psychedelic looking glass. Yet underneath the feverish dissonance are songs and feelings and songs about feelings, an eternal loop of feedback to which the listener will want to return again and again, not to unlock its secrets but simply to bask in its alchemy.
—Mariana Timony
Read our Album of the Day on Visitor.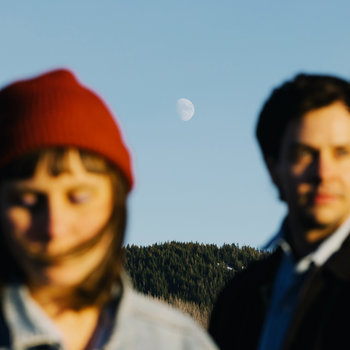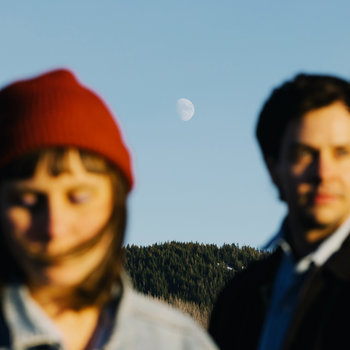 Merch for this release:
Vinyl LP, Compact Disc (CD)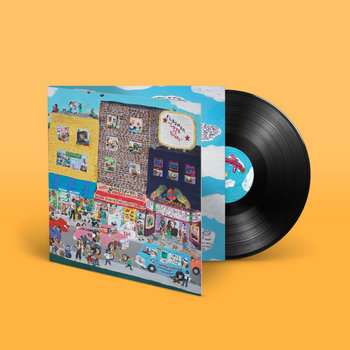 Flasher find meaning in the tiny details on Love is Yours, a moody and intricate sophomore record that signals a tonal shift for a band once praised for how much power they could squeeze out of an efficient set-up of just guitar, bass, and drums. This collection of songs has a dreamier, more indistinct feel than their punchier previous works, as if they were rendered in thoughtful watercolor rather than house-show-flier–ready Sharpie. Flasher—now a duo of Taylor Mulitz and Emma Baker after the departure of bassist Daniel Saperstein—retain the taut dynamism of their previous incarnation but with a more understated approach that suits both them and the subject matter. Subtlety was always the band's superpower, and it's by pausing to linger in this in-between zone that Flasher make audible the way the most crushing experiences in life often happen to the tune of no sound at all.
—Mariana Timony
Read our Album of the Day on Love Is Yours.
Merch for this release:
Cassette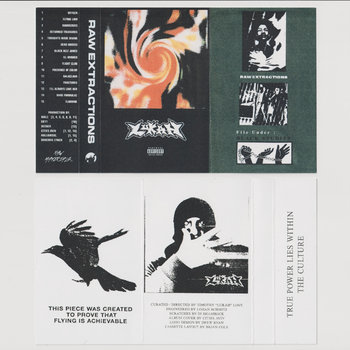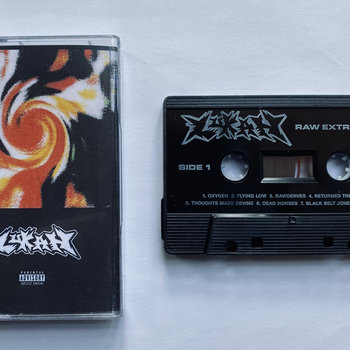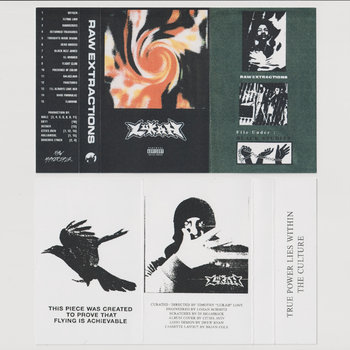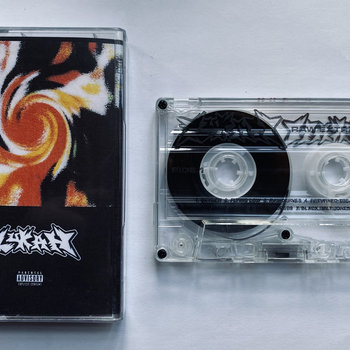 The overarching themes on the new record from Lukah run on two parallel tracks. The first is focused on hip-hop's rich history. Throughout the record, the voices of GZA, KRS-One, Chuck D, Rakim, and others appear in spoken word interstitials, outlining the mechanics behind the art form and detailing the intricate ways in which various musical and cultural aspects came to be. In the musical climate of 2022, when nearly every pop genre seems hellbent on forgetting its history, it lands as strikingly poignant—founding fathers delivering reminders that, in its early years, nothing about hip-hop was accidental. The other aspect is delivered by Lukah himself, whose razor-sharp rhymes outline, as he puts it in "Presence of Color," "This Black ideology/ …this God physiology/ Spit wicked terminology/ Derived from cosmology/ Black iconography/ Proud of who I am, there ain't no need for cosmetology." The two ideas circle around each other for the duration of the album before you start to realize that they're both part of a larger narrative, one Lukah tugs together gently and brilliantly over the course of the album's run-time. The production from longtime collaborators like Cities Aviv and Walz veers away from the swampy Memphis thunk that defined his earlier records into something more vaporous and celestial. Raw Extractions isn't a rap record, it's a cultural anthropology course. The only way to approach it is with open ears and the appropriate sense of reverence.
—J. Edward Keyes
Listen to an interview with Lukah on Bandcamp Weekly.
Merch for this release:
2 x Vinyl LP, Compact Disc (CD)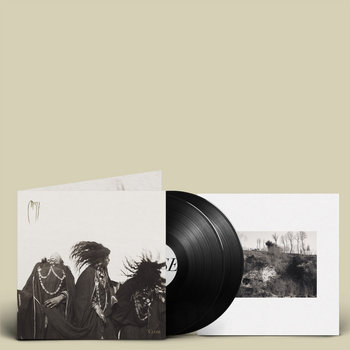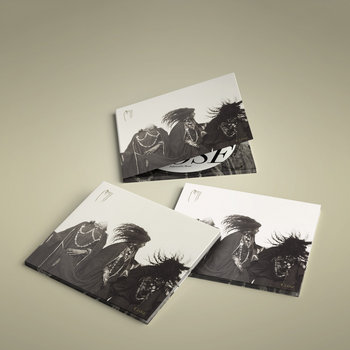 With their third album Close, Messa present doom metal fans with a simple, yet extremely effective, thought exercise: consider the possibility that their preferred subgenre's latent ugliness, its gray-scaled miasma of death and decay, could actually be a form of beauty. Though the Veneto, Italy-based outfit's "scarlet doom" bears several markers of the old school (marathon-length runtimes; dank, heavy guitars; heretical lyrical themes), the devastatingly beautiful vocals, triumphant upswings, and incorporation of atypical instruments such as oud and pedal steel imbue Close with a sun-baked warmth unlike any other heavy album released this year. One listen to "Dark Horse," with its dusty, Morricone-esque sweep and smoldering licks, and you'll undoubtedly agree: in the right light, even doom can look damn good.
—Zoe Camp
Merch for this release:
Vinyl LP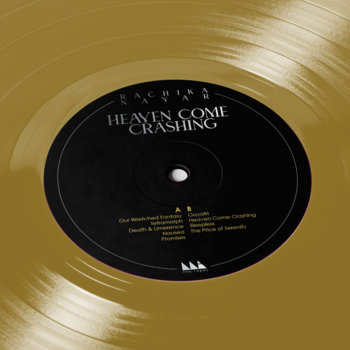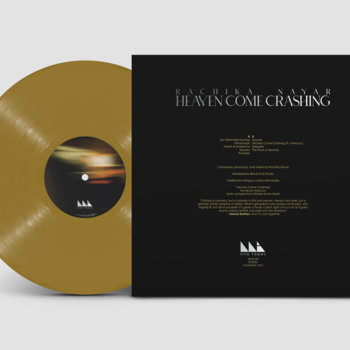 The starry, intimate guitar abstractions of Rachika Nayar's 2021 debut Our Hands Against The Dark become a launch pad for the interstellar ambitions on follow-up Heaven Comes Crashing. While the Brooklyn composer joyfully explored rushing dance music in "The Price of Serenity" and the title track, the "Disco Inferno"-inspired alchemy of opener "Our Wretched Fantasy" and epics like "Tetramorph" feel like film scores in miniature. And through the towering synths, cathartic bursts of breakbeats, and spellbinding vocal turns by maria bc, Nayar threaded some of the most affecting guitar music of the year, for an album that expands on their signature instrument without ever feeling defined by it.
—Miles Bowe
Read our Album of the Day on Heaven Come Crashing.
Samora Pinderhughes
GRIEF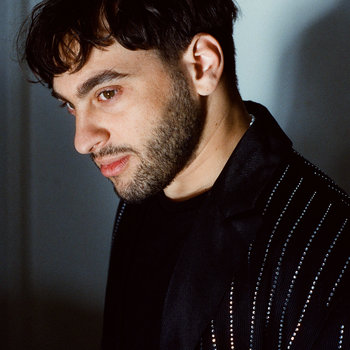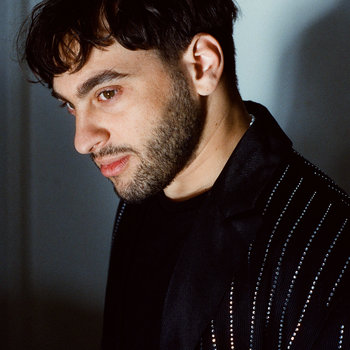 Merch for this release:
Vinyl LP, Compact Disc (CD)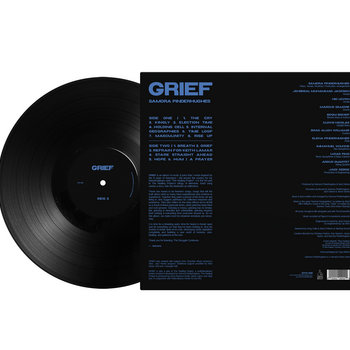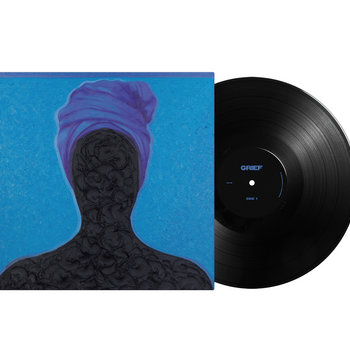 Vocalist, pianist, and composer Samora Pinderhughes calls for action and healing through spellbinding, intimate melodies. GRIEF balances lyrics that address the suffering and oppression of living in America with rich instrumentals, addressing topics like the lives lost during the pandemic, incarceration, greed, and upsetting election victories with potency. The cracks in America's foundation have been present since its beginning, and continue to be exposed as each year goes by. Pinderhughes's music states the issues plainly, letting his lush music swirl around and bolster his powerful statements. In the process, he offers us a sense of togetherness, a roaring communal catharsis.
—Vanessa Ague
Read our feature on Samora Pinderhughes.
Listen to an interview with Samora Pinderhughes on Bandcamp Weekly.
Merch for this release:
Compact Disc (CD), Vinyl LP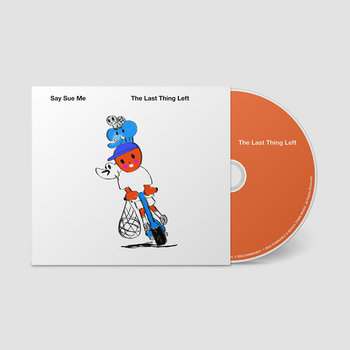 Say Sue Me's music is so melodic and accessible it's easy to overlook that the band has often held the listener at arm's length—understandable for a group whose tenure has been marked by tragedy (2018's Where We Were Together is largely about the absence and eventual death of their original drummer.) On The Last Thing Left, the Busan, South Korea quartet make the choice to explore their more experimental impulses rather than lean into indie pop predictability, creating a collection of songs that brim with an exploratory spirit without losing any of the sweetness that's become the hallmark of their sound. The band proves adept at balancing the two approaches, inviting jazz musician Kim Oki to add saxophone to a shoegaze squall on "To Dream" while showing up with big mid-period Belle and Sebastian vibes on "Around You" and "No Real Place To Go," possibly the catchiest song about lockdown-induced ennui that will ever be written.
—Mariana Timony
Read our Album of the Day on The Last Thing Left.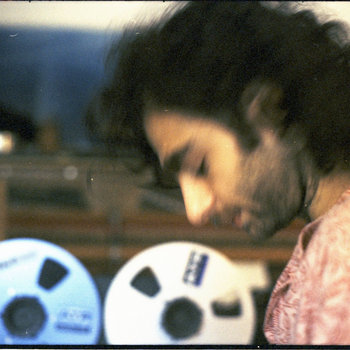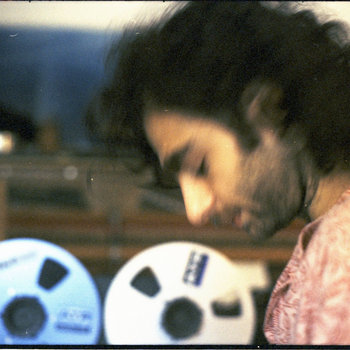 Merch for this release:
Vinyl LP, Compact Disc (CD), T-Shirt/Shirt
On his slick sophomore LP, Sessa continues to pay homage to Brazil's rich musical heritage while claiming his place as a worthy contemporary on the scene. Fans of the country's cult hero producer Arthur Verocai will instantly warm to Sessa's heavy use of strings to back his nostalgic crooning. Those strings appear via the cinematic duo of Alex Chumak of Soyuz (whose band is likewise featured in this year's Best Albums round-up) and Simon Hanes of Tredeci Bacci, and they're one of the reasons why this album is a polished step up from Sessa's impressive debut. Devotees of tropicália-era troubadours like Jorge Ben and Caetano Veloso won't be disappointed either, as Sessa effortlessly plucks his nylon-stringed guitar whilst simultaneously ruminating melancholia and wonder. Whether you understand the Portuguese that he's singing or not, Sessa's dedication to detail makes Estrela Acesa an utterly engaging listen; fitting for an album celebrating humankind's intrinsic relationship to music.
—Andrew Jervis
Listen to an interview with Sessa on Bandcamp Weekly.
Powerful, insightful and unhinged, Philadelphia hardcore heroes Soul Glo are the shape of punk as it is right now. For their Epitaph debut, Diaspora Problems, Soul Glo takes punk's storied political heritage and repurposes it for the needs of pissed-off Black folks around the world. The music is relentless and dynamic while the lyrical gut-punches can come in the form of razor-sharp humor or devestatingly insightful lines like, "My parents were contorted to build a future where their children get extorted/ And, of course, we can't bear to tell them their efforts were consumed in fire" from "Coming Correct Is Cheaper." Wailing, vibrant, and burning with fury, Diaspora Problems is a vital work of contemporary punk.
—John Morrison
Read our feature on Soul Glo.
Merch for this release:
Compact Disc (CD), Vinyl LP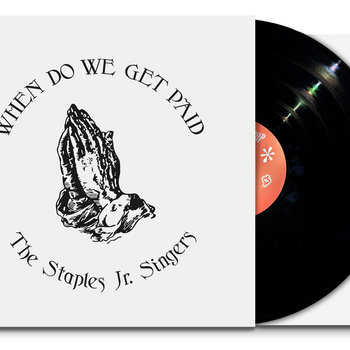 It took some amateur detective work for Luaka Bop to track down the Staples Jr. Singers. After recording their only album in 1975, the group's members went on with their lives until they were contacted by the label to re-release it. It's been a whirlwind since then, with the Mississippi soul gospel group performing shows across the country and abroad. The album opens with the slow-paced "Get On Board" followed by the uptempo "I Know You're Gonna Miss Me." The album's crown jewel is the title track, with its heartfelt and weary groove. The revival of the group's lone album has given new life to the bygone era of 1970s soul gospel.
—Diamond Sharp
Read our feature on The Staples Jr. Singers.
Straw Man Army
SOS
Merch for this release:
Vinyl LP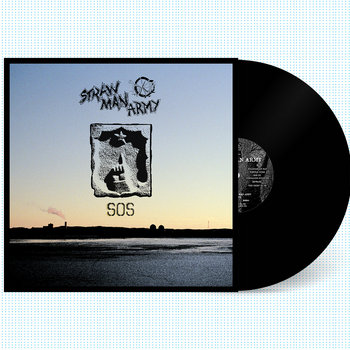 One of punk's best impulses is to capture the uniquely fucked contemporary culture around it—I would rather a thousand bands that attempt this poorly than a thousand competent retro worshippers. Straight out of one of the sharpest working punk collectives around, DM4T Labs, Straw Man Army keep their focus on the ever-unfolding landscape of surveillance capitalism and erosion of social services and collective goods that characterizes the current moment in the U.S. while imagining a better world beyond it. SOS ups the ante from their excellent debut Age of Exile. Their lyrics are ever more incisive and imagistic, their music pulling from anarcho-punk, post-punk, post-rock, and the genuinely visionary (not corny) side of psychedelia to create a distinctive sound that feels both of a piece with our jittery, information-overloaded environs and that seeks to explode the same.
—Jes Skolnik
Read our Album of the Day on SOS.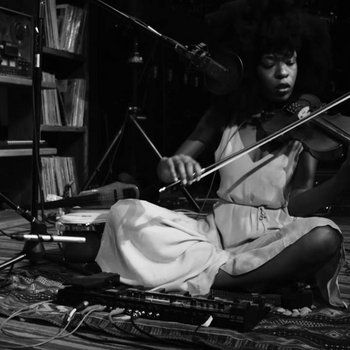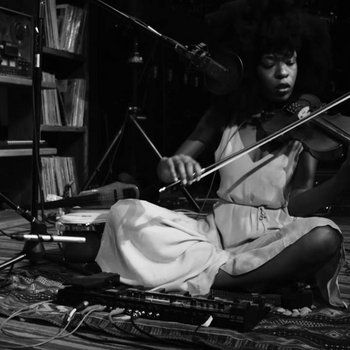 Merch for this release:
2 x Vinyl LP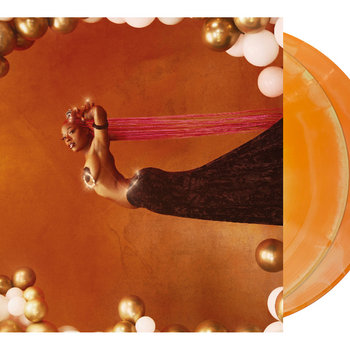 "I got something special, bring it to my plate/ I got big plans for this home I made," says Sudan Archives on Natural Brown Prom Queen's opening track—a fitting start for an album that is loosely autobiographical. Natural Brown Prom Queen is the multi-instrumentalist's best work yet—a musical marvel. A trained violinist, the sounds on Natural Brown Prom Queen span rap, soul, experimental, and electronic music. On the title track, she wonders how colorism has impacted her life and career: "Sometimes I think that if I was light-skinned/ Then I would get into all the parties/ Win all the Grammys." "OMG Britt" is the album's standout, and its thumping, sensuous beat is fit for the dancefloor. Natural Brown Prom Queen is Sudan Archive's love letter to herself.
—Diamond Sharp
Read our Album of the Day on Natural Brown Prom Queen.
For Ima ایما, Tehran-based musician and sound artist Shahin Entezami collaborated with fellow musician and violinist Adel Poursamadi to bring forth an ocean of sound—ebbing and flowing, ushering with each soundwave both the depths of human emotion and the layers of circumstance that surrounds them. Harmonious and calming violin intersects with disruptive electronics, adding dimension to the arrangements. The album is a conversation between organic and synthetic sounds and the emotions they evoke—whether through memory, experience, or imagination.
—Christina Hazboun
Read our Album of the Day on Ima ا​ی​م​ا.
Back in 1981, former schoolmates Mark Stewart and Nick Sheppard launched Recreational Records from their store Revolver Records in Bristol, England. Despite burning out after only a couple of years, Recreational dropped a series of post-punk, funk, dub, and Afrobeat-inspired tunes that sound as fresh and relevant now as they ever did, holding their own against music by current acts like SAULT and Goat. It's perhaps no wonder that Stewart, a member of The Pop Group, would go on to record for On-U Sound (as a member of the New Age Steppers) and has since collaborated with Trent Reznor, Tricky, Massive Attack, and Primal Scream, to name a few. Sheppard played lead guitar for The Clash from 1983 until their demise three years later. Kudos to Emotional Rescue for compiling this fantastic collection of their short-lived label's eclectic output, highlights of which include the angular funk of Animal Magic's "Get It Right" and Scream + Dance's infectious "In Rhythm."
—Andrew Jervis
Listen to an interview with Stuart Leath from Emotional Rescue on Bandcamp Weekly.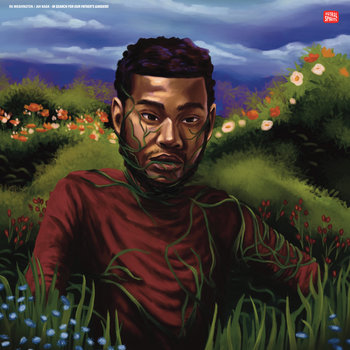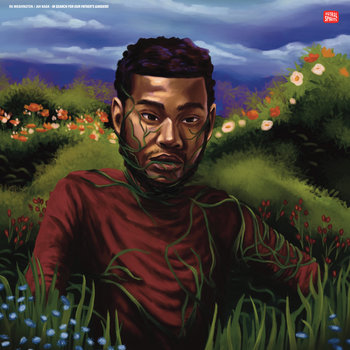 Merch for this release:
2 x Vinyl LP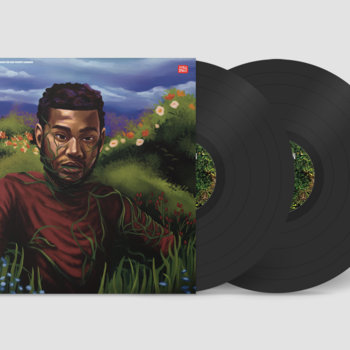 To say In Search For Our Father's Gardens contains multitudes would be an understatement. Tangentially a duo of RA Washington and Jah Nada (veterans of the Ohio noise/free jazz scene), it's also an ensemble that can suddenly roll some 14 players deep, to where what was once focused and spare now manifests as sprawling as a leviathan. For this double album, the duo both turn inward while creating a wide blast radius of sound. The early half of the album moves at the speed of a deep meditation breath, carefully building to joyous and sustained release. But then you can also play the last two sides of Gardens simultaneously so that they interlock and overlap, creating a mesmerizing whole.
—Andy Beta
Merch for this release:
Compact Disc (CD), Vinyl LP
Billy woods has reached the point in his career where it's natural to wonder if he's even capable of making a bad record. This year, he gifted us with not one, but two stunners—this one, and church, which was surprise-released in September. Both are excellent, but Aethiopes proved harder to shake. Sampling heavily from the 1970 film Kongi's Harvest, Woods seems to be ruminating on the idea of ancestry and history (both themes of the film)—not only in the general sense, but also the specific. Woods has always been a master lyricist, but what stands out on Aethiopes, with repeated listens, is the detail in the narratives, like the second verse of "Sauvage"—"Dre shot his uncle for beating his mom/ Beat the case, started 11th grade like nothing was wrong/ …Reg flew off the dirt bike like a carton of eggs/ Came back stuttering with a limp and a dent in his head/ Beautiful dreams he said he had when he was dead"—or this, from "Christine": "Black car on a backstreet, little me asleep on the back seat/ Lulled by street lamps and the blackness in between/ My parents' argument picking up speed/ In and out of bad dreams/ That's what they said when she saw him dead in the road/ Now I know it was the shadow of them black wings." In every song, history hangs over the present, and past misdeeds and injustices begin to take on the weight of birthrights, passed on from one generation to the next. That's short-selling it, of course—boiling any billy woods record down to just one or two facile points is a sucker's errand. The deeper you dig, the further you have to go.
—J. Edward Keyes
Read our Album of the Day on Aethiopes.
Merch for this release:
Compact Disc (CD), Vinyl LP
Grindcore is just as malleable and versatile as any other form of extreme metal, but that comes with a pretty big caveat: Whatever the experiment or attempt at stylistic fusion, it still has to be played really, really fast. Singapore's Wormrot have made a career of proving grindcore's malleability, entangling their most accessible and left-field material on fourth album Hiss. In a 21-song sequence that rarely dips below roughly a gazillion BPMs, Wormrot cannonball through every boundary: abrasive noise-rock scrape ("Sea of Disease"), avant-garde chamber metal ("Grieve") or pit-ready hardcore gang vocals ("Voiceless Choir"), all with scarcely a moment to catch their breath. With the arrival of Hiss earlier in 2022, vocalist Arif Suhaimi announced he was leaving the band, which makes it a bittersweet triumph. While Wormrot closes this chapter of daredevil innovation, Hiss is their Snake River Canyon
—Jeff Terich
Read our Album of the Day on Hiss.
Merch for this release:
Compact Disc (CD), Cassette, Vinyl LP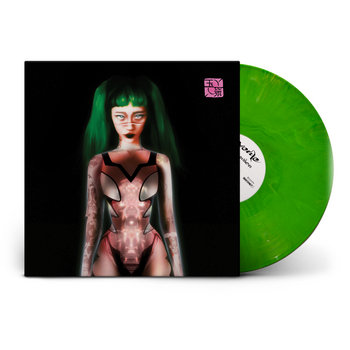 In our brief interview with Yeule for The Shortlist back in January, the experimental pop artist elaborated on their need to break their own troubling memories apart on their second album Glitch Princess: "I've known loneliness and isolation, and it's nice to know that there are souls who come from the same star who will be there to hear you." Indeed, the effervescent tracks here contain coiled melancholic melodies, fragmented noise, and intimate reflections, but the delicacy and careful sound design of Yeule's production makes it all feel like a cotton candy bed to fall into, spun of crystal synths into sweet air. Toward the back half of the album, harder beats amp it all up into a euphoric sugar high as Yeule turns their eye towards the potential in solid relationships ("Too Dead Inside," "Bites on My Neck"), only to break it down on the deceptively simple-seeming "Friendly Machine." Here's to the power of art to connect the artist to the audience, and here's to a young talent who knows how to use that power to heal.
—Jes Skolnik