ALBUM OF THE DAY
Flasher, "Love Is Yours"
By Charlie Zaillian · June 16, 2022
​
​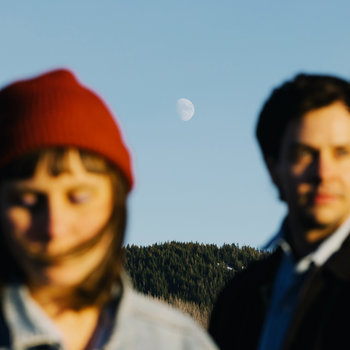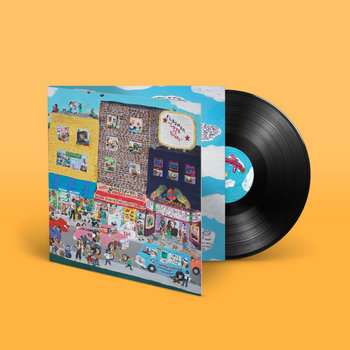 .
00:10 / 00:58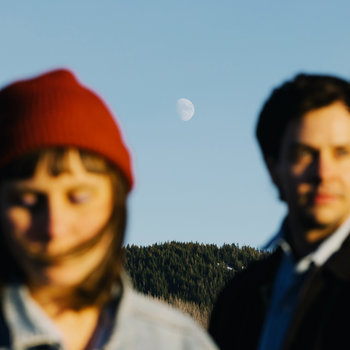 Merch for this release:
Vinyl LP, Compact Disc (CD)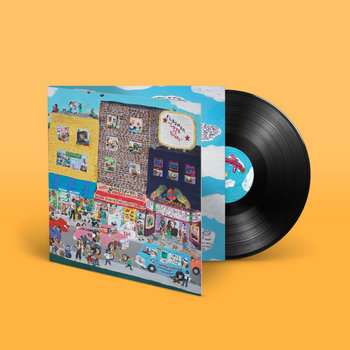 Hailing from our nation's capital, Flasher take the taut, fastidious punk synonymous with its hometown and cut it with Jam and Nerves-style power pop. Since their 2018 debut Constant Image, the band has downsized from trio to duo, parting ways with bassist-vocalist Danny Saperstein amid the pandemic. Consequently, Constant Image's follow-up Love Is Yours is a different beast—but guitarist Taylor Mulitz and drummer Emma Baker, who both sing, have made the most of Flasher's sudden reset, cleverly reinventing the project's tonal language and division of labor.  
Flasher 2.0 traffics in uncannily emotionally-available post-punk, played with attention to detail and youthful abandon. Love Is Yours is not a collection of songs written off-the-cuff and foisted onto the world as-is. Think of it instead as the product of a mind-meld between a smart, thoughtful pair who know how to keep their songs economical, forgoing dissonant freak-outs and extended jam sessions for tight, punchy immediacy. Except for "Pink" and "Spell It Out," each of which flies in 60 seconds flat, the songs clock in around the three-minute mark, and the duo makes every second count.  
Side one of Love Is Yours lays out Flasher's new direction. Understated but upbeat material like "Nothing" and "Little Things" offsets the absence of low-end with shimmering guitar tones, crafty chord changes, playful synth flourishes, and spot-on harmonies. Baker's meticulous vocal melodies nod to Stereolab; Mulitz's staccato jigsaw guitars bring to mind Flin Flon, the late '90s side band of Unrest main man and fellow D.C. denizen Mark Robinson. Heavier on vocal contributions from Mulitz, whose aloof drawl is a dead ringer for that of Pinback's Rob Crow, the back end of the LP finds a trippier gear on tracks like "Damage" and "Dial Up." Engineer Owen Wuerker returns for his third tour of duty with Flasher in the studio (following Constant Image and 2017's 7-inch "Winnie" b/w "Burn Blue"). His crisp, lucid production, particularly the layering, lends nuance to the music's Spartan framework while reinforcing its strength—a testament to his deep familiarity with Flasher, much to the album's benefit.
Consider the link between Love Is Yours's songs and its cover, an acrylic painting by Indiana-born, NYC-residing artist Em Aull. Both are small in scale but incredibly detailed. Aull's carefully-painted tableau of a busy city block at midday recalls the work of Israeli-American writer-illustrator Maira Kalman, whose eccentric, colorful children's books tell stories of imaginative kids growing up in the big city. On Stay Up Late, her 1988 collab with David Byrne (an audible influence on Love Is Yours's ninth track, the polyrhythmic "Sideways"), Kalman reassures a firstborn anxious about the arrival of a new younger sibling that two can be just as fun, or more, than one. Or, in Flasher's case, three.