FEATURES
On "Grief," Samora Pinderhughes Channels Pain Through Moments of Beauty
By Jared Proudfoot · March 09, 2022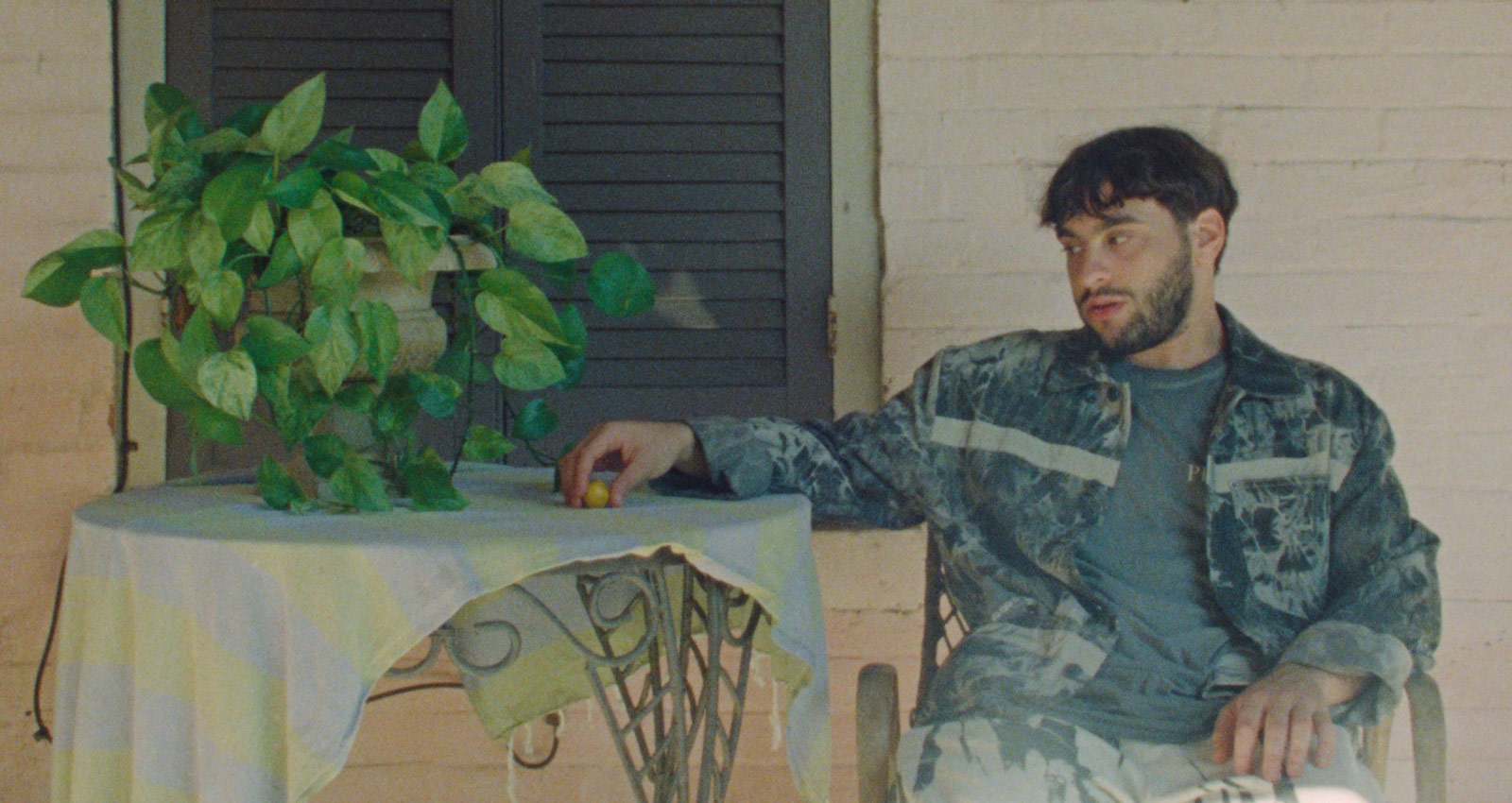 "I believe in art as a necessary element for revolutionary struggle and liberation," says pianist and composer Samora Pinderhughes from his home in New York City. "Not escapist art, but art that is telling the truth—or, at least, trying to."
Pinderhughes grew up in Berkley, California, the son of progressive academics. He rose to prominence in 2016 with The Transformations Suite, a highly-acclaimed body of work combining music, theatre, and poetry, which he composed during his time as a student at The Julliard School in New York. The Suite, which is as powerful today as it was when it premiered, explores social inequality and injustice in the United States. For Pinderhughes, it evokes mixed feelings because of his complicated relationship with his time at school. "Julliard is a proto-European institution on American soil," he says. The teachers I had there were incredible—Kendall Briggs and Kenny Barron—they changed my life. But it's a European institution. As a Black person there, you feel isolated."
A key figure blurring the lines between art and activism, Pinderhughes has continued to develop his voice, both musically and intellectually. In 2018, he became an Art for Justice/Soros Music Fellow, and also began a collaboration with like-minded musicians Common, Robert Glasper, and Karriem Riggins in the supergroup August Greene, where he appeared as a featured singer and lyricist for the first time. In 2019, he released a series of introspective singles, "Inertia," "Gatsby," and "Process," and in July 2020 on the five-year anniversary of her death, he shared "For Those Lost, For Those Taken," dedicated to Sandra Bland: "Stoplights could be murder/ Movements could be murder/ Conversations be murder."
A few months later, the young pianist enrolled in a PhD in Creative Practice and Critical Inquiry at Harvard University under esteemed ECM artist and professor Vijay Iyer. "I think universities are colonial institutions, but I engage with these institutions because I love to learn, Pinderhughes says. "I'm very conscious of why I made that choice [to study at Harvard]. I'm fortunate to be a part of Vijay's program. For me it was a chance to dive deeply into the reading and learn about radical justice and composers of the African diaspora." He cites Fred Moten's collection of essays The Undercommons: Fugitive Planning and Black Study as pivotal to helping explain his complicated relationship to elite education.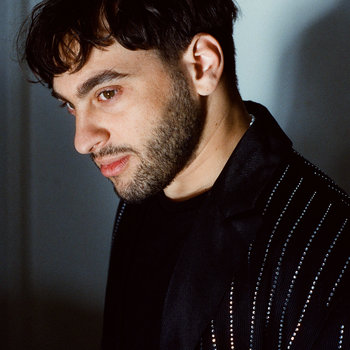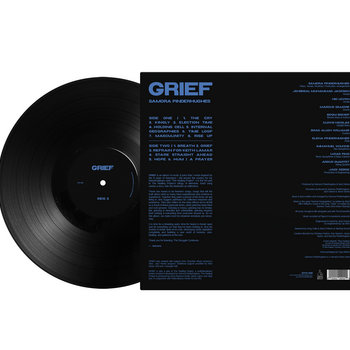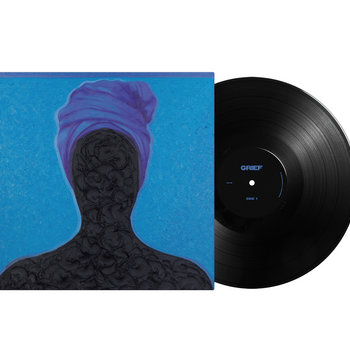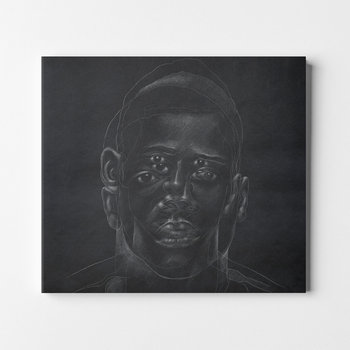 .
00:10 / 00:58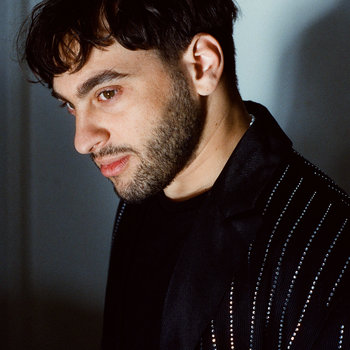 Merch for this release:
Vinyl LP, Compact Disc (CD)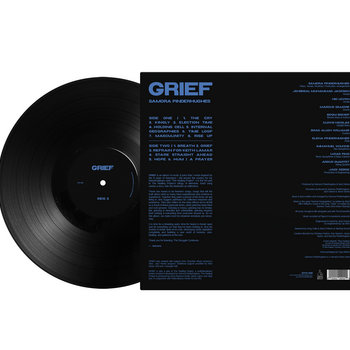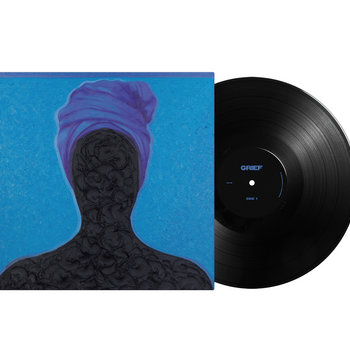 With his latest project, Grief, Pinderhughes has created another multidisciplinary work that showcases both his socio-political beliefs and musical prowess. The project is in the same continuum as The Transformations Suite, although technically it is not a sequel. "It's a different band and I'm singing this time," he explains. "But they are both revolutionary projects." Grief is primarily centered around Pinderhughes's piano and vocals, though it features many gifted collaborators, each of whom is given ample opportunity to excel. The album finds musical parallels in Radiohead's In Rainbows ("listening to Thom Yorke made me want to sing") as well as Nina Simone and Bob Dylan's protest albums from the '60s. "What I love about Nina's Pastel Blues, and Dylan's first three or four records, is that when you listen individually, each song is a whole world about different ideas. But when you put them together, you get a picture of the time period."
The picture Pinderhughes is painting on Grief is a sullen one, calling out the sufferings caused by racial capitalism; policing and prison systems; and oppressive ideologies. Artistically, the way he channels this pain and suffering is by creating moments of profound beauty. "Beauty is my entryway to talking about things," he says. "The pieces that hit me the most are beautiful even when they are talking about honest, accusatory, and damning things."
That delicate balance between beauty and pain is masterfully observed throughout all 40-plus-minutes of Grief. On "Kingly," a lilting piano pattern and a marching rhythm section featuring Clovis Nicolas on bass and Marcus Gilmore on drums paves the way for cutting remarks about rampant greed and celebrity worship. Tenor saxophonist Lucas Pino brings the piece to a climax with a soaring solo worthy of a royal inquest. "Masculinity" introduces Pinderhughes's sister Elena on flute and the Argus Quartet on strings, who provide a tasteful gravitas to their accompaniment. Alto saxophonist Immanuel Wilkins adds a flurry of dissonance on top of the extended outro. After a deft interlude from guitarist Brad Allen Williams, the suite moves into "Holding Cell," a piece about Pinderhughes's friend Diana, whom he met in a detention center: "I can't get well while you hold me/ Still and lonely," he sings in close harmony with Niya Norwood in a refrain worthy of mass singalong. Title track "Grief" (Pinderhughes's favorite song on the album) features a circular bass riff from Boom Bishop and an airy falsetto from Jehbreal Jackson who sings about lives lost during pandemic. Album closer "Hope" speaks to a disappointing aftermath of the election "You told me the war is over/ While everything is for sale" before offering a missive for future collective action atop a rousing musical finale.
Ultimately, Pinderhughes wants to reclaim the notion that artists can be intellectuals. "When people talk about Nina Simone, it's implied that there weren't any ideas behind her music—it was more inspiration, like she was compelled. But when you listen closely, you can tell she's done the reading—James Baldwin, for example—and the songs are a response to those ideas. It's like an [academic] paper, but with sound. That's why I continue to do schooling, to bridge the gap between songs and ideas. I don't want people to listen to a song and never think about it again."