ALBUM OF THE DAY
Rachika Nayar, "Heaven Come Crashing"
By Amaya Garcia · September 01, 2022
​
​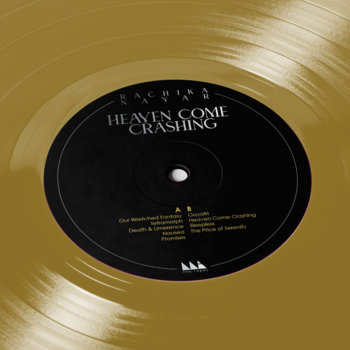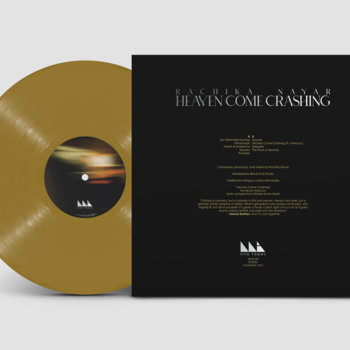 .
00:10 / 00:58
Merch for this release:
Vinyl LP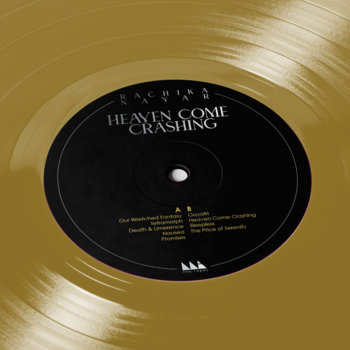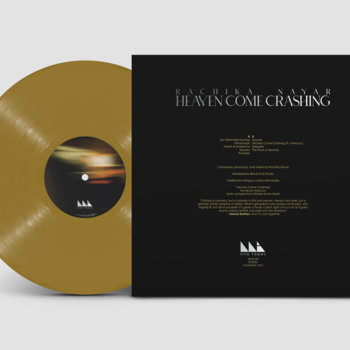 Throughout her career, the Brooklyn-based electronic musician Rachika Nayar has created music that is sublime, expansive, and intimate in its approach to storytelling. Following the success of her 2021 EP fragments is Heaven Come Crashing, a set of maximalist tracks in which Nayar moves away from guitar and leans more on rich synths, pared-down club beats, and hazy sonic textures, plunging the listener into a cinematic universe of Nayar's design.
Opener "Our Wretched Fantasy" is both euphoric and nostalgic, with Nayar's signature guitar loops evoking a kind of dream state. "Tetramorph," which follows, offers a sharp contrast: the song moves from drone-like ambient, punctuated by Nayar's finger-picking, to a dark, oscillating, sinister whirl of sound. That the track ends as an acoustic Midwestern emo jam is surprising, and welcome. It's these dualities—fantasy vs. reality, chaos vs. order—that Nayar explores in various ways throughout Heaven Come Crashing. But what comes through most is Nayar's ability to convey through sound both the excitement of an anonymous night in the city and the melodrama of the 4am comedown.
Fittingly, Heaven Come Crashing also nods toward rave, with tracks like "The Price of Serenity" and "Our Wretched Fate" recalling early '90s UK techno, a reflection of Nayar's broad palette of influences. But it's the title track, which features vocalist maria bc, that best captures the ethos of the album: a drum & bass track are topped with elated synths that soar and soar, only to come crashing down for an acoustic finish. The track doesn't dictate any specific feelings, it simply guides us on our journey into the night.