ALBUM OF THE DAY
Julmud, "Tuqoos | طُقُوس"
By James Gui · April 08, 2022
​
​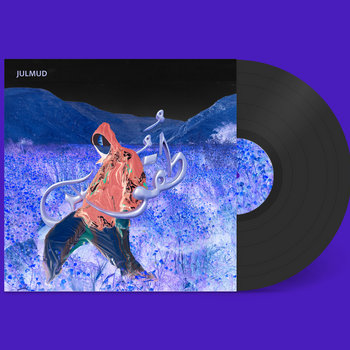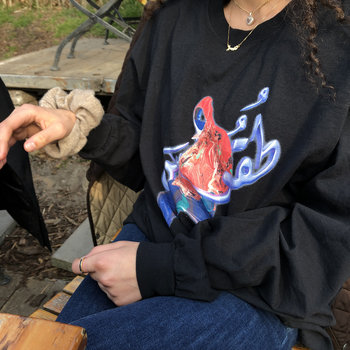 .
00:10 / 00:58
Merch for this release:
Vinyl LP, T-Shirt/Shirt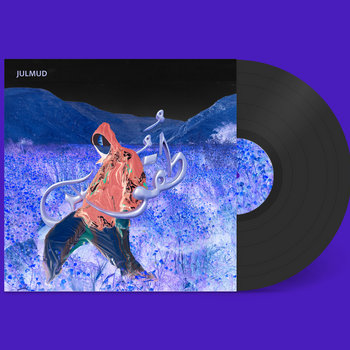 The omnipresence of violence in occupied Palestine—from evictions at gunpoint in Sheikh Jarrah to the devastating blockade and bombings in Gaza—might belie the creativity and agency of its people. But Ramallah-based producer Julmud and his contemporaries in the rising Palestinian music scene are making themselves heard over the din of occupation. With techno queen Sama and hip-hop pioneer Muqata'a, collectives like BLTNM and Jazar Crew have been engaging in their own form of resistance by creating spaces for joy and connection across divided territory, defying Israeli checkpoints and walls. Their music itself also reflects this disregard for borders, and Julmud's debut album Tuqoos | طُقُوس is no exception. Released via Bilnaes, the label and art collective run by Muqata'a and NYC-based visual artists Ruanne Abou-Rahme & Basel Abbas, Tuqoos weaves traditional Arabic sounds with contemporary hip-hop and electronic music genres, opening up sonic space in confined land.
There's an air of anxiety on Tuqoos that manifests as distortion and noise. "Kassara" is a stifling track, throwing beefed-up kicks and snares at a steady clip but leaving enough space for erratic drum fills. "Falnukmel" continues in that direction but with a bit more tonality in its noise, an industrial pots-and-pans heater that pairs with Julmud's aggressive flow. In other tracks, he uses field recordings to capture the natural commotion of the city: "Mawlana" begins with a sample of street performers amid police sirens, before shifting into an otherworldly rhythm that makes use of an array of metallic percs. The noise of these tracks is not the overwhelming blitz of Merzbow; rather, Julmud employs noise in a measured and precise way, subdividing time and bursting against fixed rhythms.
Tuqoos is not all clamor, of course. There's sweet string flourishes and dubbed-out vocals in "Haras El Jabal," swaying, medicated R&B in "Kalma,'" chopped-n-screwed Arabic pop in "Saree' el thawaban," kickless atmospherics in "Ishi Ha'wai." Julmud demonstrates his talent for crafting pillowy soundscapes in the blissed out synths and breakbeats of "Juwway," a track that's over far too soon. Freedom exudes throughout Tuqoos, evading genre categorization with the practiced ease of an artist who's lived his life navigating borders.
The title of the 11th track "Harti," which roughly translates to "my neighborhood," touches upon the sobering consequences of those borders. The notion of "home" is salient for Palestinians; sometimes, artists cannot perform in their hometowns because of the walls that cross the land. The track's wobbly UFO synth might hint at the alienation of Palestinians from their neighborhoods, a precarity that pervades as illegal Israeli settlements continue to displace people.