ALBUM OF THE DAY
Kahil El'Zabar Quartet, "A Time For Healing"
By Britt Robson · February 08, 2022
​
​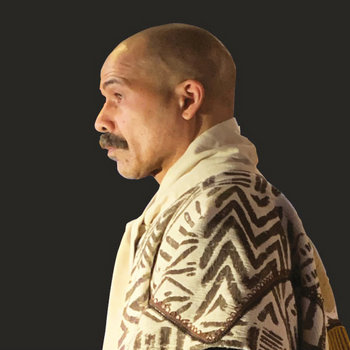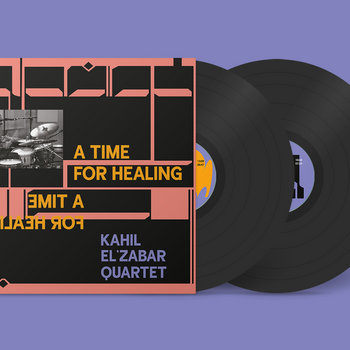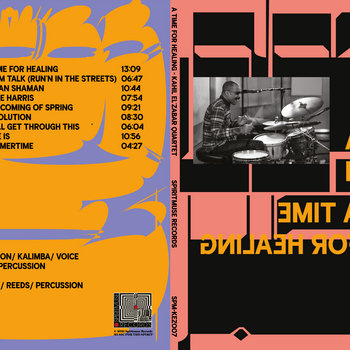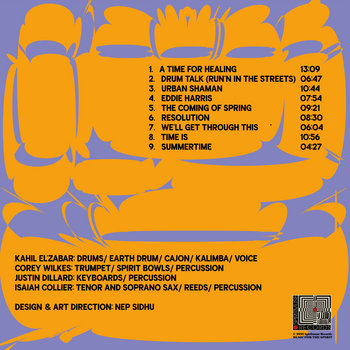 .
00:10 / 00:58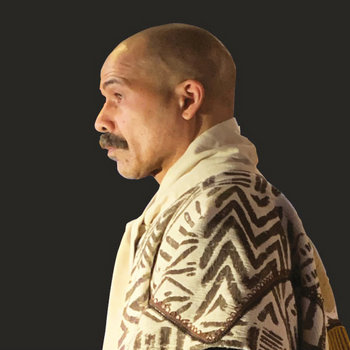 Merch for this release:
Vinyl LP, 2 x Vinyl LP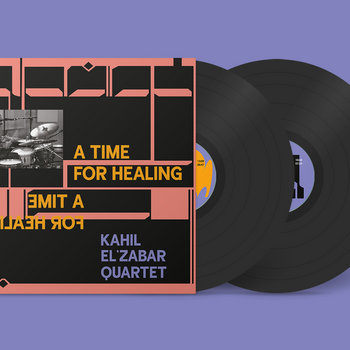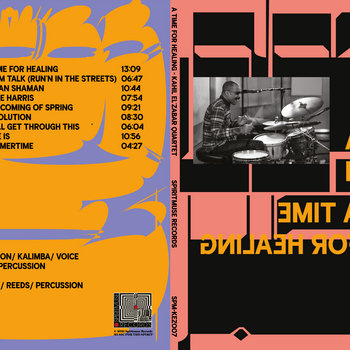 Like the blues, spiritual jazz is an inhabited expression that invests relatively simple forms with profound attitudes and convictions. Few songs embody that truism better than the title track of Kahil El'Zabar's latest album, A Time For Healing. The song's stately, beatific pace is carefully teased out over its 13-minute length. El'Zabar marinates in the moments, letting the force of his plucked kalimba burrow into the restrained caress of the horns from trumpeter Corey Wilkes and saxophonist Isaiah Collier. El'Zabar's murmur prompts a slow but steady escalation in tempo and intensity, and keyboardist Justin Dillard becomes more prominent before the pace settles back down, and El'Zabar repeatedly declares "It's time for healing." Its sophisticated stirrings of tone, tempo, texture, and emotional investment provide a durably uplifting experience.
El'Zabar has been on something of a roll lately. The longtime member of Chicago's AACM, who chaired the organization from 1975-83, dropped two superb discs in 2020—Spirit Groove and America The Beautiful—utilizing past collaborators and peers such as saxophonists David Murray and Hamiet Bluiett. A Time For Healing is less incendiary, although the younger Wilkes and Collier still flex impressively when it fits the context.
Always one to adhere to AACM's credo of "ancient to the future," El'Zabar has the entire quartet playing a panoply of indigenous African percussion. After a pair of rhythm-driven, vocal message-anthems, "Drum Talk" and "Urban Shaman," he abruptly steers the ensemble into the soulful funk of a paean to fellow Chicagoan Eddie Harris, shouting out his late mentor-collaborator as a "harmonic genius." The most straight-ahead jazz cut on the album is a boppish, dual-horned, in-the-pocket composition entitled "The Coming of Spring," highlighted by Wilkes pealing off some rippling riffs. That deftly sets the stage for El'Zabar's latest John Coltrane tribute, a faithful cover of "Resolution" from A Love Supreme, with the 23-year-old Collier taking the Trane down the scale during his fine solo.
But it's the more overtly spiritual jazz songs that resonate the longest. "We'll Get Through This" leans into kalimba and wood blocks for a sparse mix limned with the blues, at once mournful and resolute—especially as the horns hold sway, and Wilkes cuts loose with arching, aching, extended notes. "Time IS" adds more complexity and a trifle more dissonance to the layers of rhythm without sacrificing its spiritual vibe. And the closer, a cover of the classic "Summertime," derives its initial ambiance from spirit bowls and humming before the sax and more traditional percussion step up. It is the shortest song on the album, and it ends mid-phrase, suggesting there is still a long way to go before the healing is complete.