ALBUM OF THE DAY
Isaiah Collier & The Chosen Few, "Cosmic Transitions"
By Marcus J. Moore · May 17, 2021
​
​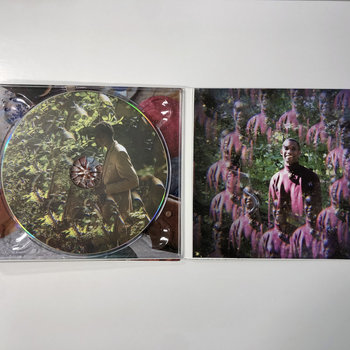 .
00:10 / 00:58
Merch for this release:
2 x Vinyl LP, Compact Disc (CD)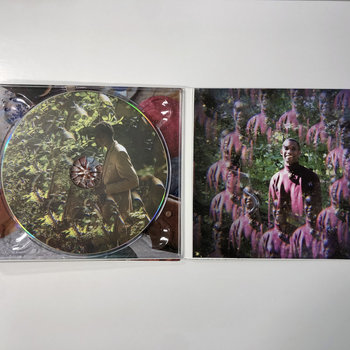 Isaiah Collier's new album, Cosmic Transitions, is inspired by his fascination with the planet Mercury. "It is through Mercury [that] we think, speak, commute, and travel," he writes in the LP's liner notes. "When this planet enters 'retrograde,' it shifts everything in the polar opposite direction…I find it to be the ultimate test of self-control and a certain spiritual development." On this album, a five-part, 56-minute suite of contemplative arrangements and aggressive free jazz, Collier tries to convey the wisdom he's learned during retrograde: forgiveness, humility, understanding, truth, and guidance. It makes for an excellent set of far-reaching compositions on which he and his band, The Chosen Few, search for something beyond Earth. Much like the ancestor guiding this work, Collier creates open-ended music designed to connect with another realm.
Recorded in the famed Van Gelder Studio on John Coltrane's birthday in 2020, Cosmic Transitions was inspired by A Love Supreme, a transcendent masterpiece that Coltrane also taped in the hallowed space. Though Collier's album doesn't compare with Supreme—only time will dictate that—it harbors the same wandering spirit, like he's trying to commune with the cosmos, or at least score the trip there. But where Coltrane used ballads to relay his faith in God, Collier and the band deploy pounding drums, squealing saxophones, and vigorous piano chords to unpack real-life situations. The album's first two parts, "Forgiveness" and "Humility," are about companions who overstep boundaries and test your patience, and the learning that comes after. Collier conveys this through long, intense grooves that might intimidate virgin ears. This isn't jazz for beginners; fans of Archie Shepp, Albert Ayler, and Pharoah Sanders will find solace in the chaotic tension here.
There are restful moments on the album, which begins with a four-minute meditation over chimes, shakers, and what sounds like a Tibetan singing bowl, as band members chant and hum softly in the background. The chimes return near the end of "Humility" as both a reset and a transition to "Understanding," the LP's smoothest and most accessible cut. Here, Collier takes the fire out of his horn, releasing a delicate tone that expresses romance. The same goes for "Truth and Guidance," a smoldering interlude near the album's end. It's a breakthrough for Collier; the rumbling bass, light keys, and simmering wails represent spiritual clarity, or a pending storm on the horizon. In the end, Cosmic Transitions is an exquisite record that stands well on its own, regardless of the legend it summons. In paying homage to Coltrane (and the studio, for that matter), Collier wields a sound that reveres the past while rooting itself in the present. It's not only the best album in his short discography, it's one of the most rewarding listens of the year so far.