ALBUM OF THE DAY
Sudan Archives, "Natural Brown Prom Queen"
By Tasha Viets-VanLear · September 09, 2022
​
​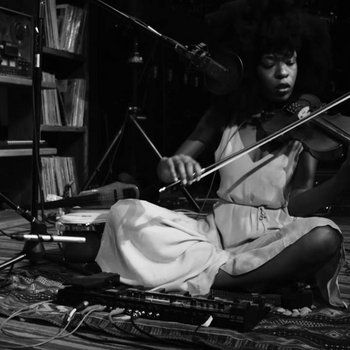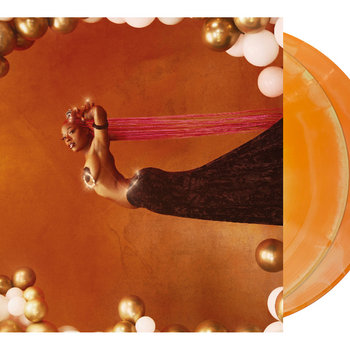 .
00:10 / 00:58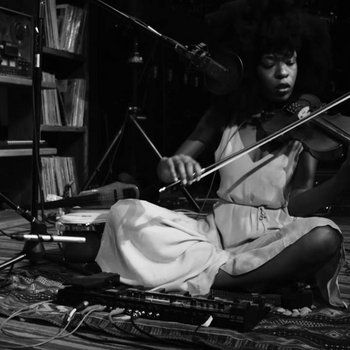 Merch for this release:
2 x Vinyl LP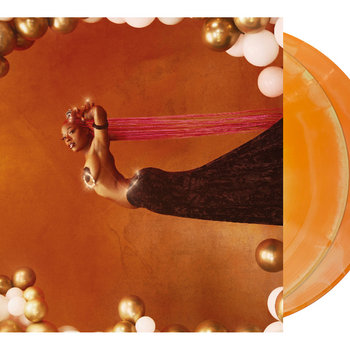 The music Brittney Denise Parks makes as Sudan Archives defies categorization. Across two EPs and the 2019 full-length Athena, she's blended R&B, rap, electronic, and folk, all of it grounded in the instrument she's become most known for: the violin. Her latest, Natural Brown Prom Queen, is a stunning and rollicking ode to home, Blackness, and the relationships she holds close. Bolstered throughout with an infectious self-assuredness, Natural Brown Prom Queen revels in the power of Black womanhood and sexuality, while also extolling the simple pleasure of making a home for herself—comforting, intentional, and open to love.
The album reaches extraordinary new heights; the production throughout is more intricate and refined, and the lyrics are both honest and gripping. Violin remains central, but it's played and recorded in new ways, sounding alternately like a fuzz guitar, a drum loop, even a thumping bassline. "NBPQ (Topless)" is led by a plucked, psychedelic bouzouki melody, and which supports an autobiographical narrative of Sudan's youth, while also imagining an idealized—but deserved—life of lavishness and success. "I'm Not Average" exudes celebratory confidence, and "Selfish Soul" is a hooky anthem that hails the beauty and versatility of Black hair, while also confronting the pain that comes along with unwanted objectification, paying homage to India.Arie's "I Am Not My Hair." Atop handclaps and a booming drum beat, Sudan asserts, "I don't want no struggles, I don't want no fears." "Homesick (Gorgeous & Arrogant)," which is built on harmonic basslines and manipulated violin loops, confronts dashed desires in a shifting relationship and the pain of missing home.
Throughout Natural Brown Prom Queen, Sudan Archives dares to hold a close lens to her own desire. By the album's two final tracks—"Yellow Brick Road" and "#513" (named for her hometown area code)—Sudan takes us to Cincinnati, the city where she was born. It's a fitting return, with a sweet lyrical shoutout to one of Sudan's early singles, "Nont for Sale." Through exhaustion, trauma, and collapsing relationships, she always seems to come back home—wherever, and with whomever that might be. As she sings on "Yellow Brick Road," "They asked for the secret to our love/ I told them it's homemade."