ALBUM OF THE DAY
Wrecking Crew, "Sedale Threat"
By Blake Gillespie · July 26, 2022
​
​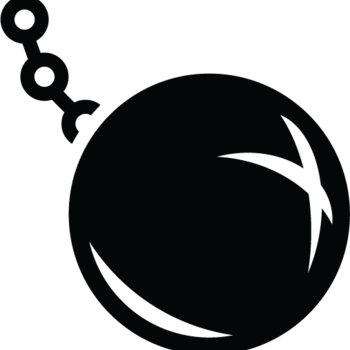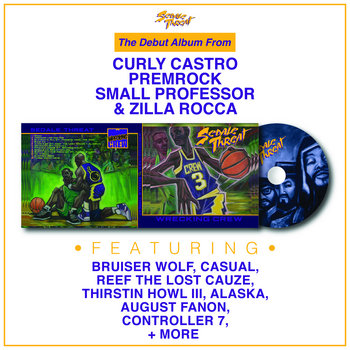 .
00:10 / 00:58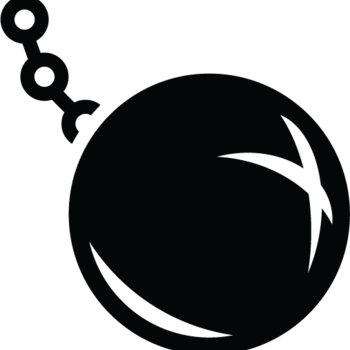 Merch for this release:
Compact Disc (CD), Cassette, Vinyl LP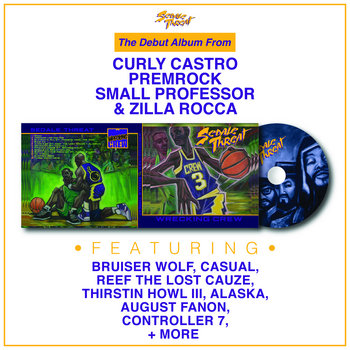 In hip-hop, the crew album can be a complicated endeavor. However solid the foundation, clashes of ego and secret solo aspirations have a way of creeping in and hobbling the collective output. For Philly's Wrecking Crew, the sense of collectivism is strong, as are the respective members's solo careers, but outside forces kept a full-crew album on the backburner when an unexpected illness nearly cut Curly Castro's life short. He recovered, and the group—Castro, Zilla Rocca, PremRock, and producer Small Professor—joined forces to release Sedale Threat, their official debut, earlier this month. While Sedale Threat fulfills expectations, pairing hard-hitting production with acerbic wordplay, it also offers departures like "No Threat" that push past rap norms. Here, Curly Castro and Zilla Rocca meditate on the nature of violence over earthy drums and ghostly backing vocals. "All those years of sparring/ Learning how to use knives/ You learn discipline and mercy," Zilla concludes, "violence never served me." The arrival of Small Pro's "Sedale Lo Pro Interlude" marks a shift toward a more exploratory and conceptual second half. On "Supreme Rock," Castro chants about "signs pointing to them aliens on rooftops" as the tension builds for a beat drop, while PremRock's verse details a holiday marked by train strikes in Paris and complaints about metal plates slowing his voyage through TSA.
Wrecking Crew are out to advance the form, favoring interplay over competition, but they're also not above the typical posse cut posturing. They just flip it to serve their own ends: The recurring "left hand, right hand" motif that kicks off every MC's verse in "Odom" serves to unify the track, rather than feeling like a contest to see who can deliver the most lethal 16 bars. And, sure, much of Sedale Threat can be summed up in the viral tweet that declared "Dudes can literally just sit around naming old sports players and just have the best time," but the group's name-checking of motley NBA players like Steve "Crooked Leg" Colter, Harold Miner, Mateen Cleaves, and the O'Bannon brothers, isn't just for bravado's sake. The hook on "Sixx Fo" establishes a mold for the list of players Castro names—they all measure in at 6'4".
Then there's the album title, a clever pun on 1990s Laker Sedale Threatt, who stepped in to fill Magic Johnson's shoes after the Hall of Famer tested positive for HIV in 1991. Though Threatt never won a ring with the Lakers, he played five seasons and earned the nickname "The Thief" for his ability to collect steals. He remained on the mind of Curly Castro, who's intrigued by players who have to step up after a superstar steps out. That Castro chose this for the album's title suggests that Wrecking Crew is filling the void left by legacy crews come and gone. Sedale Threat is the sound of them stepping out of the shadows.