ALBUM OF THE DAY
Ribbon Stage, "Hit With The Most"
By Ben Salmon · October 27, 2022
​
​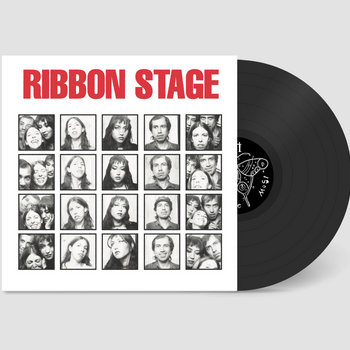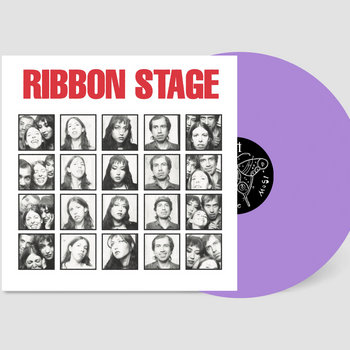 .
00:10 / 00:58
Merch for this release:
Vinyl LP, T-Shirt/Shirt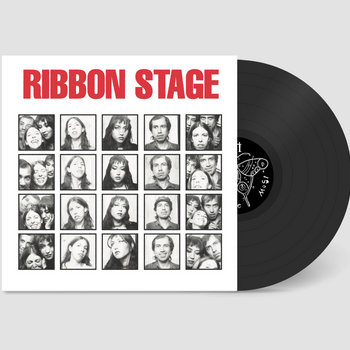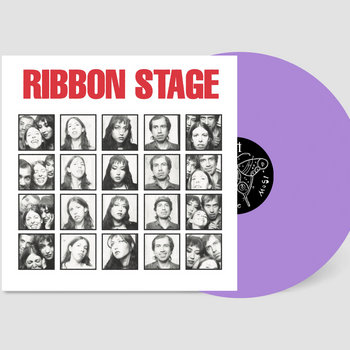 Jangly guitar rock comes in many different shapes, sizes, flavors, and forms: there's the unhurried, radiant twang of The Byrds; the fried psychedelic tone of bands like the Rain Parade; the Smiths' prickly, six-stringed melancholy; and R.E.M.'s arpeggiated college-rock blueprint, to name just a few.
On their new album Hit With The Most Ribbon Stage dig into a grimier vein. The New York City trio's music is a collision of punk and indie pop, and its basic elements are an insistent rhythm section, catchy deadpan vocal melodies, and guitars playing uncomplicated chord progressions doused in distortion. This is jangle-pop corroded by the rigors of punk and, for good measure, recorded on half-inch eight-track tape in Olympia, Washington, that famously overcast outpost of oddball rock 'n' roll.
In other words, Ribbon Stage fit right in with the canon, and they aren't shy about illuminating some of their influences: The cover of Hit With The Most is a clear homage to the sole album released by '80s Scottish indie pop cult heroes the Shop Assistants, while the opening track "Playing Possum" shares a name with the raw 1982 debut album from Velvet Underground drummer Moe Tucker. Ribbon Stage's songs deal with feelings of insecurity and apathy; vocalist Anni Hilator sings about suffocating surroundings, the bullshit of capitalism, disappointing people, and nervous breakdowns, mostly in a sweetly laid-back style. Alongside her, drummer Mari Softie and guitarist Jolie M-A crank out a number of slight variations on their sound: taut with clean guitar tone ("Nothing Left"), three-chord rumba ("No Alternative"), droning shoegaze ("Nowhere Fast"), noisy ("Sulfate"), hint of twang ("Dead End Descent") and so on and so on. "Her Clock Tower" seems to be a surf rock song being played upside down, while "Hearst" somehow sounds like Green Day, The Breeders, and Hole all smashed together and pushed through the lo-fi indie pop aesthetic. (Suggested band name: 1994 Looks Good To Me.)
If you blink, you'll miss it, because Hit With The Most whips by in about 20 minutes, with no track longer than 2:33 and none shorter than 1:17. But it's that 76-second sweet spot in between that Ribbon Stage attacks, again and again, unearthing lovely melodic moments from the noise and putting their own stamp on a familiar sound.