FEATURES
"Saturno 2000" Tells the Story of Mexican Sonideros
By Maria Barrios · April 19, 2022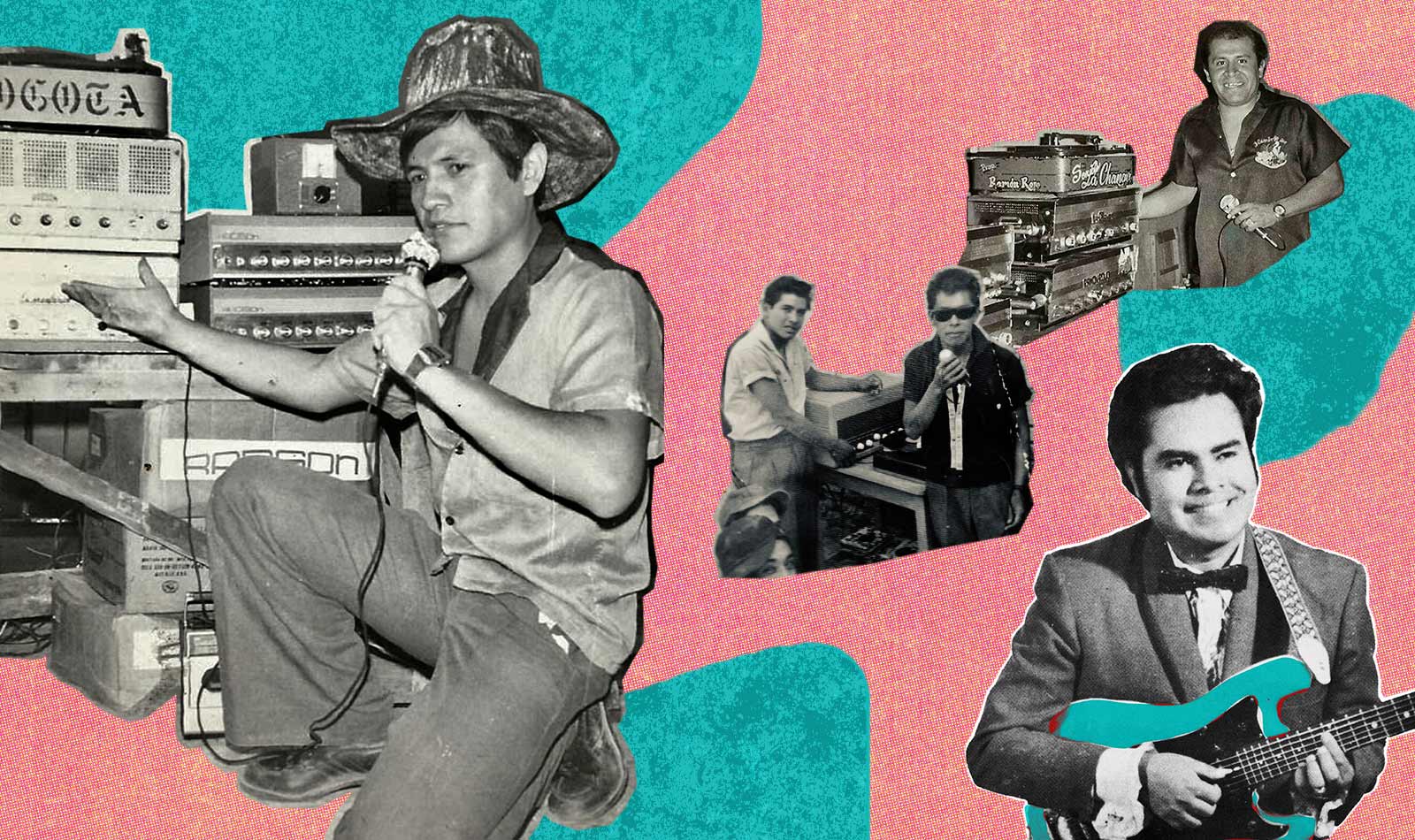 Before technology allowed DJs, collectors, and enthusiasts to get their hands on all sorts of rare musical gems, record dealers used to venture into other countries with one goal in mind: to bring as many records back as they could.
In Mexico, these itinerant record dealers fed the demand for new music that grew from the flourishing culture of "sonideros": the name given to sound system operators, DJs, and engineers who entertained celebrations in urban working-class neighborhoods. These improvised parties started as family gatherings and eventually developed into recurring events where a cover fee was charged. These parties solidified the reputation of sonideros as culture trendsetters: the keepers of ever-expanding musical catalogs that made the crowds go wild.
"Saturno 2000 is the story of Mexican sonideros," says Joyce Musicolor, a Mexican DJ and sonidera, speaking about Saturno 2000 – La Rebajada de Los Sonideros 1962 – 1983, a new compilation released by the German label Analog Africa. "The sonideros traveled not knowing what they would run into. They traveled moved by the desire to find new music, and make their events something different." It wasn't just their repertoire that set each sonidero apart from their competition. They also made their sound systems by hand. Musicolor, who helped with the research for Saturno 2000, is familiar with the sonideros's quest for the perfect sound: "Their speakers and amplifiers weren't made by any particular brand, it was their own brand."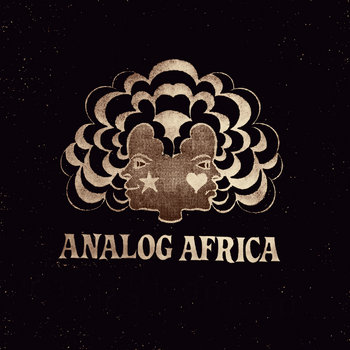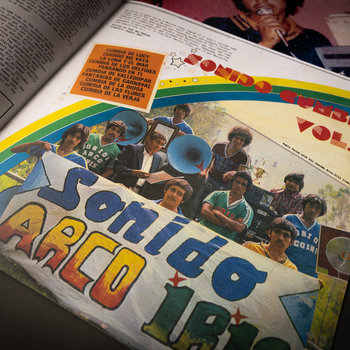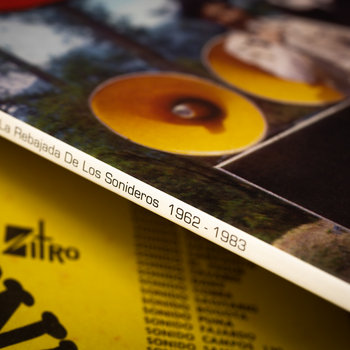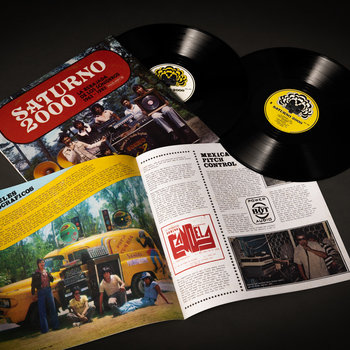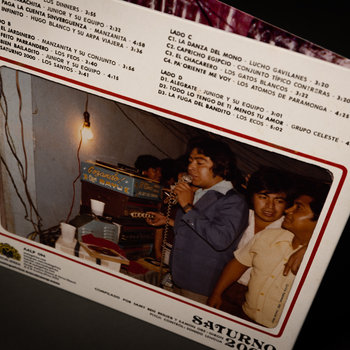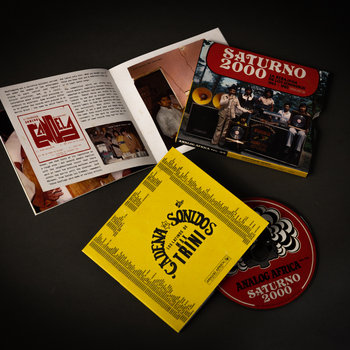 .
00:10 / 00:58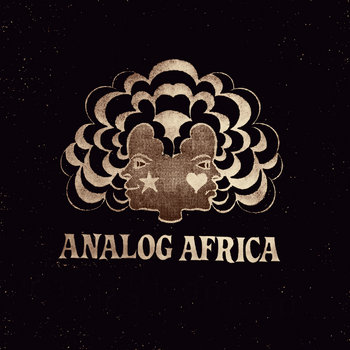 Merch for this release:
2 x Vinyl LP, Compact Disc (CD)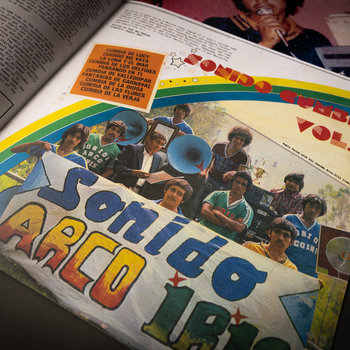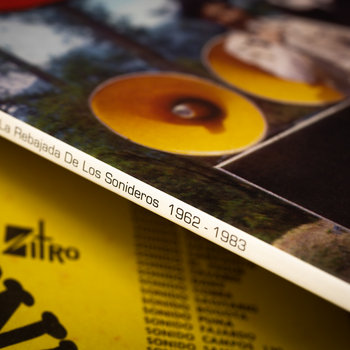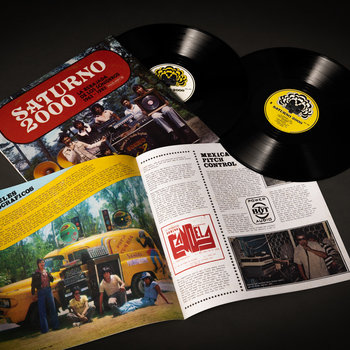 Out of that endless thirst to innovate, one legendary sonidero known as Sonido Imperial went as far as modifying the pitch on his turntables well before such features were commercially available. By bringing down the speed from 33 RPM to 20 RPM, Sonido Imperial was able to better accommodate the pace of Mexican dancers, who were not used to the vertiginous rhythms of Colombian and Peruvian cumbias. In doing so, a new sound was born: rebajada.
According to DJ and visual artist Eamon Ore-Giron, who first brought up the existence of the genre—and the idea for the compilation—to Samy Ben Redjeb (the founder of Analog Africa), "rebajada" literally translates to "to reduce, to lower." While the technology for creating the rebajada was born in Mexico City, the music would become most popular in the northeastern city of Monterrey.
"It was mostly a matter of taste," explains Musicolor. "Here in Mexico City we have a dance club culture, and dance clubs need faster music to dance to. People dance with a partner, so rebajadas didn't become a big thing." Spaced-out, slowed-down tracks such as "Infinito," by Venezuelan musician Hugo Blanco y Su Arpa Viajera, wouldn't necessarily fit in a busy nightclub. Although beguiling, its echoing guitars are more reminiscent of Link Wray than a booming track made for a dancefloor.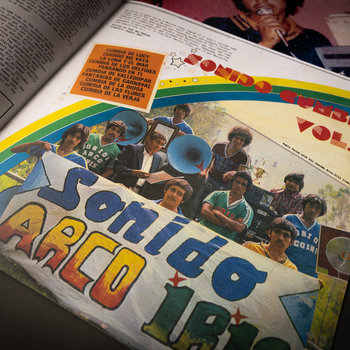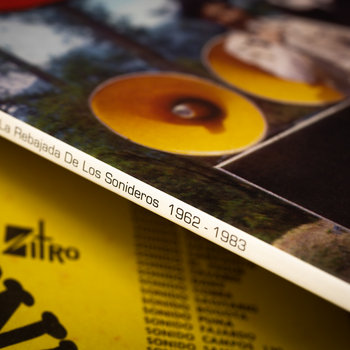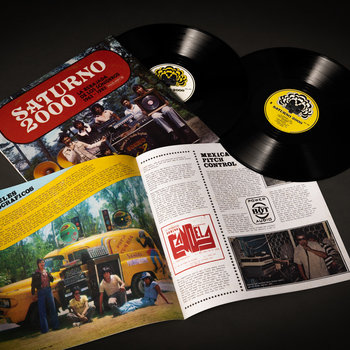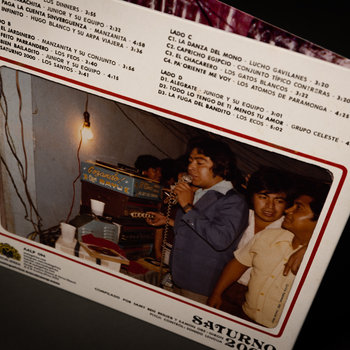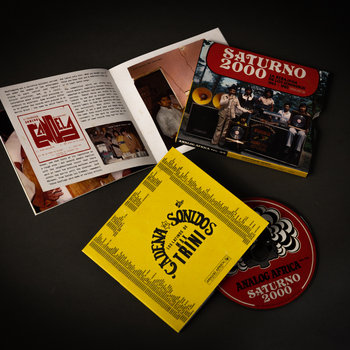 .
00:10 / 00:58
Merch for this release:
2 x Vinyl LP, Compact Disc (CD)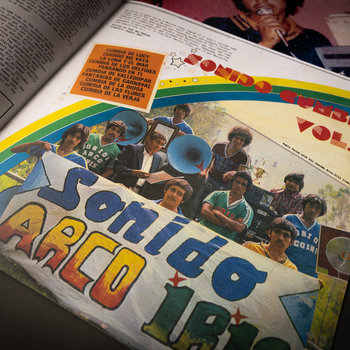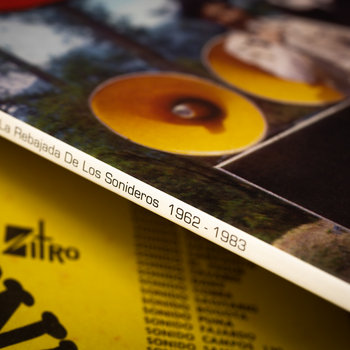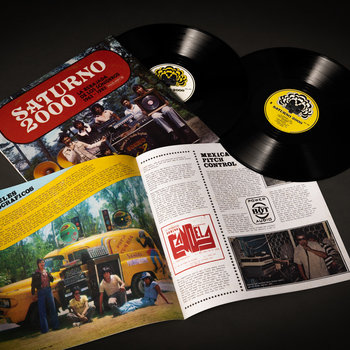 In Monterrey, where, according to Musicolor, "kids dance by themselves and couples dance away from each other," rebajadas became all the rage. In quivering, organ-led melodies like "La Danza del Mono," by Colombian musician Lucho Gavilanes, one can picture partygoers almost tumbling across the dancefloor.
Claiming the origin of rebajada for themselves, the folks in Monterrey attribute the birth of the genre to a sonidero named Sonido Dueñez. Lore has it that, back in the '70s, Dueñez played a set of cumbias through an accidentally-overheated turntable that caused all songs to play in slow motion. The response of the audience was unprecedented: the day after this ill-fated set, the kids who had attended the party came to the sonidero's house asking for tapes. Unaware of the turntable's malfunction, they had thought this new, more relaxed cumbia sound had been intentional. Despite Dueñez initially refusing to record cassette mixes that would, in his opinion, adulterate the music, he gave in. Young people in Monterrey turned rebajadas into their own soundtrack and made Dueñez its serendipitous patron saint.
"Everyone acknowledges that Monterrey owns cumbias rebajadas," says Musicolor. As for present-day audiences, rebajadas have mass-appeal. "People react really well when sonideros play this stuff, every song takes you back in time," she adds. "Without needing to be there, you can feel it, music has that power." In rescuing songs that illustrate the range and history of the rebajada movement, Saturno 2000 pays tribute to those who pioneered the scene in Mexico.
"We have a saying here, amongst sonideros," says Musicolor. "Music never gets old, it becomes classic, and a good classic will always light people up."