ALBUM OF THE DAY
Jaymie Silk, "The Rise & Fall Of Jaymie Silk & Rave Culture"
By Joe Muggs · May 11, 2022
​
​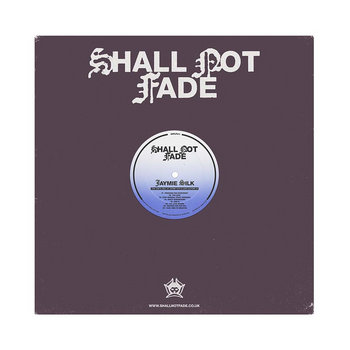 .
00:10 / 00:58
Merch for this release:
Vinyl LP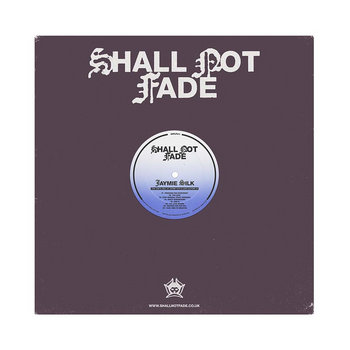 Beninese-Italian-French-Canadian producer Jaymie Silk has long created complex sets of connections across a wide range of dance and electronic music genres. Often, he'll cast his net wide for just one record: on some releases, you're as likely to hear hints of Aphex Twin, Arca, and gabber as you are deep house and the ballroom sound on which he cut his teeth as a DJ in Montréal. On his latest album The Rise & Fall Of Jaymie Silk & Rave Culture there is a much tighter focus: You don't even need to hear the extended Malcolm X samples in the opener "Freedom for Everybody" to know that, like his 2020 album From the Club to the Bedroom, Rise & Fall is given over to exploring the theme of Black dance culture.
Like From the Club, Rise & Fall is built on primarily North American regional club sounds. The "Think" breakbeats of Baltimore club are particularly prominent early on, the tempo-pushing drive of Philly and Jersey club and the open spaces of ballroom are omnipresent, and there's Chicago footwork patterns in the almost drumless bath of sub bass of "Take Time to Breathe," which closes the album. Classic NYC and Chicago house too. But he's never purist with any one of these sounds: they flow into one another as Silk seeks out the connecting threads, then traces them outwards into other diasporic sounds. Before the relief of "Take Time…" there's a spectacular climactic segue from the Afro-Latin carnival delirium of "Cats Love Drums" to the hyperspeed "Waiting for the Day," with its cyborg-angel AutoTune, which sounds something like a soca take on the dancehall electronics of ÌFÉ.
The web spreads further still with big UK hardcore rave riffs on "The Heat" and "Bad B" and some Euro trance/techno pumping in "Stop Singing, Start Swinging." But these aren't outside influences—they're natural extensions of the Black American sounds at the heart of the record. It's an illustration of the way African diasporic club sounds have been in constant dialogue and feedback with Europe—just as, say, the relationship between the early innovators of jazz and composers like Ravel and Stravinsky was never one of simple influence, but of constant mutual interaction.
All of that grand conceptualism and cultural mapping is there if you want to look for it, and as a portrayal of that landscape of connections, this album is a beautiful thing. But you don't need to cue into any of that to enjoy this. Because above all else, it's a club record—it's about heat and movement and sauce every bit as much as it's about grand historical sweeps. Even the Malcolm X samples serve both a dancefloor purpose as well as a radical one: "It's freedom for everybody or it's freedom for nobody" looped up as an ever-intensifying chant is a reminder that dance, club, and rave music is nothing without equality for all. It's fierce in every sense of the word—and fearsomely joyous, too.