ALBUM OF THE DAY
Marvin Tate's D-Settlement, "Marvin Tate's D-Settlement"
By John Morrison · November 03, 2022
​
​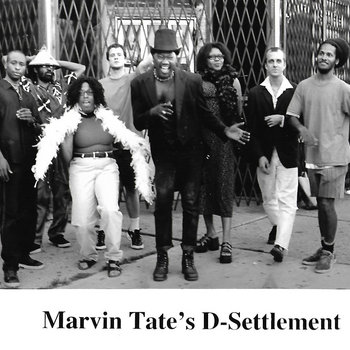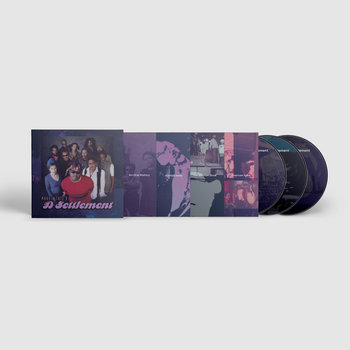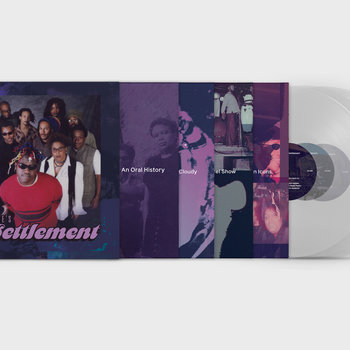 .
00:10 / 00:58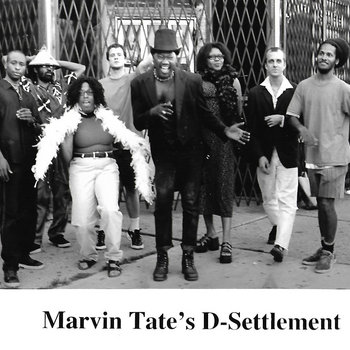 Merch for this release:
Compact Disc (CD), Vinyl Box Set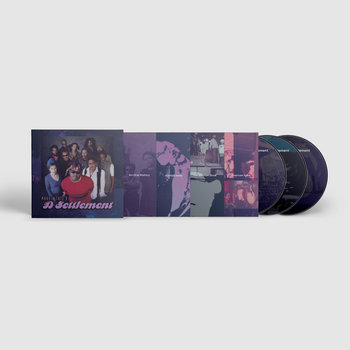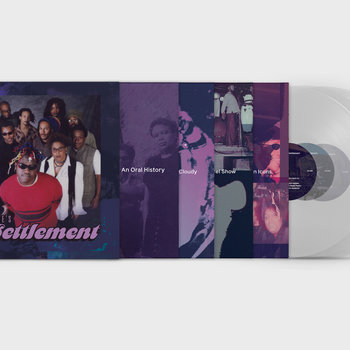 The city of Chicago and its deep cultural history are key components to understanding the colorful and eclectic music of poet/songwriter Marvin Tate and his ensemble D-Settlement.  Describing Sun Ra's arrival in the city in the early 1950s in his book A Pure Solar World: Sun Ra and the Birth of Afrofuturism, writer Paul Youngquist describes Chicago as a city "alive with possibility" and "hungry for new sounds." Like millions of African Americans that traveled north during the great migration, Sun Ra brought a powerful and old tradition of Black Southern music with him to Chicago. As Southern cultural languages like jazz and the blues commingled with the dynamics of city life, Chicago—much like other famed Great Migration landing places such as Detroit, New York, and Philadelphia—became an epicenter of modern Black music and remains so today.
When Marvin Tate's D-Settlement made their debut in the early '90s, the band and the music that they made was both a product of Chicago's musical history and a reflection of the present. Mixing up rock, gospel, funk, the blues, and more, the band's output (three independently released albums and one cassette EP) are not only full of stylistic twists and turns—the songs touch on a wide range of topics including race, poverty, gender, and gentrification. Marvin Tate's D-Settlement is a massive collection compiling the band's three albums (The Minstrel Show, Partly Cloudy, and American Icons).
"Turn Da Fuckin' Lights Back On" is a fitting opener, showcasing the band's humor and musical dynamism. Over a funky midtempo groove, Tate tells the story of an electrical blackout, spinning that setting into a funny and scathing critique of the police and the politicians that enable them. "Who Sold Soul?" uses a tight reggae groove and trippy dub effects as the sonic foundation for Tate's fiery poem about American pop culture's relentless exploitation of Black culture. "Don't Send Him Away," from 1999's The Minstrel Show, is a dramatic ballad of love and heartbreak. A whistled and sung melody recalls the cinematic Western scores of the mid-20th century, while Tate shows up with a delay-drenched vocal performance that is damn near unhinged.
Funny, wildly eclectic, and bursting with energy, Marvin Tate's D-Settlement is a delightful and revelatory document of a band that carved out a singular approach from the broad multitudes of genre and history.