FEATURES
A New Collection of Home Recordings Reveals the Genius of Charles Stepney
By Andy Thomas · September 08, 2022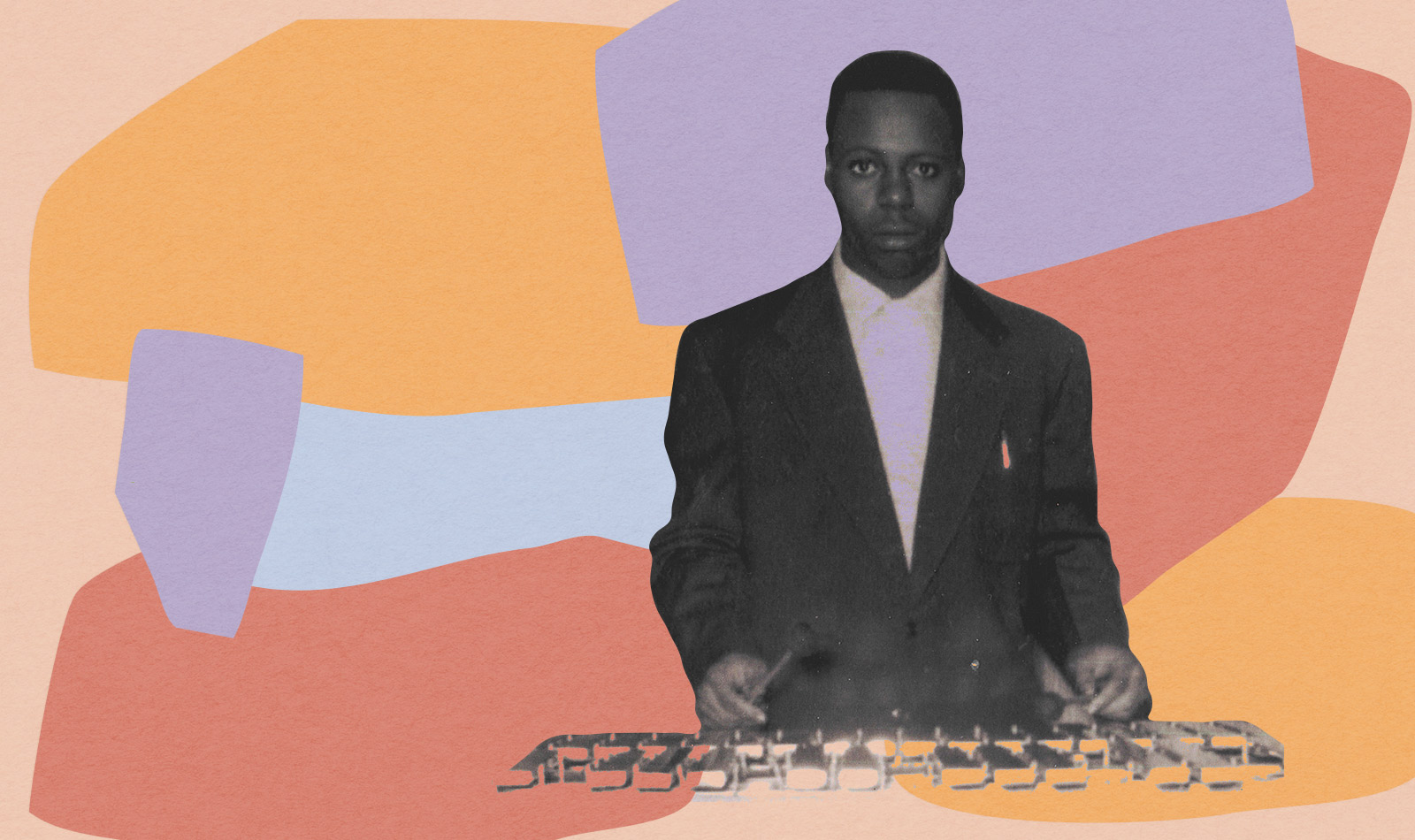 Best known for his symphonic orchestral work with artists like Minnie Riperton and Rotary Connection, Charles Stepney passed away in 1976 at the age of just 45. But his legacy has lived on through not only the artists he worked with, but also for samples of his compositions turning up in songs by hip-hop acts like A Tribe Called Quest to Gang Starr. Nearly a half-century since his passing, the demos and sketches on Step on Step offer a fascinating insight into the recording process of one of the world's greatest arrangers and producers.
The only people who were even aware of the recordings that make up Step on Step were Stepney's close friends and family, including his daughters Eibur, Charlene, and Chanté, who discovered the tapes that their father had left behind. "Over the years, the recordings ended up at everyone's different houses," says Charlene. "So there would be some in Mom's house, some in mine, and then more in Eibur's and Chanté's. But it wasn't until recently that we started pulling things together and realizing how much we had." Chanté agrees: "We always knew there were all these tapes," she says, "we just never knew exactly how much music was on them."
When the sisters started to listen, they discovered both early prototypes of what became the signature Charles Stepney sound, along with compositions that never saw the light of day. "I do remember hearing some of these recordings when I was young, but it was a real surprise to hear them again all these years on," says Charlene. "Then there was a lot of the music I had never heard before."
Merch for this release:
2 x Vinyl LP, Compact Disc (CD), Cassette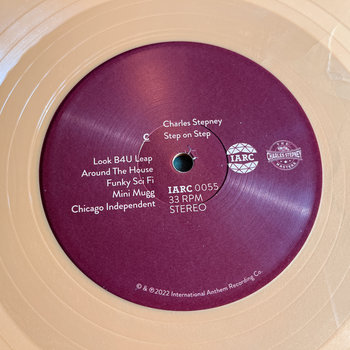 In the early 2010s, after transferring some of the tapes to digital, the sisters released a selection on their own DIY label, The Charles Stepney Masters. "We were always looking for opportunities and ways to increase Dad's repute," says Chanté. But it would take another ten years for these recordings to find their way to International Anthem label head Scottie McNiece. "The connection came through [International Anthem artist] Junius Paul," says Chanté. "We ended up at a set he was playing in Chicago that was put on by the DJ Ayana Contreras from the digital radio station Vocalo. We were introduced to Junius, and he was like, 'Oh my God, it's Charles Stepney's family are you kidding me?'"
Now seeing the light of day for the first time, with previously unnamed recordings titled by Stepney's daughters, Step on Step is the result of what McNiece calls "a genuine, beautiful, deeply emotional and personal effort by three women to reconnect with their father and validate their own memories of his passion and brilliance."
Featuring memories from the sisters interwoven into the music, and a selection of intimate photographs from the family albums, Step on Step is a hugely personal project that needed to be handled with care. "It was vitally important that our input was heard, utilized, and respected," says Chanté, "and Scottie was the first one to respect that," adds Charlene. Though they were recorded as four-track demos in Stepney's Chicago home studio, with analog synths, drum machines, and echo units, what makes these stripped-down tapes so surprising is the way they nail the orchestral soul symphonies and kaleidoscopic jazz for which Stepney is famous.
Merch for this release:
2 x Vinyl LP, Compact Disc (CD), Cassette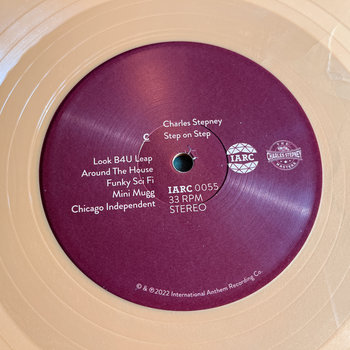 The classically trained Stepney honed his skill as a jazz pianist and vibraphone player through his work for the Chess label in the 1960s, eventually graduating to sheet writer, arranger, and producer. His friend Marshall Chess—son of label owner Leonard Chess—had founded Cadet Concept as a younger subsidiary of the Cadet label, and their first release was the 1967 debut by a conceptual group called The Rotary Connection, formed by Marshall Chess with Stepney acting as co-producer and arranger. The group was designed as a way for the label to tap into the psychedelic era, combining a little-known white rock group called The Proper Strangers with the voices of Black singers Sidney Barnes and Minnie Riperton—the latter of whom Stepney had first worked with on her solo single "Lonely Girl" under the name Andrea Davis.
It was Stepney's studio genius that made Rotary Connection's mix of acid-laced rock, classical strings (courtesy of the Chicago Symphony Orchestra), and Riperton's operatic voice hang together. After three groundbreaking records, Riperton began discussing a solo project with Stepney. Released by the Chess subsidiary Janus in 1970 Come to my Garden, which opens with the mesmerizing "Les Fleur," was Stepney and Riperton's orchestral masterpiece.
The final sessions for all of Stepney's classic LPs were recorded at Chess' Ter Mar studios, but he developed the initial compositions at home. "He actually started with a studio in the living room where he built a chest that opened and contained a two-track recorder that he could go back and forth from his piano where he was composing," Eibur recalls. "At the time, my grandmother was living in the basement, and when she moved, he started his studio down there. And that is where he trialed things out, and also where a lot of the groups like The Dells, Rotary Connection, and Minnie Riperton often rehearsed." Known by the sisters as the "red carpet basement" the studio became a testing ground for Stepney's signature recordings, some of which Step on Step presents in their demo format.
In his last years, Charles Stepney worked with Earth Wind & Fire as producer, arranger, and writer on their albums That's The Way of The World, Gratitude, and Spirit. The group dedicated the latter LP to Stepney, who passed away on May 17, 1976, just prior to its release. Nearly 50 years on, Step on Step reveals the creative process of a musical genius taken far too soon.
Merch for this release:
2 x Vinyl LP, Compact Disc (CD), Cassette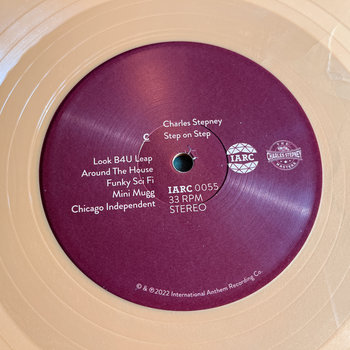 Step on Step is a treasure trove for Stepney fans, especially as many o the home recordings were prototypes for the full-scale recordings he'd conduct with many of the bands he was working with. "He would have demos for everything he recorded, and he would keep going back to them and developing them over time," says Charlene. "He was really into seeing how he could make a song sound different, and that is what you can hear on this LP." Witness his stripped-back demo for "Imagination," a track that would appear on Earth Wind & Fire's Spirit. While those Stepney chord changes are unmistakable, a bubbling drum machine and intertwining Fender Rhodes licks replace the sweeping strings of the album track. "On this LP, we really wanted to highlight his writing and also the work process of development, and how he worked through things at home on his own before bringing people in to create those LPs in the studio," says Eibur.
The collection also includes a wonderfully raw version of Earth Wind & Fire's "That's The Way Of The World." "When I listen to that demo, you can hear where he created certain instrument parts for the final track," says Charlene. "So these were very much skeletons that created the structure to be developed. I knew the original, so to hear his original version really jolted me."
What's evident from these lo-fi recordings is the level of experimentation Stepney was conducting in his home studio. On "Look B4U Leap," the composer lays down spaced-out riffs with an early Minimoog synthesizer. The song's title was chosen by Charlene, who saw the words "look before you leap" written in a notebook at her "Aunt" Rose Johnson's home. Johnson sometimes wrote lyrics for Stepney, including "Completeness" from Minnie Riperton's Come To My Garden. "Dad would often give the music he was composing to a lot of different people for them to write lyrics," says Charlene. "And that is what happened with Rose and the Minnie Riperton numbers. We really miss her, because she was so sweet to us. So 'Look B4U Leap' is our tribute to her."
Merch for this release:
2 x Vinyl LP, Compact Disc (CD), Cassette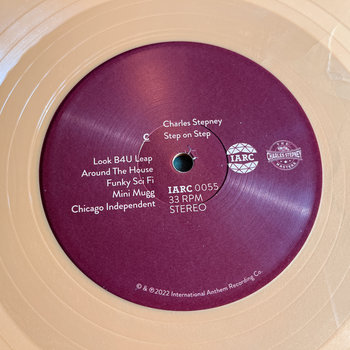 Stepney's trademark may have been his sweeping orchestral arrangements, but he also had no problem getting funky, as he does on "Gotta Dig It To Dig It" and "Funky Sci-Fi." As with "Look B4U Leap," those tracks were recorded with one of the first Minimoogs to come off the production line in 1970—a fact gleaned via the sisters' narration on the improvised keyboard track "Mini Mugg." As Charlene remembers, "He always had a lot of instruments and equipment in his studio, but that Minimoog was his baby for a while."
Along with the interludes from the sisters, little snatches of Charles Stepney's own voice are scattered throughout the album, as he tests out recording levels. "It was incredible to hear his voice because I was only two when he passed away," says Chanté. "This whole project has given me a keen understanding of who he was as a father and as a man. And when I hear his voice, it really solidifies it."
Although Charles Stepney deserves to be better known, he's deeply respected by anyone who worked with him. On one of the interludes, "Greatness," over a beautiful solo piano track, we hear one of Stepney's daughters explain how the Chicago Symphony Orchestra approached her to thank their father for stretching them and making them better musicians.
That respect is mirrored in the artists who have drawn inspiration from his back catalog—whether it's a Tribe Called Quest sampling Rotary Connection's "Memory Band" on "Bonita Applebum," Gang Starr using "Les Fleur" on "Jazz Music," or Tyler, the Creator playing Stepney's "Daddy's Diddies" from Step on Step on NTS Radio.
In celebration of Step on Step, The Stepney Sisters and International Anthem hosted a series of events across Chicago dubbed the "Summer of Stepney." They included performances by a new large ensemble—Rotary Connection 222—under the musical direction of Junius Paul in a band that included Stepney's granddaughter Brandice Manuel on vocals and Makaya McCraven on drums, performing new interpretations of Stepney's signature sound. "I would love to see this blossom further with even more of Dad's arrangements," says Charlene.
With talk of a documentary and so much more music in the archive, the overdue rediscovery of Stepney's genius is just beginning. "We have more than 90 reels of music," says Charlene, "a mixture of things that are totally ready with a full orchestra and other things that are just sketches. And they're all in so many different genres because Daddy loved hopping around different styles. So we are definitely looking at more collaborations with other people. It's all really exciting."