BEST OF 2021
Best of 2021: Working Together
By Bandcamp Daily Staff · December 15, 2021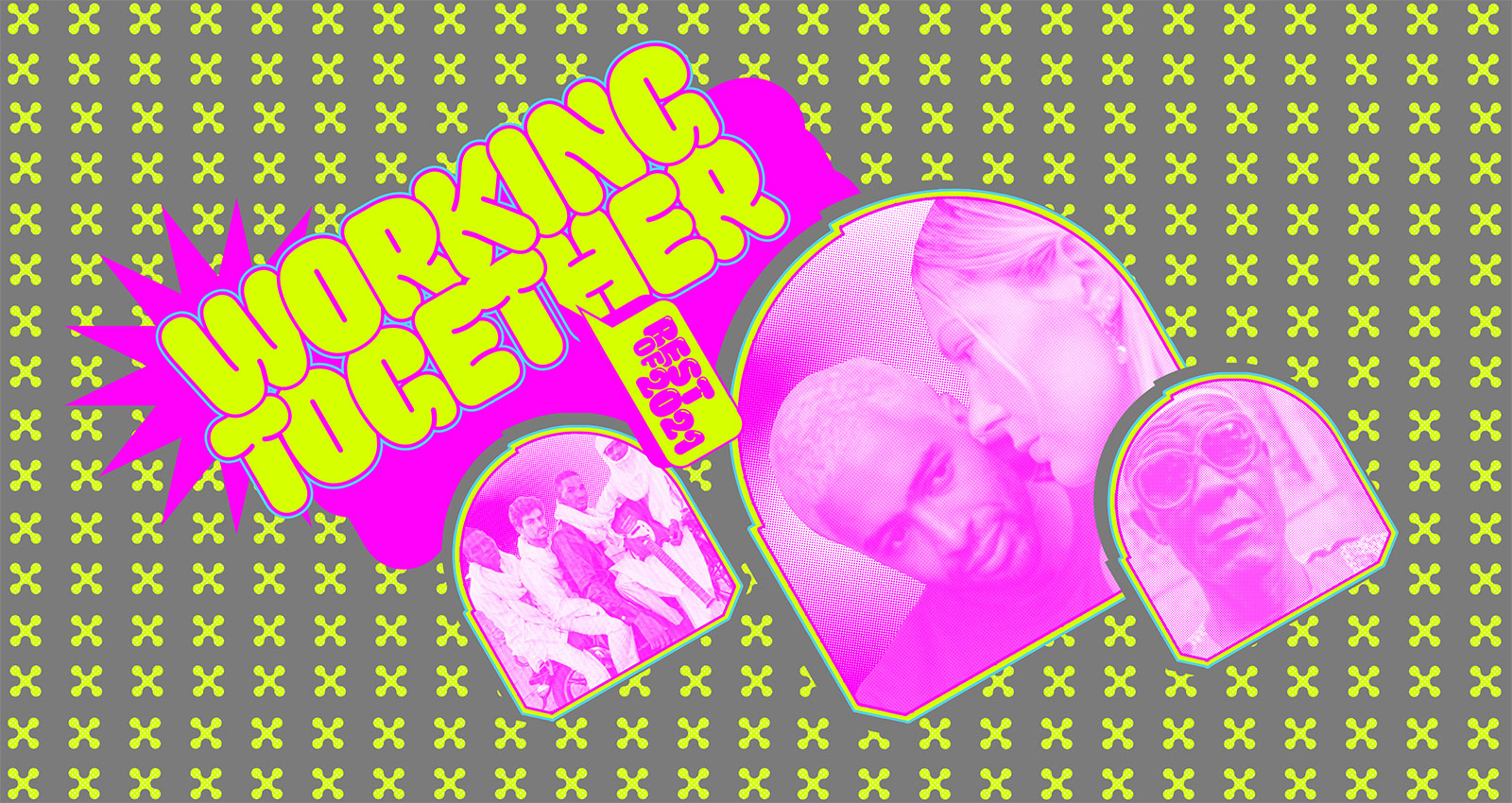 If we learned anything from being cooped up inside over the last 18 months, it's that all of us—no matter how much we may want to deny it—need Actual Human Contact if we are to thrive. Few of us are tough enough to weather it solo from one end of life to the other; working together, we can challenge and encourage each other, sharpen and uplift. That's the case with art as well—as the albums in this list attest. These are records that celebrate the spirit of collaboration—whether it's artists sharing the creative burden equally, or spurring one another on to explore new musical avenues, taking chances they might have balked at before. They are the sound of what happens when like minds meet for the purpose of bringing out the best in each other.
–J. Edward Keyes
Beginning in 2020, Bandcamp Daily stopped ranking our year-end list. Read about why.
Read Best of 2021: Bodies in Motion
Read Best of 2021: Psychedelic Visions
Read Best of 2021: Future History
Read Best of 2021: The Year's Essential Releases

AKAI SOLO & Navy Blue
True Sky
Merch for this release:
Cassette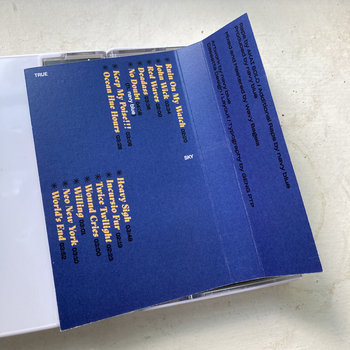 Whether we think of Pete Rock and CL Smooth; GURU and DJ Premier; Missy and Tim; or Freddie Gibbs and Madlib, hip-hop's pantheon is decorated with brilliant music made by the combination of a lead MC and a single producer. For True Sky, AKAI SOLO and Navy Blue have crafted an impressive body of work that exists in this tradition. An accomplished MC in his own right, Navy Blue's colorful beats provide a dynamic environment for AKAI SOLO's thoughtful wordplay. As Navy Blue's production ranges from the lush, psychedelic soul of "Keep My Poise!!!" to sweeping, regal-sounding tracks like "Ocean Hue Hours," AKAI SOLO's rapid-fire verses guide us through his rich internal world. Like much of the best rap music of the past and present, the relationship between the words and music here is vital.
–John Morrison
Read our interview with AKAI SOLO.
Read our interview with Navy Blue.
Merch for this release:
2 x Vinyl LP, Compact Disc (CD), Cassette
Toronto jazz ensemble BADBADNOTGOOD first caught ears thanks to the ease with which their seemingly telepathic group interplay folded hip-hop and modern R&B into their breaks and fusion chops. Five years on from their 2016 breakout IV, BADBADNOTGOOD returned with Talk Memory, an album that expands their palette. There are crisp drums worthy of David Axelrod and nods to Ennio Morricone's psychedelic soundtracks, but the group also brought in new jazz stars like Brandee Younger and Terrace Martin, and sought out a collaboration with New Age legend Laraaji. Most surprising of all was the appearance of reclusive Brazilian arranger Arthur Verocai, whose luminous arrangements and keen ear elevated the band to breathtaking new vistas.
–Andy Beta
Read our review of Talk Memory.
Listen to an interview with BADBADNOTGOOD on Bandcamp Weekly.
Merch for this release:
Vinyl LP, Compact Disc (CD),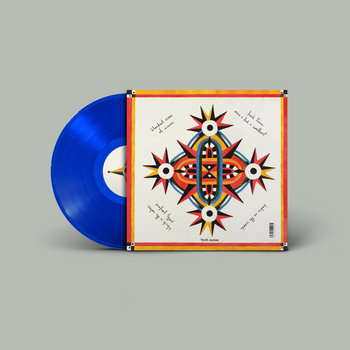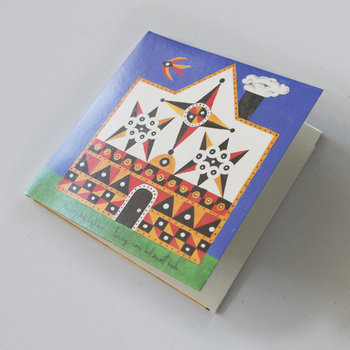 It would've been far too easy for BIG|BRAVE and The Body—two avant-sludge bands operating at heavy music's stranger fringes—to have given us exactly what we expected. But rather than soul-crumpling heaviness and throat-slitting terror, on Leaving None But Small Birds the two acts seep into each other as they explore folk, blues, and mountain music. Despite being quieter, more familiar musical styles, the songs here are frequently loaded with sadness, warning, and horror. Take "Babes in the Woods," for example: Today a hackneyed turn of phrase, it's also a fable with something monstrous at its heart—the perfect vehicle for swaddled-up prettiness and threatening undulations alike.
–Alex Deller
Read our review of Leaving None But Small Birds.
Merch for this release:
Vinyl LP
Whether he's working with his sprawling collective—which includes saxophonist Tamar Osborn, horn player Ben Hadwen, and four percussionists—on Earth, or joining jazz elder Phil Ranelin for a reinterpretation of Vibes from the Tribe, Nick Woodmandsey, aka Emanative, knows all about the communal power of collaboration. Singer Liz Elensky is yet another artist the drummer and producer has worked with regularly—jazz fusion heads might know them from their killer 2013 track "Distractions."  Recorded with many of the same friends who appeared on 2015's The Light Years Of The Darkness, The Volume of the Light explores more electronic territory than the duo's previous space jazz outings. The result is something that is both deeply atmospheric and rather unique, evoking the 1970s collaborations between Michael Garrick and Norma Winstone.
–Andy Thomas
Listen to an interview with Emanative & Liz Elensky on Bandcamp Weekly.
Merch for this release:
Compact Disc (CD), 2 x Vinyl LP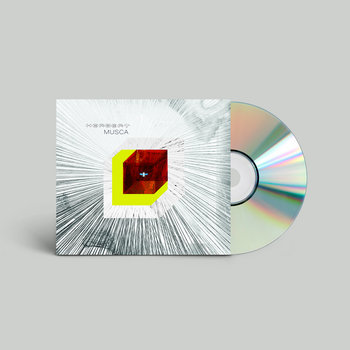 Matthew Herbert has a knack for transforming everyday sounds into crafty electronica. For his latest, he ventured back to the house music of his early years while physically remaining in familiar territory: specifically, his own home. The latest album in Herbert's "domestic house" series ("musca domestica" is the scientific name for the common house fly), Musca was created during lockdown, and it melds recordings of dripping taps and snoring pigs with a palette of jazzy house and soulful vocals. It also features eight singers—Verushka, Siân Roseanna, Allie Armstrong, Bianca Rose, Melissa Uye-Parker, Daisy Godfrey, Y'akoto, and Joy Morgan—with whom Herbert had never previously worked. Add to this an array of self-recorded musicians, and the experimental producer has crafted a warm-hearted testament to the power of remote collaboration—one that takes the experience of "WFH" to new heights.
–April Clare Welsh
Merch for this release:
Vinyl Box Set, Vinyl LP, Cassette, Compact Disc (CD)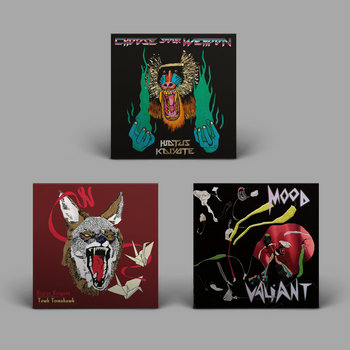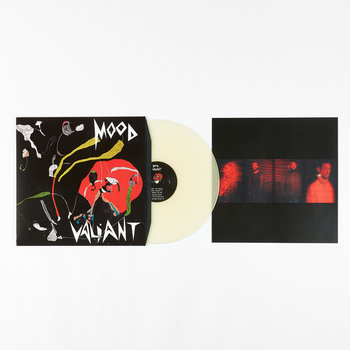 This Australian band may reside far from most R&B hotbeds, but Hiatus Kaiyote's funk bonafides are bulletproof—the rare band to get a big up from Erykah Badu and have the likes of The Carters, Drake, Kendrick Lamar, Chance the Rapper, and Anderson .Paak all sample their future soul grooves. In the six years between their last album and Mood Valiant, the tight-knit outfit find themselves widening their sonic palette, making their strongest album to date. For heads though, the standout tracks on Valiant are those made in collaboration with Brazilian legend Arthur Verrocai. Decamping to Brazil for two inspired and ambrosial creations, the group and arranger together attain a rarefied air.
–Andy Beta
Read an interview with Hiatus Kaiyote.
Listen to an interview with Hiatus Kaiyote on Bandcamp Weekly.
Merch for this release:
2 x Vinyl LP, Compact Disc (CD)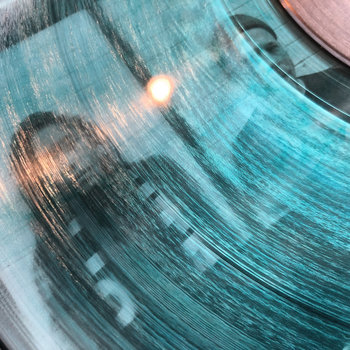 At its core, a jazz ensemble revolves around two interrelated actions happening at the same time: improvisation and communication. Throughout the music's history, improvisation has allowed musicians to either explore creative variations on established rhythmic, harmonic, melodic, and textural frameworks, or to abandon them outright. On the other hand, communication—along with deep, active, and present listening—allows musicians to go on this journey together. Throughout Open The Gates—the third full-length from Irreversible Entanglements—improvisation and communication combine to produce compositions that are teeming with a fire and dynamism. From the warrior's fanfare of "Open The Gates" to the sacred incantations of "Water Meditation," Irreversible Entanglements play ensemble music that is as alive and imaginative as any being made today.
–John Morrison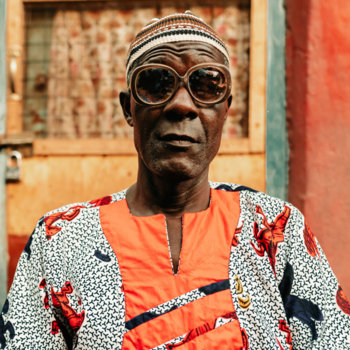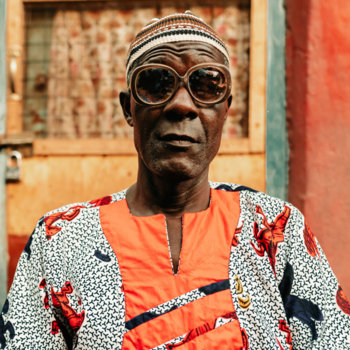 Merch for this release:
Vinyl LP, Compact Disc (CD)
We Famous, the latest album from The Kondi Band is a work born from a collaboration between Sierra Leonean thumb piano player and singer Sorie Kondi; Sierra Leonean-American DJ and producer Chief Boima; and UK-born producer Will LV. Weaving Kondi's richly textured voice and dextrous singing into cutting-edge electronic beats, the trio build a cross-continental dialogue in which the music of continental Africa meets Black American house and techno. From the soaring vocal and thunderous bass of "Shake Your Tumba" to the uplifting synths on "How Will It Be For Me In This World?" We Famous offers inspired—and inspiring—music.
–John Morrison
Read our review of We Famous.
Listen to an interview with The Kondi Band on Bandcamp Weekly.
Merch for this release:
Vinyl LP, Compact Disc (CD), Cassette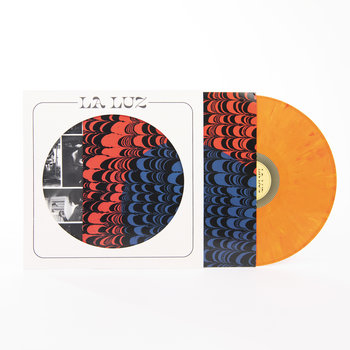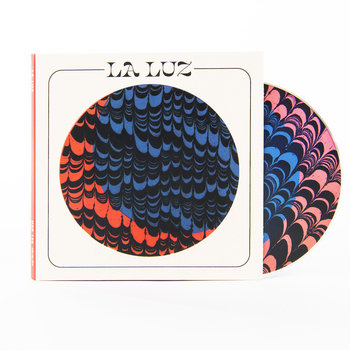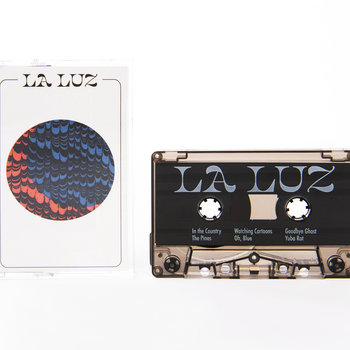 Generally speaking, La Luz has never wanted for impressive producers. Ty Segall produced 2015's Weirdo Shrine; Dan Auerbach helmed 2018's Floating Features. But for fourth LP La Luz, the trio made a less obvious (if no less impressive) choice by enlisting soul and hip-hop composer Adrian Younge. Younge stretched them out, slowed them down, and pushed them beyond the ba-ba-ooh-wops and surf gallop of previous records. In its place, a gorgeous new interpretation of La Luz's dusky psychedelia bubbled up—acid-jazz-hop beats mesh with a delicate sitar, hip-swinging grooves spring from featherlight hi-hat taps, chimes flutter over newly widened sonic vistas. With Younge's help and befitting of its self-titled status, La Luz is the band at their most self-possessed. It's nothing short of intoxicating.
–Elle Carroll
Read our interview with La Luz.
Rosie Lowe and Duval Timothy
Son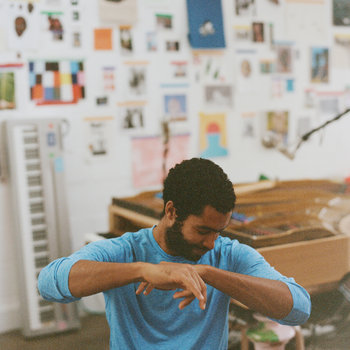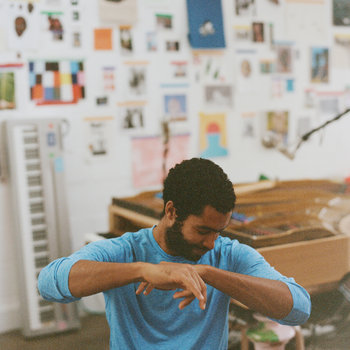 Merch for this release:
Vinyl LP,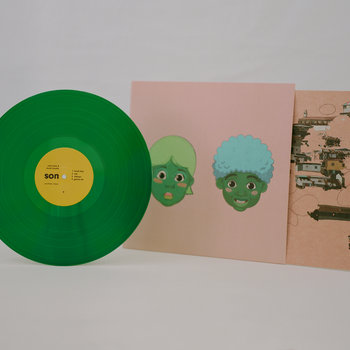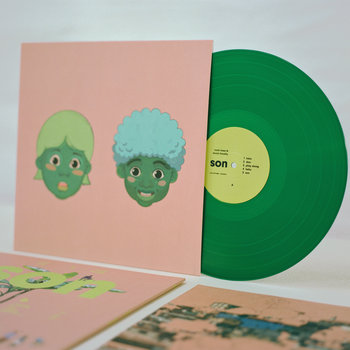 On Duval Timothy and Rosie Lowe's Son, the voice expresses a host of feelings, even without the use of words. Where Timothy's solo work sets his voice over fragmented field recordings and minimalist piano compositions, Lowe's defiant, lyrical singing is at the forefront of her potent R&B. On Son, the pair map Lowe's voice to the notes of a keyboard, creating an expansive harmonic range that results in moving arrangements. Landing halfway between Timothy's solo abstractions and Lowe's linear songwriting, the lyrics here are stripped back to repeated syllables and single words—"da," "dream," "son," "say"—ultimately becoming a tapestry of sound, held together by an impressionistic narrative of a mother and son. It is a record of both immense depth and subtle execution.
–Ammar Kalia
Listen to an interview with Rosie Lowe and Duval Timothy on Bandcamp Weekly.
Merch for this release:
Compact Disc (CD), Vinyl LP
As anyone who has seen him live knows, Mdou Moctar is a quintessential hot-shit guitarist and bandleader. Just listen to the title track from Afrique Victime, his first album for Matador, for an example of the uninhibited kinetic energy he's capable of whenever the spotlight points squarely center stage. But to focus on Moctar's virtuosity is to gloss over both the inherently collaborative nature of how Afrique Victime was recorded, and the unified wallop his band delivers when they are in front of an audience. Bassist Mikey Coltun told Bandcamp he and Moctar spent a great deal of time together editing the group's jams and distilling them into their final iterations, and the record's swirling groove comes chiefly from drummer Souleymane Ibrahim and rhythm guitarist Ahmoudou Madassane.
–Jonathan Williger
Read "Mdou Moctar & Mikey Coltun Pick Their Favorite Records on Bandcamp."
Moor Mother & billy woods
BRASS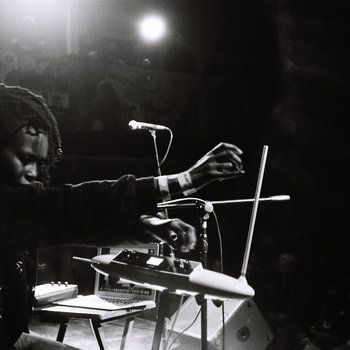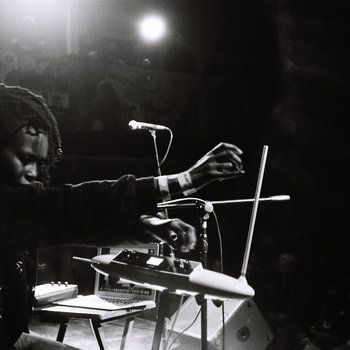 Merch for this release:
Vinyl LP, Cassette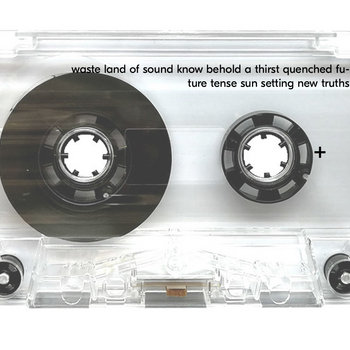 Separately, Camae Ayewa and billy woods have built up two of the most exhilarating and robust catalogs in contemporary music. Ayewa, as Moor Mother, has melded poetry, jazz, and noise for the better part of the last decade, while woods has consistently drawn around and outside the contours of rap's established rules of wordplay, whether he's working as a soloist (2019's fantastic Terror Management) or in a group (with ELUCID in Armand Hammer). BRASS is a summit between these two giants. On songs like "Furies" and "Rock Cried," woods and Ayewa explore a unique approach to imagery and non-linear narrative that places them within a rich tradition of Black poetic abstraction that includes Black beat poets like Bob Kaufman and Ted Jones; pioneering Afro-surrealist Henry Dumas; and hip-hop acts like Organized Konfusion and Antipop Consortium. Much of BRASS's appeal comes in hearing these two gifted writers playing with the joy of rhyming together; both possess a knack for stringing together images of pain, horror, and triumph in ways that seem to transcend the confines of space and time.
*This album was released too late in 2020 to make last year's list, hence its inclusion here.
–John Morrison
Read our interview with Moor Mother.
Read our interview with billy woods.
Merch for this release:
2 x Vinyl LP, Compact Disc (CD)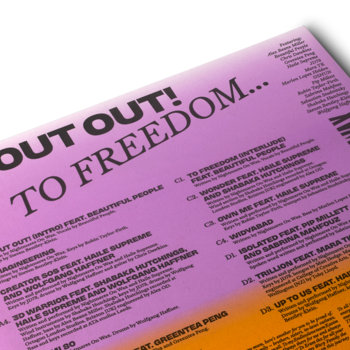 While the pandemic gave George Evelyn a break from his never-ending touring schedule, it was when he faced down a life-threatening health scare that Shout Out! To Freedom… really came together. With the daunting feeling that this could be his last Nightmares on Wax record, Evelyn reached out to a batch of artists he was excited about and set out to make the most collaborative music in his 30-year career. There's a familiar warm vibe to the first few notes of the instrumental "Imagineering," but on tracks like the dub-tinged "Wikid Satellites" featuring a sly, streetwise Greentea Peng, and the soulful "Own Me" with Marvin-like newcomer Haile Supreme, Evelyn's new lease on life (he now has a clean bill of health) and collaborating takes his fans on some welcome new expeditions.
–Andrew Jervis
Listen to an interview with Nightmares on Wax on Bandcamp Weekly.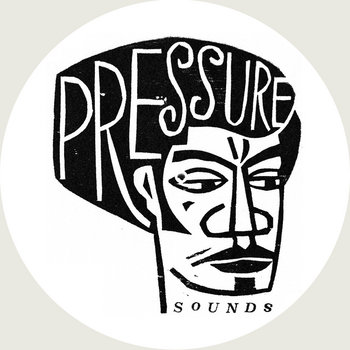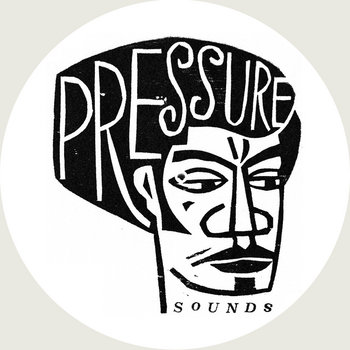 Merch for this release:
Compact Disc (CD), 2 x Vinyl LP
We lost a true legend with the passing of Jamaican dub godfather Lee "Scratch" Perry earlier this year, and Pressure Sounds has yet again unearthed a head-swimming amount of rare unreleased dub and reggae from this giant. Moreover, the set highlights just how collaborative and nurturing the scene surrounding the Black Ark actually was. Black Art celebrates all of the people who helped make this singular strange brew possible: a crack house band; a stable of some of the era's finest singers and toasters waiting for their chance at the mic; and the steady hand of Boris Gardiner as musical director, keeping order amid Perry's madcap chaos behind the boards.
–Andy Beta
Read "Lifetime Achievement: Lee 'Scratch' Perry's Eternal Reggae/Dub Discography."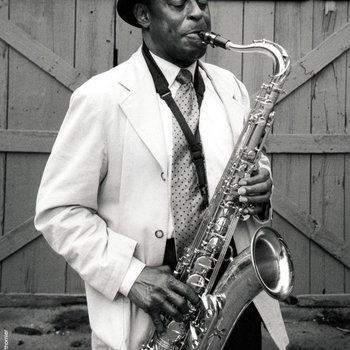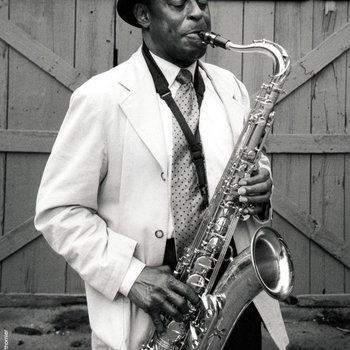 Merch for this release:
Compact Disc (CD)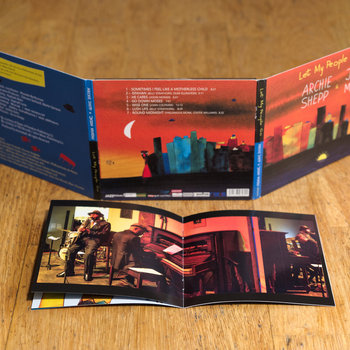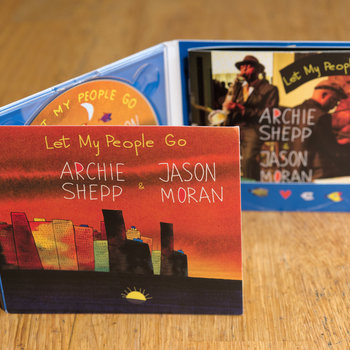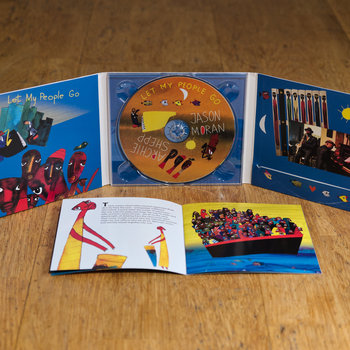 Throughout his legendary 60-year career, saxophonist Archie Shepp has collaborated with scores of pianists. But his recent partnership with Jason Moran is especially magical, evidenced by the pair's telekinetic conversation on Let My People Go, an album culled from two live shows. As they reimagine standards such as "Lush Life" and "Round Midnight," Shepp and Moran sound somber and reverential, retracing the steps of jazz history while simultaneously carving a new path. But even at its starkest, Let My People Go is urgently passionate. When Shepp sings the album's title over Moran's heavy chords in "Go Down Moses," the duo reach a level of poignancy that only their immense talents could access.
–Marc Masters
Read our guide to the music of Archie Shepp.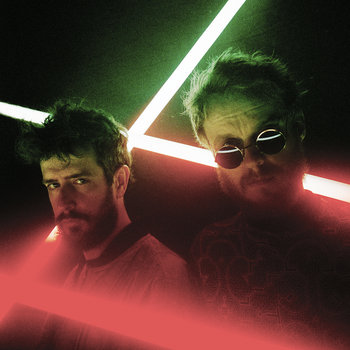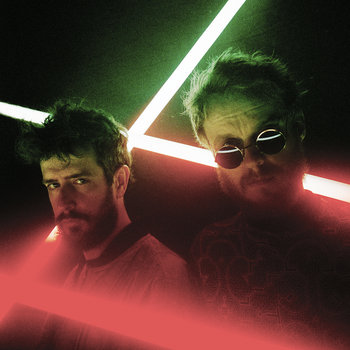 Merch for this release:
Compact Disc (CD), Vinyl LP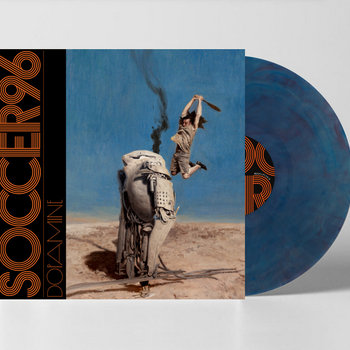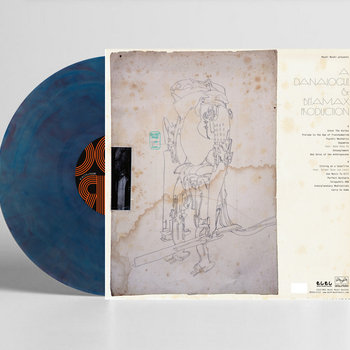 The lush jungle of interweaving brass, strings, keyboard, and percussion on Soccer96's Dopamine sound like the product of an epic jam session. But in fact, Danalogue (Dan Leavers) and Betamax (Maxwell Hallett) stayed true to their DIY roots during the making of this trippy neo-jazz masterpiece. They recorded their parts independently, in their respective home studios, then dropped the reel-to-reel tapes—old-school style—into one another's letterboxes. "[We were] overdubbing on what the other person had done and trying to keep the collaboration going throughout the year," Hallett explained on Bandcamp Weekly. Their richly layered, playful, and psychedelic grooves speak the language of Italo disco, French electro, trip-hop, and future funk.
–Cat Woods
Listen to an interview with Soccer96 on Bandcamp Weekly.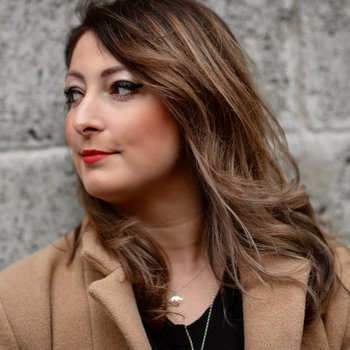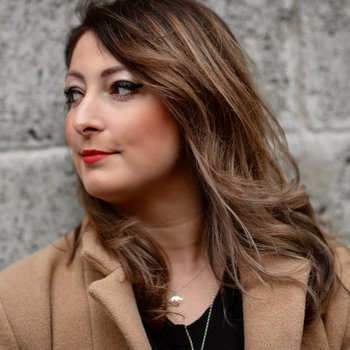 Merch for this release:
Vinyl LP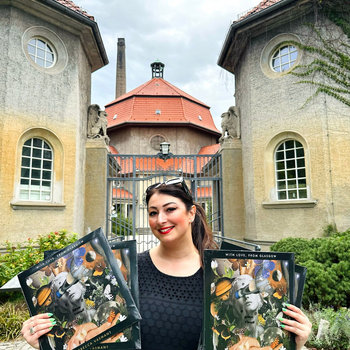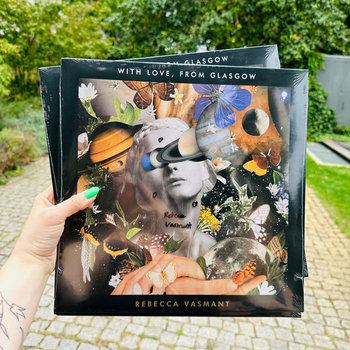 Rebecca Vasmant is plugged snugly into Glasgow's jazz scene, spinning plates as a presenter, producer, and DJ. Her debut LP has echoes of Brownswood's London-focused We Out Here, but Vasmant's creation is smoother, more emotive and, in truth, more "out there." It's big on collaboration, eager to showcase the breadth of talent in the city; its greatest moments come via locked down microjams, where anything goes, so long as it's woozy. "Timing's End" and "Jewels of Thought" are the only definite groovers; the remainder of the album features mellow, reflective textures, layered with sporadic flutters of voice, horns, and Rhodes. The floaty sound belies a profound emotional depth, though "Idealists" concludes this Glaswegian celebration with a utopian call-to-arms.
–Hugh Morris
Listen to an interview with Rebecca Vasmant on Bandcamp Weekly.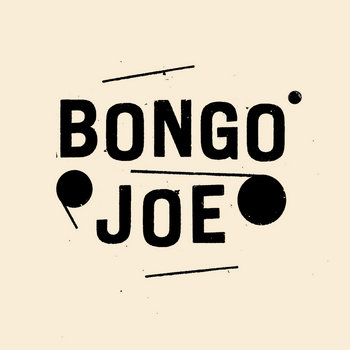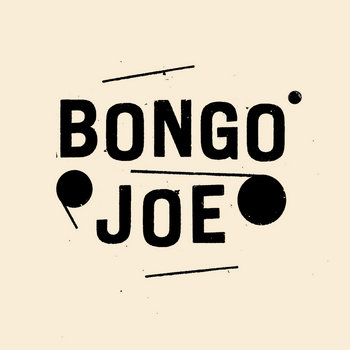 Merch for this release:
Vinyl LP, Compact Disc (CD)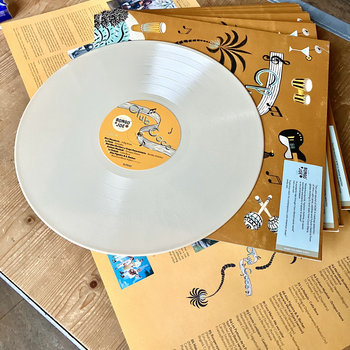 Curated by Amsterdam-based Mexican selector Coco María, the unchained cumbia, mambo, and ballenato concoctions of Club Coco erect a striking monument to Pan-Caribbean musical traditions that are constantly reimagined and reinvigorated by new generations of artists and musicians. On "Guayabo," La Perla bring incisive barbs about violence against women and the urgent need for land rights protections to a booming bullerengue instrumental built on barreling percussion and vocal harmonies. The rapturous drum and horn combo of Frente Cumbiero's "Cumbia del Asilo" pairs perfectly with the punk-ish glee of Romperayo's dub-meets-marimba jam "El Ritmo de Chico," spotlighting the Caribbean Sea as a medium of transcendent connection for the region's unique, resilient communities.
–Richard Villegas
Merch for this release:
Vinyl LP, Compact Disc (CD)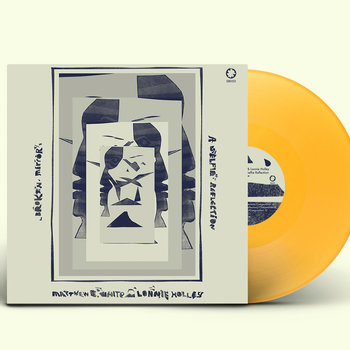 Broken Mirror: A Selfie Reflection is a collaboration between sculptor and vocalist Lonnie Holley; producer Matthew E. White; and an ensemble of dynamic multi-instrumentalists. Stylistically, the music here recalls everything from the shifty, hypnotic avant-funk of On The Corner-era Miles ("This Here Jungle Of Moderness/Composition 14") to Suicide's intense, synth-driven catharsis ("Broken Mirror [A Selfie Reflection]/Composition 9"). Throughout the album, Holley growls and croons through his half-sung/half-spoken vocal performances. His words spin out surreal and non-linear narratives and images of a contemporary humanity in deep crisis, making this a unique meditation on a bizarre and broken society.
–John Morrison
Listen to an interview with Matthew E. White and Lonnie Holley on Bandcamp Weekly.