BEST OF 2021
Best of 2021: The Year's Essential Releases
By Bandcamp Daily Staff · December 17, 2021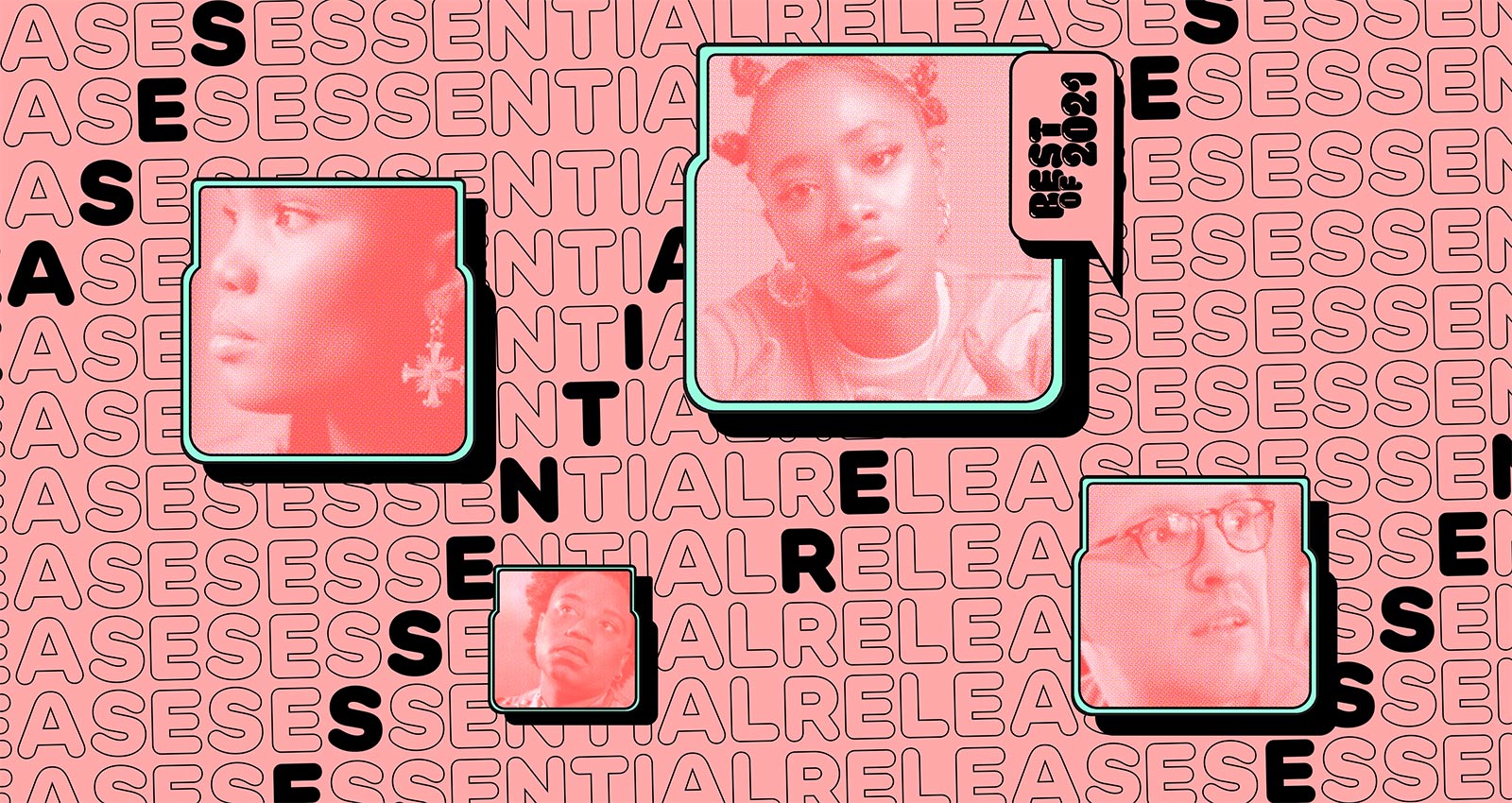 As the Bandcamp philosophy goes, we believe music is essential to humanity, and though these are the records we've deemed to be the year's 25 most essential—the ones we couldn't stop playing, that we returned to again and again for the meaning they imparted to another trip around the sun—it feels important to note that anyone who makes music is doing essential work for the world and all the people in it. We couldn't make it through without you and wouldn't want to. But we still liked these records the best this year. Enjoy!
–Mariana Timony
Beginning in 2020, Bandcamp Daily stopped ranking our year-end list. Read about why.
Read Best of 2021: Bodies in Motion
Read Best of 2021: Psychedelic Visions
Read Best of 2021: Working Together
Read Best of 2021: Future History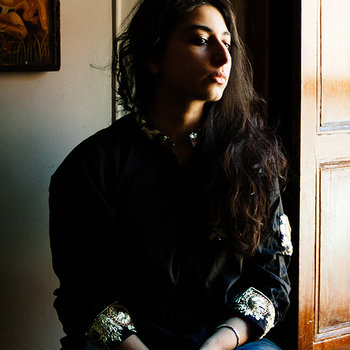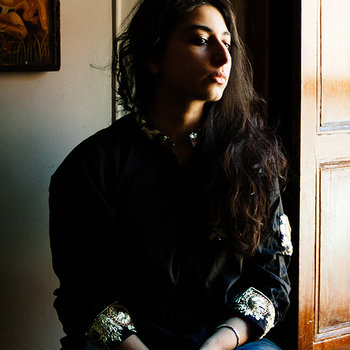 Merch for this release:
Vinyl LP,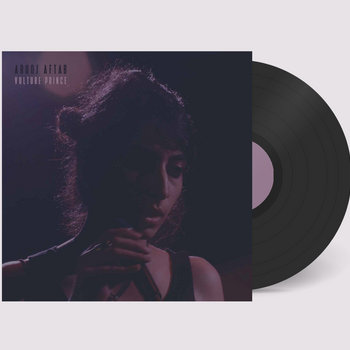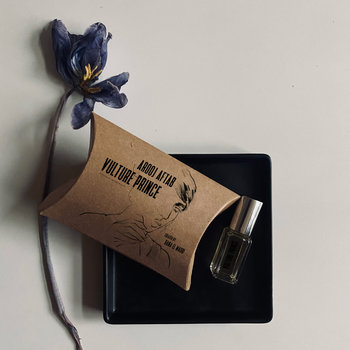 Belying its attention to detail, use of space, and largely hushed dynamic, the word that comes most easily when describing Brooklyn-based ​​Pakistani composer Arooj Aftab's remarkable Vulture Prince is "heavy." Suffused with both the recent loss of her younger brother and the centuries of ghazal tradition she's conversant with, even the tape delay echoes on the reggae-influenced "Last Night" seem to have attained saturnine heft. But Aftab's luminous voice, strengthened by her prodigious, Berklee-honed musicality, is impossible to weigh down, leaving us with a work that coruscates gently in the air, poised somewhere between grief and transcendence.
–Alex Heigl
Read our review of Vulture Prince.
Armand Hammer & The Alchemist
Haram
Merch for this release:
Compact Disc (CD), Cassette, 2 x Vinyl LP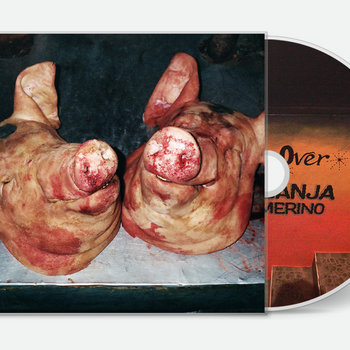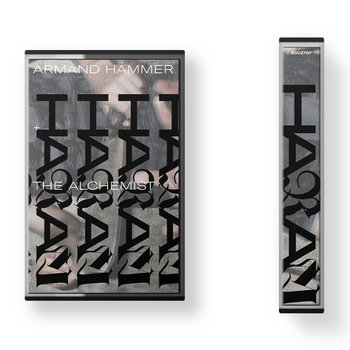 The moment I'm currently stuck on in Haram comes not from either billy woods or ELUCID, but from Paul Schrader's First Reformed (2017), which is sampled at the start of "Robert Moses": "Can God forgive us for what we've done to this world?" Nine months since the album's release, I'm starting to suspect that this sample is the record's theme. Haram is a collection of moral compasses gone berserk—hypocrisy, racism, moral relativism, the slipperiness that occurs when the ends are used to justify the means. Woods and ELUCID have been tracing this arc for a while now, starting with 2017's Rome, and Haram feels like a culmination. The production by The Alchemist swings from dank, subterranean soundscapes to bleary, blown-out soul, as woods and ELUCID go sightseeing in a country sunk deep into absurdism. "Said 'OK' to save face, but she never forgave/ It's only so many ways you can say grace/ In truth, she'd rather cry at your grave," Woods declares in the album's final moments, and the lines underscore all of the dualism that came before. Forgiveness is a feint, prayers go unanswered, the transcript reads like Cam'ron skits. Armand Hammer are our tour guides through the spiritual apocalypse.
–J. Edward Keyes
Read our review of Haram.
Read "The Alchemist, billy woods, & ELUCID Pick Their Favorite Records on Bandcamp."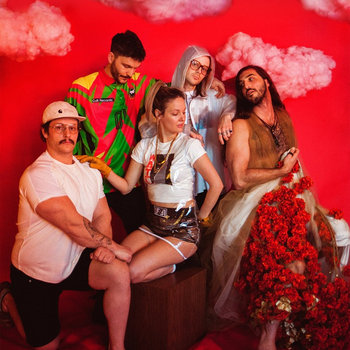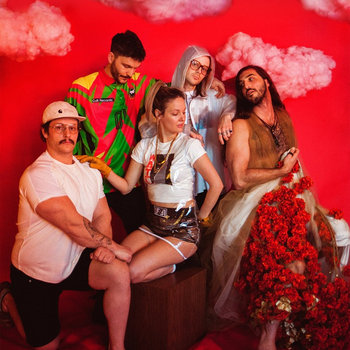 Arguably the most aptly named record of the year, Ultrapop is a scalding blast of white noise—a madcap experiment that takes every rock genre of the last 30 years and sets them on a collision course with one another, like funny cars on a stunt track. There's shoegaze smothering black metal on "An Iteration"; there's '00s NYC rock getting eviscerated by electro-punk on "Where Man Knows Want"; and for added good measure, let's fuse riot grrrl with grindcore, throw in some electrocuted synths, and call it "Big Shell." The sonic pileup in the music runs parallel to the culture-jammed shit-fest that is modern life, a world where everything is available 24/7, and all of it is competing for your attention. The lyrics arrive like coded messages the group smuggles in beneath the chaos: "Something dimly lights the way/ Violent faith in better days." That's Ultrapop in a nutshell: violent faith, clawing its desperate way toward the dying light.
–J. Edward Keyes
Read our interview with The Armed.
The most striking moments on I LIE HERE BURIED WITH MY RINGS AND DRESSES are driven by a tension between agility and exhaustion, energy and inertia. Ashanti Mutinta's words as Backxwash ride the current of her sludgy, spiky beats in the vein of the best rap, but there is an ever-present feeling that each track could be Mutinta's last—that the roaring instrumentals could eventually prove too powerful to control. At the same time, amidst the intensity, there is an open, sometimes even playful quality to the music, which luxuriates in the same darkness as the best death metal without making light of the very real personal, political, and spiritual struggles Mutinta viscerally details throughout the album. This simultaneously dialed-up and sober handling of heavy themes is not "imported" from industrial music or metal; rather, it is built into the very fundamentals of rap. This is what makes I LIE HERE BURIED special: it is an explosive extension of, rather than a "crossover" departure from, those fundamentals—an album that takes the formula and runs with it, twisting it into weird, wonderful, and raucous new shapes.
–Sunik Kim
Read our review of I LIE HERE BURIED WITH MY RINGS AND MY DRESSES.
Read our interview with Backxwash.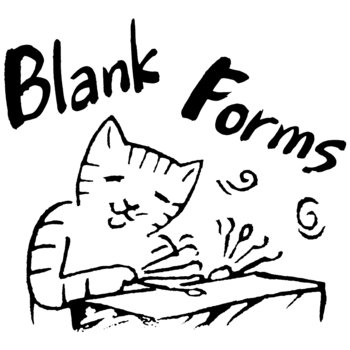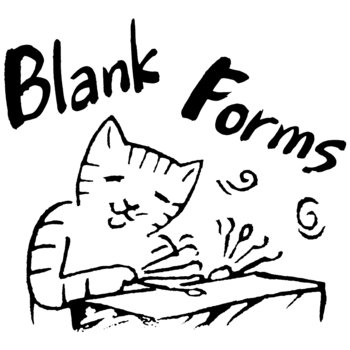 Merch for this release:
Vinyl LP, Compact Disc (CD)
This 1968 archival recording is a window into what had previously been something of a secret history: A period when Don Cherry stepped beyond free jazz and found a way to both control musical direction while leaving room for spontaneous delights by devising a style of improvisation that syncretized free playing and international music traditions. These tapes were made at a time when Cherry was living in Sweden with his partner Moki and leading workshops at the Worker's Educational Association, where he taught improvisation and non-Western musical techniques. Though not meant to be an album, the sessions were professionally recorded; the only concession to informality is the children's voices (maybe even young Neneh Cherry) singing and talking in the background. It's really a live concert from Cherry's international band, which included the Swedish saxophonist Bernt Rosengren, American bassist Kent Carter, and Turkish drummer Bülent Ateş. Cherry lays out wonderful, pithy phrases with a singing feeling, and the band dives in and moves along with him. Glorious.
–George Grella
Read our feature on The Summer House Sessions.
Merch for this release:
Compact Disc (CD), Vinyl LP, Cassette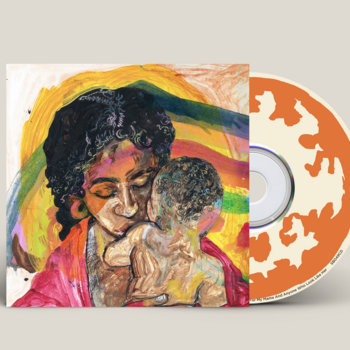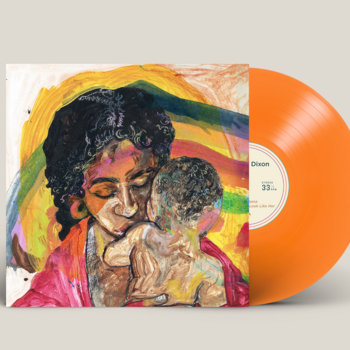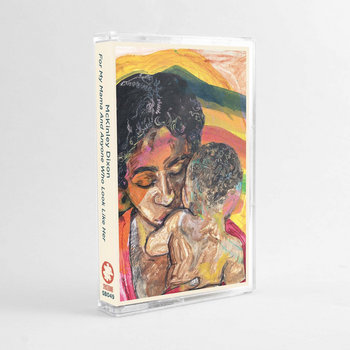 McKinley Dixon puts it all out there on For My Mama And Anyone Who Look Like Her: his doubt, anxiety, and trauma—but also his triumphs. Touching on a kaleidoscope of experiences and running through as many musical touchstones—high-energy jazz, spiritual gospel, straight-ahead bars, and more—each song contains a fragment of Black existence filtered through Dixon's own experience. Rather than comment on Blackness as a monolithic concept, he simply looks within and talks about what he's seen and felt, trusting those who share those feelings to commiserate with them in the way that helps most. "This album is for me," Dixon said on the day of the album's release, "but I hope you find something in it too."
–Shy Thompson
Read our review of For My Mama And Anyone Who Look Like Her.
Merch for this release:
Vinyl LP, Compact Disc (CD), Cassette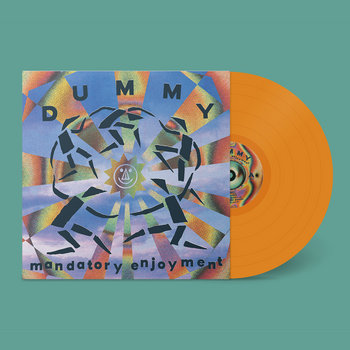 Rock music being an ouroboros might be a means to no end for some bands, but for Dummy, it's an opportunity to surface and synthesize more interesting bits of popular music that otherwise go overlooked by professional three-chord wonders who own only three records. Affixing their lengthy and diverse influences proudly on their sleeve—and literally listing some of them on the sleeve of this very record—on Mandatory Enjoyment, the L.A. five-piece revel in restless and rule-less punk creativity, zipping from sunshine-y indie pop to noisy drone to Tropicália to Japanese ambient to krautrock and shoegaze and basically every cool genre that ever existed, ever. While musical experimentation this deliriously heady can sometimes become an annoying exercise in hipper-than-thou footnoting, Mandatory Enjoyment is one of those rare rock records that pushes the form forward by looking back with reverence rather than for reference.
–Mariana Timony
Read "Dummy Picks Their Bandcamp Favorites."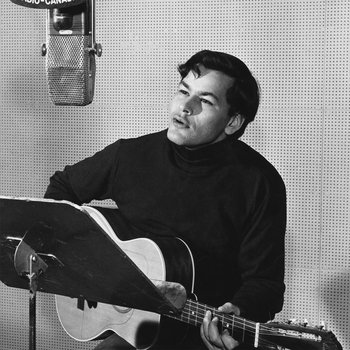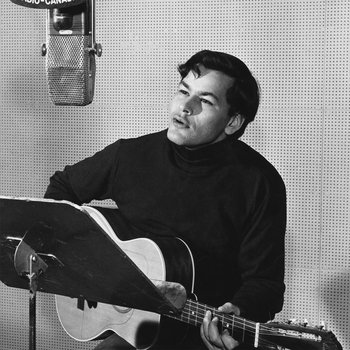 Singer and composer Willie Dunn is one of Canada's unsung heroes, writing trailblazing folk songs that speak to Indigenous resistance and honors his First Nation ancestry. On the compilation Creation Never Sleeps, stunning narrative ballads such as "The Ballad of Crowfoot" and the dream-like spoken poem "The Pacific" are paired with defiant protest songs. On his trademark track, "I Pity The Country," Dunn decries the dangers of fascism in verses that could give Bob Dylan a run for his money. Uptempo songs like "Crazy Horse" and "Louis Riel" pay homage to military and political leaders, highlighting Dunn's fingerpicking guitar style and incorporating sharp fiddle arrangements. Musically, Dunn is frequently compared to Leonard Cohen. However, unlike many politically involved troubadours of the day (Cohen included), Dunn was deeply committed to his activism. Cohen visited Cuba during Castro's revolution to essentially find himself a tourist, unlike Dunn, who was arrested multiple times in protests for indigenous rights. This unwavering dedication to the cause (kind of) stalled Dunn's musical career. Disenchanted with the music industry, Dunn only released four LPs between 1971 and 1984 before his untimely death in 2013. Fortunately, Creation Never Sleeps preserves his crucial legacy.
–Maria Barrios
Read our feature on Willie Dunn.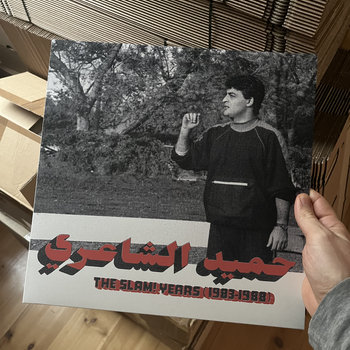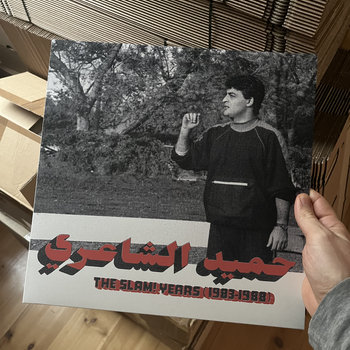 Merch for this release:
Vinyl LP, Compact Disc (CD)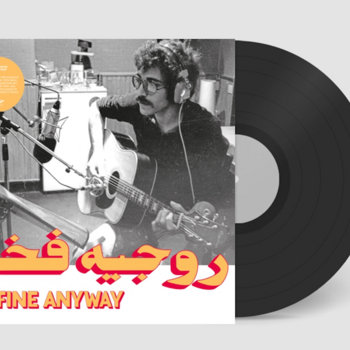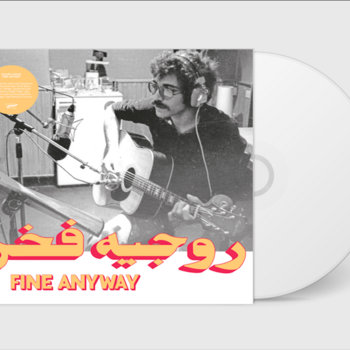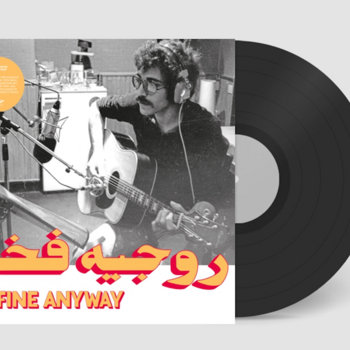 As Rogér Fakhr's Fine Anyway rambles amicably through dirt road balladry, a listener who knows nothing about its creator or creation could mistake it for another 1970s private press rarity like Jeff Cowell's Lucky Strikes and Liquid Gold. Then a short thumbnail of a song, "Keep Going," shatters the illusion, as Fakhr's lone sung Arabic verse on the record is overtaken by the sounds of sirens and gunfire. Learning that the record was cut partially in Beirut in 1977 amidst the Lebanese Civil War (as well as in Paris), Fakhr's deft hand with a sound worlds away from his own becomes all the more astonishing. Listening to the record's dusty melancholy again through that lens, Fine Anyway's title begins to strike you as less resigned than defiant.
–Alex Heigl
Read our review of Fine Anyway.
Fake Fruit
S/T
Merch for this release:
Cassette, Vinyl LP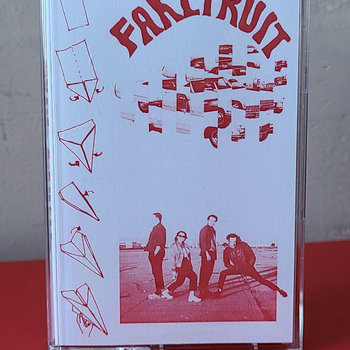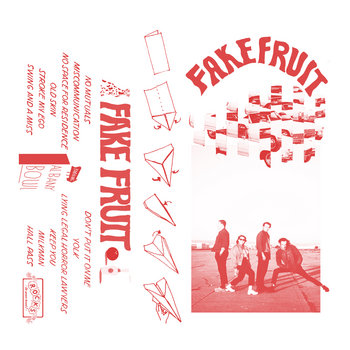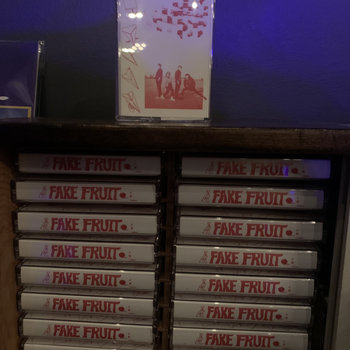 Dang, this is good. Bay Area post-punk group Fake Fruit burst out of the gate with a debut full-length so tart it makes you remember what you liked about post-punk in the first place, before it became flashy and try-hard. Hannah D'Amato isn't looking for answers or attempting to make some grand statement here—she's just trying to make it through the day without some douche commenting on her body, you know how it goes—and translates those relatable experiences into dynamic rock music that alternates between being sloppy and prickly, happy and sad, obtusely angry and full of frustration, simmering away below a blasé ambivalence that serves as armor against the bullshit of the world. If nothing else, Fake Fruit offers reassurance that it's very okay to hate everything sometimes; after all, it can result in music like this.
–Mariana Timony
Read our review of Fake Fruit.
Floating Points, Pharoah Sanders & The London Symphony Orchestra
Promises
Merch for this release:
Vinyl LP, Compact Disc (CD), Vinyl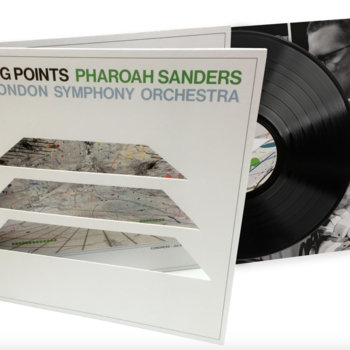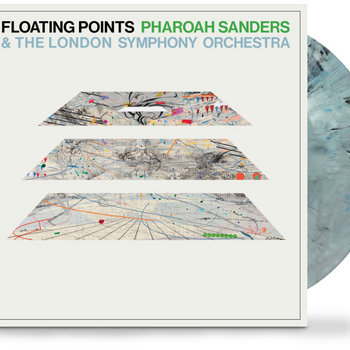 The meeting at which Sam Shepherd (aka Floating Points) first talked with Luaka Bop, his label, about recording with Pharoah Sanders must have been exciting. The idea of the producer/DJ who owns a unique cosmic corner of London clubland teaming up with a pillar of the Impulse! house that Coltrane built already had promise. When Shepherd suggested that they also enlist the help of The London Symphony Orchestra, it must have taken some bravery—read: money—to pull the trigger, and some considerable time and chops to put it all together. In hindsight, of course, the idea is genius, and the musical promises were realized. The resulting album is a milestone even for Sanders's phenomenal career. Built around the repeating motif of a few haunting notes (are they melancholic? reflective? hopeful? it's like the Mona Lisa!), the nine movements create one of the most emotionally-charged and commanding musical journeys of the year.
–Andrew Jervis
Read our review of Promises.
By The Time I Get to Phoenix marks the end point of Injury Reserve's sudden, devastating journey through the valley of death. Founding member Stepa J. Groggs passed away in June 2020, and the tormented chaos of grief leaches into every aspect of the LP—from Parker Corey's inhospitable beats on "Footwork in a Forest Fire," to Ritchie With A T's AutoTuned pleas on "Super That," and—perhaps most uncannily of all—Groggs's posthumous contributions. And yet, for all the darkness and despair, Injury Reserve emerge from By The Time I Get to Phoenix more unified than ever before: a testament to the transformative power of art in the wake of unspeakable tragedy, and the ascendent chemistry that will forever live on. 
–Zoe Camp
Read our review of By The Time I Get to Phoenix.
Listen to an interview with Injury Reserve on Bandcamp Weekly.
Merch for this release:
Vinyl LP, Compact Disc (CD)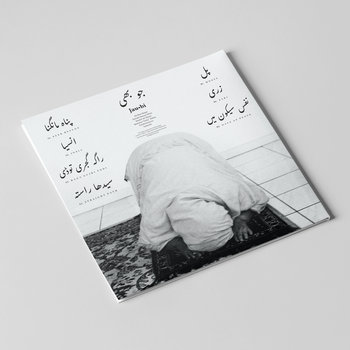 Since releasing "Dilla Taal" on 2016's debut The Deconstructed Ego, Pakistani instrumental quartet Jaubi have been paying homage to J. Dilla by reimagining the landscape of jazz through electronica and stringed arrangements. By using hip-hop and Hindustani classical elements, along with adding Latarnik of Polish jazz collective EABS and British multi-instrumentalist Tenderlonious into the mix, Jaubi interrogates the confines of healing on Nafs at Peace via meditative and transcendental collaboration. The instrumentals, formed by tabla percussion, drones, psychedelic guitars, and sarangis, thread together the group's South Asian roots, further underscoring their admiration for the reflective power of sampling. Nafs at Peace is as much a response to the foundation of Coltrane's jazz as it is a departure from the genre's conservatism—a tranquil declaration of joy and a stark document of genre rebellion.
–Matt Mitchell
Read our Shortlist interview with Jaubi.
Listen to an interview with Jaubi on Bandcamp Weekly.
Merch for this release:
Compact Disc (CD), Vinyl LP
Wary + Strange, the breakout album from Tennessee artist Amythyst Kiah, isn't just a great country album: it's a great country album that's not afraid to speak truth to power. If the arrangements are a faithful rendering of American roots tradition—Appalachian instruments, cyclical construction, warm vocals with a touch of timbre—her lyrics function in the exact opposite, deconstructing country tropes to expose deep-seated biases and uncomfortable truths. The Grammy-nominated "Black Myself" exhumes the racist skeletons in country music's closet, "Wild Turkey" develops country's thematic obsession with booze into a devastating reflection on suicide, and "Fancy Drones" decries the dehumanization of modern technology. By "Soapbox (Reprise)," she's tamed her demons, bared her soul, and shattered our preconceptions of roots music—not as a means of entertainment, but rather a defiant act of self-preservation. "You can keep your sophistry/ Save my brain from atrophy," Kiah sings, "I have my own hand that feeds/ I don't need what you think." As listeners, we're just lucky to bear witness.
–Zoe Camp
Read our Shortlist interview with Amythyst Kiah.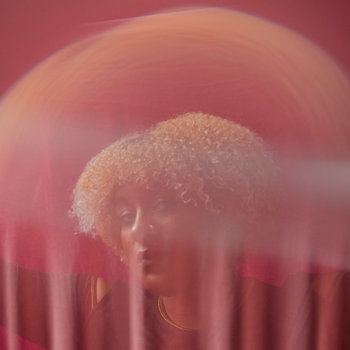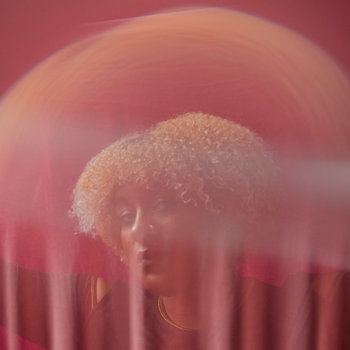 Merch for this release:
Vinyl LP, T-Shirt/Apparel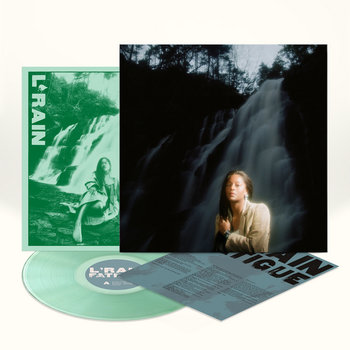 "Make a way out of no way," is the mantra that carries the devotional "Find It" on L'Rain's sophomore album. The song breaks toward the end to feature a rendition of Rev. Paul Jones's gospel classic "I Won't Complain" before ending in an ecstatic flurry of organ notes. The songs on Fatigue transverse the ecclesiastical and the experimental with a boundless mix of R&B, gospel, and pop that back songs about mental health and life's transitions. "Blame Me," where L'Rain repeats "You were wasting away, my God/ I'm making my way down south," seems both unsettling and grounding. The album ends with the haunting "Take Two," where L'Rain slowly sings, "I am not prepared for what is going to happen to me/ Lately I've been dreaming with eyes wide waiting for something/ I am not prepared for what is going." The end, like the beginning, speaks to life's interruptions.
–Diamond Sharp
Read our interview with L'Rain.
Listen to an interview with L'Rain on Bandcamp Weekly.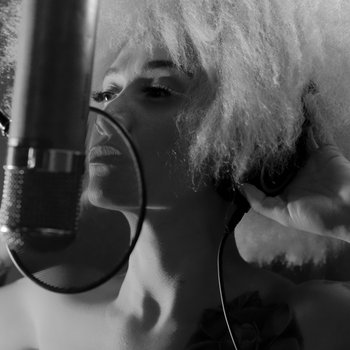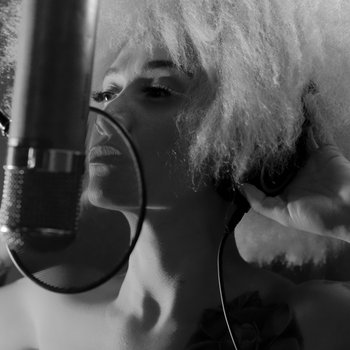 Merch for this release:
Vinyl LP
A couple of record deals gone astray have kept Marley Munroe a secret for far too long. That most of us hadn't heard the heart-stopping voice of the L.A.-based artist until recently is shocking. Now known as Lady Blackbird, she finally dropped a phenomenal full-length album of ballads tinged with jazz, folk, and a touch of what she calls "Black Acid Soul." With a carefully assembled band, including Miles Davis's pianist Deron Johnson and Trombone Shorty on trumpet, the album features a couple of original tracks that stand up nicely against some well-chosen covers originally performed by artists as varied as Nina Simone, James Gang, and Tim Hardin. You could be forgiven for thinking this was a one-off collectible cult classic from the early 1970s.
–Andrew Jervis
Listen to an interview with Lady Blackbird on Bandcamp Weekly.
Damon Locks & Black Monument Ensemble
NOW
Merch for this release:
Vinyl LP, Compact Disc (CD)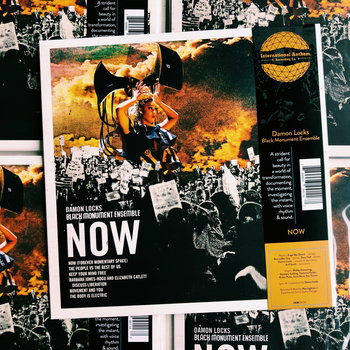 "Timely" may have become an overused adjective, but it's a perfect descriptor for Damon Locks's new album in collaboration with Black Monument Ensemble. Not only is Black liberation and its themes central to today's culture, but in the context of jazz—and specifically Chicago jazz—it beautifully complements Locks's vision. NOW features a supergroup of Chicago's very finest: Angel Bat Dawid, Ben LaMar Gay, Dana Hall, and Arif Smith—all powerhouses in their own right—coming together to lend the record an airtight precision and resonant playing, in-sync with Locks's sound collages. The raucous closer "The Body Is Electric" typifies NOW's electricity, the instrumentals moving with the gleeful chants and vibes. It's a celebration of jazz, of Chicago, and of Blackness.
–Eli Schoop
Read our review of NOW.
Merch for this release:
Vinyl LP, Compact Disc (CD), Cassette, T-Shirt/Apparel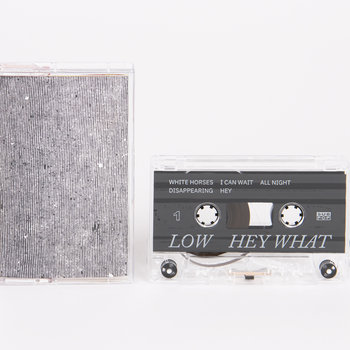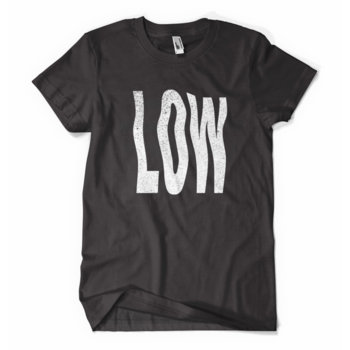 The Minnesota husband-and-wife duo of Alan Sparhawk and Mimi Parker, who have been performing as Low for the past nearly three decades, are no strangers to experimenting with and evolving their sound; it's a hallmark of their career. Yet the abrasive turn they took on 2018's Double Negative, contrasting their trademark lovely double harmonies with bursts of noise and harsh beats, felt especially revelatory. That sound is deepened and developed on Hey What, which is just as much of a stunner as its predecessor. As such, there may be few better poised to capture the grief and heft of everyday life and the isolation that's become all too common these last few years. Producer B.J. Burton pushes things hard into the red, but also knows when to keep it minimal; when the crush of static threatens to overwhelm the repeated chorus on gorgeous opener "White Horses," or the trembling distortion warps the golden hymnal of "Days Like These," giving way to a whisper-fog of melody, it's hard not to feel deeply moved listen after listen.
–Jes Skolnik
Read our guide to Low's discography.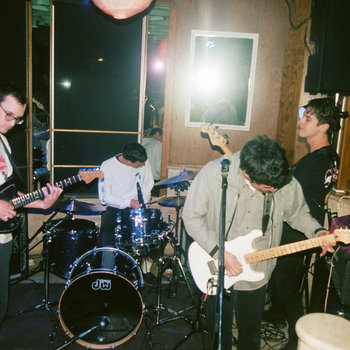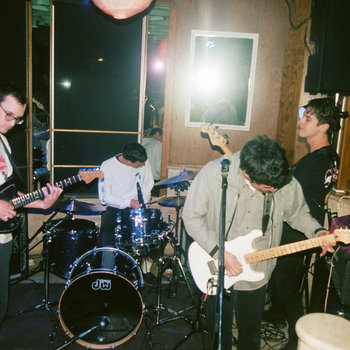 Merch for this release:
Cassette, Vinyl LP
Take everything that's annoying about '80s and '90s indie rock—its snobbishness and propensity towards self-importance, the navel-gazing intellectualism combined with an utter lack of a sense of humor about literally anything—and throw it out the window, because that's what Pardoner did on Came Down Different; a record that takes all the best bits of Polvo, Helium, Hüsker Dü, insert your personal favorite here—or just take your pick from closing track "Fuck You!" on which singer Max Freeland helpfully/ironically makes a list of such indie forebears—and turns it into music that's as iconic as it is icky. Any whiff of pretentiousness is null and void as Pardoner crash through songs that split the difference between melodic squall and alternative chug, shot through with the cutthroat attitude of a band with nothing to lose except their drink tickets. Came Down Different is great rock music exactly because it's about the joy of being in a band who, as they say themselves on epic anti-music biz anthem "Broadway," "sound better with nobody around."
–Mariana Timony
Read our review of Came Down Different.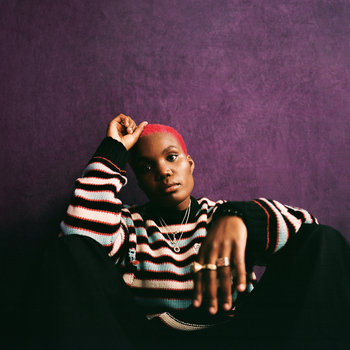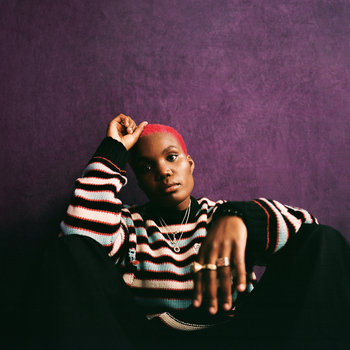 Merch for this release:
Vinyl LP, Compact Disc (CD), Cassette
Arlo Parks is an accomplished poet and was a fixture of London's youth poetry community as a teen. That literary sensibility is evident throughout her debut album, Collapsed In Sunbeams. Drawing the title from fellow London writer Zadie Smith's novel On Beauty, Collapsed In Sunbeams is a dreamy musical journey fleshed out by Parks's thoughtful worldbuilding. "Collapsed in sunbeams, stretched out open to beauty however brief or violent," she says on the title track—a spoken-word opener that is backed by soft guitar. The mood picks up on the dream pop "Too Good," where Parks sings, "Why do we make the simplest things so hard?" The album closes with the woozy and euphoric "Portra 400" with Parks "Making rainbows out of something painful/ Getting fried is how I'm dodging gravestones." "Portra 400" acts as the album's closing credits—and makes me want to rewind from the top every time.
–Diamond Sharp
Read our interview with Arlo Parks.
Listen to an interview with Arlo Parks on Bandcamp Weekly.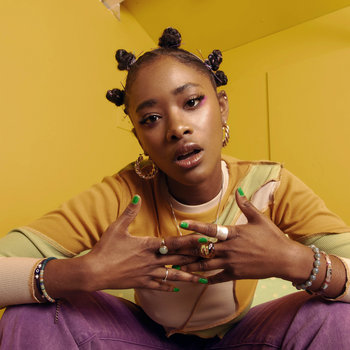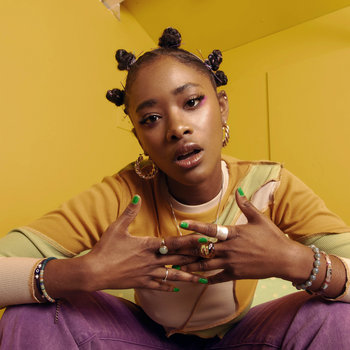 Merch for this release:
Vinyl LP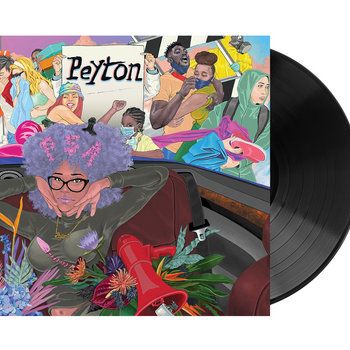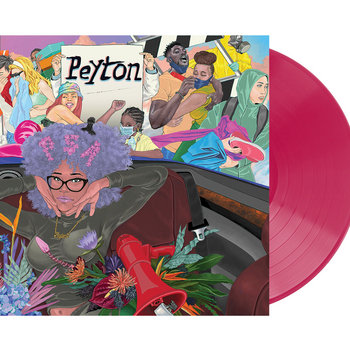 Peyton's PSA is a coming-of-age record chronicling the transition into young adulthood. "What did I say and what did I do to make you run, run away," she sings on the album's pensive opener "What Did I Do," which chronicles a failed friendship. On the groovy "Don't U Wanna Fly" she advises, "Try this and you'll feel the earth again/ And you'll know that your dreams will come true." The album closes with a version of "Pure Imagination" from Willy Wonka & the Chocolate Factory (1971)—a fitting end to a project about preparing for the future to come.
–Diamond Sharp
Merch for this release:
Vinyl LP, Compact Disc (CD)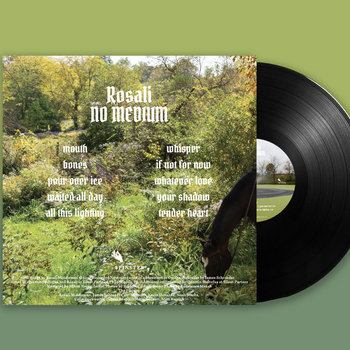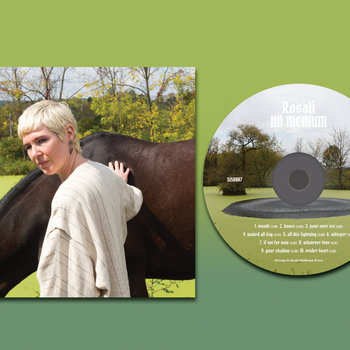 No Medium is a fitting title for a record so weighted in raw emotion it would be almost an unbearably intimate listen if the songs themselves weren't so big and powerful—a cross between Fairport Convention and Crazy Horse. There truly is no medium between what Rosali feels and what she sings so richly here, each song a study in self-examination over robust folk-rock arrangements as fiercely rendered as her sentiments. While such brutal introspection can sometimes become overwrought, there's a sense of peacefulness as Rosali sidesteps feelings of shame to fully embrace vulnerability on a record that feels more a natural part of the American singer-songwriter canon than any so-called "sad girl indie."
–Mariana Timony
Merch for this release:
Compact Disc (CD), Vinyl LP, T-Shirt/Apparel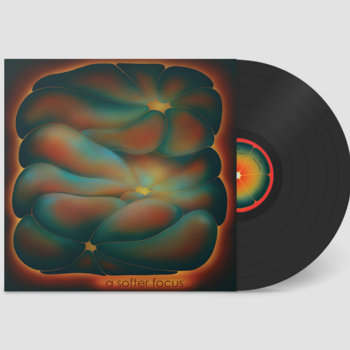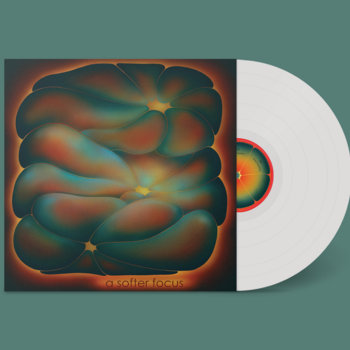 Like most of Claire Rousay's music, a softer focus utilizes the mundanity of recordings from her daily life, holding up a mirror to the listener so that they can compare notes; but, crucially, the delivery method is different this time. Rousay obfuscates the recordings with melody and AutoTuned vocals, subtly twisting the lens so that the image hitting your eye through the viewfinder is just a bit harder to identify. Framing the recordings this way gives them a new life; they feel like living creatures, elusive and on the move. If Rousay's goal is to present a human life as a highlight reel, it only makes sense to bare it all, including the moments that don't quite snap into clear focus.
–Shy Thompson
Read our interview with Claire Rousay.
Merch for this release:
Compact Disc (CD), Vinyl LP
Caribbean-Belgian multi-instrumentalist and composer Nala Sinephro's debut LP is an elegant work of ambient jazz, featuring some of the UK jazz scene's most valuable players (including Nubya Garcia and Shirley Tetteh). The meditative "spaces" she creates with modular synth, pedal harp, and field recordings are delicately constructed and often have a feather-lightness—which doesn't mean that they can't groove when they want to ("Space 4") or feel challenging ("Space 6"). It also doesn't mean that they don't have strength, or tensile action. There are some obvious, vaunted comparisons here (Alice Coltrane, Mary Lattimore, the Floating Points/Pharoah Sanders record, the imaginative worlds of Beverly Glenn-Copeland and Sun Ra); Sinephro, only in her early 20s, fits in ably right alongside these great talents, with work that sounds immediately beautiful to the ear but which is best experienced as deep listening.
–Jes Skolnik
Merch for this release:
2 x Vinyl LP, Compact Disc (CD)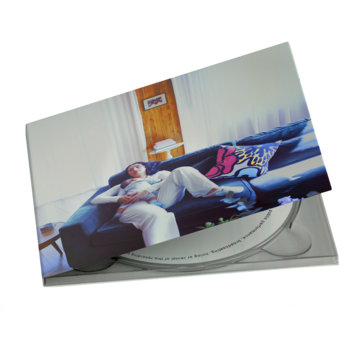 "Do you ever look at yourself and see the truth in your eyes?" asks singer Cleo Sol on her sophomore album, Mother, an album that also doubles as a meditation on love, redemption, and motherhood. Leaning into contemporary R&B, gospel, and soul, Mother continues the sound Sol delivered on her outstanding debut, Rose in the Dark. On that album, lush orchestration provided a rich foundation for her shining voice. Sol allows herself more space for experimentation on Mother, stretching her vocal and songwriting skills to include masterful breaks in mood and tempo, often providing two songs in one. These experiments, far from crowding the record, elevate it, taking the listener on a transformative journey. On Mother, Sol approaches all of her feelings with unbreakable clarity, flawlessly sculpting each performance and lifting us to heaven.
–Maria Barrios
Merch for this release:
2 x Vinyl LP, Cassette, Compact Disc (CD)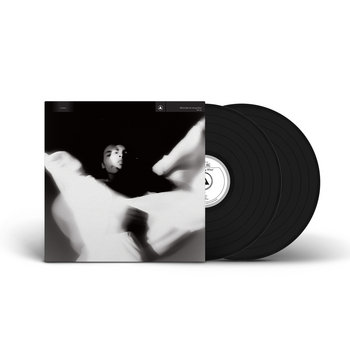 The acclaimed author Ursula K. Le Guin once defended fantasy as a key catalyst in humanity's moral development and spiritual nourishment, a temporary escape that produces disproportionately impactful consequences. "If you cannot or will not imagine the results of your actions," she told The Guardian in 2005, "there's no way you can act morally or responsibly." The Turning Wheel, Chrystia Cabra's third full-length as SPELLLING, is an experimental pop marvel founded on the same principle and is less a collection of songs than a tome of modern-day fables presented in two chapters—the bright, fanciful "Above," followed by the dark, gothic "Below." Cabral's angelic tone and expansive range, together with the backing band's impossibly theatrical arrangements (courtesy of over 31 collaborators), keeps the worldbuilding fresh and consistent throughout. This, in turn, strengthens Cabra's sobering take-aways on love ("Queen of Wands"), death ("Little Deer"), and the intersection thereof ("Emperor with an Egg"). Like every great storyteller, she knows how to command the imagination, but also stir the soul. The late Ms. Le Guin would be proud.
–Zoe Camp
Read our review of The Turning Wheel.