BEST OF 2021
Best of 2021: Future History
By Bandcamp Daily Staff · December 16, 2021
The songs on this list reach back to the past to inform the present. From Y2K-era R&B to '80s-era Pakistani synth-pop, these albums draw from the archives to create sounds that are decidedly modern. I'll avoid more history cliches going forward, but attention to the music of the past makes for rich, colorful, and compelling albums. This is the only history worth repeating.
–Diamond Sharp
Beginning in 2020, Bandcamp Daily stopped ranking our year-end list. Read about why.
Read Best of 2021: Bodies in Motion
Read Best of 2021: Psychedelic Visions
Read Best of 2021: Working Together
Read Best of 2021: The Year's Essential Releases
---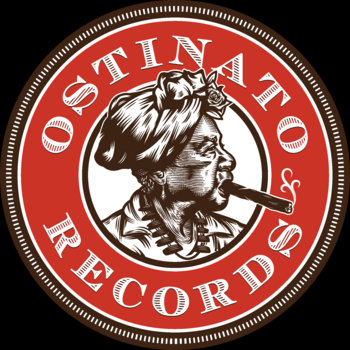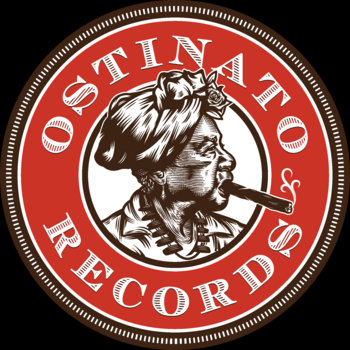 Merch for this release:
2 x Vinyl LP, Compact Disc (CD), T-Shirt/Apparel,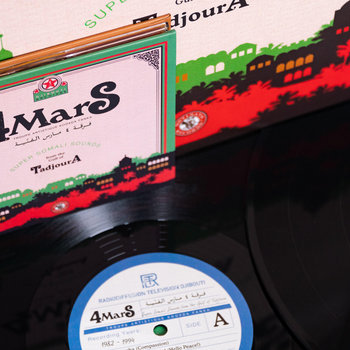 For centuries, Djibouti was at the center of the world, acting as an important commercial and cultural hub for tradesmen from all over Africa, Asia, and the Middle East. People went there to exchange goods, and with those people came ideas and traditions. 4 Mars, a 40-member supergroup whose work was recently reissued by Ostinato Records, is a reflection of this long history, weaving together local sounds—such as the reggae-like Somali dhaanto rhythm—and global influences, from Bollywood vocals to Harlem jazz and Turkish synths. By moving the spotlight to this corner of the world and revealing this lesser-known yet extremely culturally-rich tapestry, Ostinato Records is helping pave the path for a new, less Western-centric history. And we'll all be better for it.
–Megan Iacobini di Fazio
Read "A Photo Journey Across Africa With Ostinato Records."
Merch for this release:
Cassette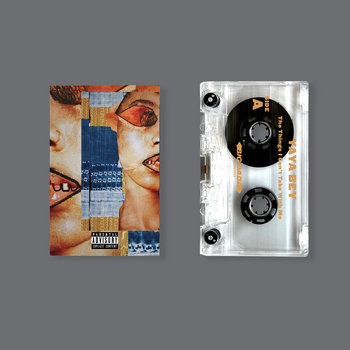 On The Things I Can't Take With Me, Yaya Bey taps into familiar elements of soul, jazz, and R&B with a fresh playfulness and resinous, warm production. Take "we'll skate soon," a sparse but rich song peppered by the Brooklyn-based artist's vocalized t-t-t-tahs, mimicking a cool hi-hat, humming as through blowing raspberries. Bey's subject matter is vast: she explores the influence of her father's relationship patterns in her own life, and searches for the audacity to keep moving forward, singing everything in a rich, honeyed voice. Written after Bey went through a difficult breakup, the EP looks to the past as a way to gain new perspective on what's coming next.
–Ann-Derrick Gaillot
Read our review of The Things I Can't Take With Me.
Listen to an interview with Yaya Bey on Bandcamp Weekly.
Merch for this release:
Vinyl LP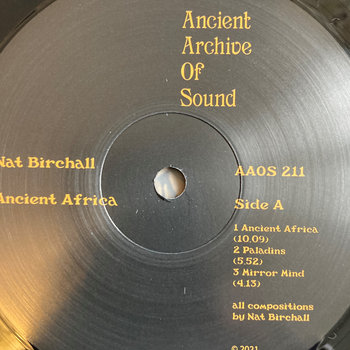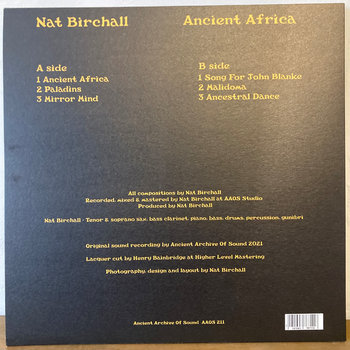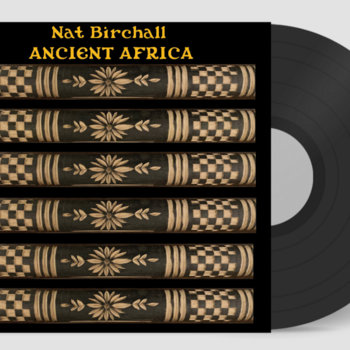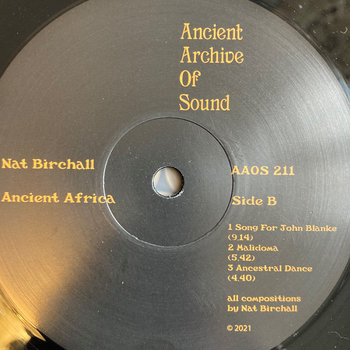 "This is the same thing that mystics practice in different forms, and it's when I play that I get closest to that enlightened kind of feeling," Nat Birchall told me for an interview for Straight No Chaser in 2018. "So it's tapping into a spiritual source." From the hills of Peak District on the outskirts of Manchester, England, Birchall has been pursuing his own spiritual path through jazz, following in the traditions of Alice and John Coltrane and his other biggest influence, Pharaoh Sanders. While records like Guiding Spirit, for Matthew Halsall's Gondwana Records, were very much collaborative affairs, lockdown saw Birchall retreat to his home studio. The result was two incredible LPs of deep meditative jazz for his own label, Ancient Archive of Sound. As he did on 2020's Mysticism of Sound, Birchall plays all of the instruments here himself, transcending his influences to create a uniquely solitary LP of healing music.
–Andy Thomas
Children of Zeus
Balance
Merch for this release:
Compact Disc (CD), 2 x Vinyl LP, Cassette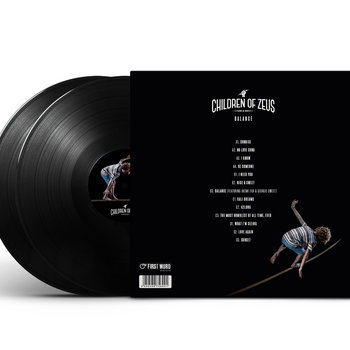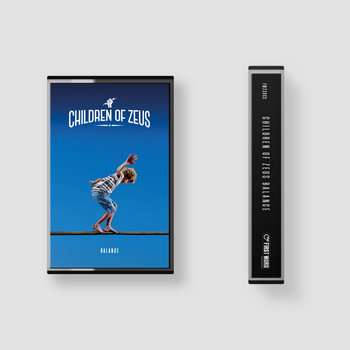 Close your eyes when the nimble groove of "I Know" from the second studio album by Manchester group Children of Zeus kicks in, and you can almost see the late '90s Philadelphia skyline. Whether intentionally or otherwise, the duo of Konny Kon and Tyler Daley have so effortlessly captured the spirit of the Soulquarians that you half expect Common to drop by for a guest verse. As delightful as that may have been, Children of Zeus don't need him: Balance is a triumph on its own terms—somehow both richer and deeper than 2018's excellent Travel Light. Kon and Daley have mastered the art of the sustained groove, and all of Balance hangs together not as a collection of songs, but more as a series of interconnected movements within a giant R&B suite, the bone-dry percussion and moody guitar figure on "Be Someone" bleeding seamlessly into the summer-y soul of "I Need You," which in turn gives way to the spacious jazz ballad "Nice & Sweet." The duo's deftness with arrangements—their ability to keep things just spare enough—contributes to the album's unified texture. And while it's easy to hear its roots in the past—not just in '90s Philly, but in feature-length soul epics like What's Goin' On—once you clock the reference points, you move right past them. With Balance, Children of Zeus don't just pay homage to their elders—they convincingly position themselves as heirs to that historic lineage.
–J. Edward Keyes
Read our review of Balance.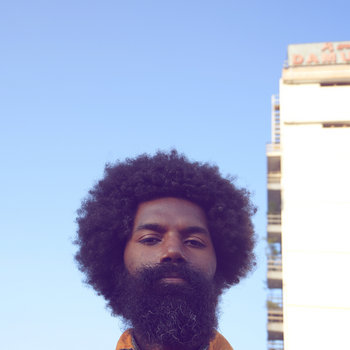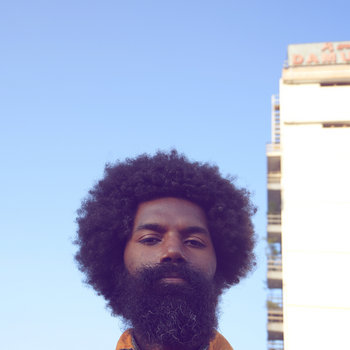 Merch for this release:
Vinyl LP, Compact Disc (CD)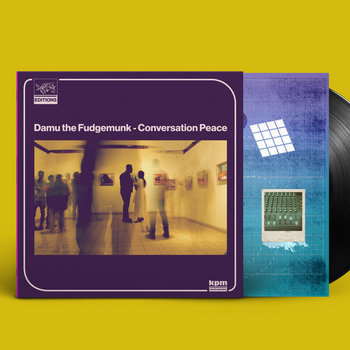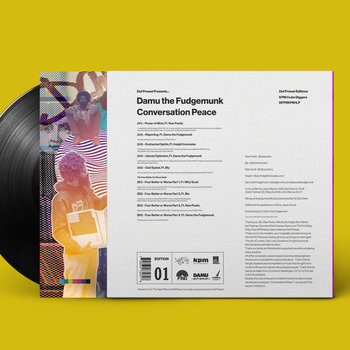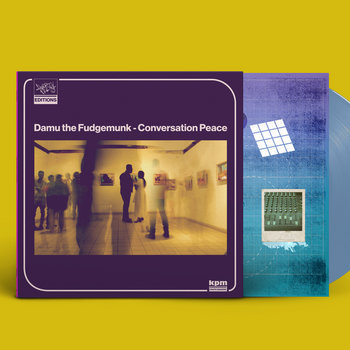 Washington, D.C. beatmaker Damu the Fudgemunk is known for his traditionalist approach to the craft, aiming to push the limits of IRL crate-digging and MPCs during an era in which the whole process can take place entirely in front of a laptop. Conversation Piece is the first installment in Def Pressé's KPM Crate Diggers series, which gives select producers an all-access pass to the archives of a storied library music label that has provided source material for countless beats. While it's not a major stylistic departure from Damu's usual jazzy, boom-bap sound, the chance to study KPM's extensive archives first hand has allowed him to layer his collages more intricately than ever. With the addition of guest vocalists like Blu and Nitty Scott, Conversation Peace is a manifestation of hip-hop's collaborative spirit, which can bridge generational and disciplinary divides across a single track.
–Jude Noel
Read our interview with Damu the Fudgemunk.
Merch for this release:
Vinyl LP, Compact Disc (CD)
On her sixth album, Second Line, New Orleans singer-songwriter DAWN hosts an electro-revival at the church of electronic dance music. Vintage dance-pop, disco, and '90s R&B are woven together throughout the record. On "Nostalgia," thick basslines and beats reminiscent of house music blend with synth patches that sound straight out of a Korg M1. "What does it mean to second line? It's a celebration, an opportunity for us to do us," sings Dawn through a vocoder; the invitation feels like it's being extended from a spaceship, down to a crowded dance floor. Tracks like "Boomerang" and "Bussifame" are so drenched in club culture they could be front and center in a Larry Levan mix. Dawn's musical interludes range from the grime-styled, Atlanta-influenced "FiveOhFour (A Lude)" to the hyper-rhythmic vocals of "Pilot (A Lude)," which evoke Missy Elliot's masterpiece "Get Ur Freak On." Bringing together a massive array of African diasporic music, Second Line is truly a testament to Dawn Richards's encyclopedic knowledge and impeccable artistry.
–Maria Barrios
Read our review of Second Line.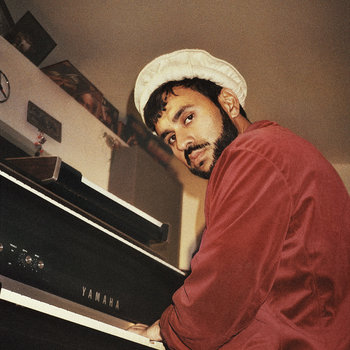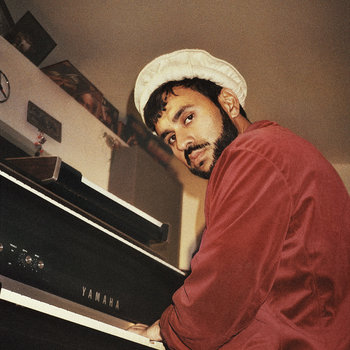 Merch for this release:
Vinyl LP
It's rare that a downtempo hip-hop album comes with a cohesive narrative; Kabul Fire Vol. 2 is the satisfying exception. Hip-hop has always been a cross-cultural genre, given its global influence, but when paired with Farhot's historiographical approach, it becomes a perfect medium through which to explore questions of identity, memory, and transnational recognition. Bringing together Afghani voices on songs like "Kalun" and "Azadi" with music from contemporary styles results in a riveting experience that, taken within the context of Farhot's deeply personal journey, renders the journey even more rewarding. Despite living in the West, on Kabul Fire Vol. 2, Farhot shows he is still deeply connected to his homeland and how it can exist intertwined in today's musical landscape.
–Eli Schoop
Read our interview with Farhot.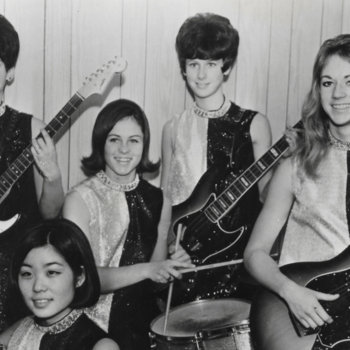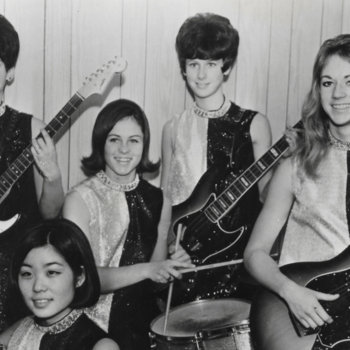 Merch for this release:
Vinyl LP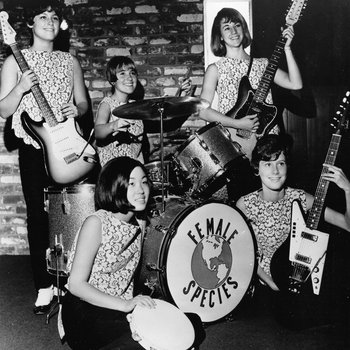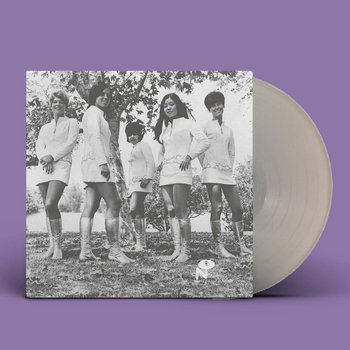 Vicki and Ronni Gossett were well on their way to being another one of music history's myriad never-were's, but this essential compilation from Numero Group rights that wrong through a collection of the sisters's previously unreleased recordings as Female Species. Starting with their beginnings as a Whittier, California all-girl teenage garage band in the mid-'60s and following the pair through some of the most fertile decades in American pop, Tale of My Lost Love offers an opportunity to hear the Gossetts's songwriting transform with the times; turning from organ-driven soft psychedelia to sparkly lounge in the late '60s and '70s and melting into sophisticated AM radio gold in the '80s, once they'd spent some time as professional songwriters in Nashville. A testament to their talent and persistence, Tale of My Lost Love is proof that life-long dedication to a dream is never a tale of loss.
–Mariana Timony
Read our review of Tale of My Lost Love.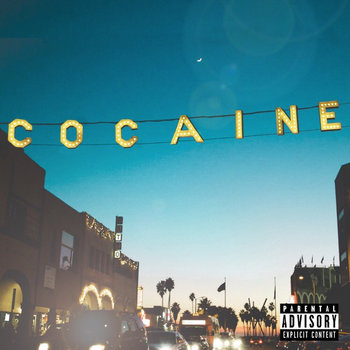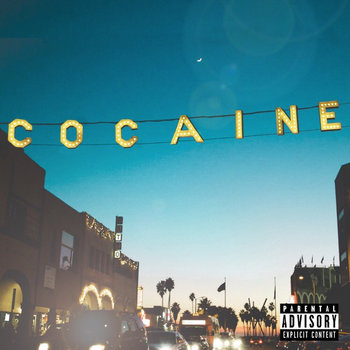 Merch for this release:
2 x Vinyl LP, Compact Disc (CD)
Hus Kingpin could have gone about his Portishead homage the easy way: slice up a bunch of bits from Dummy, drop some bars over top, and call it a day. But the Long Island-born rapper decided to set a higher bar, attempting to capture not the sound of the Bristol trip-hop group, but the feeling. Which meant poring through old records in search of samples that would mirror the group's spy-movie aesthetic. From the jump, it's clear that he got it right: "Who Made You Look" opens the album with a tense sweeping orchestra and icy piano line that backdrops Kingpin's sharp verbal attack. He maintains that mood throughout: "Belly" is stark and nocturnal, with Kingpin cruising between plaintive minor-key atmospherics and a creepy-crawling bassline. "Dark Mourning" kicks off with a clawing, reverb-laden guitar line that sounds like it was lifted from a James Bond soundtrack, and "Money, Sex, Drugs" is built on a strange giallo-like synth figure that gets eerier as the song goes on. Kingpin's delivery is irresistible: he fires off put-downs and come-ons with the same wiseacre demeanor, and his arid vocal tone is the perfect complement to the sumptuous and spooky strings and ominous vibraphones. Portishus may take inspiration from Beth Gibbons & Co., but the world it creates is all its own.
–J. Edward Keyes
Read our interview with Hus Kingpin.
Nermin Niazi and Feisal Mosleh
Disco Se Aagay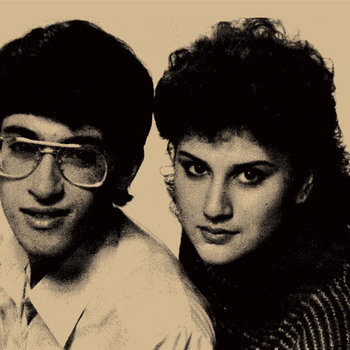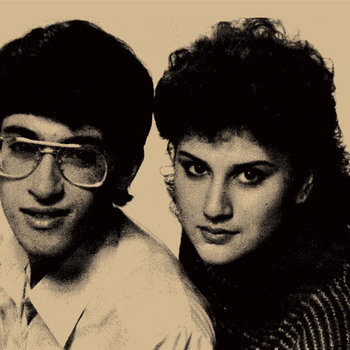 Merch for this release: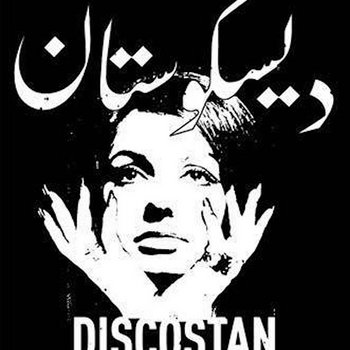 As far as Nermin Niazi was concerned, the album she and her brother Feisal Mosleh had made as teenagers in the mid-'80s was lost forever. But when, 30 years later, DJ and curator Arshia Fatima Haq came across an old copy, she was so enthralled by the interplay of Hindustani melodic scales, Urdu-language lyrics, and British synth pop she and her Discostan co-founder decided to give the record another chance to find an audience. Using techniques that were far ahead of their time, Disco Se Aagay draws on the siblings's Pakistani heritage, combining the sweet poetry of ghazals with the New Wave sounds they loved. It's a record born from a specific place and moment in history, but is one that transcends them both.
–Megan Iacobini di Fazio
Read our feature on Disco Se Aagay.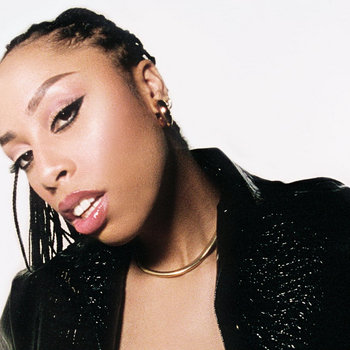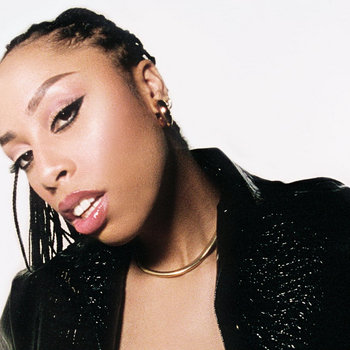 Merch for this release:
Compact Disc (CD), Vinyl LP, T-Shirt/Apparel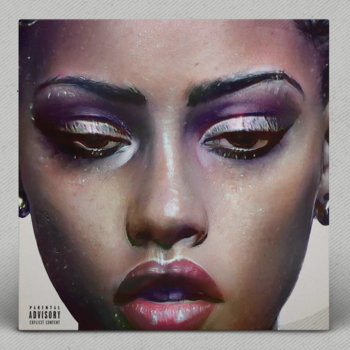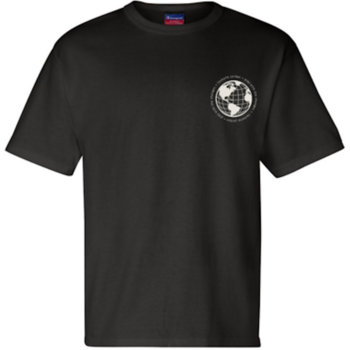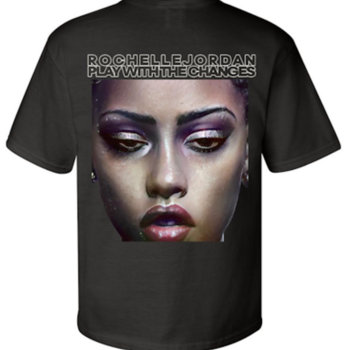 There's a lot about PLAY WITH THE CHANGES, by Los Angeles-based Rochelle Jordan, that evokes the feeling of listening to a hip older cousin's dance and R&B CDs from the '90s, '00s, and even '10s. It's the blood-pumping beats, from throwback EDM to more recent house and electronic R&B fare. It's Jordan's delicate-and-deadly-as-glass vocals, which draw frequent comparisons to fellow airy-sharp vocalists Aaliyah and Kelela. It's also the album's icy cool production, extending from uptempo tracks like "ALREADY" to the more solemn, ethereal "LAY." With all the energy and moodiness of a low-lit dance party, PLAY WITH THE CHANGES is an encouragingly smooth album for an uncertain, rocky year.
–Ann-Derrick Gaillot
Read our interview with Rochelle Jordan.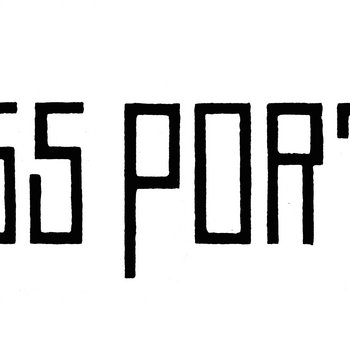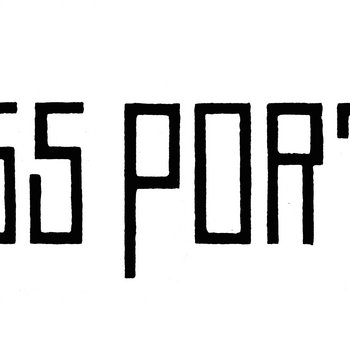 Merch for this release:
Vinyl LP, Compact Disc (CD), Cassette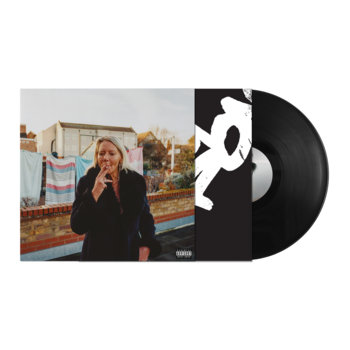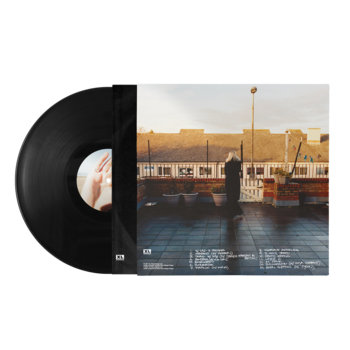 For the lucky few, family can be the way you learn about the most important music you've ever heard. For Peter O'Grady, aka Joy Orbison, family is how he conceptualizes his musical heritage, and everything he's gleaned over the course of his career. Still Slipping Vol. 1 is this ethos made audible, with every contemporary style of club music filtered through the producer's lens. From 2-step, to drum & bass, to dubstep, Joy Orbison's love of electronic music stays familial while grasping at a fundamental truth in the genre: the community is the point. There's a comfort in all of this—tracks built off of recognizable styles but rendered anew through a lens of deeper understanding.
–Eli Schoop
James Brandon Lewis / Red Lily Quintet
Jesup Wagon
Merch for this release:
Vinyl LP, Compact Disc (CD)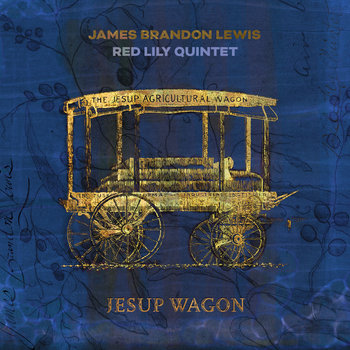 As the leader of his own ensembles, saxophonist James Brandon Lewis is one of the most exciting players in contemporary jazz. A furious soloist and imaginative explorer of ideas, Lewis excels in a variety of lineups and musical contexts. Working with the Red Lily Quintet (featuring William Parker on bass, Chad Taylor playing drums, Kirk Knuffke on cornet, and Chris Hoffman on cello) Lewis elevates his playing to soaring heights. Created as a tribute to botanist scientific polyglot George Washington Carver, the music the ensemble plays throughout Jesup Wagon transcends the imaginary boundaries that exist between labels like "free," "bop," and "post-bop." Pieces like "Lowlands Of Sorrow" are bursting with an energy that reminds us of the power of improvisation and collective musical communication.
–John Morrison
Read our interview with James Brandon Lewis.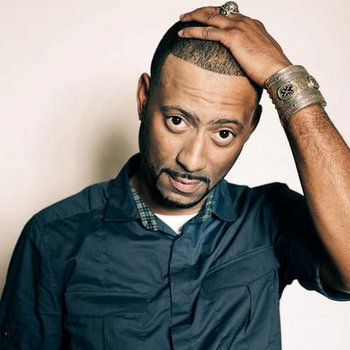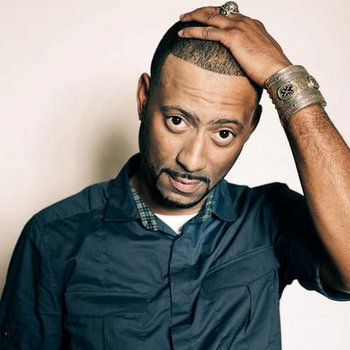 Merch for this release:
Compact Disc (CD), Vinyl LP
Madlib is on the Mount Rushmore of instrumental hip-hop. That's not really a bold take, just a simple statement of fact. Name a great underground artist, and he's worked with them. A style of beat; he can make it. Classic records? Shades of Blue, The Unseen, Madvillainy, Piñata, the list could go all day. Point is, it comes as no surprise that Sound Ancestors is another in a long line of rousing successes from the OG. With the help of Four Tet—who culled the final tracklisting from a gigantic stash of beats that had been lurking in Madlib's bottomless archives—the album is effortlessly eclectic and always compelling. Samples are perfectly utilized on "Road of the Lonely Ones," "Dirtknock," and "Two for 2 – For Dilla." As a tribute to Dilla, that last production feels pointedly poetic, making sure that even if he's not on this mortal plane, Madlib will continue Dilla's brilliance and further his legacy.
–Eli Schoop
Read our review of Sound Ancestors.
Read "A Guide to the Crate-Digging Depths of Madlib's 'Medicine Show' Series."
Merch for this release:
Vinyl LP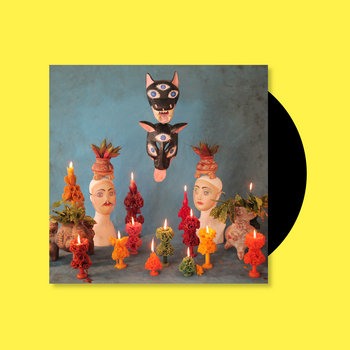 While Brandon Valdivia often dips into the same cache of sounds as contemporary ambient artists or regional dance movements like footwork and cumbia, his latest outing under the pseudonym Mas Aya subverts the utilitarian traits of these influences at every turn. Blending futuristic drum programming with acoustic folk instrumentation, MÁSCARAS creates a labyrinthine space that seeks to guide listeners away from easily discernible beats or melodic phrases. The sampled voices of Nicaraguan activists pass through the field of sound like spirits, not interrupting the flow of the music but dissolving into the piece itself. It's expressionistic, but not so abstract that it forgets to be beautiful. In the right setting, MÁSCARAS is a transportive, sometimes indescribable experience all its own.
–Jude Noel
Meridian Brothers / Conjunto Media Luna
Paz En La Tierra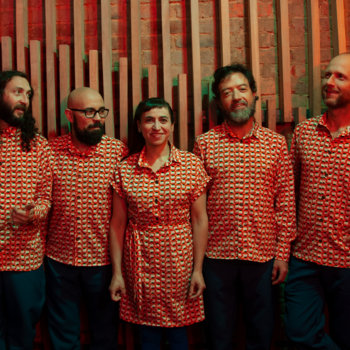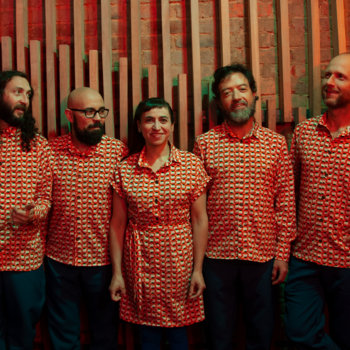 Merch for this release:
Vinyl LP, Compact Disc (CD)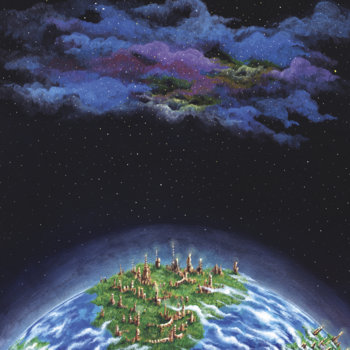 Colombian multi-instrumentalist Eblis Álvarez of Meridian Brothers joins forces with accordion player Iván Medellín of Conjunto Media Luna to deliver this hard-hitting cumbia record. Departing from the glitchy electronic tone of 2020's Cumbia Siglo XXI, Paz En La Tierra opts instead for an exploration of traditional folk genres like vallenato and música sabanera. Relying on Medellín's skillful accordion grooves, Álvarez sings his humorous takes on being a professional musician, space colonization, and world peace. Utilizing ancestral sounds, Álvarez and Medellín bring Caribbean music into the future.
–Maria Barrios
Read our review of Paz En La Tierra.
Listen to an interview with Meridian Brothers on Bandcamp Weekly.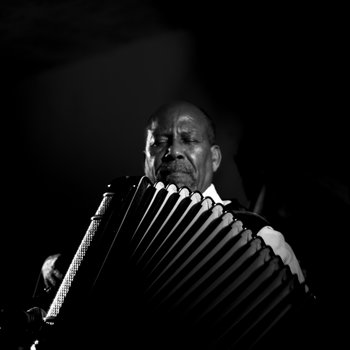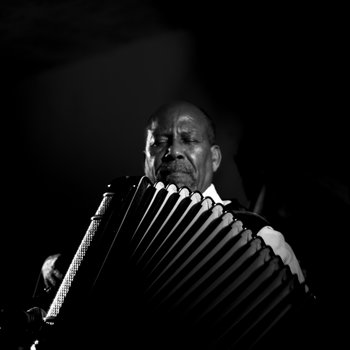 Merch for this release:
Vinyl LP, Compact Disc (CD), Cassette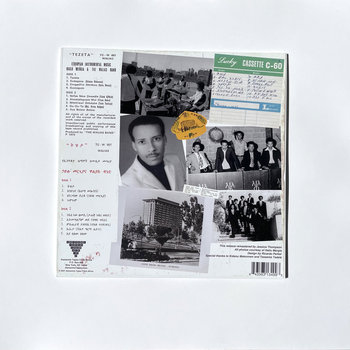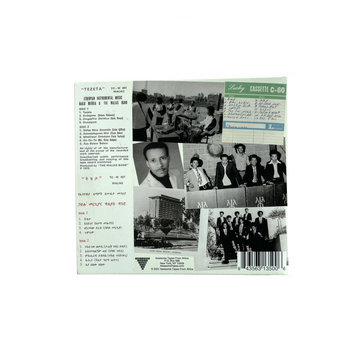 Hailu Mergia's story is one of profound resilience. As a member of the Walias Band, Mergia helped prove that instrumental albums could be commercially successful in the Ethiopian market. However, the Walias Band broke up after a tour in America, when some of its members opted to stay overseas rather than return home to Ethiopia under its dictatorship. Mergia became a cab driver in Washington, D.C., and it would be many decades until there was a renewed interest in his music. If you listen to Mergia's modern records, you may find it striking that someone in their 70s is able to play the organ the way he does: richly melodic and bright, bold yet dexterous—the lead voice on albums with no vocals. If you listen to the long-needed reissue of his debut cassette, Tezeta, it becomes clear that he has always played that way, gliding effortlessly over the subtle funk of the Walias Band.
–Marshall Gu
Read our interview with Hailu Mergia.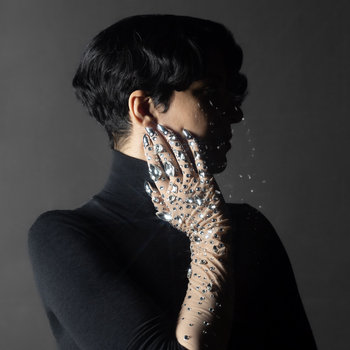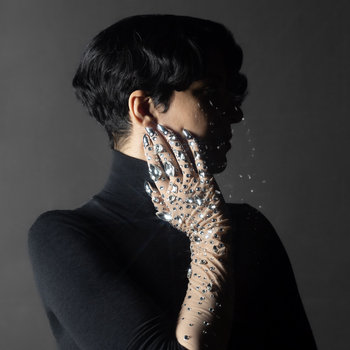 Merch for this release:
Vinyl LP, Compact Disc (CD), Poster/Print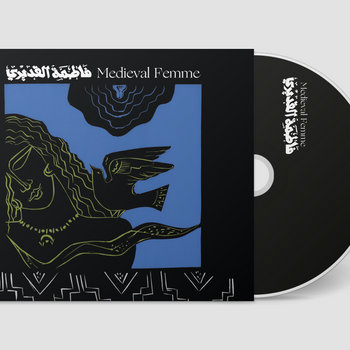 A gorgeous dreamscape of a record, Medieval Femme finds the L.A.-based Kuwaiti producer turning to poetry by Arab women of centuries past—and the instrumentation they were probably familiar with—to imagine a different kind of utopia. Soft and sparse compared to the heady, dense, club-focused work she's known for, though as imaginative as ever, each element here has a kind of melancholic luminosity. It's hard not to get goosebumps listening to, say, the languorous string-plucks on "Stolen Kiss of a Succubus," or the shivering manipulated vocals that open "Golden." Though love poetry isn't the only thing the women who inspired Fatima Al Qadiri were writing, the whole album feels infused with the erotic tension and longing of romance. It's a record to truly get lost in, and a delicate new dimension for an artist whose conceptual projects are always realized to the smallest detail.
–Jes Skolnik
Read our interview with Fatima Al Qadiri.
Sun Ra & His Arkestra
Lanquidity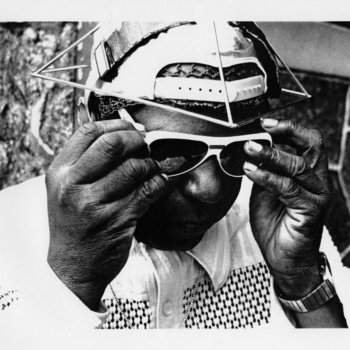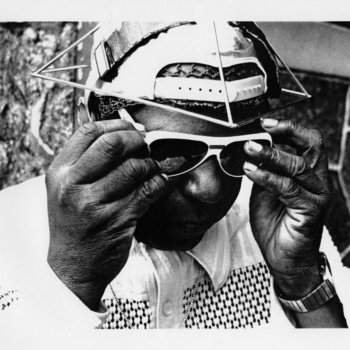 Merch for this release:
Vinyl Box Set, Vinyl LP, Compact Disc (CD)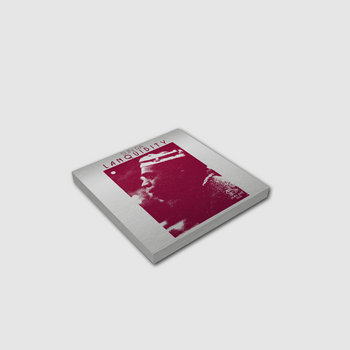 It's amazing to think that Sun Ra's eccentric cosmic jazz Arkestra ever performed on Saturday Night Live, but that's what happened on May 20th, 1978. After a short, kinetic performance, the band made their way to Bob Blank's studio where they worked on an album until 5am. Apparently, Blank wondered if the overnight recording gig was organized so that hotel bills could be avoided, and the nocturnal recording came together around a series of loosely improvised jams with just a few horn charts for the musicians to lean on. Despite its humble setup, this recording became the landmark Lanquidity—reissued this year in a luxe package by Strut. From the woozy head-nod of the title track to the brassy big band funk of "Where Pathways Meet," it's as if Sun Ra and crew set out to create a blueprint for generations of hip-hop producers to come.
–Andrew Jervis
Read our two guides to the many Sun Ra albums available on Bandcamp.
Merch for this release:
Vinyl LP, Compact Disc (CD)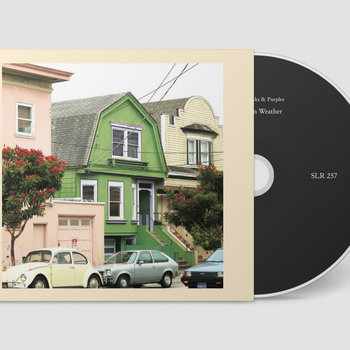 Whether or not kids these days are into The Clean is probably irrelevant to Glenn Donaldson, the longtime San Francisco songwriter active since before a '90s revival was technically possible. Like contemporary youth culture, however, Donaldson has circled back to that decade in recent years, churning out some of the most faithful lo-fi indie pop this side of Sarah Records as solo act Reds, Pinks, and Purples. Early Belle & Sebastian, The Wake, and Television Personalities are natural reference points on third album Uncommon Weather, where post-Johnny Marr jangle-scuzz and simple song structures elevate Donaldson's distinct c'est la vie lyrical style: "No spiritual journeys for me, I'll stay home/ Use your breakthroughs for something worthwhile for once." In other words, it's twee pop with teeth.
–Elle Carroll
Read our guide to Glenn Donaldson.
Kit Sebastian
Melodi
Merch for this release:
Vinyl LP, Compact Disc (CD), Cassette
Imagine uncovering a time capsule from the mid-'60s in your backyard that turns out to be full of recordings by French yé-yé girls; UK mod jazz players and psych-pop groups; Italian soundtrack composers; Turkish pop stars; and American lounge lizards, then planning a new album based on it and grabbing an espresso with Stereolab on the way to the studio. You'd still have only a starting point for understanding the second Kit Sebastian album by British multi-instrumentalist Kit Martin and Istanbul-born singer Merve Erdem. Fortunately, no matter how many strands of the past they syncretize, the duo still serves up a smooth, utterly accessible sound that somehow remains relevant to the present moment.
–Jim Allen
Listen to an interview with Kit Sebastian on Bandcamp Weekly.
Merch for this release:
Vinyl LP, Compact Disc (CD)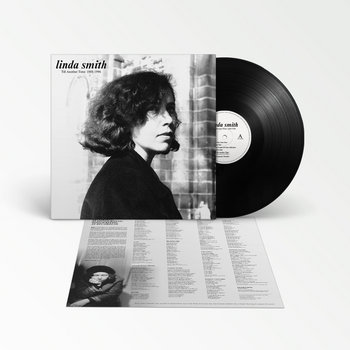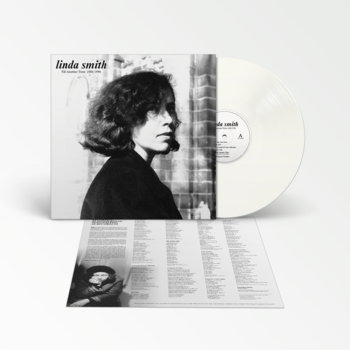 For decades, Linda Smith's home-recorded songbook was purely the province of underground word-of-mouth, dispersed mostly through small-run cassettes in the 1980s and '90s. But this year, her bedroom pop miniatures were collated in a high-profile release from Captured Tracks. Till Another Time cherrypicks from the Baltimore native's output between 1988 and 1996, proving the quiet staying power of daydreamy guitar and keyboard ballads delivered over humble tambourine and drum machine. Whether confessing a defeated crying jag ("All I Did") or requesting mere scraps of someone's notice ("A Crumb of Your Affection"), Smith represents a fragile voice from the fringes. This new wave of attention has inspired her to start releasing music again after a 20-year gap, beginning with some characteristically cozy instrumental vignettes.
–Doug Wallen
Read our interview with Linda Smith.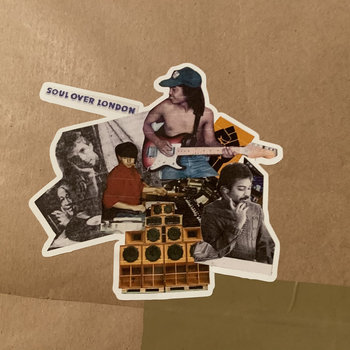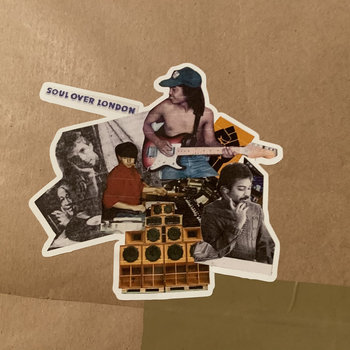 Merch for this release:
Compact Disc (CD), Vinyl LP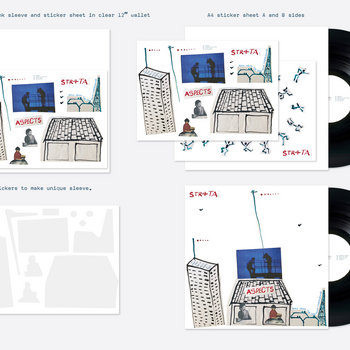 Listening to STR4TA's Aspects is like driving a Tesla—or some other future-vehicle with a less overtly shitty creator—that's been built from the scraps of old Detroit muscle cars. The London-based band has an expert handle on apparently every nook and cranny of funk, jazz, and groove from the last half-century. The title Aspects is a clever pun on its nine tracks, which dish up everything from Return to Forever-esque Latin fusion (on "Vision 9," complete with "bah-bah-dah-boh-wayyyy" scat vocals) to the analog-synth-gleam of "After the Rain." Daft Punk might have left a mighty large hole with their exit this year, but STR4TA are poised to inherit those retro-futurists's dance floor crown.
–Alex Heigl
Listen to an interview with STR4TA on Bandcamp Weekly.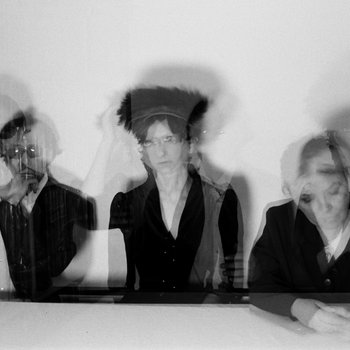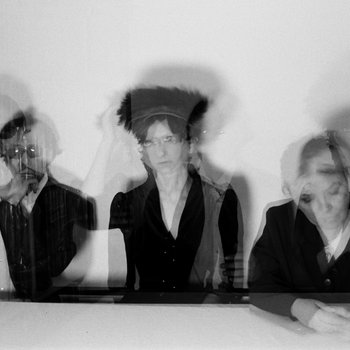 Merch for this release:
Vinyl LP, Compact Disc (CD)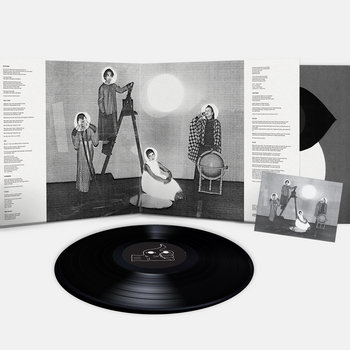 A full moon is regarded as either a romantic sight or a spooky omen, depending on who's looking at it. English collective Vanishing Twin's latest LP, named after a Japanese phrase that translates to "Big Moonlight," embodies each of the lunar phase's connotations at once, specializing in hospitable space-age exotica with a dissonant edge. The influence of Stereolab's mid-century modernist pop is unmistakable, but the band's madcap spin on their source material surpasses the easy comparison. Ookii Gekkou's most memorable moments take place in the space between Cathy Lucas's dreamy, poetic verses, when the band takes lengthy detours into genre-bending jazz experimentation. "In Cucina," an entirely instrumental tune that threads woodwind improvisation through dense Latin rhythms, is the record's surprise highlight, flexing Vanishing Twin's impressive chops and exploratory impulses without straying too far from their retrofuturist sensibility. It feels like plunging into an aural conversation pit, submerged in a pool of tangerine pillows.
–Jude Noel
Read our review of Ooki Gekkou.
Listen to an interview with Vanishing Twin on Bandcamp Weekly.
Merch for this release:
Compact Disc (CD), , Vinyl LP
The late Stuart Hall described diasporic identity as something historically constructed, imagined in negotiation with the complex interactions between culture, politics, and migration. Li Yilei's 之 / OF is a delicate contemporary contribution to that process. They tease out new musical forms by sampling Chinese instruments and signifiers: a xun here, a guqin there, swathed in sweeping cicada song. The London-based Li has created an ambient album that traces a connection between themself and their homeland, complicated by the politics of migration during the COVID-19 pandemic. The story of 之 / OF is, in words Hall used to describe jungle music, "the story of the production of culture, of new and thoroughly modern diaspora musics—of course, drawing on the materials and forms of many fragmented musical traditions."
–James Gui
Read our review of 之 / OF.