BEST OF 2021
Best of 2021: Psychedelic Visions
By Bandcamp Daily Staff · December 14, 2021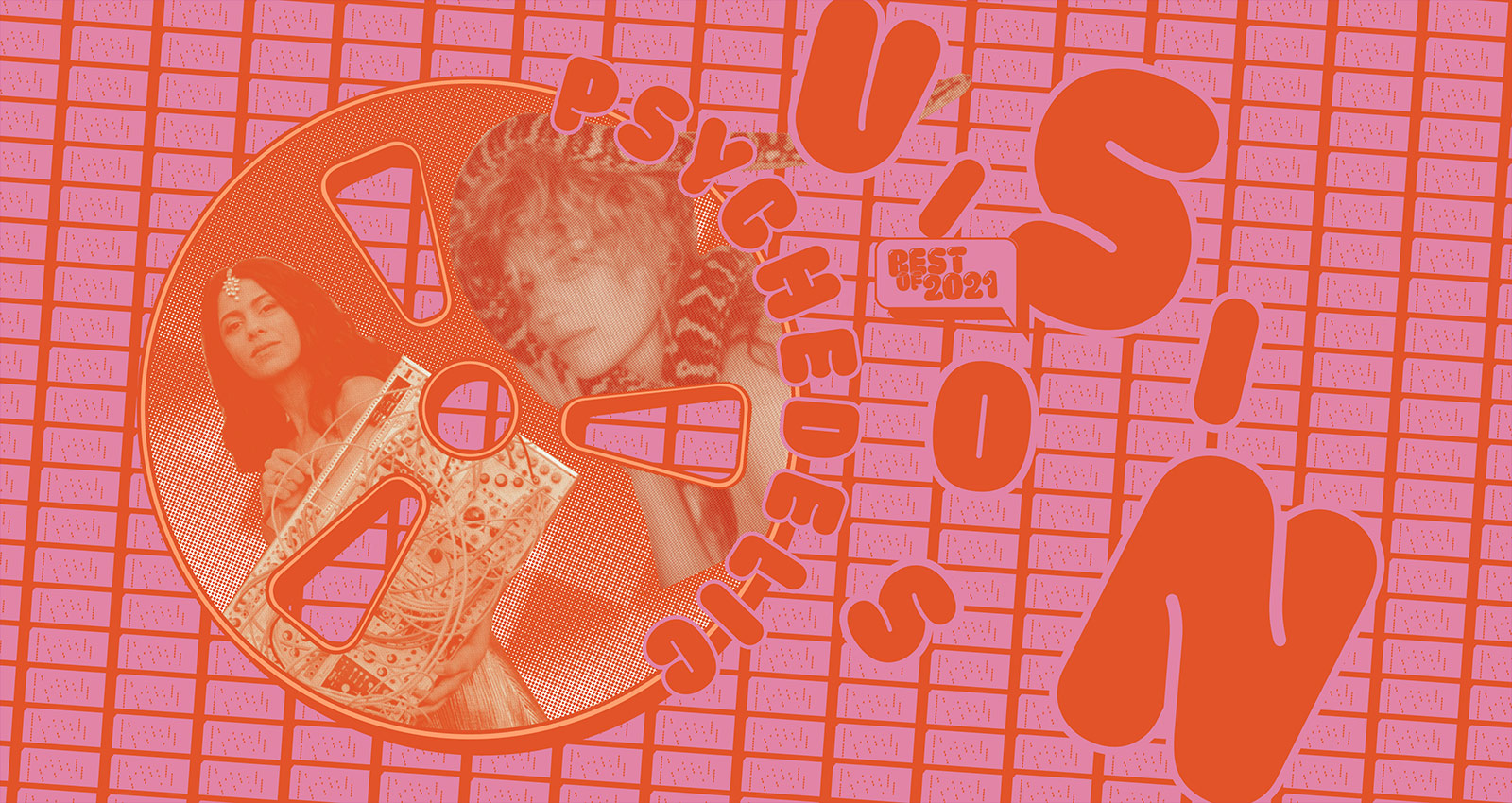 Strange times call for even stranger music. To that end, 2021 was a banner for psychedelia—and we don't just mean flower power. From the kaleidoscopic heaviness of Fire-Toolz and Mare Cognitum, to the otherworldly pop-R&B of the Narcotix and anaiis, to the time-warping beats of The Lasso, there's been no shortage of diverse, mind-melting music over the past 12 months. Let's venture down the rabbit hole.
—Zoe Camp
Beginning in 2020, Bandcamp Daily stopped ranking our year-end list. Read about why.
Read Best of 2021: Bodies in Motion
Read Best of 2021: Working Together
Read Best of 2021: Future History
Read Best of 2021: The Year's Essential Releases

---
Merch for this release:
Vinyl LP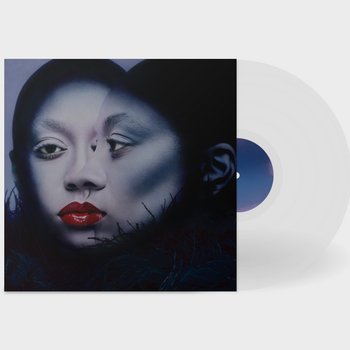 On this is no longer a dream, anaiis's airy vocals are paired with rich, textured production, and the songs flow seamlessly into one another. The album from the UK-based experimental R&B artist is focused on changes and uncertainty: On the melancholy "undulations," anaiis sings, "When you're just moments away from withering, remember that morning is coming." On the spacious "make it easier" she longs for "the ease of Sunday morning/ I promise that's enough/ I just can't see beyond it." And on album closer "transcending," she sings, "After falling apart, nothing can tear you up"—a potent reminder for both herself and her listeners.
—Diamond Sharp
Merch for this release:
Vinyl LP, Compact Disc (CD), T-Shirt/Shirt, Hat, Sweater/Hoodie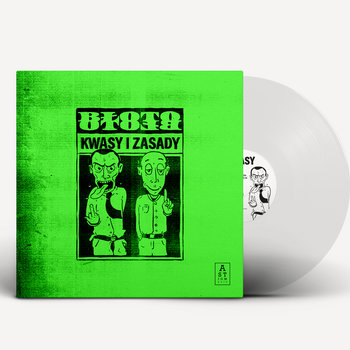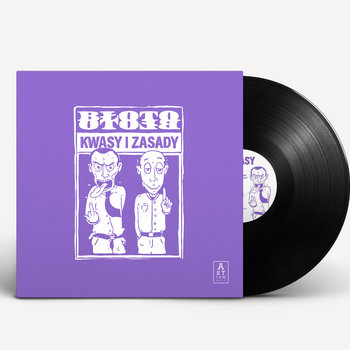 The fusion of jazz and rap has a long history, but somehow, Błoto have found a whole new take. Rap artists typically mine jazz grooves via sampling, but on Kwasy i zasady, the Polish group come at from the other side: playing original songs that draw heavily on East Coast boom-bap, Memphis mixtapes, and Brooklyn drill. "Hipokryzja" sounds like a lost RZA beat; "Autentyzm" is a dub-inspired cut that summons the spirit of Roots Manuva. Błoto also find room within the tight loops to solo: See the fierce saxophone work on "Prostota." It all adds up to an experimental suite that begs you to keep coming back—if only to try to wrap your brain around its methodology.
—Dean Van Nguyen
Listen to an interview with Błoto on Bandcamp Weekly.
Merch for this release:
Compact Disc (CD), Cassette, T-Shirt/Apparel, , Hat, Bag, 2 x Vinyl LP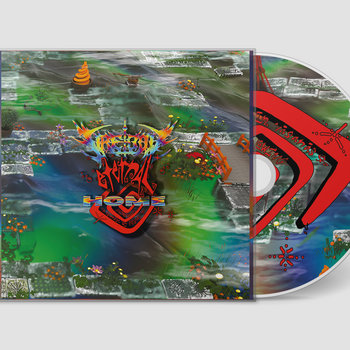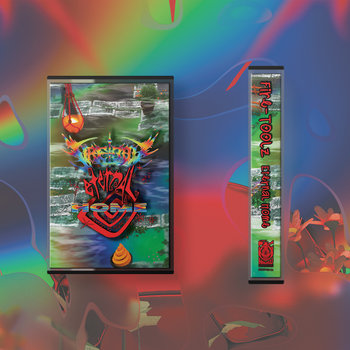 The music of Fire-Toolz (one of many aliases of Chicago's Angel Marcloid) has always felt limitless, but on Eternal Home, it sprawls into the infinite. The album's 25 songs are spread across a whopping 79 minutes, fusing smooth jazz with shredding prog-metal, soft rock with anguished screaming, and new age with '90s emo. The difference is that they now linger a little longer in each spot. Marcloid's clean, melodic vocals provide a bright contrast to her signature black metal growl, and both are put to excellent use on the shoegaze-pop standout "Where On EARTH Is My Sacchidānanda?" The question posed by the title may scan as sarcastic, but it's central to the album's theme. Marcloid defines an "eternal home" as a state of spiritual bliss that "is also a metamorphosis." By accepting that change is constant, she finds peace in the chaos of the everyday.
—Jesse Locke
Read our interview with Fire-Toolz.
Merch for this release:
2 x Vinyl LP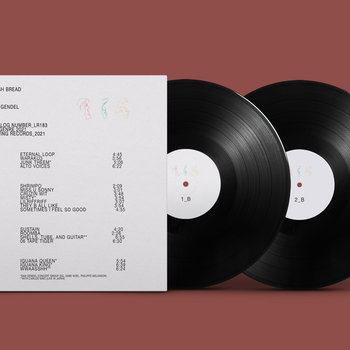 On Fresh Bread, Sam Gendel bursts open his personal archives of home recordings and live performances to share 52 unreleased songs from 2012-2020. Three hours and 45 minutes of music might seem excessive, but the alto saxophonist (who is rumored to be a member of Clown Core) has a pragmatic understanding of how the collection might be consumed. In an interview with the Los Angeles Times, Gendel explained that he hopes it will be received as "one big randomized piece, in a cool way. You can put it on shuffle and tap into it and you don't know where you're going to go." His solo works meander through wistful yet off-kilter melodies, while on other songs he's joined by percussionist Carlos Niño, or frequent collaborators Gabe Noel and Philippe Melanson. Gendel veers into experimental hip-hop on "Cruzin Wit" and "Champs Elysées," and grooves over a sample of Pharoah Sanders's "Love Will Find A Way" on "Sometimes I Feel So Good." Listening to this genre-agnostic anthology is like cracking open someone's sketchbook and discovering that every page holds a detailed, full-color comic.
—Jesse Locke
Merch for this release:
2 x Vinyl LP, Compact Disc (CD), Cassette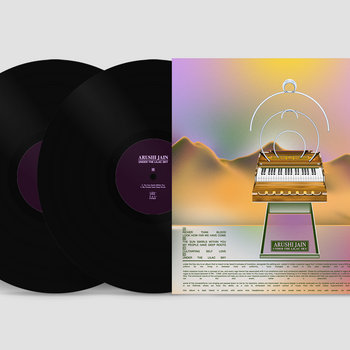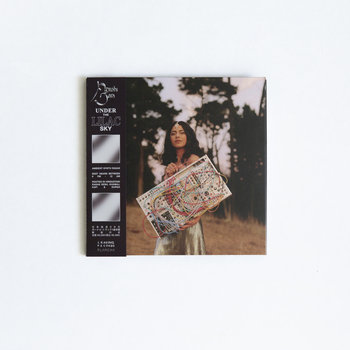 Self-actualization is the apex of human existence, according to the psychologist Abraham Maslow. While meditation and ayahuasca are popular methods through which to explore the full range of an individual's potential, modular maestro Arushi Jain offers a more accessible route on her latest album. With its undulating synth waves, moody drone, and Jain's textured vocals, the percussion-free Under The Lilac Sky creates a sensory space for listeners to tap into their instinct and intuition. Inspired by Indian classical music—specifically, evening ragas—the album unfolds at a languorous pace, invoking Expressionist-like paintings of multi-hued sunsets. Gleaming melodies, rumbling bass, and metamorphosing synth patterns ease us into a spiritual state that's free of to-do lists, allowing us to tap into our better selves.
—Nyshka Chandran
Read our interview with Arushi Jain.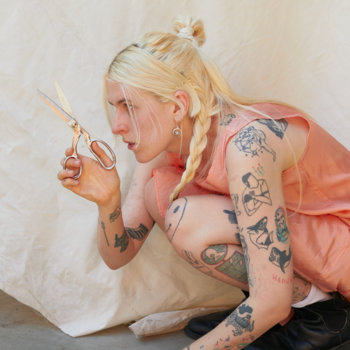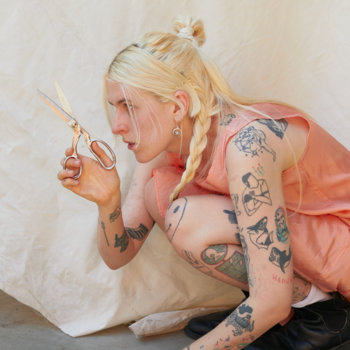 Merch for this release:
Compact Disc (CD), Cassette, Vinyl LP
Chicago artist Lala Lala—real name Lillie West—has spent most of her seven-year career exploring the darker corners of her life, her addictions and displeasures. West's third album, I Want The Door To Open, is concerned with the muddiness of identity, letting her malleable sense of self shift like the ocean. Throughout the album, West is struggling and shrouded; she imagines herself as Sisyphus on "DIVER," directionless—but longing for one—on "Color of the Pool." The album's production has the rippling feel of a psychedelic experience; the unknowability of what's real might be overwhelming, but West pushes listeners to keep diving deeper.
—Ashley Bardhan
Read our Album of the Day on I Want the Door to Open.
The Lasso
2121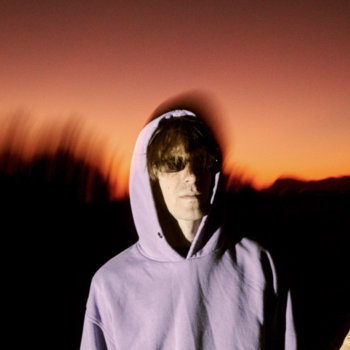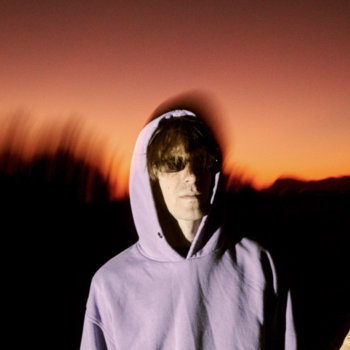 Funk began its cosmic journey when Parliament-Funkadelic descended from the mothership with Day-Glo visions of a more perfect and Afrofuturistic world. The Lasso's 2121 exists in the same psychedelic galaxy, but the Michigan composer's album charts a new course of interstellar funk, rocketing between hip-hop, soul, R&B, and jazz. On this ride, blaring saxophone winds its way between resonant bass, orchestral cello, dynamic drums, and synths that glint and shape-shift like technicolor nebulae. Fat Tony, Ill Camille, Hemlock Ernst (Sam Herring of Future Islands), Lando Chill, and other incisive lyricists narrate, raging against sociopolitical injustice and late-stage capitalism. Like the best psych-leaning albums, 2121 dissolves genre distinctions while expanding your consciousness.
—Max Bell
Read our interview with The Lasso.
Listen to an interview with The Lasso on Bandcamp Weekly.
Merch for this release:
Vinyl LP, Cassette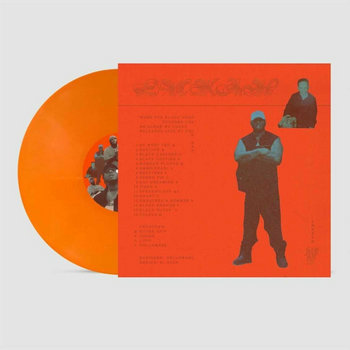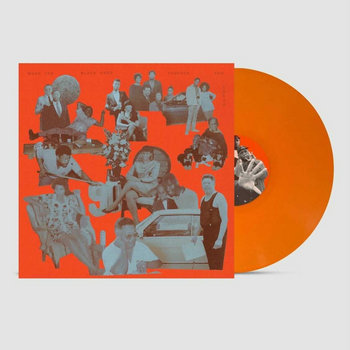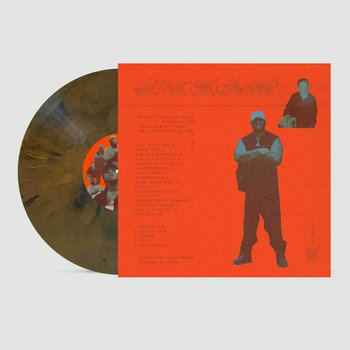 The second album from Memphis rapper Lukah grabs you by the throat from the get-go: "I just bought two beams and put 'em on two pistols/ So if there's any issues, I'll aim and won't miss you." For the remainder of that arresting opening track, Lukah declares his dominance in sharp, crackling language, delivering pointed threats to challengers, and demanding, "When you see me, salute." It's a powerful entrance, and if Black Hand was merely a collection of expertly-wrought crime narratives, Lukah's writing on that opening track would still justify its inclusion on this list. But as the opening of the track that follows makes plain, Lukah has more on his mind: "I'm from the hood where Dr. King spoke his last speech/ Where we roam the streets like rabid dogs off the fucking leash/ Brutality from the police will never cease/ But we want peace/ And you wonder why I inhale this leaf? Sheesh." Over bleary production that puts a surrealist sheen on Southern soul, Lukah delivers both sides of the equation—not just the crime, but the brutal systemic forces that drive people into those situations in the first place. It's a staggering balancing act, all of it set to swampy production that only enhances the album's bleak feel. It's an album that envelops you completely, then forces you to stare down its dark truths.
—J. Edward Keyes
Read our interview with Lukah.
Merch for this release:
Cassette
Listen carefully to April Magazine's Sunday Music for a Sunday Overpass. Tune in to the noises that are subtly layered throughout the album—like the faint hiss that sounds like a cassette that's been worn down after years of rewinds and replays. Dial into the crackling bursts of fuzz, as if you're straining to hear Spacemen 3 on a college radio station that's almost out of range. The first of two 2021 albums from the San Francisco-based artist, Sunday Music for an Overpass, released via Paisley Shirt Records last summer, expertly channels decades of nostalgia. It's a dose of 1960s-meets-1990s melancholia that sounds as if you're listening through a 20th century car stereo.
—Liz Ohanesian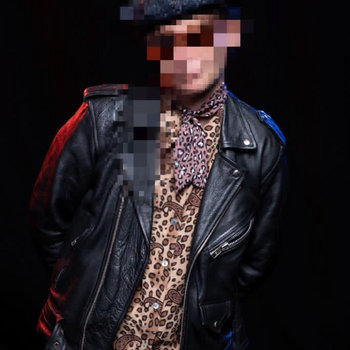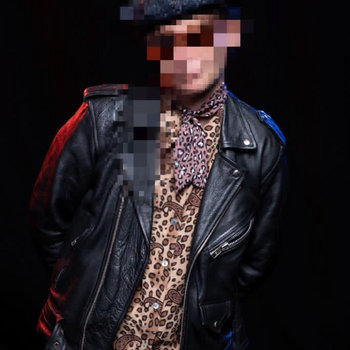 Merch for this release:
Vinyl LP
Following the death of his grandfather, Māori-Scottish musician Mara TK set out to translate feelings of grief, loss, love, and healing into music that reflected not only his state of mind, but the struggles of losing his main connection to Māori traditions. Bad Meditation, Mara TK's solo debut accomplishes all of that and more—it submerges you in a guided vision quest, one that's soundtracked by psychedelic guitars, soulful beats, and symphonic undertones, where Māori beliefs are front and center. Standout track "Te Kete Aronui" references one of the three baskets of knowledge retrieved by the god Tāne. "Te Kete Aronui" is the basket of love, peace, and art—knowledge that is only acquired through careful observation of the environment. There's an otherworldly quality to Mara TK's buttery voice and instrumentation choices that forces you to sit still, accompany him in his sorrow—and revel in his newfound light.
—Amaya Garcia
Merch for this release:
2 x Vinyl LP, T-Shirt/Apparel, Compact Disc (CD)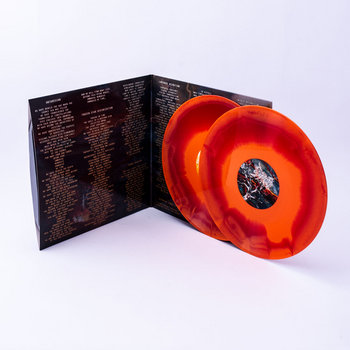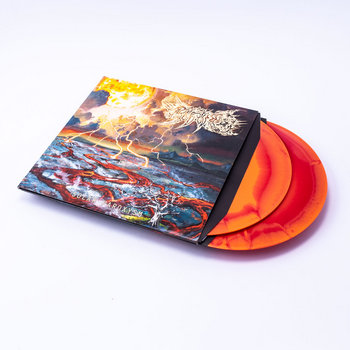 For more than a decade, Jacob Buczarski's one-man black metal project, Mare Cognitum, has traveled the farthest reaches of the universe, powered by blast beats, blistering guitar riffs, and (mostly) bleak reflections on humankind's place in the world. On his fifth album, Solar Paroxysm, Buczarski comes back to Earth, only to find the place collapsing under the weight of its residents's indifference and self-indulgence. The centerpiece of this five-song, 56-minute set is "Terra Requiem," which offers a grim vision of climate apocalypse as it shape-shifts from heavy psych to brutal black metal, with a gorgeous interlude bridging the two. "We'll pay with the ashes of our humanity and cease to walk upon this earth," Buczarski snarls against the chaotic churn of tremolo-picked guitars and machine-gun drums. "And the earth will forget our name." After a trip or two through Solar Paroxysm's ravaged landscape, the unceasing darkness and daunting uncertainty of space may not sound so bad.
—Ben Salmon
Read our Album of the Day on Solar Paroxysm.
Merch for this release:
Vinyl LP, Cassette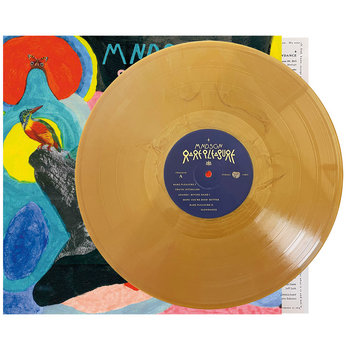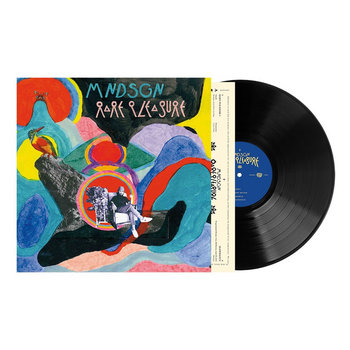 With its stacked harmonies, warm keys, and slick grooves, Mndsgn's Rare Pleasure makes for an engrossing listen. On "Slow Dance," Mndsgn and crew lay down a patient, Quiet Storm-style groove perfect for courting a lover through the intimate art of partner dance. "Love is a seed planted in the ground that keeps on growing/ And thе time we spend/ Sets the fire in our hearts for love to keep on glowing," the artist born Ringgo Ancheta sings, and his dreamy, airy vocals serve as a guide through the album's complex and colorful musical landscape. Lovingly written, arranged, and performed, Rare Pleasure exists as a bridge between the lush R&B of the '80s and the utopian spirit of '70s jazz fusion.
—John Morrison
Listen to an interview with MNDSGN on Bandcamp Weekly.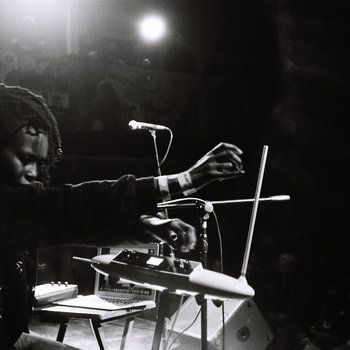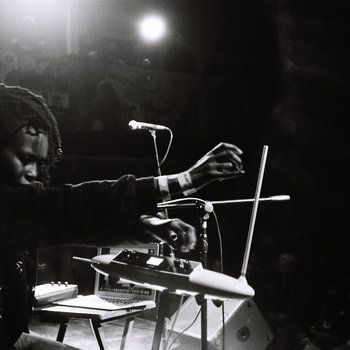 Ahead of the release of Black Encyclopedia of the Air, Camae Ayewa, the poet-musician powerhouse behind Moor Mother, said she intended to make the album her most grounded—i.e. approachable—to date. Luckily, that meant delivering a sweeping compendium of exhilarating jazz- and hip-hop-inspired sounds, with all of the dark complexity and confrontational spirit of previous Moor Mother releases fully intact. Collaboration and community laid the groundwork; featuring a group of like-minded avant-garde musicians, the album wraps ruminations on dark legacies and liberated futures in pounding beats, crackling synths, and manipulated layers of human breath. While tracks like "Shekere (feat. lojii and Saydah Ruz)" and "Made A Circle (feat. Nappy Nina, maassai, Antonia Gabriela & orion sun)" tease familiar hip-hop and R&B melodies, they remain buoyed by Ayewa's intricate production and striking spoken word. Each song is a deep plunge into Moor Mother's dark, volcanic world—an exhilarating and all-consuming listen.
—Ann-Derrick Gaillot
Read our Album of the Day on Black Encyclopedia of the Air.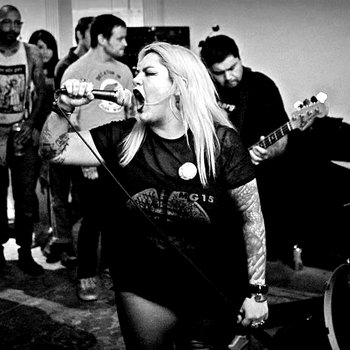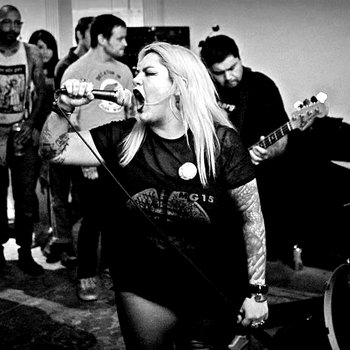 Austin's Mujeres Podridas have always flirted with psychedelia. Even their raw 2017 demo featured bonkers guitar riffs, and plenty of reverb on powerhouse Dru Molina's vocals. That trippiness is cranked to the max on their magnetic debut full-length. Take the title track; the vocals are drenched in echo, with a quick but killer jam near the end. "Ovni" is a further descent into an almost classic rock direction; Molina's voice is quietly hypnotic, the guitar laced with a phaser effect. The confluence of acid rock and hardcore is untouchable; it's hard to think of another band who could get away with combining dirge-y guitar and funhouse chimes, but on "Planeta Negro," Mujeras Podridas make the combination feel obvious.
*This album was released too late in 2020 to make last year's list, hence its appearance here.
—Kerry Cardoza
There's a spirit of divine urgency radiating through every measure of Mommy Issues. Esther Quansah and Becky Foinchas, the duo behind the West African art-folk band The Narcotix, have a knack for crafting arresting vocal lines, foregrounding operatic melodies one minute and blunt, punk screeching the next. Each track feels like a mini-quest, with lush soundscapes, slippery time signatures, and syncopated rhythms. And while lyrically the EP is centered around well-worn Biblical themes, thanks to Foinchas, and Quansah's bold, intricate composition, Mommy Issues turns the familiar into something both fresh and mind-bending.
—Ann-Derrick Gaillot
Read our Album of the Day on Mommy Issues.
Merch for this release:
Cassette, Compact Disc (CD), 2 x Vinyl LP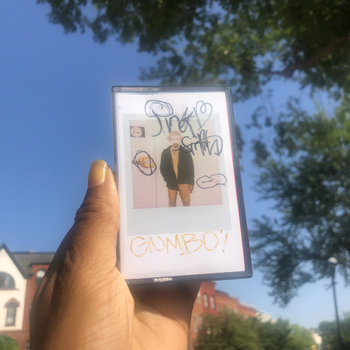 A love letter to Atlanta legends The Dungeon Family, the latest from Pink Siifu also functions as a delirious ode to the power of family and friends—especially at a time when those connections have never felt more vital. A hard pivot from the appropriately riotous punk rock of NEGRO, here Siifu indulges in fantastic, swampy sounds that have the same smeary psychedelia as late-period Sly & The Family Stone. The pace is deliberately leisurely: on the great album opener "Gumbo'! 4 tha Folks, Hold On" the voices of guests (Liv).e, Nick Hakim, and Big Rube blur together with Siifu's to create a thick river of sound that snakes through the woozy, Dali-funk backdrop. On "BACK!" Siifu's voice hopscotches over a blurry backdrop of keys and guitar like Bugs Bunny bounding across Monet's "Water Lilies." The fact that GUMBO'! is Siifu's third stylistic shift in as many albums—to say nothing of the collab LPs that have come in between—confirms his status as one of the busiest minds in hip-hop.
—J. Edward Keyes
Listen to an interview with Pink Siifu on the Bandcamp Hip-Hop Show.
Synergetic Voice Orchestra
MIOS
Merch for this release:
Vinyl LP, Compact Disc (CD)
A hidden gem if there ever was one, MIOS by Synergetic Voice Orchestra, recorded in 1989 and first released the following year, is a sprawling album that touches on music from India, Ethiopia, Mali, Korea, China, and Southern Japan. Led by the pianist Yumiko Morioka, the group's eclectic combination of traditional Japanese and Indian string instruments; dreamy bass lines; and low-key percussion patterns yields flowery, kaleidoscopic pop. After MIOS, SVO changed names, leaving this one-of-a-kind record as the only artifact of the group. This 2021 vinyl reissue is a reminder the archives are always deeper and more vast than we can imagine.
—Samuel Tornow
Read our interview with Yumiko Morioka.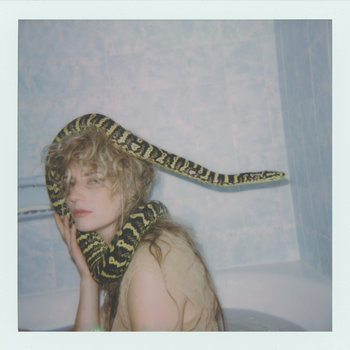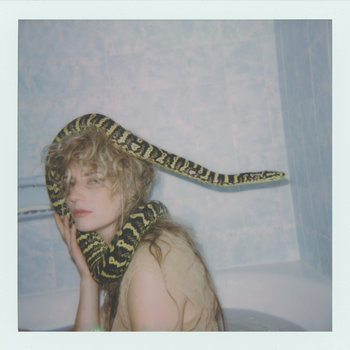 Merch for this release:
Vinyl LP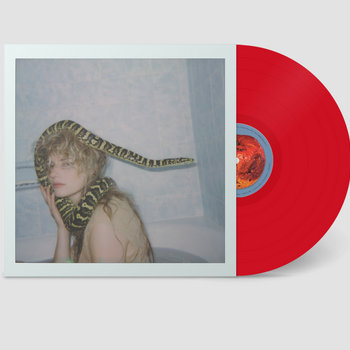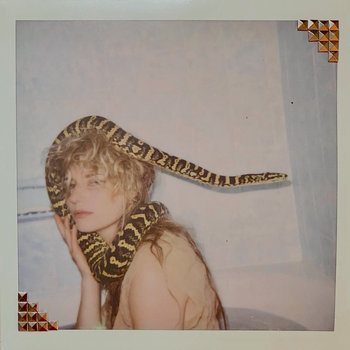 The solo debut from the Brooklyn-raised, Texas-residing artist Taraka Larson—one half of now-defunct psych-punk duo Prince Rama—covers a staggering amount of ground across its 38-minute runtime. Welcome to Paradise Lost is a maximalist, lo-fi funhouse of a record, loaded with sonic left turns and vocal contortions (of both the disembodied Devo variety, and the downward-pitched, ransom-demand kind), where no song ends in the same spot it began. Larson establishes a few recurring melodic motifs early on that help rein in the LP's chaos, but the assertive percussion is ultimately what ties everything together, from the metronome-like drums powering Welcome's scuzzy, boisterous title track and fellow side-one standout "Ride or Die," to the loping vocal line that guides the Anglophile pop of "Sad Blue Eyes," to the post-punk exercise "Total Failure," with its staccato guitar stabs and four-on-the-floor rhythms. Perhaps the most definitive track is "0100110," which is not only the craziest offering here—a chaotic tussle of organs, pianos, handclaps, ringing phones, and vocals both sweet and terrifying—but also the catchiest, winding its way around the highly unlikely hook Larson creates from simply reciting its binary code-referencing title as a singsong refrain.
—Charlie Zaillian
Read our Album of the Day on Welcome to Paradise Lost.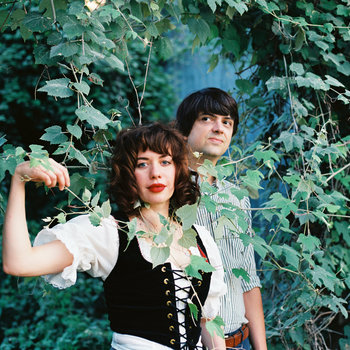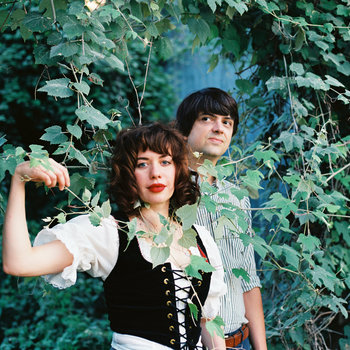 Merch for this release:
Vinyl LP, Compact Disc (CD)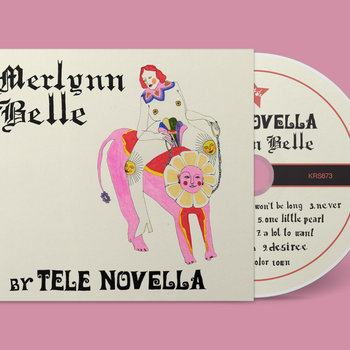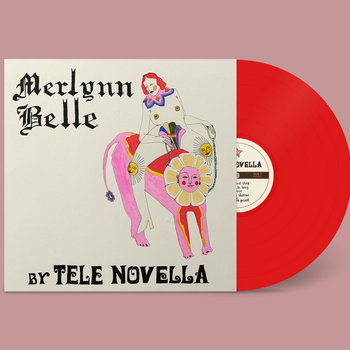 Texas duo Tele Novella are nothing if not a band with a psychedelic vision—though they've let their bright lysergic colors fade to a velvety pastel on Merlynn Belle. An elegant collection of intricate psych-pop songs that feel patchworked out of bells and whistles sourced from a Victorian toybox, this is a record haunted by an absence outlined in various forms: a shadow on the wall where a picture used to hang, a shrine covered in candles, an old tooth. Adding a lonesome country-western twang to their sonic palette gives the band's filigreed fairy tales a down-home heft which balances out their more baroque impulses and Renn Faire-ready instrumental embellishments (organs, chimes, marimba, etc.) While songs this whimsical can sometimes suffer for not really being about anything, Merlynn Belle roots itself in the third dimension by sketching out in cinematic detail how the resilience of the human heart is more powerful than any crystal witch's spell.
—Mariana Timony
Read our Album of the Day on Merlynn Belle.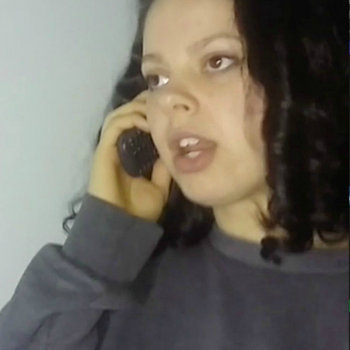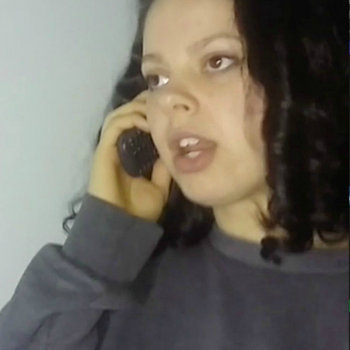 Merch for this release:
Vinyl LP, Compact Disc (CD)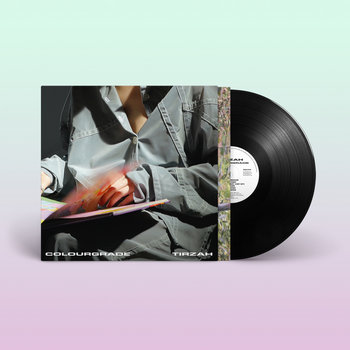 The locus point on Colourgrade—the moment around which the entire album seems to revolve—arrives in its final third with "Crepuscular Rays," a stunning six-and-a-half-minute sound bath that consists of Tirzah ad-libbing wordless melodies, her voice being yanked in and out of focus by co-producer Mica Levi. The background is almost entirely empty, just a repeated, brittle guitar figure and faint, woozy bands of distortion. Sonically, it's arresting—a long, free-form jam amidst a record that was already plenty psyched-out. But it also collapses the album's core themes into a single moment: intimacy and secrecy; melody and dissonance; shape and formlessness; mundanity and the extraordinary all whirling together in the blackness. That's the marvel of Colourgrade, a bold experimental electronic record that melts all of its sounds into liquid pools, like someone splattering turpentine across a Dali painting. You can hear the influence of R&B in Tirzah's winding vocal melodies, but she and Levi atomize all of the elements that surround them—in "Tectonic," what sounds like a kettle whistle bleats beneath repeatedly exhaling bass tones as Tirzah recites the lyrics in a trance. The entire album feels like being let in on a shared secret spoken in a new language—one that Tirzah and Levi are anxious to teach you.
—J. Edward Keyes
Read our interview with Tirzah.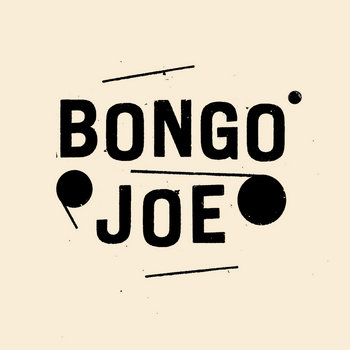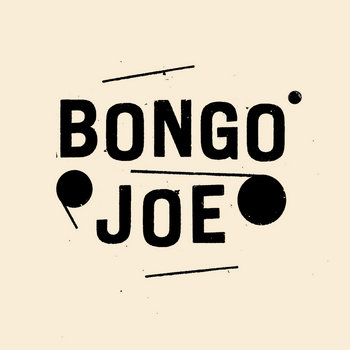 Merch for this release:
2 x Vinyl LP, Compact Disc (CD)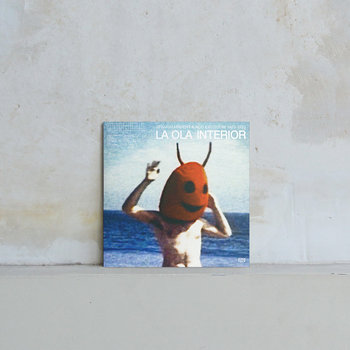 With La Ola Interior, Swiss label Bongo Joe had the gargantuan task of capturing a snapshot of the early days of Spanish experimental electronic music, assembling a collage of ambient and proto-trance that sources sci-fi and roots music across sweeping, atmospheric compositions. Finis Africae's "Hybla" and Esplendor Geométrico's "Sheikh" engage with hypnotic ancestral drumming techniques traced from Spanish folklore all the way back to the African and Middle Eastern empires that brought them to Europe. While Javier Segura's euphoric "Malagueñas 2" twists and reframes Spanish chanting into a futuristic vision apt for a Dune or Tron soundtrack, Victor Nubla's "200 Lenguas" and "Chandernagor" find their inspiration in American minimalism and the early, majestic days of drone.
—Richard Villegas
Read our Album of the Day on La Ola Interior.
Read our piece on the history of experimental music in Spain.
Merch for this release:
Vinyl LP, Compact Disc (CD)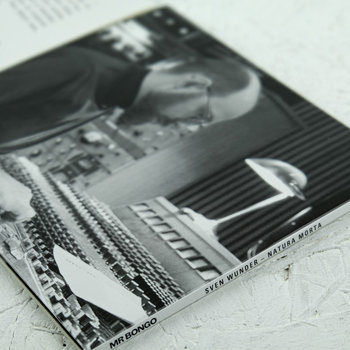 By staging a musical showdown between a chamber orchestra and a jazz ensemble, the towering jams of Sven Wunder's Natura Morta flow effortlessly between delicate modern classical movements into smirking, driving dance breaks. The album's title references the ancient Italian term for still-life paintings, subtly hinting at broader explorations of time, both conceptually and in execution. "En Plain Air," "Panorama," and the titular track evoke idyllic strolls through Scandinavian forests of fairytale proportions with enveloping string arrangements and soaring flute solos. Meanwhile, punchier cuts like "Prussian Blue," "Barocco, Ma Non Troppo," and "Memento Mori" lean into jazzy, percussive leads that echo film noir and cheeky Spaghetti Westerns.
—Richard Villegas
Listen to an interview with Sven Wunder on Bandcamp Weekly.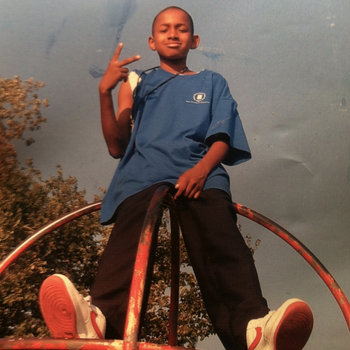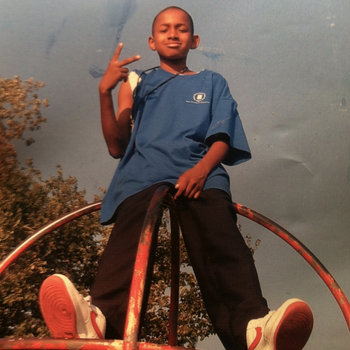 In December 1888, amid the throes of an intense artistic conflict, Vincent Van Gogh chopped off his left ear: a psychotic break of practically mythic proportions that has since been immortalized as a symbol of tortured genius and the maddening wonders attached. On Van Gogh's Left Ear, ZelooperZ uses the legendary artist's suffering as a jumping-off point for heady reflections on art, love, and society, accompanied by warm, impressionistic beats that sound like trap music by way of the Louvre. The Detroit rapper might be the youngest member of Bruiser Brigade, but he's no novice; his ear for atypical arrangements ("Crash Bandicoot" samples on the Danny Brown-assisted "Bash Bandicoon," simmering soul on "Hostile," cinematic string samples on "Each and Every Moment") impressionistic raps, and unrestrained whimsy position him as one of the most creative, talented rappers around. Some call it madness; we call it the work of an Old Master in the making.
—Zoe Camp
Read our piece on Bruiser Brigade.