LIFETIME ACHIEVEMENT
The Vital Creative Arsenal of Rapper ELUCID
By Phillip Mlynar · February 24, 2020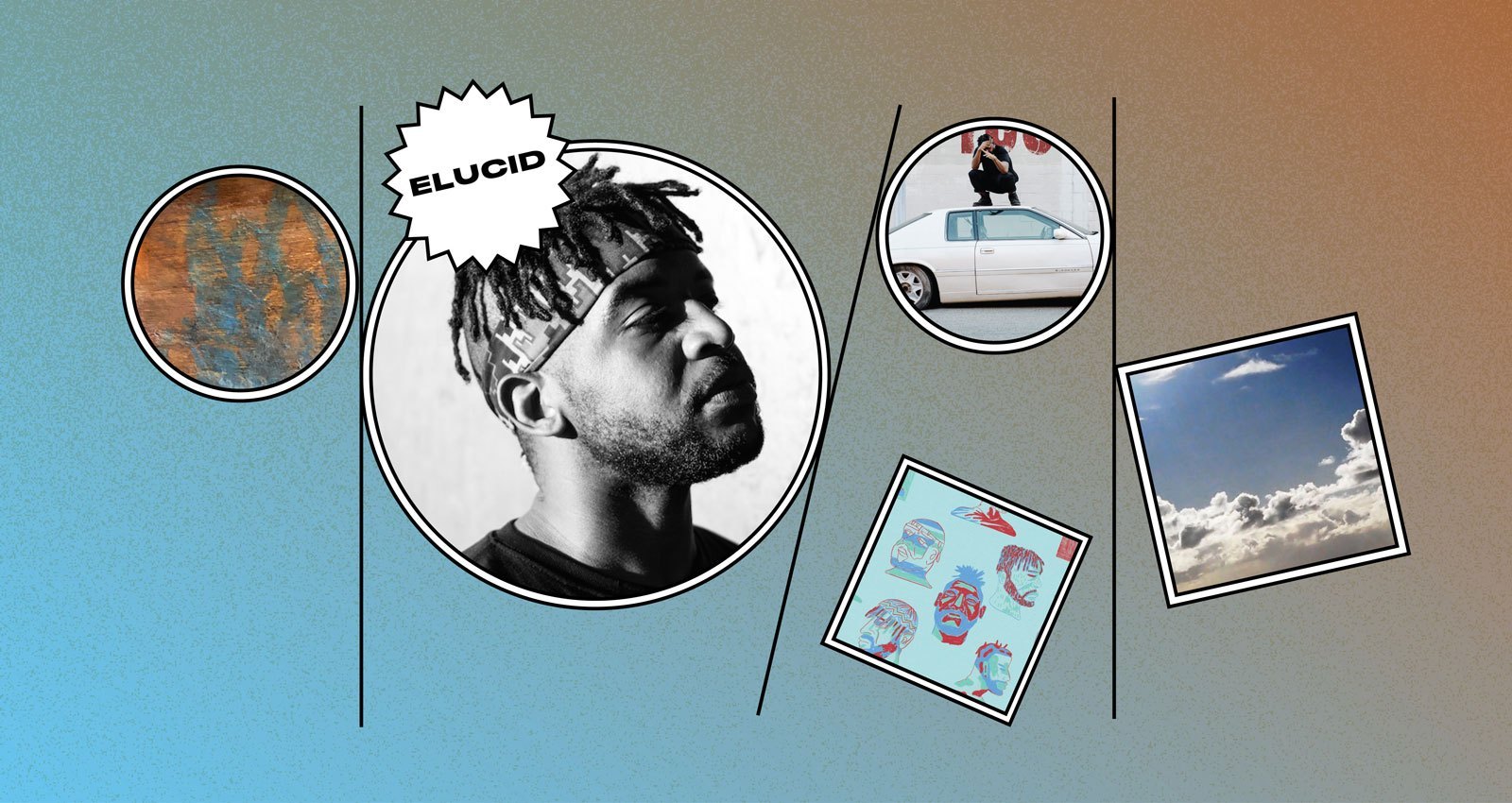 ELUCID is best known these days as one-half of the feted firebrand hip-hop duo Armand Hammer with fellow MC billy woods. The New York group's four critically-acclaimed LPs are epitomized by booksmart, incendiary lyrics and progressive production. But ELUCID's solo work, which dates all the way back to back to 2007's Smash & Grab, is just as rich and inventive. 
While woods's vocals are characterized by their punk-like intensity, ELUCID's flow is agile and bending, often giving the impression his words are exploring the hidden nooks of whatever beat he's rhyming over. As a lyricist, he packs his rhymes with a potent blend of sharp political barbs, religious imagery, and studious references to hip-hop tracks and tropes from years gone by. Beyond his rapping, ELUCID's own production is daring, led by cavernous dub-influenced bass lines, and skillfully incorporating abrasive noise and dissonant free jazz. His music is as much a heady, hypnotic instrumental ride as it is a heavy lyrical lesson.
In salute to one of New York City's most vital and creative hip-hop talents, we present this reverse chronological dig into six of the key releases in ELUCID's fiery rap arsenal.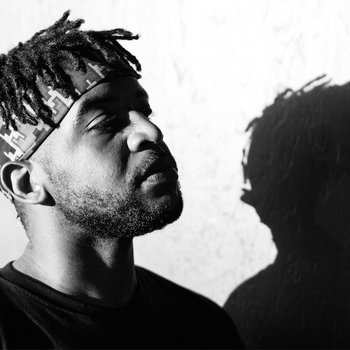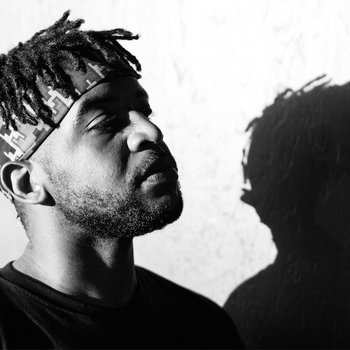 In the liner notes to this 2019 release, ELUCID describes Every Egg I Cracked Today Was Double Yolked as, "a collection of meditations" that he wrote and produced on the fly. "A lot of those are just done maybe after a show, after a night out drinking at five in the morning, maybe stoned out of my mind, whatever mental state I may have been in after an event," he says. "The intimacy shows along with the immediacy of creation in these songs."
The core of the project hones in on ELUCID's talent for chopping up samples and toying with loops. At times, a dub element vibrates through the its low end frequencies, with tracks like "Careen," "A Great Many Wishes," and "Spiderz" powered by monstrous, dominating bass lines. The latter track features a quote from Sun Ra that becomes a mantra for the album: "If you're not a myth, whose reality are you?" ELUCID says Sun Ra's line "speaks to a self-determination, a self-creation. I think about dreams and goals and hacking through to make those things a reality. It's really a magical kind of a thought." The quote also appears on ELUCID and Milo's collaborative Nostrum Grocers debut: "That's a touchstone for both of us when we think about Sun Ra and humans as magical beings," he says.
Every Egg I Cracked Today Was Double Yolked closes with ELUCID reciting from author Gwendolyn Brooks' children's book Aloneness. It's a story he discovered in the weeks leading up to the birth of his son, while he was "delving into this world of children's literature and getting the room ready and preparing books and making registries. She talks about the difference between being alone and lonely. It's adult themes translated for children—I think it's a masterful thing."
Merch for this release:
Vinyl LP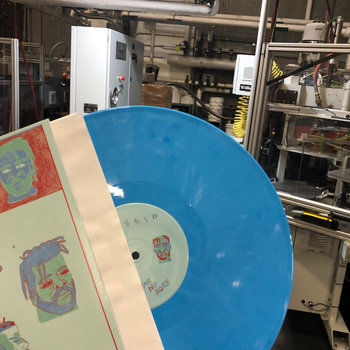 "Originally, all the songs for this were made leading up to the first tour I did with Milo and JPEGMAFIA," says ELUCID of his 2018 offering Shit Don't Rhyme No More. He intended to sell the project as a cassette while on the road. When that plan didn't come to fruition, he decided to release it digitally post-tour.
There's a beguiling ebb and flow to the tone of the songs on the project, along with some deeply contemplative moments. For instance, Messiah Musik's production for "Hyssop" nods to dreamy trip-hop; Ohbliv injects echo-inflected aquatic funk into "Lambskin;" and ELUCID's own vision for "Rick Ross Moonwalk" ushers moody new wave influences into the mix, almost like a lost link back to Jneiro Jarel and Khujo Goodie's sadly overlooked Willie Isz project. These songs are balanced by tracks that are noisier and more frantic, with a vibrant discordance and ELUCID's searing lyrical tirades. "1010 Wins" opens with ELUCID reciting fragments of a Ghostface lyric before pivoting into fervent social commentary: "From the top down, who's the real criminal? / I don't have the privilege to think everything ain't political."
The title Shit Don't Rhyme No More came about during "a crazy transitional period" for ELUCID. "I was in a whole new stage of life being a new dad, there were some relationship things going on, a housing issue, and just a lot of things that I thought I knew but I didn't really know," he says. "But I'm here, I made it—things are rhyming these days and it feels good."
2017's Bernadette is a score for a short movie filmed by the Danish arts crew SUPERFLEX. "I was growing in confidence with production, and wanted a new way of people hearing it versus just [releasing] another beat tape," ELUCID says. When he discovered the short film—eight-and-a-half minutes of a car on fire—he thought back to a scene in the movie Waiting To Exhale, where a BMW burns in a driveway.
The compact score opens with a perky jazz loop that quickly morphs into bass-heavy drum patterns and spectral-sounding synth lines. As the album goes on, the music twists to match the visuals in the film, before ending with a snatch of a breakbeat and audience applause.
ELUCID crafted "transitional pieces between the tracks" to create a sense of cohesion and momentum throughout Bernadette. "It feels very good to me and very natural," he adds, adding that he's toying with releasing another short score, this one based around some of artist Kara Walker's footage of shadow puppets.
In 2016, ELUCID took an extended trip to South Africa, where he split his time between Cape Town and Johannesburg. While overseas, he started his days with "lattes, fat cakes, and this South African strain of weed called cheese." After that, he would wander around without cell phone service. From this routine emerged the songs that became 2017's Valley Of Grace, and album that is equal parts hip-hop travelogue and commentary on the dawning of the Trump presidency. "Watching America burn from distant shores/ I learned to walk hot coals before I left the East Coast," ELUCID raps on "Piano Wire," a track set off by the sound of marauding buzz saws and gradually taken over by rumbling bass and intermittent swathes of distortion.
A sense of discovery and displacement becomes a subtext to the album. On the piano-helmed "Dutch Wax," ELUCID casts himself as an, "African-American alien wandering the Motherland." The track also depicts the MC getting lost in Johannesburg's Central Business District and revisiting hip-hop's Afrocentric era; he imagines that, "the ghost of Ms. Melodie sold me a Zulu hat." During his trip, ELUCID recalls, "being in a place and not speaking any of the dozens of the languages spoken in any public plaza. I love that feeling of being this sort of alien, in a way, and figuring my way out. It's that feeling that I am not from here: If I don't open my mouth, no one would know that, but as soon as I do, everyone knows it. It's a really cool feeling."
Save Yourself is a precious gem in ELUCID's vault. Recorded in a building the liner notes describe as a, "proudly crumbling East New York brownstone," the album was released in 2016, just before the buzz around Armand Hammer began to built. It's an intense, 17-track solo project that deserves a revisit.
The album opens with "A 1000 Faces," with production that juxtaposes the wail of a newborn baby with sci-fi synth swirls; the vocals that close the song come courtesy of electro singer-songwriter Psychic Twin. "What's it cost to gain the world, just to leave without your soul intact," ELUCID asks at one point, introducing a theme of spiritual salvation that recurs throughout the album. "Cold Again" is a nervy rumination on violence that includes a grisly scene: "Pulling shivs in a fast food bathroom/ Blood run between the crack, over the tile, under the door/ We ask, 'Why?' And scream 'Lord.'" Later, "MBTTS" twists a classic Public Enemy ad lib to become: "The apocalypse been in effect—go get a late pass." Billy Woods appears on two cuts, the glowering "Bleachwater" and the thudding "Lest They Forget."
"I think as Armand Hammer continues to grow and reach new ears, people are definitely doing their due diligence and checking out Save Yourself," says ELUCID of the slow-burning project. "People still hit me up about this album and if I search myself in the tweets I'll see people referencing a line from Save Yourself. That's dope, and it's testament to Armand Hammer that people want to go deeper and find out who these two artists are. Save Yourself is a great entry point to ELUCID, for sure."
Smash & Grab dropped in 2007, the first solo release ELUCID added to Bandcamp. "There was not an original beat on there!" he says with a laugh, recalling the album's creation. "It was things I'd sampled from indie rock—it was like the blog era of music had just started, and I was into a lot of electronic blogs and indie rock blogs." Rummaging through the discographies of artists including Björk, the Black Lips, and Johnny Cash, ELUCID embraced "an Afrika Bambaataa mindset: I can get a break from any genre of music. It was really the first time I put my stamp of production on a full project, even though it was just chopped up things."
Like the combustible cover art, in which a molotov cocktail is about to be thrown, there's a volatile streak running through ELUCID's lyrics. On "Cardboard Lamb," the MC targets political institutions and notions of patriotism over a scuzzy post-punk groove, peaking with the line, "Fuck your President, the Secret Service, Congress and its dog/ Condoleezza ain't my people when she ain't a friend to y'all." The track "Vietnam" examines the dynamics of warfare, complete with harrowing lines that touch on the psychology of frontline soldiers, the Agent Orange chemical warfare program, and civilian children navigating deathly landmines. But tempering the agitated polemics, "South Jamaica '87" appears towards the end of the album and introduces a nostalgic note, with ELUCID recalling his childhood in Queens over a melancholy '80s soul loop. Sporting, "sheepskins and blue tight Lee denim," he balances being a kid in an era when drug lord "Fat Cat was king" with Sundays spent attending "church hearing hellfire sermons"—a dichotomy that aptly symbolizes the New York City-centric world ELUCID documents so eloquently.