FEATURES
How Divorce Fueled Psychic Twin's Powerful New Album
By Phillip Mlynar · September 09, 2016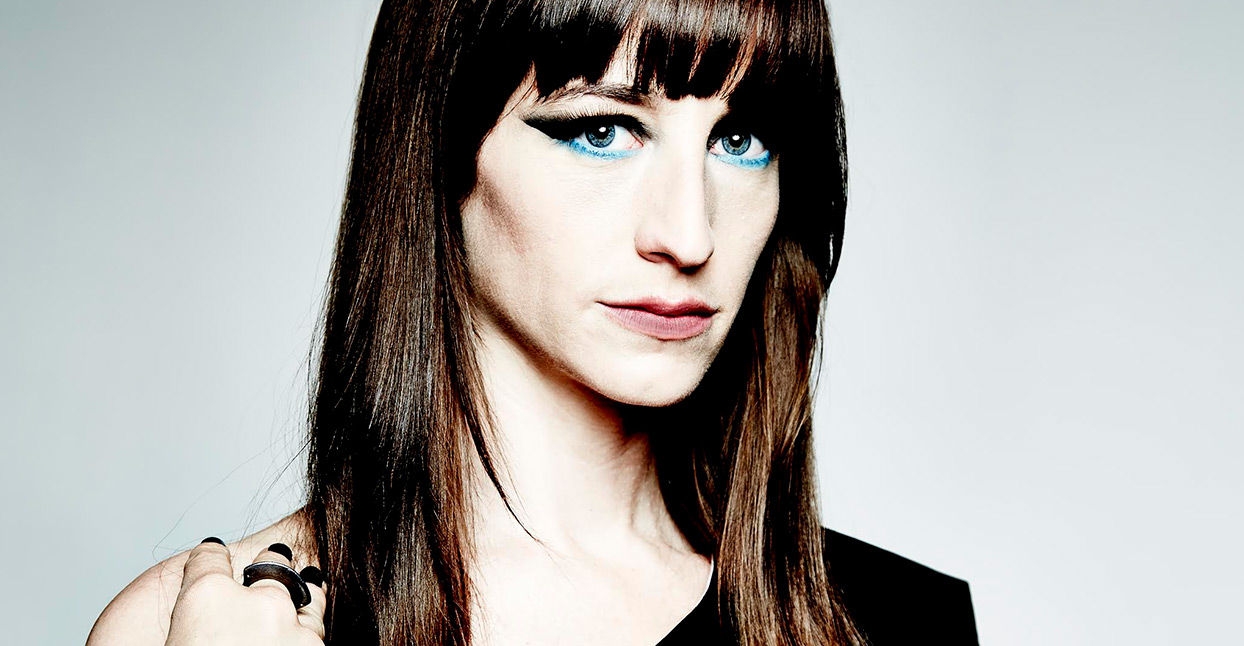 Erin Fein is sitting in a back booth in an old-timey diner tucked away near an overpass of the Brooklyn-Queens Expressway in Greenpoint, Brooklyn. The 34-year-old singer-songwriter is attempting to enjoy a midday breakfast plate of eggs and home fries while explaining how  the breakup of her marriage and subsequent divorce became cathartic motivation to spend four years writing her debut solo album, Strange Diary, recorded under the name Psychic Twin.
She's dressed in a weathered t-shirt bearing a patterned cross on it, which seems like a counterpoint to press photos I've seen, depicting her in strong and dramatic poses, complete with metallic makeup and brash lighting. The contrast seems apt, paralleling the way Strange Diary shifts from vulnerable to defiant, from hurt to angry—often within the same three-minute synth-pop song.
"I don't know if I should admit this," Fein says plaintively, pushing her eggs around the plate with a fork, "but when I listen to my record, it makes me cry. It's hard for me to listen to it."
Now that the songs are completed, Fein looks back and wonders why she recorded them in the first place. "I've asked myself the question: "You idiot, why did you write those songs? They're so personal and this is hard," she says. "I freaked out at one moment and almost didn't put it out because it felt so emotional. But then I decided that's not what I would do."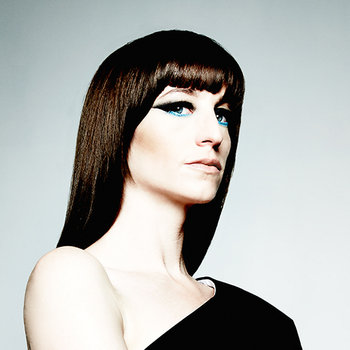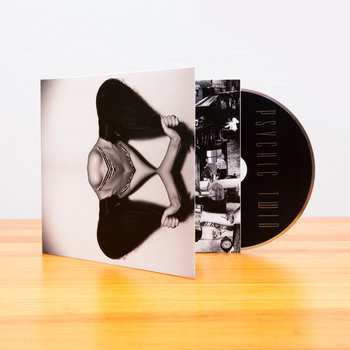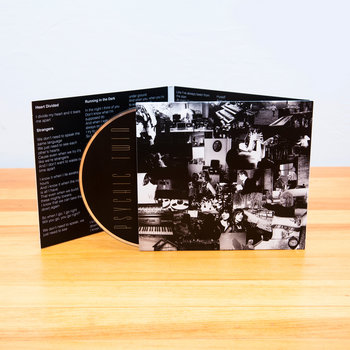 .
00:10 / 00:58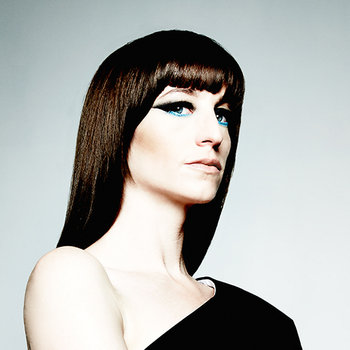 Merch for this release:
Compact Disc (CD)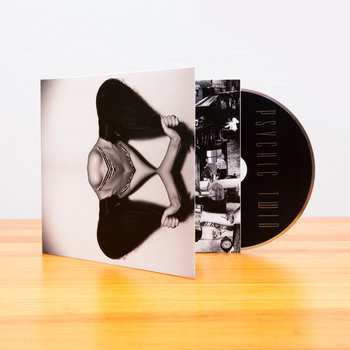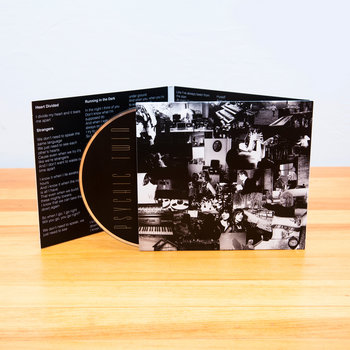 True to its title, Fein's record plays like an honest gaze into her soul, where she grapples with the steps of despair, denial, grieving and recovery that go along with a life-altering breakup. (During the emotional aftermath, Fein moved from Champaign-Urbana to Brooklyn, where she says the environment matched the aesthetic of the album, as if it was meant to be recorded there all along.) Over production that meshes synth-pop melodies and tempos with compositional elements that nod to classical influences, she recites lyrics that sound sound like fragments and phrases ripped from the pages of a journal—even though she says she didn't keep one during the writing process.
Fein's pain is so apparent on Strange Diary that often times it seems cruel to keep listening. At the album's midway point is "Unlock Yr Heart,"—which, true to its title, resonates like reading the desperate texts of someone who's been recently ditched. "Unlock your heart, is it so hard?" Fein repeats for the first half of the song. Then comes a bridge where she (again repeatedly) vows, "Gonna make you stay," before finally pleading, "We can work it out, work it out, baby, baby, we can work it out." The song's production is upbeat and hopeful, but the lyrical repetition makes it seem like you're witnessing the naive euphoria of someone sending too many reconciliatory texts to a lover who's already moved on.
Appropriately, the next song is titled "Hopeless (I Won't Take Part Of You)."
This idea of mixed-up, back and forth emotional swings defines Strange Diary. Instead of following the lead of so many breakup albums and settling into a safe zone of melancholy, it instead pairs competing highs and lows to a woozy and alluring effect.
Fein credits this musical direction to the way she wrote and lived through the album. "I think for me, it didn't start out with one specific idea in mind, because I hadn't gone through all the things and experiences that had yet to occur," she explains. "I think what I knew was that I wanted to write from the heart, for lack of a better way to express that.
"I didn't want to write about some preconceived idea about what a song should be about," she continues. "In fact, I'm very opposed to writing about a subject matter that you can't somehow relate to. Frankly, a criticism of pop music I have is that you hear all these pop songs coming out and you can tell, "Oh, this is the song that was going to be written about strength, like this is the strong song." I want to stay far away from that. I knew when I started Psychic Twin I wanted to write about genuine life and personal experiences—and then my life occurred around that."
Fein's in-studio approach to recording songs is equally free-flowing. "What I do generally speaking is write the music first, and then I kind of meditate on how I'm feeling," she says. "I don't sit down with a book and write poetry; I let it flow and it's all very attached to the melody. Once I have a free form song and lyrics, I sit back and edit from that point."
Fein adds that her unlikely appearance earlier this year on the underground rapper Elucid's Save Yourself emerged from a similarly naturalistic situation: They bonded while working at the same Brooklyn restaurant and agreed to embark on a "beautifully unplanned scenario" that saw her contributing keys and vocals to three songs on the project. "He came to my practice space in Bushwick and we had a little jam session," she recalls. "We'd loosen up and let the keyboard idea flow and let the vocal idea flow and then he took what he thought was appropriate."
Once she's settled upon the basis of a song, Fein's rigorous self-editing process often sees her stripping away large chunks of a track. Two songs on Strange Diary ("Stranger" and "Lose Myself") began much differently, with the latter originally based around an alternative verse and a vibe that "had more of an R&B and a Janet Jackson feel to it." She says the first incarnation was "pretty enough," but felt it didn't resonate emotionally.
The transformation of "Lose Myself" happened one evening as Fein and her current bandmate, Rosanna Caban, stayed up all night, drank wine, smoked weed and "disappeared into the ether… that version of the song came out at like three in the morning after working on it for hours and hours and hours." Anchored by a muted four-to-the-floor beat, celestial synth stabs and airy vocals, the song emerged as Strange Diary's first single.
.
00:10 / 00:58
While making Strange Diary, Fein recalls "winding up in this zone that's oddly enough reflective of the type of music I first fell in love with." She reels off a list of artists that includes Cyndi Lauper, Annie Lennox, the Cocteau Twins, Björk, Peter Gabriel and Kate Bush. The mention of Bjork prompts a memory about the time her parents allowed her to sign up for the Columbia House music service and she snagged a first batch of albums that included alt-English rockers The Sundays, the Boston-based group Belly, and Björk's Debut.
"I was knowingly hungry for some interesting female music," she reminisces, "and with Björk, particularly, there were a lot of classical influences, which I have big time, and she's just this strange creature. I thought, 'I don't look or sound like this person, but maybe there's a way I can make music and make it feel the way I feel when I listen to her.That's something I thought a lot about during this record."
Asked if the person she is now divorced from has heard any of the songs, she almost lets out a sigh before admitting, "Yeah, I don't know. I know they've heard a few of them but I'm not sure."
When questioned if anyone has ever written a song about her, she says "definitely." It happened during her time in the band Headlights, which was comprised of her and "the person I [she] was romantic with at the time."
She confesses, "I think we both probably wrote some songs about each other at that point." Then, as a parting question, I ask how it feels to listen to a song written about you.
"It's kind of a beautiful and a vulnerable thing to be written about," she says. "It's weird. Looking back, I feel weird that I've written about some of my romantic experiences, because I'm sure it's a bit strange that somebody would write about you. But our romantic relationships that we have in this life are so meaningful so it makes sense that they would inspire me."
–Phillip Mlynar