ALBUM OF THE DAY
The Kondi Band, "We Famous"
By Andy Thomas · September 17, 2021
​
​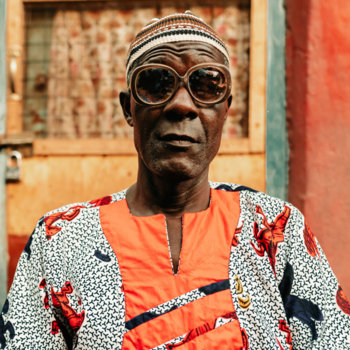 .
00:10 / 00:58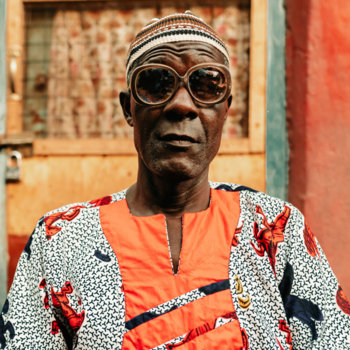 Merch for this release:
Vinyl LP, Compact Disc (CD)
Discussing Salone, his first collaboration with the Sierra Leone musician and singer Sorie Kondi in 2017, L.A. producer Chief Boima says, "[that album] forged a direct link between techno born in the Black cities of the American Midwest, where I grew up, and roots African music." On the duo's first album as Kondi Band, Boima combine the sound of Koroma's 15-pin thumb piano with lithe, pulsing dance rhythms, creating a fusion of ancient and modern, acoustic and electronic, that never feels forced.
Four years after that debut, the pair have returned along with co-producer and guitarist Will Horrocks (one half of London-based outfit LV) with We Famous, which explores the fusion even further. The album opens acoustically, Sorie's dexterous, hypnotic thumb piano augmented by his raw, soulful vocals. It's not until "Shake Your Tumba," the album's third track, that the electronic textures start slowly building around rumbling bass and echo. Guest vocalist Mariama Jalloh duets with Kondi on the infectious single "She Doesn't Love You," which segues into the 4/4 peak time Afro-House track "It's God's World (So Don't Do Bad)," featuring the bass and drum programming of L.A. beat maker Sweatson Klank. We Famous continues the Afro-electronic brilliance of their debut, with Sorie's vocals swirling around in a sea of reverb while relentless synth licks come at you from all sides.