FEATURES
AKAI SOLO Is One of Rap's Brightest Talents
By Phillip Mlynar · February 11, 2020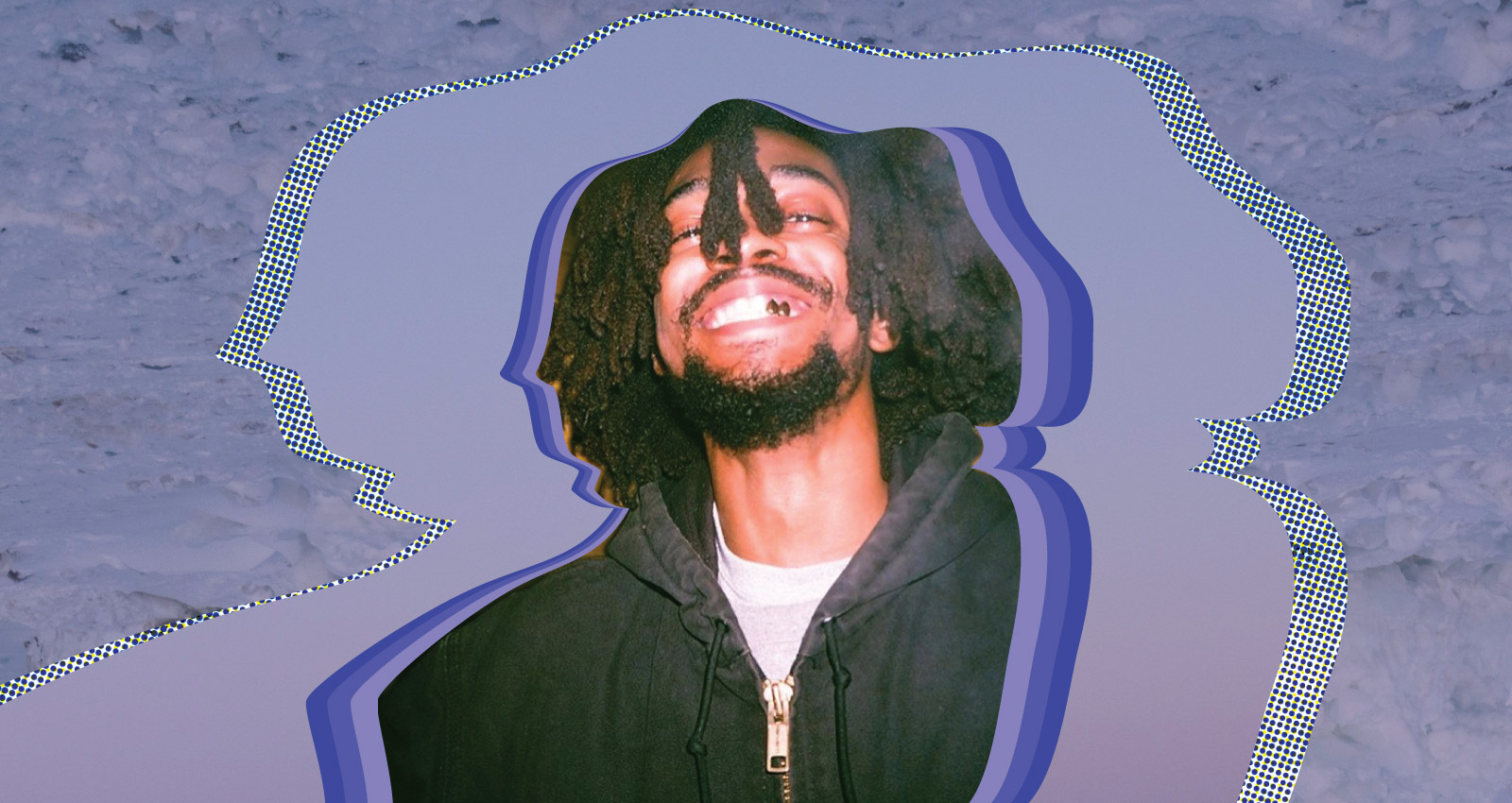 It's a brisk winter weekday afternoon and AKAI SOLO is returning to his home in Bushwick, Brooklyn after finishing up a side gig walking dogs and reflecting on the moment he finally felt accepted by hip-hop culture. "Music was always in my life, but all the images throughout hip-hop at the time, I didn't really see myself in it until 2008 and Kid Cudi was coming," says the rapper. "He redefined the image of what a hip-hop artist could look like: I could relate to that story of this alternative quirky black person trying to convey their expression without compromising themselves."
Since finding a comfortable spot within the hip-hop world, AKAI SOLO has cultivated a reputation as one of the genre's brightest rising talents. His stream-of-consciousness lyrics typically sink into an addictively hazy melange of dusky soul and funk loops underscored by hypnotically thudding drums. AKAI SOLO's bars express a heady blend of spiritual and political enlightenment mixed with braggadocio, delivered through the lens of anime and video game references. A team-up with Pink Siifu (2019's Black Sand), plus an appearance on the bluesy "Long Grass" from billy woods's Terror Management album, have boosted AKAI SOLO's profile even further. Having signed on to executive produce an upcoming project for AKAI SOLO, woods compliments the younger MC's voice and delivery as being, "Off-the-cuff but in the pocket. [He's] projecting but not shouting: It's hard not to just shout all the time; it's also hard to know when you need to be shouting."
.
00:10 / 00:58
Born and raised in Flatbush, AKAI SOLO's home environment was dominated by the Spanish music his grandmother raised his mother and aunt on. "I'm half-Panamanian and half-Nigerian, so hip-hop wasn't played too frequently," he says. "There was a cultural barrier." AKAI SOLO roots his interest in becoming a rapper to his love of writing essays and reading poetry at school. During sixth grade, a math teacher played the class Aesop Rock's "Nickel Plated Pockets," from the MC's 2001 Definitive Jux EP Daylight. At one point Aesop raps, "You could pretty safely quote Shamar/ Life's ill, sometimes life might kill." "Shamar" here refers to rapper Vordul Mega from Cannibal Ox. "We didn't know that," says AKAI SOLO, "but we had a classmate named Shamar and we felt involved in the narrative."
While attending Benjamin Banneker Academy in Brooklyn, AKAI SOLO and his friends would bang out beats on lunch tables and formed a "horrible rap group" called B.D.B. ("I don't want to say what it stands for 'cause it's low key inappropriate," he says of the crew's name.) But AKAI SOLO continued to dig into hip-hop history: "I revisited things in college and did my dedicated Jay Z listening, got my Nas in, got my MF DOOM hours in, did all my Brooklyn listening and got my Black Star and Guru in, did my Def Jux listening." DOOM resonated strongly: "Once I got into him, the umbrella opened up and I started clicking on albums with the weirdest looking art to listen to."
At the time, AKAI SOLO was calling himself KITE (Killing Ignorance Throughout Eternity). But in the run up to readying 2017's 2Gales project, he felt the need for an identity "reboot" and embraced the handle AKAI SOLO. The acronym stands for Ascended Killer Absolving Ignorance Souls Of Lords Omniscient; the word "akai" translates as the color red in Japanese.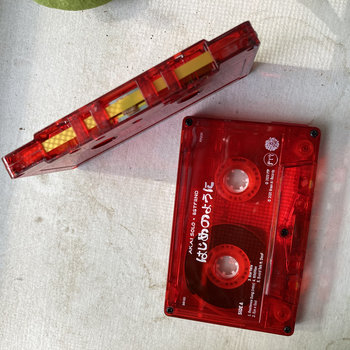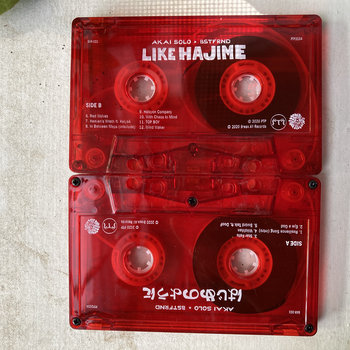 .
00:10 / 00:58
Merch for this release:
Cassette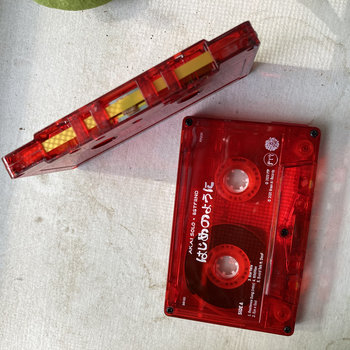 Another pivotal moment came two years later when AKAI SOLO dropped From The Burning East With Love. It was the first project he says "felt complete" as a self-contained body of work and marked "the beginning of the chain combo that led to all these dominoes falling." Since then, AKAI SOLO's discography has bloomed to include Alone Throughout Heaven And Earth (produced by BLS), Like Hajime (with beats by BSTFRND), and two outings as MAD MOON, which pairs the rapper with beatmaker iblss. "There has been a synergy between AKAI and I since the moment we started working together," says iblss, who met AKAI SOLO through MAD MOON co-producer $hay Buttah. "His voice is super unique and the flow and stream-of-consciousness raps fit perfectly over my spacey, raw beats. In the mix, his voice always seems to fit very snug into the middle of the beat."
As AKAI SOLO's broadcasts have begun to reach a wider audience, he's noticed sometimes being pigeon-holed due to the themes in his work. "Up until I dropped Black Sand, a lot of people tried to avoid calling my music Black music just because the topics were not the typical things attributed to liberation music or pro-Black consciousness music and it's not as detectable on a surface level in my stuff," he explains. "If it's not directly laid out for people, they're gonna assume it's not there—but it's foolish to try and deny you any stake in those types of conversations just because it's not plainly left on display. I implore my listeners to really dig deep 'cause I don't feel anyone unpacks the whole thing." Then after name-checking Buddhist theory, AKAI SOLO adds, "But as an MC I try to be free of ego and harness a clear mindedness and channel that stage of flow that comes from that. My raps are stream-of-conscious but at the same time I flip that into a genuine expression of my life and things I see—it's a duality."