BEST OF 2020
Best of 2020: The Year's Essential Releases
By Bandcamp Daily Staff · December 18, 2020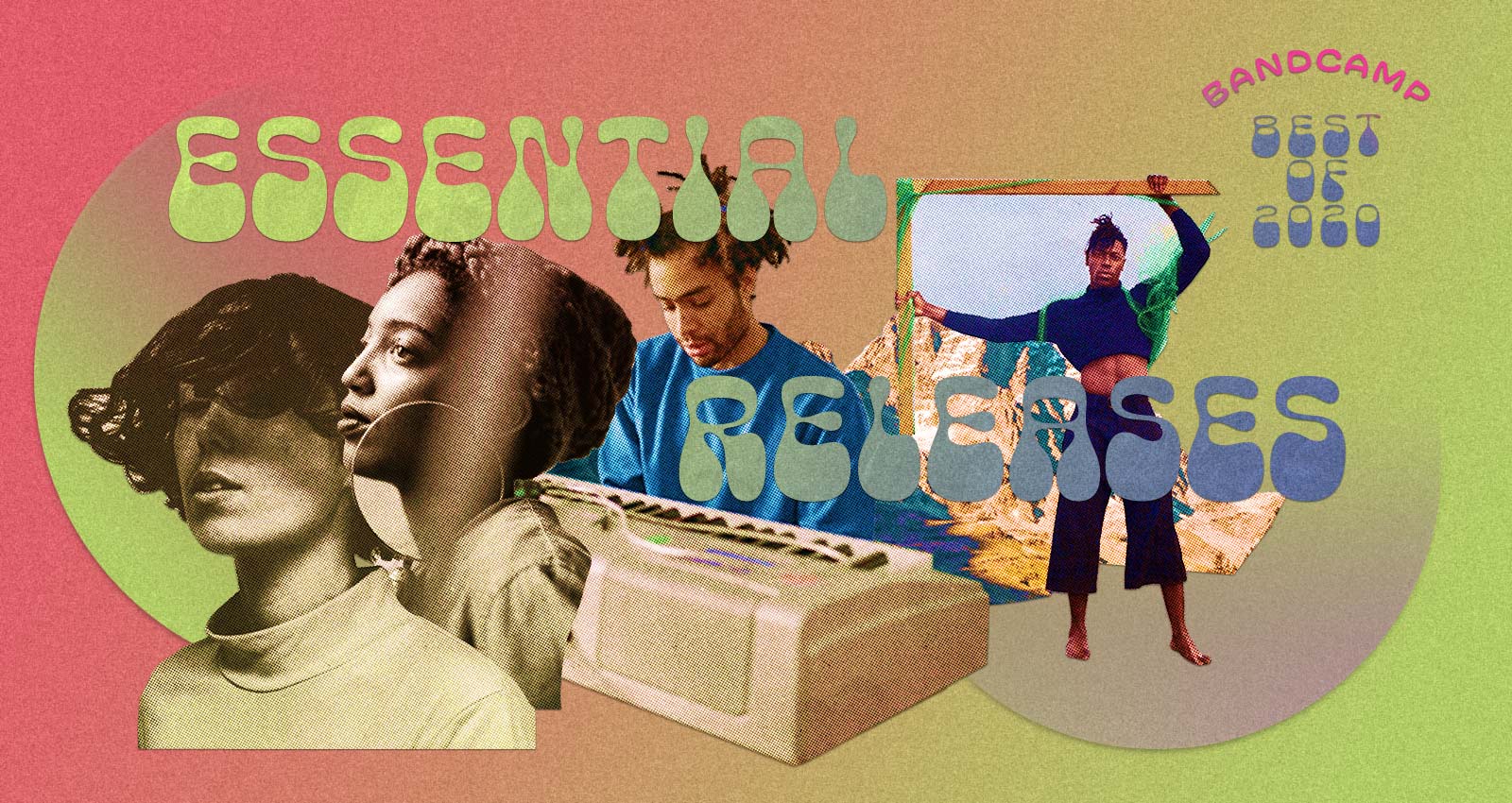 I've already given you an earful about why we're not doing ranked lists anymore, so you don't need me to bang on too much about that here. But if you'll just permit me a few sentences: In my brain, the way these lists work is that everyone settles in post-holiday, opens 'em up, and starts clicking around. Maybe you find a record you love so much, you want to see what else that artist or label has released. Maybe you're reminded of an album you meant to buy earlier in the year, but forgot. In my brain, these lists are the starting point on a map that you use to go exploring. But I'm also a realist: Not everyone has that kind of time. So we decided to make the final list of the year a guide to the "Essentials"—i.e., if you only have time to explore a few records, here are 22 that we really feel you should investigate. Stylistically and topically broad, this list provides a good cross-section of the last 12 months, with a little something for everyone's taste. And while we may not necessarily think of them in terms of, "Oh yeah, that was my #5 record of the year," we will think, "Oh yeah, I loved that Against All Logic record!" Hopefully, you'll find at least one album on this list that you'll remember the same way.
—J. Edward Keyes
Read more about how we put together this year's list.
Read Best of 2020: Connecting the Dots
Read Best of 2020: It Got Heavy
Read Best of 2020: Imagining New Worlds
Read Best of 2020: Silver Linings
Merch for this release:
Vinyl
Since catapulting into the mainstream with 2011's stunning debut Space Is Only Noise, Chilean producer Nicolas Jaar has left an indelible impression on modern electronic music as we know it, experimenting with dance norms in order to expose and exorcise the postmodern anxieties bubbling underneath. After spending the past four years in a more collaborative role, co-producing FKA Twigs' Magdalene, running his Other People label, and releasing a smattering of EPs and singles, Jaar returned amid 2020's dumpster fire with not one, not two, but three full-lengths. Whereas the two albums bearing the artist's own name—the sprawling Cenizas and tightly-wound Telas—showcase wistful, contemplative ambient spurned by lockdown isolation, his second outing under the Against All Logic alias traffics in the polar opposite; an apocalyptic rave soundtrack full of hard-edged grooves and distorted Beyoncé snippets, cathartic from beginning to end. It's the cumulative sonic fulfillment of Jaar's eclectic raison d'être ("Fuck reconciling," he declared in 2016), so it's only right that we recognize both sides of the equation, divided and yet united: the handiwork of a true revolutionary.
—Zoe Camp
Read our guide to Nicolas Jaar's discography.
Listen to an interview with Nicolas Jaar on Bandcamp Weekly.
The verse that best summarizes Shrines comes not from founders Billy Woods and ELUCID, but guest Nosaj: "I can't stop, y'all made me this way/ I'm too far gone to turn back now." Where 2018's Paraffin—which has just been released in a deluxe 2xLP edition—hung out in the pitch-black alleyways of late-stage capitalism, Shrines pushes through to find out what's left on the other side. The answer: not much. Throughout Shrines, Woods and Elucid explore the forces that push people like Nosaj to the brink. On "King Tubby," Woods describes a neighborhood where longtime residents live in apartments with clanging pipes while new money clogs the streets with their Acuras. In "Ramses II," he sees "Doormen's faces blend into one another/ Glass panels in the sky, with the sound off," concluding: "zero-sum, so somebody gots to win." By the end of the record, the message is clear: Utopias belong only to those who are rich and privileged enough to build them, to the people who ruin skylines with their multimillion-dollar shrines to nothing. In 2020's deeply misguided sprint to brand everything with songs on it a "pandemic record," Shrines interrogates the one pandemic that's been here for decades: the way unchecked capitalism is allowed to run roughshod over everything in its path. I doubt we will see a vaccine any time soon.
-J. Edward Keyes
Read our review of Shrines.
Merch for this release:
Compact Disc (CD), Vinyl LP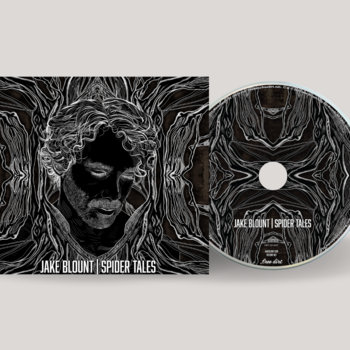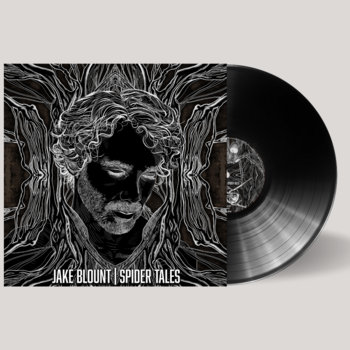 In a year when what it means to be an American was being renegotiated on levels both societal and spiritual, banjoist, fiddler, and music scholar Jake Blount beautifully captured the tenor of the times with the stunning Spider Tales. Accompanied by a backing band composed of mostly queer musicians, Blount interrogates the established narrative of American music—from folk to gospel to blues to bluegrass to country—by unearthing its Black and Indigenous roots in a mix of instrumental and traditional songs that are by turns joyful, chilling, mournful, and often deeply moving. Popular music is America's one unimpeachably great contribution to world culture and with Spider Tales, Blount enriches the canon by re-centering the contributions of those who were marginalized from history. We are all elevated for his efforts.
—Mariana Timony
Read our review of Spider Tales.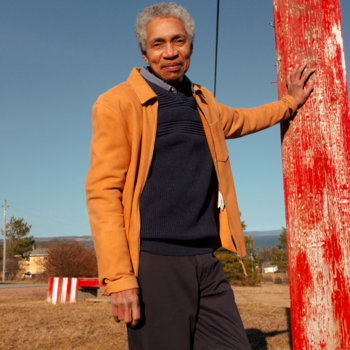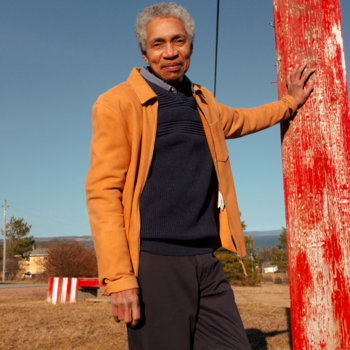 The last few years have seen synth pioneer Beverly Glenn-Copeland finally get his due, perhaps largely thanks to the 2018 documentary Keyboard Fantasies. The 76-year-old composer, singer, and songwriter quietly soundtracked many a Canadian childhood as the keyboardist on Mr. Dressup, but his lovely new age synth album from 1986, after which the documentary is titled, remained a cult curiosity. Thankfully for us, he's never stopped making music. Transmissions, an anthology, threads together his (non-children's music) work from throughout the years; it's a beautiful document of a masterful talent, a lifelong love for music, and a desire to create work that heals and soothes.
-Jes Skolnik
Read our review of Transmissions.
Merch for this release:
Vinyl LP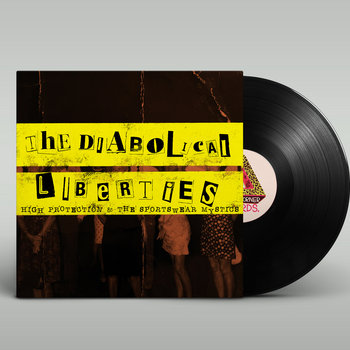 In a year when actual nightclubbing was mostly off-limits, The Diabolical Liberties made dancing in this strange world possible—even if that meant an introspective shuffle, at home, perhaps wearing a pair of sliders. Distilling a foggy buzz of late-night musical escapades, chameleonic producer Alex Patchwork nonchalantly laid a path of post-punk-dusted basslines and quirky beats for Rob Gallagher's sly musings about plastic footwear, shopping trolleys, and Rudeboys in Outa Space. Essential lockdown listening.
-Andrew Jervis
Listen to an interview with Diabolical Liberties on Bandcamp Weekly.
Merch for this release:
Vinyl LP, , T-Shirt/Apparel, Cassette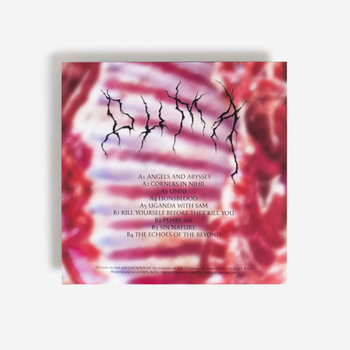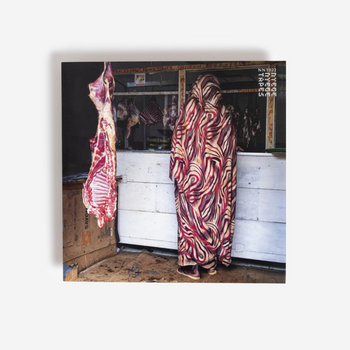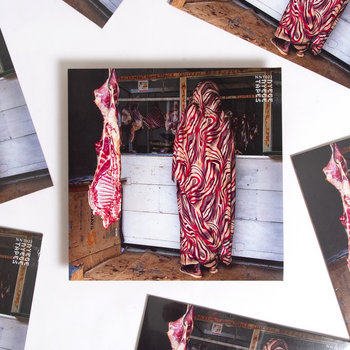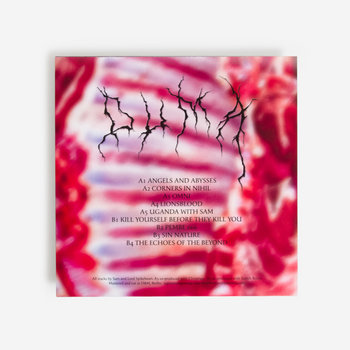 That the debut album from Kenyan duo Duma showed up in both a Best Metal and Best Electronic column this year tells you everything you need to know about its contents. Duma is a rotary saw set on "demolish," a quaking, seething, clawing set of songs that pit industrial drone against grindcore vocals and let the two forces duke it out, track after track. The dominant element throughout is percussion—grimy, hammering industrial rhythms that sound like cinder blocks clanging around inside a warehouse clothes dryer. This is music for a world that's been ruthlessly automated, where bloodcurdling screams become humanity's last-ditch effort to claw itself back from the brink.
-J. Edward Keyes
Read our interview with Duma.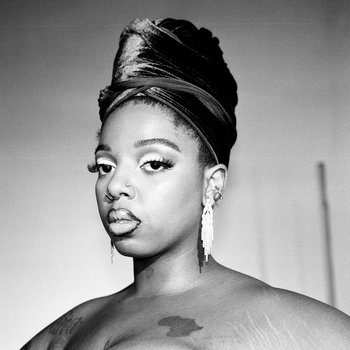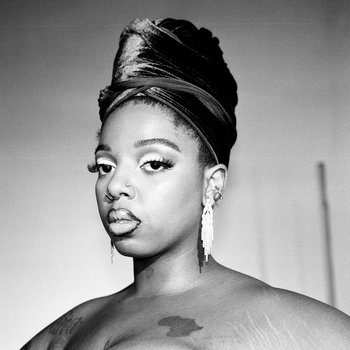 Merch for this release:
Cassette, Compact Disc (CD), , Vinyl LP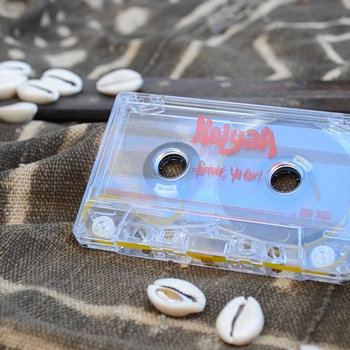 "Who is supposed to ride or die for me if not I," asks KeiyaA on her debut Forever Ya, Girl. The Chicago-bred singer's debut is a deconstructed R&B musical correspondence between her and her artistic foremothers, like poet Ntozake Shange, whose for colored girls who have considered suicide/when the rainbow is enuf is recited on the forthright "I Want My Things!" KeiyaA's lo-fi tracks are often succinct, peppered with sampled outtakes from Black cultural moments. KeiyaA's debut is about education and Black liberation at its core. Forever Ya, Girl plays like one long letter between KeiyaA, those that came before us, and those that will come after us.
-Diamond Sharp
Merch for this release:
Vinyl LP
Cellist and composer Okkyung Lee is one of the contemporary experimental music landscape's true treasures, creating music that speaks as deeply to the heart as it does the head. Yeo-Neun, an intensely personal work bordering on a living autobiography in sound, is a departure from her usually more oblique and challenging pieces, though it is no less cerebral or rigorously crafted. It is remarkably tender and has endless depth, evoking both a visceral emotional response and careful reflection. There are so many worlds inside this incredible album, ones I've returned to time and again this year, and it still feels as though it contains secrets that have yet to be revealed.
-Jes Skolnik
Read our review of Yeo-Neun.
Merch for this release:
2 x Vinyl LP, Cassette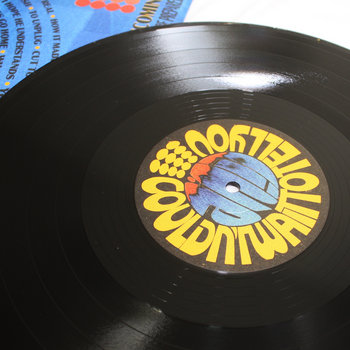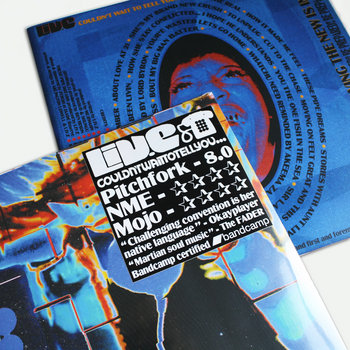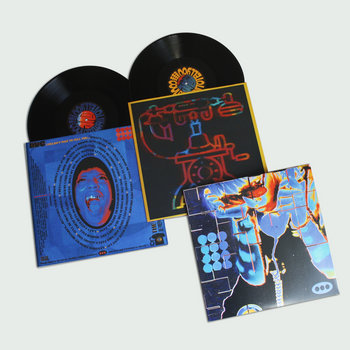 Couldn't Wait to Tell You is the best possible example of musical collagework—an album where jazz and soul and pop not only bleed together, they overlap and interrupt each other, making for an album that remains defiantly unpredictable from its first note to its last. The heavenly "About Love at 21" feels like a locked groove at the end of a soul 45, the same string-and-horn chart surging over and over as (Liv).e—aka Olivia Williams—free-associates over top of it. In the very next track, she's on to gliding orchestral balladry with a string section worthy of Frank Sinatra and a fluttery vocal that recalls Curtis Mayfield in his finest falsetto. From there it's a hopscotch: tumbling jazz on "To Unplug;" spaced-out, synth-driven spoken word on "Cut To The Chase;" morphine-drip ambient on "Moving On Felt Great." (Liv).e conquers them all, but more importantly, she makes them feel like all of these odds and ends belong together. In the end, the album's biggest tell was right there in the title: (Liv).e has so much to say—every second of it compelling—that she lets it all tumble out at once.
-J. Edward Keyes
Read our Certified feature on (Liv).e.
Listen to an interview with (Liv).e on Bandcamp Weekly.
Moodymann
Taken Away
Kenny Dixon Jr. is Detroit house music royalty. Though he's been making dancefloor bangers played around the world for decades, the DJ has largely eschewed the international spotlight, preferring to quietly roam and rep his home turf. His work too, sounds lovingly lived-in in a way that music designed for the club rarely does. Dixon Jr. flips and layers soul samples over warm sweeping synths and kicks that keep the pop and crackle of vinyl even in digital format. Taken Away is at turns mournful and celebratory, sensual and sweet, and it reminds me of dancing at one of my favorite bars in Chicago, Danny's, a townhouse turned into a welcoming hole-in-the-wall, which nurtured a special corner of the scene here and which shut down this year. There will never be another place like it, just like there will never be another DJ who does it quite like Dixon.
-Jes Skolnik
Read our guide to Moodymann's discography.
Merch for this release:
Cassette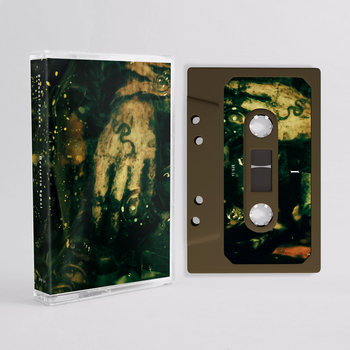 We're used to thinking of psychedelia as the stuff of flower-children and microdosers, a hallucinogenic flow chart for transcending earthly bullshit: tune in, drop out, wash, rinse, repeat, return to reality. While many of their lyrical tropes take inspiration from the arcane—third eyes, spirit guides, astral boundary breaks, and what not—practitioners often shy away from addressing that darkness outright in their music; the LSD-induced soundscapes may drift towards chaos, but rarely succumb to it, lest the good vibes come crashing down. But Finland's Oranssi Pazuzu aren't like most psychedelic bands—they're more like a posse of dark wizards, casting sinister spells with tremolo riffs and blast beats instead of wands, welcoming the bad trip in all its ego-anihilating, mind-crushing glory. And the awe-inspiring feats they pull off across Mestarin kynsi's six, epic tracks are nothing short of enchanting, not to mention disturbing. Consider the demonic prog of "Uusi teknokratia," in which vocalist Juho "Jun-His" Vanhanen roars like a vengeful dragon over smoky synth plumes, or the closing climax of "Taivaan portti," which unleashes the full, cataclysmic brunt of an already Titanic rhythm section in a remarkable display of dominance. Rarely has psychedelia sounded so disturbing, and that's what makes this music such a monumental achievement—what fun is breaking through to the other side if there's no risk involved?
-Zoe Camp
Read our review of Mestarin kynsi.
Merch for this release:
Compact Disc (CD), Vinyl LP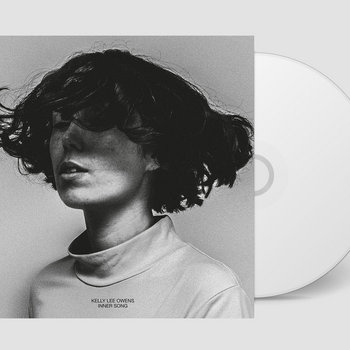 In a year that felt like a long downpour, Inner Song offered a warm blanket: ten murmuring electronic pop songs so lovingly and meticulously crafted they often felt like glass sculptures. Kelly Lee Owens's breathy voice navigated every curve beautifully, slaloming gently down the slopes of "On," heaving soulfully upward on the churning, ghostly "Re-Wild." Even all-caps special guest John Cale on "Corner of My Sky" can't steal the show. That confident sense of control, those whispering synths and fluttering rhythms, and an overriding mood of gentle grace, made Inner Song feel comforting. The quiet triumph of "L.I.N.E.," where Owens glides through a chorus that is pure pop bliss, contains the album's summary statement: "Gonna trust my speed." On Inner Song, Owens is defiantly and wondrously unhurried.
-J. Edward Keyes
Read our interview with Kelly Lee Owens.
Merch for this release:
Vinyl LP, Compact Disc (CD)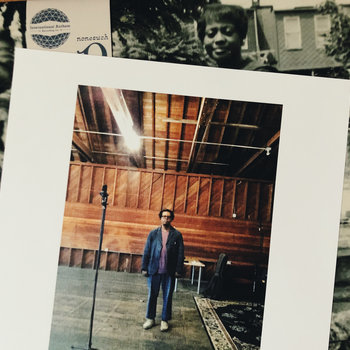 Jeff Parker's 2016 album, The New Breed, inadvertently became a tribute to his father Ernie, who died while Parker was recording the LP. So when it was time for him to compile a new album, he wanted to honor his mother. "I wanted to dedicate something to [her] while she would still be here to see it," Parker said in January. In turn, Suite for Max Brown reflects her stately aura through '90s-focused R&B, funk, and hip-hop, pulling in various tempos without losing its way. The result is more of a beat tape than a jazz album, and by tapping into the aesthetics of Stones Throw, Madlib, J Dilla, and A Tribe Called Quest, Suite for Max Brown becomes equally active and recessive, a record with which you could engage or let fade into the background. Most of all, it is a rightful tribute to a key figure in Parker's life.
-Marcus J. Moore
Read our interview with Jeff Parker.
Listen to an interview with Jeff Parker on Bandcamp Weekly.
Merch for this release:
Vinyl LP, Cassette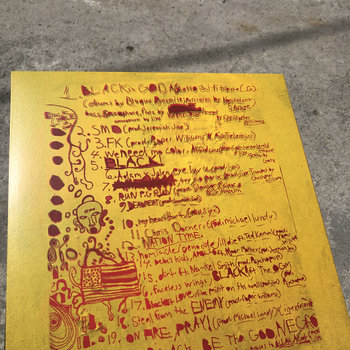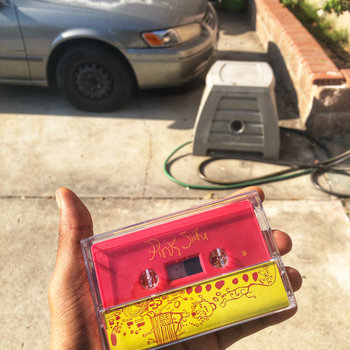 Released in April, NEGRO arrived just as COVID-19 began to spread and as police brutality spurred widespread protest in the United States and abroad. It was an album of the moment; by mixing hardcore punk, cosmic jazz and alternative rap, Pink Siifu funneled Black rage into an unfiltered purge. Where "SMD" and "FK" raises a finger to politicians and white men who "wanna take yo' shit," songs "DEADMEAT" and "Chris Dorner" take the fight back to the cops. "Fuck y'all fuckin' pigs!" he exclaims on the former. "Cop killer, cop killer, that's my n—a," he declares on the latter. And by using an old clip of Deborah Johnson discussing how the police killed her partner Fred Hampton, Siifu shows that we're still battling the same conflict, and that Black people have a right to be angry—no matter how uncomfortable it makes others feel.
-Marcus J. Moore
Read our Certified feature on Pink Siifu.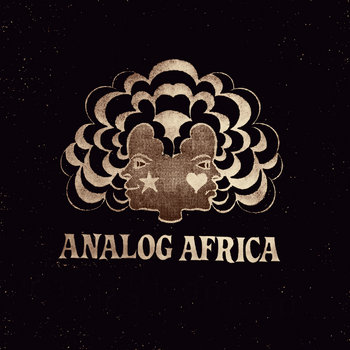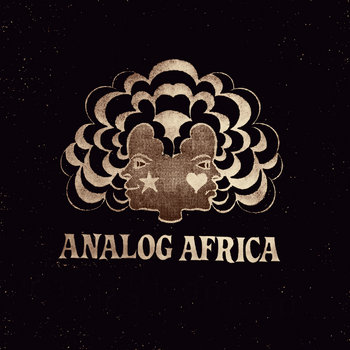 Merch for this release:
Vinyl LP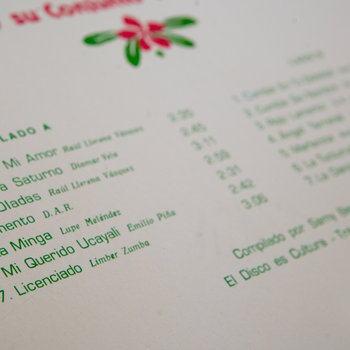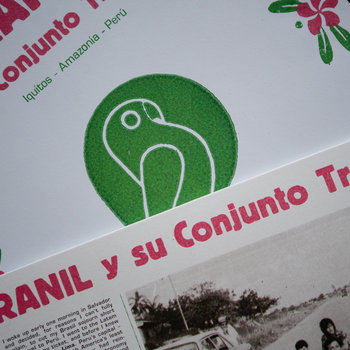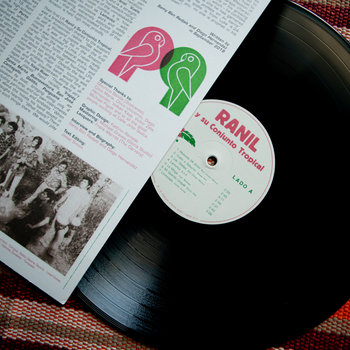 Peruvian singer, musician, and politician Raúl "Ranil" Llerna was responsible for crafting a distinctive, utterly hypnotic style of guitar-driven cumbia in a remote Amazonian city accessible only by air and water. Tragically, he passed away from COVID-related issues not long after Analog Africa released this superb collection of his music. Kudos to the label (and friends like Dengue Dengue Dengue) for raising money to prevent further suffering in Iquitos and ensuring the music lives on.
-Andrew Jervis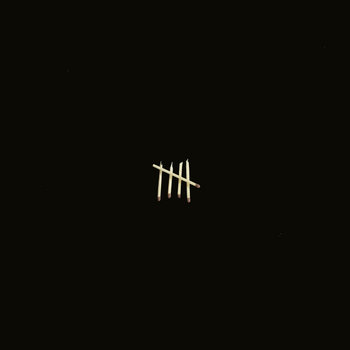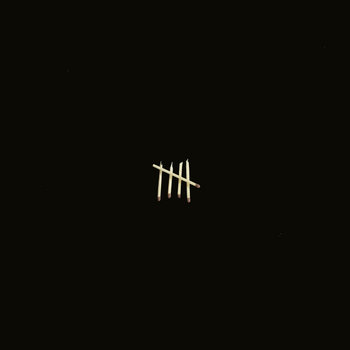 Merch for this release:
2 x Vinyl LP, Compact Disc (CD)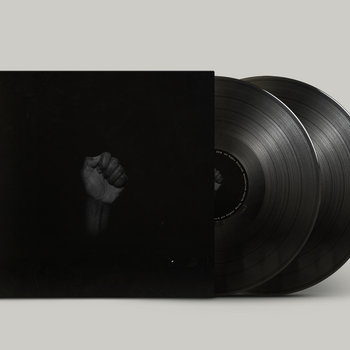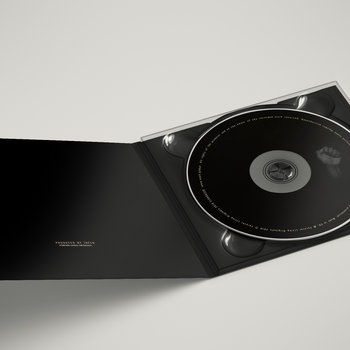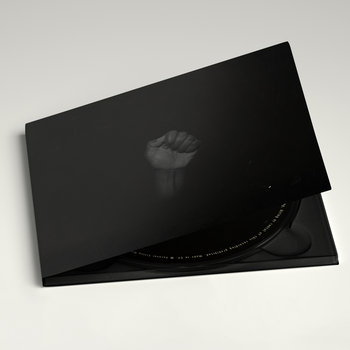 With a rolling midtempo groove that gives way to a chorus full of bright, sweeping strings, "Strong"—the first song from SAULT's Untitled (Rise)—doesn't feel like an album opener. That makes sense; sonically and thematically, Untitled (Rise) continues the statement made by the band's previous effort, Untitled (Black Is). Arriving in June, less than a month after the murder of George Floyd and at the height of the subsequent protests, Untitled (Black Is) operates in an aesthetic playing field where the spirit of soul music, the energy of punk, and the righteous indignation of the Black freedom struggle cohabitate. Considered in tandem, both albums use novel production and fiery, bombastic songs to deliver a message of resistance and self-determination. Songs like "The Beginning and the End" explore heavy, Afro-beat-inspired funk, while "Wildfires" wields its dreamy, echoed-out groove as the backdrop for a searing indictment of the police's campaign of terror against the Black community. Hot with rage and bursting with creative possibilities, Untitled (Black Is) and Untitled (Rise) make a strong case for SAULT as 2020's most relevant and ambitious band, and their work serves as a timely and crucial soundtrack of the moment.
-John Morrison
Read our reviews of UNTITLED (Black Is) and UNTITLED (Rise).
Merch for this release:
2 x Vinyl LP, Compact Disc (CD)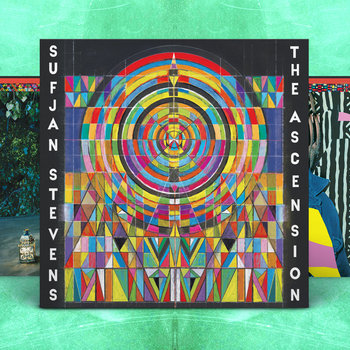 Sufjan Stevens got angry, got horny, got sad, got selfish, and finally got a little bit enlightened on The Ascension, a record that's a perfect distillation of our collective experience in the year 2020. Though Stevens has always followed his own quirky musical star, The Ascension is anachronistic even for him; the record's synthesized sounds and rhythmic pop influences are a marked departure from the pastoral indie folk of his most celebrated past releases. Stevens sings a litany of emotional resentments about the degradation of society and his own loss of faith in humanity—themes firmly rooted in the present moment—over a sprawling array of heavily-processed sounds that swing from bright and pulsating to harshly industrial to lush and shimmering. While the use of artificial tones might have been intended to hold the listener at a remove from the mix of rage and loneliness in his words, in Stevens's hands they have the opposite effect. "I don't want to write a song about myself over a beat like that," he told Bandcamp in an interview about his latest album. Instead, he wrote a record about all of us.
-Mariana Timony
Read our interview with Sufjan Stevens.
Moses Sumney
græ
Merch for this release:
Vinyl LP, Compact Disc (CD), Vinyl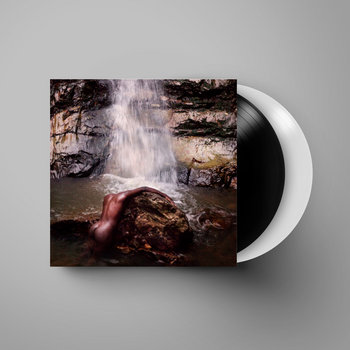 After many years of living in Los Angeles, relocating to Asheville, North Carolina provided the isolation, inspiration, and clarity Moses Sumney needed to write græ. Released in two parts, the album departs from its more minimalist predecessor Aromanticism, with Sumney embracing a more expansive sonic palette as he delves deeper into his desires and fears, providing a musical snapshot of his most pressing concerns as he transitions to another decade of life. As the title suggests, Sumney explores the gray areas of growing up—unrequited love, following your own path, and the general uncertainty that shapes one's late 20's. "I wish I could dedicate my life to something bigger than me," he sings on "Gagarin." That pining for self-determination propels græ and makes it both deeply personal and relatable.
-Diamond Sharp
Read our interview with Moses Sumney.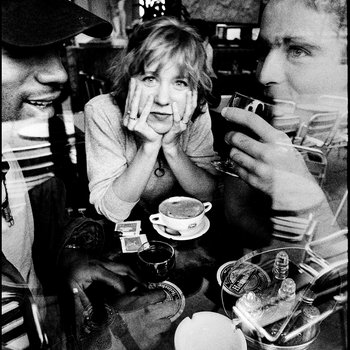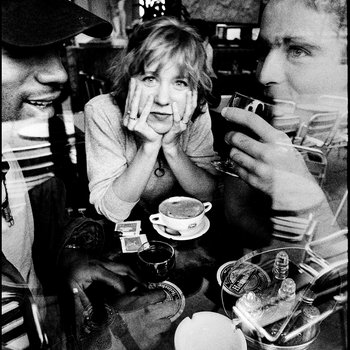 Merch for this release:
Compact Disc (CD), Bag, Vinyl LP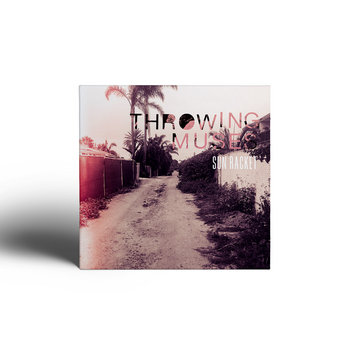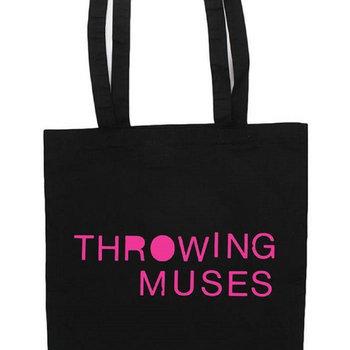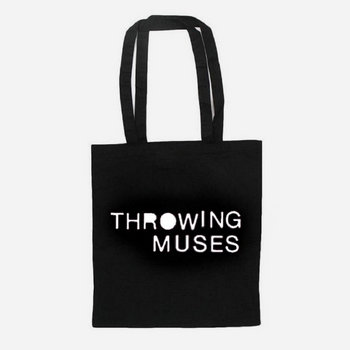 "Guitar bands are over and rock music is dead," sings the chorus of cultural arbiters in a boring song we've been subjected to for the past 15 years or so. Except here come Throwing Muses to put that dreary assumption to bed with the triumphant Sun Racket: a record as gloriously brutal, joyful, puzzling, and perfect as anything in their peerless, four-decades-long discography. And who better to lead the charge? After all, this is a band that never quite subverted the rock genre so much as refracted it into their own weirdo image, which they continue to do with songs that are as nebulously grim and strange as they are hooky and beautiful. What Sun Racket does most thrillingly is provide material proof that the practical magic of musical chemistry built over decades is not something that can be easily replicated, nor should it be so thoughtlessly dismissed. 
-Mariana Timony
Read our review of Sun Racket.
Duval Timothy
Help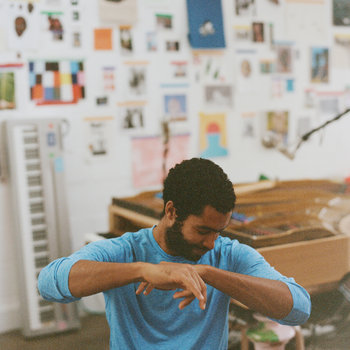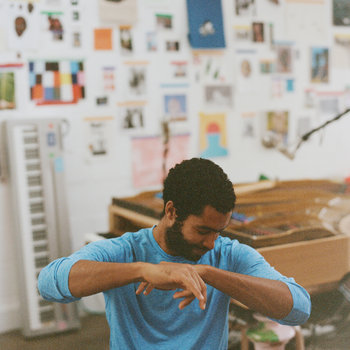 Merch for this release:
Compact Disc (CD), 2 x Vinyl LP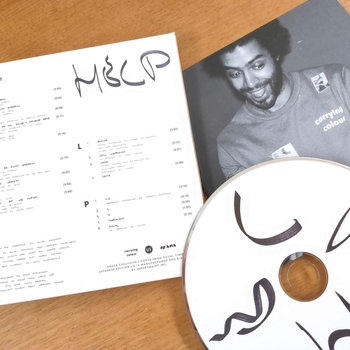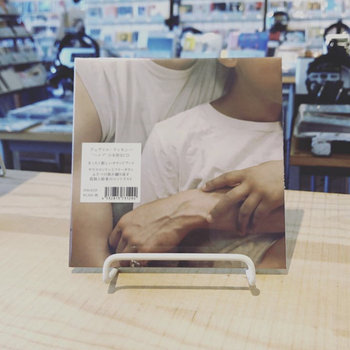 Created in collaboration with producer Rodaidh McDonald, London-born pianist and multidisciplinary artist Duval Timothy's latest album Help, uses jazz and contemporary electronica as a vehicle to explore everything from the Trans-Atlantic slave trade to the trials of mental health. Beautifully composed and full of rich emotion and atmosphere, Help can be a cathartic listen. With tunes like "Alone" or the harrowing vocal and piano piece "Slave," Duval Timothy plays with darkness and light in a way that is, by turns, challenging and rewarding.
-John Morrison
Read our review of Help.
Listen to an interview with Duval Timothy on Bandcamp Weekly.