BEST OF 2020
Best of 2020: Imagining New Worlds
By Bandcamp Daily Staff · December 16, 2020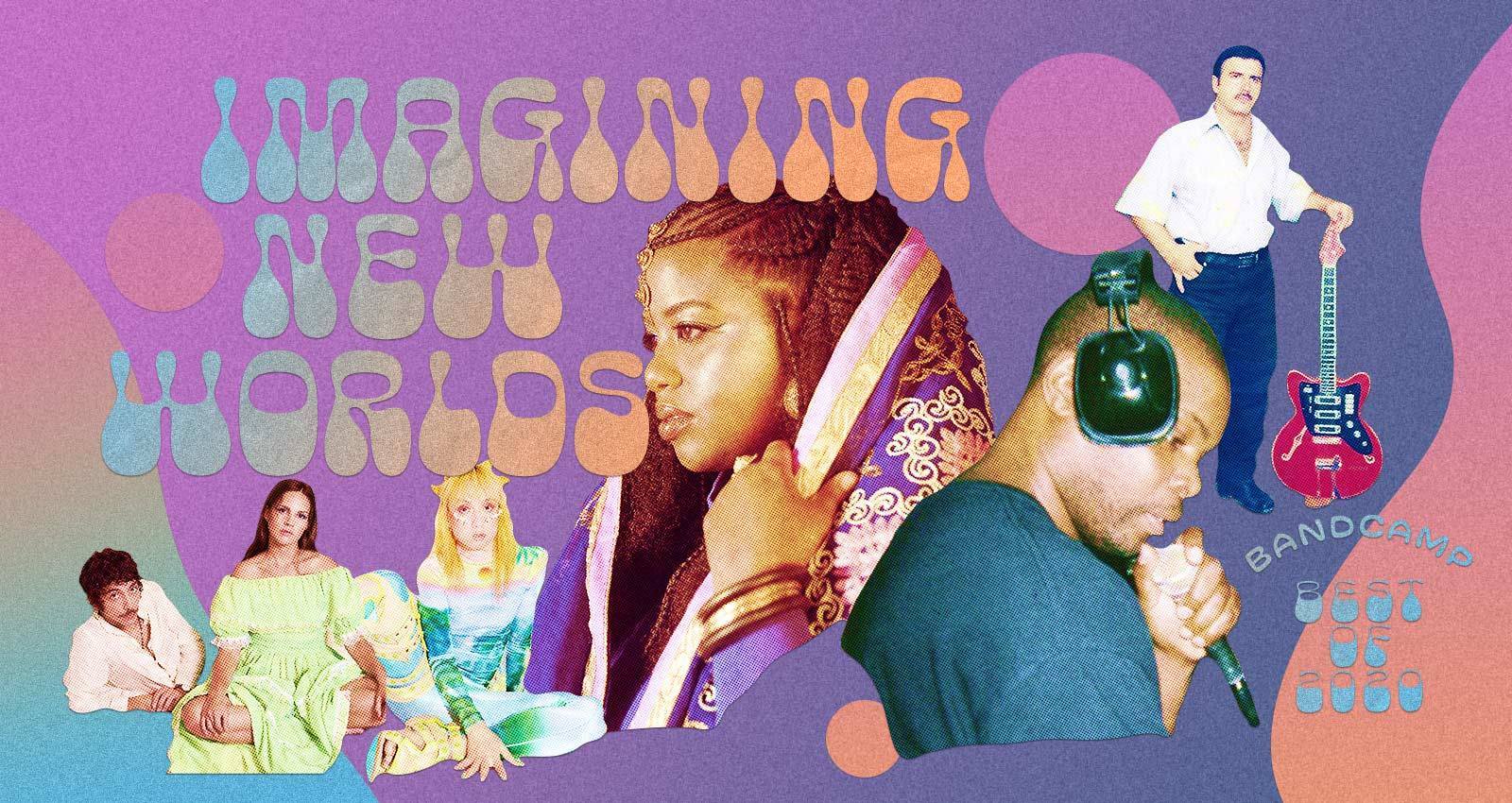 In a year when the world got terrifyingly small, musicians from all walks of life and all musical genres counteracted the claustrophobia with records that helped expand our shrinking reality. From delving into sacred internal spaces and journeying to ancient realms, to patchworking inspired new futures from pieces of the past and dreaming of worlds yet unexplored, the records below demonstrate music's capacity to be rooted in the all-too-human domain of the real while divinely transcending its boundaries, and the bravery of forward-thinking musicians in constantly seeking out captivating ways to transport the listener to places beyond the mundane.
-Mariana Timony
Read more about how we put together this year's list.
Read Best of 2020: Connecting the Dots
Read Best of 2020: It Got Heavy
Read Best of 2020: Silver Linings
Read Best of 2020: The Year's Essential Releases
Merch for this release:
Vinyl LP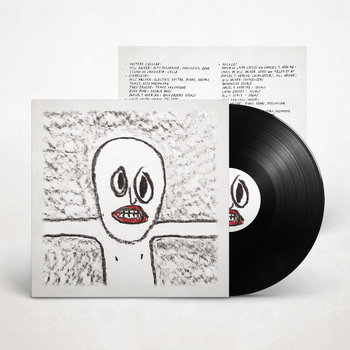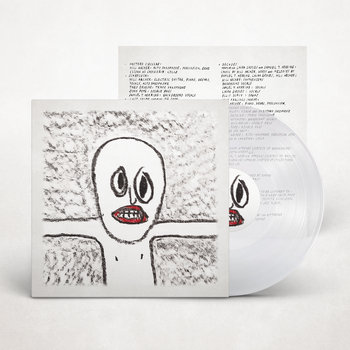 Will Archer's first solo album as Wilma Archer is obsessed with mortality. Partly inspired by John Fante's brilliant Bandini novels, Archer finds strength in fighting against complacency—that moment when giving in turns to ennui. His production is downcast but sweet, providing ample ground for his various collaborators to explore. The MF DOOM-assisted "Last Sniff" is obviously a highlight, but Future Islands' Samuel Herring also serves up a remarkable feature, as does the always great Sudan Archives. Archer is a gracious host, offering room and board to anyone willing to contemplate his philosophies.
-Will Schube
Read our interview with Wilma Archer
In just a few short years Puerto Rico has been through the wringer, grappling with natural disasters, impending economic calamity, and a dizzyingly corrupt government—chaotic catalysts that propelled Buscabulla's resplendent full-length debut, Regresa. Echoing the anxieties of Boricuas on the island and in the diaspora, Raquel Berrios and Luis Alfredo Del Valle dream of a new horizon for their embattled homeland with soaring anthems of revolution ("Vámono," "Mío") and snapshots of implacable local resilience ("NTE," "El Aprieto"). The album's poignant title is both a proclamation of the real life couple's homebound return (they were previously fixtures of New York City's indie scene) as well as a plea to those who've left the island to come back and rebuild. Tension intersects with hope throughout Regresa, particularly on "Club Tú y To" and "Nydia," capturing Buscabulla's search for belonging, understanding, and mutual support, and becoming prophecies for the future they mean to forge.
-Richard Villegas
Read our interview with Buscabulla.
Hundreds of hi-def loops and kernels of pure creativity lit the path to Dan Snaith's first laser-focused Caribou LP in six years, a cathartic meditation on life and death masquerading as a restless pop record. Snaith also celebrates something that's been easy to lose sight of during the Trump era: empathy. In his case, that means turning towards the people closest to him; family and close friends all loom large here. In a year that often felt claustrophobic and relentless, this album full of genuinely beautiful melodic moments and careful personal reflection feels like a much-needed balm.
-Andrew Parks
Read our Big Ups with Caribou.
Listen to an interview with Caribou on Bandcamp Weekly.
Merch for this release:
Vinyl LP, Poster/Print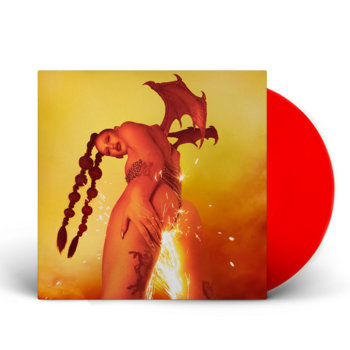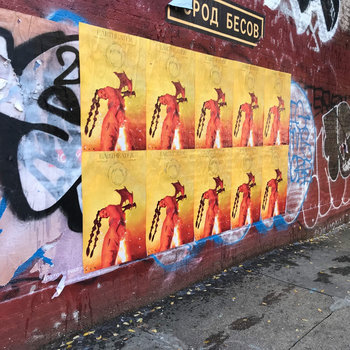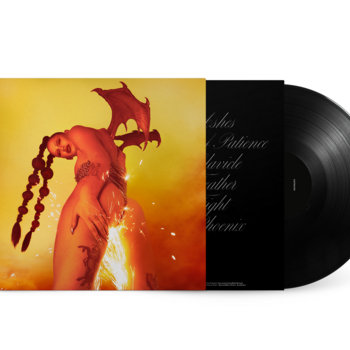 Every Eartheater album feels like returning to the same otherworldly realm, with songwriter Alex Drewchin ready to dream up a new, unexplored region. The volcanic landscape of Phoenix suggests rebirth by indulging in every fiery sonic extreme. Drewchin amplifies her project's strengths all at once, blending delicate strings, sweeping orchestras, and fractured digital trickery with a voice so vast, it makes room for both profound poetry and silly wordplay. It's not just Eartheater's best album—it casts new light on every previous one.
-Miles Bowe
Read our review of Phoenix: Flames Are Dew Upon My Skin.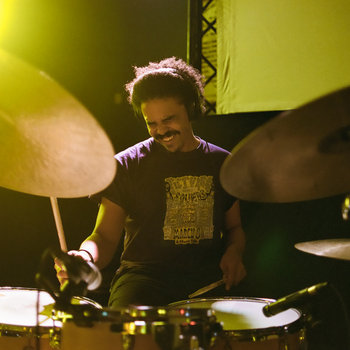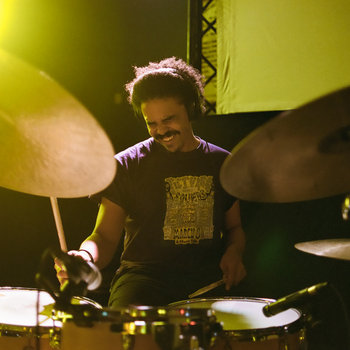 Merch for this release:
2 x Vinyl LP, Compact Disc (CD), Vinyl LP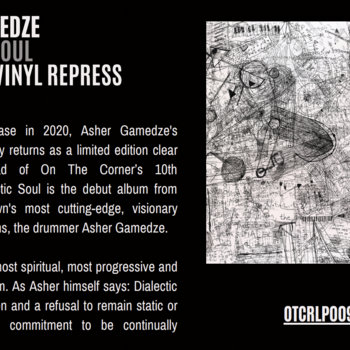 Civil unrest arises when systems, or legacies, put into place no longer serve the greater good—from the Soweto uprisings in 1976, right up through the present-day Black Lives Matter movement. On Dialetic Soul, Cape Town's Asher Gamedze furthers the tradition of free jazz with an aural exploration of both the commonalities—as well the many distinctions—among protests of the historically disenfranchised. With "State of Emergence," the drummer charts the evolution of unrest outright. Through indelible notes of Coltrane and Max Roach, Gamedze envisions a time and place when liberation for all is within reach, in the here and now.
-Shannon J. Effinger
Read our review of Dialectic Soul.
Merch for this release:
Compact Disc (CD), Vinyl LP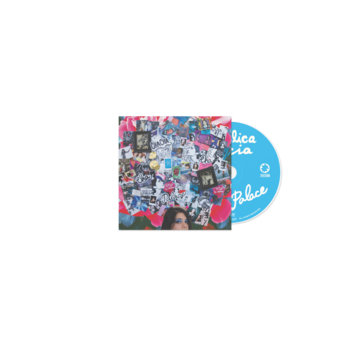 With her audacious sophomore album Cha Cha Palace, Angelica Garcia builds a bluesy, psychedelic, musical refuge for Latinx people stranded in an America that would rather alienate than represent them. "I see you, but you don't see me" goes the sobering opening salvo of "Jícama," confronting years of microaggressions lived and learned in her adopted home of Richmond, Virginia, while also harking back to a time when she actually felt "seen" by her community, growing up in California's San Gabriel Valley. Cherished memories become bricks in Garcia's towering Cha Cha Palace, from backyard parties ("It Don't Hinder Me") to religious iconography ("Guadalupe") and matriarchal scents ("Agua de Rosa"). It's a sensory canvassing of the past, laying the foundation for more incisive and unapologetic storytelling.
-Richard Villegas
Read our review of Cha Cha Palace.
Gabriel Garzón-Montano
Agüita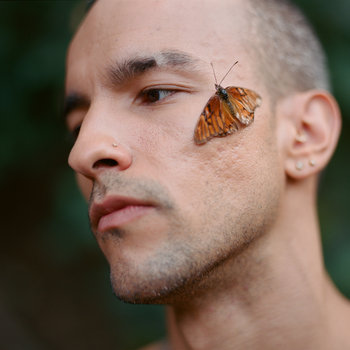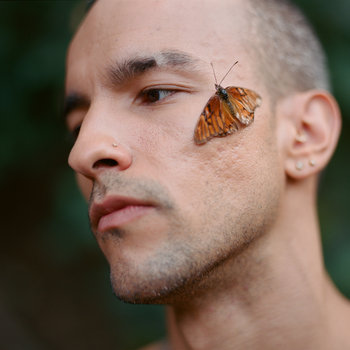 Merch for this release:
Vinyl LP, Compact Disc (CD), Vinyl, T-Shirt/Apparel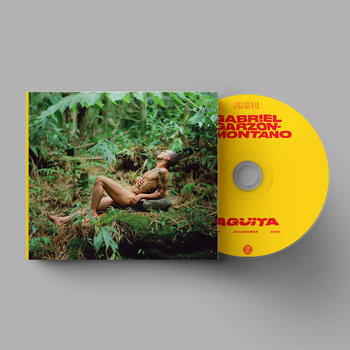 Gabriel Garzón-Montano wants it all. The Brooklyn artist's second album unfurls dramas of loss, desire, and the search for belonging against production that slithers frenetically from mode to mode. Ballads thick with lachrymose strings melt into outsize reggaetón beats and harmonized electric guitars, a diffuse spread linked by GGM's curious and playful voice, which assumes crackling falsetto arcs and self-assured, cavalier raps in turn. Agüita is an album against stasis, finding freedom in motion blur. It knows it's the places we don't recognize ourselves that let us stage our greatest transformations.
-Sasha Geffen
Read our review of Agüita.
Merch for this release:
Compact Disc (CD), 2 x Vinyl LP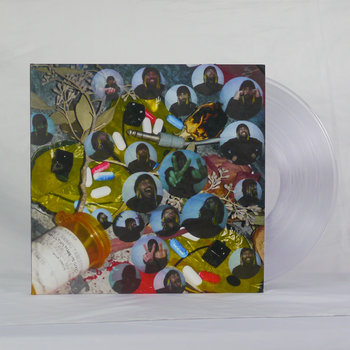 The centerpiece of Nick Hakim's stellar post-R&B album Will This Make Me Good is "QADIR," a gauzy meditation on life and death dedicated to a late friend. It encapsulates everything Hakim accomplishes on the album as a whole. Will This Make Me Good is a universe unto itself—experimental, yet rooted in a wide-ranging world of the soul music of the last handful of decades. Hakim spends the album's duration exploring its every nuance. It's both deliberate and rough around the edges, suggesting that there's a precision in the shag, though it never comes across as forced or beleaguered. With Will This Make Me Good, Nick Hakim stares at the complexities of life. He's fine not knowing the answers.
-Will Schube
Read our interview with Nick Hakim.
Listen to an interview with Nick Hakim on Bandcamp Weekly.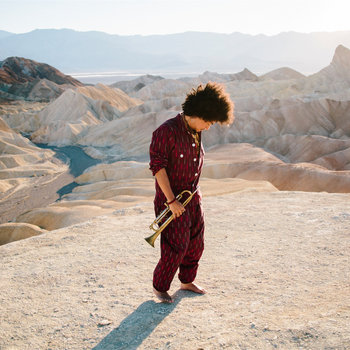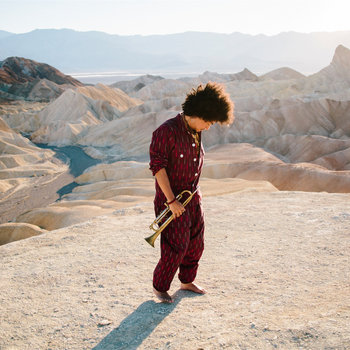 Merch for this release:
Vinyl LP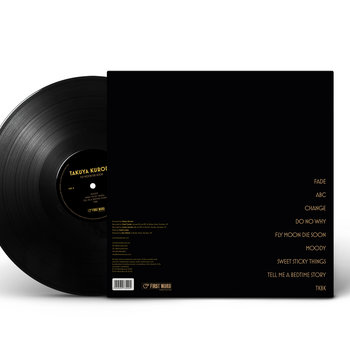 Japanese trumpeter Takuya Kuroda has explored parallel worlds throughout his career, signing to eminent jazz label Blue Note and performing live hip-hop with DJ Premier. On his sixth LP, Kuroda stitches genres into a colorful patchwork while inventing a new composition process. Beginning with home-recorded beats, he replaces elements with sampled sounds of sipping coffee or thwacking drums like Matmos's micro-sampling techniques. Corey King adds soulful vocals to album standouts "Fade" and "Change," before Alina Engibaryan glides through a cover of the Ohio Players' "Sweet Sticky Thing." Though he creates fresh sounds, Kuroda remains grounded in the classics.
-Jesse Locke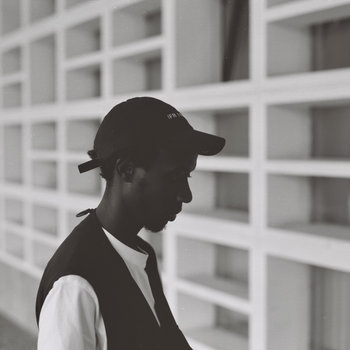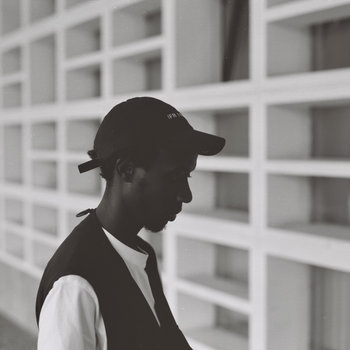 Merch for this release:
2 x Vinyl LP, Compact Disc (CD)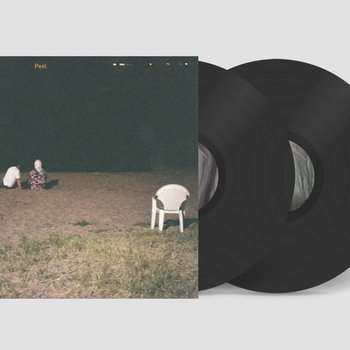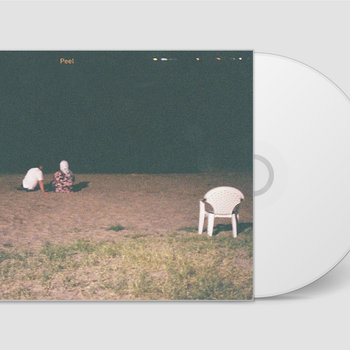 Joseph Kamaru, who releases lush compositions as KMRU, hails from the bustling experimental scene of Nairobi, Kenya, but he seems more at home in the quietude of its neighboring towns. "I can be connected and in-touch with my environment, which leads me to listening more," he said of his current homebase in Rongai, a dozen kilometers from the city limits. Peel embodies that deep listening. Created in 48 hours, the record exudes the warm expanse of ambient composers like Daniel Lanois while incorporating field recordings from nature, building to dream-like textures. With little notion of traditional meter or pacing, Peel finds cushiony comfort in the slow, liminal solitude that has defined this strange year.
-Arielle Gordon
Read our interview with Joseph Kamaru.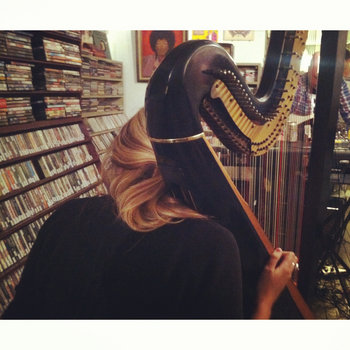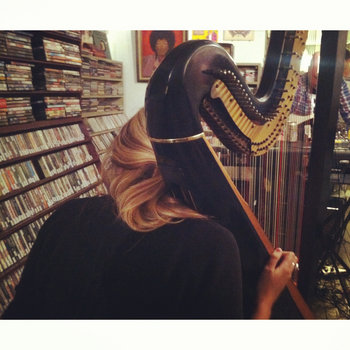 Merch for this release:
Compact Disc (CD), Vinyl LP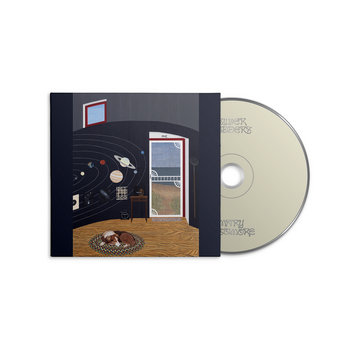 On Silver Ladders, harpist Mary Lattimore's lilting melodies and interlocking patterns signal an optimistic future. Her airy music is propelled by the intricacy of the harp itself—an instrument with 47 strings and seven pedals. Lattimore explores all of that potential with subtlety; her delicate shifts between harmonies and rich melodies feel effortless despite the instrument's complexity. Tracks like "Till A Mermaid Drags You Under" maintain spaciousness as they unfold, hanging in whimsical stillness through many changes. Silver Ladders is a twinkling daydream, like looking at the stars as they blink light years away.
-Vanessa Ague
Read our review of Silver Ladders.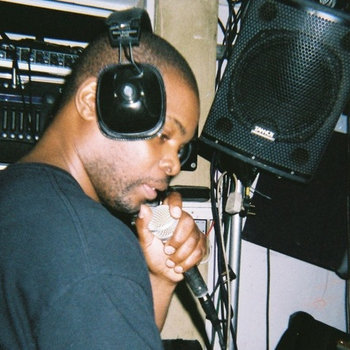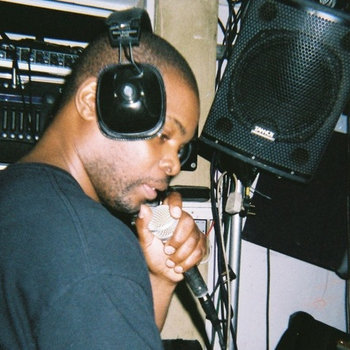 Merch for this release:
Vinyl
Earthbound in name, spacebound in spirit; broken beat pioneer IG Culture's debut LP as Likwid Continual Space Motion (LCSM) is a vibrant Afrofuturist adventure. Taking Zecharia Sitchin's interpretations of the ancient Sumerian tablets, LCSM reimagines the journey of the extraterrestrial Nibiru peoples' return to Earth, only to find the civilization they'd blessed mankind with had been turned to total chaos. Parallels with today's society are all too easy to draw, as IG whips up a fusion of jazz, broken beat, UK garage, and house to tell the timeless tale. Featuring a whole range of kindred spirits and soulmates from the London broken beat community, and many planets beyond, Earthbound is one of IG's boldest explorations to date.
-Dave Jenkins
Listen to an interview with LCSM on Bandcamp Weekly.
Merch for this release:
Vinyl LP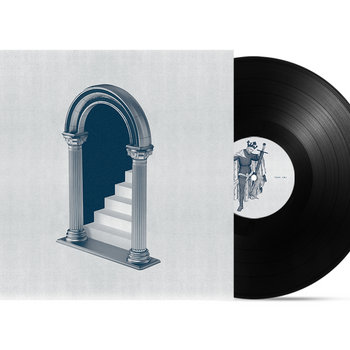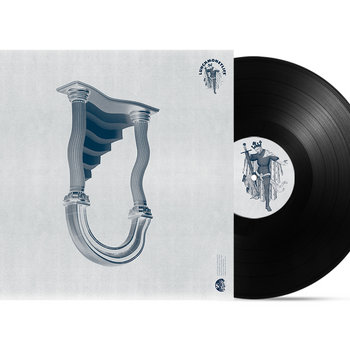 A five-person group from London, Lunch Money Life make music that doesn't sound like it's being played at or for you; as the album title implies, it's more like you're being swallowed up by it. There's trombone, saxophone, guitar, and bass, but what comes through strongest on tracks like "Superego" and "Living3000" are the endless waves of synth (possibly bolstered by co-producer Danalogue of The Comet Is Coming). On "Informant," half-heard voices recall Burial. This is a soundtrack to life inside one's own head on a not-great, gray day.
-Phil Freeman
Read our review of Immersion Chamber.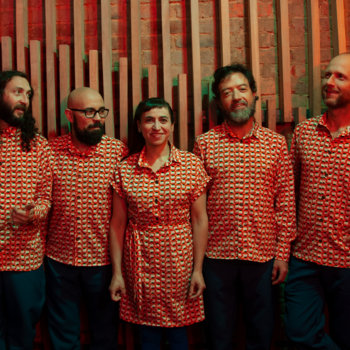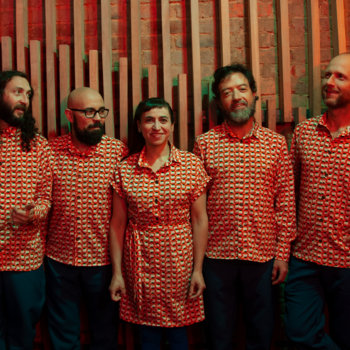 Merch for this release:
Compact Disc (CD), 7" Vinyl, Cassette, Vinyl LP
Eblis Álvarez has been exploring and reshaping the sound of Colombian cumbia ever since forming Meridian Brothers as a teenager in the '90s. Yet the hypnotic pulse at the heart of his eighth album, Cumbia Siglo XXI, might well be its only traditional aspect. Rhythm is the foundation for vibrant psychedelic experimentation ("Cumbia de la Fuente"), buzzing synth-pop ("Puya del Impresario"), even an oddball cover of "Son of a Preacher Man" ("Cumbia de Pichaman"). Cumbia Siglo XXI is a kaleidoscopic, joyful vision of cumbia's future from an artist that's spent his career studying its past.
-Jeff Terich
Read our interview with Meridian Brothers.
Nicole Mitchell & Lisa E. Harris
EarthSeed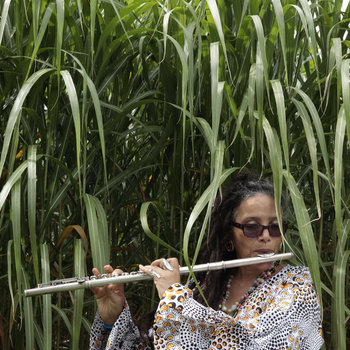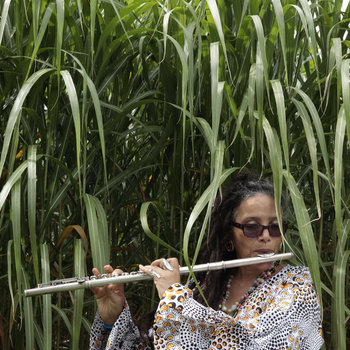 Merch for this release:
2 x Vinyl LP, Compact Disc (CD)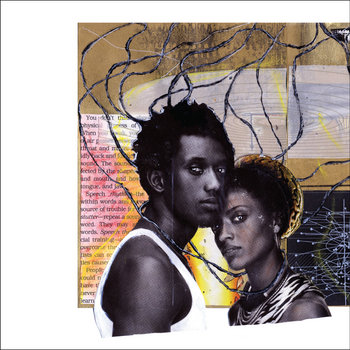 Inspired by Afrofuturist visionary Octavia Butler's post-apocalyptic science fiction series of the same name, EarthSeed is a daring, creative work by flautist/composer Nicole Mitchell and vocalist/composer Lisa E. Harris. Originally recorded in the summer of 2017 at the Art Institute of Chicago, EarthSeed swings from the wistful, exploratory flute piece "Evernasence/Evanescence" to the tense and dark atmosphere of "Moving Mirror," all the while capturing the breadth of Harris and Mitchell's improvisational genius.
-John Morrison
Read our review of EarthSeed.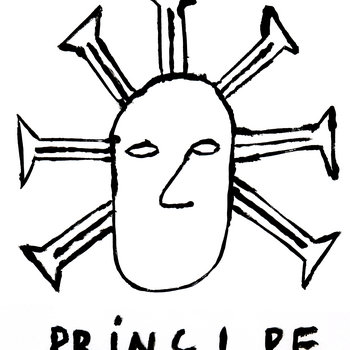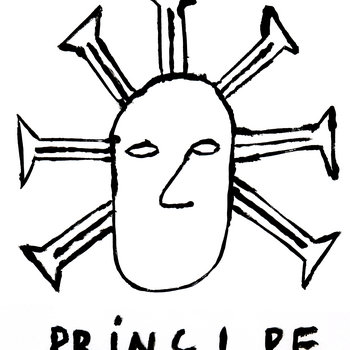 Merch for this release:
Vinyl LP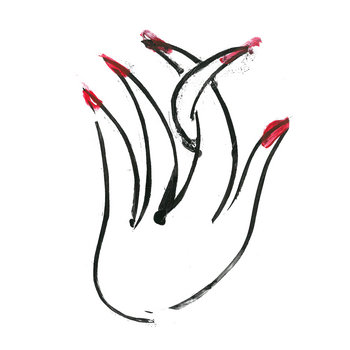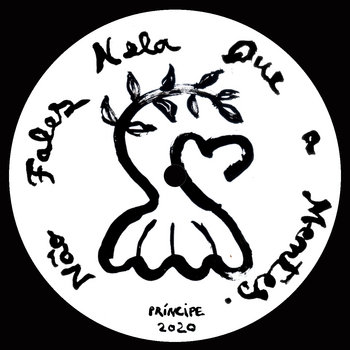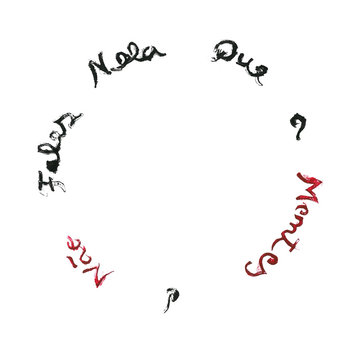 Even when she was recording as Nídia Minaj back in the early days of Lisbon label Príncipe, it was clear that the artist now known simply as Nídia was destined for breakout stardom. Each of her releases over the last six years slowly solidified her rep, all of them centered around her manic take on regional styles like batida and kuduro. Then in 2020, she torched the blueprint completely. Não Fales Nela Que A Mentes doesn't imagine new forms for existing styles—it imagines whole new styles, period. Recorded under COVID-19 lockdown, the album does not give a fuck about bangers-by-the-numbers. Instead, it skews meditative, jittery beats kicking and thrashing beneath weird, eerie flutes, knife-like keys and pads warped beyond recognition. Não Fales Nela Que A Mentes is Nídia's Kid A, the moment she surveys her past and goes, "Nah. I think I'll do this instead."
-J. Edward Keyes
Read our interview with Nidia.
Merch for this release:
Compact Disc (CD), Vinyl LP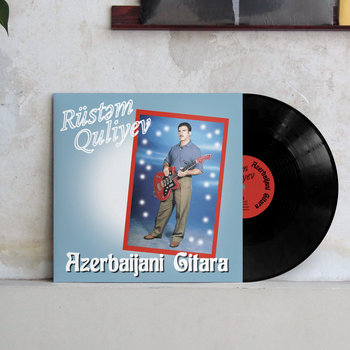 Don't let those creased khakis and that short-sleeve polo fool you—Azerbaijan guitarist Rüstəm Quliyev was a visionary, mastering Persian tar and saz before moving to the electric six-string. His homeland situated at the crossroads of Eastern Europe and Western Asia, Quliyev positioned his music similarly, embracing an international array of sounds: Bollywood disco, flamenco, Anatolian psych, Eurodance, Afghani pop, or some festive outburst from an imaginary land. Quliyev succumbed to lung cancer before the age of 40, but Azerbaijani Gitara mesmerizes, capturing a sound without borders.
-Andy Beta
Read our feature on the life of Rüstəm Quliyev.
On Lov3 & L1ght, Rui Ho fully embraces her inner mutant-pop diva. Using R&B and post-club tropes for sci-fi-grade world-building, she draws from her Chinese heritage, pop culture, and dance music history to envision a future of empowerment and self-actualization. Heartbreak is distilled into glowing, novel sonorities on the addictive "Hundred Thousand Ways" and "Right Now," with convulsive synths over delicious hooks. Rui Ho's pop realm glistens with a 3D-graphic sheen while offering a fresh emotive outlet.
-Andra Nikolayi
Read our review of Lov3 & L1ght.
A beautifully groovy meditation on the meaning of identity, family, and ancestral lineage, DNA Activation is the second LP by Toronto-based singer/songwriter Witch Prophet. It's the follow-up to The Golden Octave, one of our Best Albums of 2018. With its richly composed beats co-produced by SUN SUN and lyrics sung in Amharic, English, and Tigrinya, DNA Activation is warm, soulful and contemporary. The album's standout track "Darshan" is a sweet and jazzy lullaby that finds Witch Prophet professing the deep, transformative love she has for her son: "Never felt a love like this before/ You chose me and changed me/ I am so grateful/ What a gift, what a joy, my baby boy/ I see the visions of God in you."
-John Morrison
Read our review of DNA Activation.