BEST OF 2020
Best of 2020: Connecting the Dots
By Bandcamp Daily Staff · December 14, 2020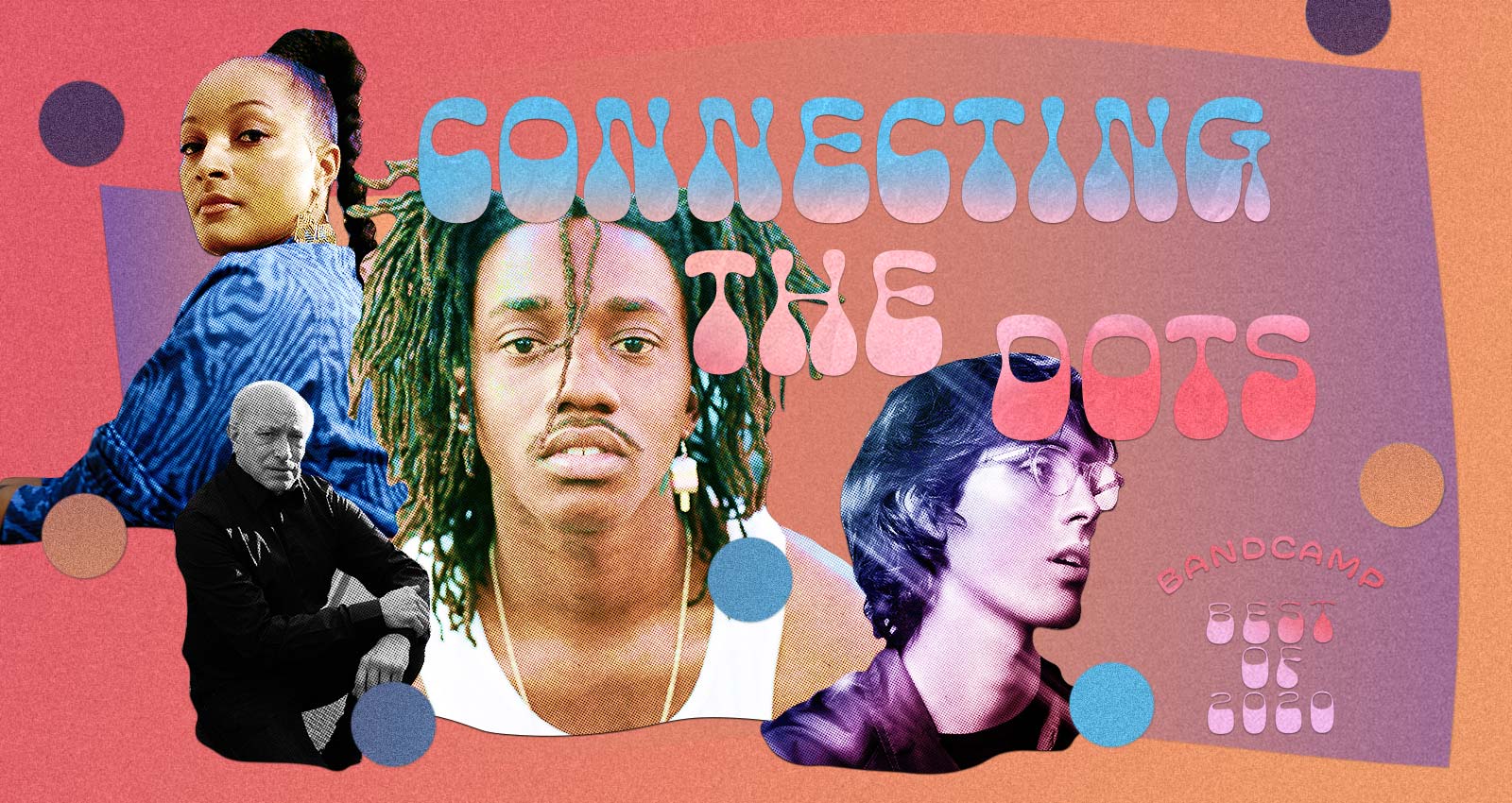 Drastic shifts mean new maps. Because so many of us were relatively isolated this year (or had our normal patterns of daily life disrupted in other ways, if we had to work outside the home), we've all been looking for connection where we can find it. This has meant an assortment of unusual solutions—some are awkward and annoying, but some have opened up new ways of thinking about relationships. I'm not saying that's what guided any of the artists you're going to read about here, but all of them do draw fascinating and inventive connections across space and time—linking the past with the present, creating new stylistic blends that reveal the shared histories and themes of disparate genres, tracing different styles around the globe, and exploring the ways we relate intimately to one another. I can think of many worse things to do than to put on any of these sublime albums and let them guide you for a bit as you figure out your steps forward.
-Jes Skolnik
Read more about how we put together this year's list.
Read Best of 2020: It Got Heavy
Read Best of 2020: Imagining New Worlds
Read Best of 2020: Silver Linings
Read Best of 2020: The Year's Essential Releases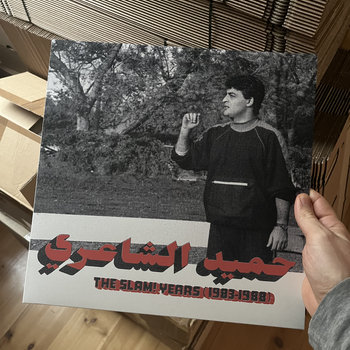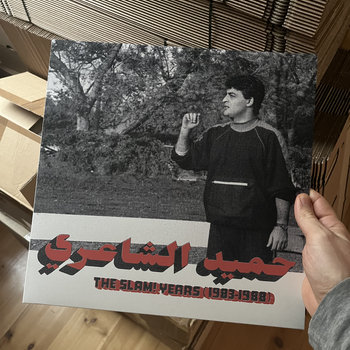 Merch for this release:
2 x Vinyl LP, Compact Disc (CD), Vinyl LP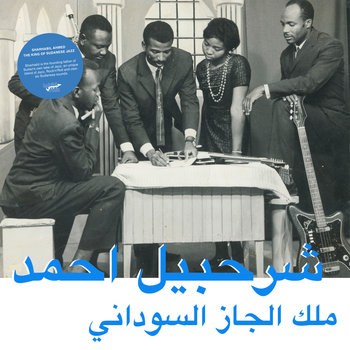 Sharhabil Ahmed won the title "The King of Sudanese Jazz" in a juried contest back in the early 1970's and it doesn't take a musicologist to understand why the title stuck. This installment of Habibi Funk's Arabic music series features Ahmed's distinct concoction of up-tempo Western surf rock, Ethio-jazz, Congolese music, and more. Recorded in the 1960's, these are among some of the few recordings of his to exist in good condition, and so they serve as an essential document of his reign.
—Dean Van Nguyen
Read our feature on Sharhabil Ahmed.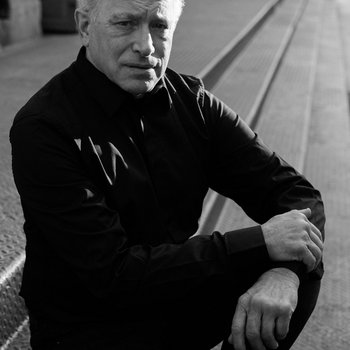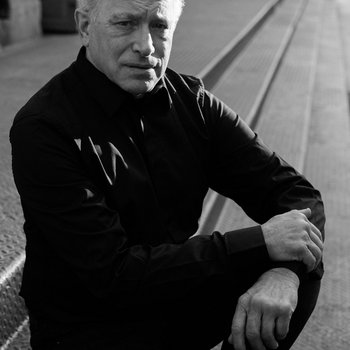 Merch for this release:
Vinyl LP, Compact Disc (CD)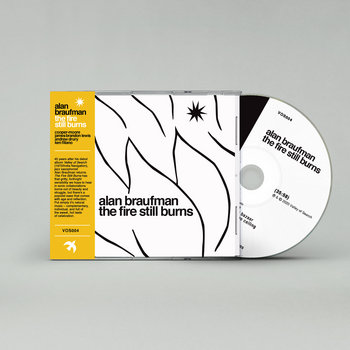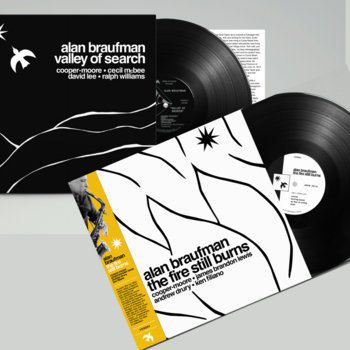 Alan Braufman recorded his debut album Valley of Search in his dilapidated loft space at 501 Canal Street in the squalid neighborhood of TriBeCa back in 1975. Some 45 years later, that space is now a boutique hotel and the neighborhood is prime real estate, but on his follow-up LP, The Fire Still Burns, Braufman has rekindled a fire that traverses time and place. The saxophonist/composer tempers the urgency and vitriol of his youth with an album that embraces jazz's rich history: swinging, lyrical, and of course, luminescent.
—Andy Beta
Read our review of The Fire Still Burns.
Listen to an interview with Alan Braufman on Bandcamp Weekly.
Merch for this release:
Compact Disc (CD), Vinyl LP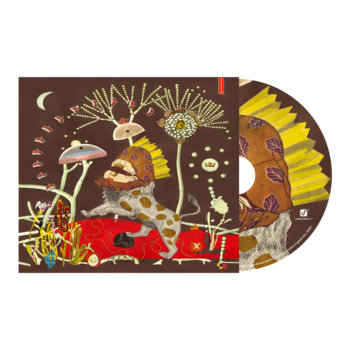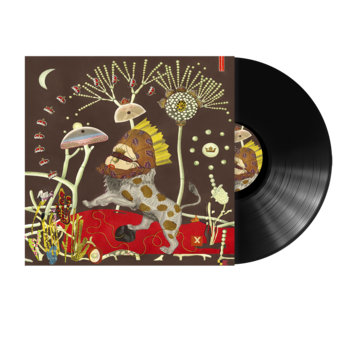 Butcher Brown has covered everyone from Bob James to Biggie Smalls, so you can be sure that the smooth jazz on #KingButch won't bore you. You can, likewise, expect incisive hip-hop from their roster of MCs which includes band member Marcus "Tennishu" Tenney on the title track and guest Fly Anakin on "For the City." Butcher Brown is a live band whose calling card is jazz-funk, but the Earth, Wind & Fire horn flurries on "Cabbage (DFC)" and the Sly Stone-ish bass and keyboard fatback on "Fonkadelic" come at you feeling fresh instead of borrowed. #KingButch vividly demonstrates that Butcher Brown doesn't substitute scholarship for passion—and that they know their roots intimately enough to create their own branches.
—Britt Robson
Read our review of #KingButch.
Listen to an interview with Butcher Brown on Bandcamp Weekly.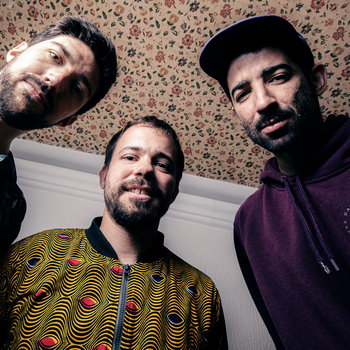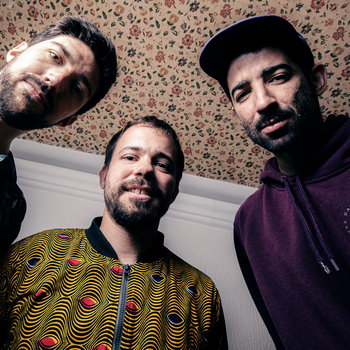 Merch for this release:
Sheet Music, Vinyl LP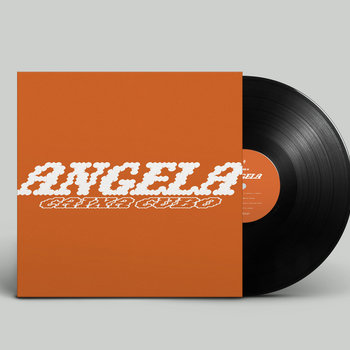 This São Paulo-based trio's brew of electric jazz carries the torch for home-turf-heroes Azymuth who pioneered the influential synthesis of funk, jazz, and samba many decades ago. Blending Herbie-Hancock-style live fusion with hip-hop and club kid sensibilities, you would be forgiven for thinking that this must be a new outfit from the UK. The one vocal track, sung in Portuguese by Zé Leônidas on "Palavras," sets the record straight—and leaves you hoping for more.
-Andrew Jervis
Listen to an interview with Caixa Cubo on Bandcamp Weekly.
A.G. Cook
7G
After spending years twisting digital production into elastic knots, there's something playfully modular about the seven mini-albums that make up A.G. Cook's debut 7G. Each one highlights a different element that Cook has made his own, letting you choose your own adventure with sections like "Drums," "Guitar," "Supersaw," and "Extreme Vocals." 7G's sprawl invites listeners to shape what PC Music means to them, and through some delightfully unexpected covers—including The Strokes, Smashing Pumpkins and Taylor Swift—Cook provides subtle links to the music that has shaped him.
—Miles Bowe
Read our review of 7G.
Damu the Fudgemunk, Archie Shepp & Raw Poetic
Ocean Bridges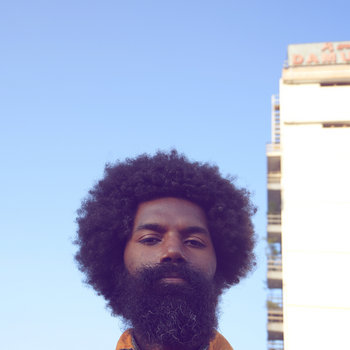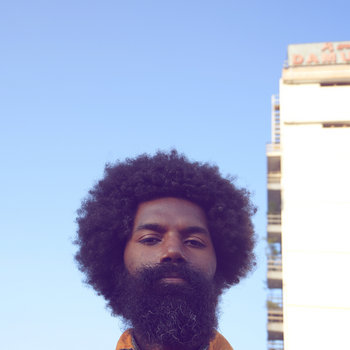 On Ocean Bridges' third track, "Professor Shepp's Agenda 1," tenor saxophonist Archie Shepp says, "A lot of [Black] oral history has been lost, because our educational system has failed us." This could be worrisome coming from Shepp, who turned jazz into political protest during the '60s and '70s. Yet, alongside his rapper nephew Raw Poetic and the producer Damu the Fudgemunk, they remind of how music, too, can contextualize the present moment. Arriving 55 years after Shepp's spoken word "Malcolm, Malcolm — Semper Malcolm," Ocean Bridges is an inspiring, free-flowing conversation between family members, modern jazz, hip-hop, and generations of change-makers.
—Christina Lee
Read our guide to the music of Archie Shepp.
Listen to an interview with Damu the Fudgemunk and Raw Poetic on Bandcamp Weekly.
Merch for this release:
Vinyl LP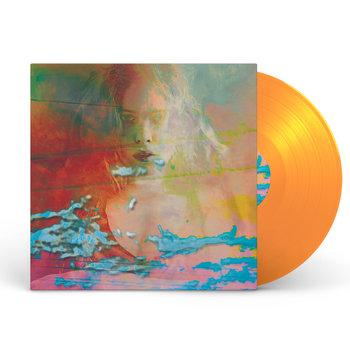 Glitchy beats and violins should make for strange musical bedfellows, but on mydata, experimental electro-pop singer-songwriter Katie Dey achieves perfect harmony. Dey fuses the sweeping grandeur of an orchestra with synthetic percussion and digitally-manipulated vocals to craft a pop hybrid all her own. The result is both romantic and unsettling, especially when her ghostly voice warbles, cracks, and loops on album closer "data": a gorgeous melody is juxtaposed with the snarl of feedback. When she delivers a message—"Hold it on your servers/ Hold it on your drives/ Mydata"—she sings as if she's trapped inside a machine.
—Hilary Hughes
Merch for this release:
Vinyl LP, Compact Disc (CD)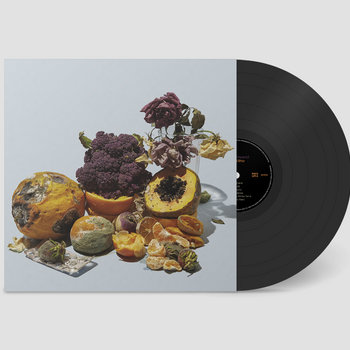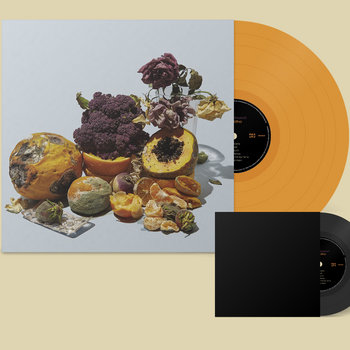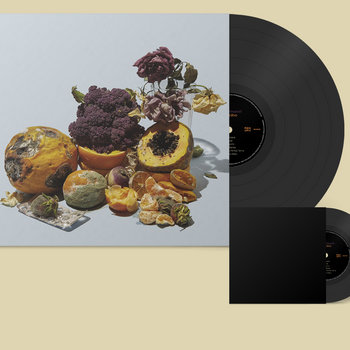 Since the Tropicália era, Brazilian artists have deftly melded disparate traditions and eras into dynamic hybrids. Considering how São Paulo guitarist, singer, and producer Kiko Dinucci has toggled between samba, post-punk, free jazz, and MPB for more than a decade, it's no surprise that his newest and best album masterfully reimagines acoustic samba in the midst of a politically-fraught moment in his homeland's history. He conveys rhythmic sophistication with force, his plaintive voice answered by a female chorus that evokes Os Afros-Sambas by Baden Powell and Vinicius de Moraes in an upside-down world.
-Peter Margasak
Read our interview with Kiko Dinucci.
Merch for this release:
Compact Disc (CD), 2 x Vinyl LP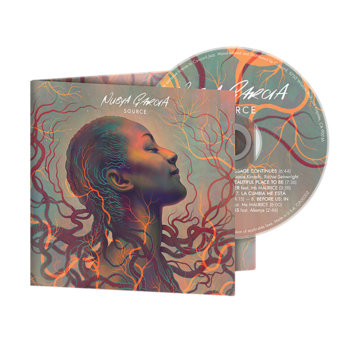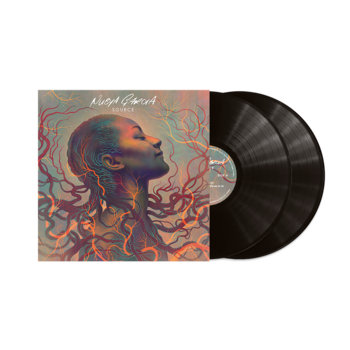 London's burgeoning jazz scene has reinvented the concept of jazz fusion—and Nubya Garcia's Source is a prime example. Her sinuous, often understated, tenor sax and flawless ear for rhythm and texture ply themselves beautifully to tracks drawing on dub reggae ("Source"), trip-hop ("Boundless Beings"), and South American folk music ("La cumbia me está llamando," "Before Us In Demerara & Caura") as well as savvy, straight-ahead jazz. Reaping from many fields, Source gets directly to what the best jazz has always been about: Possibilities.
—Michael J. West
Read our Certified feature on Nubya Garcia.
Merch for this release:
Vinyl LP, Compact Disc (CD)
There's a frequent complaint among jazzheads that young newcomers don't make standards albums anymore. Satin Doll is probably not what the complainers have in mind. Saxophonist Sam Gendel and his trio—with electric bassist Gabe Noel and percussionist Philippe Melanson—stretch repertory stables like "Stardust" and "Freddie Freeloader" to their breaking points. Inspired by the hip-hop's deconstructions and filtered through a psychedelic haze, Satin Doll accomplishes what those much-mourned standards records were supposed to: It showcases the identity of a young artist upon the canvas of jazz tradition.
—Michael J. West
Listen to an interview with Sam Gendel on Bandcamp Weekly.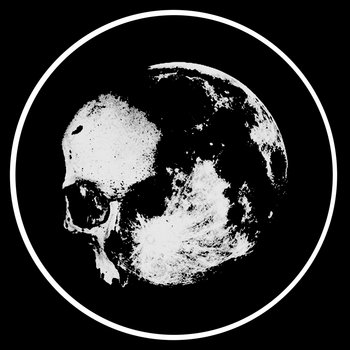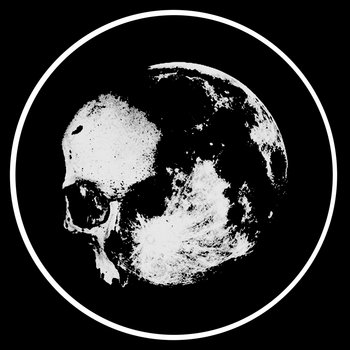 In the Nahuatl language, "Yohualli Ehecatl" means "night-wind," and in the Aztec pantheon of nature gods, it signifies the deity of the near and far. It's also the pseudonym that Eduardo Mora of Ixachitlan used to create the atmospheric black metal on Eagle, Quetzal, and Condor, an EP he notes on the record's Bandcamp page "is dedicated to all the indigenous people of this brown continent, from the north to the south to the east and the west." The music of Ixachitlan—the Nahuatl word for the American continent—is deeply rooted in the native cultures of Mesoamerica. In these songs, thunderous riffs and cascading drum fills collide with traditional flute melodies, forever keeping one foot in black metal and one foot in a glorious, pre-colonial past.
-Brad Sanders
"Jyoti" is not only a Sanskrit word for "light," it's also the pseudonym given to Georgia Anne Muldrow by pioneering jazz musician Alice Coltrane. Muldrow, whose father was the late guitarist Ronald Muldrow, uses the Jyoti moniker to explore her deep jazz lineage. Beautifully composed and performed, and bolstered by some truly inventive arrangements, Mama You Can Bet! is a refreshing and modern take on free jazz, soulful vocal jazz, and post-bop.
—John Morrison
Read our review of Mama You Can Bet!
Listen to an interview with Georgia Anne Muldrow on Bandcamp Weekly.
Neptunian Maximalism
Éons
Merch for this release:
Vinyl, Compact Disc (CD), T-Shirt/Apparel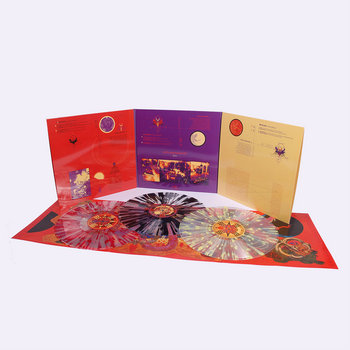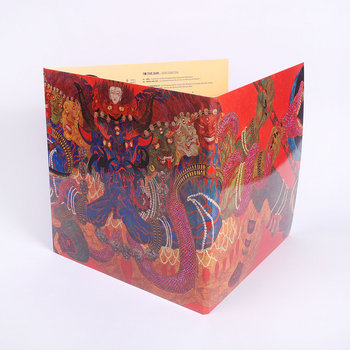 Belgium's Neptunian Maximalism bill themselves as a community of "cultural engineers" with ritualistic intent, a heavy metal project to usher forth the apocalypse's cleansing flames. On Éons, the group channel these aims into a sprawling, chaotic vision of humanity's last stand, followed by the "probocene" era, in which Earth is dominated by super-intelligent elephants. At 123 minutes, it's arguably the year's most intimidating avant-garde album—the size and scale staggering even by metal standards. Here, drone-doom dirges give way to brassy grooves, free-jazz escapades, and feral psychedelia. The stark dynamic contrasts and majestic freakouts that supply the record's breakout moments, though, prove universally satisfying, showcasing the band's protean chemistry without sounding overly academic. To listen is to warp to the end times and then some, reveling in new, eruptive beginnings.
Read our review of Éons.
-Zoe Camp
Merch for this release:
Vinyl LP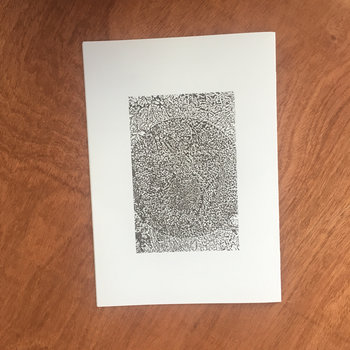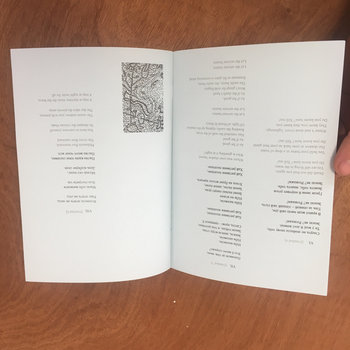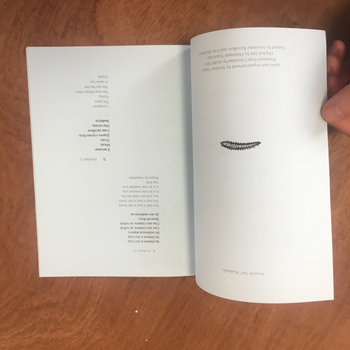 Svitlana Nianio and Oleksandr Yurchenko are two known figures in Ukranian experimental music who were active in the '90s and '90s, but anyone can understand the appeal of Znayesh Yak? Rozkazhy without that background knowledge. Each of the untitled tracks play like acts of guerilla theatre, giving us everything from a lively exposition to a tragic death scream to an introspective soliloquy. Nianio's unmistakable soprano vocals combined with Yurchenko's toylike percussion and the echoing sonic footprint of the abandoned Kiev park where the songs were recorded, make this 1996 work feel like a unique moment in time—while offering few clues as to when, exactly, that time is.
-Shy Thompson
Read our review of Znayesh Yak? Rozkazhy.
Merch for this release:
Compact Disc (CD), Vinyl LP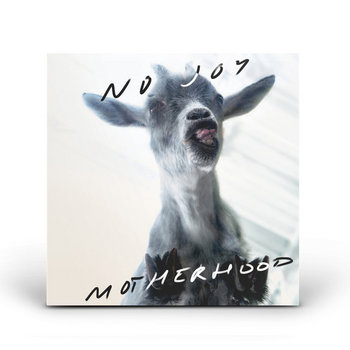 No Joy frontwoman Jasamine White-Gluz went on a musical walkabout after 2015's More Faithful, deviating from the shoegaze stalwart's deafening guitars and venturing instead into electronic territory. With Motherhood, No Joy return to their hallmark distortion, but now it's complemented by a bouquet of new influences. "Birthmark"—a multifaceted gem that melds raw drumming, power chords, funky bass, and ethereal vocals straight off a Pure Moods compilation—signals the next phase of No Joy's evolution. Lyrically, White-Gluz sought inspiration in the familiar: Motherhood explores her thoughts not only on the role that gives the album its name, but also life, death, and growth, all viewed through the lens of family. Fittingly, her sister Alissa, who fronts Swedish death metal band Arch Enemy, sings on the discordant adrenaline surge of "Dream Rats."
—Hilary Hughes
Read our review of Motherhood.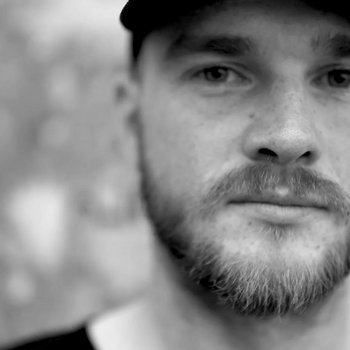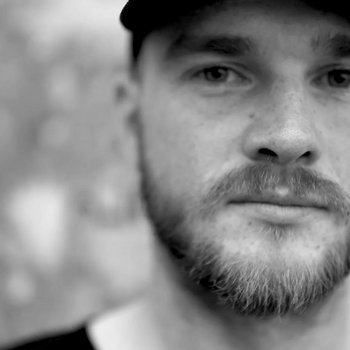 Merch for this release:
Vinyl LP, Compact Disc (CD)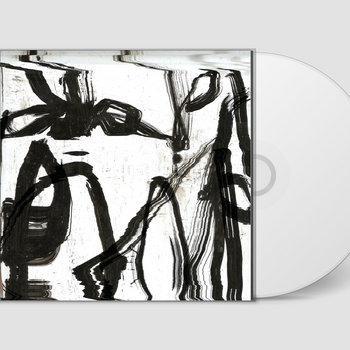 At its most ecstatic, dance music can draw upon its past while also dancing furiously in the present moment. But in the hands of British producer Rian Treanor, that lineage becomes a dizzying, chaotic dogpile. Any subgenre you care to name—British drum & bass and rave, Jamaican dancehall, Chicago footwork and acid, even Tanzanian singeli—you can find it all atomized on File Under UK Metaplasm. Treanor gleefully stretches it all to its breaking point, creating a modern alloy somewhere between confectioners sugar, liquid steel, and flubber.
—Andy Beta
Merch for this release:
2 x Vinyl LP, Compact Disc (CD)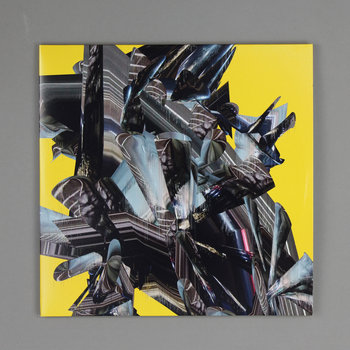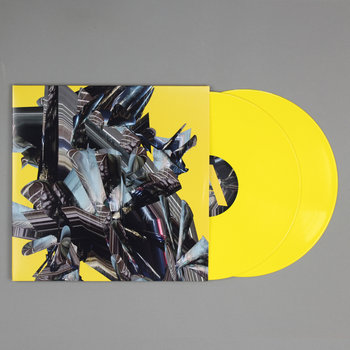 It's easy to skew regional when talking about dance and electronic music: Berlin techno; Detroit house; Chicago footwork. But one of the things that makes Alterity such a wonder is its refusal to play that game. Over the course of its hour-and-change runtime, the album showcases beatmakers from Shanghai, Iraq, Tunisia, Uruguay, and countless others, all of whom are united in bending molten electronic music into fascinating new shapes. Whether it's the gothic doom of DRVGジラ's "Funeral Flowers" or Hyph11E's jittery, spastic "Owl Whispers," there's no easy reference point for anything on here. That doesn't matter: By charting the globe to enlist its contributors, Alterity has instead chosen to put its focus on the worldwide community of dance music. In a year marked by isolation, Alterity is a reminder of the things that bind us together, no matter where we live.
-J. Edward Keyes
Merch for this release:
Compact Disc (CD), 2 x Vinyl LP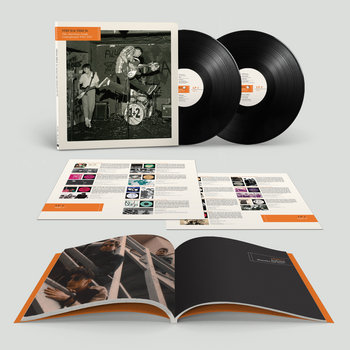 You might know this music as college rock, early indie, or power pop. Call it whatever you want, just give it a listen. This masterful compilation, the first in a new Captured Tracks series that connects music from the '70s and '80s to current artists, unearths a slew of melodic bands from across the U.S., a counterpart to the UK's C86 scene. Combining a DIY ethos and a fearless vulnerability, it's easy to hear how these bands—from the post-punk Cyclones to The Darrows' moody sound—set the stage for groups like Pavement, Jawbreaker, or The Juliana Hatfield Three.
Read our feature on Strum & Thrum.
-Kerry Cardoza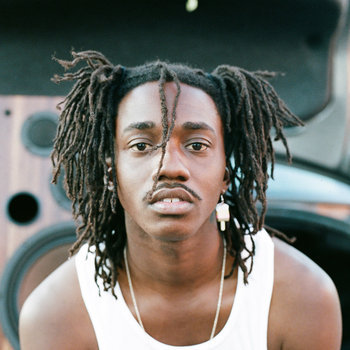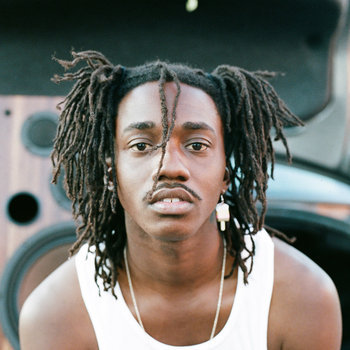 The bridge between disco and hip-hop is gilded funk, and the plush sparkle and buoyant grooves set down by L.A. producer Terrace Martin captures that terrain in a manner that provides Chicago rapper and EP-master, Ric Wilson, with the best 17-and-a-half minutes of his career. Martin is best known for his association with Snoop and Kendrick Lamar, but his jazz roots and work with artists like Charlie Wilson and Raphael Saadiq echo in the silk-and-coo funk of these GAP Band and Tony! Toni! Toné! facsimiles. Wilson holds up his end with arresting, vernacular-filled flow on dancefloor hedonism and street science alike.
—Britt Robson
Read our review of They Call Me Disco.
Adrian Younge & Ali Shaheed Muhammad
Jazz is Dead 001
Merch for this release:
Compact Disc (CD), Button/Pin/Patch, Vinyl LP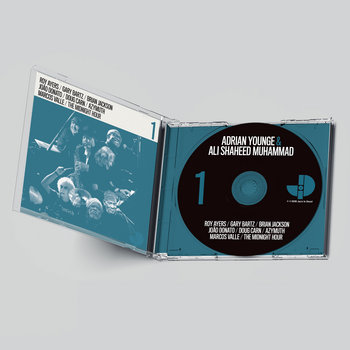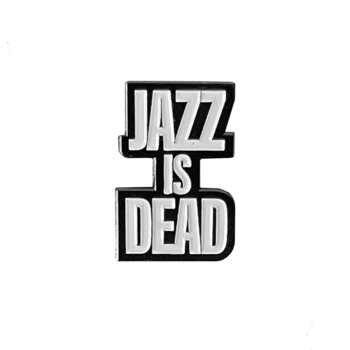 For the album series Jazz is Dead, the orchestral soul duo behind the Midnight Hour outfitted Adrian Younge's studio with vintage mics and analog tape. In this first installation alone, Ali Shaheed Muhammad work with some of the very artists (Roy Ayers, Gary Bartz, João Donato) who helped spark rap's affinity for jazz in the '90s thanks to the sampling of A Tribe Called Quest. In return, these legacy artists invite them to brush off their trademark patina, making their contributions to the genre (soul jazz, bossa nova, R&B) sound as vital as ever—and the irony of the album's title crystal clear.
—Christina Lee
Read our review of Jazz is Dead 001.
Listen to an interview with Adrian Younger & Ali Shaheed Muhammad on Bandcamp Weekly.