FEATURES
The Ascension Descends on Sufjan Stevens
By Mariana Timony · September 25, 2020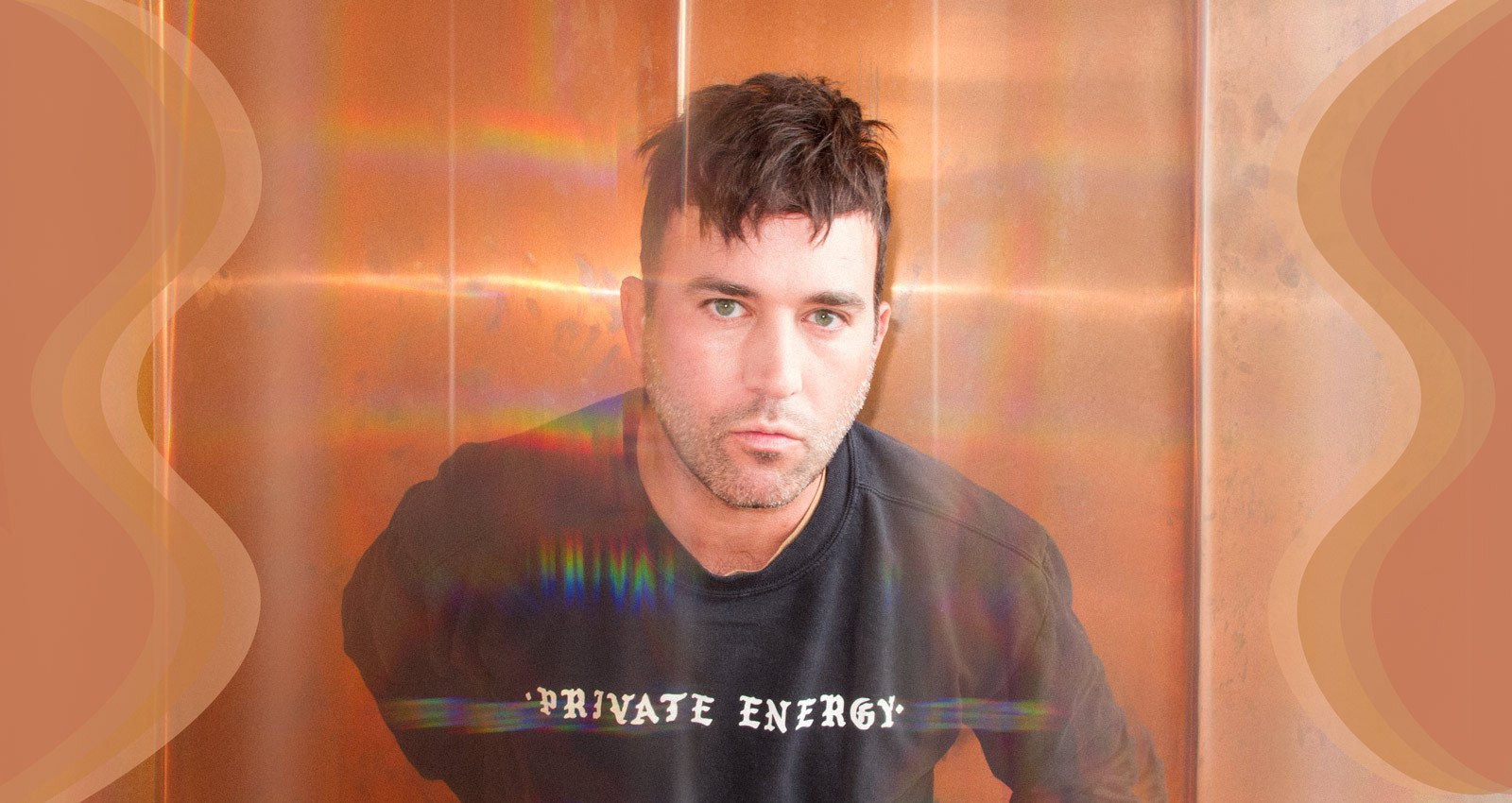 Sufjan Stevens likes to spend his free time outside these days. He mostly does yard work and tends his small garden which, at the time of this interview, is just beginning to sprout cucumbers. The steadfastness of nature helps him get out of bed in the morning, he says. It's a reminder that some systems are still functioning efficiently.
"In this season in life, and at this moment in time, having this opportunity to allow nature to bear witness to what works and what feels good is really vital to my well-being—because I feel like I'm losing touch and faith with everything else," says the 45-year old Stevens, on the phone from his home in the Catskills, where he's been living since moving out of New York City a little over a year ago. "It's very base when you see how nature works. It just goes about its business. It's a system that seems equitable and sustainable."
It's also cool, Stevens jokes, because it meant he was ahead of the curve when it came to heading for the hills as soon as the pandemic hit. "I can go hiking and get fresh air and garden, so it's actually been as good as it can be," he says. "I didn't tell anyone where I was because I felt guilty. My friends in the city knew, but I was like, 'I can't be sending pictures, like the beautiful nature photos.'"
Stevens' new record, a beautiful and combative collection of beat-driven songs called The Ascension, was kind of like that too—beginning life as a secret project, a "little private collection of songs stored up in my computer that I was just working on myself and I wasn't really sharing with anyone." In fact, Stevens wasn't even sure this clandestine batch of compositions was going to be a record at all. When he lost his studio space in Brooklyn (something that precipitated his relocation to the Catskills, though he'd been planning it for some time) and had to pack up all his gear, he kept only "things that were small and portable. So I had a drum machine, and some keyboards, and my computer." He started making beats and recording jams, plugging his drum machine and keyboards into his laptop and writing melodies and lyrics over the musical sketches, not telling anyone what he was doing. "It was all kind of having fun, he says. "I didn't really have a master plan, and I didn't understand yet if I was making a record."
Merch for this release:
2 x Vinyl LP, Compact Disc (CD)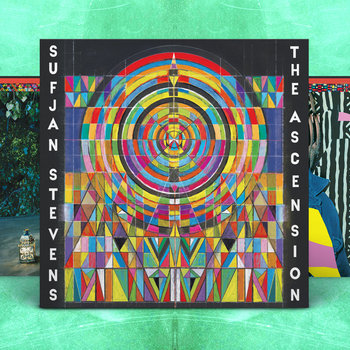 But he did end up making a record, and The Ascension is a marked departure from anything he's done before—especially his last release, 2015's Carrie and Lowell: a mournful masterpiece on which the artist processed his grief about the death of his mother over sparsely arranged folk songs. (The album qualifies as one of the Top 10 Saddest Records Ever Made, and might even be in the Top Five.) By contrast, The Ascension is created almost entirely of synthesized sounds, and inspired by the glossy, rhythmic pop music of the '80s: Prince, Janet Jackson, George Michael, Sade—stuff Stevens loved as a kid before he got to college and, "started writing poetry and wearing bajas and playing hacky-sack and growing my hair long and smoking cigarettes and meeting a bunch of friends who were into 'real music.'" One of those friends loaned Stevens a guitar, and he learned to play while listening to Judee Sill and Nick Drake.
The Ascension also differs thematically from its predecessors—a deliberate choice, says Stevens. Instead of Carrie and Lowell's intensely intimate emotional excavations or the scholarly storytelling of his much-lauded Illinois and Michigan records, Stevens wanted to take what he calls a more "editorial" perspective—less personal narrative, more wide-lensed take on the present societal collapse. The two approaches dovetailed when Stevens discovered that by "eliminating the acoustic instruments and all the folk idioms, I freed myself up so I didn't have to take into account my story, my feelings, my autobiography."
"I don't want to write a song about myself over a beat like that," he continues. "I feel like the beats themselves…they're generating movement, right? It's not like I'm making dance music or pop music necessarily here, but because it's all beat driven, I feel like there's something fundamentally kind of physical about it that isn't personal."
He continues, "When I'm holding a guitar or a banjo, I feel like it's an intimate physical experience—it's resonating with my body. When you're working with synthesizers, you're constantly shaping sounds, filter upon filter upon filter. Nothing is really natural or true to its original source." There was also something exciting about being freed from the sonic limitations of wood and strings. "It's good for me to not feel like I'm dictating every single thing," he says. "There's a lot of fun accidents that happen when you're just twisting knobs and using plug-ins. And it's all kind of fake in a way."
But despite the role of technology in its creation, and Stevens' determination to de-center himself in the writing process, there remains something deeply personal about The Ascension. It reveals a side of Stevens that he's never really shown on a record before—and it's kind of a mean one. If Carrie and Lowell is a document of tragic things that happened to Stevens, The Ascension finds the artist in warrior mode, throwing out what he calls, "almost cliches—just real simple direct statements" in an effort to take the world to task for its social and environmental devastation, and to face the future head on and admit that everything might be fucked up beyond all recognition—an idea Stevens found just as liberating as his choice to compose using artificial sounds.
"It's a pretty heavy, angry record, but I wasn't feeling that way when I was making it," he says. "I think I was able to kind of say some of these things because I was in the right mind to say it, to work with it. I could not say that for Carrie and Lowell because that was just a horrible experience, and I would never want to do that again. But this record, I felt weirdly empowered to be angry and to be hopeless, a little crass, sardonic. It felt empowering to just talk shit out in a way."
Stevens' desire to talk shit also influenced the decision to work on the record almost entirely by himself, not recruiting additional musicians until the songs were essentially completed. It felt important to have "full authorship," Stevens says. "For better or for worse, even if that was at a fault, I wanted to just own it all. Own all the remarks and the statements that I'm making. I'm not mincing words on this."
Merch for this release:
2 x Vinyl LP, Compact Disc (CD)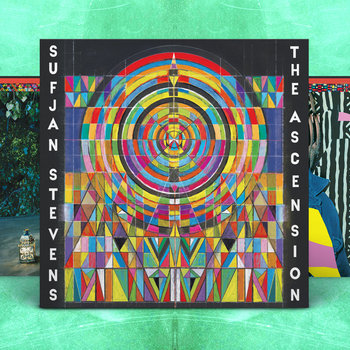 He's certainly not. Listening to The Ascension as a whole, what sticks in the brain are lyrical snippets—sometimes plaintive questions ("Is it all for nothing/ Is it all part of a plan?"), sometimes cruel declaratives ("What you call the human race/ Go on wipe that look off your face")—that have little in common with the winding poetic narratives of what he calls the "strummy folk songs" of his past records. It is, "a lot of preaching, a lot of showing not telling," says Stevens. "I kind of wanted to take on these personas where I was just saying things more colloquially and more directly, using a lot of turns of phrases that are more common: 'Show me what you got,' or 'Show me what you're made of,' or 'Tell me what to do,' or 'Don't tell me what to do.' I was feeling the urgency of these colloquialisms in my mind, and in the wake of the degradation of society over the past few years."
Yet for every song that is a metaphorical closed fist, others are nakedly vulnerable—even a little bit playful in delivery, if not in spirit. On the record's first single, the pulsating "Video Game," Stevens hurls a series of accusations that feel as if they're being delivered with a sneer: "You don't want to be the one who has to pay for it/ You don't want to be the one who has to change/ All you want is what the resume tells you." Then, a few songs later he begs, "I lost my faith in everything/ Tell me you love me anyway," over a dreamy slow jam. He also layers in the odd pop cultural reference here and there, with nods to Star Wars and Silence of the Lambs to "keep it a little bit fun, because the subject matter is pretty heavy. But I want the experience to be fun or my idea of fun."
The Ascension's many ideas come to a glorious head on the final track and the record's arguable centerpiece, a swirling 12 minute-long maximalist epic called "America," revolving around the potent phrase: "Don't do to me what you did to America" and brimful of religious imagery evoking themes of betrayal, death, judgement, and the hope of resurrection. Despite seeming like it was written specifically "for these times," the song actually predates the rest of the tracks on The Ascension, while also presaging everything that came after. Initially another one of his "strummy folk songs," Stevens had first demoed "America" around six years ago and carried around a recording of it on his iPhone for years, unsure of what it was or what to do with it.
"The song felt different to me just because it was a folk song, but it had no narrative. It felt kind of political. At the time, I thought it was a flippant, kind of mean-spirited turn-of-phrase: 'Don't do to me what you did to America.' I didn't really even mean anything by it," he says. The song's significance began to come into focus for Stevens as the political climate of the world began to shift, so he re-recorded it with a drum machine and synthesizers and used it "as the basis for the lyrical content of the rest of the record."
Merch for this release:
2 x Vinyl LP, Compact Disc (CD)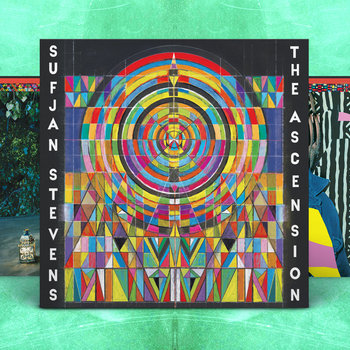 Though it feels reductive to say a record completed before the pandemic is a reflection of life in the post-pandemic world, The Ascension's themes feel current in the way they combine rage and despair, dispensing with conventional niceties in favor of unapologetic confrontation. Despite its reliance on solid backbeats and moments of lush ambience, Stevens also uses what he calls "extreme frequencies" and chaotic interruptions of industrial noise in order to trigger a sense of emergency. It's an album, Stevens says, in crisis mode—and the crisis was present long before COVID-19. "To have an apocalyptic consciousness is very normal," he says. "Even before the pandemic it was like, 'Shit is real and it's fucked up, and what are we going to do about it?' I'm not really talking about anything new, I'm just like, 'How did we get here? What does it mean to be a human and do we just need to self-medicate to get through it?'"
So why call the record The Ascension, which calls to mind the idea of transcending the material world of suffering and entering a spiritual realm that's free of pain? "It's a tricky word," admits Stevens. "I wanted to flip it on its head, so it's actually inverted. Whatever was ascending is now falling, and there's almost like the descension is happening at the same time. There's no up and no down, and no right and wrong. We have to put it all back together to overcome it."
The sentiment is reflected in the album's lovely title track, on which Stevens finally turns his editorial perspective toward his own soul. Over crystalline, echoing keyboards, Stevens examines the idea that his righteousness was, in fact, only selfishness and his sense of being sanctified was just a cover for feelings of fear and confusion while the world crumbled around him. "What now?" he repeats as the song decays into a cloudy and indistinct haze of angelic choirs.
"I think maybe what I'm coming to terms with on this record is that you can only answer for yourself. That's where it's all it begins and ends," says Stevens. "Yes, we're all in this together as they say during a pandemic. But we're also utterly alone. So what does that mean?"
And while it seems like The Ascension is an album full of questions that don't have answers, Stevens is not entirely without hope. "Maybe the one takeaway is love as a light at the end of the tunnel," he says, "because I'm using a lot of those expressions of love as a point of reference. We're all in this together, sure. But we all just want love, and to be loved, and we should all just love one another. If we can just focus on that, at the very least, maybe that's a start."