BEST OF 2020
Best of 2020: It Got Heavy
By Bandcamp Daily Staff · December 15, 2020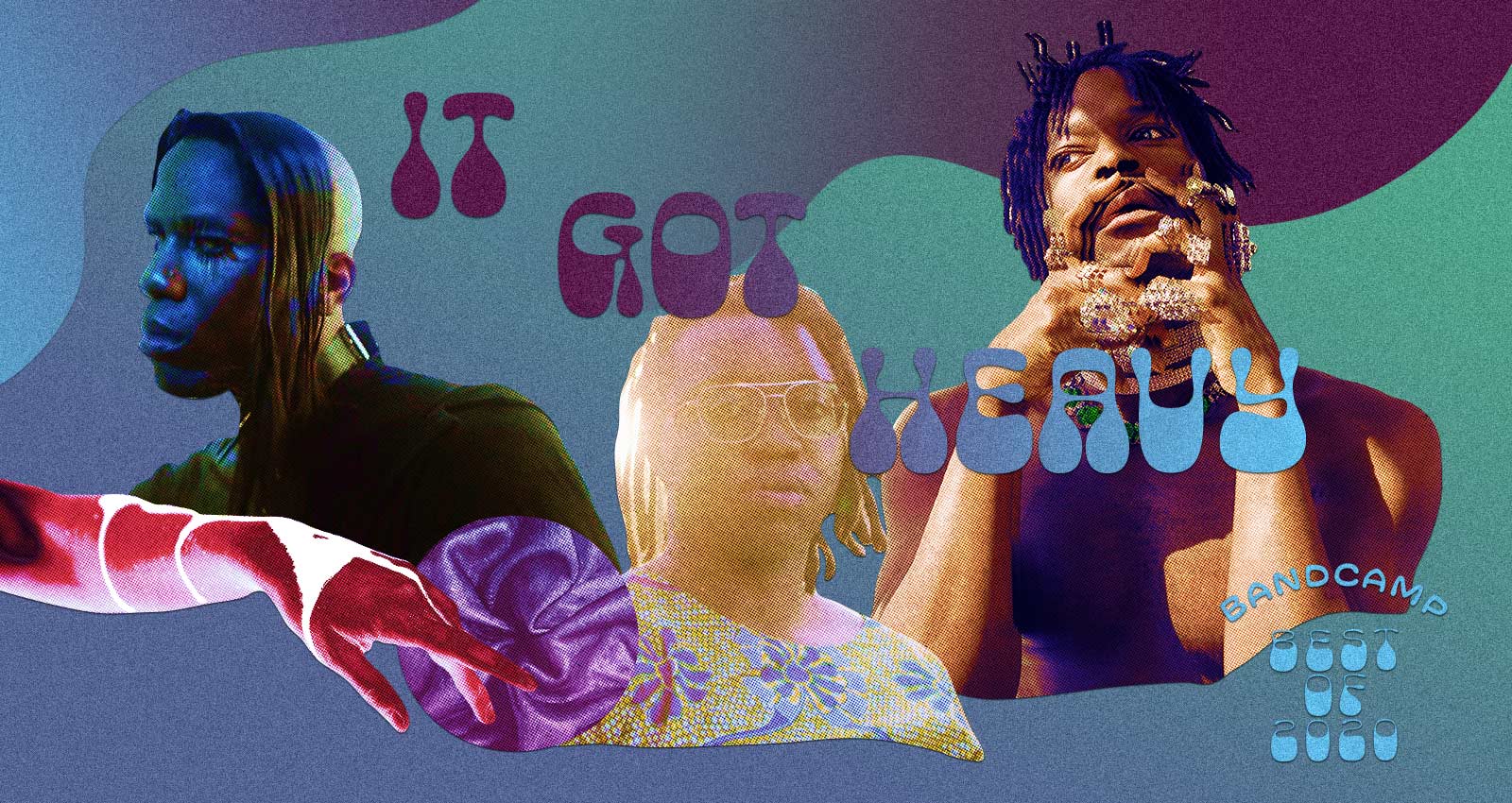 In times of crisis, we as listeners tend to gravitate towards two modes of musical escapism: Uplifting sounds that remind us of the light at the end of the tunnel and/or earsplitting songs tethered to the hellish here and now. Both camps are equally valid (more on the glass-half-full camp tomorrow). Still, in a year defined by unprecedented isolation and unrest, the catharsis offered by heavy music felt even more ubiquitous and essential. The chaos wasn't limited to usual suspects like metal, punk, or noise, either; the records featured below offer everything from revolutionary jazz grooves to harrowing electronic breakdowns to ethereal folk harmonies. All of them epitomize the dumpster fire that was 2020—and bid it good riddance.
—Zoe Camp
Read more about how we put together this year's list.
Read Best of 2020: Connecting the Dots
Read Best of 2020: Imagining New Worlds
Read Best of 2020: Silver Linings
Read Best of 2020: The Year's Essential Releases

Merch for this release:
Vinyl LP, Compact Disc (CD)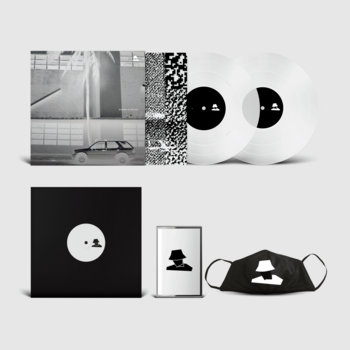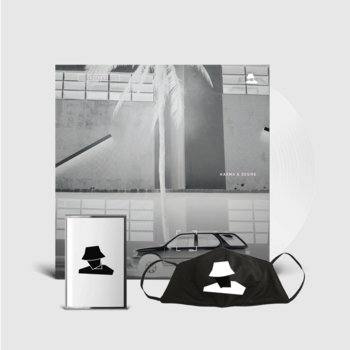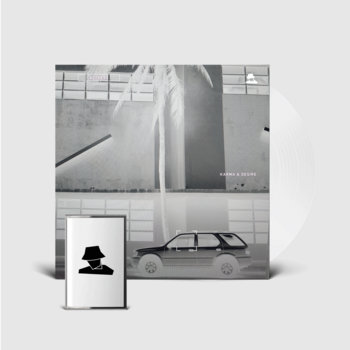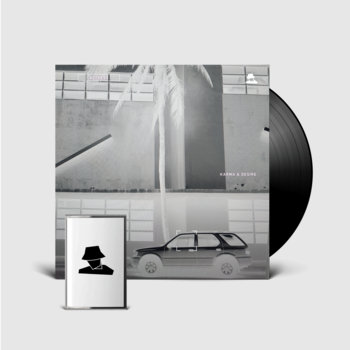 There is no such thing as "the Actress sound." With each new outing, Darren J. Cunningham dreams it all up again, unveiling new puzzles for followers to crack. Which is to say that the stunning Karma & Desire is a full 180 from the beat-heavy landscape of AZD. This time, Cunningham has carved out bleak, shadowy alleyways of sound, illuminated by pale blue synths and occasionally populated by chilling, whispery voices courtesy of Zsela, Sampha, and others. Karma is profoundly unnerving; the icy, harp-like introit that kicks off "Reverend" gets topped by a gurgling, dehumanized vocal, while the pointillist synths on "Gliding Squares" flicker like blown street lamps. Cunningham conjures the sound of unease, of menace hiding beneath serene surfaces.
-J. Edward Keyes
Read our guide to Actress' discography.
On Woman Call, Angel-Ho's blend of thumping house beats, hip-hop, glam rock, and whatever else she feels like giving us, makes one truth abundantly clear: All music is for women, if a woman wants to claim it. Angel-Ho envisioned Woman Call as a rallying cry to women who have been made to feel they're on the fringes of womanhood, and the message is one of love and encouragement: You're a woman if you want to be, however you want to be.
-Shy Thompson
Read our interview with Angel-Ho.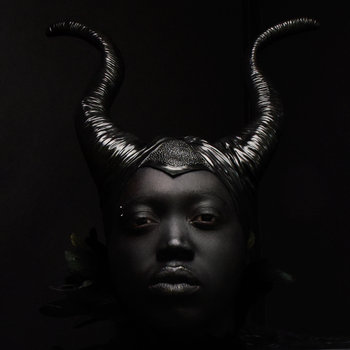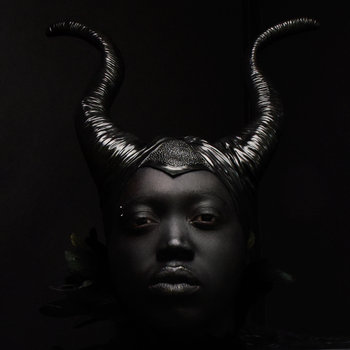 Merch for this release:
Vinyl LP, Compact Disc (CD)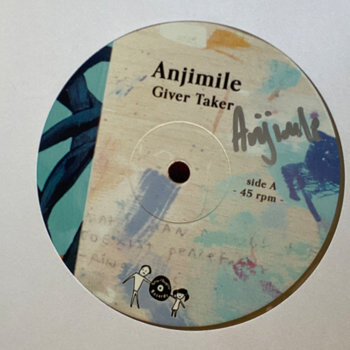 Anjimile sings with the same purpose as stream water pushing past some little rocks. There are a lot of pretty sonic moments on Giver Taker that get paired with ugly emotional ones, like on "In Your Eyes," when subtly reverberating vocal harmonies spread out, like fish dispersing, as Anjimile sees himself in someone else's eyes and recoils. In the end, this is less an album about hope and more an album about accepting you're alive, and that life goes forward. How wonderful and frightening.
-Ashley Bardhan
Read our interview with Anjimile.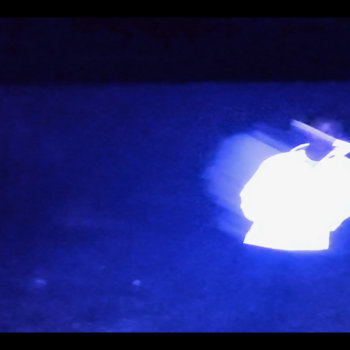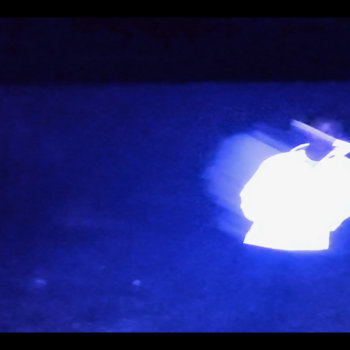 Merch for this release:
2 x Vinyl LP, Compact Disc (CD)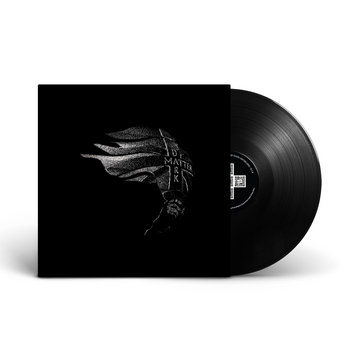 The rich array of new voices in the British jazz scene—Shabaka Hutchings, Nubya Garcia, Theon Cross—have effortlessly drafted a path forward for the future of the genre. Add Moses Boyd to that list. On Dark Matter, the feverish, groove-laden tracks might suggest that the London-born drummer-producer is simply trying to marry his global influences. But after a few listens, it's clear the truth is much deeper. Throughout, Boyd toys with the meaning of "dark matter"—which, in astrophysics, comprises the majority of the universe's makeup. Accordingly, on tracks like "BTB," "Nommos Descent," and "Dancing in the Dark," Boyd not only asserts his Jamaican heritage, but also the struggle for identity shared and felt by Black people everywhere.
-Shannon Effinger
Read our interview with Moses Boyd.
Merch for this release:
Compact Disc (CD), Vinyl LP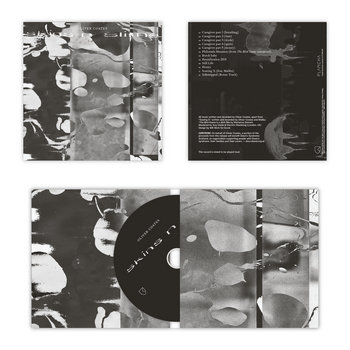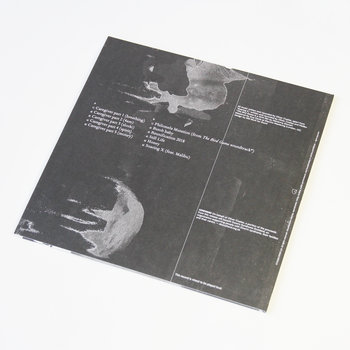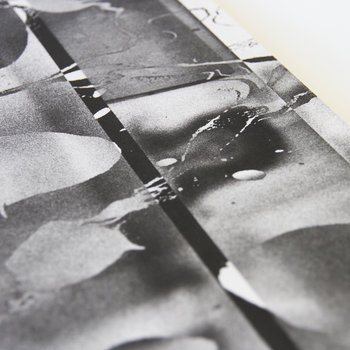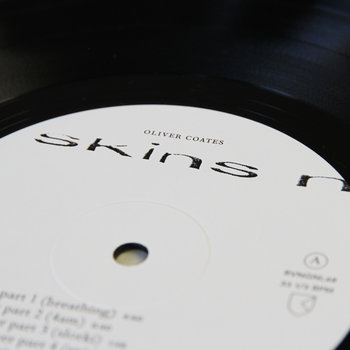 On skins n slime, Oliver Coates slathers his cello in chorus and distortion to conjure the bewitching, electrical sound he calls "pastoral metal." His signature, fractious beats have been replaced with brooding drones that are almost Cronenbergian in their violent fusion of the organic and metallic. Coates' hissing, spluttering cello lines evoke decay, the aural equivalent of toxic sludge. Still, songs like "Caregiver part 4 (spirit)" deliver stark moments of breathtaking grandeur, aching melodies that cut through the murk like a celestial flash. The beauty's in the balance.
-Lewis Gordon
Read our review of skins n slime.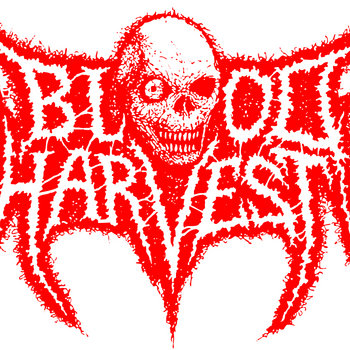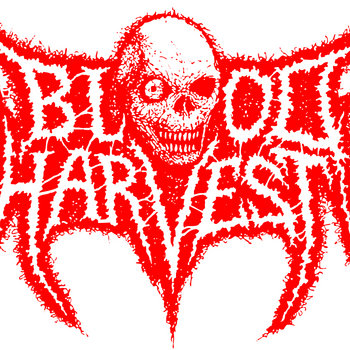 Merch for this release:
Vinyl LP, Compact Disc (CD), T-Shirt/Apparel,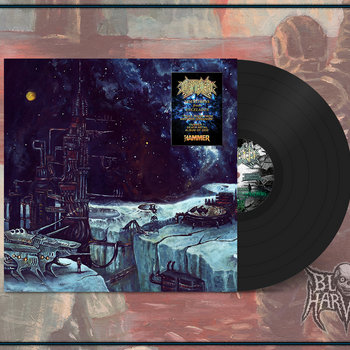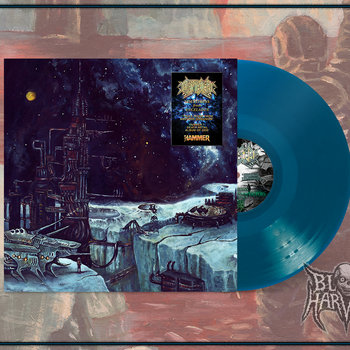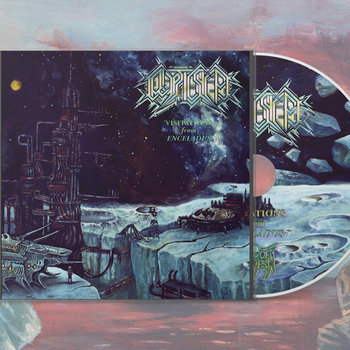 Outer space holds immense gravity in our present heavy music landscape, as evidenced by the rise of cosmic black metal and the crossover successes of astrally-minded bands like Blood Incantation and Tomb Mold. It's a twisted universe that felt particularly prescient to us in 2020, what with all the natural disasters, potential astroid impacts, and mysterious obelisks we've witnessed over the past 12 months—and no band captured those extraterrestrial curiosities quite like Cryptic Shift. On Visitations from Enceladus, the Leeds outfit effortlessly connect '70s prog rock, '80s thrash, '90s death metal, and even modern jazz, before sending the warped results spinning off into the void. What we're left with is "Moonbelt Immolator," a 26-minute, vocoder-spiked space-opera in six parts, contrasted with three short, satisfying rippers to bring the madness back down to Earth: A fantastic voyage, indeed.
-Zoe Camp
Merch for this release:
Vinyl LP, Compact Disc (CD)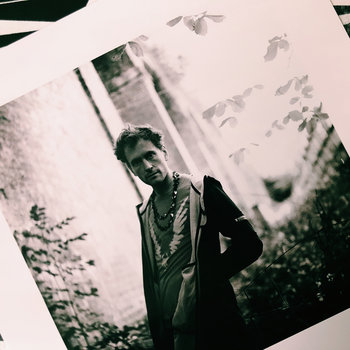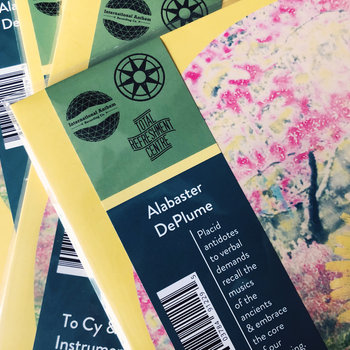 Alabaster dePlume dedicates To Cy & Lee: Instrumentals Vol. 1 (mostly a collection of his early releases) to two men with learning disabilities he worked with for a decade as a mental health support professional in Manchester; many of the songs originated as melodies they would sing together. The end result of these shared musical communications is a delicate collection of ethereal folk cuts that draw upon Celtic and sub-Saharan music influences, with lead violins and brass instruments that hang in the air like a thick fog—haunting, but human.
-Dean Van Nguyen
A silent meditation retreat doesn't usually lead to the loudest, heaviest sound of your career, but Angel Deradoorian's music always upends expectations. Her second album, Find the Sun, arose after such a spiritual quest, prompting new artistic insights. Deradoorian's sound remains rooted in hushed psychedelia, full of her haunted vocals, airy flute and pan pipes, but the drums and bass thud with determination (perhaps a bleed-through from her recent Black Sabbath covers side project). Together, that mixture of heaviness and enlightenment reflect the album's dichotomy of body and questing spirit.
-Andy Beta
Read our review of Find the Sun.
Merch for this release:
Vinyl LP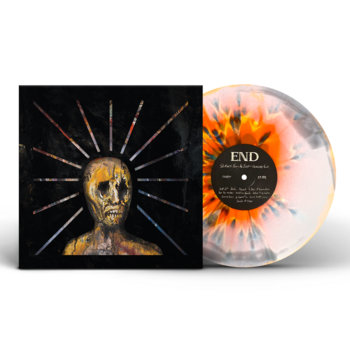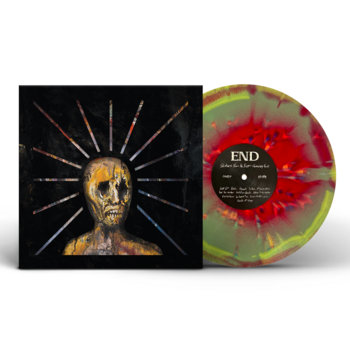 In the 30-plus years since hardcore's inception, its feral DNA has remained startlingly consistent: Subgenres and scenes come and go, but the raging riffs, brutal breakdowns, and incendiary lyrical calls to actions are forever. While this consistency plays an integral role in preserving hardcore's spirit from generation to generation, it also creates an obstacle: When earsplitting volume and untempered fury are decades-old norms, even the most punishing surprises can land as predictable sucker-punches. To that end, Splinters From An Ever-Changing Face, the debut full-length from New Jersey crushers End, offers a searing reminder that all the face-melting majesty hardcore fans take for granted demands listeners' undivided attention, as well as their full respect. By tempering relentless brutality with rhythmic fluidity, pure disgust with poetic diatribes, the supergroup (featuring past and present members of Counterparts, Fit For An Autopsy, Misery Signals, and the Dillinger Escape Plan, and more) have delivered one of the most urgent, essential, hardcore albums in years.
-Zoe Camp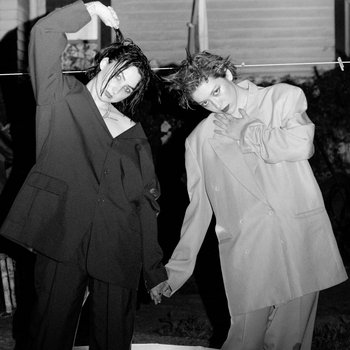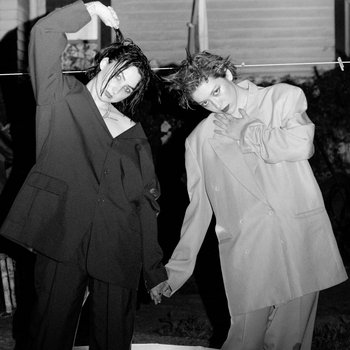 Merch for this release:
Compact Disc (CD), Cassette, Vinyl LP, T-Shirt/Apparel
Androgynous Mary is a scuzzy rock album for exorcising demons—both of the internal and the romantic variety—or for when you're ready to face how ugly life can be when you look too close. Girl Friday sees through the shit, but they're not afraid to stomp around in it, either. If this album had siblings, they would be these things: Subway rats that steal greasy pizza boxes, Brian de Palma's Carrie, and the scrappy fight move where you bite someone on the hand, hard, until they bleed. 
-Ashley Bardhan
Merch for this release:
Vinyl LP, Compact Disc (CD)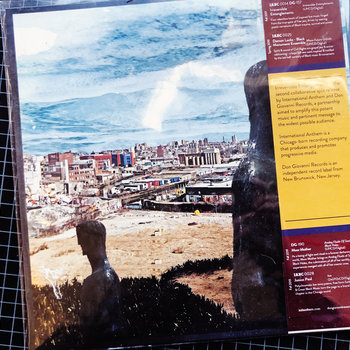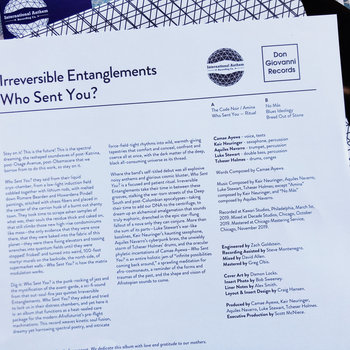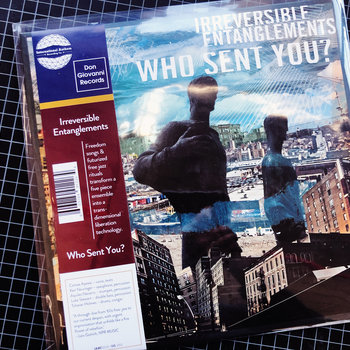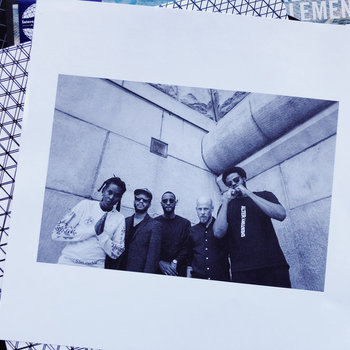 Where Irreversible Entanglements is an aggressive blast of screeching horns with scathing indictments of police and racism, Who Sent You? uses restrained free jazz and meditative spoken-word to convey its message. "At what point do we stand up?" poet Camae Ayewa (aka Moor Mother) asks on "The Code Noir / Amina," the album's opening cut. "At the breaking point? At the point of no return?" Questions like these show exasperation with the way things are, and on the title cut, she revisits the death of Akai Gurley, which brought the band together in the first place. "Oh, you must be here to fix the elevator," she deadpanned to an imagined Peter Liang, the officer who shot Gurley. "Good policeman from the other side of town, you must be here to fix the lights in the stairwell." Who Sent You? is just as serious as the band's previous work, an introspective set that seeks a path beyond our collective despair.
-Marcus J. Moore
Read our interview with Irreversible Entanglements.
Merch for this release:
Vinyl LP, Compact Disc (CD)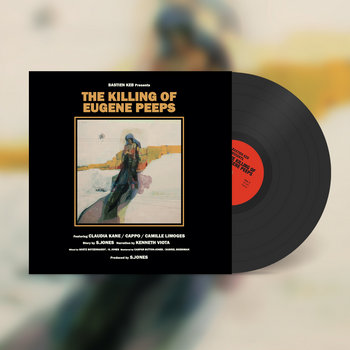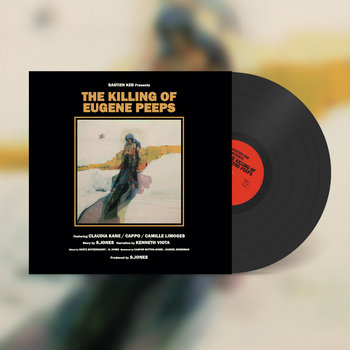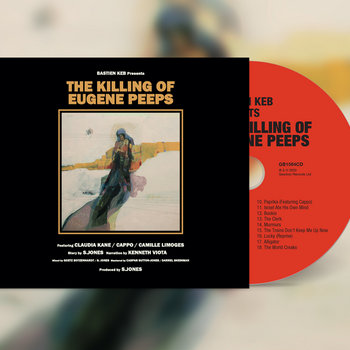 -Joshua Minsoo-Kim
Read our interview with Bastien Keb.
Merch for this release:
Vinyl LP, Compact Disc (CD), Cassette, Vinyl, Hat, Button/Pin/Patch
On Jacqueline, Jackie Lynn—another alter-ego of Circuit des Yeux singer Haley Fohr—takes a road trip back to the '70s, experimenting with groovy rhythms and winding, psychedelic sounds, but without the rose-colored glasses. "Casino Queen" opens Jacqueline with chugging, toe-tapping melodies and beeping electronics; that lightness slowly devolves into introspection, driven by Fohr's shapeshifting voice. With the culminating track, "Control," the high spirits of earlier songs are eschewed for washed out beats and echoing synthesizers, wiping away the veneer of superficiality to reveal a suspenseful undercurrent.
-Vanessa Ague
Read our review of Jacqueline.
A free-associative fever dream strung out on glimmering shades of ambient, folk, and hip-hop music, Slauson Malone's second record is more of a deeply personal art project than a straight-up album. Turns out it's loosely tied to a 2019 exhibit at an L.A. gallery, bringing Malone's abstract paintings and sculptures to life alongside the prickly ghosts of his past ("Vergangenheitsbewältigung" is a German word that encapsulates the "struggle to overcome the negatives of the past".) Much like a lucid therapy session, it's both frightening and freeing, a cry for help that leads to a long overdue resolution to which all of us can relate.
-Andrew Parks
Read our interview with Slauson Malone.
Listen to an interview with Slauson Malone on Bandcamp Weekly.
Merch for this release:
Vinyl LP, T-Shirt/Apparel, Cassette
It's rare to listen to an album that doesn't sound like anything else. But for Nyege Nyege Tapes, this has become the norm. Metal Preyers is just another in a long line of searing, transgressive releases, the kind that cause auditory whiplash without apology. The transcontinental collaboration sees Kampalans, Londoners, and Chicagoans blend their influences into what their Bandcamp page calls "machine-esque drone ambience." It's a noise cocktail that begs to be imbibed and dissected with the utmost reverence.
-Eli Schoop
Merch for this release:
Vinyl LP, Compact Disc (CD), Cassette, T-Shirt/Apparel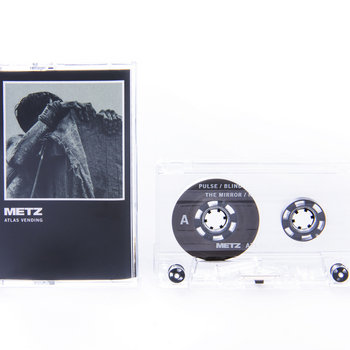 If the first notes of Beethoven's 5th are really Fate come knocking, then the pounding on Atlas Vending's opening track "Pulse" is the arrival of a panic attack. Since 2008, METZ have been perfecting the sound of an emergency, and while Atlas Vending is still as abrasive and loud as your favorite hate-followed celebrity, it demonstrates flashes of beauty and a shift in lyrical direction as frontman Alex Edkins considers: What is the danger anyway? Or if you're past looking for answers, throw on "A Boat to Drown in" and marvel at how doomed hope can sound so much like bliss, as if the only way out of a mess is further in. 
-Steve Chang
Read our Big Ups with METZ.
Merch for this release:
Compact Disc (CD), Vinyl LP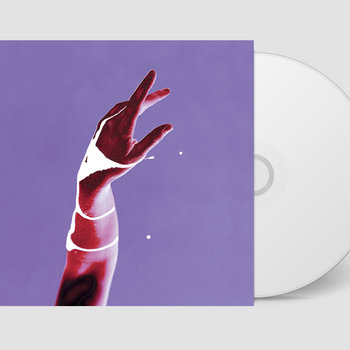 The music of Melissa Guion (aka MJ Guider) has always been a nocturnal animal, trading in shadowy, mysterious post-punk. Sour Cherry Bell takes that darkness to new depths and dizzying heights; sometimes Guion's spectral soprano capsizes in an ocean of reverb ("Petrechoria"), other times she launches into a constellation of synth patches and overdubs ("Quiet Time"). What ties Sour Cherry Bell together is its rootless sense of doom: The most fitting knell for a nightmarish year.
-Shannon Nico Shreibak
Merch for this release:
Compact Disc (CD), Vinyl LP, Vinyl,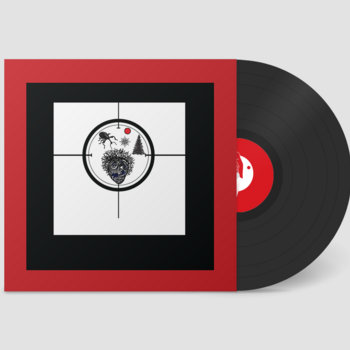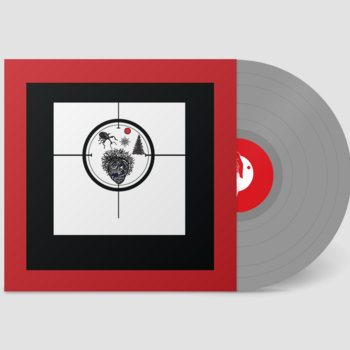 How does one find redemption in disaster? If you're following ONO's lead, you hiss all the old sins out. Named after a long, dark summer in 1919 when white supremacist riots blazed across the United States, Chicago's enduring experimental collective weaves tales of servitude and suffering through a prism of industrialized poetry. With absurdist grooves ("I Dream of Sodomy") and clamoring homilies ("Tar Baby"), ONO begs the question: Are we still living in a red summer, or something completely, terrifyingly new?
-Shannon Nico Shreibak
Merch for this release:
Vinyl LP, Compact Disc (CD)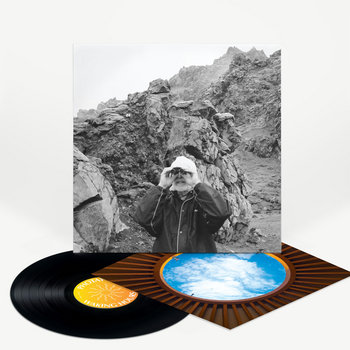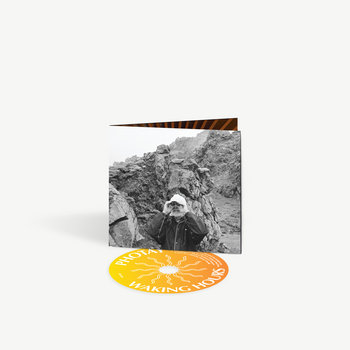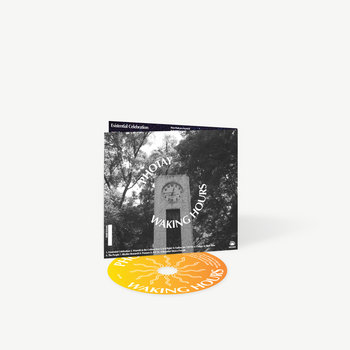 After such a brutal year, it's understandable if simply getting out of bed now requires some kind of Rocky-style climb. For the drained and depleted, consider the ambient pop of Waking Hours as your training montage music. Photay showers listeners in sunny synths, lyrical mantras, and twitchy percussion, but his greatest strength is a delicate touch. It makes for a beautifully drifting journey, one overcome by joy, but never overwhelmed with sound—the rare album that pushes you to seize the day without breaking the stillness of its early morning glow.
-Miles Bowe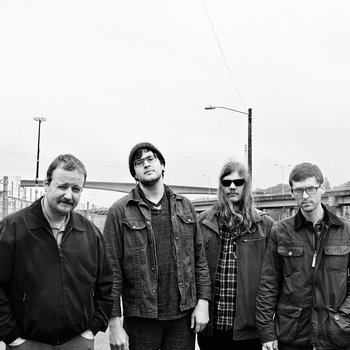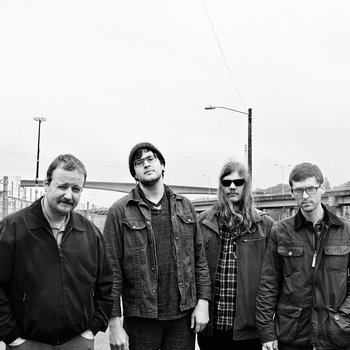 Merch for this release:
Compact Disc (CD), Vinyl LP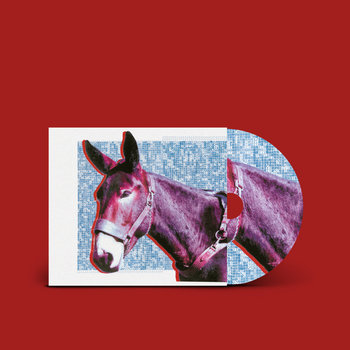 For nearly a decade, Joe Casey has chronicled the crumbling of civilization as frontman of Detroit post-punk doomsayers Protomartyr. In 2020, it feels like civilization finally caught up with him. Across the band's fifth album, Ultimate Success Today, Casey conveys frustration and dread with bitter clarity, barking about cruelty and greed, crushing loneliness, impotent technophobia, dying dreams, and the dull ache of fear. At the same time, his bandmates keep up their end of the deal, building a monument to unease out of a robust rhythm section, five-alarm guitars, and groggy horns. Protomartyr is a heavy band for heavy times, both emotionally and sonically—and Ultimate Success Today is a direct reflection of that, reveling in those final, panicked moments right before the darkness sweeps in.
-Ben Salmon
Read our interview with Protomartyr.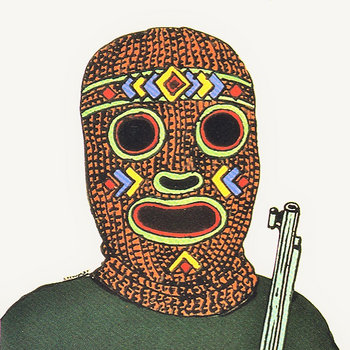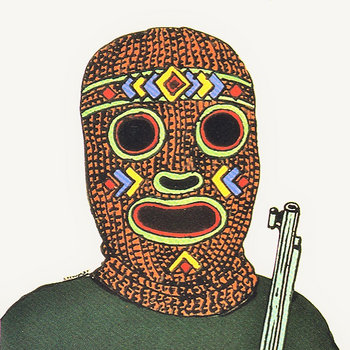 All rap is poetry, but not all poetry is rap. Rory Allen Philip Ferreira is privy to this dichotomy, playfully landing somewhere in the middle. The man exists in his own universe, content to mix freeform monologues with equally freeform beats, resulting in a personal blend that's both fascinating and mystifying. He is a prankster, pathfinder, and pantomime all at once. Purple Moonlight Pages is his most delightful statement yet.
-Eli Schoop
Read our review of Purple Moonlight Pages.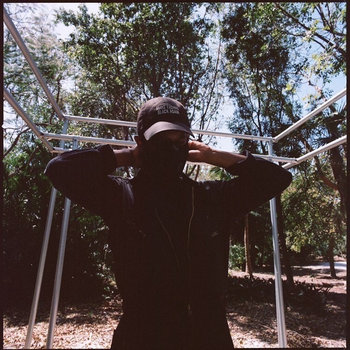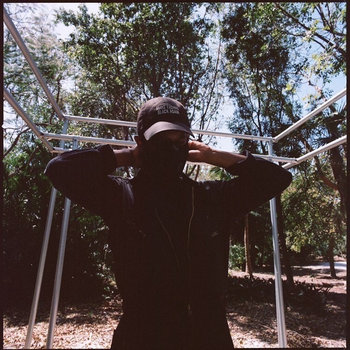 Merch for this release:
2 x Vinyl LP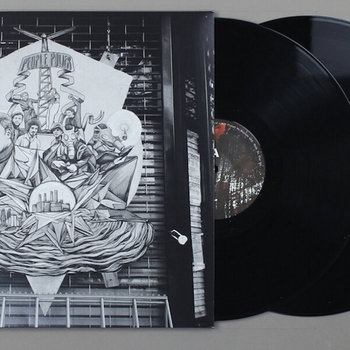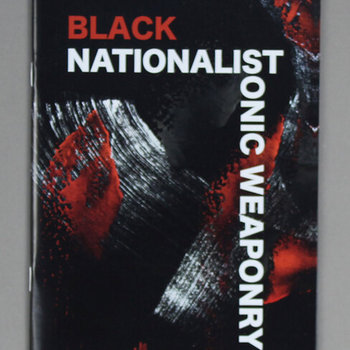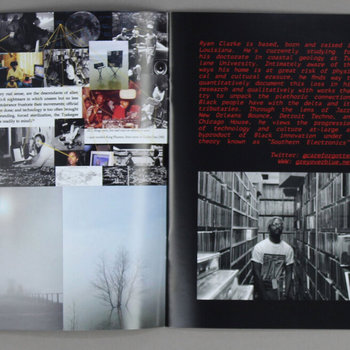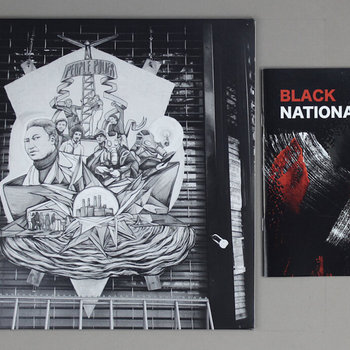 Black art is a constantly amorphous force, forcing non-Black gazes to understand or become obsolete in the process. Black Nationalist Sonic Weaponry runs parallel to this framework, with scholar and artist DeForrest Brown Jr.'s "Make Techno Black Again" manifesto looming heavy in the background. But the album never confines itself to genre, harnessing drone, musique concrète, free jazz, and microhouse to explore Blackness and its ever-changing struggles. Brown Jr.'s art speaks to the legacy of music and Black liberation, and its continuing evolution.
-Eli Schoop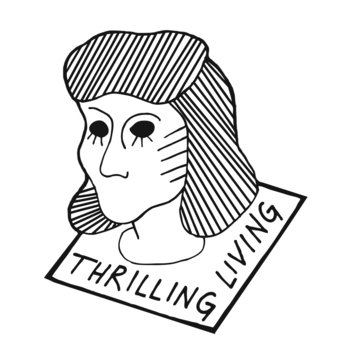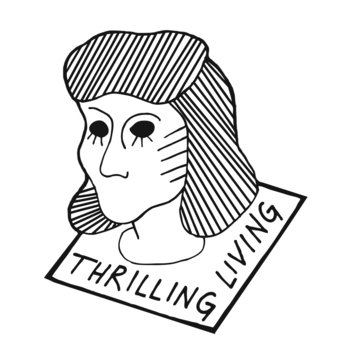 Merch for this release:
Vinyl LP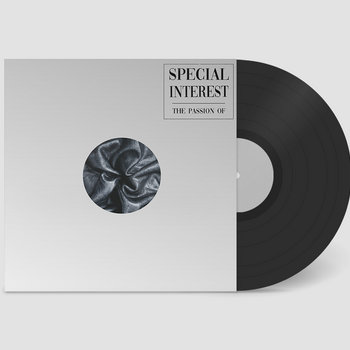 Staying true to their motto "Trust No Wave" ("It's a music snob way of saying nihilism" quips Maria Elena Delgado), anarcho-glam outfit Special Interest are world-weary and brimming with rage on their sophomore effort. Tongue wrested in cheek and feet planted in groove, "Street Pulse Beat" grinds through a punchy, Le Tigre-esque aggro-disco rant, while "All Tomorrow's Carry" cuts to the marrow of a bloodied and battered reality. The Passion Of captures lightning in a bottle, only to set it alight like a molotov cocktail; all that's left to do is duck and cover.
-Shannon Nico Shreibak
Read our interview with Special Interest.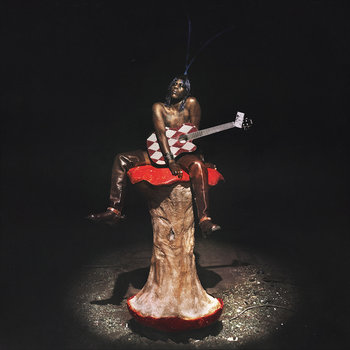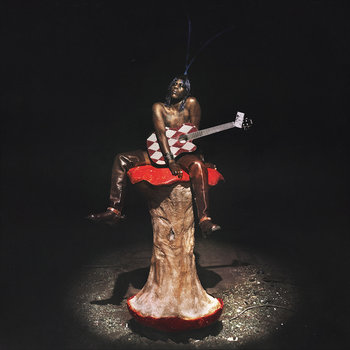 Merch for this release:
Vinyl LP, Compact Disc (CD)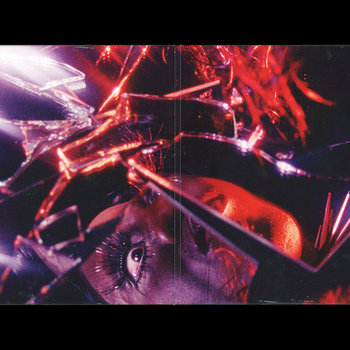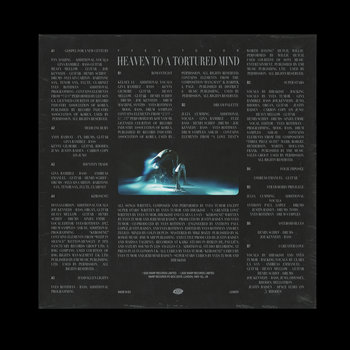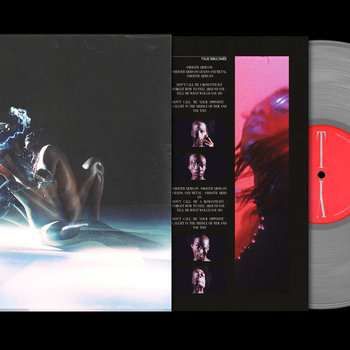 "How much longer 'til December?" asks Sean Bowie, aka Yves Tumor, on the opening track of Heaven to a Tortured Mind, echoing the way all of us feel. In a year defined by feelings of claustrophobia, Bowie has taken everything they've previously done and made it bigger. The music is heavier; the songwriting is soaked in theatrical drama; and, most importantly, Bowie has expanded their persona and covered it in rock and roll rhinestones. It's a needed reminder to all of us to keep growing and keep pushing against the walls closing in, or we might just shrink into nothing.
-Shy Thompson
Read our interview with Yves Tumor.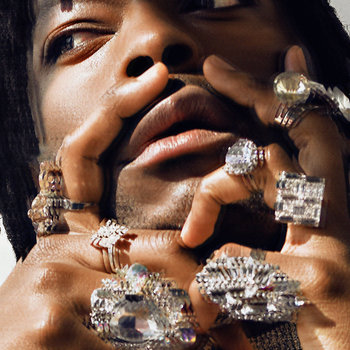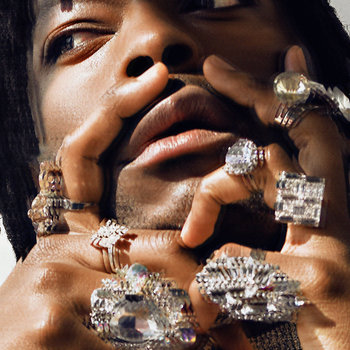 Merch for this release:
Poster/Print, , T-Shirt/Apparel, Cassette, Vinyl LP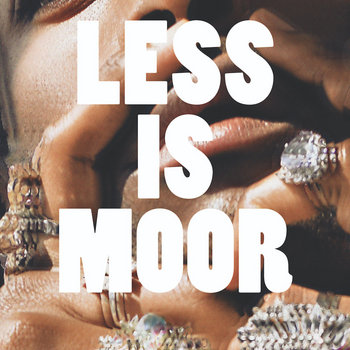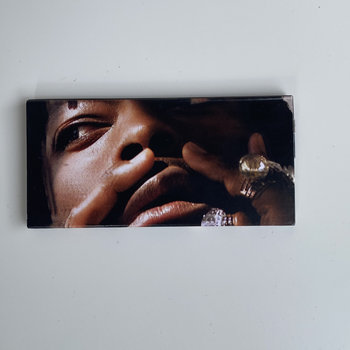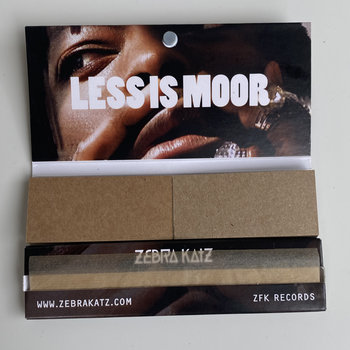 The club is the mosh pit, is the protest, is the battlefield. Zebra Katz understands these truisms intrinsically, daring others to take the plunge with him as he confronts these arenas directly on LESS IS MOOR. It's a cocktail of experiences, from the arched cockiness of "ISH," to the slinky sensuality of "BLUSH," to unhinged breakcore on "ZAD DRUMZ." All the while, Katz is forcing the listener into his chaos, not content to go it alone. When you're this Black, weird, and talented, multiplicity is just a way of being.
-Eli Schoop
Read our interview with Zebra Katz.