BEST OF 2020
Best of 2020: Silver Linings
By Bandcamp Daily Staff · December 17, 2020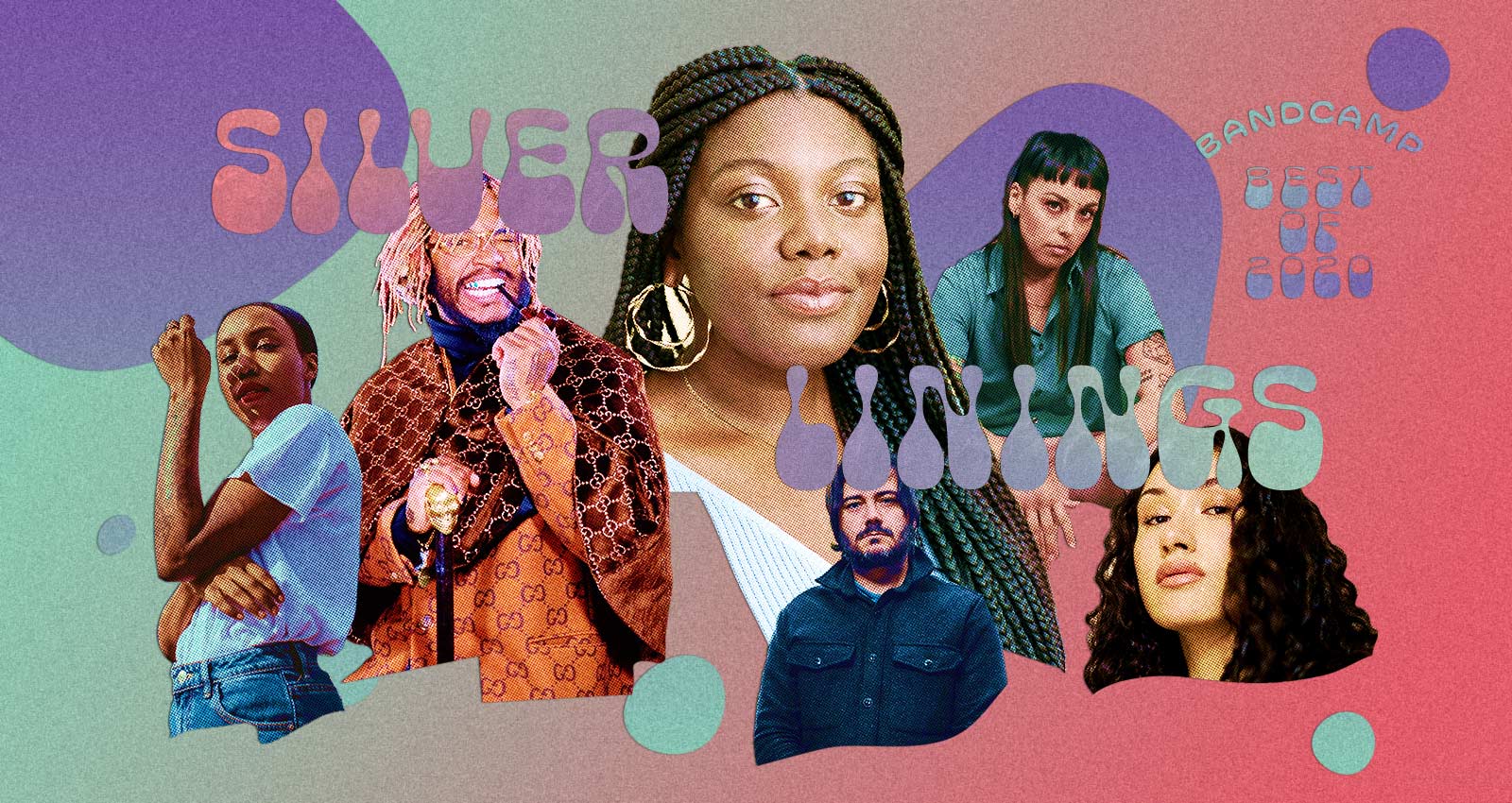 After winter must come spring, right? That's what they say, but this year has been one long, dark winter with very few signs of letting up. It's been bleak for sure—but there have been moments of reprieve as well. The music on this list embodies the small wins that have been a saving grace this year. From future R&B, reflective jazz, playful rap, and regenerative electronica, the artists below tapped into the softer side of our collective anxious zeitgeist. The proverbial light at the end of the tunnel is inching closer but the world will never be the same as it was prior to this year. Let these tracks transport you to a better time when the world was much brighter.
—Diamond Sharp
Read more about how we put together this year's list.
Read Best of 2020: Connecting the Dots
Read Best of 2020: It Got Heavy
Read Best of 2020: Imagining New Worlds
Read Best of 2020: The Year's Essential Releases
Merch for this release:
2 x Vinyl LP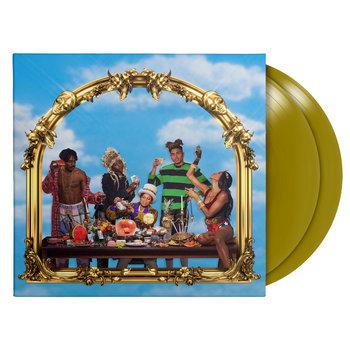 To kick off the official release of Renaissance, Aluna Francis published a roaring manifesto via Instagram denouncing the racism, Eurocentric ideals, and erasure of Black voices and Black culture within dance music—all prejudices she's had to endure as the vocalist of electronic duo AlunaGeorge. Her debut solo album seemed specifically designed to kick down those barriers once and for all, while also proving Francis could thrive alone—as a vocalist, a songwriter, and a curator. Mixing afrobeats, house, dancehall, R&B, and pop, Francis grapples with jealousy, desire, inequality, self love, as well as communion with other BIPOC women. She celebrates her flaws and virtues, and implores those who hear her to do the same. With the aid of collaborators like Jada Kingdom, Princess Nokia, Kaytranada, and Rema, Aluna encouraged those shoved to the margins to reclaim what is theirs, and to revel in it without shame or guilt. Renaissance plays like a mixtape for those about to find themselves, to be reborn in the house of dance.
-Amaya Garcia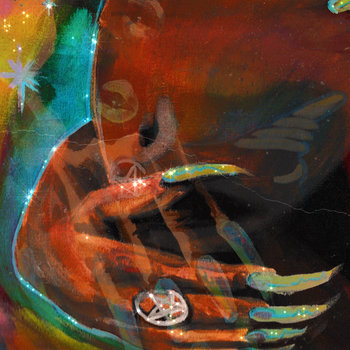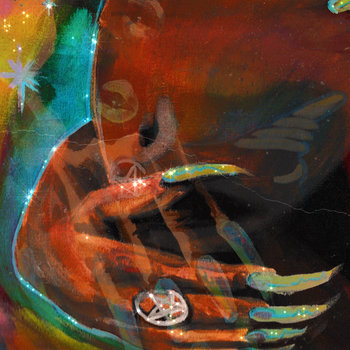 Bbymutha could rap over a track of screaming babies and still manage to project signature cool. Even when she's laying into those who have wronged her, as she does throughout Muthaland, her delivery remains unruffled. Peppered with skits designed to sound like a deranged game show, Muthaland satirically digs into a familiar topic for the prolific rapper: The draining expectations and criticisms of others. Song after song, Muthaland puts the listeners in her shoes—offering the opportunity to feel as unfuckwitable as Bbymutha herself.
-Ann-Derrick Galliot
Merch for this release:
Vinyl LP, Compact Disc (CD)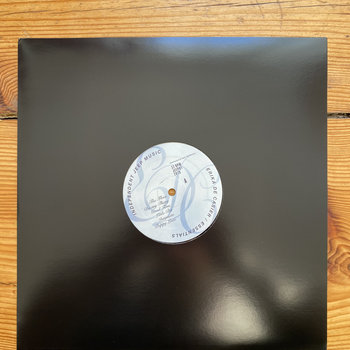 In a different timeline, Erika de Casier's debut album would soundtrack late-night dinners with friends, or lingering Sunday kickbacks. Her nostalgia-infused R&B songs bring the Y2K sound into the present moment, hitting all the right notes. Her lyrics are playful and flirty, and desire is the underlying theme that connects each track. "I just wanna do my thing/ Go out to the club 'til the early morning/ Jump around like ain't nobody watching," she sings on "Do My Thing." Essentials is the musical equivalent of your best friend gassing you up before you all venture out into the night.
-Diamond Sharp
Merch for this release:
Vinyl LP, Compact Disc (CD)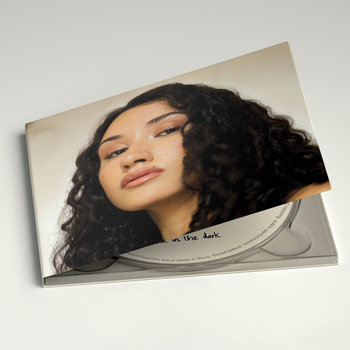 If you've been feeling unsafe or unmoored, or in need of someone's hand on yours, put on Rose in the Dark and take a well-earned deep breath. Cleo Sol has a transformative voice—its buttery and warm and has the power to soothe you with a single, gorgeous, suspended note. Like a good friend, she'll reassure you both of your excellence and of her own, reminding you that your heart is full and brave, and that tomorrow will be better.
-Ashley Bardhan
Merch for this release:
Vinyl LP, Compact Disc (CD)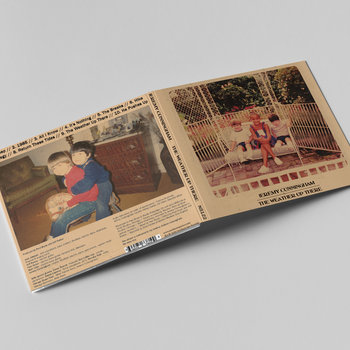 Catalyzed by the tragic murder of his brother, Andrew, Chicago drummer and composer Jeremy Cunningham's album The Weather Up There is a sonically rich and emotionally cathartic exploration of grief and love. It's a beautiful and harrowing listen as Cunningham combines complex rhythms with electronics and voicemail recordings to summon a vision of grief, love, and trauma. Songs like "Hike," "1985," and the dreamy and unsettling opener, "Sleep" are beautifully composed, full of intense emotion. Created in the wake of tragedy, The Weather Up There shines as a rich, musical celebration of life.
-John Morrison
Read our review of The Weather Up There.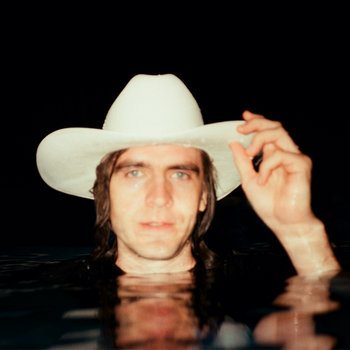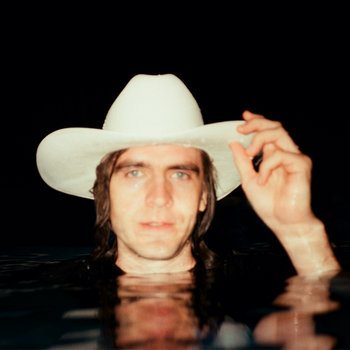 Merch for this release:
Compact Disc (CD), 2 x Vinyl LP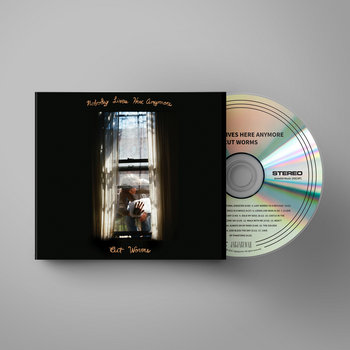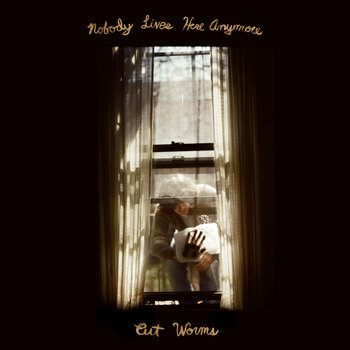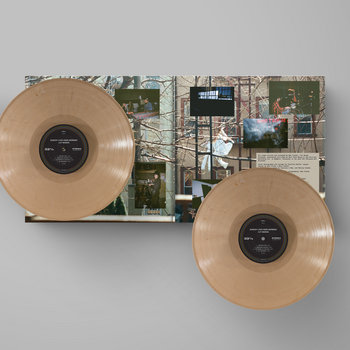 The wistful cowboy pop of Nobody Lives Here Anymore is not so much nostalgic for an abandoned heartland as it is for some lap steel daydream of America—of baseball cards, shopping malls, and white school walls, in which the (human) wreckage is worth sighing about, even if it can't be saved. While the longing on tracks like "Veteran's Day" and "Castle in the Clouds" suggests the vacated "here" of the album title is someplace Edenic, the drowsy softness of Max Clarke's vocals gesture elsewhere: To a mortal body from which the spirit has transcended its suffering. Whatever the case, the album's wisdom is so wise it's almost childlike. What's happened has already happened. Let's take a moment to not worry.
-Steve Chang
Read our review of Nobody Lives Here Anymore.
Merch for this release:
Vinyl LP, , T-Shirt/Apparel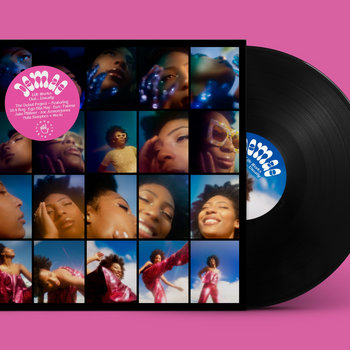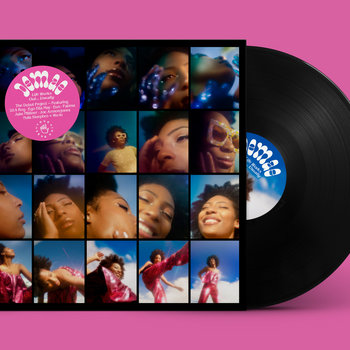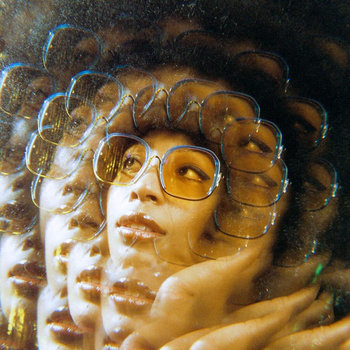 "Why are we pretending to be someone else," sings London's Demae on her debut album's twinkling opener "People Are Weird." It's an apt question for a year where many of us learned that knowing yourself can be critical in a world set on fire by division, uncertainty, and illness. Demae elegantly exudes that kind of clarity throughout Life Works Out…Usually. Turning away from the world, and tuning into her heart, she writes songs that feel fleeting, illuminating, and gentle. Life Works Out celebrates love, genuine connection, and quiet moments alone. It's music that silences all distractions, giving listeners space to hear their own spirit. Love, rest, rise, and repeat.
-Chaka V. Grier
Buy a ticket for Demae's livestream tonight.
This year, I listened to Under like a dispatch from the calm after a storm. It arrived during a time that was, for many, chaotic and uncertain, and the album's theme of renewal and clarity—as well as its playfulness—felt almost defiant. In any context, Dyani's jazz-minded compositions, which use electronic and organic sounds alike, have the potential to pull listeners out of a nihilistic slump. Under is a proven refuge for the times you feel your optimism slipping.
-Ann-Derrick Galliot
Read our review of Under.
Carla J. Easton
Weirdo
Merch for this release:
Vinyl LP, Compact Disc (CD)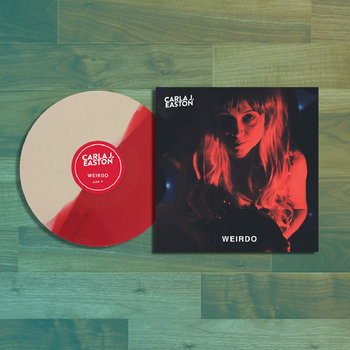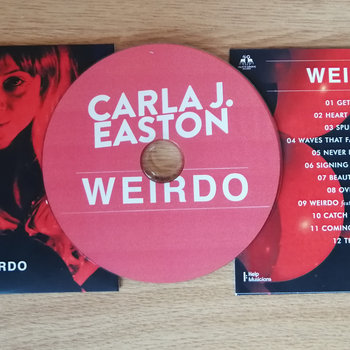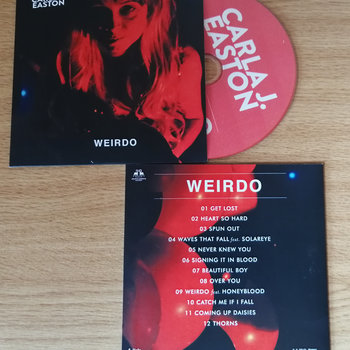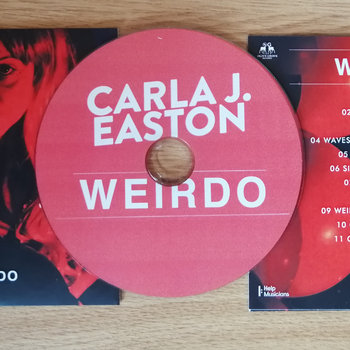 In a year without live music or parties, Carla J. Easton releasing the instantly energizing, sparkling, electropop-can-of-soda that is Weirdo is almost tragic. Easton loves maximalism, letting overblown synths burst around every track like confetti from a cannon. She treats songs like they're cotton candy, letting even the album's quieter songs like "Waves That Fall" and "Thorn" spin up into a buoyant, synth-drenched euphoria. Weirdo is a 42-minute sugar high without the crash, the kind of record that makes you want to kiss a stranger—or maybe just yourself in the mirror.
-Ashley Bardhan
Read our review of Weirdo.
Merch for this release:
Vinyl LP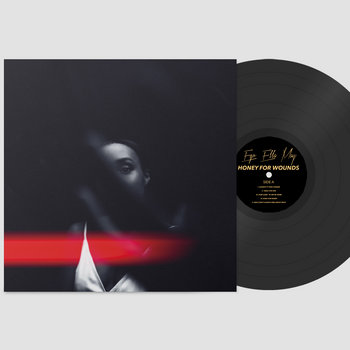 With the external pressures of everyday life taking up more mental real estate than usual, South Londoner Ego Ella May's lovely and relaxing Honey for Wounds serves up jazzy neo-soul that underscores the necessity of getting lost in your own thoughts. She runs through a laundry list of concerns on "Girls Don't Always Sing About Boys"—among them: air pollution, sustainable fashion, learned behaviors, and "why it all happens." Throughout, Honey serves as a reminder that taking the time to remind yourself who you are and what you love is more than just a reward; it's a right.
-Shy Thompson
Merch for this release:
Vinyl LP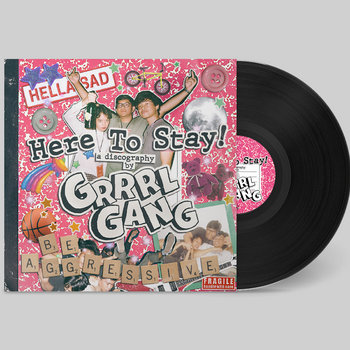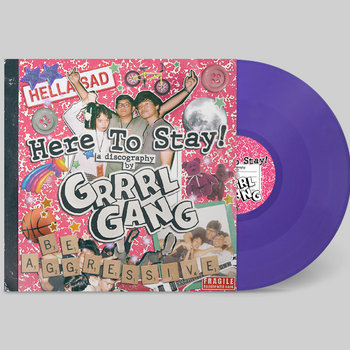 Among the most promising acts in the emerging Indonesia DIY scene, Grrrl Gang sounds like what they are: A bunch of internet-savvy kids goofing on a punky doo-wop and having a blast. Frontwoman Angeeta Sentana addresses everything from sketchy hook-ups to the tyranny of gender roles even while the music's sweetness and vulnerability keeps it true to the era of poodle skirts and puppy love. The result? A perfect power pop soundtrack for rollerblading down the boardwalk—ironically at first, then full of pure joy.
-Steve Chang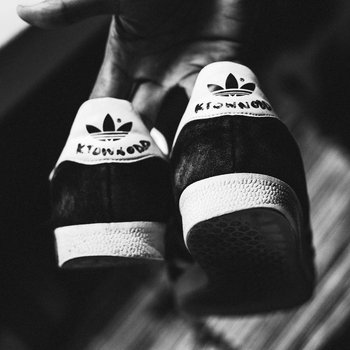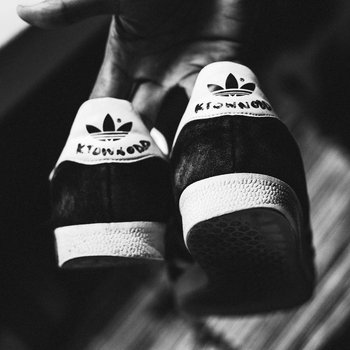 Merch for this release:
Vinyl LP, Cassette, 2 x Vinyl LP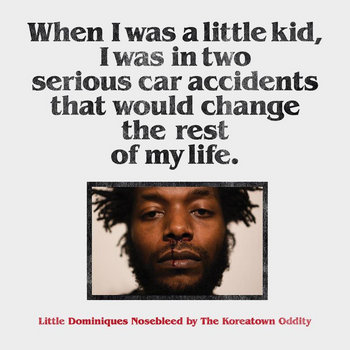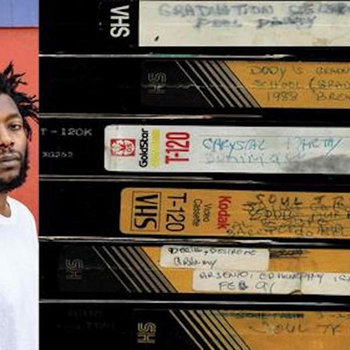 Little Dominique's Nosebleed is constructed around two key events—both of them car accidents, both of them leaving Dominique Purdy, aka Koreatown Oddity, changed for life. But it's what Purdy extrapolates from those two car crashes that makes Nosebleed such a thrilling ride. Over a backdrop of dusky, boom-bap-style production, Purdy spins off into narratives about his experiences growing up in Koreatown—playing Nintendo games with friends, watching the riots that erupted in the wake of the assault on Rodney King. His personal physical damage becomes a metaphor for damage writ large; in the end, violence becomes a catalyst for healing—for knowing where you came from, and the incidents that made you who you are, incorporating all of it into your makeup, and waking up the next day with clear eyes (or, in Purdy's case, a busted nose), ready to face the future.
-J. Edward Keyes
Read our interview with Koreatown Oddity.
Merch for this release:
Vinyl LP
Nottingham-based soul singer Yazmin Lacey, celebrates the battles, the pleasures, the mundane, and the breathtaking on Morning Matters, a joyous musical celebration of life's ups and downs—whether it's setting your intentions on gratitude when you wake ("Morning Matters") or setting boundaries without apology ("Not Today Mate"). Mercifully, Lacey never veers into "vibe over message" territory; instead, the album's balmy jazz and insightful messages complement each other effortlessly. Morning Matters celebrates the gifts we take for granted, and accepts that the struggles we face aren't just inevitable; sometimes, they're essential.
-Chaka V. Grier
Merch for this release:
Vinyl LP, Compact Disc (CD)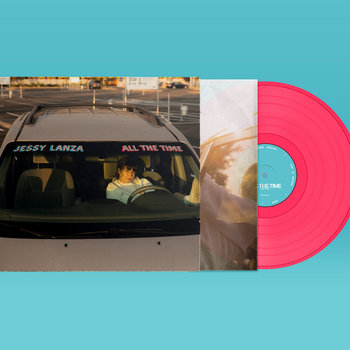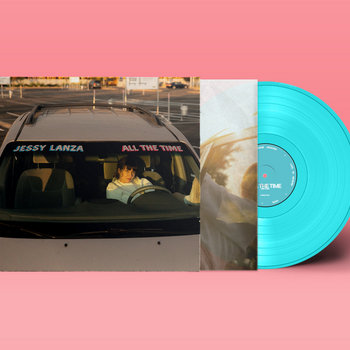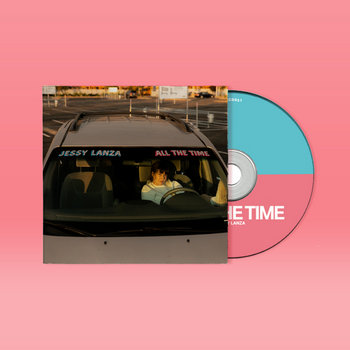 While Jessy Lanza originally conceived All The Time as a way to examine her deep-rooted anger management issues, the songs on the Canadian producer's third album are euphoric and gleaming, couching often darkly personal lyrics in gurgling synth experiments, footwork-y drums, and effervescent pop hooks. Written over long distance with frequent collaborator Jeremy Greenspan after Lanza moved to New York, it's simultaneously her most vulnerable and self-assured effort to date, splitting the difference between delicately cooed R&B and four-on-the-floor club anthems. If only all therapy sessions could be this danceable.
-Max Mertens
Read our interview with Jessy Lanza.
Merch for this release:
Vinyl LP, Compact Disc (CD)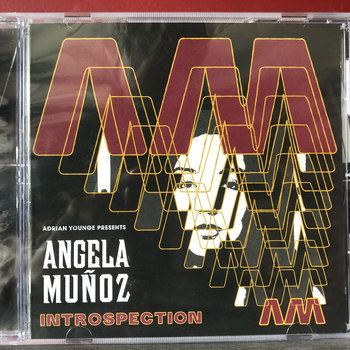 Barely out of her teens, L.A.'s Angela Muñoz, brings a maturity and sophistication to music that's well beyond her years (particularly in her understanding that much of love and desire begins—and ends—in our minds). The album plays like an internal monologue: Are they thinking about me, too? ("Can I Get Your Name"). Is this love? ("I'm In Love"). Will it last? ("Don't Show it"). Adding to the album's sweeping, intimate vibe is its opulent 1970's "baby-making" production, produced by multi-instrumentalist Adrian Younge. The bonus? Younge includes the instrumental version of each song on the album, allowing the listener to paint their own love stories against the lush tracks.
-Chaka V. Grier
Read our review of Introspection.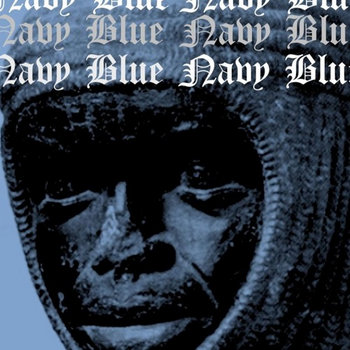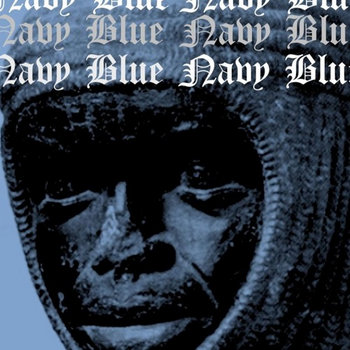 "Who gon' hold me down?/ Who gon' hold me up?" asks Navy Blue over bluesy organ lines on "In Good Hands," a track that arrives near the end of their debut LP, Àdá Irin. The plea is prompted by the humble memory of a Moroccan stew, which sets the Brooklyn-based MC spiraling through memories of family and friends who have departed for spiritual climes. It's a sentiment that repeats throughout the album, cushioned by a slurry of warm, cathartic soul loops. Àdá Irin reflects the solace that comes with remembering those dearest to us, while reminding us that sometimes bravery means letting go.
-Philip Mlynar
Read our interview with Navy Blue.
Merch for this release:
Vinyl LP, Compact Disc (CD), Poster/Print, Cassette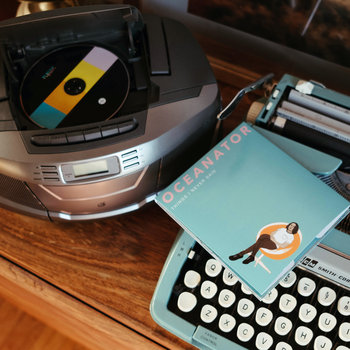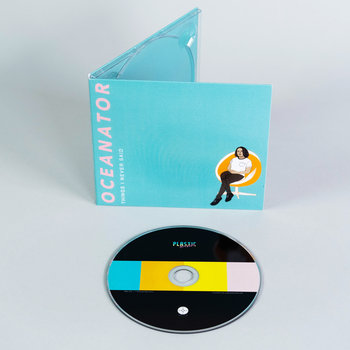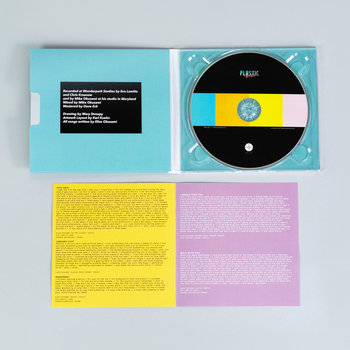 For all of Things I Never Said's references to falling skies, dying suns, and cracks in the world, Oceanator never loses hope in the face of her apocalyptic imagery. On her stirring, grungy debut, expressions of despair are closely linked to the idea that things can get better, if we're willing to put in the work. Maybe the best proof of that is Oceanator's career trajectory: Left to self-release her record after the unceremonious collapse of her original record label, she quickly found acclaim and signed to Polyvinyl earlier this year. As she sings on closer "Sunshine," she's proof that if we weather the storm, "Things might be OK."
-Sean Craig
Read our interview with Oceanator.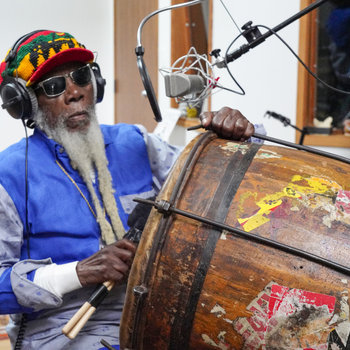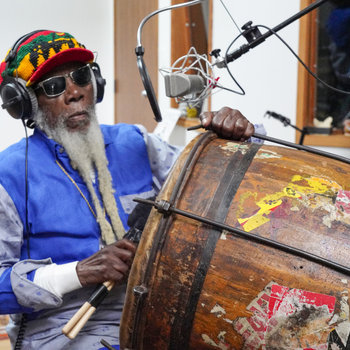 Merch for this release:
Compact Disc (CD)
"If you love one another, this world would be a better place to live in," sings Ras Michael on "Nicodemus," the sprawling opening track on Live By the Spirit. In a year as grim and divisive as 2020, Michael's record is a testament to the healing qualities of devotional music. Encapsulating the artist's lifelong musical and spiritual practice, Live By the Spirit provides relief via ethereal flutes, mellow acoustic guitar, saxophone, and the occasional tambourine, while highlighting Michael's masterful storytelling and traditional Nyabinghi drumming. Combined, these elements work as a powerful incantation, carrying the listener to a blissful state.
-Maria Barrios
Read our interview with Ras Michael.
Merch for this release:
Vinyl LP, Compact Disc (CD)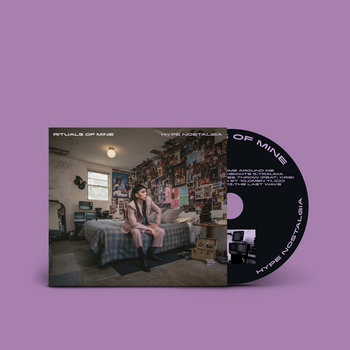 Terra Lopez wanted to create an album that hearkened back to times in her life that weren't so dark; where the hope of a new world and the possibilities therein seemed breathtakingly endless. Her debut album, Hype Nostalgia is the result of that longing. Born out of the profound, heavy weight that lost lives, lost loves, and lost relationships bring to the heart, Nostalgia filters those complex feelings through heavy bass, glitch, chopped-and-screwed beats, and R&B-influenced tracks designed to soothe the souls of those who are struggling. Hype Nostalgia is a record born in darkness that, paradoxically, radiates light and hope for a changed world ahead.
-Amaya Garcia
Read our review of Hype Nostalgia.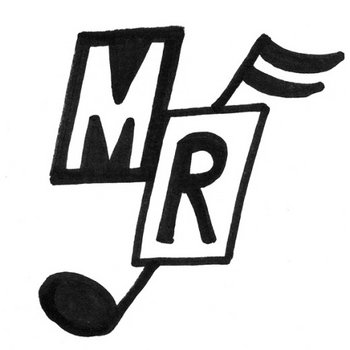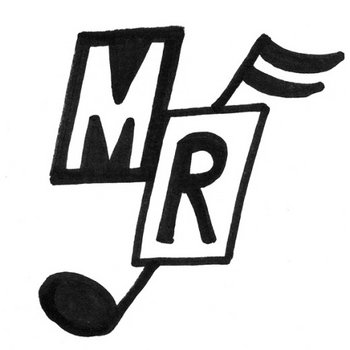 Merch for this release:
Vinyl LP, Cassette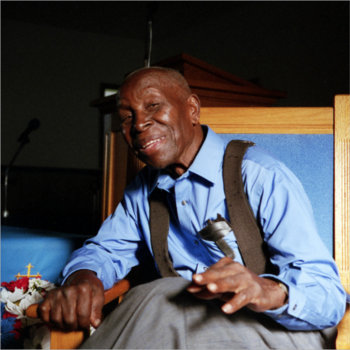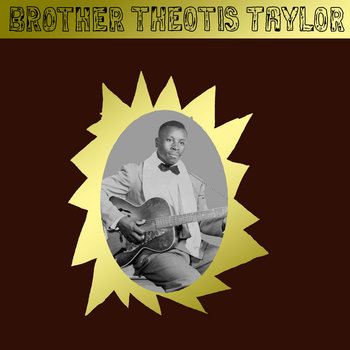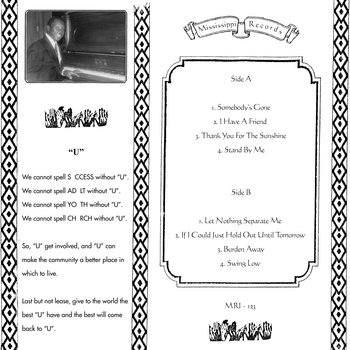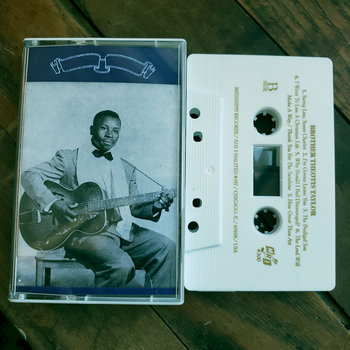 Mississippi Records' collection of songs by Brother Theotis Taylor not only documents the work of an overlooked singer, guitarist, and pianist, it gives listeners an intimate look at the creative heights and spiritual depths that gospel music is capable of. A set of home recordings that Taylor made himself on a reel-to-reel recorder and kept on top of the piano in his home in Fitzgerald, Georgia, each of the album's 12 performances are thrilling, and burning with deep spiritual power.
-John Morrison
Read our review of Brother Theotis Taylor.
Merch for this release:
Vinyl LP, Compact Disc (CD)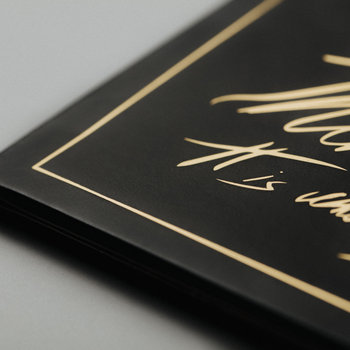 Thundercat experienced at least two devastating losses over the past few years: The death of his friend Mac Miller of an accidental drug overdose in 2018, then the loss of a relationship in the form of a break-up. The distress forced him to make drastic life changes—he quit drinking and went vegan—and the resulting album, It Is What It Is, is a clear-eyed collection of jazz, funk, and downtempo soul on which he unpacks the impact of both Miller's death and his own romantic heartbreak. On "Innerstellar Love," the bassist and vocalist equates loneliness with space travel; on "King of the Hill" and "Unrequited Love," he wrestles with the sorrow, anger, and acceptance that comes at the end of a romance. It wasn't all serious: "I Love Louis Cole" explores a laughable night of partying, and "Black Qualls" explores the fear of stunting on social media as a successful Black person. And if there was any doubt that it was a Thundercat album, reassurance came on "Dragonball Durag," a silky R&B cut with a comedic takeaway—"I may be covered in cat hair, but I still smell good." Even on his most reflective album, Thundercat didn't take himself too seriously.
-Marcus J. Moore
Read our review of It Is What It Is.
Merch for this release:
Compact Disc (CD), Vinyl LP, Cassette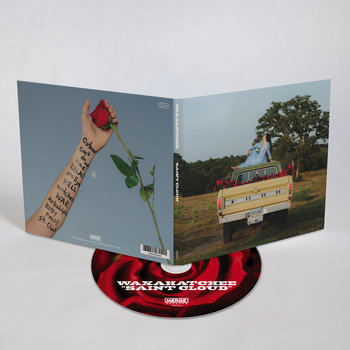 After eight years and four records, Katie Crutchfield has, in a way, ended up right back where she started: penning acoustic-driven Americana big on hooks, heart, and hope. After the turbulence of 2017's Out in the Storm, on Saint Cloud, Crutchfield slams on the breaks, delivering a set of warm, gorgeous songs that recall the best moments of Emmylou Harris and the Indigo Girls. Crutchfield has always been a dynamite hook writer, but on Cloud, her colossal gifts are operating at an 11: The graceful, lapping-wave melody of "Can't Do Much," the gooseflesh-raising harmonies over brittle acoustic guitar on the chorus of "The Eye," the slow tumble of the verses in "Ruby Falls." In interviews surrounding the record, Crutchfield talked of idolizing songwriters like Harris and Patty Griffin. On Saint Cloud, she officially joins their ranks.
-J. Edward Keyes
Read our interview with Waxahatchee.
Merch for this release:
T-Shirt/Apparel, Vinyl LP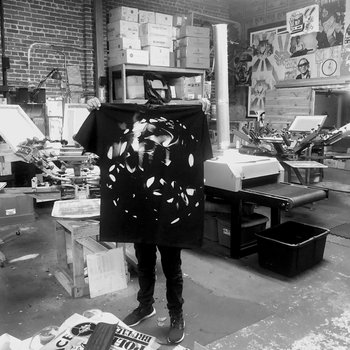 As humans, it's tempting to "want light without darkness," but Zeroh urges us to reconsider. BLQLYTE maps out personal histories of racial trauma and artistic perfectionism, with seismic instrumentals that toe the lines between hip-hop, electronica, and noise—and often threaten to overtake his stream-of-consciousness raps. It's an innovative way to invoke what Buddhists call a "beginner's mind"—to let go of preconceived notions, whether about ourselves or our willingness to listen closely.
-Christina Lee
Read our interview with Zeroh.