ALBUM OF THE DAY
Carla J. Easton, "Weirdo"
By J. Edward Keyes · August 24, 2020
​
​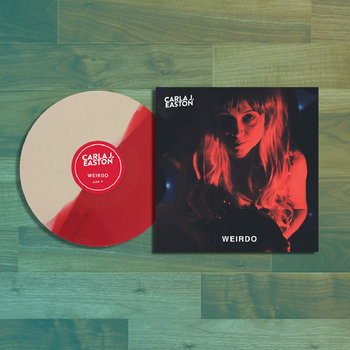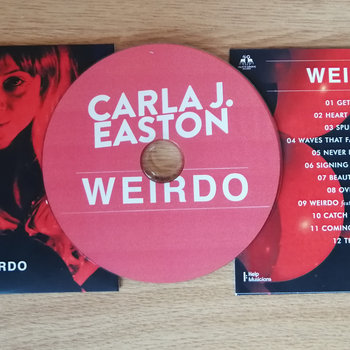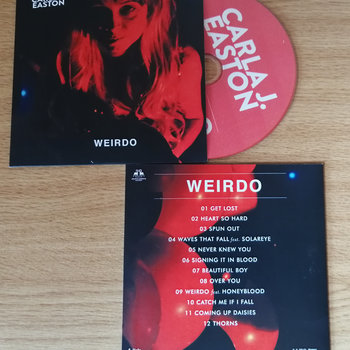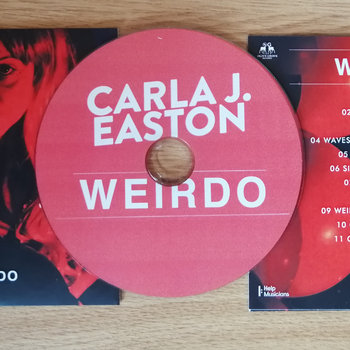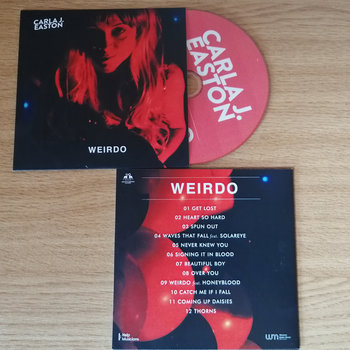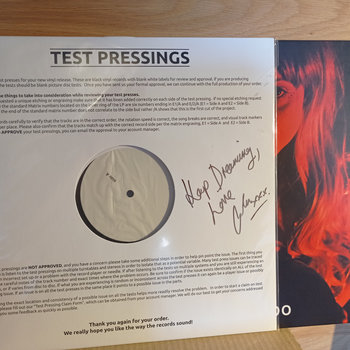 .
00:10 / 00:58
Merch for this release:
Vinyl LP, Compact Disc (CD)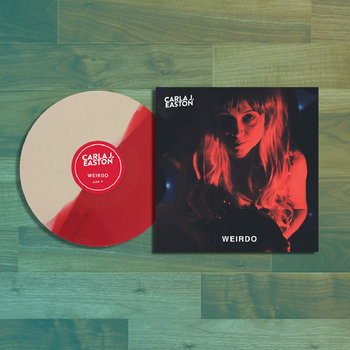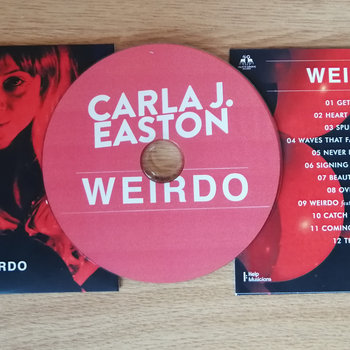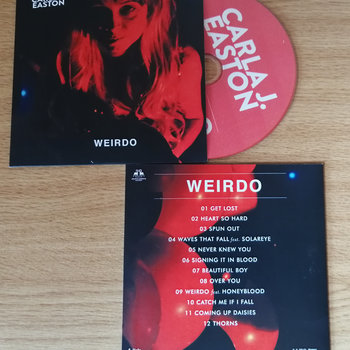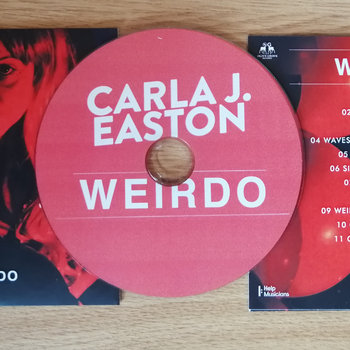 In 2016, Carla J. Easton—then recording as "Ette"—made an album called Homemade Lemonade, full of big, loud, joyous songs that expertly cross-wired the glam strut of Slade and The Sweet with the candy-floss pop of Robyn and Carly Rae Jepsen. The album was a knockout, and we named it the fourth-best record of 2016. Two years later, she followed it up with Impossible Stuff, which she released under her own name and which ditched the joyful exuberance of Lemonade for tepid mid-tempo "hot AC" songs that lacked the spark and kick that had made its predecessor such a joy.
Now, two years after that, she's course-corrected: The thoroughly delightful Weirdo is a wholehearted return to the whiz-bang pyrotechnics of Lemonade, all volume needles buried in the red, glitter bursting from every chorus. "Heart So Hard" sets the tone early; a distant cousin to Homemade Lemonade's stomping "Attack of the Glam Soul Cheerleaders," it ratchets the tension up steadily in its verses and then goes off like a Roman Candle in the chorus, synth sparks spitting around Easton's hiccupping vocal. On the title track, which benefits from an assist by fellow Scottish Pop powerhouses Honeyblood, deep-bass-synth and guitar bleed into each other to create one big whooshing comet of sound, providing a blast of power to balance out a creepy-crawly chorus that half-steps its way up the octave. "Catch Me If I Fall" is another banger—guitars skronk out isolated chords in a dot-dot-dash pattern until Easton lights the fuse and the song's breathy, gliding chorus takes it airborne. Even torchy ballads like the beautiful "Signing it in Blood" have an epic, 70mm quality to them that makes them irresistible. As we enter summer's waning weeks, Easton offers one last blast of cherry-slushee pop music, sweet and satisfying from start to finish.