FEATURES
Jessy Lanza Finds the Truths in Pop Nostalgia on "All the Time"
By Max Mertens · July 21, 2020
This past March, Jessy Lanza was in the midst of a European tour and gearing up to put out her third album, when the COVID-19 pandemic threw those plans into complete disarray. The lease on her New York apartment was up; unable to find another place in the city or go back to Canada (her boyfriend, director Winston H. Case, is American), Lanza and Case loaded up Lanza's van and drove across the country to stay with Case's family outside of San Francisco.
"This van has got me through some tricky times," says the singer and producer. "I don't know what we would have done if we couldn't just drive here."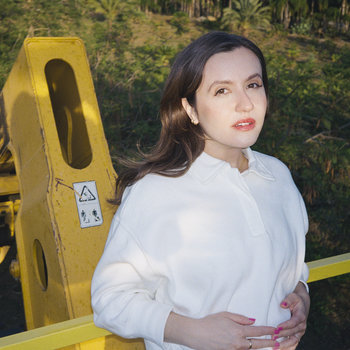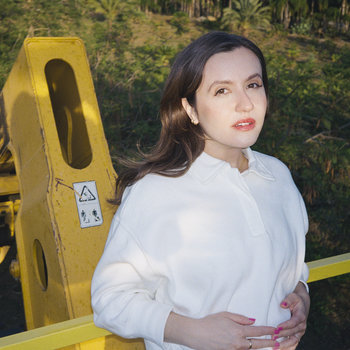 Merch for this release:
Vinyl LP, Compact Disc (CD)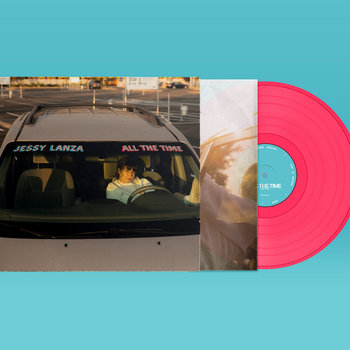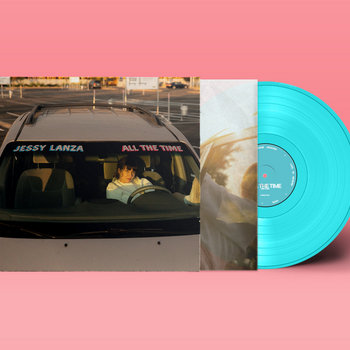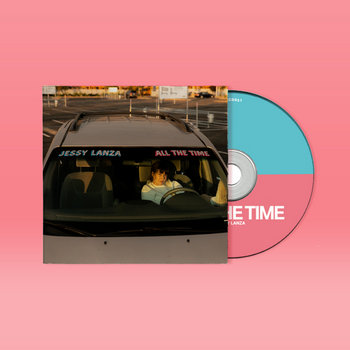 The cover of All The Time is a photograph of Lanza bathed in golden sunlight and sitting in the aforementioned vehicle's driver's seat. The picture was taken pre-pandemic, but it's appropriately symbolic for the major life changes that she's experienced in the years following the release of 2016's critically acclaimed Oh No. At the beginning of 2017, Lanza left her longtime hometown of Hamilton, Ontario, and moved to New York to live with Case. As the aphorism goes, you can't run away from yourself, so she found herself struggling with the same feelings of frustration and anger she'd been having prior to the move, and writing new music became a "coping mechanism."
"That was my thing to tackle with this album. Why am I so pissed off? Where does this endless fountain of rage come from? Why is this happening?" says Lanza. "When I listen back to it, it doesn't sound angry to me, but I certainly felt angry when I was writing a lot of it."
Like Oh No and her 2013 debut album Pull My Hair Back, All The Time was co-produced by Jeremy Greenspan of Canadian electro-pop veterans Junior Boys, but this time around Lanza and Greenspan primarily worked together long distance. For Lanza, this meant outfitting a home studio with a bunch of modular and semi-modular gear. "There would be times where I would have a patch that sounded pretty shit one day, and then I'd come back a couple days later, turn my stuff on, and it sounded a lot better," she says of the live takes. She tracked most of her vocals at her friend, and The Galleria collaborator, Morgan Geist's NYC studio and sent them to Greenspan in Hamilton.
Merch for this release:
Vinyl LP, Compact Disc (CD)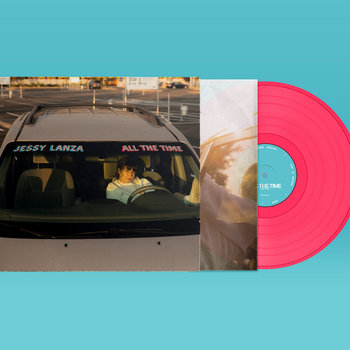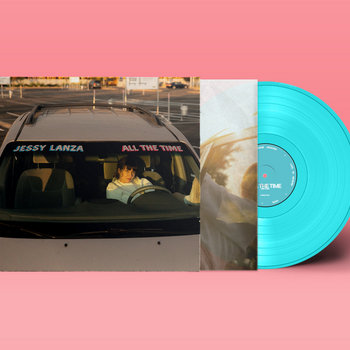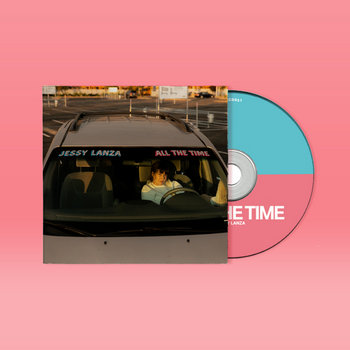 "One of the reasons why I continue to work with Jeremy, he has a lot of patience," says Lanza. "I get really hard on myself and I'm like 'I'm shit, I don't want to hear it any more, fuck this song,' and I just want to walk away from it." These everyday anxieties are reflected throughout the album's lyrics, simmering and often boiling over the surface. "Once I'm spinning, I can't stop spinning," she repeats on the deceptively sweet "Lick In Heaven," which Lanza half-jokingly describes as being about "my life as a serial monogamist."
"My dad died when I was 16, which was a really traumatic thing for me. From that point on I've always had a boyfriend that would be in my life for like a year, a year and a half, and then we would break up," says Lanza, adding that she only recently began confronting her cyclical difficulties connecting with other people. "It was kind of the same with moving to New York, it's not the city, it's you. It's not the relationship, it's you."
These experiences also resulted in Lanza creating some of the most crystalline, streamlined pop songs of her career. The tender slow-burner "Alexander," which she wrote after learning the chords to R&B singer Alexander O'Neal's 1985 single "A Broken Heart Can Mend," and the gurgling "Baby Love" feel like tributes to the music Lanza grew up listening to on the radio and Canadian TV channel MuchMusic. "I think [growing up with it is why] pop music has this special place for me, and I want to be optimistic that it still has some value," she says.
In the last few years, Lanza's found herself DJing more frequently, testing out new material alongside tracks by her favorite artists past and present. "I didn't know what the fuck I was doing DJing in the beginning; now I actually play my own songs in a set with other music," she says. The footwork flourishes on "Face" nod to previous collaborations with members of Chicago's Teklife collective, including DJ Spinn and the late DJ Rashad, and Lanza says her decision to make "Anyone Around" the album's first track was based on people's positive reactions to it. During quarantine, she's been filming intimate DJ sets for New York City online station The Lot Radio while sitting on her couch or bed drinking wine, with kaleidoscopic visuals courtesy of Case. It's also through The Lot that she got to know prolific Juke Bounce Werk producer DJ Swisha, and was inspired by his free-form approach to recording. "He did a lot of things in one take, improvising, and there's this joyfulness to it," says Lanza. "Me sitting in my room, kind of being really precious with my fucking ideas, it's just so different."
Merch for this release:
Vinyl LP, Compact Disc (CD)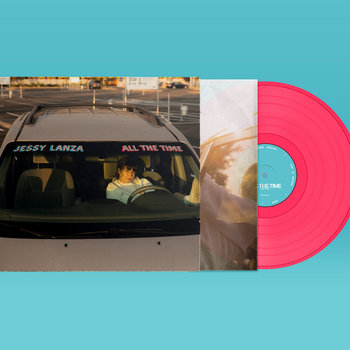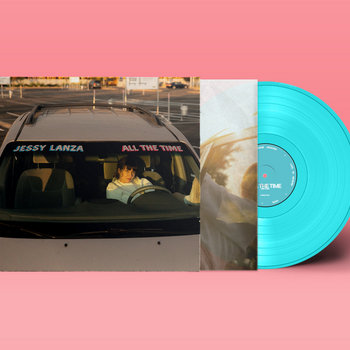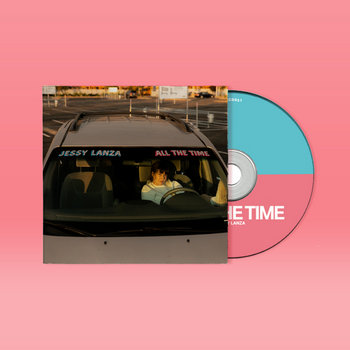 Throughout the making of the album, she found herself repeatedly coming back to one mantra-like question: "Why am I doing this?" "To bring me some joy, to bring other people happiness or comfort or something. I think that can get a bit lost sometimes, for me at least."