BEST AMBIENT
The Best Ambient on Bandcamp: September 2023
By Ted Davis · September 28, 2023
There's never enough room in this column to cover all of the stellar releases that come out in a month but it was especially hard this September, so I would love to start out this roundup by giving a shoutout to releases from X.Y.R., Concrete Cedars, usof, and LXV; I urge you to give their releases a spin. With that being said, I structured this list to take the reader on a journey from darkness to light—like a drive that starts at midnight and ends at dawn.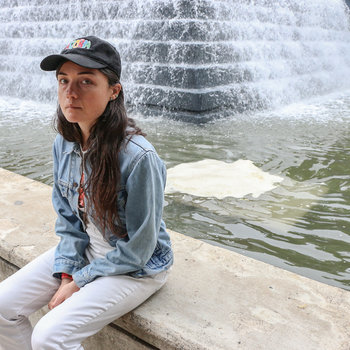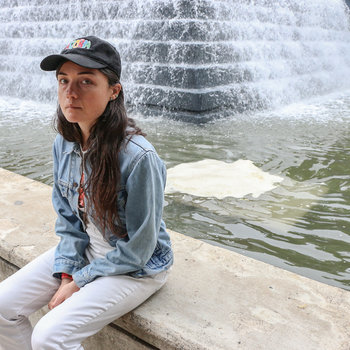 It doesn't get much more ambient column-friendly than a Jefre Cantu-Ledesma piece put out by Liz Harris (aka Grouper). A drawn-out composition from the experimental legend, Severed Belonging arrives in tandem with Harris's new magazine, PRESENCE Issue 2: The Sea. Severed Belonging's liner notes suggest it as music for leafing through the limited-run publication, which features poetry, photography, and other multimedia art from Harris's friends. Over the course of an hour, Ledesma's piano playing cultivates a plaintive grayscale atmosphere. It's deep and reverberant in contrast to the fuzzier sounds that have dominated past Cantu-Ledesma standouts like Love Is A Stream and In Summer. Severed Belonging takes the meditative formula Ledesma has explored with Harris in their duo Raum and scales things back even further, wandering off into deeply understated terrain.
Merch for this release:
Cassette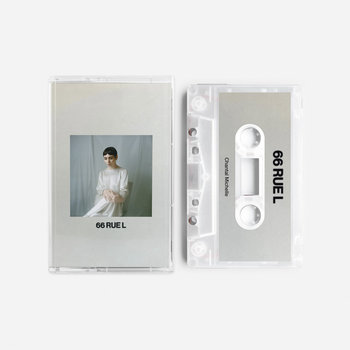 Chantal Michelle's new record, 66 Rue L, blurs the lines between murky musique concrète and improvised jazz. The New York City-based musician brings these three sprawling compositions to life with the help of Mexican experimentalist Germán Bringas. The end result is equally serene and uneasy, intended to be digested as one piece split into three separate movements. It's built on the sounds of piano, saxophone, and field recordings, in contrast to the more contemporary sounds Michelle has leaned into on records for imprints like Quiet Time and Somewhere Press. It's fitting that this album arrives via Warm Winters Ltd., as it works well within the context of the Bratislava-based label's clean-but-challenging catalog.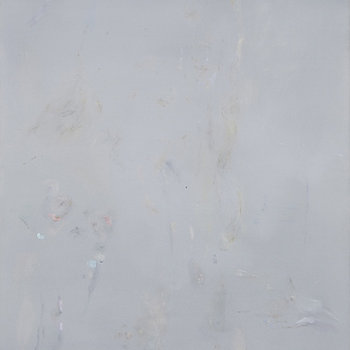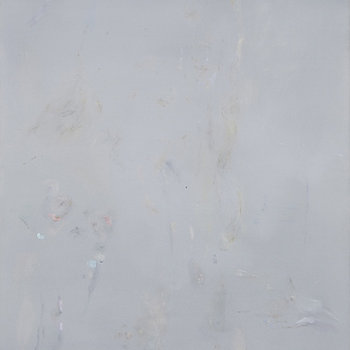 Merch for this release:
Vinyl LP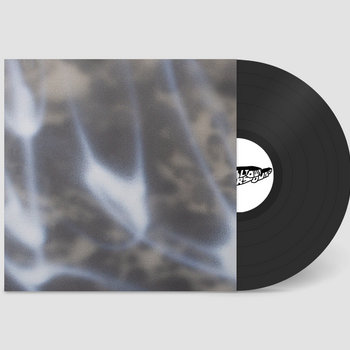 Pmxper is a new collaboration between Perila and Pavel Milyakov, which arrived on Bandcamp ahead of a hometown performance at the Berlin Atonal festival. Milyakov is arguably best known for his bassy work under the moniker Buttechno, but the mossy ambient releases under his own name sit nicely alongside Perila's gloomy IDM output. Earlier this year, Perila leaned into dream pop with baby bong, a collaboration with Naemi. While that shimmering rock detour helps preface this unusual sonic turn, pmxper's self-titled debut is still unlike anything either artist has put out before. The duo use shoegaze-y guitars, mysterious saxophone drones, and brushed drums to support Perila's spoken-word poetry. It's feverish and nocturnal, straddling the line between proto-punk songwriting and moody free-form jamming. From start to finish, pmxper is jazzy and seductive, like what might happen if Jane Birken had collaborated with Terry Riley.
Merch for this release:
Cassette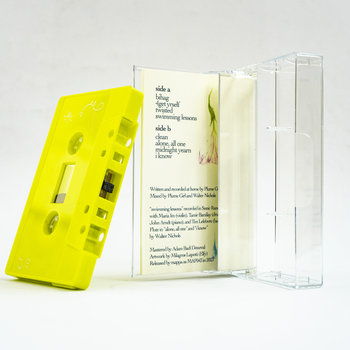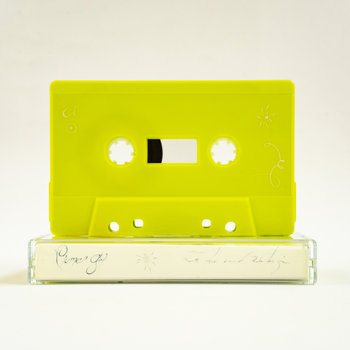 In the same vein as peers Claire Rousay and More Eaze—artists who also cut their teeth in Austin, Texas—Sowmya Somanath's work under the moniker Plume Girl lingers at the intersection of emo and ambient. Her debut album, In The End We Begin, arrives via mappa editions. It explores American songwriting and Hindustani folk, painting both styles in a deconstructed lullaby-like glow. The record is built on found sound samples, harmonium, guitar, and Auto-Tuned vocals. It draws from complicated feelings stirred by the end of a long-term relationship. Over the course of 30 minutes, whirring sound effects and impassioned melodies allow these gentle tracks to become commanding. In The End We Begin arrives towards the start of fall, but it perfectly captures the energy of an introverted spring morning.
Merch for this release:
Vinyl LP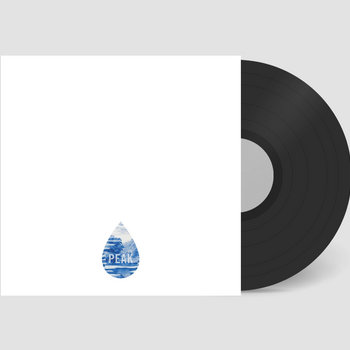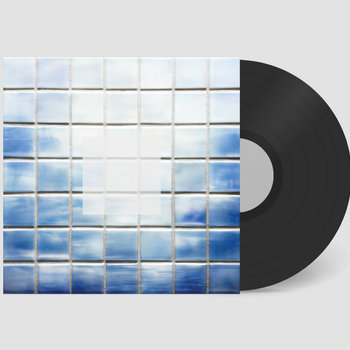 Made up of Tommy Paslaski (aka Concave Reflection), Ben Paulson (aka kindtree), and Akeem Asani (aka Millia), Chicago trio Purelink wrap the airy textures of dub techno in a soft, glossy sheen. Operating more like a band than a traditional dance project, the crew bring their music to life within the context of freewheeling laptop jams. In a 2022 interview with In Sheep's Clothing, Paulson described their decidedly-modern setup as, "three computers plugged into an interface." But Purelink's music feels like a relic of '90s rave culture, harkening back to artists like Basic Channel, Burger/Ink, and Farben.
Purelink's new release, Signs, arrives via the elusive Los Angeles label Peak Oil. It finds the group settling into a gentler sound than the one showcased on their April EP for NAFF, To / Deep. Where untangling grooves took the reins on that release, this one is carried by deep synth pads, gauzy noise, and woozy sound effects. Across six tracks, unpredictable washes and bloops rest atop downtempo rhythms that shuffle in and out of focus. It offers a snapshot of Purelink at their most subdued—a collection of cuts that sound like they emerged from the heart of a wispy, pink cloud.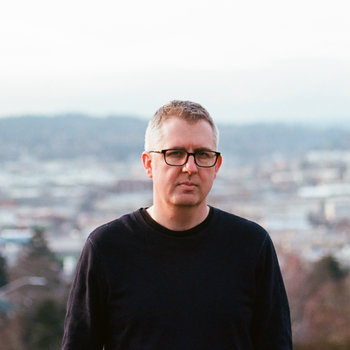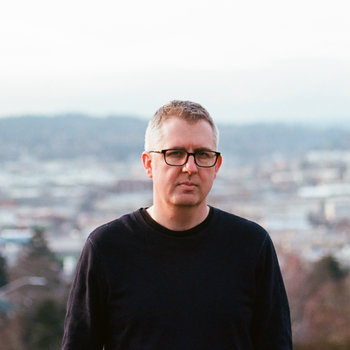 Merch for this release:
Vinyl LP, Compact Disc (CD)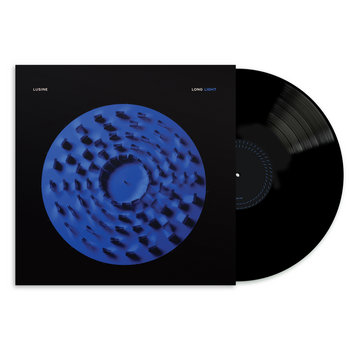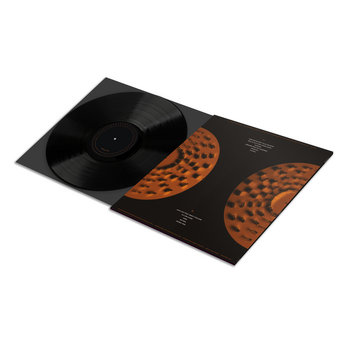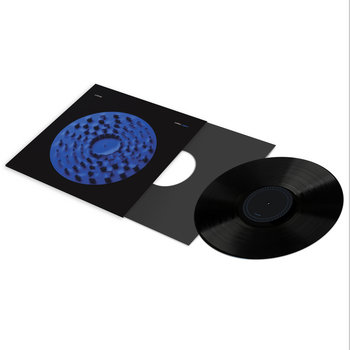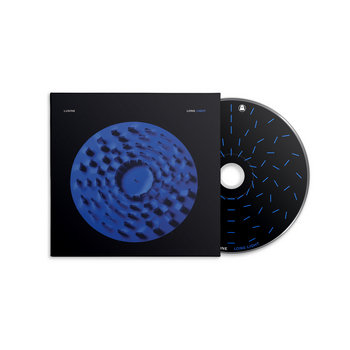 As Lusine, Jeff McIlwain marries gossamer IDM and straightforward songwriting. It's the elusive ambient-adjacent formula that could hypothetically play on a tasteful FM radio station. The Seattle-based producer's new record, Long Light, arrives via Ghostly. It splits the difference between clubby beatmaking and experimental soundscaping. With guest features from artists including Benoît Pioulard, Sarah Jaffe, and Asy Saavedra, the record is a pristine, glitchy listen. At some points, things are bouncy—driven by R&B-tinged vocals; at others, they're completely zoned-out and pearly. Long Light is dynamic and emotive—a withdrawn electro-pop highlight.
Merch for this release:
Cassette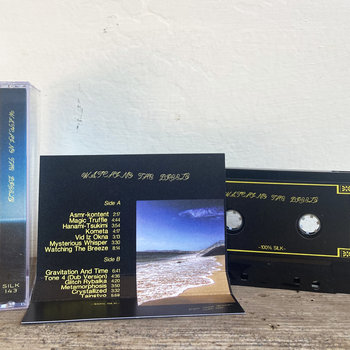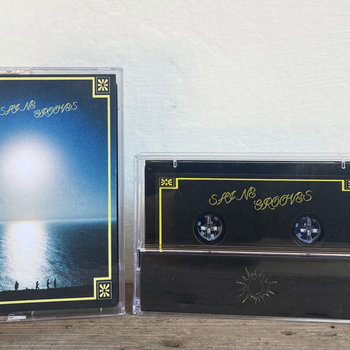 While its catalog touches on a range of different styles, the releases on California label Not Not Fun tend to be bouncy and neon-drenched. Watching The Breeze—the new album from Russian producer Andrey Kurokhtin (aka Shine Grooves)—perfectly captures this energy. Centered on featherweight house rhythms and twinkling melodies, the music here is simultaneously nocturnal and cartoonish. Over the course of more than an hour, minimal drum machine sequences weave confident lines through cloudy arpeggiations and pads. It all lands in the same peaceful, muted territory as Preciptation's Glass Horizon—one of my favorite ambient records from last year.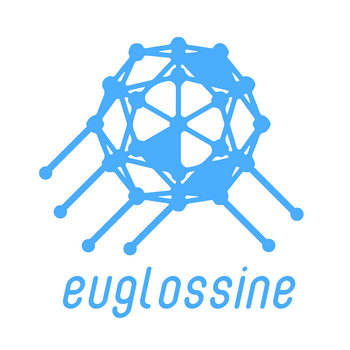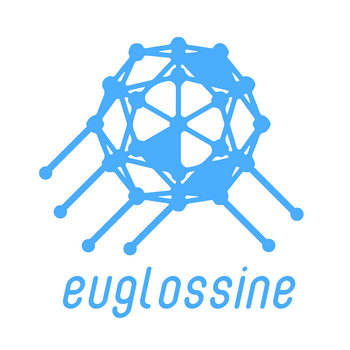 Merch for this release:
Cassette, Compact Disc (CD), , T-Shirt/Shirt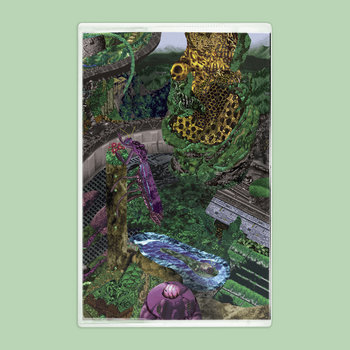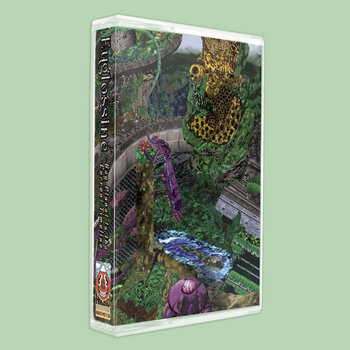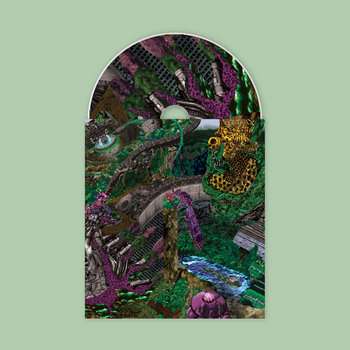 Hausu Mountain's releases tend to be as heady as their covers, which are always dense and faintly nightmarish. The hyper-bohemian Chicago label's latest ambient release Bug Planet Is The Current Timeline arrives via Gainesville, Florida-based producer Tristan Whitehill aka Euglossine. The record draws from the conspiracy theory that insects and their ancient systems secretly control our world. These 16 tracks are dank and sticky, shifting between chintzy noodling, dystopian soundscapes, and dance-y IDM. Its thick guitar, bass, piano, flute, and synth tones come together to evoke a rickety carnival ride. Bug Planet is The Current Timeline is a prime HausMo record: conspiratorial, baffling, and a touch ridiculous.
B. Michaael
Gore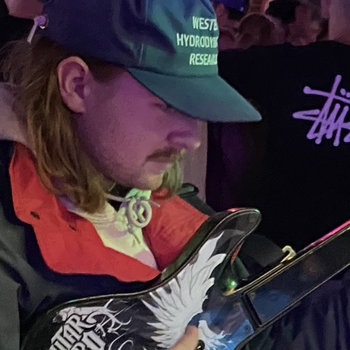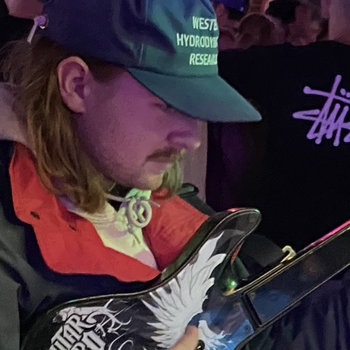 Merch for this release:
Cassette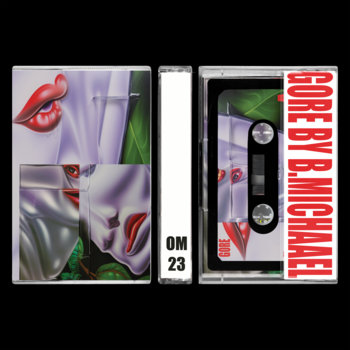 B.Michaael is a Vancouver-based composer whose music thrums with proggy electricity. Gore, his new album for legendary experimental label Orange Milk Records, is intriguingly humid and uncomfortable. It merges '80s-indebted synthesis and unpredictable sound collaging to staticky ends, cultivating an alien sonic landscape in the process. Over 14 tracks, fractured melodies rest atop metallic arpeggiations and dissonant samples. The whole thing is psychedelic and patchouli-tinged, landing somewhere between Black Dice, early OPN, and '70s Fripp & Eno.
Stephen Vitiello is an avant-garde sound and visual artist based in Richmond, Virginia. Since the late '90s he's collaborated with musicians including Lawrence English, Taylor Deupree, and Ryuichi Sakamoto. Vitiello's new record, Soundtracks for Andrew Deutsch, is a collection of pieces he's recorded for videos directed by the titular multimedia artist. It presents a captivating listening experience, even without the context of that footage. Vitiello's sound is usually grainy and dissonant, but melodic beauty beams brightly here, especially on the tracks "Sighing With A Sleeper (freeze)," "From Maine to Birdsall," and "Elastic Mirrors." There's even a guest feature from Deep Listening pioneer Pauline Oliveros, who appears on the fuzzy "Memory Echo." Soundtracks for Andrew Deutsch pinpoints an uncharacteristically sumptuous side of Vitiello's sound.
Merch for this release:
Compact Disc (CD), Cassette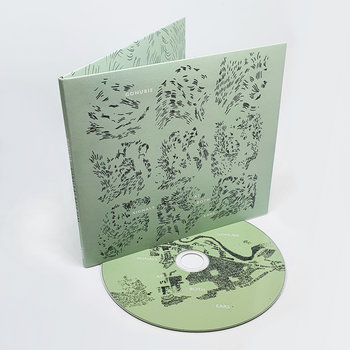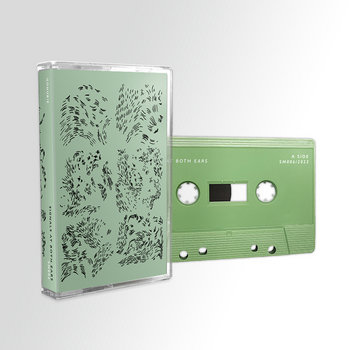 South African multi-disciplinary artist Alexandra Naledi got her start spinning dance tracks as dj raresoft. But Signals at Both Ears, Naledi's first album under the fresh moniker Gonubie, feels pretty removed from the traditions of the club. It's issued by microhouse stalwart Metrón's sub label Small Measures, which has backed similarly whimsical releases from Early Fern and Salamanda. The music uses both cottony and metallic tonalities to ponder the concept of home. It's appropriately comforting, transporting the listener to a cocoon-like aural zone. This feeling of safety is further aided by occasional sparse percussion, which evokes a heart beating beneath the spacious chords and twinkling melodies. Naledi may have cut her teeth in a tasteful corner of the party circuit, but Gonubie's music is pure New Age bliss.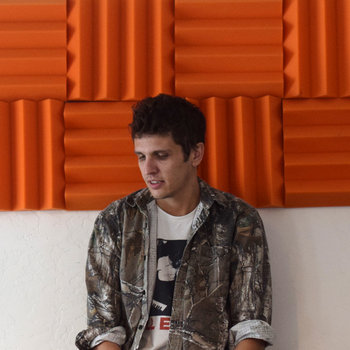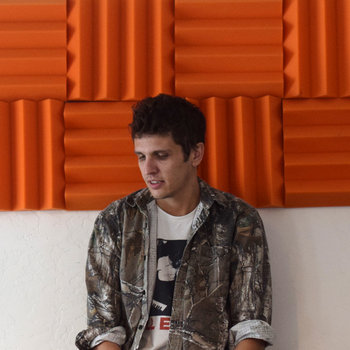 Merch for this release:
Compact Disc (CD), Cassette
M. Sage's organic, atmospheric formula makes him a prime candidate for a release on Moon Glyph. His new collaboration with Zander Raymond arrives via the Portland, Oregon psychedelic powerhouse. It finds the Chicago synthesist and visual artist coaxing out a more electronic side of Sage's sound, one he's flirted with on past collaborations but rarely explored overtly. Across four sprawling tracks, digital bleeps weave in and out of field recordings, piano, clarinet, violin, and guitar flourishes. The record is meditative and soil-y—the type of music that might waft in on a floral-scented breeze.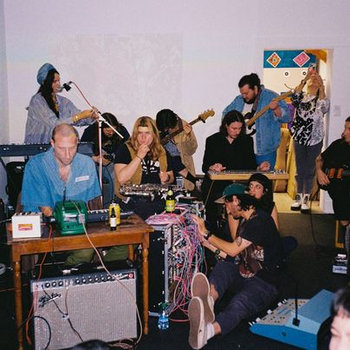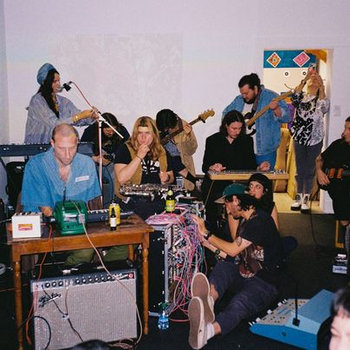 Founded by earthy singer-songwriter/experimental artist Ryan Pollie, Academy Of Light is a 25-person ambient band operating out of Northeast Los Angeles. It's made up of old friends and new acquaintances, and came to life as an exercise in fluid collaboration. After jamming a few times in Pollie's home studio, the Academy Of Light crew gathered to record their first release, Open Air. As an homage to Quaker philosophy, the members played only when they felt compelled. The 40-minute end result is dense, yet airy; strings, woodwinds, cymbals, and modular bloops are just a few of the notable sounds that peek through the smokey aural haze. The warm, grandiose piece presents a cinematic spin on Californian improvisation.