FEATURES
Los Angeles Police Department Tackle Anxiety, Fear of Flight, & Piano Ballads
By Philip Cosores · Photos by Philip Cosores · April 18, 2017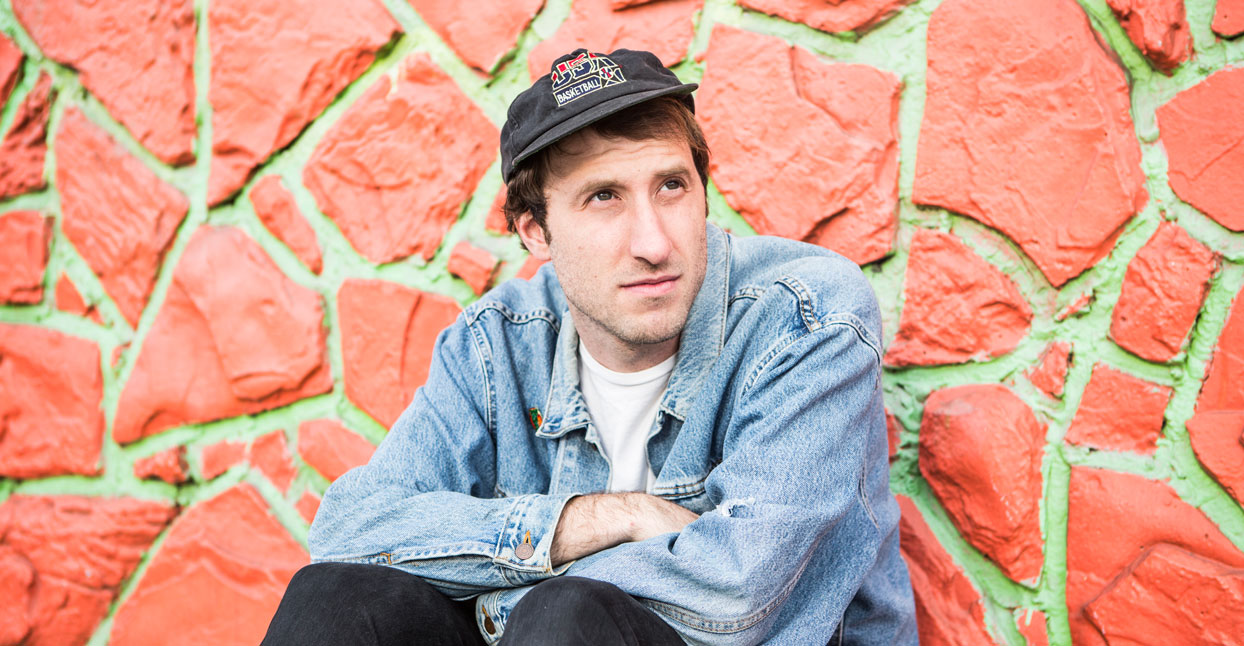 "I paid my therapist over Venmo for the first time yesterday," Ryan Pollie says while polishing off some homemade tacos at the large dining room table at his Mid-City Los Angeles home. "You know how other people can see what you pay for? I just used emoji to describe it. I went with the face with tears streaming down, and the baby bird hatching from its shell."
Pollie and I discuss therapy every time we get together, because it's a relatively new experience, and a long time coming for both of us. He has only been seeing his psychologist for the past year, but his struggles with depression and anxiety stem back for as far as he can remember. "You think that's just a part of who you are, like 'I'm just quirky Ryan or the scared kid who can't sleep through the night.' And society tells you to just get over it, to be a man and power through these things. I've always been sensitive and sometimes assumed that was part of being an artist, but I think that's a potentially harmful misunderstanding."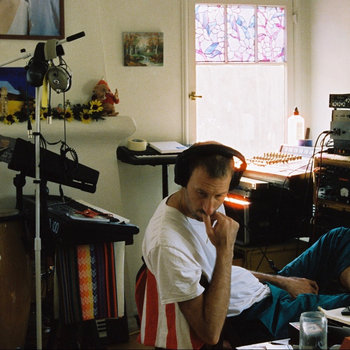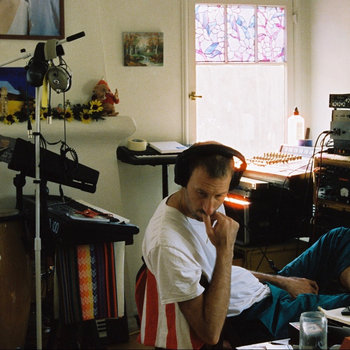 But things changed last June. While attending a wedding in Cancun, Pollie suffered from what he describes as the biggest panic attack of his life. One of his greatest fears is flying, and when severe weather hit Mexico on the day he was supposed to leave, his anxiety snowballed, even after his flight was canceled. A long day of navigating a foreign country without phone service, of facing his fear of the air, and realizing he had to still get on a plane the next day resulted in what he refers to as a breakdown. He was consumed by the fear that he'd be institutionalized in a foreign country, far away from his family, unable to come home. He thought he was losing his mind. Within a couple weeks he was getting professional help, and really becoming aware of the mental health issues that he'd been living with for years.
"Most of my anxiety stems from this ever-present existential dread that I have, just thinking about death and coping with death," he says. "Death doesn't compute to me yet. And the thing is, if I got terminal cancer tomorrow, I'd have so much regret that I spent so much time worrying about it. I know that, but it's still always with me."
Pollie is about to release his second album as Los Angeles Police Department, a self-titled endeavor that's taken two-and-a-half years to complete. His first LP, 2014's self-titled recording, was bedroom pop in the most literal sense, recorded in lo-fi home conditions for a raw and immediate aesthetic that Pollie desired. But that is largely gone on the new effort, which finds him focusing on piano rather than guitar. It's easy to hear kindred spirits in recent '70s songwriting revivals from Tobias Jesso Jr. and Father John Misty, though Pollie credits them less with inspiring his sound and more affirming that there is a place for piano balladry in contemporary indie rock. It's hard to argue with him when he asserts that it's the best thing he's ever done, especially given that the album was made in real studios with Foxygen's Jonathan Rado, and will see release on a proper label, Anti-. The ambition from Pollie to take himself, and his art, more seriously, isn't just audible in the songwriting, it was instilled throughout the recording process to get all the details perfect.
By the end of our few hours together on this night, he's laying in his bed with a blanket burritoed around him. He closes his eyes as he speaks, surrounded by comforting objects: Bruce Springsteen and The Beach Boys LPs hanging on his wall, a dream catcher from a recent trip to Ojai positioned over his pillow, a black cowboy hat he just bought to solidify his love of '70s country. It's the same paradigm of vulnerability as a patient lying on a therapist's couch, an openness pierces through in his new music.
For someone suffering from anxiety, these stakes might be cause for another breakdown, but music for Pollie has the opposite effect. It's his place to forget, to have a release, to crawl outside of his head and find peace with his own existence. "Everything else melts away," he says, "including that anxiety. I don't feel anxious when I'm making music."
And in many ways, the new record confronts that anxiety head on. It's not a coincidence that the album cover depicts a plane crash, or that another vulnerable experience—a new love that draws from his real-life relationship of the past few years—is presented on the record side-by-side with imagery of flight on both "The Plane" and "Plane 2." The songs often center around Pollie's insecurities in forthright terms, focusing on opening himself up to love at the risk of losing it. It's therapeutic in its own way. And it reflects what he's learned in his own treatment. "I have it hardwired in me that I'm expecting the worst to happen. A lot of my therapy has been about embracing that, sort of standing in front of the tidal wave and letting it come. If I tell my therapist, 'I'm terrified of doing this,' he'll tell me 'Well, that's a great reason to do it.'"
At that, there was a beautiful bit of coincidence that saw Pollie shooting his first ever proper music video, for the dramatic, psych-tinged "Grown," at an airport hangar converted into a soundstage. The clip finds Pollie coming out of his shell completely, dressed up like Liberace while flowers rain down on his spinning piano performance. During a filming break, we walk among the parked airplanes, with Pollie not letting on how uncomfortable the proximity makes him. "There was a time in my career where I would have showed up with a guitar just to prove to you how good I am," he says. And though the gestures might be bigger now, they still mean the exact same thing—he's a chick perpetually working on hatching from his egg.
—Philip Cosores