BEST OF 2022
The Best Ambient of 2022
By Ted Davis · December 15, 2022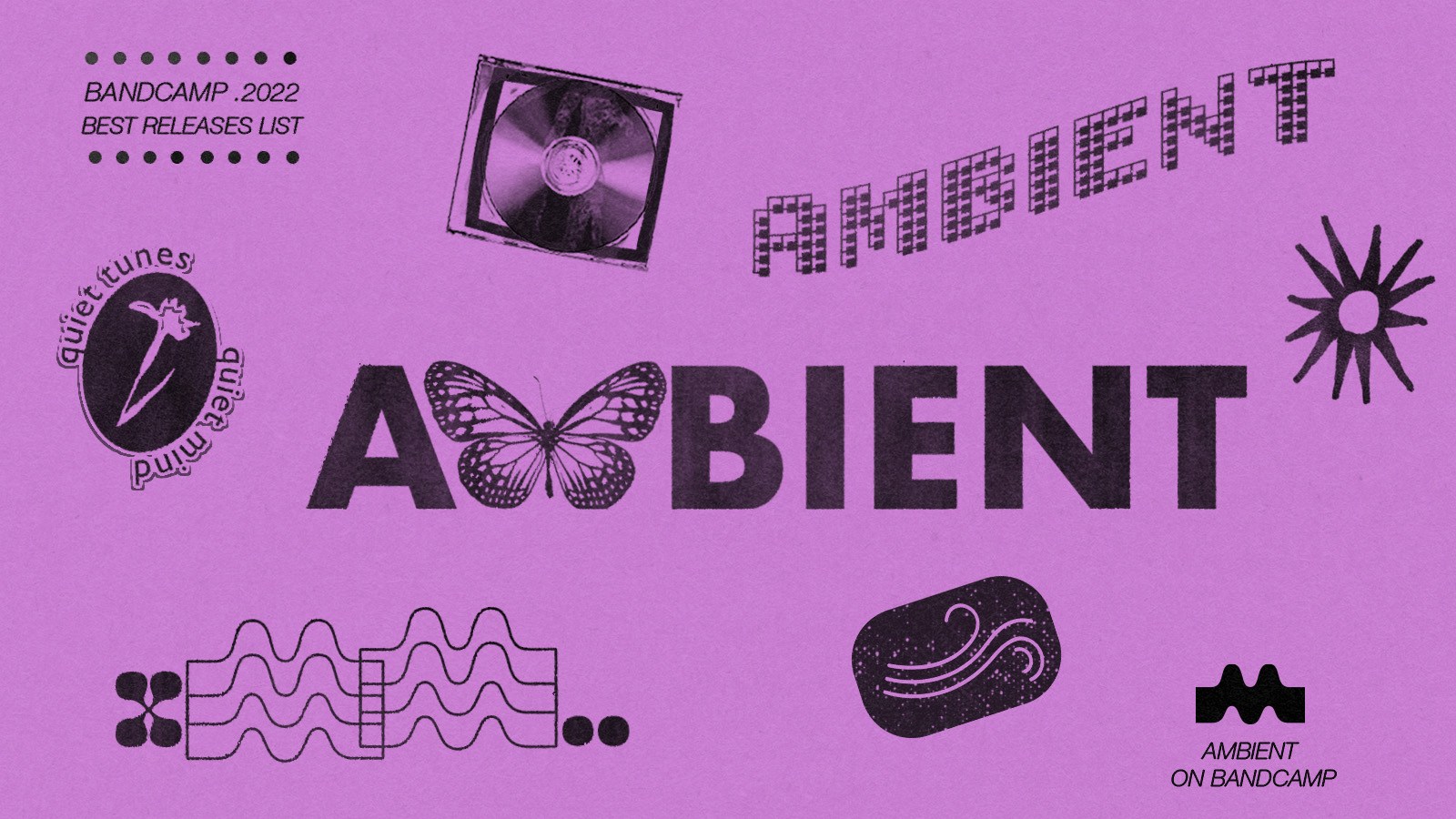 Being an ambient music journalist in 2022 could be comparable to being a chillwave critic in 2010. Yes, the former genre has been around for the better part of the last 50 years, but it really seems to be having a moment right now. Between the think pieces, the trendy shows, and the fact that it's been (somewhat annoyingly) co-opted by the wellness industry, these days it feels like discourse around soundscapes, tape loops, and field recordings is almost inescapable.
But no number of celestial commercial syncs or cheesy branded playlists (I'll be polite and refrain from hyperlinking here) can deter from the fact that Bandcamp is a home for the work of so many fascinating and groundbreaking artists in experimental electronic music. My first year writing this column solidified that. Scouring the depths of this website, I was able to stumble upon countless phenomenal records from artists across the globe. It was hard enough trying to filter my selections every month for a single column, so it's been even more difficult parsing things down to just a few releases that sum up the year in ambient as a whole. But, after much pondering, these are the most interesting records to emerge from the scene that I heard in 2022. From Precipitation's aural ode to a small Japanese island to Pontiac Streator's dubby exercise in clubwise downtempo, here are the ambient records uploaded to Bandcamp over the last 12 months that stuck with me the most.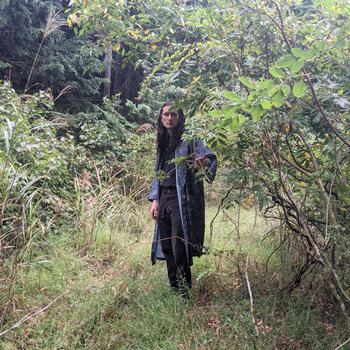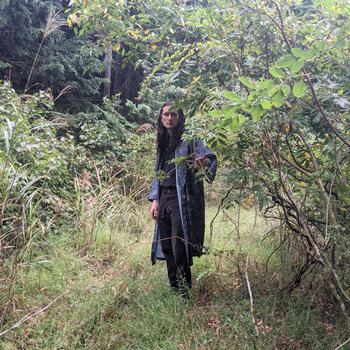 Merch for this release:
Vinyl LP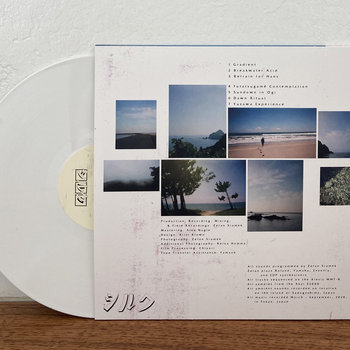 It feels a bit wrong to kick off a roundup of great ambient albums with one that's heavily centered on rhythms and percussion. But if there's one thing that I aimed to spend my first year writing this column doing, it was highlighting the most engaging sides of a style that is capable of more than "wellness-inducing" synth pad drones. Glass Horizon, the debut full length from Tokyo-based producer Zefan Sramek (aka Precipitation) effortlessly pushes the genre to its limits. Built on house grooves, funky retro basslines, and bucolic found sound samples, its seven tracks could spark a rave at a surreal, glittery club. Instrumental music can do a lot of things—chill you out, scare the shit out of you, soundtrack benign moments spent at the airport—but Glass Horizon's universe is endlessly appealing. It's teeming with warm sketches that uplift without playing into the more irksome tropes of New Age culture.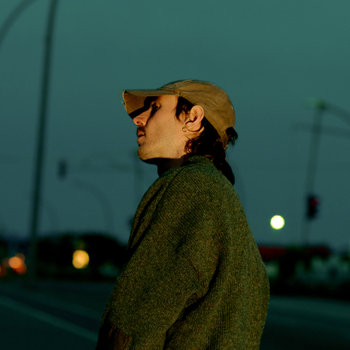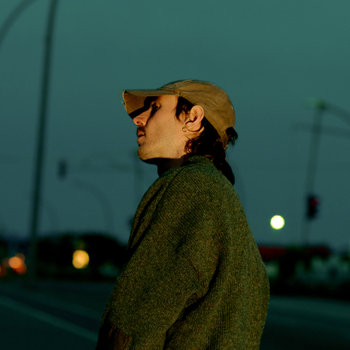 Merch for this release:
2 x Vinyl LP, Compact Disc (CD)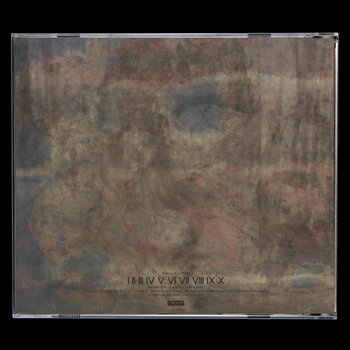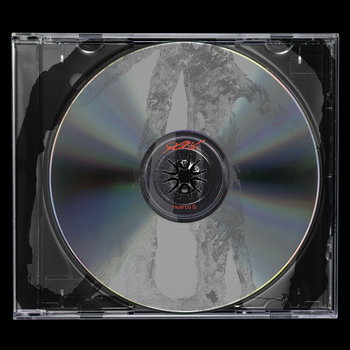 You'd be hard pressed to talk about rhythmic ambient in 2022 without mentioning Plonk by Huerco S. On his first album in over half a decade, elusive, Kansas-based artist Brian Leeds begrudgingly returned to the spotlight. Although the reserved, synth-centric sound he explored with his relatively slim handful of early releases was impressive enough to leave some critics declaring him one of the best ambient artists of all time, Plonk didn't hesitate to hold up an unabashed middle finger to that widely loved style. Issued by Anthony Naples' label Incienso, it puts a wonky spin on deconstructed club and techno. It has a lot of interesting stuff going for it, but mostly it's impressive because it's a beast of its own. There's consistently been a subtle free jazz edge to Leeds's music—he seems to lean into the elements of his formula that confuse and disorient him as a producer. That unrestrained brilliance really shines through on Plonk. It's an album that leads one down dark corridors packed with shimmering twists and propulsive turns.
Leeds's work running West Mineral Ltd. this year was arguably just as formidable as his output as Huerco S. With just three releases from Ben Bondy, Mister Water Wet, and Pontiac Streator, the label laid fairly low for the majority of 2022. But what Leeds did use the imprint to back was trippy, challenging, and indispensable. My favorite of those records was Pontiac Streator's Sone Glo. Recorded on the scrappy software VirtualDJ, it's tied together by taut, bassy percussion, pearly pads, and dubby sound effects. Thanks to appearances from Bondy, Perila, and Nikolay Kozlov, it presents a snapshot of one of the most mysterious pockets of musicians active in the contemporary electronic scene. Plonk begs to turn the dancefloor into a heady bacchanal, but Sone Glo is more like that album's quiet, introverted sibling. Think of Pontiac Streator as the Frank Ocean to West Mineral Ltd.'s circa-2012 Odd Future—he doesn't reveal much, but when he makes noise, you listen.
Merch for this release:
Vinyl LP, Compact Disc (CD)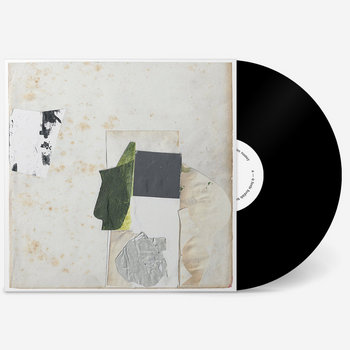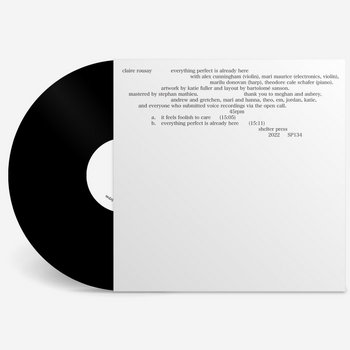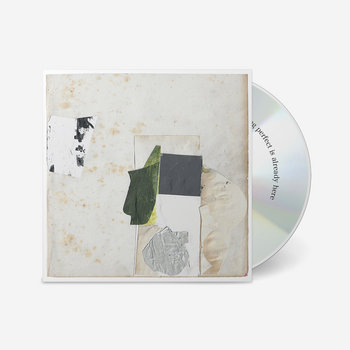 Claire rousay might be the world's only musique concréte superstar. The Los Angeles-by-way-of-Texas musician has spent the last few years dropping records and lengthy compositions at a steady clip, picking up great press, extensive tour dates, and tens of thousands of social media followers along the way. For an artist whose sound is clearly indebted to Karlheinz Stockhausen, from afar, her lifestyle resembles that of a famous DJ more than one might expect. There's no obvious high point in her hefty handful of 2022 albums, but my favorite was everything perfect is already here. Made up of two 15-minute compositions, it blurs the lines between neoclassical, field recording, and spoken word poetry. With guests including Mari Maurice (aka more eaze), Alex Cunningham, Marilu Donovan, and Theodore Cale Schafer, it's a subdued and pretty marriage of acoustic playing and electronic production. If you want to go one step deeper, her best friend more eaze had an equally prolific year, so be sure to visit her page for another bevy of unignorable ambient releases that frequently feature rousay.
Merch for this release:
Vinyl LP, Compact Disc (CD)
When earthy ambient is done right, it absolutely whips. In a year jammed with standout releases from legends like North Americans, Rich Ruth, and SUSS, the stringwork-driven album I found myself returning to most was Andrew Tuttle's Fleeting Adventure. On his latest, the Australian banjo player uses folk arrangements to paint a sonic picture of a journey through a temperate landscape. Featuring contributions from a long list of cosmic Americana staples (Steve Gunn, Luke Schneider, Chuck Johnson, and more), the album strikes a fine balance between ruggedness and resplendence. One of the main musical trends to emerge over the course of 2022 was the instrumental concept album about climate change. While these works are certainly important, it's refreshing to hear Tuttle bring a more bittersweet perspective to a collection of tracks shaped by the outdoors and the environment. Listen to this one if you want to try and find beauty in the increasingly-normalized sights of charred forests and iceless tundras that dot our overburdened planet.
The ocean, with its intriguing vastness, has inspired a lot of music throughout the years. If I had to guess, there are probably more releases about the sea on Bandcamp than the average person could listen to in a month. But where most musicians draw from its dark depths, Chilean producer bahia mansa seems more fixated on the tropical shallows. Boyas + monolitos uses semi-modular sequencing and tape-looped field recordings to conjure crystalline swirls. With its vague, poetic liner notes about death, fog, and coastal islands, there's a nautical whimsy to this one that begs one to wade in over and over again.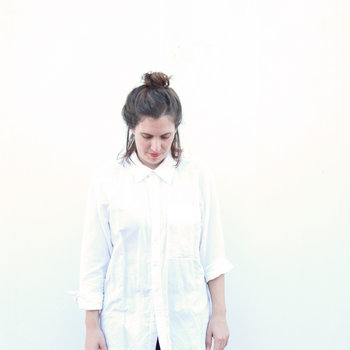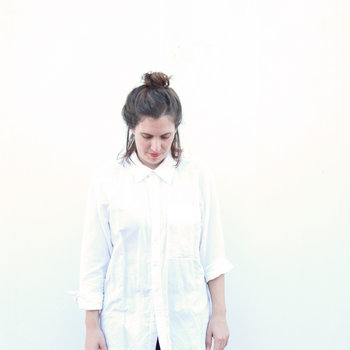 Merch for this release:
Cassette
Portland, Oregon's Moon Glyph had a hell of a year, churning out tons of verdant releases that helped to solidify its place as one of the coolest labels in the game. While I initially overlooked it, my favorite recent record from the imprint ended up being from Buenos Aires, Argentina-based sound designer Victoria Barca, aka Vic Bang. Burung finds her merging footwork with organic samples. The end result is fluttering, abstract, and cartoony—imagine early Black Dice trying to co-opt the textures of microhouse. It's ambitious, but playful, a gripping and energetic experimental standout—I made a mistake by neglecting to include in this column earlier in the year.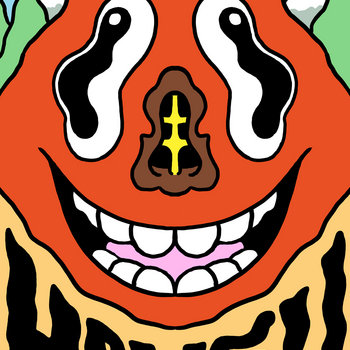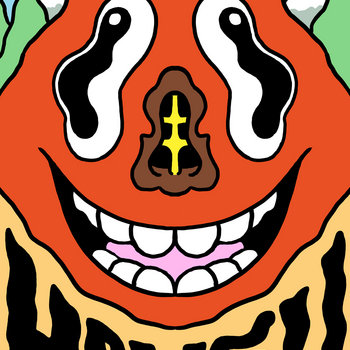 Merch for this release:
Cassette, Compact Disc (CD)
Hudson, New York modular wiz M. Geddes Gengras is well known for his lengthy compositions. The Sun Araw and Robedoor collaborator has spent around 15 years dropping sprawling, esoteric records that sound like a circa-'75 Grateful Dead concert might have smelled. His latest album Expressed, I Noticed Silence reels things in a bit. Cramming six songs into a little under 40 minutes, he peppers guitar from his brother Cyrus (who has played with Jessica Pratt, Kevin Morby, and Amen Dunes) into his metallic, starry synthscapes. From start to finish, it's one of Gengras's best records, overflowing with wondrous tones and psychedelic vibes. Chicago weirdos Hausu Mountain were behind this one, making its immediate, gratifying nature even more surprising. If Expressed, I Noticed Silence captures Gengras at his poppiest, let's hope he tries making a Top 40 smash sometime soon.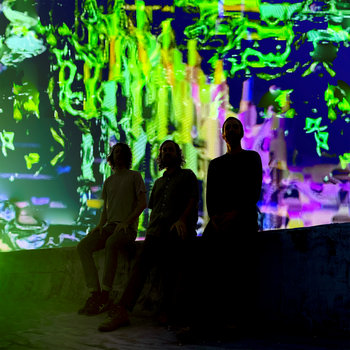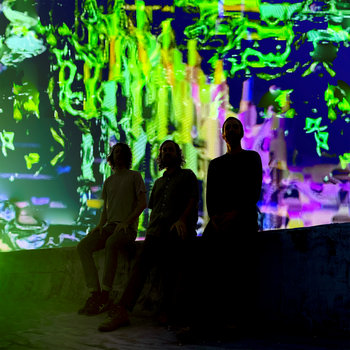 Merch for this release:
2 x Vinyl LP, Cassette, Vinyl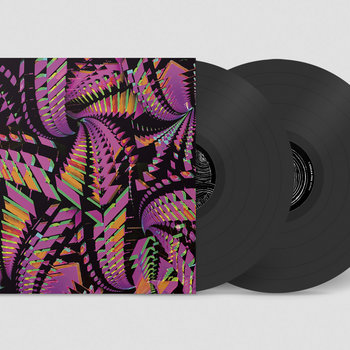 Lingering in the peculiar area between the aesthetics of Jimmy Buffett and the motorik arrangements of Steve Reich, Bitchin Bajas eschew the moody tropes of Midwestern ambient. The Chicago trio's new album, Bajascillators, is a blacklit exploration of both tie-dyed jamminess and genuinely inventive musicianship. With a palette drawn from full-bodied analog synths, mallet instruments, and aloof percussion, Cooper Crain, Rob Frye, and Daniel Quinlivan inadvertently crafted an album that sounds like the product of some wonderfully bizarre classical music professors trying their hand at a sound inspired by the original Woodstock lineup. These tracks are long and intricate, but they aren't daunting. Putting this one on at the Manhattan coffee shop where I spent the first portion of this fall working, I was always surprised by the positive reaction it elicited from my customers and coworkers alike. Avant-garde as it may be, Bajascillators is colorful and freewheeling enough to remain approachable.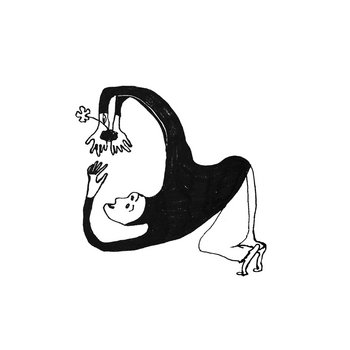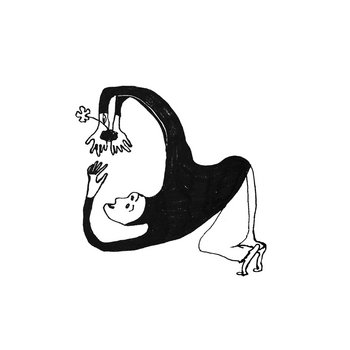 Music built primarily from found sound samples is tricky. At its best, it can be evocative and transportive. But a lot of the time, it risks just playing as potentially-distracting background noise. Astrid Øster Mortensen's Skærgårdslyd falls into the former camp. While vocals and live instruments occasionally make their presences felt, it's largely carried by recordings that she collected in Sweden's glacial Gothenburg Archipelago. It exudes an essence of untouched purity, in spite of the fact that its four-track recordings are often bleary and distorted. Falling somewhere in between the eerie energies of Grouper and the aforementioned Claire Rousay, it's a gorgeous, haunting record that's lingered in the back of my mind for months, especially as the seasons have gotten colder.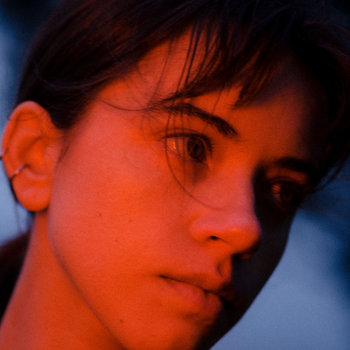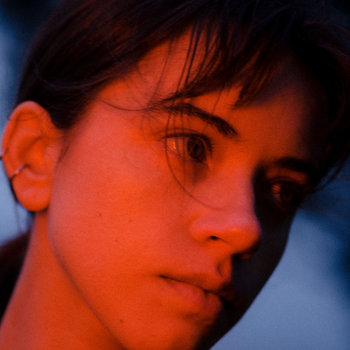 Merch for this release:
Vinyl LP, Compact Disc (CD)
Maria bc was 2022's dreamy-aesthetic crossover favorite. Titled with a synonym for transparency, the Oakland-by-way-of-New York City singer-songwriter's latest album Hyaline was shaped by the ups and downs of life in Brooklyn. Samples from Prospect Park support gauzy vocals that call to mind Grouper and Julianna Barwick. There's a reverence to maria bc's lyrics, which often sound like they were laid to tape during searing flashes of realization. They use gentle acoustic and electric guitar plucking to round out their formula, punctuating the murk with stark intimacy. Within the context of a genre as nebulous as ambient, it's intriguing to hear maria bc's structured songs carry a weightlessness that would typically be expected from a more difficult project.
William Basinski and Janek Schaefer
… on reflection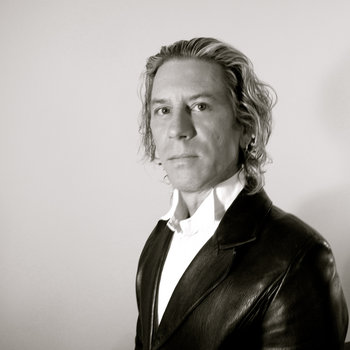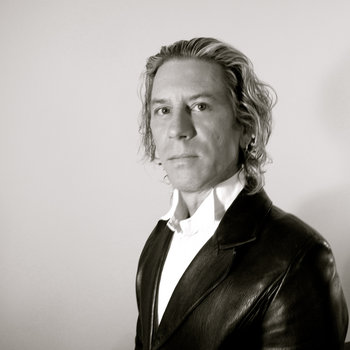 Merch for this release:
Vinyl LP, Compact Disc (CD)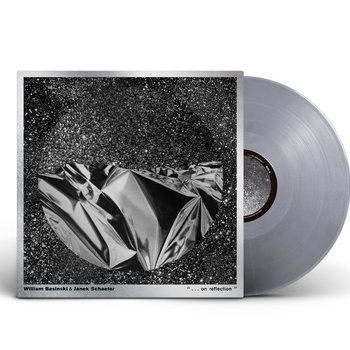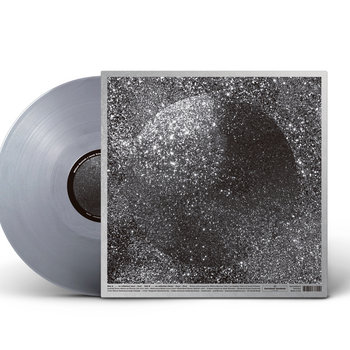 At 64 years old, no one was asking William Basinski to make one of the best albums of his career. And yet that's what he did with … on reflection. Joining forces with English multidisciplinary artist Janek Schaefer, the two spent eight years collaborating remotely before the record was finally ready to see the light of day. Grappling with the mysterious nature of the passage of time, the duo found ways to weave a tumbling piano motif across five tracks. Synths and samples of everyday noise, like crowded streets and chirping birds, underline the more direct melodies, surfacing an essence of frank melancholy. At just 42 minutes long, it finds Schaefer's influence bringing out a more withdrawn side of Basinski.