LISTS
The Bandcamp Guide to Oneohtrix Point Never
By Mark Richardson · November 02, 2020
"My hero, Stanley Kubrick, taught me that every frame you decide to share with people should be super specific and filled to the brim with choices," says composer and producer Daniel Lopatin, talking to Interview magazine in 2018. In his decade-and-a-half career making music as Oneohtrix Point Never (and sometimes under his own name), Lopatin has taken the lesson to heart. Listening to his music, from the crude and evocative ambient tapes he released in his earliest days to his more recent award-winning film scores, has always been an exercise in experiencing varying levels of engagement. His albums hit all the marks in terms of traditional musicality—sticky melodies, tension followed by release, textures that invite zoned-out exploration—but they're put together to animate larger ideas, sometimes with knotty and elaborate backstories.
He was born and raised west of Boston and started releasing music after moving to Brooklyn. At first, he was affiliated with the noise scene, and several of his records were released through labels known for harsh sounds. But Lopatin was at the vanguard of a movement that re-imagined how quiet and atmospheric music informed by New Age could slot alongside more abrasive avant-garde fare. While his earliest releases are as DIY as music gets, the quality of his work brought him to the attention of mainstream figures like Trent Reznor and Usher, and his film scores feel like a natural complement to his studio work and multimedia live shows. Here, we look back at highlights from his career, in which every record sounds different while Lopatin's sensibility—inquisitive, mischievous, rigorous—stays in focus.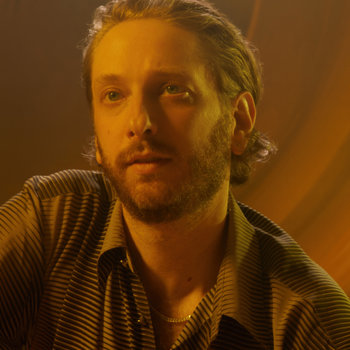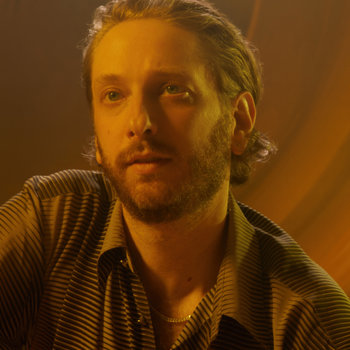 Lopatin was prolific from the jump. Within just a few years of making music, he'd issued three full-length releases—Betrayed in the Octagon, Zones Without People, and Russian Mind—as well as a few EPs, plus some compilation tracks. This material is best absorbed in one gulp as part of the compilation Rifts. At this point, Lopatin was building his music around the sound of the Juno-60 synth, a hand-me-down from his musician father. The early '80s unit is capable of thick and evocative timbres that Lopatin uses to construct virtual worlds that evoke pre-digital science fiction. Scores from Tangerine Dream, Popol Vuh, and film composer Eduard Artemyev are reference points, but the most important element is Lopatin's composition voice, which mixes eeriness and dread with playful humor. He'd never again make music that sounds like this, but these records find Lopatin wringing everything he can from his simple tools.
The 2010 OPN album Returnal is a transitional release that touches on the sound of his earlier work while pointing to future obsessions. The opening "Nil Admiari" is straight-up noise music, with gurgling blasts of hiss and static and the sound of a disturbing voice howling to the void, while the title track is an early experiment in vocal-led pop music that would later be re-worked as a goth-inflected single featuring ANOHNI. "Stress Waves" is an intense and kinetic piece of minimalism, while the shimmering "Ouroboros" brings to mind Vangelis.
Merch for this release:
Vinyl LP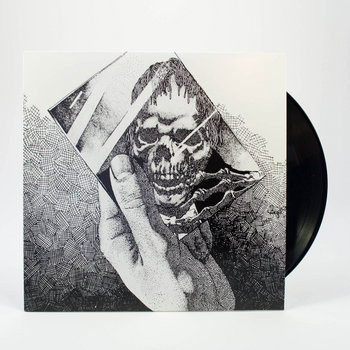 Returnal proved that Lopatin's interests and vocabulary stretched far beyond the confines of dark ambient and retro-fitted new age. With 2011's Replica, he was making music that sounded like no one else. Assembled quickly, in part from samples of vintage commercials, it's unsettling and often deeply weird, but it's also attuned to the pleasures of deep musical structure. "Sleep Dealer" and "Nassau," with their disembodied sighs, glitched-out phonemes, and percussion sourced from gurgling fish tanks, uncannily mirror the workings of a nervous mind, while the simple piano line that snakes through "Replica" is disarmingly unaffected, vulnerable, and beautiful. Almost a decade on, Replica remains a classic of experimental music.
Merch for this release:
Compact Disc (CD), 2 x Vinyl LP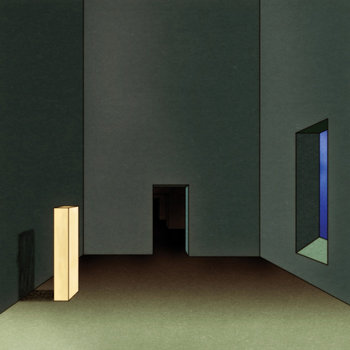 If Replica is impossible to place in time, Lopatin's 2013 album R Plus Seven both exploits and subverts our memories of specific sounds, sensibilities, and aesthetics. Here, Lopatin favors crisp, precise, and emotionally chilly textures from the early digital era—think video game soundtracks, slow-rolling system-boot tones, and the low-res bleat of an early sampling keyboard—on pieces that are funny and moving. Lopatin has a brilliant ear for musical irony, but his music is celebratory even when it's goofy. So while the whooshing synth patches of "Indie World" and "Cyro" bring to mind vector graphics and 2400 baud modems, Lopatin senses the melancholy that hovers a layer beneath the nostalgia.
Let's pause for just a moment to think more on the push-and-pull of Lopatin's music, how it holds several competing emotions and perspectives in mind at the same time. Lopatin's tracks are the sonic equivalent of a 20-sided dice, unified and balanced works in which we can examine each of its many surfaces for value and meaning. That multiplicity is reflected in the titles of his pieces, which are often as evocative and arresting as haiku. On Rifts we find "Melancholy Descriptions of Simple 3D Environments," while R Plus Seven has "Boring Angel" and "Chrome Country." When you see a tracklisting for an OPN record you immediately wonder what it might sound like; Lopatin has a gift for finding combinations of words that don't quite seem like they belong together, and his titles are amusing while also inspiring curiosity.
Merch for this release:
2 x Vinyl LP, Compact Disc (CD)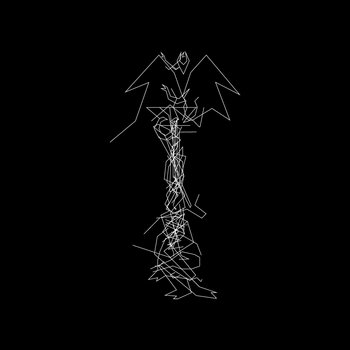 Lopatin's 2014 album comes with an alluring title, Garden of Delete, and the music delivers on its suggested mystery and confusion. It's initially more challenging than anything Lopatin had released before, filled with explosions of noise and, occasionally, guttural and highly processed voices inspired by extreme metal. GoD also arrived with a beguiling array of websites and multimedia ephemera for the OPN fanatics to decode, and I will leave that analysis to them. But purely as a collection of intense music, Garden of Delete is worth the time investment. Details that at first seem abstract and impenetrable make sense once you acclimate to the record's dark and creepy nature. "Sticky Drama" begins as a bizarrely funky R&B song disguised as a hardware malfunction and then veers into punishing digital blast beats that nod to black metal. "Mutant Standards" is a pummeling mix of drums, drone, and samples that's as close as Oneohtrix Point Never gets to the twisted beat science of Autechre, while "Freaky Eyes" and "Lift" point to the painterly approach to mood and tone Lopatin would bring to his film scores.
Merch for this release:
Vinyl LP, Compact Disc (CD)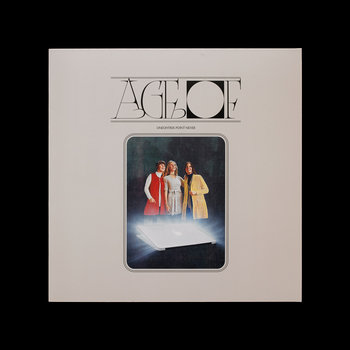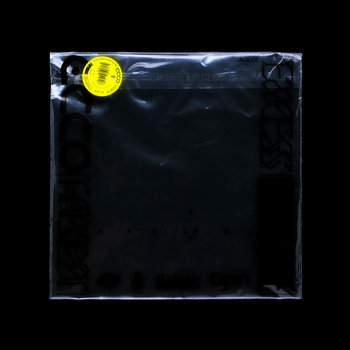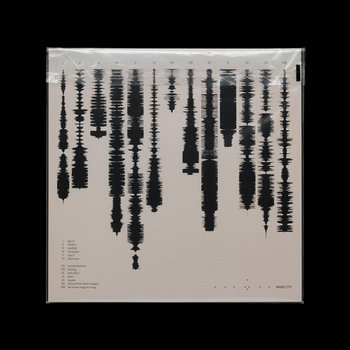 If Garden of Delete is the harshest and most difficult OPN record, 2018's Age Of is one of the prettiest and most melodic. Though the palette has plenty of static and distortion, it's usually deployed in service of tracks that adhere to a song-like structure. "Babylon," a spare ballad that sounds transmitted from a lonely denizen of a distance galaxy, is the most obvious example, but "The Station," an earlier version of which was submitted as a demo to Usher, has a certain slinkiness, and "Black Snow" could be mutant folk from a lost world where creatures converse in MIDI. Age Of is filled with clean and compressed approximations of stringed instruments that hint at exotica, but it doesn't fit neatly into any genre descriptor.
Merch for this release:
2 x Vinyl LP, Compact Disc (CD), Cassette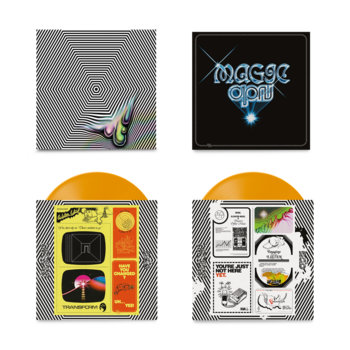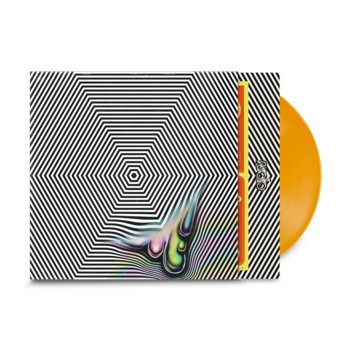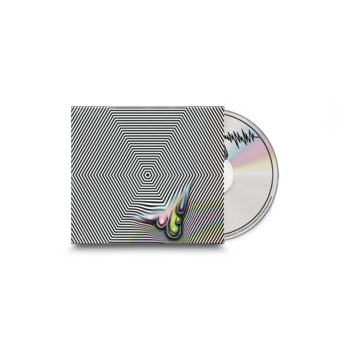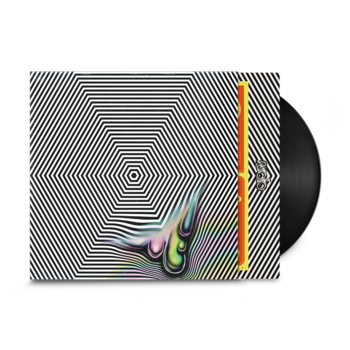 This fall sees the release of Magic Oneohtrix Point Never, an album that brings together styles and approaches from across his catalogue into a single package. Oddly, for a record that comes so late in an artist's discography, it's an excellent place to start for those unfamiliar with his work. It features contributions from the Weeknd, Caroline Polachek, and Arca and it's oddly accessible, but it maintains Lopatin's affectionate, inquisitive, and subversive relationship to pop. He's still out there, and still innovating.