ALBUM OF THE DAY
claire rousay, "everything perfect is already here"
By Miles Bowe · April 26, 2022
​
​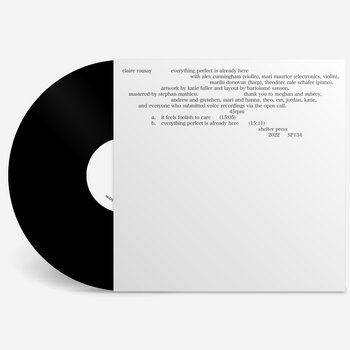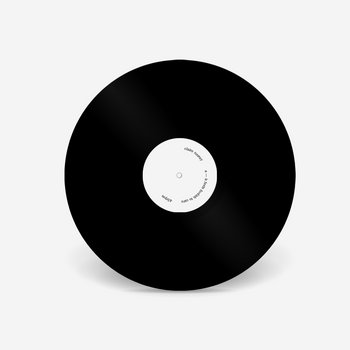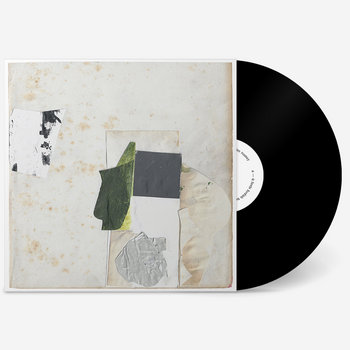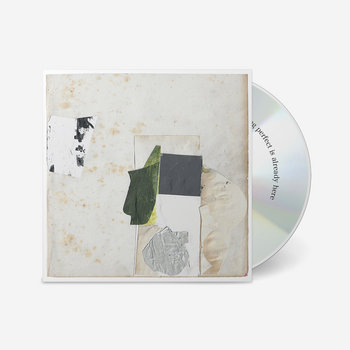 .
00:10 / 00:58
Merch for this release:
Vinyl LP, Compact Disc (CD)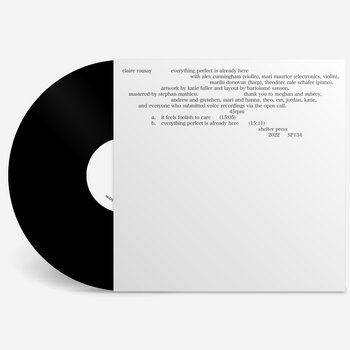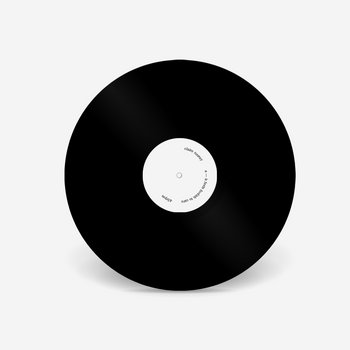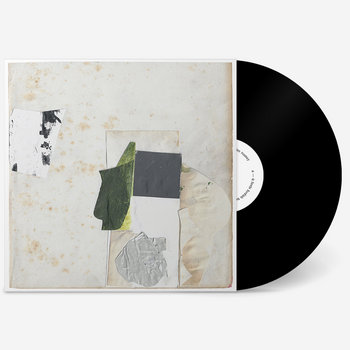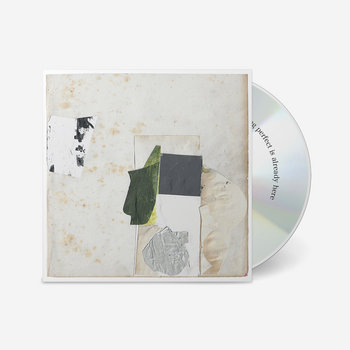 There's a moment amidst the ephemeral beauty of the title track to claire rousay's new album, everything perfect is already here, that I can't get out of my head. After vaporous passages of processed chamber music and a flourish of chirpy electronics (performed by Mari Maurice, aka More Eaze), we're left in the hiss of rousay's open microphones. Gradually, a voice begins speaking, but the blur of low-volume recording, background noise, and the speaker's hushed tone makes it hard to tell if they're saying they "love," "left," or "lost," someone. Each word speaks to a sense of impermanence and unknowing that rousay, leading a band of friends and frequent collaborators, captures throughout what may be her finest album yet.
One of the great things about rousay's music is that she never lets you get too lost in it. The Austin-based musician has created some of the best ambient music being made today, but her work is just as likely to jar you with a sudden windswept microphone or murmur of conversation, a joke, or a song. It is music that pushes back at you, reaching out with sounds and words. "A Kind Of Promise" ended last year's a softer focus with a tender piano and cello duet, complemented by blurts of sped-up tape noise. Each of the players on everything perfect is already here bring an immense intimacy to the proceedings. Early in the sprawling first track "it feels foolish to care," Marilu Donovon of LEYA plays harp alongside a soft clatter of timbres and voices, while pianist Theodore Cale Schafer provides a profoundly emotional close that feels like listening in on a rehearsal.
Yet rather than these pieces feeling like a glimpse into some imagined space, rousay's careful treatment of sound and editing is only heightened when played inside a real one. Her close-mic'd textures—gentle sensations you nonetheless brace for—grow even more effective when they can fill a room, imparting themselves in the moment with each passage of beauty, disruption or weight. Just as the small sounds of everything perfect is already here gradually feel vast, so too does its emotional scope. It's an album that brings so much in both moments of sadness and joy. It's quiet; play it loud.