LABEL PROFILE
Exploring Ghostly International's Avant-Pop
By Joe Muggs · March 05, 2018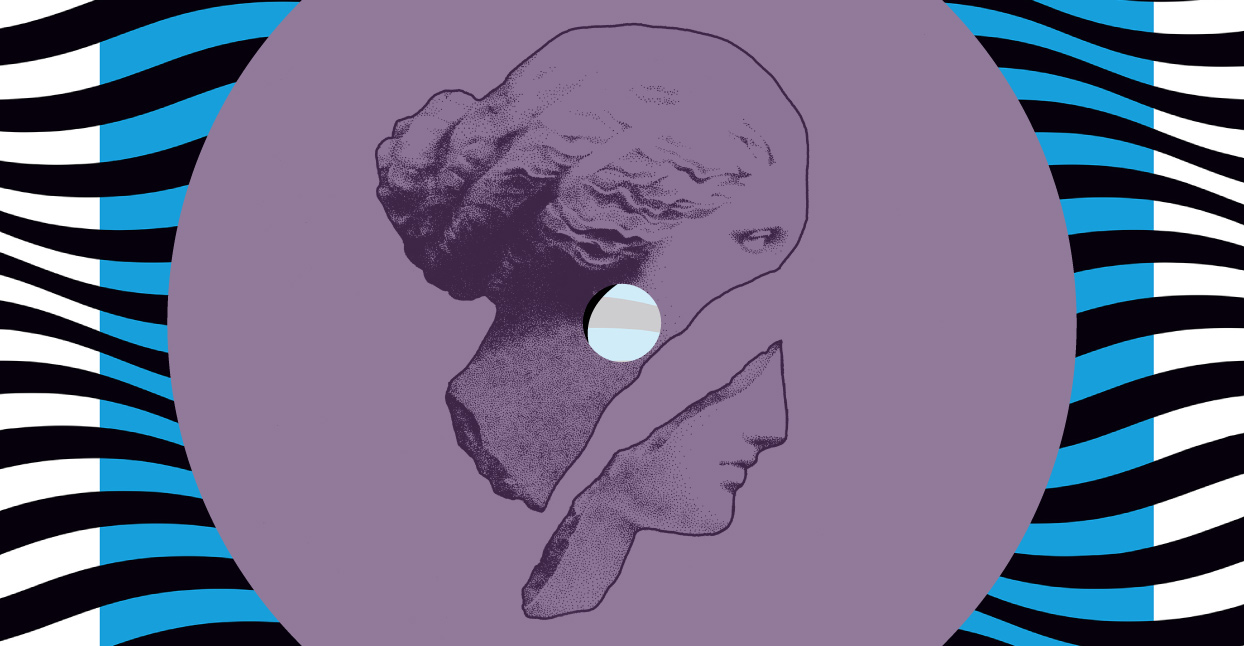 As they roll closer to two full decades of releasing music, Ghostly International's momentum and consistency remain something extraordinary. Though the label has expanded massively since it was founded by Sam Valenti IV in 1999, in some ways, very little has changed. Valenti began the label with Matthew Dear after the pair met at a party, shortly after Valenti had moved to Ann Arbor to attend the University of Michigan. It was initially conceived as a small open-ended project; there was no huge mission statement, just a platform to sell music alongside clothing and a magazine—they've since expanded into art prints and rather nice stationery. The label consciously evaded genre, with "avant-pop" the closest Valenti will come to an umbrella term. But from the beginning, there were elements that would recur again and again throughout the catalog: hip-hop rooted in Detroit's own abstract-meets-street sounds epitomized by J Dilla; timeless electro/techno/disco for the dancefloor; and an indie rock sense of introspection and songcraft.
Now, Valenti suggests, it feels a bit like the world has caught up with them. "[Being] fluid in genre and style…has naturally dovetailed with the movement of culture in general. There is an everything-is-everything approach to music and art now which is exciting." He's unfazed by the rise of mega-spectacle EDM in the interim, though it has dramatically changed the landscape for electronic music in the USA. "When we started," he says, "the world of electronic was very much isolated from the rest of independent music, at least in a live setting in America. That has sort of bled together. People don't think of genre as much as they used to, which is great by me. I think we'll always be something other than what's happening on the main stage, which is an OK place to be."
There's continuity, too, in the label's core musicians. Dear, who made Ghostly's first 12-inch, continues to record for them, as do many early mainstays like Tadd Mullinix (aka Charles Manier, Dabrye, James T. Cotton) and Todd Osborn, from Ann Arbor and Detroit respectively. Valenti doesn't like to romanticize the continuity, though. "The idea that a label is a family is a nice concept," he says, "but a bit of a conceit. I think the glue is in a common ideology and sharing of sound and approach. This year will see music from artists such as Mary Lattimore, Starchild & The New Romantic, and Dabrye which, taken together, represent a wide array of music. It isn't about trying to have different genres, it's more a development of our own tastes over time."
As the following releases show, all from within the last year or so, that expansion has born many fruit. But for all their diversity, they fit together beautifully; Valenti's "avant-pop" vision seems clearer than ever.
Merch for this release:
Vinyl LP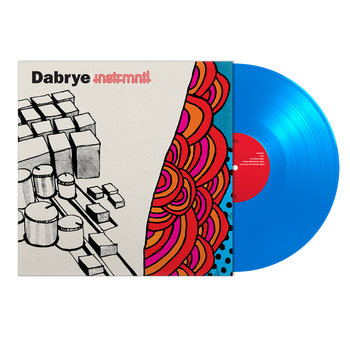 The return of Tadd Mullinix's Dabrye alias for the Three/Three has probably been the biggest recent Ghostly news. His albums are sporadic to say the least, and intensely loved by fans, plus to have Ghostface, Danny Brown, Doom and Guilty Simpson on your record, all on devilishly good form, is not a bad look. This is independent hip-hop at its most unapologetic and toughest, and is worth the price of entry for Doom in full angry-old-man mode holding forth at the mumble-rap generation in "Lil Mufukuz". But just as exciting for Dabrye lovers are the reissues of two instrumental albums: One/Three, which begun the finally-completed trilogy and helped cement Ghostly's reputation back in 2001, and 2002's Instrmntl, formerly on Eastern Developments and now not cheap second-hand. Both of these still stand as huge influences on the modern experimental beat scene, and glorious achievements in their own right.
Merch for this release:
Compact Disc (CD), 2 x Vinyl LP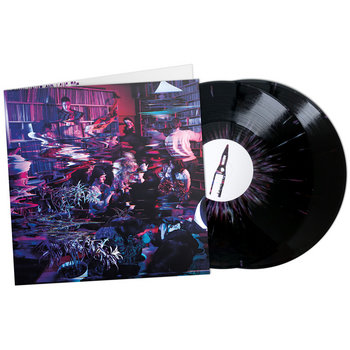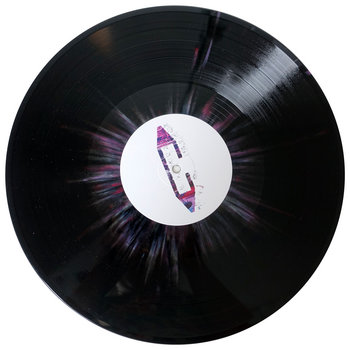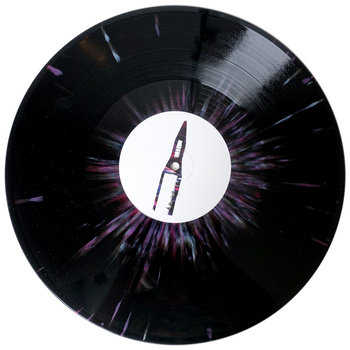 Zachary "Shigeto" Saginaw is, relatively speaking, a new generation producer—he joined Ghostly in 2010—but he couldn't be more representative of the label's identity. Born in Ann Arbor, and—via stints in NYC and London—now a resident in Detroit, his music has all the hip-hop swagger, all the electronic gloss, all the emotional sensitivity of anything on the label. His album as ZGTO with rapper ZelooperZ from Danny Brown's Bruiser Brigade is itself one of the last year's best, taking the narcotic levitation of much of today's populist rap to whole new dimensions. Only months later came his latest solo album, The New Monday, which joins significant dots in Saginaw's life: it connects the jazz he's played from his childhood to the rich club music vibes of his adopted hometown Detroit. It pays unabashed tribute to Moodymann and Theo Parrish, while constantly pushing sounds into new spaces at every turn.
Matthew Dear
"Bad Ones" (feat. Tegan and Sara)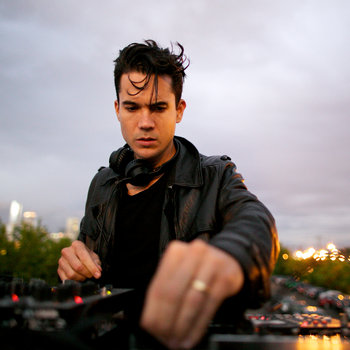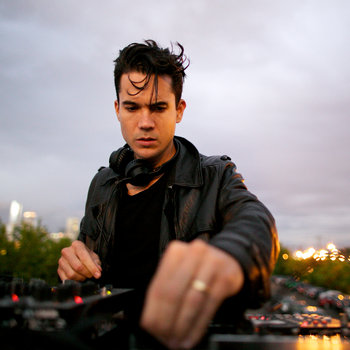 Matthew Dear hasn't put an album out since 2012's Beams, but he remains a hugely respected figure in the global techno community, as the excitement around his 2016 DJ-Kicks mix album proved. His pair of 2017 singles show that he's continuing to develop as a musician. The first, "Modafinil Blues," with Dear on vocals, continues in the gothic vein of many of his album tracks, albeit with a pop spring in its step. "Bad Ones" takes that pop urge several steps further. It's not the first time he's collaborated with Tegan and Sara, and hopefully it won't be the last, because they cook up a whole new version of what a dance-pop record can be. It's a long way from the overcooked intensities of EDM, but still sounds immense.
Ghostly has always made sure to stay close to the heart of the dancefloor, and it's absolutely correct that they should have a release from Arizona producer Avalon Emerson in their catalog. She is fast rising through the global DJ ranks, but her production is just as important, and this EP showcases her range. From the sci-fi movie brass-section climax of lead track "Natural Impasse," through the Underground Resistance electro of "Dystopian Daddy," to the dark-bunker techno intensity of "Why Does it Hurt," and the breathtakingly dense funkiness of "Groundwater," every track combines complex structural twists and turns with instant sonic impact that makes each beat and tone feel like hearing techno for the first time.
Merch for this release:
Vinyl LP, Compact Disc (CD), Cassette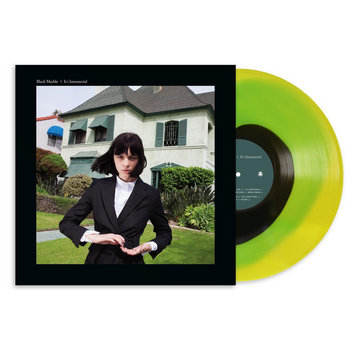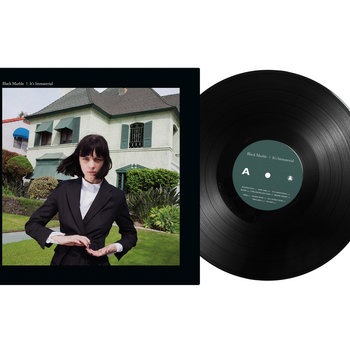 This is about as indie as Ghostly gets. Lo-fi in aesthetic and laced with the more sensitive post-punk of early Cure, New Order, and Psychedelic Furs, Black Marble seem a far cry from the electronic gloss and hip-hop swagger that defines most of the label's roster. And yet, and yet, there's a craft and poise to the songwriting that fits right in, and though the production doesn't have conspicuous digital signifiers, it too has the thoughtfulness of the rest of Ghostly's output. And just occasionally, if you imagine a more booming kick and rising tide of techno chords, you realize Chris Stewart's songwriting and vocal inflections aren't actually a million miles from Matthew Dear's.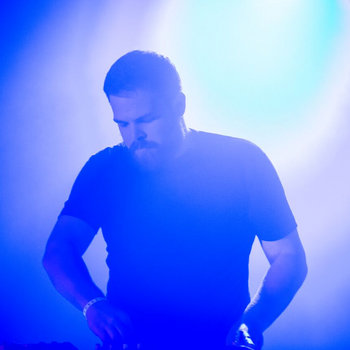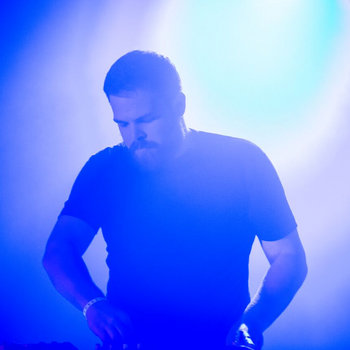 Merch for this release:
T-Shirt/Apparel, Cassette, Compact Disc (CD), Vinyl LP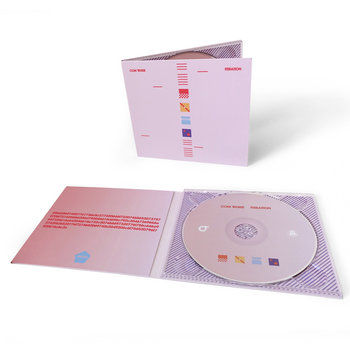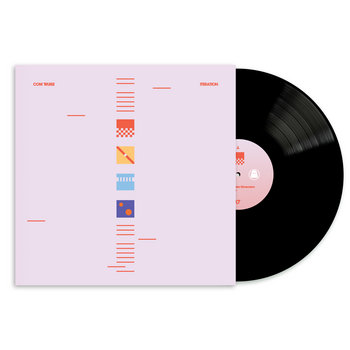 Seth Haley from Princeton NJ, as Com Truise, utilizes a number of tropes—in particular '70s/'80s sci-fi soundtrack and video aesthetics—that are so ubiquitous now that they ought to just sound hoary. But he's built a huge success from what he does with very good reason: his compositions, structures, and production all bear evidence to the serious love and attention that's been paid to them, giving every track an impact beyond mere nostalgic reference-point nods. Six years on from his debut Galactic Melt, Haley has only honed his craft, and Iteration is a properly transporting spaceflight dream. Yes, you can hear Vangelis, Tron, Tangerine Dream, and all the rest woven through its fabric, but it builds whole, new, and glorious structures out of their DNA.
Merch for this release:
Vinyl LP, Compact Disc (CD)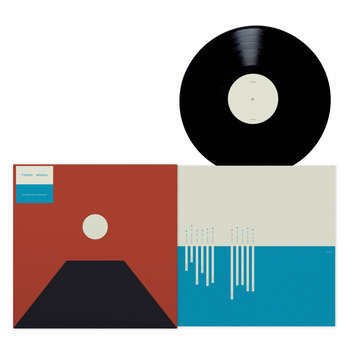 If you really want a sense of what Ghostly is today, try playing this side by side with the Com Truise and Shigeto albums. While this is essentially post-rock, and the songs are built around dramatic synth electro and jazz-house, somehow they are all in tune with one another. They are huge and cinematic in scope, but with a focused emotional heart and not a nanosecond of sound misplaced. To put it very crudely, Tycho's third album sounds like Radiohead becoming the space-rock band they've always secretly wanted to be, the band's virtuosity put into the service of immediate sensual pleasure and the conjuring of broad psychedelic vistas for the listener to fly through, without ever settling into jam-band tedium.
Merch for this release:
Cassette, Vinyl LP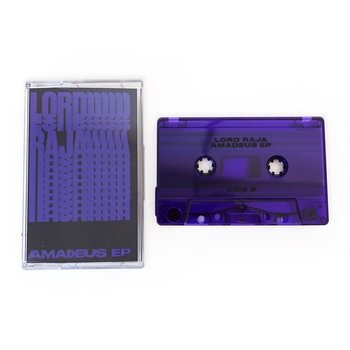 NYC producer Lord RAJA is known most for hip-hop beats, and that's certainly the heart of this record. But he's also expanded in all directions: uptempo and onto the dancefloor for the energized electro of "O.K.," into opiated, grime-influenced house for "Barrel," and deep underwater for the ambient bubble of "Picasso." All of these seven concise tracks (and one bonus epic in the eight-minute "Fox Den") are very much of the now, but their melding of influences and their precision of execution make them absolutely of a part with Ghostly's catalog, too.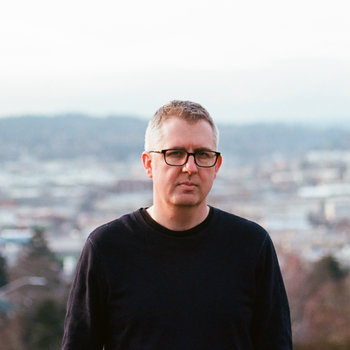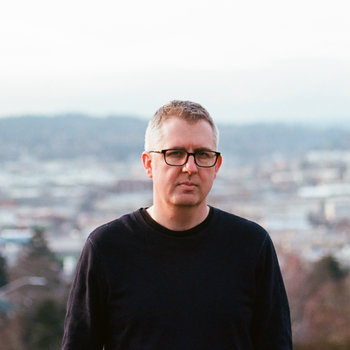 There's a strand of Anglophilia, and a particular love of British bass genres, running through Texas-via-Seattle producer Jeff McIlwain's work. There's the U.K. garage swing of "Won't Forget," the Burial-like fidget of "Witness," and undercurrents of trip-hop and jungle running through many of the tracks. But as is the Ghostly way, that one thread doesn't define things: there's also rich synth-pop gloss, a little shoegaze fuzz, some highly finessed glitchy production trickery, and most crucially of all, real songwriting craft whether on the instrumental tracks or those featuring vocals from Vilja Larjosto, Benoît Pioulard, or McIlwaine's wife Sarah.
Starchild & The New Romantic
Language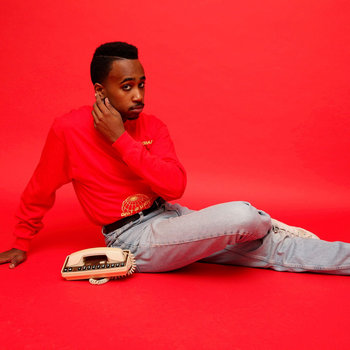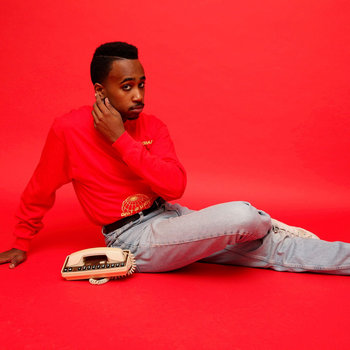 Merch for this release:
Vinyl LP, Compact Disc (CD)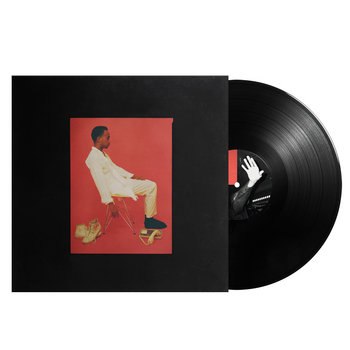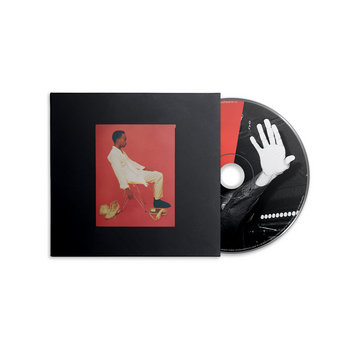 Always looking forward, always ready to adopt the new, Ghostly's next big release is the first album from Bryndon Cook, aka Starchild And The New Romantic. In principle, his approach is simple: the huge structures of '80s soul and pop, as defined by likes of Jam & Lewis, Prince, and Michael and Janet Jackson, are intermeshed with a nervy singer-songwriter aesthetic. In practice, this is just a jumping-off point for the expression of a very individualist musician, whose ability to approach the challenge of big pop songs with huge subtlety creates spaces for his own personality. It's far removed from Dabrye or Com Truise in a lot of ways, but, once again, that attention to both the grand scale and the minutiae, groove and songcraft, place Cook very naturally within the label's remit. After all, his motto "my sensitivity is my strength" could very well be an explanation of Ghostly's enduring resilience.
-Joe Muggs