BEST OF 2021
The Best Albums of Spring 2021
By Bandcamp Daily Staff · July 02, 2021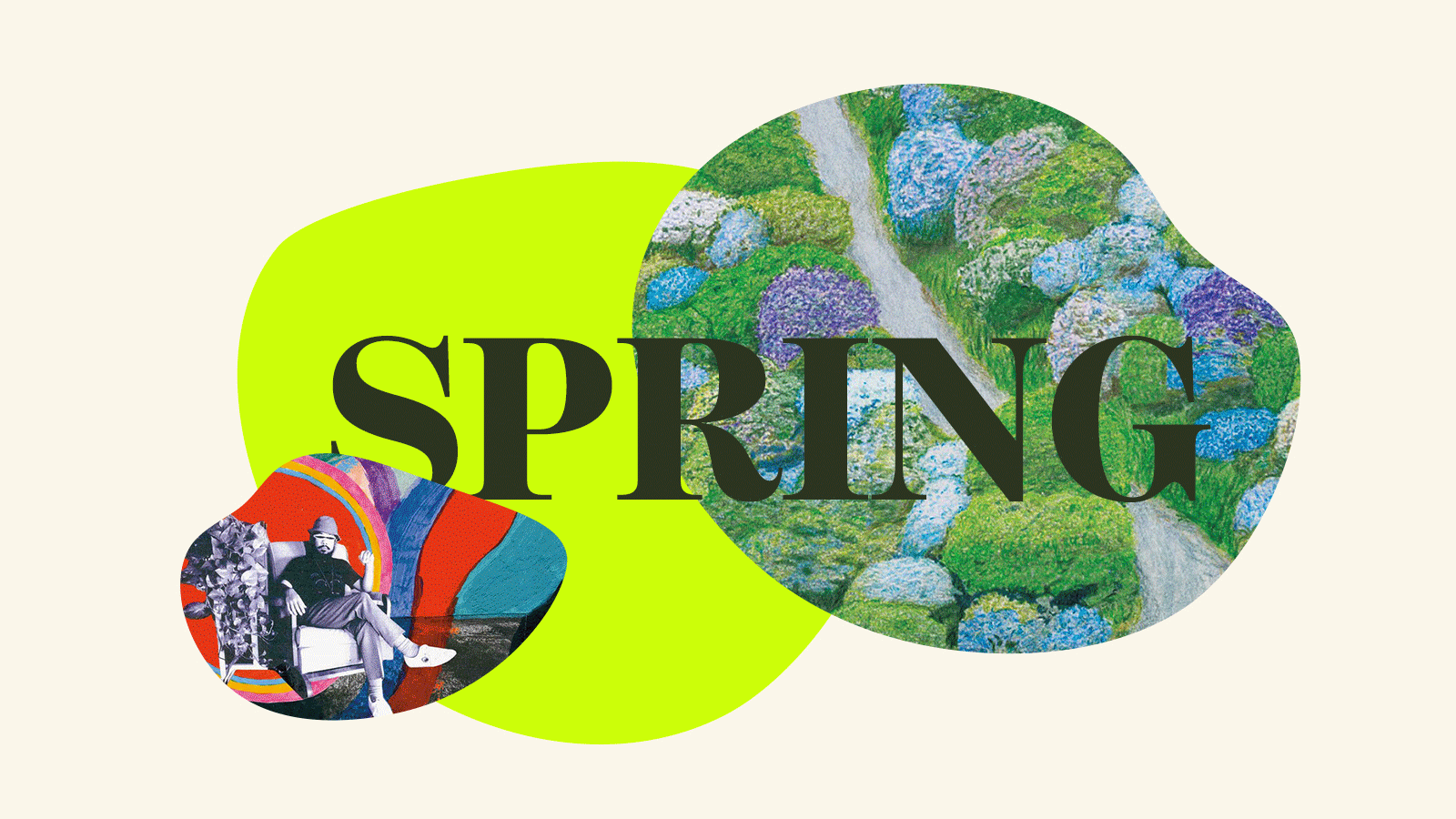 The last three months have delivered another bounty of incredible music—bracing jazz, thrilling R&B, propulsive dance music, and fiery rock & roll. These are the best records of Spring 2021.
Read last year's "The Best Albums of Spring 2020."
Armand Hammer
Haram
Merch for this release:
Compact Disc (CD), Cassette, 2 x Vinyl LP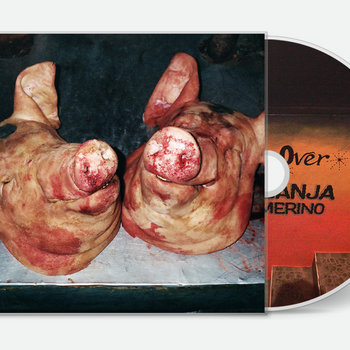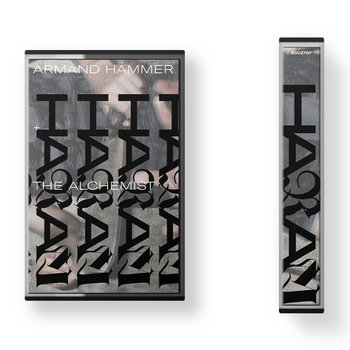 Applying any kind of set meaning to an Armand Hammer record is always tricky, because Armand Hammer records are never really about one thing. So it's fitting that their latest—and, arguably, best—LP, HARAM is about the slipperiness of meaning. Pairing with the California producer The Alchemist, woods and ELUCID interrogate all of the things we revere. On "Scaffolds," over an icy piano loop, woods raps, "A shred of truth is all a liar need/ but it all burn the same when the fire feed." The duo's affectless delivery has been the asset of every Armand Hammer record to date, but it feels even more apt here, as they stack up a catalog of culturally fraught images and leave it to the listener to decipher them. On "Falling Out the Sky," the production of which is a wonderfully bleary take on roots reggae, ELUCID drops the chilling juxtaposition, "Learned to swim in a pool where a boy drowned last year." You don't just listen to HARAM; you sit with it. There are still six months to go in 2021. But as of this writing, HARAM is my favorite record of the year.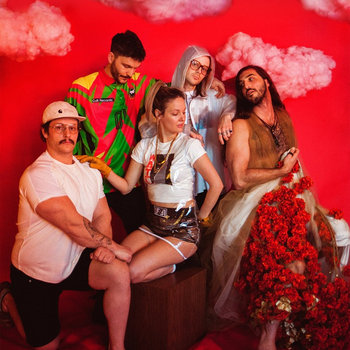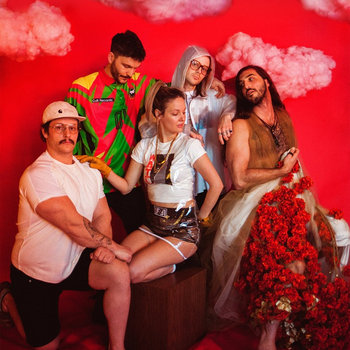 The Armed are the sound of My Bloody Valentine getting into a fistfight with Refused in an out-of-control Gravitron. Throughout the bracing Ultrapop, a dizzying array of genres whip by in a flurry—shoegaze, hardcore, post-punk, industrial music—all of it so blinding that it takes a good four listens just to get your head around it. Take "An Iteration," which juxtaposes the woozy whoosh of Loveless with hammering black metal drums, before lifting off into light, beatific melody. Everything is so densely layered, you keep discovering new sonic elements buried beneath the rush of brutally distorted guitars and clobbering percussion. Mark Lanegan turns up on the album-closing "The Music Becomes a Skull" to gift it with an ominous vocal worthy of the song's title. You can never quite nail down what the record is, because it's 400,000 different things at once—it's the sound of culture accelerating at a pace too speedy to process. Lyrically, the group is just as searing; on "All Futures," they run a spear through complacent capitalists and smug, vapid edgelords in a wild collage of imagery ("Tower of Babel/ Sinking in sands of revenue/ Tailored suits, sanguine sacks of shit/ …Taboo appropriation, just because we wanted to/ I'm anti anti, ain't I?"). Ultrapop is an album of our time that sounds like our times: frantic, paranoid, chaotic, terrifying, jaded, and desperate.
Read our interview with The Armed.
On her last two records as Backxwash—2019's Deviancy and last year's God Has Nothing To Do With This Leave Him Out Of It—Ashanti Mutinta delivered songs that drew on the blueprint of noise rap to craft hammering, percussion-driven songs that, for all their anger and chaos, felt masterfully controlled. On I Like Here Buried, she releases the reins. From the outset, with the queasy grind of "Wail of the Banshee," she makes a hard pivot into pummeling industrial music, setting the scene for a turbulent set of songs that use blistering walls of electronics and serrated guitars to score an unflinching dive into the psyche. The title track is a stunner, Mutinta's commanding rhymes alternating with the scraping black metal howl of Ada Rook of the late Toronto noise outfit Black Dresses. Everything comes to a full boil on album standout "Songs of Sinners," where Sadie Dupuis of Sad13 and Speedy Ortiz, threads a phantom-like chorus between Mutinta's fiery rhymes. Throughout the album, Mutinta goes to the bleakest places of the human brain, and uses her atom-bomb songs to exorcise the demons that live there. It is a brave, dazzling, necessarily brutal work, an album unafraid to stare into the darkness—and sneer at it.
Merch for this release:
Cassette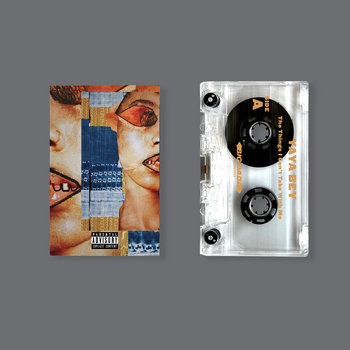 Yaya Bey produced the six tracks on the brooding The Things I Can't Take With Me herself, and throughout the album, she deftly recounts and processes loss, love, and disappointment over glowing melodies. Like the Madison Tapes before it, Bey leans into jazz-inflected melodies that pair well with her poet's talent for telling big stories with little words. Bey's lyrical prowess shines on "september 13th" where she calmly repeats, "When I get out of this hole you dug for me." Elsewhere, Bey describes frustrating romance on the sexy "you up?": "This is hell, but I've been waiting all my life for this/ Oh the lips that tell me lies but I can't wait to kiss." I found myself coming back to the last two tracks, "fxck it then" and "industry love / a protection spell." The former is rousing, with Bey singing, "Fuck being good, baby I'm a bad bitch" and the latter plays like a musical riot act as she sings,  "Your moral compass collapsed on itself." I'd hate to find myself on the other side of Bey's pen.
Merch for this release:
2 x Vinyl LP, Compact Disc (CD)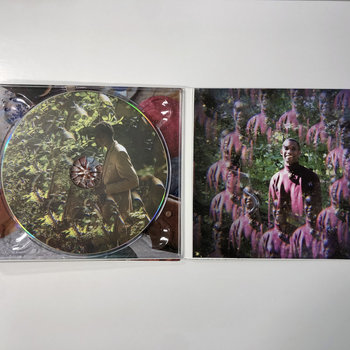 There are many spiritual elements working on Cosmic Transitions, the latest album from Isaiah Collier & The Chosen Few. It was created in the famed Rudy Van Gelder Studio, where the saxophonist John Coltrane—an inspiration for Collier—recorded A Love Supreme. Tapping into that spirit, Collier and the band crafted their own seamless suite, a 56-minute opus about interpersonal relationships during retrograde periods. Using meditative arrangements and frenetic free jazz, Collier details what he's learned in those moments, and the resulting LP is far-reaching, and not for jazz beginners. Those into the avant-Afrocentricity of Pharoah Sanders and Archie Shepp will appreciate this. By summoning Coltrane and the universe, Collier taps into a level of creativity that takes some their whole careers to achieve. Still in his early 20s, he still has a life's worth of energy sources to tap into.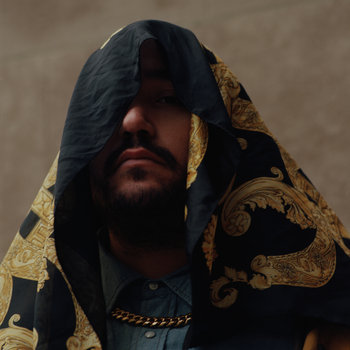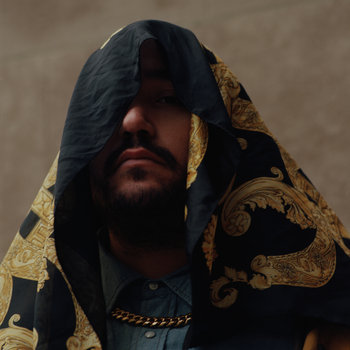 Merch for this release:
Vinyl, T-Shirt/Apparel, Poster/Print, , Vinyl LP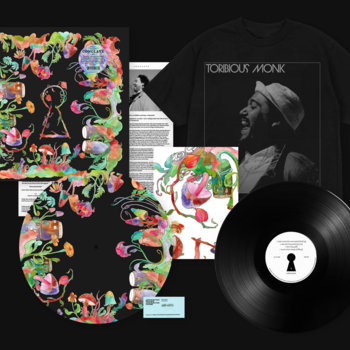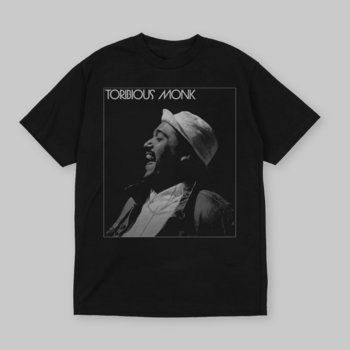 Conclave's debut album traces the global reach of an almighty, eternal musical force known as "la clave," the rhythmic foundation of rumba, mambo, and salsa (among other Latin styles), and the core of Afro-Caribbean music as we know it. If you think that's a narrow focus, think again: the Brooklyn-based ensemble, headed by Dominican-American multi-instrumentalist Cesar Toribio work la clave into g-funk, house, jazz, balearic club, and everything in between. Thanks to the tight pacing, polished production, and constant genre shuffling, it's a party that never grows predictable or exhausting—a testament to Conclave's prowess as studio musicians, not to mention la clave's limitless potential for re-invention. It's revered for a reason.
Merch for this release:
Cassette, T-Shirt/Apparel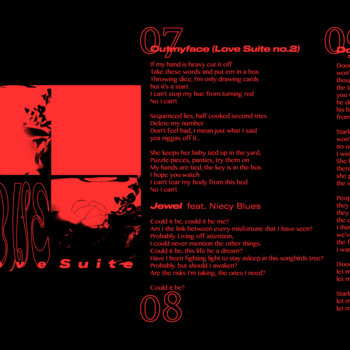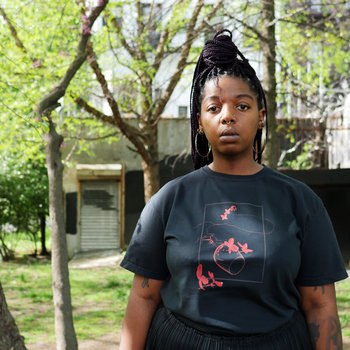 "This is the stuff taking hold/ This is a new centerfold," sings Charleston vocalist and producer Contour on "The Pulse", a beguiling opener that sets the tone for the rest of his latest album. The sound of Love Suite draws heavily on dreamy lo-fi bedroom R&B, hip-hop, and recorded samples. There is a sense of melancholy and foreboding weariness dripping from every corner of Love Suite that puts Contour in conversation with peers like Sampha, Nick Hakim, and Duval Timothy. I found myself most drawn to the hazy "Jewel," the contorted "Outmyface," and the sumptuous "Song For Me". Contour has a background in free jazz and that shows up in the way that Love Suite ebbs and flows through tracks that capture ennui, disappointment, and rebirth.
Merch for this release:
Vinyl LP, Compact Disc (CD)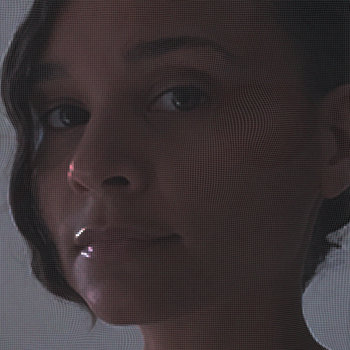 "You want drama, I'll give you a reality show," declares Erika de Casier on "Drama", the enchanting single from her latest album. That self-possessed ethos permeates the songs on Sensational, and the Copenhagen-based experimental R&B artist leans into her alter ego on her sophomore effort, featuring the character of "Bianka" in the visuals for "Drama" and "Polite." As with her debut, Essentials, de Casier has a penchant for bringing the sounds of Y2K-era R&B and pop into the present. My favorite is "Better Than That" which, like "Drama," highlights de Casier's talent for adding a bit of levity to her songs: "How you gonna laugh when you know I'm all alone?/ And what am I supposed to do?/ Already watched the TED Talk, I might let go." The songs on Sensational are heartfelt and fun and that seems to be de Casier's goal—to give listeners thoughtful songs that are also buoyant.
Read our interview with Erika de Casier.
Merch for this release:
Vinyl LP, Compact Disc (CD)
DAWN, aka Dawn Richard, has been paving a visionary path in R&B for the last decade and change. She's been clearly tied to club culture since her trio with Diddy, Dirty Money, and her collaboration with Kingdom, Infrared, and each album she releases feels like a step further into her autobiography, with 2019's new breed and its 2021 followup, Second Line, making her New Orleans heritage a central point. (A second line parade, of course, is a Black New Orleans tradition, with its roots in West African dance.) On Second Line, these two major threads—the wider history of dance music and Richard's personal history—weave together into a sort of golden tapestry. Clips of Richard interviewing her mother, Debbie, are interspersed throughout, less blocky interruptions than part of the fabric; on the sensual come-on "Jacuzzi," Debbie's assertion of her Louisiana roots ("I'm a Creole girl") is processed over and over until it blurs into the instrumentation. A melange of club styles, from techno to electro to bounce (notably all originated and popularized by Black artists), are referenced across the record (it's even subtitled as "An Electro Revival"), but that doesn't mean its soulful core isn't rock solid, especially on the back half of the album—see the reflective "Mornin/Streetlights" and its following interlude, the elegant piano-driven lament "La Petit Morte," or the luminous "Perfect Storm," with Richard's gorgeous vocals complimented by an arcing violin line. As Richard steps ever more into herself, her boundless creativity only grows, and it is a joy to continue to observe.
Merch for this release:
Compact Disc (CD), Vinyl LP, Cassette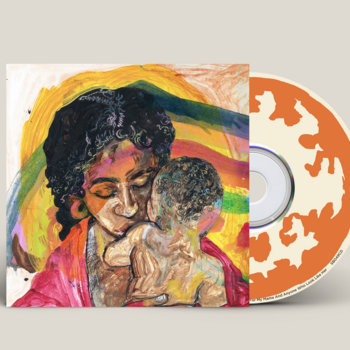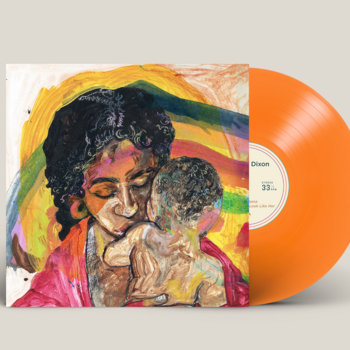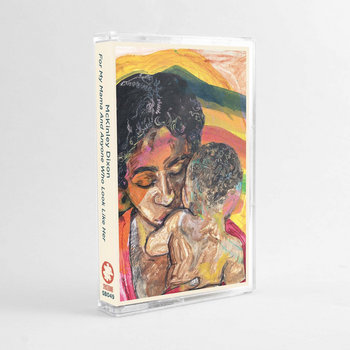 The euphoric debut from Richmond rapper and vocalist McKinley Dixon highlights his whip-smart, poetic lyrics and ambitious production. The lustrous opener "Chain Sooo Heavy" is revelatory with exuberant production and quick-witted lyrics: You not the realest, you know that right?/ They not gone feel this, you know that right?" My favorite is "protective styles" where Dixon delicately croons: "Pardon my Black ass, but my n—s need therapy/ Pardon my Black ass but my sisters need therapy." Dixon excels at marrying melancholy with levity, and describes his music as what "Gerald from Hey Arnold would listen to." I had not given much thought to Gerald's listening choices, but Dixon's tongue-in-cheek description clicks, and gets to the heart of what he accomplishes on this album: A singular sound that only he could create. In the liner notes Dixon goes on to say that the album could be summed up as, "I was sad, I was mad, and now I'm alive." That's the most relatable message I've heard in a while.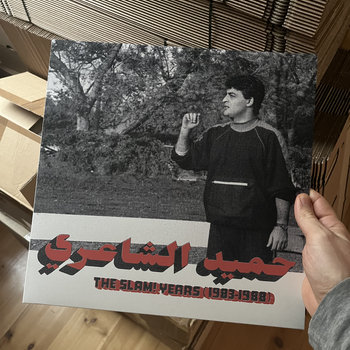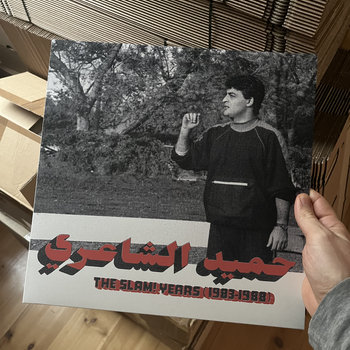 Merch for this release:
Vinyl LP, Compact Disc (CD)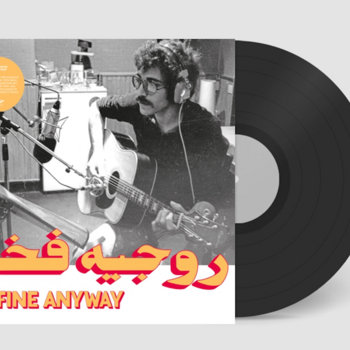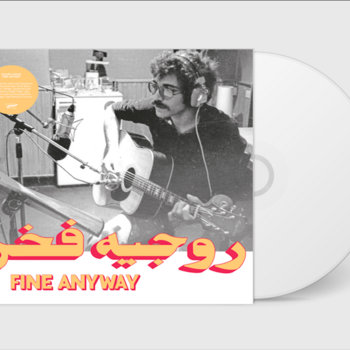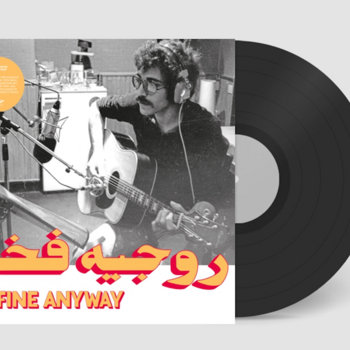 Truly deserving of being deemed a lost classic, Rogér Fakhr's Fine Anyway is a many-layered revelation from Berlin-based label Habibi Funk that reinstates a vital piece of Lebanese musical history and offers the chance to experience the work of a world-class genius whose career was cut short by the Lebanese Civil War. Originally recorded in Beirut in the 1970s, Fine Anyway is filled with beautiful songs that any songwriter would be lucky to have penned, ranging from bluesy ballads to jazzy folk songs and funky jams that feel timeless and, with one notable exception, not tied to any particular place. The personal nature of this music, combined with Fakhr's songwriting talent, universalizes far beyond its sad backstory, and should rightfully be slotted alongside the best records of Bert Jansch and Django Reinhardt.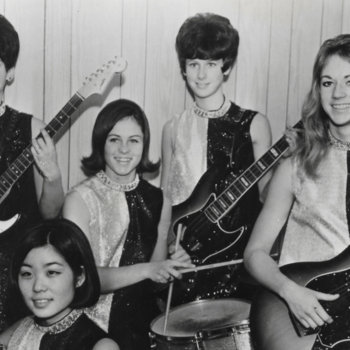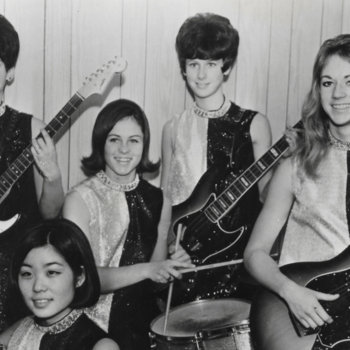 Merch for this release:
Vinyl LP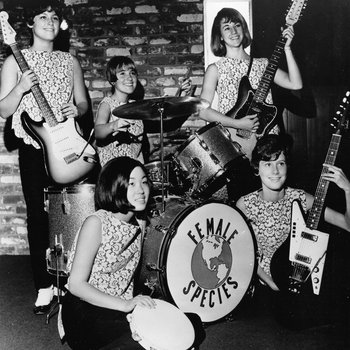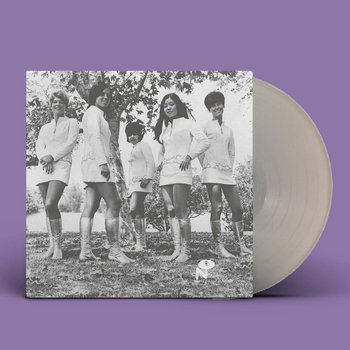 Founded by sisters Vicki and Ronnie Gossett in in 1966, Female Species began as an all-girl garage band in their native Whittier, California, segued into psychedelic lounge pop when the pair moved their talents to Vegas in the latter half of the decade, and ended up a professional songwriting duo in Nashville in the late '70s and early '80s. Despite the Gossetts possessing an undeniable talent for hooks and harmonies, along with the ambition to carve out a career in the music industry, Female Species never released a record, and might've been doomed to languish in unregarded obscurity. This essential compilation from Numero Group rights that wrong, and properly introduces Female Species by collecting decades of their work and ordering it chronologically, offering a chance to follow the Gossetts' growth as songwriters, and restoring them to their rightful place as godmothers to legions of female guitar bands who followed. (To wit: La Luz's recent cover of the comp's dreamy title track feels like a passing of the torch.) Tale of My Lost Love is document of a dream that never faded and a tale of a love that was never truly lost.
Merch for this release:
Vinyl LP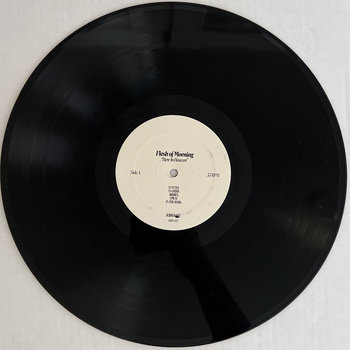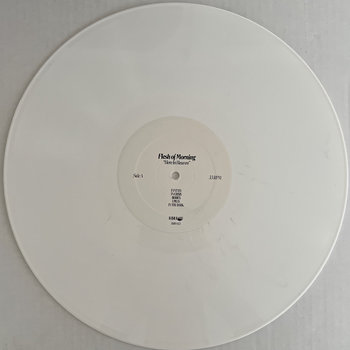 I owe the fact that I even know about this record to Senior Editor Jes Skolnik. As the Daily's two "Former Goths in Residence," we are regularly Slacking one another links to albums with foreboding cover art, adding only the simple sentence, "I think you will like this." So when they sent me over the latest album from Austin duo Flesh of Morning and I spotted the gauzy, artfully out-of-focus cover art, nothing more needed to be said—I pressed "Play" immediately. To limit this album to the "goth" realm, though, would be selling it extremely short. The stark synth arpeggio that opens "Fantasy" could just as easily have appeared on any DS2-era Future track. It's where Faiza Kracheni and Travis Benson take the tracks that makes the candlelight flicker. Take "In Crisis," which arrives early in the album, with a wash of purplish synths cascading over a moody rhythm track. When Kracheni's voice appears, it's distant—mournful. "You fade away," she sighs, as the synths rise up like mist around her. The song hypnotizes you—even moreso when Kracheni starts repeating its title over and over in the chorus. Her performance is less about discrete lyrics and more about mood, her melancholy alto just another melodic element drifting in the ether. Taken as a whole, the album feels like a long, slow ride on Charon's boat, drifting through dark waters to whatever awaits on the other side.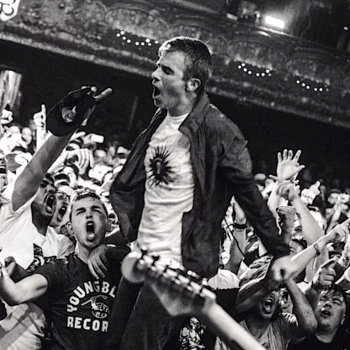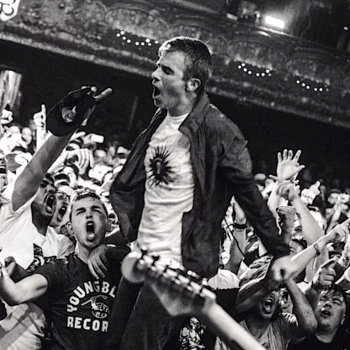 Merch for this release:
Compact Disc (CD), Vinyl LP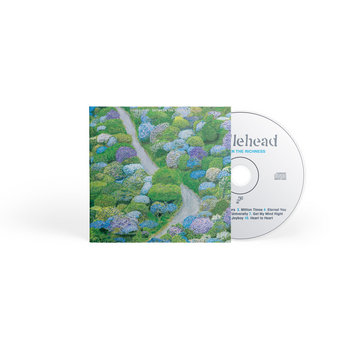 At some point in their career—or at least when they hit their 30s and 40s—every punk will come to the same epiphany: Try as you might, you can't stay young and pissed forever. Some will deny it and spin out, others will reflexively puff out their chests, using tough-guy posturing to cling to fantasies of eternal youth. And then there's Fiddlehead's Pat Flynn, leaning into time instead of pushing back against it. Inspired by his newborn son, his late father, and his day job as a high school teacher and guidance counselor in Boston, the band's second album contains some of the most empathetic post-hardcore of recent years. Throughout, the band condense decades of life down to catchy, concise lessons on all the bullshit they never told you in school—take the pep-rally-esque bridge of "Down University," which rattles off a list of prestigious colleges only to declare "You are more than a degree," or the spoken eulogy that opens "Life Notice," addressed to an old high school friend. Simply put, Between the Richness is chicken soup for the aging hardcore kid's soul.
Merch for this release:
Cassette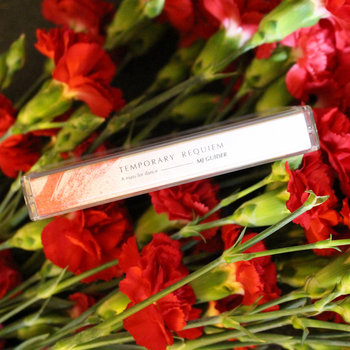 Originally created as the score to the 2019 performance piece Known Mass No. 3: St. Maurice, Temporary Requiem builds on the pulsating, otherworldly goth/pop/ambient blend Melissa Guion, aka MJ Guider, has been creating for a number of years now, focusing it into explicitly, exquisitely sacred space. As Miles Bowe notes in his review (linked below), the piece was "inspired by a Roman Catholic church of the same name—which was closed, deconsecrated, and sold in the aftermath of Hurricane Katrina" and that "the performers set out to both reimagine and reconstruct the church over the course of the piece." Similarly, Guion reconfigures parts of the Catholic Mass in her signature style. The album opens with the ghostly clangor of "Kyrie: The Stained Glass Windows in Their Original Order," which is followed by the serpentine "Gloria: Small Dance of Gratitude," with its gleaming synth pads and gauzy vocal layers. "Credo: Here and Gone" has a solemn heft. The short, breathtaking piece "Sanctus: A Falling Dance" is perhaps the closest Guion gets to traditional choral work. It's immediately followed by "Benedictus: Tribute to Leviathan and her Progeny," which uses ominous synths and the blunt-edged razor of shoegaze guitar to create a feeling of complete overwhelm (the wreckage of a storm, or of spiritual epiphany?). Closer "Agnus Dei: Large Dance Acknowledging the Ephemerality of All Things" ties all of these preceding elements into one gorgeous work that has a near-industrial rhythm—the joining of heaven and earth, humanity and divinity.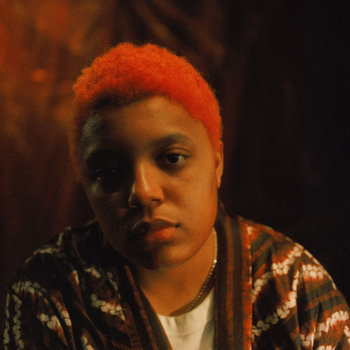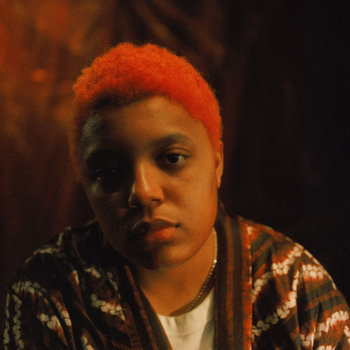 Merch for this release:
Vinyl LP, Compact Disc (CD)
DJ/producer Loraine James made a welcome impact on the world of electronic music with her 2019 debut For You and I.  That release clearly set out her distinct (and distinctly queer) perspective and imaginative sonic palette, which draws from all manner of subgenres—"post-rave," UK garage, footwork, grime, dub, IDM, even math rock—to create an introspective musical world that seems as adventurous as the human mind itself. On her sophomore LP, Reflection, James's work feels even deeper and sharper, more fully realized. An assortment of vocalists, including James herself, add extra dimensions to many of the tracks; Baths adds a layer of unreality to the dreamy "On the Lake Outside," frequent collaborator Le3 bLACK's rapping draws in both imagery from working-class Black London ("What you know about council flats, moving in darkness") and percussive interplay on the dubby, minimalist "Black Ting," and James's quarantine audio diary is incorporated into the title track in a way that feels less Topical and Timely than genuinely personal. Yet her work is so good that it doesn't need vocals to communicate—see the sprawling "Change," which has a gluey, off-putting, underwater feel, and feels more to me like being trapped in one's own head than any lyrics ever could speak to.
Read our interview with Loraine James.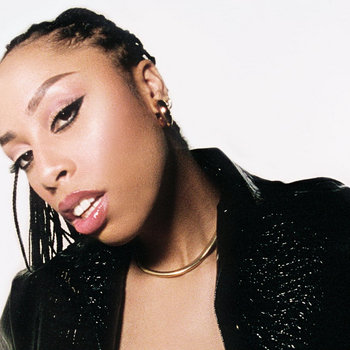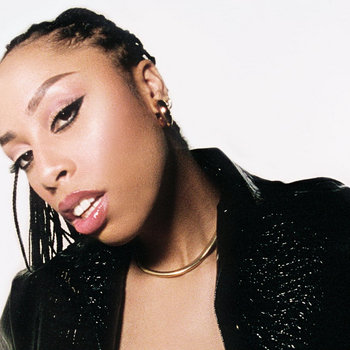 Merch for this release:
Compact Disc (CD), Vinyl LP, T-Shirt/Apparel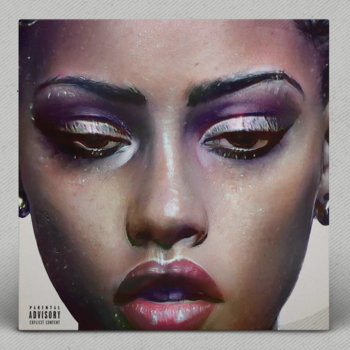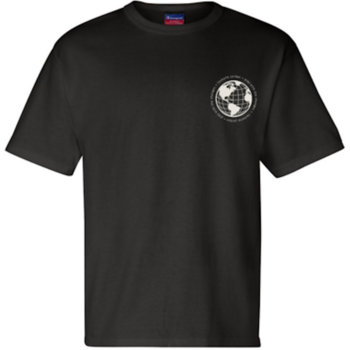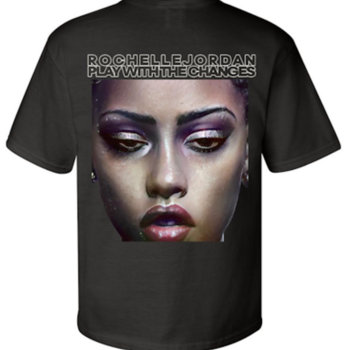 The Canadian experimental vocalist returned after a seven-year hiatus with the sublime Play With the Changes. Jordan is not one to be locked in into genre boxes, and this album seamlessly glides from EDM to R&B. The spectacular opener "LOVE YOU GOOD" sets the stage, with entrancing production, intoxicating lyrics, and Jordan's soft and sensual delivery. Jordan has been compared to Aaliyah and Amel Larrieux, and their influence is evident in the late '90s musical aesthetic of the tracks—especially the sleek and sexy 'NEXT TO YOU" and "ALL ALONG." Jordan is also careful to address the realities of life as a Black woman in the current political moment on both "BROKEN STEEL" and "LAY"; on the latter, she sings, "The world is so cruel, then I think about you/ That's why I can't watch the news, can't watch the news/ Ain't nothing new." Jordan's talent for hypnotic melodies and thoughtful lyrics makes her latest album a timely respite.
Read our interview with Rochelle Jordon.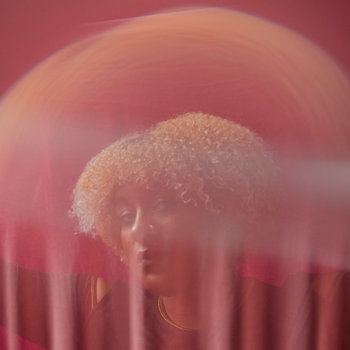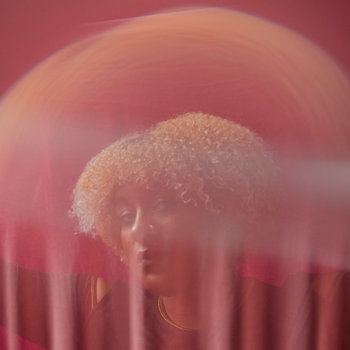 Merch for this release:
Vinyl LP, T-Shirt/Apparel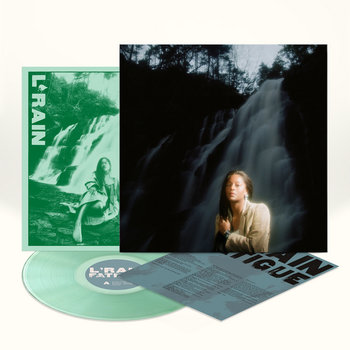 Change is hard at any point, but it's especially tough with grief and despair just around the corner. For her excellent new album, Fatigue, the Brooklyn-raised Taja Cheek, recording as L'Rain, continues the pensive aura of her 2017 debut album while letting in a bit more light. "I'm exhausted, but at the same time I'm being really self-critical," Cheek said recently. "I'm also having fun, laughing with my friends and enjoying life in the ways that I can." Most importantly, Fatigue conveys aspects of Blackness that elude other cultures—the handclap games that Black girls play, and the universal signs of disapproval. While there are great songs throughout, the album shines on the interludes, where rapturous gospel arises near the end of "Find It," and Cheek and a former roommate sing a made-up song and fall out laughing from it. These moments give the record its texture, making it feel like a diary of vast experiences. It's meant to be sad, funny and thought-provoking — a reminder to reconnect with a loved one, before it's too late.
Read our interview with L'Rain.
Damon Locks & Black Monument Ensemble
NOW
Merch for this release:
Vinyl LP, Compact Disc (CD)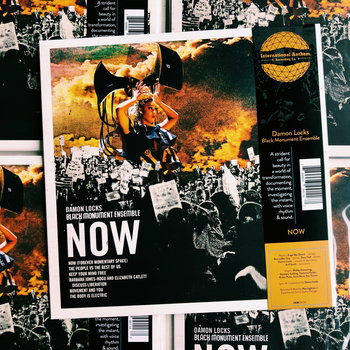 NOW is both a way forward and a document of unprecedented times. It follows 2019's Where Future Unfolds, a triumphant set of gospel, electro-funk and spiritual jazz that soundtracked a Black culture still raw from police brutality and generations of systemic racism. NOW isn't as political; it's Locks' way of capturing some sort of light in a world still navigating a pandemic. Recorded outside in summertime Chicago (with a loud chorus of cicadas in the mix), there's a palpable joy to the group's recording session, from the laughs and studio chatter after certain tracks, to the spirited shouts peppering the album's centerpiece cut, "The Body Is Electric." By Damon Locks's own admission, NOW isn't supposed to be heavy; it envisions an alternate world of limitless potential. With life creeping back to normal, NOW chronicles a world that was just finding its footing.
Merch for this release:
Vinyl Box Set, Vinyl LP, Cassette, Compact Disc (CD)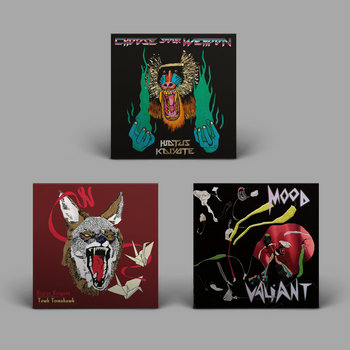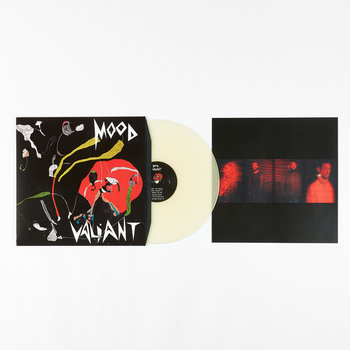 Over the past decade, Hiatus Kaiyote has amassed fans by creating genre-bending music that flows in all sorts of directions. Albums Tawk Tomahawk and Choose Your Weapon are technically soul, but they veer into funk and rock, resulting in a heady brew that can be tough to classify. Luminaries like ?uestlove, Q-Tip and Erykah Badu jumped onto the bandwagon early, and following the release of Weapon in 2015, rap superstar Drake sampled the band and featured lead vocalist Nai Palm on his 2018 album Scorpion. The band's latest album, Mood Valiant, is its streamlined to date, trading the expanse for a more refined set of Brazilian rhythm. In years past, Hiatus would've opted for a "choose your adventure"-style LP; here, the restraint serves the group and makes for its best album yet. Valiant isn't about standout songs, though there are plenty to choose from—most notably, the Tropicalia-infused "Get Sun" with Brazilian luminary Arthur Verocai, and "Red Room," an understated gem that grows more powerful with each chorus. Partially influenced by real-life circumstances that tested the band's mettle, Mood Valiant speaks to the healing power of music in dark days.
Read our interview with Hiatus Kaiyote.
Shanique Marie is the "first woman" of the Equiknoxx crew, one of Jamaican music's most forward-thinking contemporary collectives; Gigi's House is her debut LP, and it's an absolute delight. First and perhaps foremost, Marie has a terrific voice, a perfect mix of sweetness and strength that she controls perfectly. (She's clearly capable of killer runs—see "Druggin'," on which she collaborates with Bonjay's Alanna Stuart and contemporary composer Michael Vincent Waller). But she's not a showy singer, instead choosing to invest every note with clarity and full emotion. Secondly, she's a terrific songwriter, with clear versatility across a number of genres, from reggae and dancehall to R&B, from soul to jazz. Her jazz chops are clear on the minimalist opener "Give Thanks (Smooth Take)," one of the coolest fusions of vocal jazz and dancehall I've ever heard. (It's a stripped-back version of a track she did for a Swing Ting compilation.) Thirdly, she's unique, with a clear viewpoint from jump; her personality comes through everywhere, including the little giggle at the end of "Give Thanks." Gigi's House is full of heart, showcasing romance, platonic love, heartbreak, and the struggles of everyday life; it's got uptempo, future-bound dance music ("Quality Time Sound System Freestyle") and beautiful balladry ("Ballad"). A super-varied and absolutely killer album, back to front, from a consummate artist whose star is very deservedly on the rise.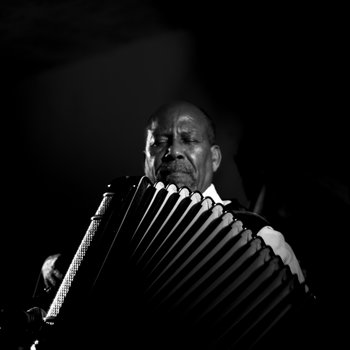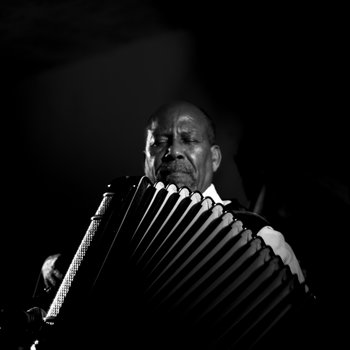 Merch for this release:
Vinyl LP, Compact Disc (CD), Cassette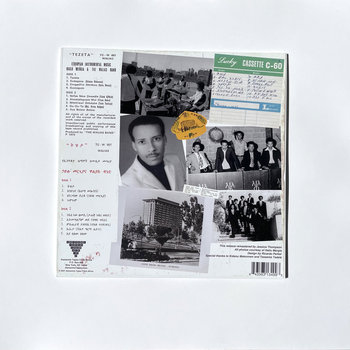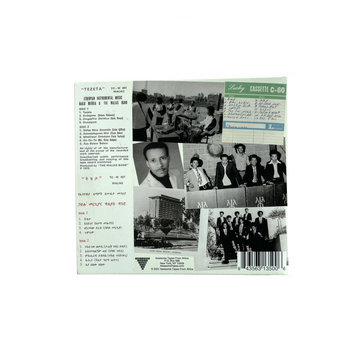 Tezeta, from 1975, was the first proper album Ethiopian accordion/keyboard master Hailu Mergia recorded with the Walias Band. The Walias Band were bona fide musical trailblazers, opening their own studio and releasing full instrumental albums, considered to be commercially unviable at the time. Mergia and the Walias Band, through their residency at the Hilton Hotel in Addis Ababa and their connections from prior music industry work, became the go-to backing band for any number of high-profile Ethiopian acts, and their music was nearly ubiquitous on Ethiopian television; a tour with the Walias Band is what eventually brought Mergia to the US. Tezeta, which was originally released on cassette on the Walias Band's own label, showcases the group's energy, versatility, and charm, with Mergia's organ at the forefront, holding down the melodic lines in the absence of a vocalist. The group swings sweetly throughout, bringing together funk and soul, jazz and Ethiopian pop and folk, for a fusion that feels completely seamless. It feels like a sound only they could have created that is completely of its time and place. But it also has a real sense of universal appeal. From spirited tunes like "Gumegum" to the more languorous "Ou-Ou-Ta," this is a band completely locked in with one another. A crucial part of Mergia's discography, lovingly remastered and reissued by Awesome Tapes from Africa.
Read our interview with Hailu Mergia.
Merch for this release:
Cassette
This killer debut from Philadelphia group Mesh is catchy catnip for punks with big brains. Whip-smart songs about conspiracy theories sit alongside sardonic ones about the drudgery of working life; each one packed with ringing riffs and bleary effects, propelled by crackling drumming and full of clownish yet literate one-liners from frontman Sims Hardin that are just as sticky as the hooks themselves ("Huckleberry Finn sleeping on your couch," he sings on highlight "Ur Dead," and who among us can't relate?) Though the band is playing to an established formula—they throw out a Joy Division callback that feels too obviously cheeky to be accidental—Mesh consistently sounds fresh, brimming with personality in a crowded field. Aside from the songs being of such a high quality, the main difference here is in the production: just dirty enough to make the group's music feel more akin to good old fashioned, devil-may-care garage rock than the somewhat over-intellectualized current iteration of post-punk. If it ain't broke, huh?
Merch for this release:
Vinyl LP, Cassette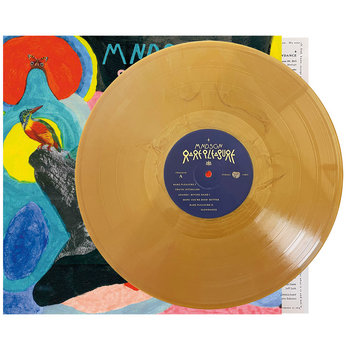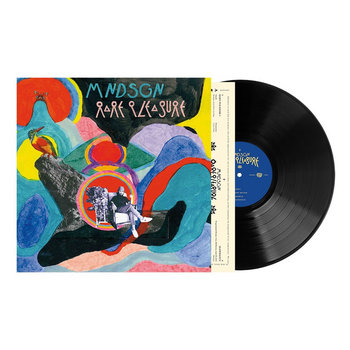 For years, Mndsgn has been one of the best beatmakers in rap. That's a fine-enough existence, but on Rare Pleasure—thanks to an all-star cast of session musicians—the producer released his finest work, a fluid set of lush soul that slowly ascends upward. It's a methodical listen with immense rewards, culminating in "Medium Rare," a scene-stealing epic about pushing past stillness. "Fear is just a comfy queen-size bed," Mndsgn sings. "Won't you get up and start your day?" Musically, the album resembles the dawning of a new day, when the sky fades to lighter shades of blue. It also finds Mnd at the cusp of a professional restart. Rare Pleasure is a soothing balm for those going through hardships of their own.
On their debut effort as the Narcotix, Esther Quansah and Becky Foinchas use centuries-old fairytales as the launching point for a surrealistic spiritual journey, described by the Brooklyn-based duo as, "Brothers Grimm folklore through an Afromasochistic lens." The lush, Afrobeat-infused psychedelic arrangements envelop Quansah and Foinchas' heartfelt mantras—devoted to subjects ranging from grief to self-discovery—like holy incense, a ritualistic approach to catharsis that builds with slow-burning intrigue. "Seek into mind's eye, and you will find," they sing on album highlight "Lilith," their swooping sirens' songs intertwining over a rattling drum beat. "Speak your mind, and you'll find your way." As the Narcotix venture deeper and deeper into Neverland, the songs only grow more intricate and otherworldly; by Mommy Issues' end, you've fallen under their spell.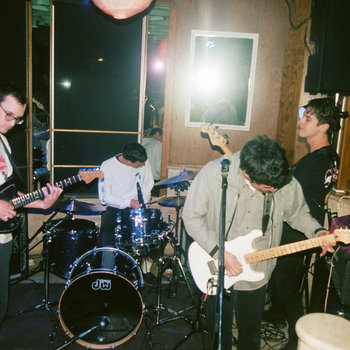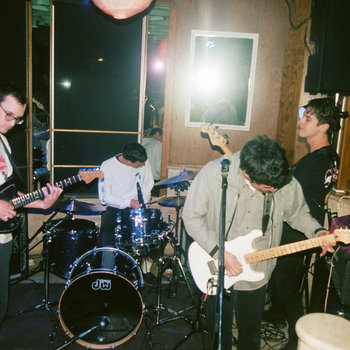 Merch for this release:
Cassette, Vinyl LP
If it feels like you can either have rock music that makes smart people feel dumb or rock music that makes dumb people feel smart, Came Down Different, the brilliant third release from San Francisco band Pardoner, seems to propose that not only is it possible to have both at the same time—it's preferable. Neither too smartypants for its own good or too dumbed down to relegate it to the dustbin of meaningless art that says fuck all about nothing, Came Down Different is more than the sum of its disaffected '90s slacker rock influences (which the group ironically list out in closing track "Fuck You!") in that there's an urgency underpinning these songs that feels modern. You can certainly bang your head to the group's blasts of melodic squall and catchy-but-also-icky indie rock, but much of the record is concerned with Pardoner's ambivalence towards success in the music industry beyond the pleasure of being in a band, plus plenty of one-liners thrown in for good measure. When I reviewed Came Down Different back in May, I wrote that this was as good as rock music gets in 2021. Halfway through the year, I still think that's true.
Merch for this release:
Compact Disc (CD), Cassette, T-Shirt/Apparel, 2 x Vinyl LP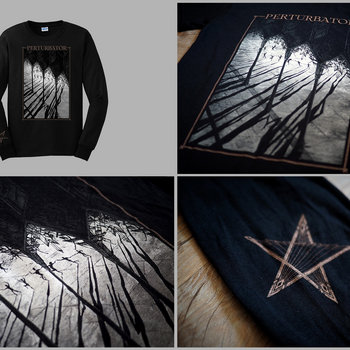 The last we heard from Parisian producer James Kent, aka dark-synth prince Perturbator, he was in the throes of an emotional purge. When speaking to the Daily earlier this year, he framed 2017's New Model EP as the aural equivalent of "throwing up after having too much too drink," or in his specific case, too many feelings and ideas. Lustful Sacraments, then, is the sound of the hangover's aftermath, dark-club mental inventories tethered to an ever-present ache. The morose musical results take cues from '80s synthwave, '90s industrial, and horror-film fanfare à la John Carpenter; songs like "The Other Place" sound like "Excess" could easily pass for cuts from Satan's aerobics playlist, if the devil were into that sort of thing. To that end, Kent and his special guests embrace oblivion wholeheartedly: "I can take you down," True Body warns on "Secret Devotion," before sending us tumbling down into a snakepit of skittering snares. Talk about a hangover from hell.
Read our Big Ups with Perturbator.
Merch for this release:
Vinyl LP, Compact Disc (CD)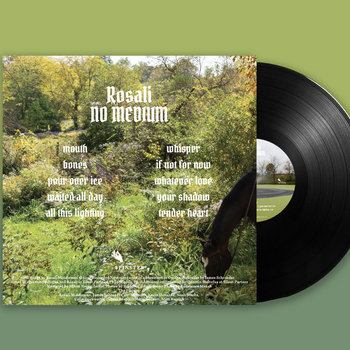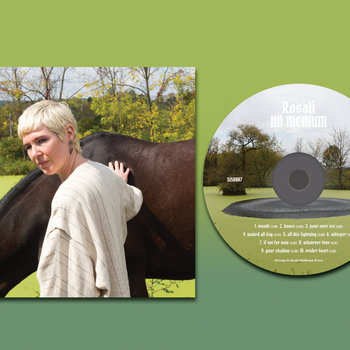 There's so much brutal honesty on Rosali's No Medium that it might be too heartbreaking to bear, were the songs themselves not so welcoming; each one soaked in lustrous melody, with Rosali's rich vocals leading the way over robust, electrified instrumentation from the David Nance band, all of it reminiscent of the best '70s British folk-rock records. Products of a self-imposed writing retreat in South Carolina and recorded live in a basement in Nebraska, the songs here are naturally inward-looking, and the topics are always skittering towards some semblance of inner peace through a mix of nostalgia, shame, bravery, hope, and acceptance. While such soulful deep diving can often be florid and overworked, No Medium is a powerhouse of confessional songcraft par excellence, and a study in how to conduct artistic self-examination without self-absorption. Everyone who has been losing their shit over the 50th anniversary of Joni Mitchell's Blue is advised to spend some time with No Medium, that heralded album's direct progeny in all respects.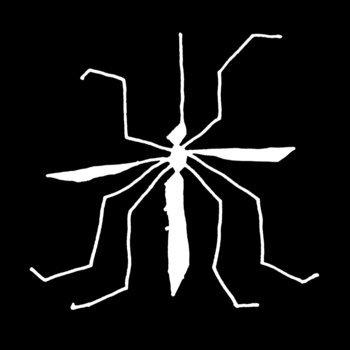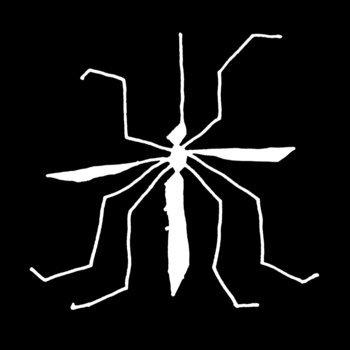 Merch for this release:
Vinyl LP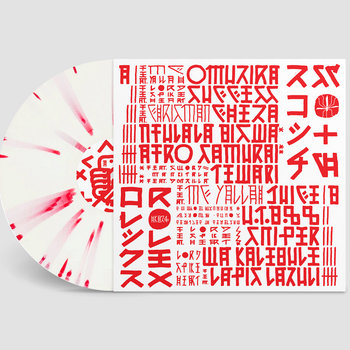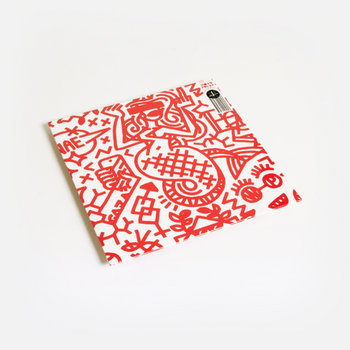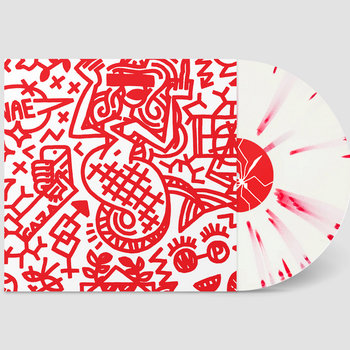 Over the course of the last few years, Hakuna Kulala has established themselves as a destination for mind-warping club music from East Africa. While everything is rooted in dance rhythms, the sounds the artists lay on top of those rhythms are always wonderfully warped—sometimes bleak and menacing, sometimes rubbery and loose. TEWARI is no different. The compilation started taking shape when Japanese producer Scotch Rolex was invited to take part in a residency at the Nyege Nyege Villa in Uganda. While there, Ishihara made connections with artists on the NNT roster, and they began collaborating on TEWARI, the end result of which serves as a thrilling overview of  the East African electronic scene.The three appearances from Duma's Lord Spikeheart are firebombs, the vocalist applying his agonized black metal shriek to volcanic electronic backdrops. With an assist from Don Zilla, "Afro Samurai" becomes a bundle of nervous energy, Pendereckian synth hits raining down like comets over a spastic rhythm track. TEWARI is riveting precisely because you don't know what's going to come next. It's a rollercoaster of sound—exhilarating and terrifying at once.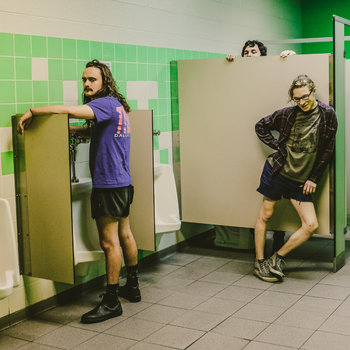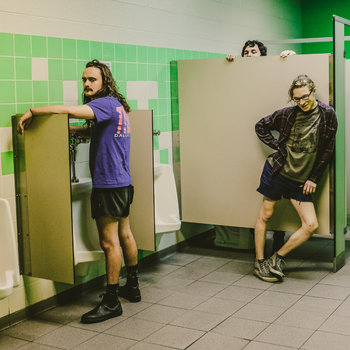 Merch for this release:
Compact Disc (CD), T-Shirt/Apparel, Vinyl LP
Nashville trio Yautja are less a band than a circle of Frankensteins, dissecting various strains of contemporary heavy music—stoner rock, sludge metal, grindcore, brutal prog—and letting the re-assembled, re-animated monsters run amok. Their second full-length and Relapse debut, The Lurch, is easily their most complex experiment yet: the performances, pacing, and production all reflect an obsessive attention to detail, anchored by the band's practically clairvoyant interplay; rarely has an album sounded so sinister and smart at the same time. Songs like "Catastrophic", with their unforgiving dynamics and demanding, multi-part structures, position The Lurch as an album that's not for the faint of heart; Yautja, confirmed it as their most difficult, intricate material yet in a recent Daily interview, with drummer Tyler Coburn describing the aforementioned track as a "real, real fucker of a song." The Lurch marks Yautja's long-overdue apotheosis from underground legends to true grind gods worthy of reverence.
Read our guide to Yautja.