BIG UPS
Perturbator Picks His Favorite Records on Bandcamp
By Andrew Parks · May 28, 2021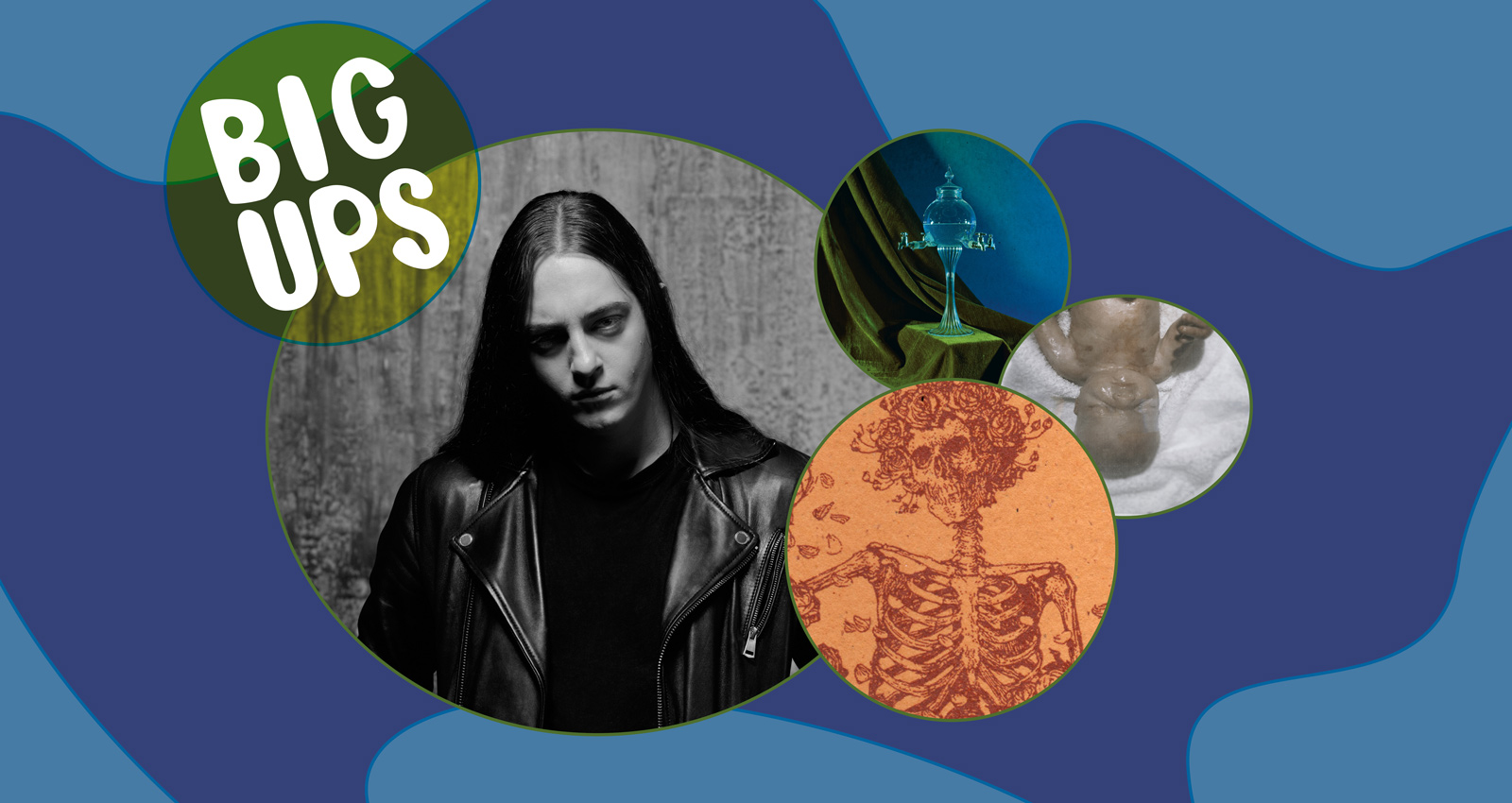 When we last checked in with James Kent, the Paris-based producer who records as Perturbator sounded as if he'd finally seen the light at the end of a rather long tunnel. And yet the way out seemed to be closing as he sprinted towards the exit. Or as he put it at the time, "New Model, to me, is like throwing up after having too much to drink. It felt needed… but it doesn't resolve anything. It's just a bunch of ideas and confused feelings I needed to get out of my stomach."
What Kent's last EP did, more than anything, was hint at the next chapter for Perturbator. Having long been associated with synthwave, despite his desire for something far more dynamic and fulfilling, Kent appeared on the cusp of a personal and creative breakthrough.
Merch for this release:
Compact Disc (CD), Cassette, T-Shirt/Apparel, 2 x Vinyl LP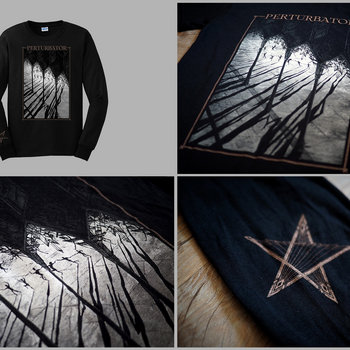 He thought that might result in a batch of "very ambient" compositions. Instead, it was the low-key return of his other solo project, L'Enfant De La Forêt. Steeped in shadows, with hints of trip-hop, black-metal, and trap, STRANGLED turned out to be Kent's true palate cleanser, a clear path towards the tortured confessional tracks of the new Perturbator album, Lustful Sacraments.
As inspired by art-house films (Specifically, Eyes Wide Shut, Caligula, and Metropolis) and Art Deco architecture as it is by Sisters of Mercy and Schwefelgelb, the album is cinematic in scope and eccentric in its execution—a mostly solo affair that resembles the robust work of a proper band.
Merch for this release:
Compact Disc (CD), Cassette, T-Shirt/Apparel, 2 x Vinyl LP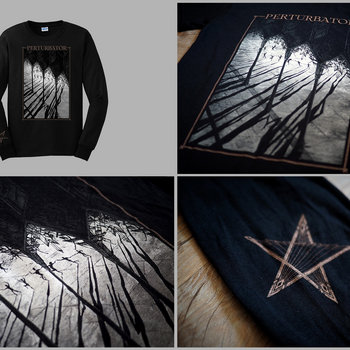 "I wanted to make Lustful Sacraments as [authentic] as possible," Kent explains over email. "If I had tried to make it in 2016 or 2017, I feel like it might've ended up sounding a bit clumsy. The mix of genres and instruments is not an easy one. It needed to be a love letter to post-punk and goth music while still keeping the Perturbator DNA intact. Most importantly, I wanted to make a sincere album inspired by a genre I've always loved without it being gimmicky or disingenuous."
The widescreen effort also happens to be one of the final releases from Blood Music, the influential Finnish imprint that helped make Perturbator an underground phenomenon. Its sense of finality is palpable—doubly so as the nearly nine-minute power ballad "God Says" fades to black. Sure enough, Kent is already thinking about his next move: the official launch of his own Music of the Void label, and the ashen shades of shoegaze that characterize his new group Ruin of Romantics.
For his Big Ups selections, Kent discusses his deep love of everything from EBM to post-punk.
Merch for this release:
Vinyl LP
"I've loved goth, EBM, and post-punk ever since I was a teenager, and I've listened to a ton of stuff, not just the obvious precursors we all know, but also modern iterations like True Body, Drab Majesty, Soft Kill, Boy Harsher, and She Past Away. Searching for new music like that ultimately led me to Houses of Heaven. Their album Silent Places encompasses everything I love about these genres; the songs are dark yet danceable and hypnotic. It feels introspective while still being very catchy and engaging at the same time. The writing and production are seriously impressive here, too—unusual percussion coupled with a perfect mix of reverberated vocals, distant guitars, intricate machine-driven structures, and layered synth sounds. There's a real talent there and an obvious desire to make every song its own little world."
Merch for this release:
Compact Disc (CD), Vinyl LP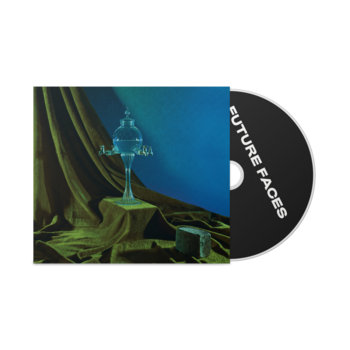 "To be honest, I only discovered Future Faces recently. This album was suggested to me by my friend Adrien Havet from the French graphic illustrator duo Førtifem, and it blew my mind immediately. It's probably obvious to anyone who's familiar with my music that I have a soft spot for bands who blend acoustic instruments and synthesizer sounds without sounding too gimmicky or tacky. I feel like Future Faces managed to do just that: a great combination of genuine, hypnotizing rock music and synthesized soundscapes. It's an essential part of the sound rather than an afterthought; it's all very seamless, and makes this album fascinating to me."
"One of my all-time favorite albums and pieces of music. No hyperbole or exaggeration here. I feel like it would be a disservice if I tried to explain why this album is such a visceral and intimate experience for me. I'd rather have other people experience it in their own way without being tainted by my praises. This is definitely a one-of-a-kind release that shook my world and redefined the way I enjoy and listen to music."
Emptiness
Vide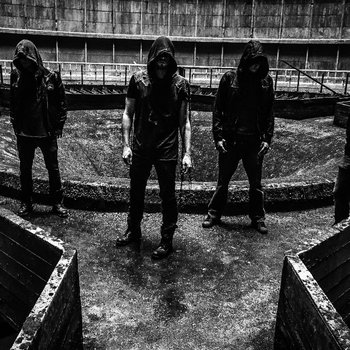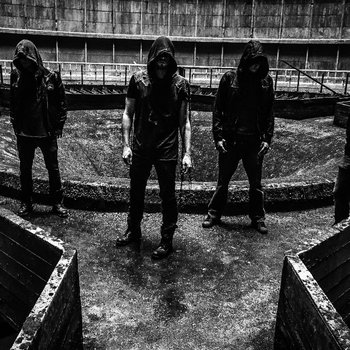 Merch for this release:
Compact Disc (CD), Vinyl LP, T-Shirt/Apparel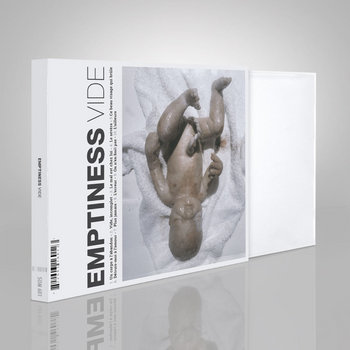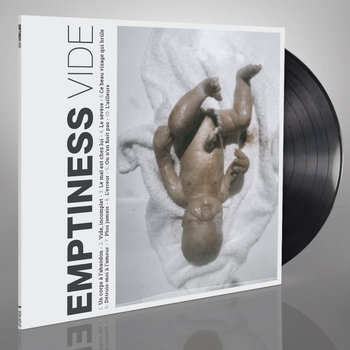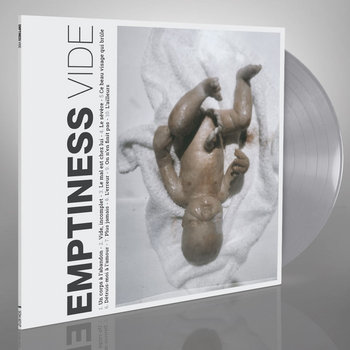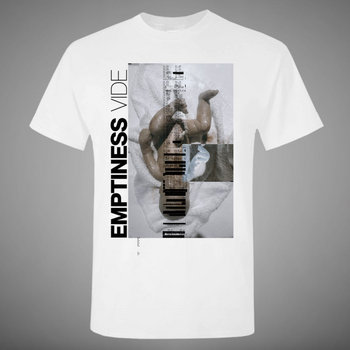 "I've been a fan of Emptiness ever since their album Nothing But the Whole. I've always loved risk-taking and experimentation in music, and Emptiness has always been a perfect example of a band pushing the envelope and exploring different musical ventures throughout their career. Vide is no exception. It is a very strange album—one that took a bit of time for me to fully appreciate, as it can be quite a disturbing listen at times. It seems like an album that wants to bother you, if that makes any sense. In a world where most popular media is trying to give everyone a form of escapism or a distraction from existential crisis, Vide feels like it's pulling me right back to that uncomfortable, anxious reality. And it does it beautifully."