LABEL PROFILE
A Guide to the Jamaican Label Equiknoxx, Who Are Reinventing the Sound of Dancehall
By Andy Beta · January 11, 2021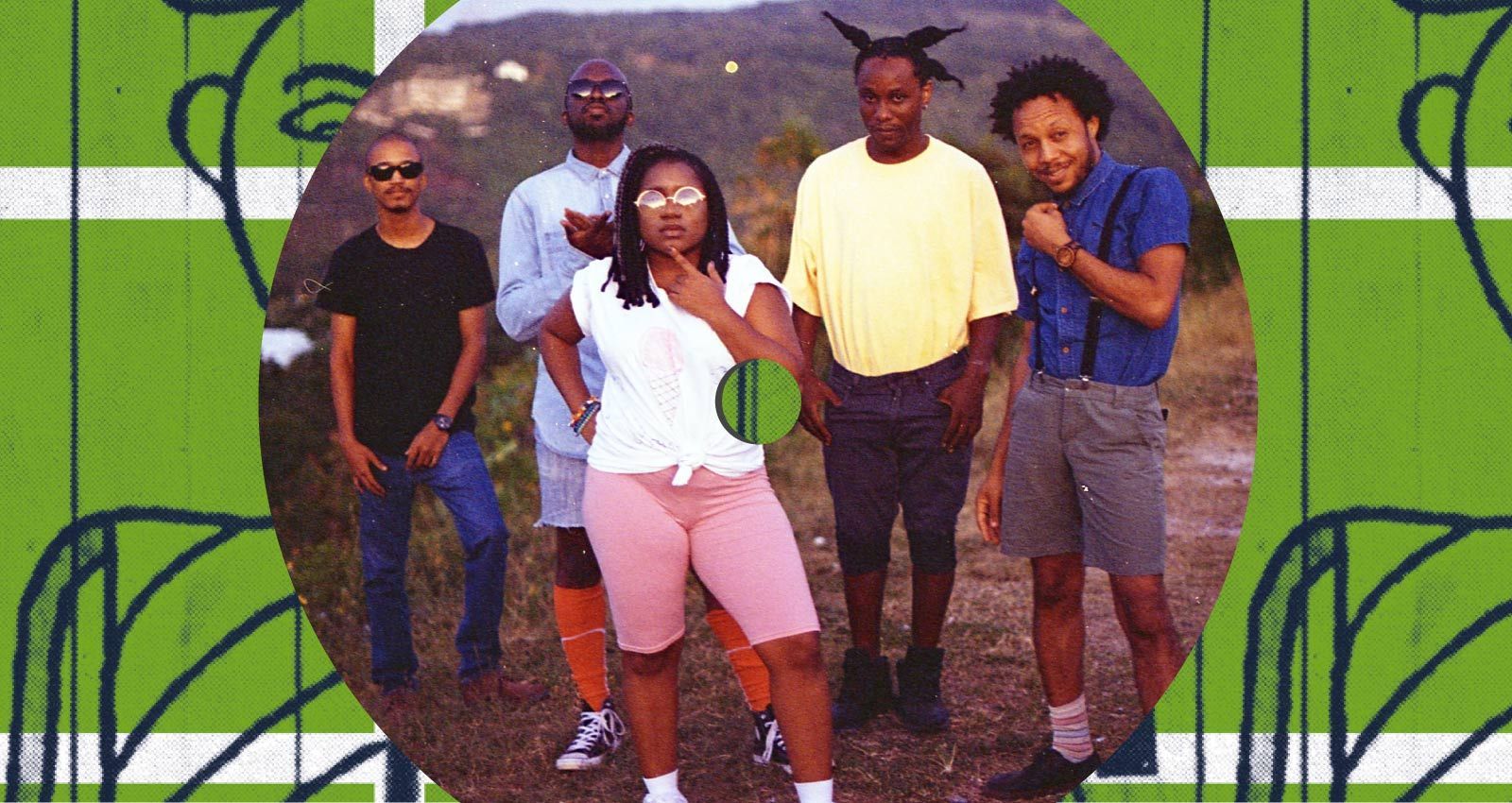 Here's how you know you're listening to a track from the Jamaican label Equiknoxx: amidst sticky bass, ringtone synths, and glitching drums, an unmistakable sound suddenly ruptures the track—the sound of a screeching eagle. Started by producer Gavin "Gavsborg" Blair and Bobby Blackbird, Equiknoxx has spent the last few years cranking out a string of inescapable riddims. Everyone from Beenie Man to T.O.K. have jumped on their Jim Screechie riddim, and tunes with Busy Signal and Charly Black became anthems in neighborhood streets. Quickly embraced as cutting-edge producers in the world of dancehall, Equiknoxx soon began pushing into weirder terrain—splintering the drum programming until it was as shredded as palm tree bark; dilating the space; deepening the wobble.
But it was 2016's double LP, Bird Sound Power, that first sent their sound bubbling up thousands of miles from Jamaica. It's tracks scan as dancehall, but as if beamed in from a parallel universe. Vocals are scrubbed from the songs entirely so that the tracks can twitch, blip, whirligig, and splatter with nothing to keep it tethered to earth. The collection turned Equiknoxx into in-demand remixers for Thom Yorke and Arcade Fire, and sent them off to rub elbows with the likes of Mark Ernestus, Mica Levi, Shackleton, and more.
With one foot firmly in their island roots and the other floating in the ether of abstract electronic music, Equiknoxx exists as a clash of contrasts: between body and head; haunted folklore and irreverent wordplay; deep bass and alien frequency. It echoes the way Gavsborg feels most days. "I sometimes feel like I am some kind of mystery to people abroad: the odd one, the visitor in the room," he quips via email from his home in Jamaica. "As it relates to Jamaica, that feeling has always been strangely similar."
Every month of 2020 a new Equiknoxx transmission emerged from the air, each inevitably pushing their sound out even further: from sing-song Queensbridge-style hip-hop, to sleek club tracks, drum machine madness, and deconstructed dancehall (all collected in a handy set). Even when they were stuck at home Equiknoxx expanded its parameters. "Moving from collaborative to individual projects in the group—with the space to share it, and a little more time and perspective to do it—was very important for us," Gavsborg says. Here, he unpacks a few of their catalog highlights.
"Back in 2013 while still in university, I was already playing 'Last of the Mohicans' riddim to my friends," Gavsborg says. "Having the same tune out on an LP three years later definitely increased that audience globally. Bird Sound Power added a wider perspective." This double album of riddims both blew the roof off modern Jamaican dancehall dancefloors and added a tactile earthiness that was missing from most modern electronic music. "For the most part, we create music with a vocal/deejay in mind; I hardly produce stuff that I can't write lyrics to," Gavsborg said. "But Bird Sound Power connected me with something my Mom told me: 'Son, your beats don't need any voices on them.'" A testament to the old adage: Always listen to your mother.
A mixture of a cosmopolitan ladies' man, a masculine colonial loyalist, and a poor migrant, the image of the Colón Man dates to the 19th century, when Caribbean men migrated to work on the Panama Canal. The Colón Man's conflicting nature, both real and imagined, reflect the Equiknoxx sound and the ideas behind this album. "I find my existence in Jamaica is slightly different—an existence of multiple people," Gavsborg explains. "A visitor to my own home base? Yes! I am still my 16-year-old self, waking up to find out a song I recorded with Charly Black ("Bike Back") has become a street anthem overnight. Friends ask me to step up to claim the mantle of something along the lines of a top dancehall producer while on the other hand, with my Equiknoxx crew, we're finding different global resonances, sometimes out of a context that Jamaicans can see."
"Shanique has been with us since the very beginning," Gavsborg says. "Over a decade ago, when we were forming Equiknoxx, she was introduced to us by a mutual friend. Many Equiknoxx tunes have started out through a captured Shanique hum or slur. Also in our vocal production, she is often present to offer direction and assist other vocalists with their own parts." This single speaks to the street violence in Marie's hometown with a tough-yet-sweet vocal that draws on early hip-hop and classic dancehall—with a shout-out to a komodo dragon.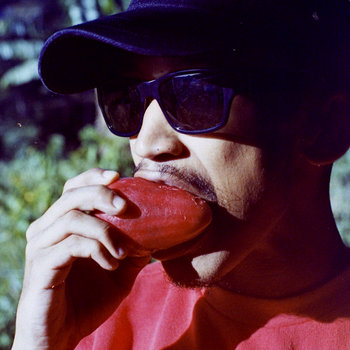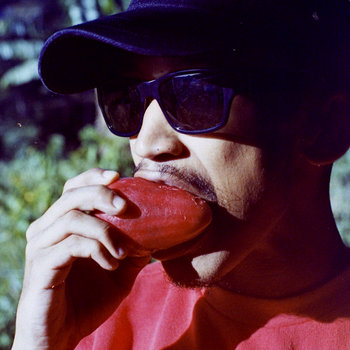 A shout-out to the iconic Jamaican deejay that doubles as "The Whisper Song" of dancehall? A dancehall tune that melts into a new age jammer? However you try to classify it, Gavsborg's production melts it all away into a shimmering new form.
A dancehall collective having a track named for Elephant Man seems like a given; that they also have a track named for UK underground producer Ben UFO, just reaffirms the many worlds that Equiknoxx traverses. "In '18, Time Cow and I had been introduced to a producer running a studio out of an abandoned building in the Bronx," Gavsborg recalls. "We started recording several tunes with my old friend SO$A and I came up with the lyrics, 'Lock up in a house a listen bare techno/ Big up Pearson Sound, Ben UFO.'" That still-unreleased song triggered a separate relationship between SO$A and Time Cow, who went ahead and called their collab "Ben UFO."
Full of chopped-up vocal snippets set to hiccuping drum machine beats, and seasoned with jazz and hip-hop elements, "Unexplainable Dog Hair In My Hair Oil" is defined by its sense of playfulness. "I don't like working on one thing for too long and don't love too many elements at once in my own creation," Gavsborg says. "I get bored easily, and normally have many ideas going at one time. So once I reach a groove that I can dance, sing, or write a lyric to, then I'm normally not adding any more parts."
You can depend on Equiknoxx to turn dancehall inside out, but this single shows off rarely-heard sides of Gavsborg's sound: '90s New Jersey house, disco dubs, and minimal techno. "A tribute to unsung hometown heroes like Disco Paul & Mixmaster Marvin!," he says. "Bless up to the likes of Larry Heard, Bobby Konders, and Mark Ernestus for connecting and reconnecting me with some of these vibes."
Exile Di Brave & Time Cow
Folklore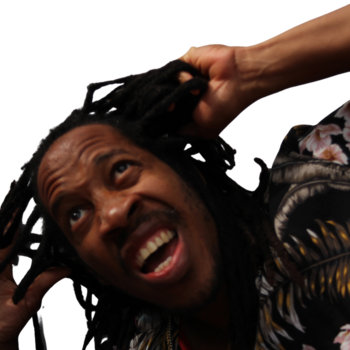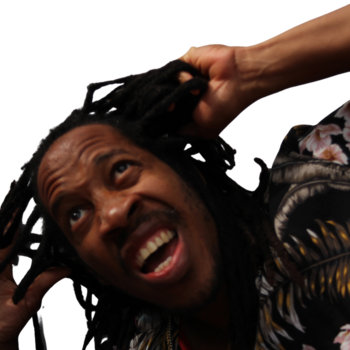 The story of The Blackheart Man has frightened Jamaican children for generations. A sinister figure who might approach a child in the lonely countryside and rip their heart out, he was created to teach youngsters to be wary of strangers. Characters like this have always hovered at the periphery of the Equiknoxx universe; here, they move towards the center. "This energy is a big thing in both Jamaica and myself, in my own experience," Gavsborg says. "Artists on all levels locally touch on this from time to time. It has been present before, with the naming and the imagery behind our album Cólon Man, and before that with "The Legend of Bobby Six Killer" [an unreleased dub of RDX's "Movements"]." Infused with dread and density, it reveals yet another vein for Equiknoxx to mine.