FEATURES
L'Rain's Debut Album Is A Rollercoaster Ride of Soul, Shoegaze, and Dance
By Will Schube · September 08, 2017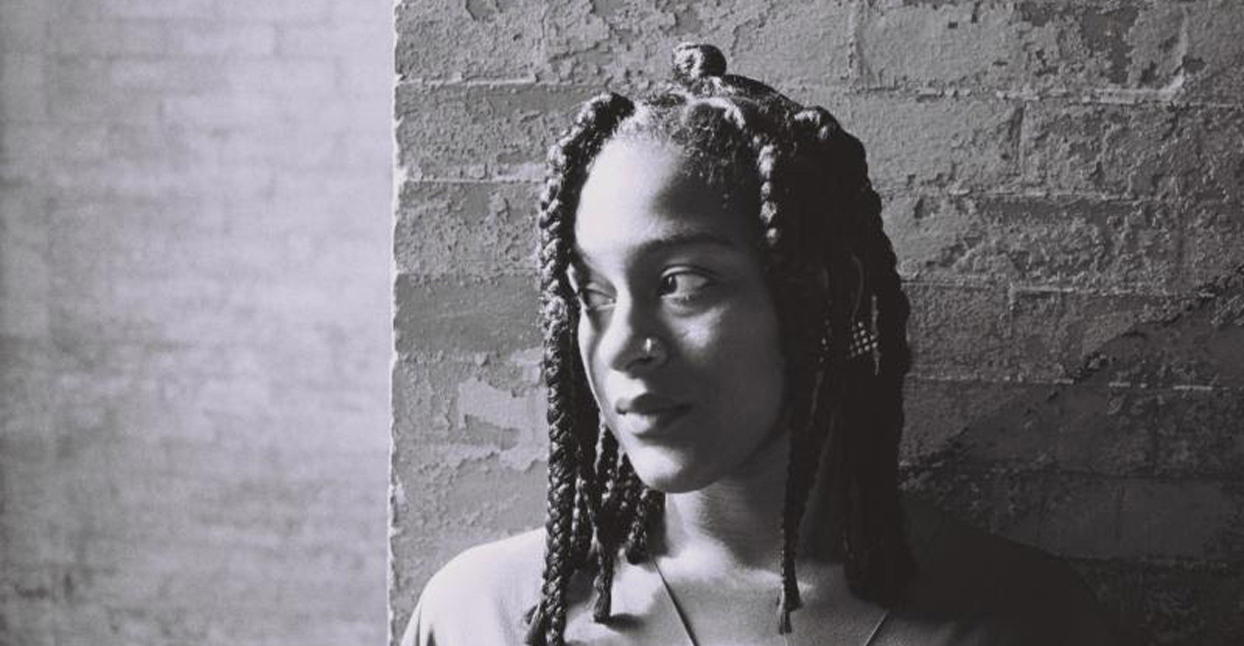 In 2014, the keyboardist, bassist, and vocalist Taja Cheek realized the bands she was playing with in New York weren't quite capturing the sound she wanted to create. So she recruited fellow producer Andrew Lappin, combed through her old demos, and reinvented herself as L'Rain.
Cheek's debut album as L'Rain—her only solo release to date—is a kaleidoscopic combination of electronic shoegaze, experimental R&B, and downtempo dance, chopped and recontextualized ad infinitum. Though the LP only took a few weeks to complete, the three years leading up to it were a rollercoaster ride of emotions: grueling, exhausting, heartbreaking, uplifting, and inspirational.
"For me, every part of the album is really important: how the cover fits with the music, how the music fits with my life, how my life fits with the live show," says Cheek, a Brooklyn native. "All of these parts, having to go through it once, I learned a lot about all of these parts of the project while going through the process of making the album. The world was already there, I just discovered how to convey it."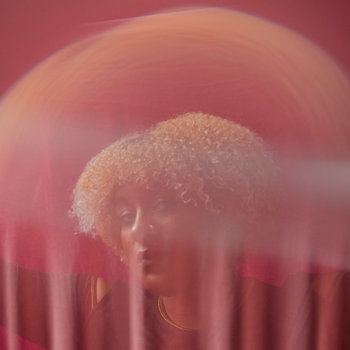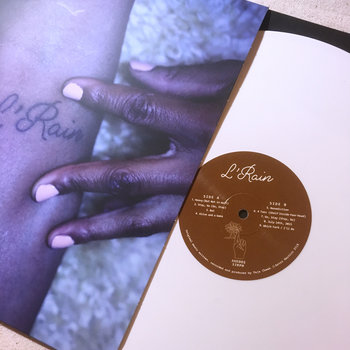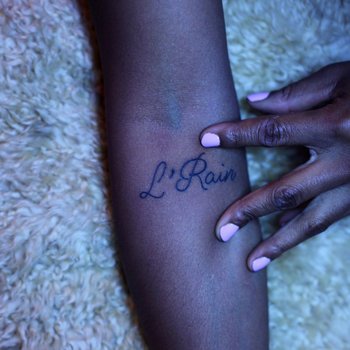 .
00:10 / 00:58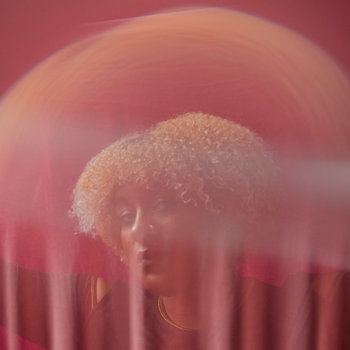 Merch for this release:
Vinyl LP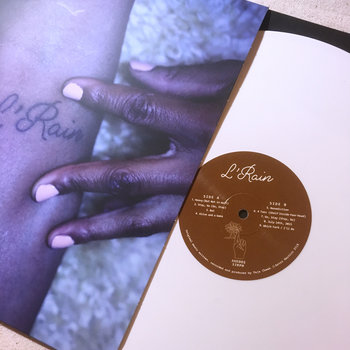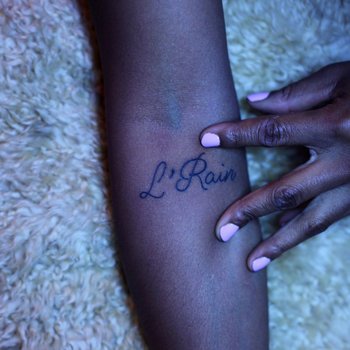 Lappin helped with this "world discovery" by turning Cheek's demos into a beautifully resonant album. "Some tracks are definitely more concepts than fully-blown songs, but that's how we envisioned it," Lappin recalls. To call L'Rain an album of fragments is high praise for Cheek, who has pasted together a multitude of ideas into a cohesive, nine-track artistic statement. Album opener "Heavy (But Not In Wait)" is a heady concoction of swirling synths that surround the dreamy layers of Cheek's vocals. The atmosphere builds, Lappin's guitars grow to meet Cheek's voice, and a horn section eventually joins the fray. The track crescendos to a euphoric peak, constructing a wall of sound while still highlighting the song's component parts.
Much of the album functions in this way. "Bat" is a dizzying loop of overdubbed vocals and stirring percussion, while "A Toes (Shelf Inside Your Head)" combines psych and krautrock to create something disarming in its otherworldliness. But beneath the layers of sound is a wrenching backstory. As Cheek was working on the album, her mother's health began to deteriorate. Though the songs were written before she passed away, L'Rain is very much a reflection on Cheek's mother's death, and the way we relate to the death of our loved ones. "The album is less about her life and more about me processing what it meant for her to not be there," Cheek reflects. "I was originally interested in grief in an abstract way. It took on a more literal meaning when she got sick."
This cosmic coincidence brought waves of guilt for Cheek, as if her reflection on these ideas somehow led to her mother's death. "All the external factors in life can affect the art you make, both positively and negatively," Lappin says. "They can be motivators, and they can also work to the detriment of the project. For brief spells, it worked to the detriment. But in the end, Taja had the realization, 'This is important to me, this is a summation of how I've been feeling over the course of this difficult time.' And she got really excited about it and we got to the finish line."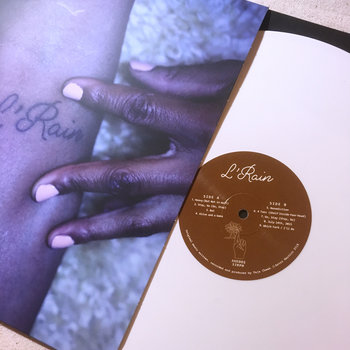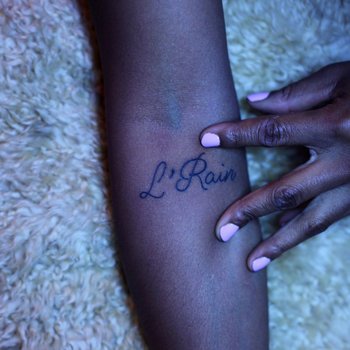 .
00:10 / 00:58
Merch for this release:
Vinyl LP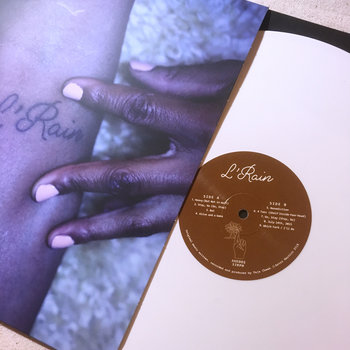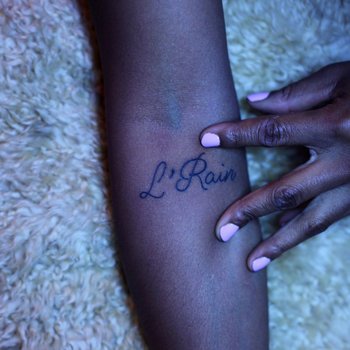 With the help of Lappin, Alex Goldberg (on drums and percussion), Jeremy Powell (who adds extraordinary saxophone performances to many tracks on the record), and TV On the Radio's Kyp Malone (on backing vocals), Cheek was able to bring the project—which now serves as an ode to her mother, Lorraine—to its completion. Perhaps lost in the sobering narrative is how remarkably talented Cheek is as a composer. "Taja is a rare breed, in that she has a huge amount of musical training," Lappin says. "She's a virtuosic musician, but she's also totally willing to go by gut instincts, by ear, by heart, and by feel. She loves Philip Glass, outsider music, and ambient music, but she's also a huge Erykah Badu fan, and we both really love hip-hop."
All of those influences find their way to the record, as does the spirituality of church music. "I was thinking about gospel music a lot," Cheek says. "I never went to church, ever, but there's something about it that seemed like it made sense, even before my mom's passing."
Church and spirituality played such an integral role in the creation of L'Rain that Cheek considered shooting a video for an album track depicting a funeral at a Brooklyn church. But as her mother's health worsened, she put the idea on hold. Sometime later, after her mother's death, she started thinking about it again. "I was with my dad and we were driving around and we stopped at the same church I had in mind for the video," Cheek recalls. "I'm like, 'What are we doing here?' And my dad says, 'Oh, it's just the church we used to go to all the time as kids.' That also ended up being where my mom's service was."
All of L'Rain is imbued with this undercurrent of spirituality; it's not necessarily a mourning or a lamentation, but a wonderment at the cosmic forces that quietly shape the events we often think are coincidences. It's a magical record, one that's equally sad, curious, fascinating, and radiant. Near the end of our conversation, Cheek stops to consider the creative process, and her journey to self-discovery. "The whole project has an eerie spirituality to it," she decides. "I don't think I chose it, it just happened to me."
—Will Schube