BEST OF 2022
The Best Albums of Spring 2022
By Bandcamp Daily Staff · July 15, 2022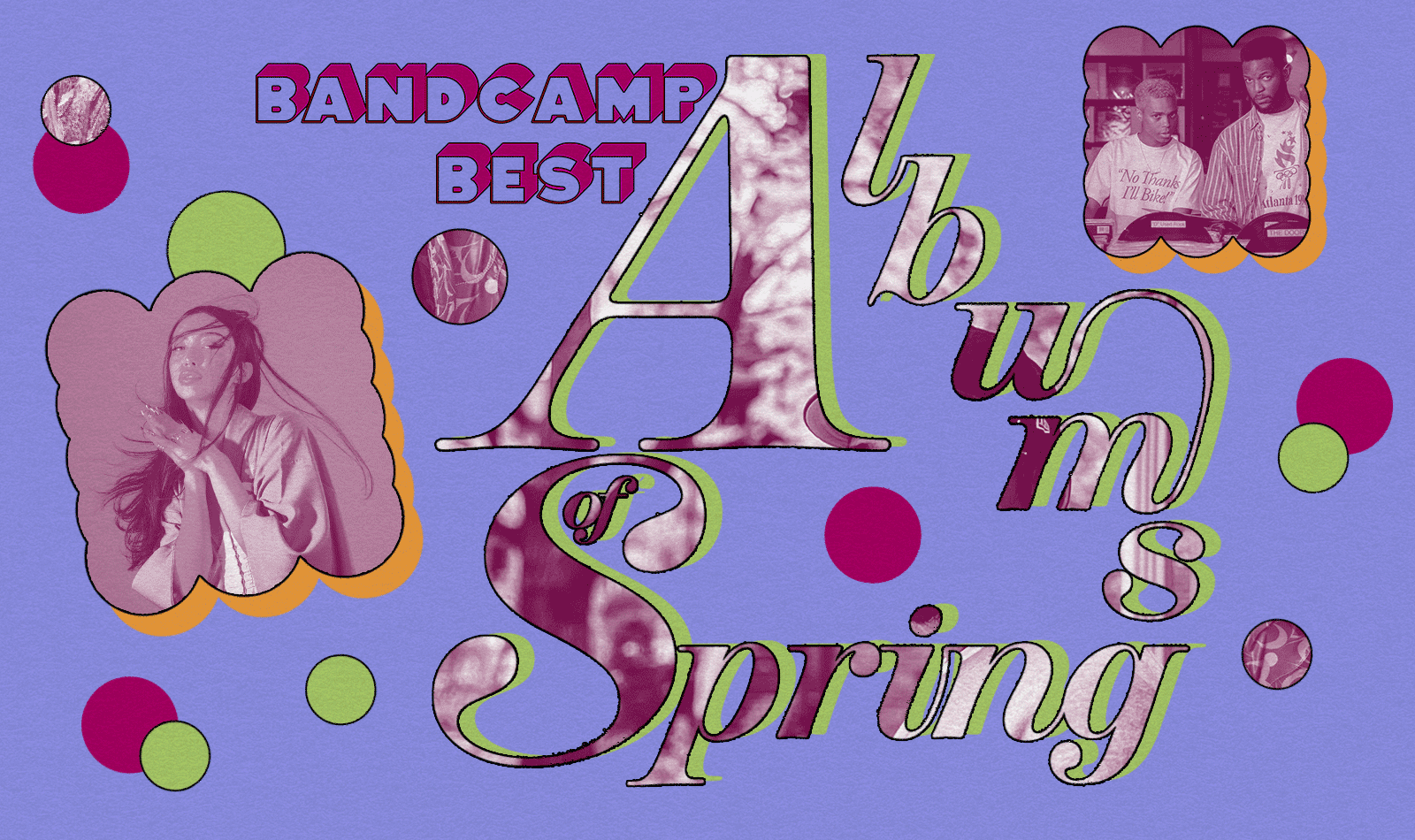 These are our picks for the best records of the last three months.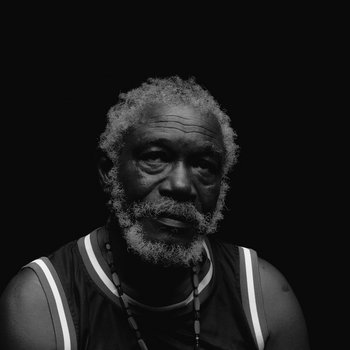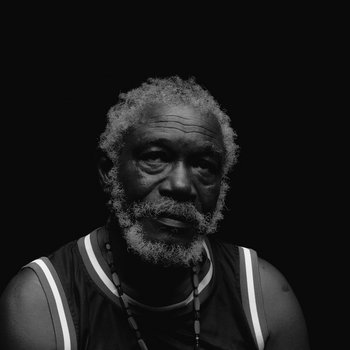 Merch for this release:
, Vinyl LP, Compact Disc (CD)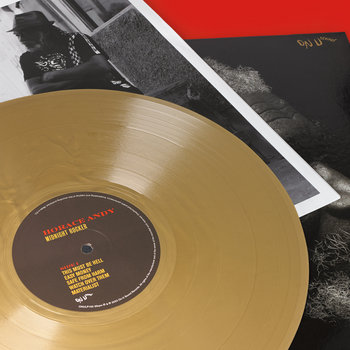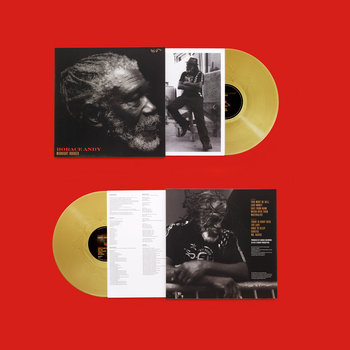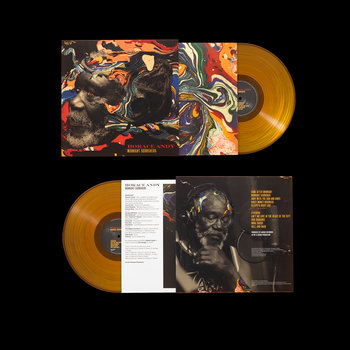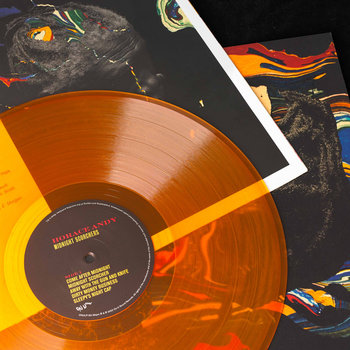 It is eerie how ageless Horace Andy's voice is. There is virtually no difference in tone, timbre, or vibration between the man who sang the immortal "Skylarking" in 1972 and the man who sings the similarly harrowing "This Must Be Hell" on Midnight Rocker. Collaborating with Adrian Sherwood—a man who himself has amassed an impressive reggae c.v.—Andy helms 10 tracks that could have featured on any Studio One A-Side. In some cases, that's not accidental: three of the tracks are re-workings of older Andy songs. But the originals are just as pitch-perfect. A woozy melodica takes the lead on the bobbing "Easy Money," where Andy warns against the allure of the titular object. "Safe From Harm" splits the difference between the classic sound of deep dub and the eerie atmospherics of Andy's work with Massive Attack, while "Watch Over Them" has the light bounce of the best lovers' rock, lit up by a blazing keyboard line. If there is anything sobering about the album, it's that the timelessness of Andy's message—that the world is overrun by wicked people who seek only to destroy—has also, sadly spanned generations. Midnight Rocker provides a timely tonic against that, a spirit-lifter for times when the spirit feels weak.
Merch for this release:
Vinyl LP, Compact Disc (CD), Poster/Print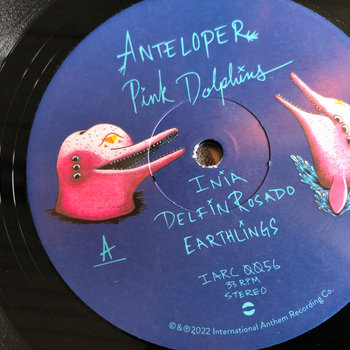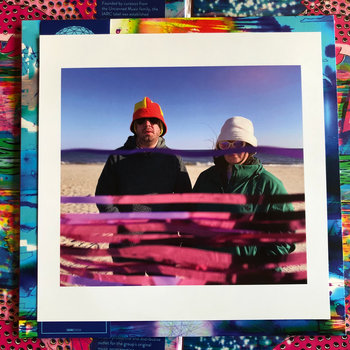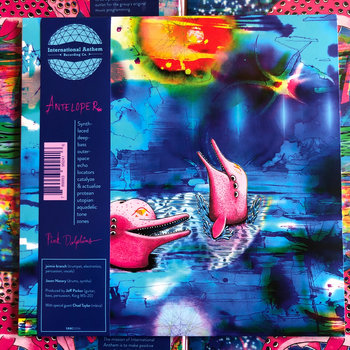 The first thing you notice about Pink Dolphins are the rhythms. Crisp and crackling, Jason Nazary's drums are the brittle bones that give every song shape—prodding them deeply and sharply, providing the architecture around and within which the other elements spiral swirl. The album that kept coming to mind as I worked my way through its muscular 40 minutes was the first album by Battles. Like Pink Dolphins, that record too worked from a loose base of jazz, but took it somewhere almost violently percussive. Nazary may be the anchor in these songs, but jaimie branch's voice and trumpet are what give them life. In the truly hypnotic "Earthlings," branch alternates a mesmerizing sung couplet ("Make you make sense, make you, make sense, really takes a minute to make you make sense," the words in a different order each time) with a trumpet line that goes off like a sparkler on July 4th—wild rat-a-tat note clusters fired out between a relentlessly insistent melody line. The album is full of moments like that; Nazary and branch—with assistance from Jeff Parker and Chad Taylor—create dizzily psychedelic music that gleefully kicks down genre boundaries ("Delfin Rosado" would have been just as at home on early '00s DFA as it is on '20s International Anthem). Hot as a comet from start to blazing finish.
Merch for this release:
Cassette, Vinyl LP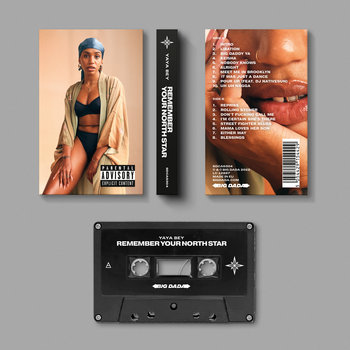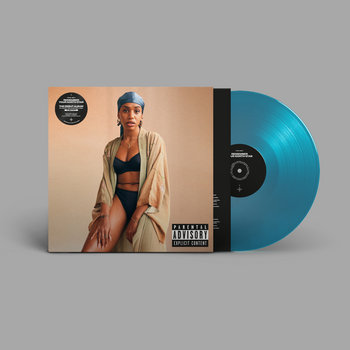 Following the release of her critically lauded EP Madison Tapes, Bey's debut full-length album continues the themes of her previous work. "How would we explain to god we've used up all the water on the boys," Bey asks on "libations" That question gets to the heart of Remember Your North Star where Bey is concerned with misogyny's deep impact on her life and the life of other Black women. "Libations" is followed by the self-assured "big daddy ya" where Bey raps: "I'm a whole superstar/I'm a big f—ing deal." Elsewhere Bey sings about love on "meet me in brooklyn" and "pour up". The album's penultimate track is the short but impactful "either way": The world is moving in a circle/Around the sun/Before me and after me/With me and without me," Bey says. Remember Your North Star feels lived in—like it was the album Bey's been writing all along.
Read our interview with Yaya Bey.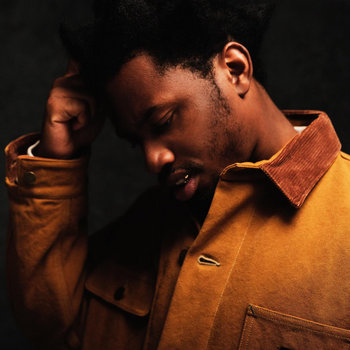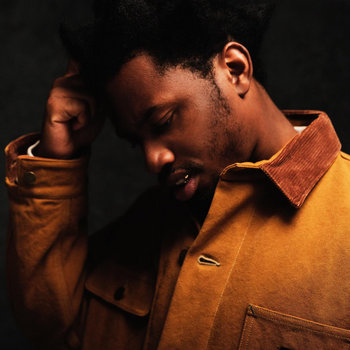 Merch for this release:
Compact Disc (CD), Vinyl LP, , Cassette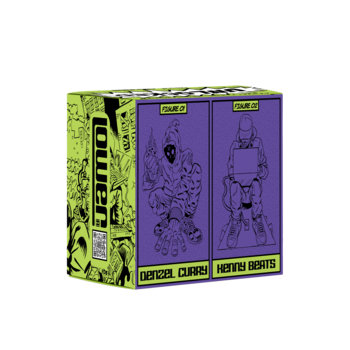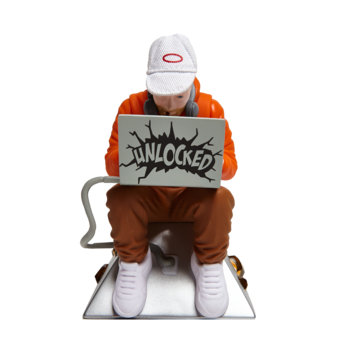 "Clear a path as I keep on walkin', ain't no stoppin'/In this dirty, filthy, rotten, nasty little world we call our home," declares Curry on album standout "Walkin" Curry.  Melt My Eyez See Your Future is the Florida rapper's fifth album and a tour de force with features from Robert Glasper, T-Pain, and Thundercat. One of my favorites is the deceptively upbeat sounding "Troubles" where Curry and T-Pain rap: Got some troubles that these drugs can't fix /We might struggle because life's a b—h." Another standout is the confident "Ain't No Way" which features smooth wordplay from a bevy of collaborators including 6LACK, Rico Nasty, Jasiah, and JID . Melt My Eyez See Your Future will satiate current fans of Curry and serves a good introduction to his work to those just joining the party.
Barbie Bertisch
Prelude
Merch for this release:
Vinyl LP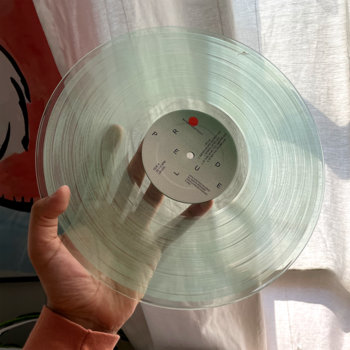 About a minute into "I Thought This Would Be Easier," Barbie Bertisch begins to laugh. It bubbles up suddenly, free and unforced, beneath a bass pulse and layers of misty keys—the sound of someone overcome with a sudden sense of relief and joy. I don't want to speculate on what was happening in Bertisch's life when she made this record but—whether intentionally or otherwise—that feeling of freedom and joy runs through the entirety of Prelude, one of the year's most surprising and welcome finds, and an album that imagines electronic music as a place of refuge. The album was pieced together over Covid lockdown with material from Bertsich's vast archive, all of it cohering around the concept of confidence and self-discovery. It all translates into warm, enveloping music: on "After the Storm," a gentle melody blinks like Christmas lights strung high above a slow-strolling bassline; on "Water Moves Slowly," Bertisch softly sings, "This part will hurt/ I let it flood me/ Treat it with kindness/ Embrace it with love," as quietly glowing pads light up around her. On Prelude, Bertisch has created a world to wander through, one full of bioluminescent plants and swooping dragonflies. It's a place you want to spend as much time as humanly possible.
DC's Black Rave Culture collective—Amal, James Bangura, and Nativesun—are each terrific artists on their own, and as a united trio, they feel truly unstoppable. This album picks up where their excellent debut on Haus of Altr left off, melding different styles of techno with jungle, dub, house, and a number of other electronic subgenres to explore the richness of dance music as a Black art form. While the tourist image of DC might focus on the whiter, wealthier areas of the city, it was a majority-Black city from 1957 to 2011, and its musical undergrounds have always been driven by Black innovation. High-velocity party tracks ("Activate, "Pay Me," "Sub Poppin") sit comfortably alongside dreamy, meditative work ("Cerebral Atrophy," "Doppler"), all treated with the same thoroughness and complexity and all feeling like part of the same throughline. The detailing and sound design throughout are breathtaking. Black Rave Culture Vol. 2 stands as yet more proof that not only did Black artists originate dance music as we know it, but that they continue to be on the vanguard, always pushing things forward.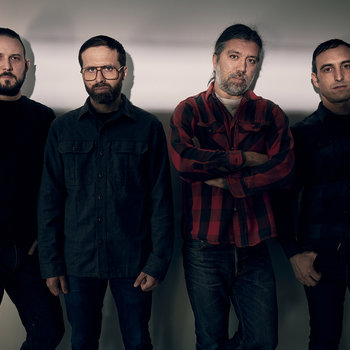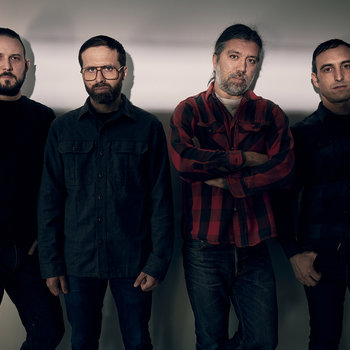 Merch for this release:
2 x Vinyl LP, Compact Disc (CD), T-Shirt/Shirt, Sweater/Hoodie, T-Shirt/Apparel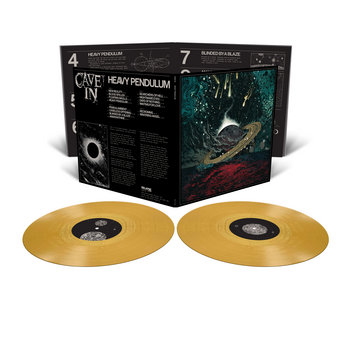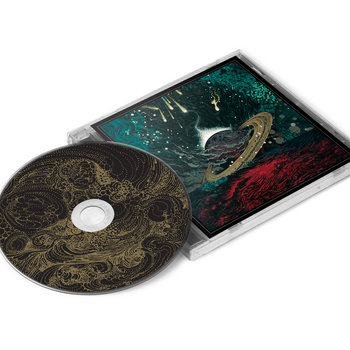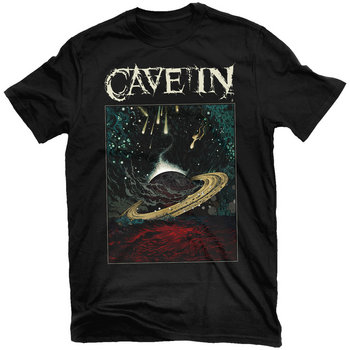 Heavy Pendulum, Cave In's triumphant seventh full-length, was born from an unthinkable tragedy: the death of bassist and vocalist Caleb Scofield, who lost his life in a car accident in March 2018. Had the alternative metal stalwarts chosen to part ways following his passing, it would have been understandable, even expected. And yet, amid the throes of grief and global pandemic, the Massachusetts band persevered, galvanizing their sorrow and rage into one of their albums to date. Produced by Converge guitarist (and longtime friend of the band) Kurt Ballou, Heavy Pendulum condenses Cave In's nearly three-decade-long career arc into a dreamy, yet dense effort encompassing each phase of their stylistic evolution, from their sludgy, post-hardcore beginnings ("New Reality," "Amaranthine") to their space rock ascendancy ("Floating Skulls," "Heavy Pendulum"). The loss of Scofield hangs heavy over the LP, most noticeably on the closing track "Wavering Angel," a 12-minute elegy that snowballs from a soft, acoustic lament into an epic post-metal finale punctuated by devastating dual guitar solos. But if the soaring melodies and feel-good thrills are any indications, Heavy Pendulum's main message isn't one of woe and regret, but rather affirmation and remembrance. What we're left with is an awe-inspiring monument to a fallen hero of heavy music, and a record we'll be enjoying for years to come.
Read our guide to Cave In.
Merch for this release:
Vinyl LP, Compact Disc (CD), Cassette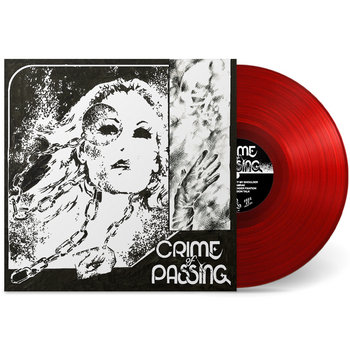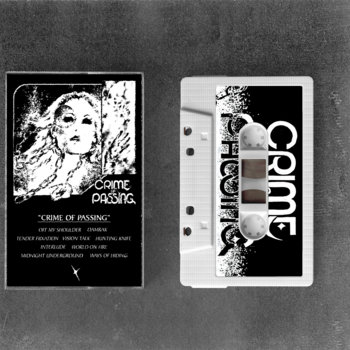 Cincinnati's punk scene feels particularly vital these days, producing bands like The Drin and The Serfs—both projects that overlap with Crime of Passing. This is urgent lo-fi post-punk on the goth side, anchored by Andie Luman's dynamic vocals. The production aids in capturing the vital energy of the group, and though it makes individual parts (guitar, bass, synth) harder to distinguish, that's part of its charm, helping give it seamless exactitude. The group roars through uptempo tracks like single "Tender Fixation" with precision and ferocity, but quieter, more atmospheric fare like "Vision Talk" and "Hunting Knife" is worth just as much attention. It's the undeniable songwriting chops that ultimately make this debut LP one of the best of the year so far; no track lingers too long, and all feel fully fleshed out. I love that it's an album, too, sequenced thoughtfully with an interlude as a hinge. Thrilling, start to finish!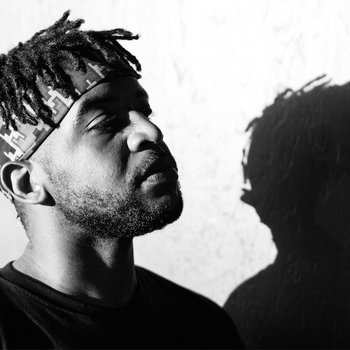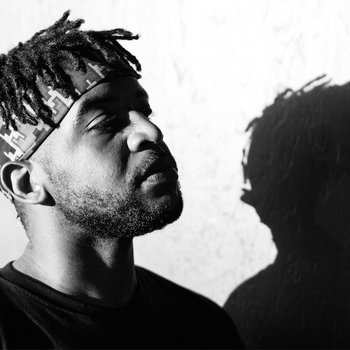 Merch for this release:
Compact Disc (CD), Cassette, Vinyl LP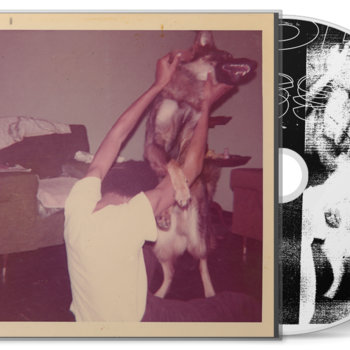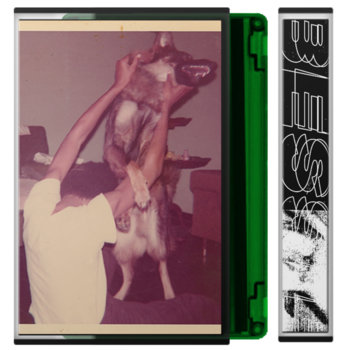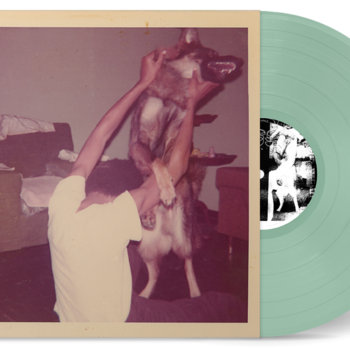 This is only ELUCID's third solo record, but the rapper has a prolific collaborative discography, including Armand Hammer, his duo with billy woods (who also appears multiple times across this album). To each of these projects, he brings focused intensity and incisive imagery, two qualities that feel especially sharp here. I Told Bessie is named for and dedicated to a pivotal figure in ELUCID's life, his paternal grandmother; while he's always been a poet of the internal self, everything here feels more personal, more pointed. His delivery has become quieter over the years, but make no mistake—every word is still suffused with emotion, whether grim certainty, the roiling angst of desperation, desire, rage, pensiveness, or grief. And in the quietest moments on I Told Bessie he sounds especially powerful, like the haunting, beatless "Ghoulie." This is an artist who's already done so much—who came out of the gate swinging—but who is clearly still growing creatively at breakneck speed.
Read our guide to ELUCID.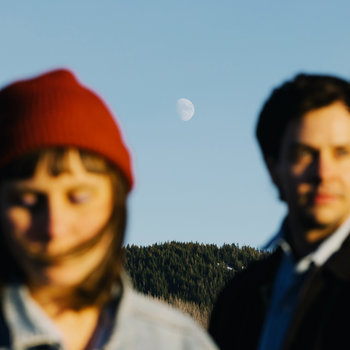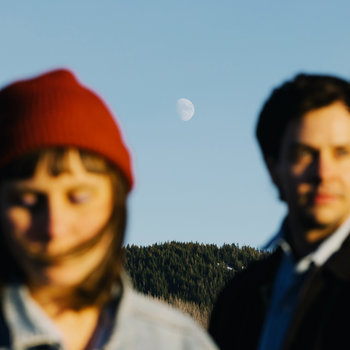 Merch for this release:
Vinyl LP, Compact Disc (CD)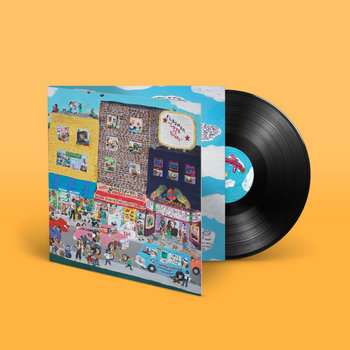 So it hasn't got the fire that powered Flasher's near-flawless run of 2016's self-titled EP and 2018's Constant Image. So what? Intuition is often more a subtly powerful tool than any in-your-face call-to-action, and the D.C. band's sophomore release Love is Yours is, in its own understated way, a remarkable testament to the wisdom of keeping your own counsel. As guitarist Taylor Mulitz and drummer Emma Baker sing together on the record's opening track "I Saw You": "Self-respect is knowing the odds/ And seeing the cause and effect." Over 13 meticulously designed, strikingly self-assured songs, Flasher—now a duo of Mulitz and Baker after the departure of bassist Daniel Saperstein—preserve the funhouse colors of their previous incarnation while allowing those colors to bleed somewhat i.e. we're still at the circus with all the balloons and elephants and stuff, but maybe everyone's crying a little bit because it's hard to have fun all the time and it's okay to just want to go home. Yes, the band could've leaned hard into post-punk predictability and done very well; however, such artistic cowardice in service of mass appeal would have been even more tragic in the long run than losing a band member in the short term, regardless of what the bores of the world have to say about it right now.
Merch for this release:
Vinyl LP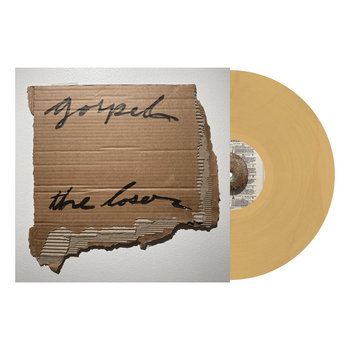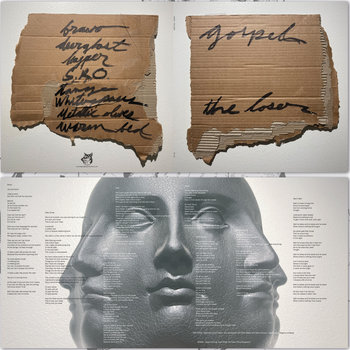 In early May, screamo fans beheld a miracle: the arrival of a new Gospel album, their first in 15 years. It's impossible to understate the Brooklyn band's importance to the scene; 2005's debut, The Moon Is A Dead World, which ditched their peers' tried-and-true hardcore approach in favor of crushing, proggy fusion music, marked a major turning point in the subgenre's history, an unprecedented boundary break that's regarded today as a screamo essential. With that pioneering achievement in mind, Gospel's resurrection couldn't have come at a better time; they effectively laid the groundwork for the genre-bending brutalism driving the subgenre's ongoing renaissance, and the upstarts leading the pack—Portrayal of Guilt, Seeyouspacecowboy, the Callous Daoboys—are continuing the band's legacy, whether they know it or not. Picking up where The Moon Is A Dead World left off, Loser finds the band slightly older and wiser but no less weird or foreboding; much like its predecessor, the record repeatedly pits blunt force against labyrinthine whimsy to explosive effect. On standouts like "Bravo" and "Metallic Olives," surging hard rock solos and arpeggiated synths co-mingle with churning, distorted rhythm guitars and intricate, aggressive percussion, while vocalist and guitarist Adam Dooling conjures dismal landscapes filled with burning ships and great balls of fire, "flat earth believers" and "bullshit eaters." Just when we thought fusion music couldn't get any more intense, Gospel went and pierced the heavens yet again. It's like they never left.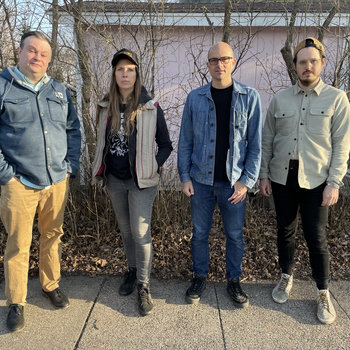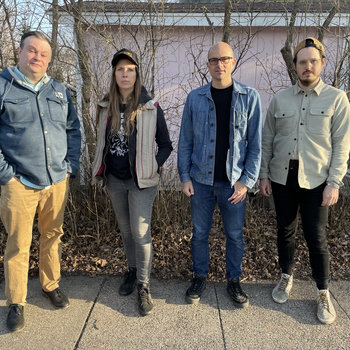 Merch for this release:
Vinyl LP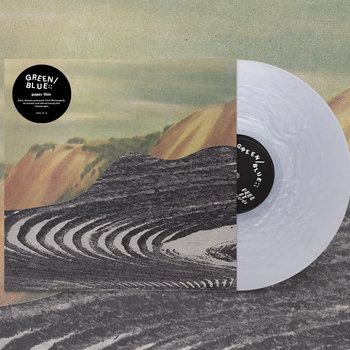 The modern taste for post-punk holds that it should sound cold and sparse and—if you're British—very shouty and/or droll, but the Minneapolis band Green/Blue find a way to warm up icy sounds without either melting the whole endeavor into mush or sneering about nothing into the void on third LP Paper Thin. Many people forget that post-punk itself was an outgrowth of garage rock, but Green/Blue haven't, though their sonic paintbox also happily incorporates glossy new wave and the darker shades of dream pop. Perhaps it's the gobs of reverb or their understanding that great songs outweigh a bad attitude (or some combination of the two) but Green/Blue's songs split the difference between cutting and comfortable on this excellent, underrated LP.
Merch for this release:
Vinyl LP, Compact Disc (CD), T-Shirt/Shirt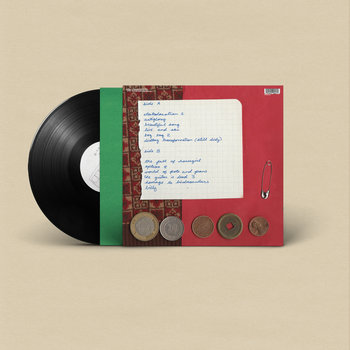 Horsegirl are a band of three teenage girls out of Chicago's young DIY scene who, through no fault of their own, have been fashioned an empty signifier onto which men twice and even thrice their age can project the vestiges of their long-gone youths because this part sounds like Dinosaur Jr and this bit is Sonic Youth and over here is My Bloody Valentine, and blah blah BLAH blah blah blah BLAH. Girls, girls, girls. What such men in their arrogance and sadness will never understand is that your music is both the mirror you hold up to the world and the shield with which you protect yourselves from it, an amorphous reflection of the infernal squalor of your young girl lives drenched in the feedback you wring so prettily from your guitars: you are small but not small enough, you are nothing but still too loud, you don't matter and yet, somehow, here you are. Whatever! So they figure you for a line that stretches from there to them—you are nothing of the sort. You are a mess of pure and new emotion untethered from a past you do not have, as mutable as the moon and twice as bright. And you have a secret, too, folded up tight like a paper crane in the palm of your hand: there is the world and within the world, there is your scene and within your scene, there is your band and within your band, you are a universe unto your own perfect selves: safe and adored and respected for all that you are as you are, as you are. It's a shell game, it's hide and seek, it's Versions of Modern Performance. "Don't let them see you," you whisper on "The Fall of Horsegirl," and they can't, they won't, they don't—but I do.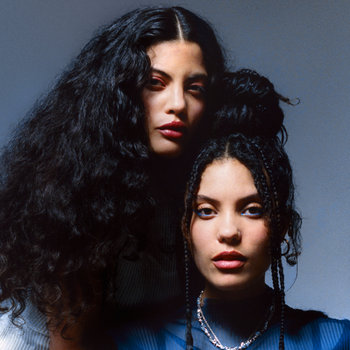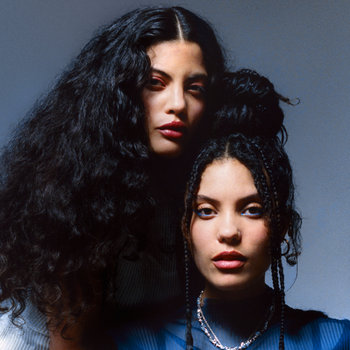 Merch for this release:
Vinyl LP, Compact Disc (CD)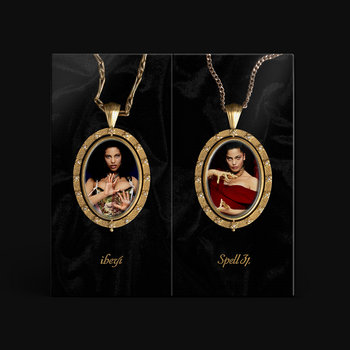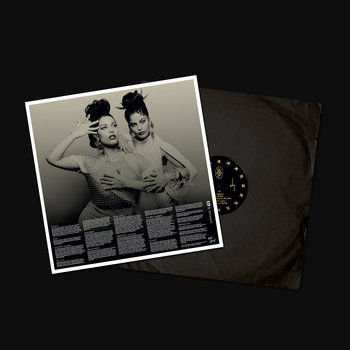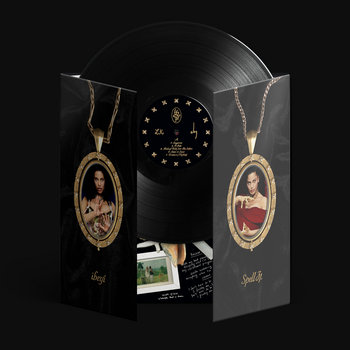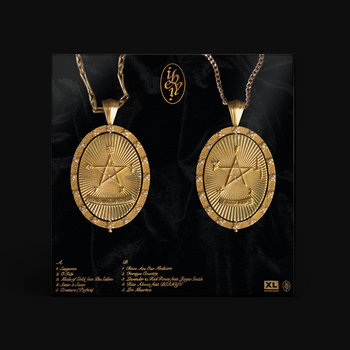 On their first album in five years, twins Lisa-Kaindé and Naomi Diaz look inward for self-discovery. Spell 31 is their third album and it was inspired by the Egyptian Book of the Dead. The opener "Sangoma" marries Naomi and Lisa-Kaindé's silvery voices with spacious production. Elsewhere the singers address growing into their respective identities together on the soul-stirring "Sister 2 Sister". "Twins are the same" is a cliché/Here's how you say it: Ibeyi," they sing. The album closes with "Los Muertos," a rendition of their father's song "Rezos," which pays homage to the family and influences that came before them. In all, Spell 31 is about finding yourself and standing strong in that discovery.
Read our interview with Ibeyi.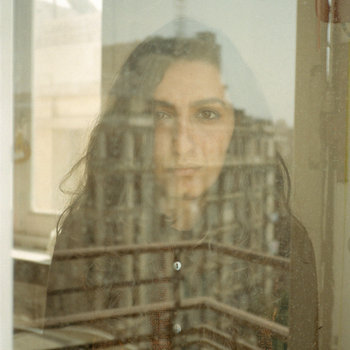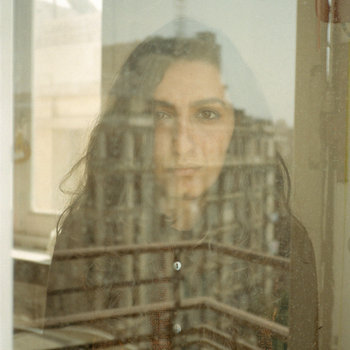 Nozhet El Nofous, the haunting new album from Egyptian composer Nancy Mounir spans generations. At the root of each track are songs recorded nearly 100 years ago, from a time when the country's musical tradition was just beginning to cohere. But Mounir uses those aging recordings as a framework only, supplementing all of them with new string arrangements and rhythms. The effect is like someone projecting a movie of a modern city street on a wall, and then projecting another movie of that same street a century ago over top of it. The vocalists on the ancient recordings drift through the tracks like ghosts—on "Khaffi Kahffi," a choir of voices surges upward suddenly, supported by Mounier's gentle pizzicato strings. "Ana Bas Saktalak" begins with a low drone before being swept up in sawing strings; 1920s vocalist Fatma Serry makes a triumphant entry halfway through, the crackling recording of her voice adding to its otherworldly power. The album's title translates to mean "Promenade of the Souls," and Mounir captures that same ghostliness in every gripping track.
Read our interview with Nancy Mounir.
Merch for this release:
Vinyl LP, T-Shirt/Shirt, Compact Disc (CD)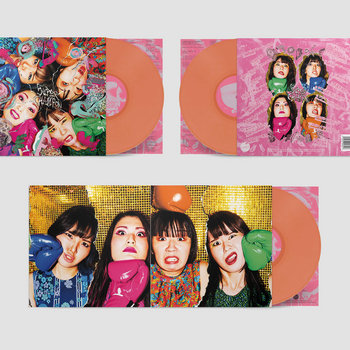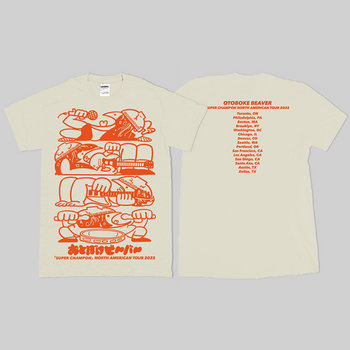 A 20-minute burst of infectious hardcore hooks grounded in sharp, side-splitting social satire, Otoboke Beaver's Super Champon ranks among one of the catchiest, most hilarious punk albums of the 21st century. The Japanese outfit's latest effort maintains all the characteristics that made its predecessor, 2019's Itekoma Hits, a global sensation. these 18 tracks, described loosely as "chaos music," are chock-full of topsy-turvy aggression, chunky instrumentals, and giddy, expressive performances—amounting to Ramones-y slapstick so animated, it's closer to a cartoon than an LP. Otoboke Beaver's subversive outlandishness comes as no surprise, given their collective love of manzai, a form of Japanese stand-up comedy that's invoked up and down the lyrics sheet (highlights "Dirty Old Man Fart Is Waiting for My Reaction" and ""I Won't Dish Out Salads" poke fun at the sad absurdity of gender norms in Japan), and even in the music itself (lead vocalist and guitarist Accorinrin's frenetic screeches on "Pardon?" double as a sardonic response to the racist trolls who mock her English pronunciation). Come for the punk; stay for the punchlines.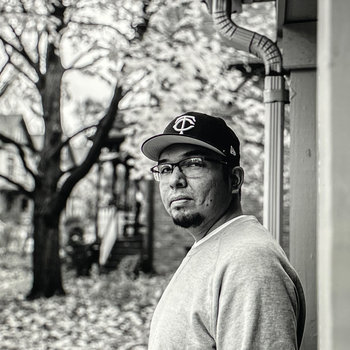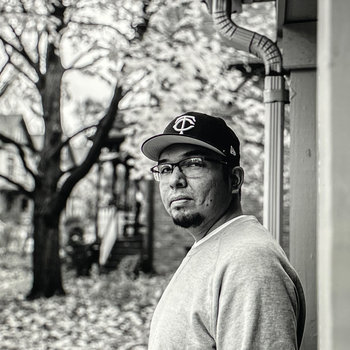 This may seem obvious, but Joe Rainey's voice is very much the centerpiece of niineta, his stunning debut album. The powwow singer's rich and evocative timbre is sometimes twined with other Native singers, set against producer Andrew Broder's distorted beats, threaded with samples that add both depth and humor to the album's tapestry, and augmented with gorgeous string arrangements from other members of the 37d03d collective. "ch 1222" is one of the most directly emotionally affecting pieces of music I've heard this year, Rainey's clear voice buttressed with Broder's shuddering heartbeat-like pulses. niineta warrants inclusion here for its sonic qualities alone, but to write solely about that would miss an enormous part of what makes it so special—its cultural and personal contexts. The way Rainey reaches out to reference and pay tribute to Native culture at large as well as specific people within his community who are important to him, bringing together moments from his life, flips on pop culture, and the voices of people he cares about, is nothing short of masterful.
Read our interview with Joe Rainey.
Merch for this release:
Vinyl LP, Compact Disc (CD)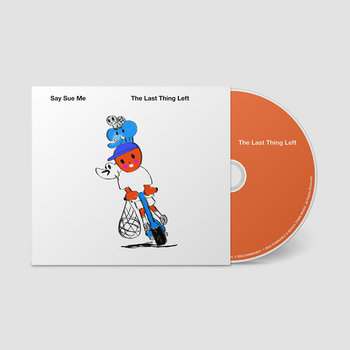 A big, bright smiley faced guitar rock band with a sound that can be summed up in three or four words (Surf! Indie! Shoegaze!) might hit it big on the playlist circuit for a time, but will likely end up passing out on the fumes of their own success—or at least start making extremely boring records—if they don't find a way to evolve beyond algorithmic expectations. Cheers, then, to Say Sue Me, who have sought to please nobody but themselves on The Last Thing Left, an unpredictable, moody, and compelling sophomore release recorded and produced entirely by the band in their own studio in their hometown of Busan, South Korea. They're still serving up the feel-good indie pop bangers ("Around You," "No Real Place") that made the world go gaga for them in the first place, but here they lean further into the more experimental side of their chosen medium, much like their heroes, Yo La Tengo; though, truth be told, SSM has always been a band with a taste for poison, always front-loading their records with long-form, thinky guitar jams before rewarding the patient listener with the sugar. Ultimately, SSM understand that power of the two-guitar-bass-and-drums setup is an unsurpassed combo for a reason, as long as you're not afraid to get a little weird for your own amusement and no one else's.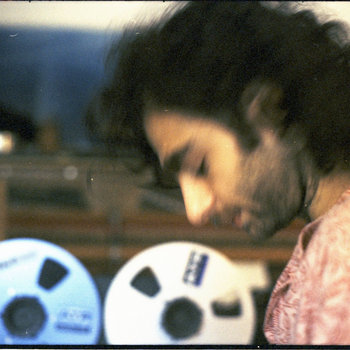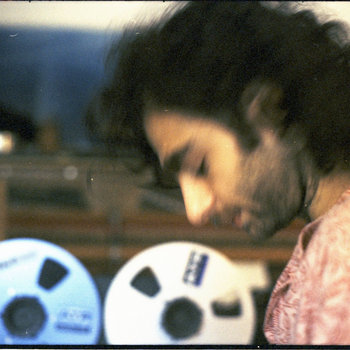 Merch for this release:
Vinyl LP, Compact Disc (CD), T-Shirt/Shirt
Sergio Sayeg, aka Sessa, is the Marie Kondo of bossa nova, which is to say—the man loves mess. The album notes on his latest release, Estrela Acesa, describe his fascination with "the accidental, tortuous nature of music," and while its contents aren't technically improvised, the fluid dynamics and stark thematic contrasts shaping them testify to Sao Paulo-musician's unkempt approach, and on a broader level, bossa nova's subversive legacy. With their unorthodox chord progressions, atypical time signatures, deceptively complex melodies, and lush arrangements, songs like "Sereia Sentimental" and "Que Lado Você Dorme?" embody what is arguably the genre's most overlooked asset: a prolonged struggle between artistic intention and human intuition that plays out subtly and sensually; transcendent bliss with a touch of tension. Rarely has a disordered album sparked so much joy.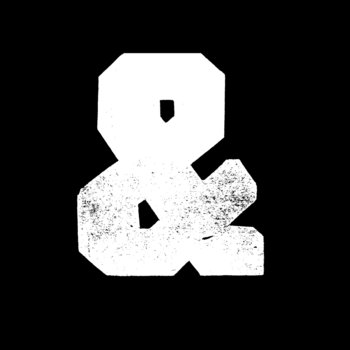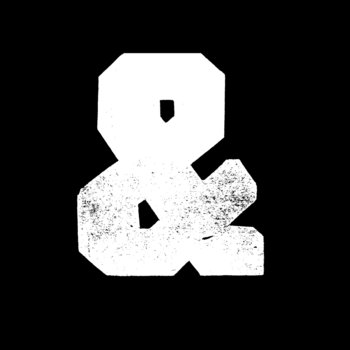 Merch for this release:
2 x Vinyl LP, Compact Disc (CD)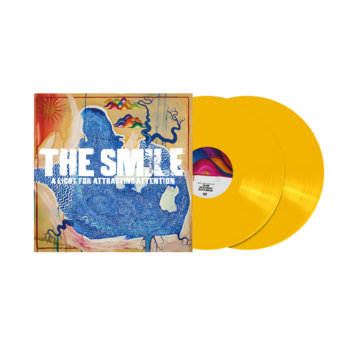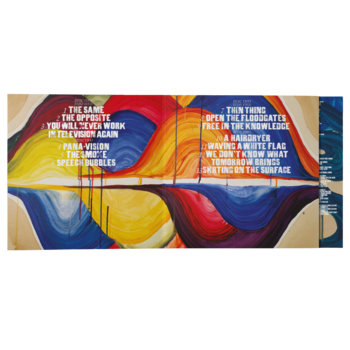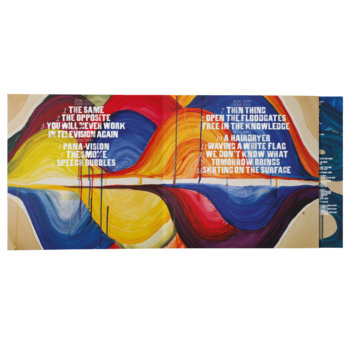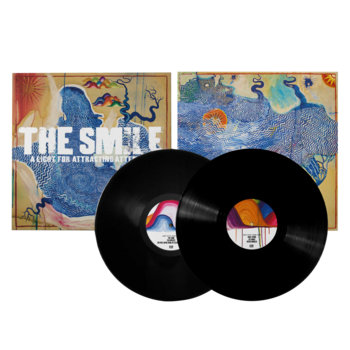 There's a simple reason why Radiohead are the biggest, most universally respected band in the world: when it comes to creative gambles, they beg forgiveness, not permission—and somehow, every single time, they emerge victorious. The same reasoning applies to The Smile, Thom Yorke's new trio with Radiohead guitarist Jonny Greenwood and Sons of Kemet drummer Tom Skinner, although it's not risky in the way you'd expect. Instead than challenge our expectations as listeners and consumers, whether through post-modern art rock, eldritch ambient, sample-heavy anti-pop, or industry-defying surprises; A Light For Attention asks us to imagine a world where Radiohead—cool and calculated, the textbook definition of a thinking-man's band—are "just vibing," as the kids like to say. You'd think there would be a catch, but nope: this is the sound of three musical geniuses giving their reptile brains a workout, throwing discretion to the wind, and having a grand old time. The slow-creeping intensity fans have come to expect from Yorke and Greenwood remains in play, but here, it's less calculated and more spontaneous, the dynamics dictated by tempo and texture rather than atmosphere and structure. Skinner is arguably the album's MVP, fleshing out his bandmates' primal, pogoing grooves with flourishes of jazz and Afrobeat that add flavor to the project while keeping its overflowing energy in check. It all adds up to a release that, though technically a Radiohead side project, marks another essential entry in the band's sterling canon.
Merch for this release:
Cassette
Three out of four members of Stress Positions were in C.H.E.W., so if you are familiar with that band's excellence, it won't be a surprise how good this is. These Chicago punks play viciously efficient hardcore that barrels along with speed, heft, and precision. No drum hit is out of place, no breakdown feels gratuitous (the one in opener "Interloper" is a perfect "open up this fucking pit" moment), and there are plenty of dynamic shifts. (Check the gathering noise that funnels up into a brutal storm at the beginning of the title track, or the sing-song break that arrives about a minute later that evolves into an off-kilter rhythmic part.) This is straightforwardly just a very good hardcore record that manages to sound vital 40+ years into the subgenre's existence, played with aplomb by some of the best doing it right now.
Merch for this release:
Vinyl LP, Compact Disc (CD)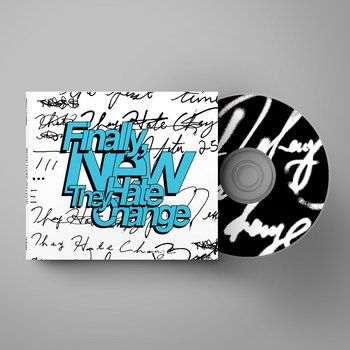 The Tampa Bay duo of Vonne and Andre come out swinging on their debut. The eclectic rappers draw from a plethora of influences including Miami bass, drum 'n' bass, East Coast rap, post-punk, grime, Chicago footwork, and more. The spacious sounds of southern rap propel "Some Days I Hate My Voice" where Vonne addresses gender and identity and the electro "Reversible Keys" feels like an unending ride. The Miami bass-influenced "From The Floor" showcases the duo's lyrical strengths with a sound that close to home for the Florida natives. Finally, New will take listeners on a fast-paced journey through the duo's wide-reaching musical influences and talents.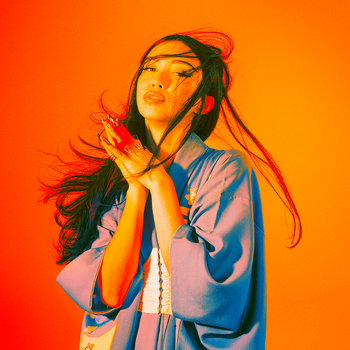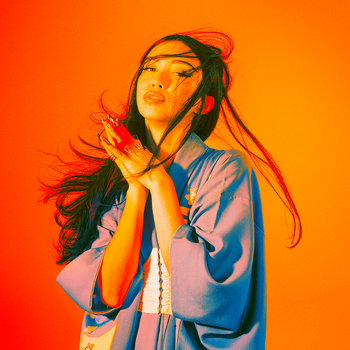 90s American Superstar is fun. The album takes the excess and absurdity of pop culture in the final years of the 20th century and delightfully mocks it. "I just want more money, I just want more stuff/I just want more money, I just want more/ I can't wait to meet rich Wallice/She off the rails but she's damn near flawless," Wallice cheekily sings on the album's standout single "Rich Wallice". She leans into the kitsch full-on with the title track by cleverly referencing classic '90s era films: "Like a 90's American superstar/I hate it here, dude, where's my car?/Lazy and lonely, dazed and confused/Way more than ten things I hate about you." The album's penultimate song "John Wayne" is a trippy rock ode to self-destruction that ends in a cacophony of static. At the heart of it 90s American Superstar asks: Should we really miss the '90s?
Merch for this release:
Vinyl LP
What is a band, anyway? A congregation of people, a confluence of tastes, a nexus of time and space and matter that lingers for a moment before being washed away by the tides of fate or whatever. In the case of Winged Wheel, it is all of those things and none of them. Though the members of Winged Wheel are accomplished musicians in their own right with lengthy entries on Discogs to prove it—Whitney Johnson (Matchess, Damiana), Cory Plump (Spray Paint, Expensive Shit), Matthew J. Rolin (Powers/Rolin Duo), and Fred Thomas (Idle Ray, Tyvek)—No Island was assembled completely in isolation from each other, each artist contributing their part to the mix via the internet. It is a tribute to their musicianship and artistic connection that No Island holds together so seamlessly when it could easily have felt as remote as the symphony of the planets who sing desperately to each other across the sonic deadness of space. Instead, we are treated to a human and humane blend of motorik, rock, and dream-like ambient passages that are as passively textural as they are psychedelically mind-expanding. A record made is a record of time spent and so it is with No Island, a release fittingly titled for not only the circumstances of its own creation but everyone's.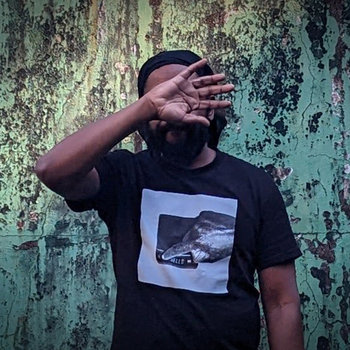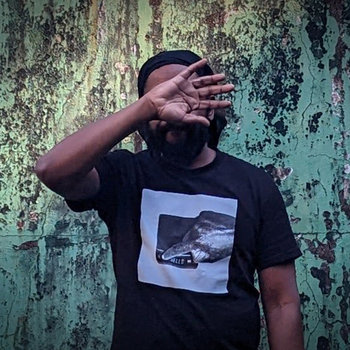 Merch for this release:
Compact Disc (CD), Vinyl LP
In an attempt to unlock the mysteries of the new Billy Woods record, I watched Kongi's Harvest, the 1970 film that the album samples extensively throughout. Based on a play by Nigerian playwright Wole Soyinka and shot entirely in that country, the film depicts a clash between two rulers—one an exiled king, the other a Westernized military general. It pulls on multiple threads throughout—the grim specter of colonialism, the conflict between modernity and tradition—and ends on an unsettling note, suggesting that the allure of power can turn even the most dedicated rebels into the very thing they're rebelling against. That would be a lot for any artist who isn't Billy Woods to take on, but as usual, Woods makes a meal of it, filling the album with a dizzying array of notes and footnotes, philosophical and political references, all of them set to shadowy production that draws on Ethio-jazz, noir-ish soundscapes, blown-out funk 45s. As with any Woods album it's impossible to pick a single lyric to sum up the whole album, but one that I keep coming back to is: "The future isn't flying cars/ it's Rachel Dolezal absolved." Woods knows our grandiose visions of a technological utopia are all bullshit; if we've learned anything over the last four years, it's that the country will always return to its racist roots, finding ways to hand-wave away the greatest of injustices. The victory at the end of Kongi's Harvest is a hollow one; the cycles perpetuate across centuries.