FEATURES
C.H.E.W. Prove It's Possible to Produce a Perfect Hardcore Punk LP
By Jim Gies · September 10, 2018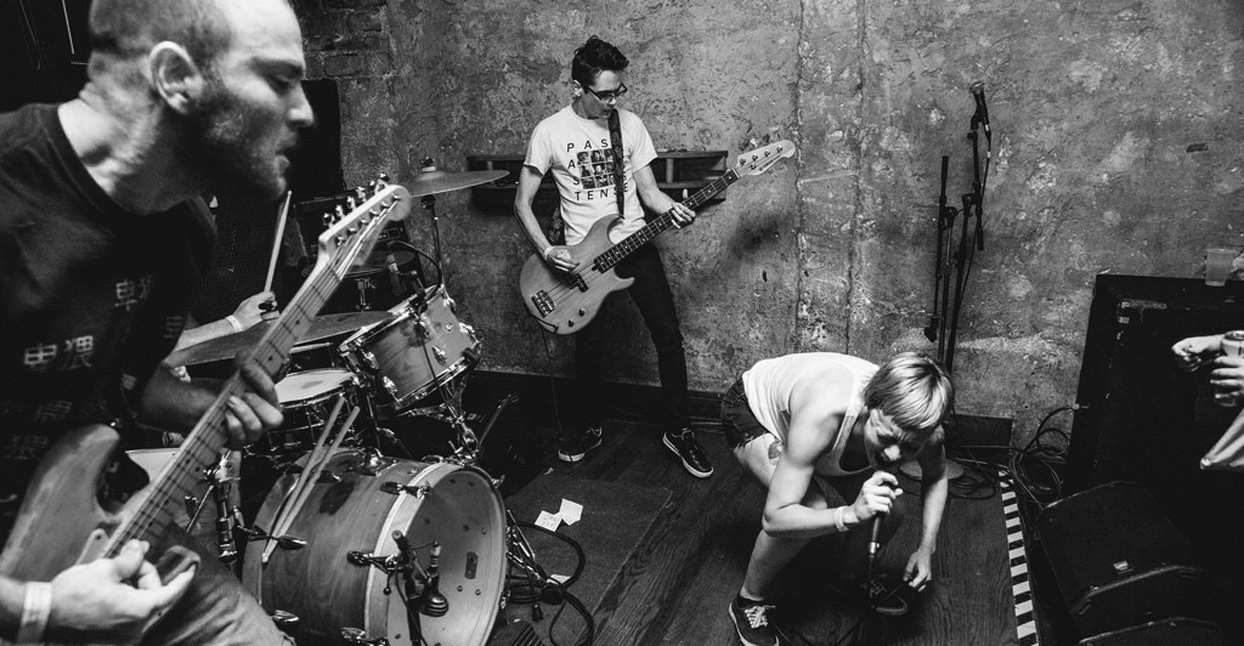 During a polar vortex, guitarist Ben Rudolph and drummer Jono Giralt drove a van that contained a motorcycle, a dog, and various musical instruments from Orlando, Florida to Chicago. As they tell it, they "couldn't go faster than 10mph for two days, and were counting all the flipped trucks. When we got to Nashville it was -13 degrees." Bassist Russell Harrison had done the same move the previous year—without the blizzard. The goal was to play in a band with a friend who had moved north for school. However, when Giralt met vocalist Doris Carroll through a mutual job at a dog daycare, the lineup for a different band was serendipitously completed.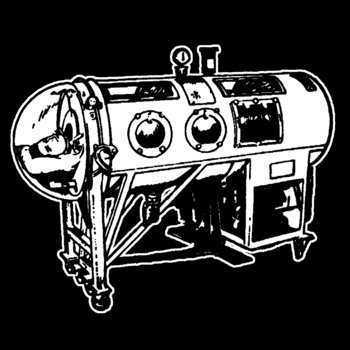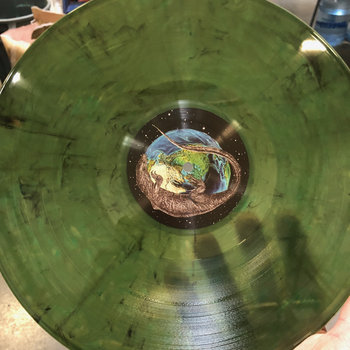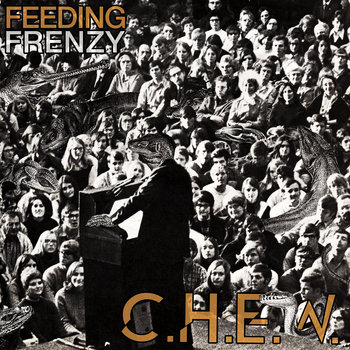 .
00:10 / 00:58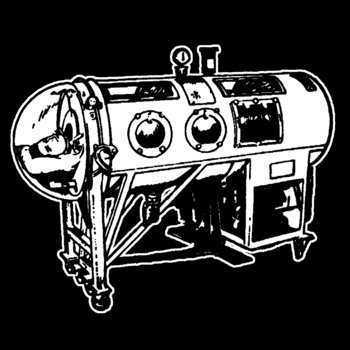 Merch for this release:
Vinyl LP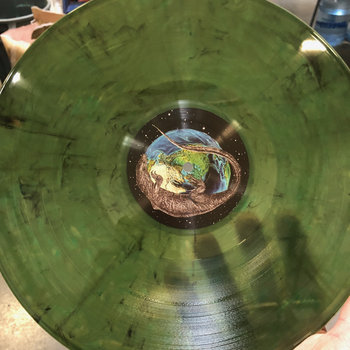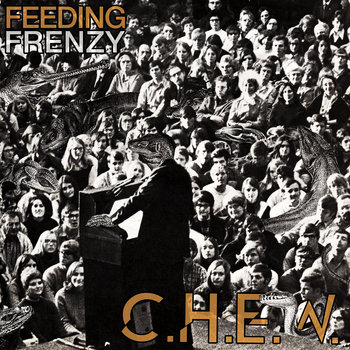 The goal for this new group was to create an extension of a previous hardcore punk band of Rudolph's and Harrison's that never left Orlando. The initial plan was for the band "to be like an L.A. punk band trying to play Crass Records anarcho shit as fast as possible," along with some "weirdo Dead Kennedys stuff." In May 2015, C.H.E.W. was officially born.
In March of the next year, C.H.E.W. released their first recording, a seven-song demo; they've since been writing, recording, and touring North America at a prodigious pace. They relish the activity. It's a lot of work, but Giralt's sentiment that "this band is the most fun thing I can possibly do" is echoed by the rest of the members.
For their latest album ,Feeding Frenzy, C.H.E.W. have partnered with Iron Lung Records. The pairing makes sense: Iron Lung is well-known for releasing music that is both abrasive and boundary-expanding. Feeding Frenzy is no exception. In the past, C.H.E.W. have exclusively released shorter form releases—two splits and a demo tape, along with some tracks contributed to various compilations. The four days spent on the recording for Feeding Frenzy is the longest they had ever spent on a recording.  
The punk long-player is an area in which even the most well-lauded and best-intentioned bands can easily falter, resulting in an album that runs out of steam or loses its path in experimental wankery. C.H.E.W. have managed to avoid both problems, delivering over 30 minutes of engaging, energizing, and thoughtful hardcore.  
The sequencing of the record, the repetition of parts, each player's contribution of memorable lines that stand out before smashing back into one another to meld into an explosion of energy—these factors feel deliberate and intentional. Instead of hindering the energy of the band, the lengthier playtime gives C.H.E.W. the ability to expand on the sonic palette they have been using all along. The stop-and-go creep of "Repeat Offenders" sidles up perfectly alongside the relentless speed of "Mr. Nice," then hurtles right into the pure punk stomp of "Positive Affirmations." The six-minute repetitious pounding of album closer "Belly Up" is something not previously seen from C.H.E.W., but it's pulled off with aplomb. It's, as Giralt puts it, "just annoying enough."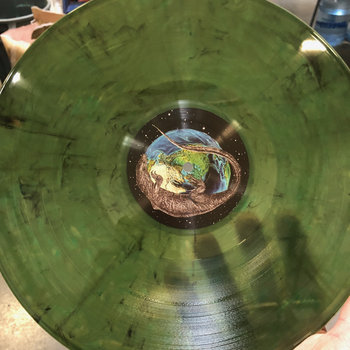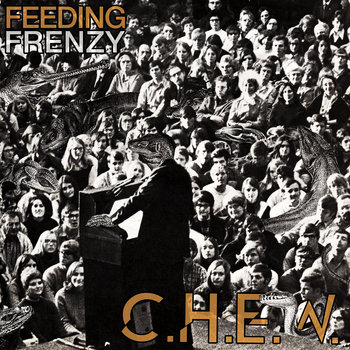 .
00:10 / 00:58
Merch for this release:
Vinyl LP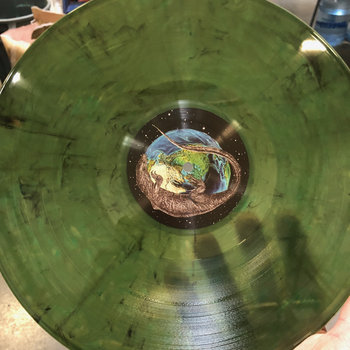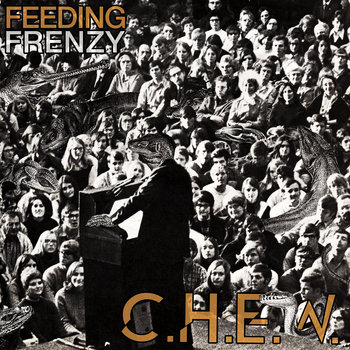 This extra space also allows for Carroll to expand the breadth of her contributions both technically and lyrically. The result is her most ferocious delivery to date, her voice going from shrieking highs to guttural lows to eerie spoken word, each deftly matching the tone of the music. The biting self-deprecation of songs like "Defeatist" fit seamlessly alongside attacks on everything from abusers to police to… a ruling class of lizard people. While Carroll notes that in earlier C.H.E.W. lyrics, "it all just used to be 'I'm fucking crazy, I'm fucking crazy,'" she has made strides in her mental health, and can now focus and "can actually pay attention to other shit and be like, 'That's fucked up, that's fucked up.'" This amalgamation of concentration and defiance is the key driver for Feeding Frenzy, the final piece to a top-tier entry for C.H.E.W. into the ever-evolving canon of hardcore punk.