BEST OF 2019
The Best Albums of 2019: #80 – 61
By Bandcamp Daily Staff · December 10, 2019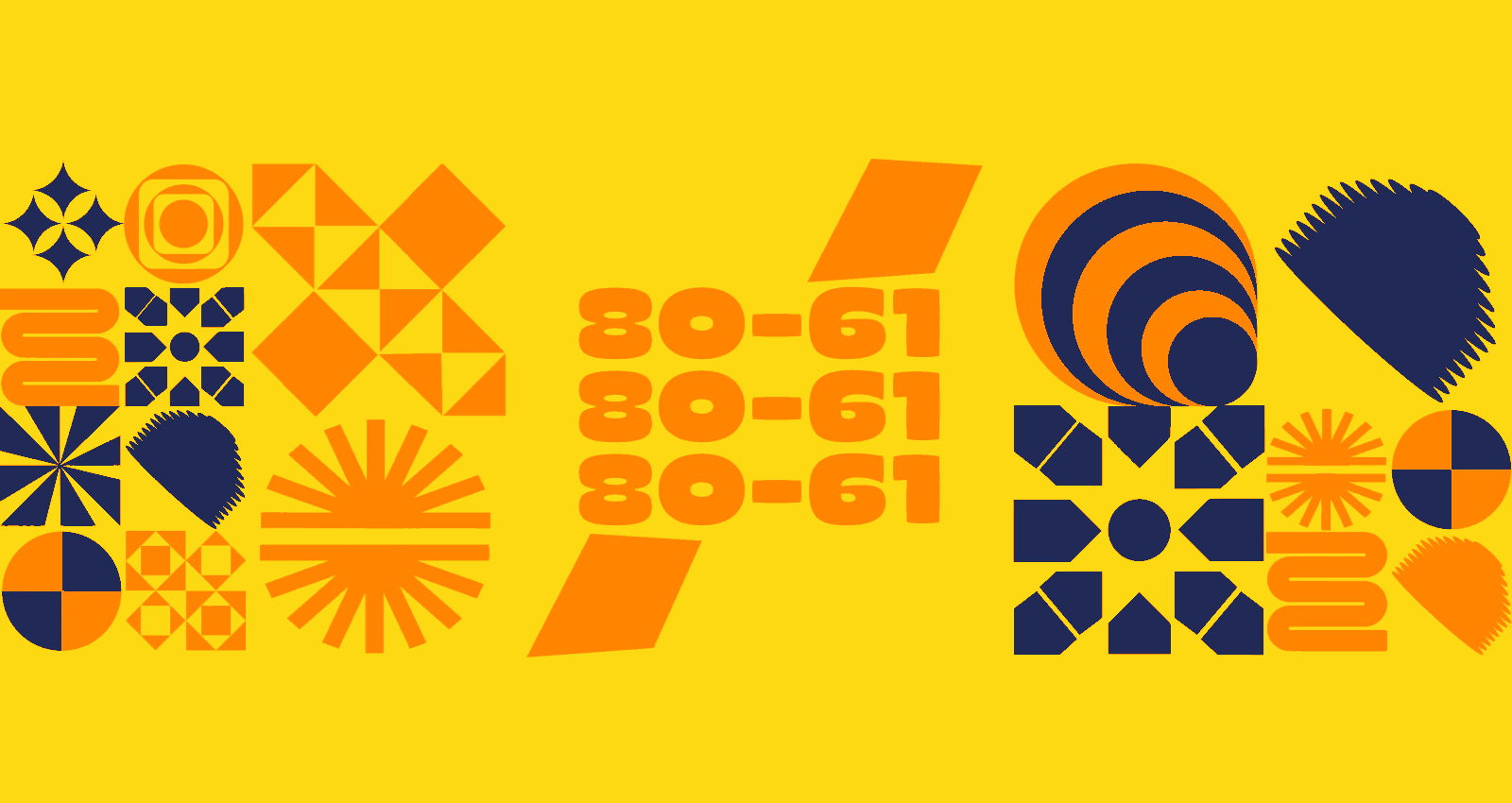 If you've come here looking for some kind of overarching throughline in these 100 records, I'll tell you right now: you can forget it. Trying to reduce 100 albums by different people from different backgrounds and various walks of life into one Big Idea is a sucker's errand, and it's not one I'm foolhardy enough to take on. Besides which: that variety is exactly the point. Part of the reason we turn to art is to provide us with perspectives other than our own—to give us a glimpse into someone else's world, and to teach us how it looks—or, in this case, sounds. Sometimes, it sounds like death metal songs about aliens; sometimes, it sounds like anti-capitalist post-punk; sometimes, it sounds like hard-hitting hip-hop, and sometimes it sounds like synth-laden torch songs. Whatever the case, we hope you find something here that broadens your world—whether it's musically, socially, politically, spiritually, or some combination of all of those. These are the Best Records of 2019.
—J. Edward Keyes, Editorial Director
Monday, Dec. 9: Best Albums of 2019: #100 – 81
Tuesday, Dec. 10: Best Albums of 2019: #80 – 61
Wednesday, Dec. 11: Best Albums of 2019: #60 – 41
Thursday, Dec. 12: Best Albums of 2019: #40 – 21
Friday, Dec. 13: Best Albums of 2019: #20 – 1

Merch for this release:
2 x Vinyl LP, Compact Disc (CD)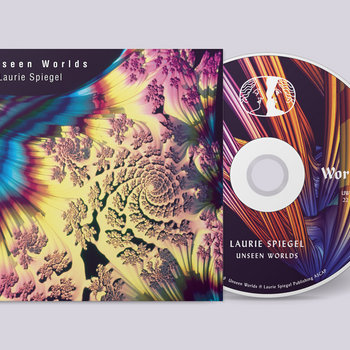 Laurie Spiegel is a genius—a paragon in the history of computer music and, thankfully, a beneficiary of the recent reissue craze. Unseen Worlds, released in 1991, only to fall out of print due to the death of Scarlet Records, was created with Spiegel's algorithmic Music Mouse software, and is best approached with curiosity. Spiegel's contrasting textures on Unseen Worlds are unparalleled in their effectiveness, bringing to mind a cavernous trench lit by fractured light. The worlds she's created have remained mostly unseen since the album's original release; thanks to this reissue, we'll be discovering new corners of her universe for years to come.
-Samuel Tornow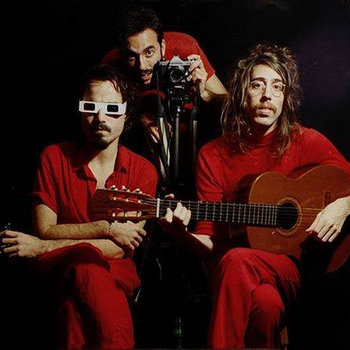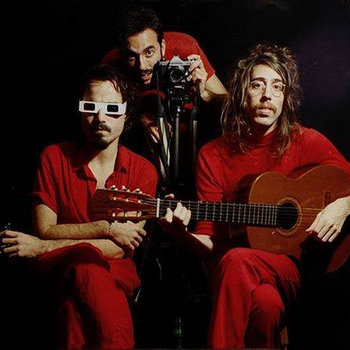 The Brazilian trio O Terno created this coming-of-age album when its members were deep into their 20s, and in between the recording and release of guitarist-singer Tim Bernandes' solo debut. During that intermission, <atrás/além> reinvigorated Brazil's rock scene with its ever-so-occasionally psych and samba-flecked songs. Single "pegando leve" gave millennial burnout its official anthem, and the notably cinematic "tudo que eu não fiz" summed the album's vibe; English translation: "I'm not a child anymore / I'm not a teenager anymore / I want to feel exactly / Where I am."
-Caitlin Donohue

Merch for this release:
Vinyl LP, Compact Disc (CD)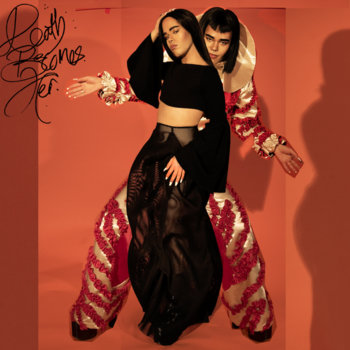 On her debut album Death Becomes Her, Cape Town producer and singer Angel-Ho, deconstructs traditional femininity with her disarmingly maximalist compositions. Collaging together an extensive list of pop allusions only to rupture them with her own sonic explosions, the album moves from soundscapes that call to mind the attractive dystopia of the original Blade Runner ("Jacomina") to more straightforward, pop-infused dance hits like "Like A Girl." Her music suggests a more complex understanding of womanhood and, as she told Noisey, a death of identity. In short, it's incomparably liberating, without being naive.
-Anna White
Read our interview with Angel-Ho.

Merch for this release:
Vinyl LP, Compact Disc (CD), Cassette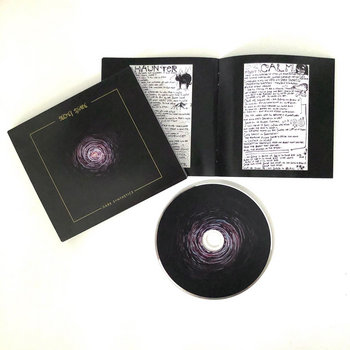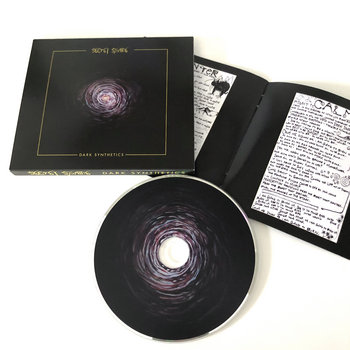 If Winona Ryder's Beetlejuice character Lydia Deetz formed a band, that band would be Secret Shame. The North Carolina-based group's sophomore LP Dark Synthetics draws on '80s goth and post-punk, but brings it into faster and brighter territory. Singer Lena Machina's dramatically melancholy vocals roar over layers of reverb and swirling, slashing guitar riffs, creating a sonic vortex that swallows everything in its path.
-Anna White
Read our interview with Secret Shame.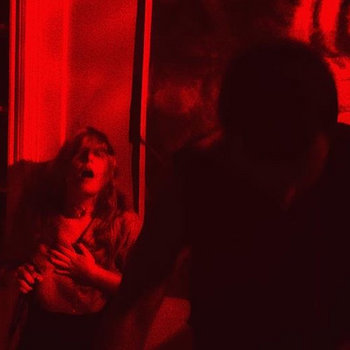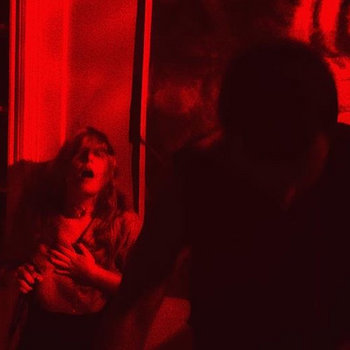 Merch for this release:
Vinyl LP, Compact Disc (CD), Cassette
At times, Boy Harsher's Careful LP is so delicate, it feels like it's on the verge of shattering into a hundred pieces. The album is a tenuous balance of cold synths and warm tones, Jae Matthew's vulnerable vocals tethered to the electronic arrangements of Gus Muller. Careful is an exhumation of extreme emotion, and it's only mission is to feel—whether it's despair, lust, or regret. Mania harnessed to a dance beat, Careful is a collection of anthems for the melancholy masses.
-Andi Harriman
Read our interview with Boy Harsher.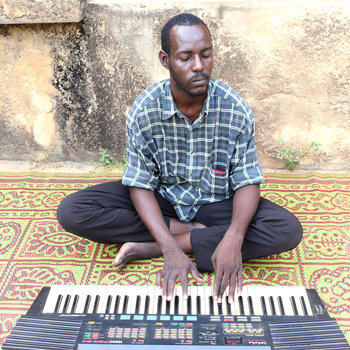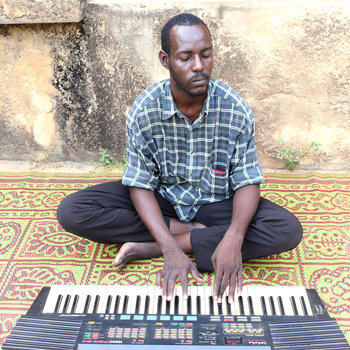 Merch for this release:
Vinyl LP, Compact Disc (CD)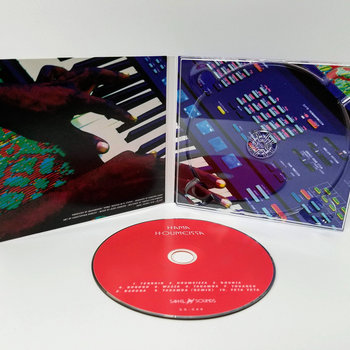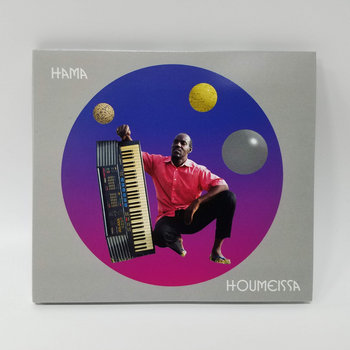 On Hama's second album, Houmeissa, the producer and multi-instrumentalist cements his reputation as an icon of West African electronic music. Houmeissa is filled with polyrhythmic textures and trance-inducing melodic patterns, conjuring compelling visions of what the future can hold for Nigerian culture. That Houmeissa was made while Hama battled spotty Internet connection, a hacked copy of FruityLoops, and a failing electrical grid, reflects both his passion for his craft and his relentless drive to capture the feelings, sights, and sounds of the Sahara. It's a timeless record that begs for repeated listens.
-Amaya Garcia
Read our interview with Hama.

"Productive" is one way to describe Mark de Clive-Lowe's 2019. The pianist/DJ/producer dropped no less than five albums this year, each exploring one of his polygonal sides. Of that bounty, Heritage II stands out—thanks, no doubt, to the players assembled. Taken from a handful of live performances at the bluewhale in LA, Heritage II features the pianist augmented by spiritually-minded Angelenos like Carlos Niño and Teodross Avery, among others. As the title suggests, the group draws from jazz's past, but they also weave Japanese and Ethiopian modes into their telepathic jams. Heritage II imparts a global sense of community while elevating everything (and everyone) a little higher.
-Andy Beta
Read our interview with Mark de Clive-Lowe.
Listen to an interview with Mark de Clive-Lowe on Bandcamp Weekly.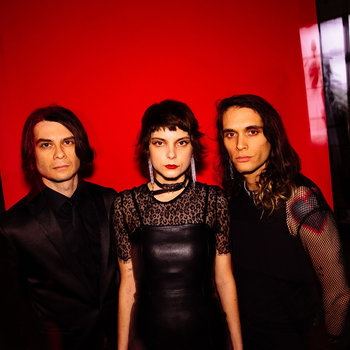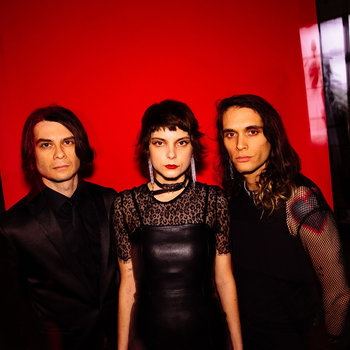 Merch for this release:
Compact Disc (CD), Vinyl LP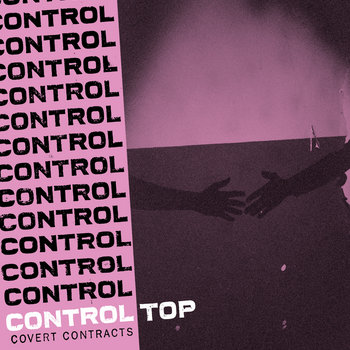 "Everything looks like a commercial / It's a brand to be controversial," sings Ali Carter on the title track of Control Top's Covert Contracts, an album of fuzzed-out guitar rock that embraces anti-capitalist feminism. Covert Contracts quakes with the pent-up frustration of daily life, its songs detailing everything from traffic jams to workplace fury. The album's title refers to manipulative relationships and encoded social constructs, hinting at large-scale societal issues even when the lyrics focus on the mundane. That duality is mirrored in the album's sonics: punchy punk vocals laid over classic stadium-rock guitar shredding—it's at once expansive and immediate.
-Anna White

Merch for this release:
Cassette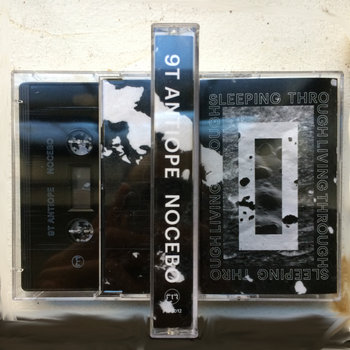 9T Antiope's Nocebo is built around the assumption that the world is an inherently lonely place. The Iran-born, Paris-based duo has said in interviews that this belief was inspired both by devastating personal loss and the general state of the world, which is unrelentingly "brutal, unjust, and angry." They express these bleak feelings through a series of snowblind noise passages, grief-stricken monologues, and meditations on the meaning of nothingness. Music like this allows similarly isolated people to feel alone together.
-Colin Joyce
Read our Album of the Day on Nocebo.

Merch for this release:
Vinyl LP
Walkie Talkie is the start of something new for percussionist Brijean and producer Doug Stuart. Their debut effort is a lush tropical jaunt, anchored by crisp drums and soft, winding vocal melodies. Its lithe songs feel like a refuge, housing everything from Latin jazz and soul to house, pop, and disco. By piecing those genres together, the pair has created a dreamy, weightless work.
-Tara Mahadevan
Read our Album of the Day on Walkie Talkie.
Listen to an interview with Brijean on Bandcamp Weekly.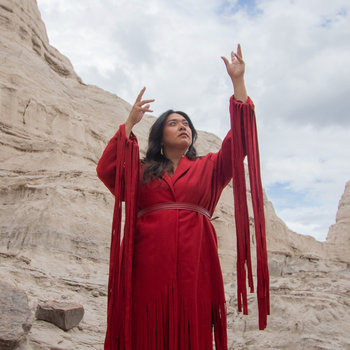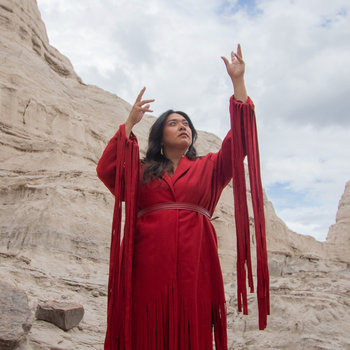 Merch for this release:
Vinyl LP, Compact Disc (CD), Cassette
Following the political urgency of 2018's Mother of My Children, Katherine Paul's sophomore release, At the Party With My Brown Friends, is stark, haunting, and dreamy—a swirling expanse of sound. Her lyrics detail everything from the sunlight on her lover's face ("Half Colored Hair") to the grand tundra that envelops her mother's heart ("You're Me and I'm You"). Percussion drifts in and out, accompanying Paul's distorted guitar lines and wavering vocals. Scattered throughout are nods to her queer and Swinomish tribal identities, both citing and unsettling the Pacific Northwest's alt-rock tradition. With its delicate defiance, burning intimacy, and lush atmosphere, At the Party radiates with a kind of soft power that's as rare as it is potent.
-Alex Westfall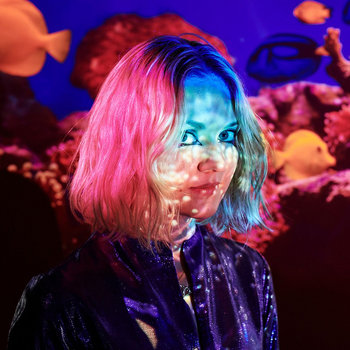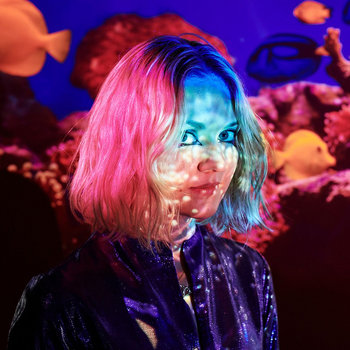 Merch for this release:
Compact Disc (CD), Cassette, T-Shirt/Apparel, Vinyl LP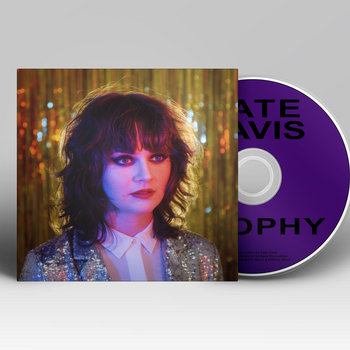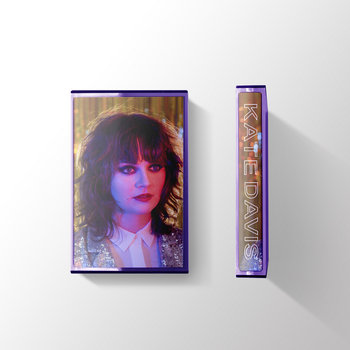 On Trophy, Kate Davis embraces indie rock after an adolescence spent as a jazz darling. She uses her experiences in that world both as lyrical fodder—on "Cloud," she imagines more typical teenage years—and to inform her unique music sensibility ("I Like Myself" incorporates elegant strings arrangements). Her instrumentation is complex, but all of it ultimately works to serve her distinct voice. On Trophy, Kate Davis has discovered herself at last.
-Rachel Davies
Read our interview with Kate Davis.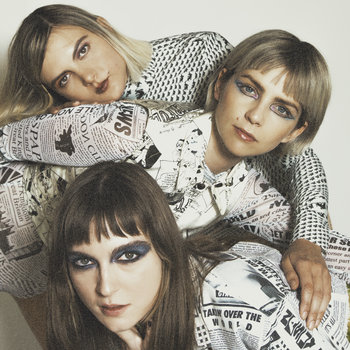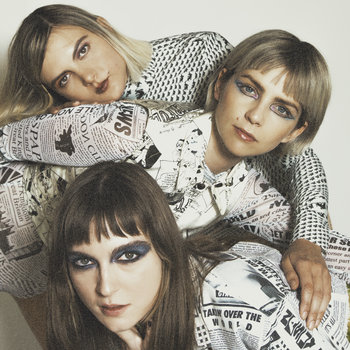 Merch for this release:
Vinyl LP, T-Shirt/Apparel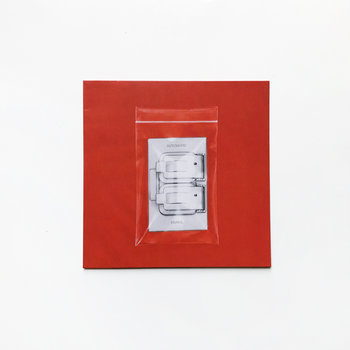 Automatic's Signal occupies a space in contemporary no-wave somewhere between Broadcast's Tender Buttons and Sneaks' Highway Hypnosis—minimal and bass heavy. The rhythm section is the star, and it's tight to the point of being nearly mechanical, with drummer Lola Dompé continuing the instrumental legacy of her father, Kevin Haskins of Bauhaus. Signal's monochromatic cover art captures the essence of the trio's debut album—clean and sharp, and striking.
-Anna White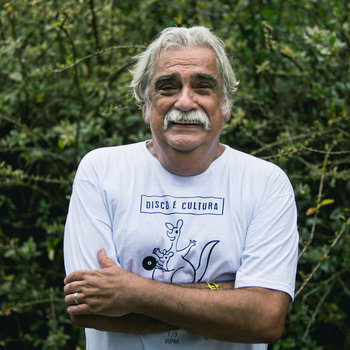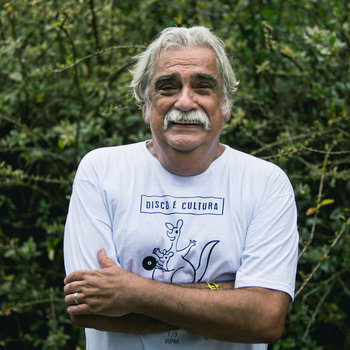 Merch for this release:
Vinyl, Compact Disc (CD), Vinyl LP, T-Shirt/Apparel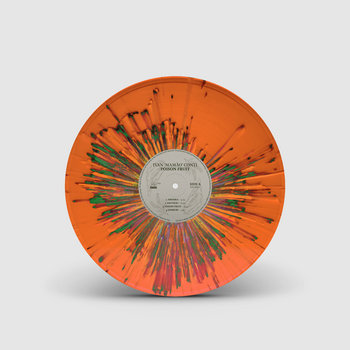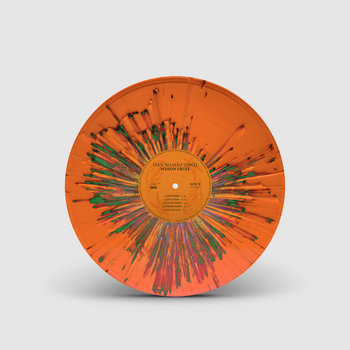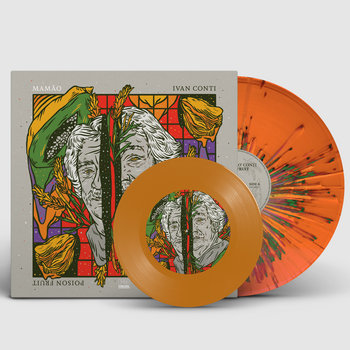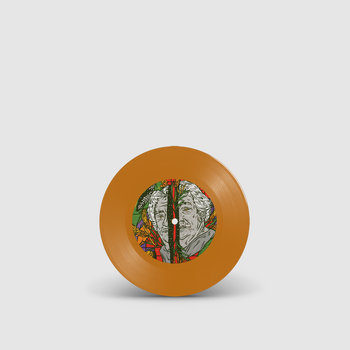 Septuagenarian Ivan 'Mamão' Conti is hipper than some musicians a third his age. The master Brazilian drummer has been innovating since the days of jazz-funk-samba band Azymuth. Still, Poison Fruit, his first album in 22 years, finds him startlingly in touch with electronic music (dance and otherwise), experimenting with various textures and rhythmic approaches. Having kept silent through the 21st century, Conti reemerges with a firm grasp on the zeitgeist.
-Michael J. West
Read our interview with Ivan Conti.
Listen to an interview with Ivan Conti on Bandcamp Weekly.

Dexter Story
Bahir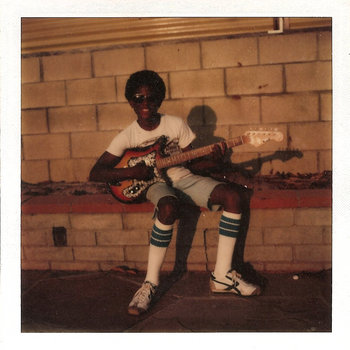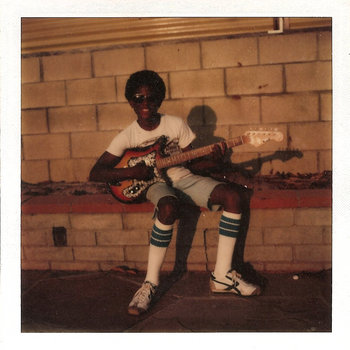 Merch for this release:
Vinyl LP
Opening with "Techawit" a slow mood piece where sighing strings meet East African drums and harp glissandos, multi-instrumentalist Dexter Story's album Bahir conjures a contemporary sound that's grounded in Sudanese, Ethiopian, and Somalian rhythms. Tracks like "Ras," and "Gold" (featuring Sudan Archives) combine colorful vocals with nimble East African grooves, while "Mamadooh" is a majestic instrumental driven by strings, saxophone, and farfisa. With Bahir, Story takes his years of experience in LA's progressive music scene, and pulls in musicians from both sides of the Atlantic to create a lively set of contemporary jams.
-John Morrison
Read our Album of the Day on Bahir.
Listen to an interview with Dexter Story on Bandcamp Weekly.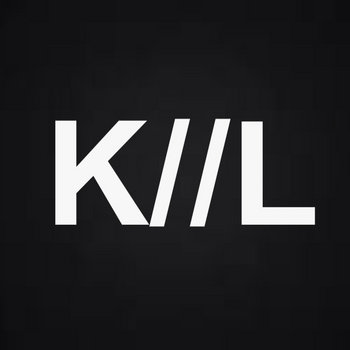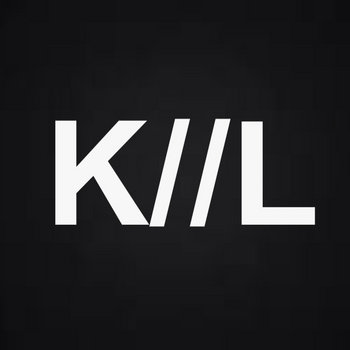 A Different Shade Of Blue, by the Kentucky hardcore outfit Knocked Loose, is a vicious piece of work; all bone-shattering breakdowns, confrontational lyrics, and of course, nasty riffs served two ways: impossibly fast and dramatically slow. As an album engineered for the mosh-pit first and foremost—"When we're writing, we're literally going, 'Would we mosh to this?'," guitarist Isaac Hale told us ahead of the record's arrival—such caustic catharsis is to be expected. What we weren't anticipating, though, was just how much fun we'd have being on the receiving end of that pummeling. To experience the hellish grunts and snotty screams preceding the gut-wrenching drops on "A Serpent's Touch" and "Forget Your Name" is to find yourself seated in the front seat of a roller-coaster on top of the highest hill, peering down in horror while your co-riders roar in anticipation. Factor in the uptick in catchiness and production value, and you're left with one hell of an adrenaline high.
Read our interview with Knocked Loose.
– Zoe Camp

Merch for this release:
2 x Vinyl LP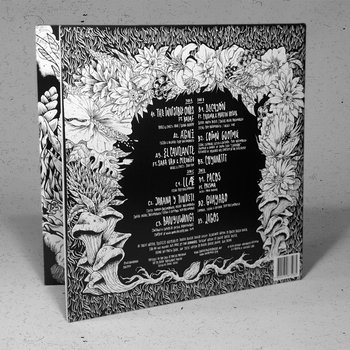 Felipe Salmon and Rafael Pereira have been diligent students of Afro-Peruvian rhythms and percussive instruments. Their third album, Zenit & Nadir, cements the duo's reverence, research, and vision for Afro-Peruvian culture, as well as its connections to other Afro-diasporic and African rhythmic traditions. Collaborating with Pudy and Miguel Ballumbrosio (members of the famous Ballumbrosio musical family in Peru), and Angolan musician Kalaf (a founding member of Buraka Som Sistema), the duo have created a mesmerizing album full of refined rhythmic textures and introspective spaces meant to give the listener an opportunity to explore the African diaspora's significance to Peruvian culture—and the effects of slavery across the Americas.
-Amaya Garcia

Merch for this release:
Vinyl LP, Compact Disc (CD)
Staying true to your roots while acknowledging the present can be a tricky task, but on Outer Peace, Chaz Bear executes it ably. Here, he dips his toe into R&B and pop—and in doing so, the chillwave ambassador dares himself to modernize the genres. Amid the funky, house-inspired, and bass-heavy grooves, Bear emerges a fully-formed vocalist, soaring over some of the stickiest and most untouchable tracks he's made to date.
-Tara Mahadeva

Merch for this release:
Vinyl LP, Compact Disc (CD)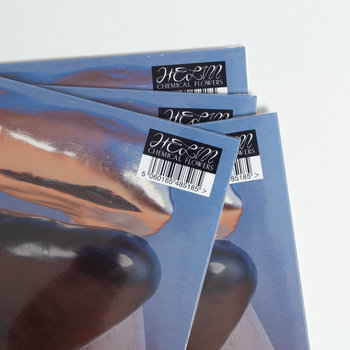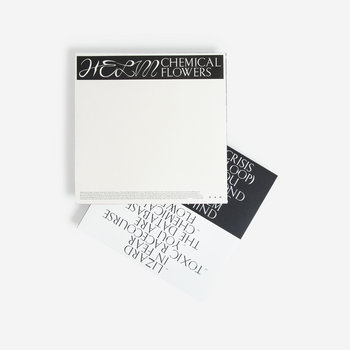 If Luke Younger uses each album as a way to perfect his process, then Chemical Flowers extends the course. Refining a style where electronic music bleeds into sound art, the album draws on analog field recordings, swelling industrial feedback, and buzzing strings composed by J.G. Thirlwell. The complex layering here culminates in the final track: a kaleidoscope of chords that descends and ultimately coalesces into twinkling harmony. With stretches of sound that conjure the vastest of landscapes, Helm's latest sets the standard for masterful sound collage in an age where fitting into a box is the rule.
-Alex Westfall
Read our Album of the Day on Chemical Flowers.

Merch for this release:
2 x Vinyl LP, Compact Disc (CD), Poster/Print, Vinyl Box Set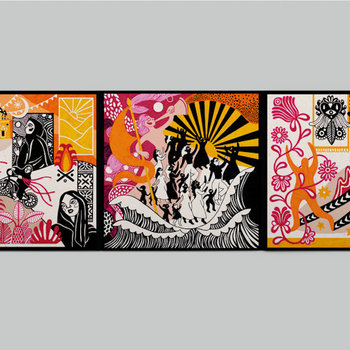 The richness of trumpeter-composer Yazz Ahmed's Polyhymnia will only become more apparent with time. Just its cultural sweep is breathtaking: a London-based, Bahraini-British jazz artist, writing and performing tributes to American ("Ruby Bridges") and Pakistani ("One Girl Among Many," inspired by Malala) female activists, among others, on an album named for a Greek goddess. That's just one level. The dense, opulent music—acoustic jazz infused with Arabic traditions, played by a 25-piece ensemble—offers depths to be endlessly plumbed.
-Michael J. West
Read our Album of the Day on Polyhymnia.
Listen to an interview with Yazz Ahmed on Bandcamp Weekly.
More Top 100:
Monday, Dec. 9: Best Albums of 2019: #100 – 81
Tuesday, Dec. 10: Best Albums of 2019: #80 – 61
Wednesday, Dec. 11: Best Albums of 2019: #60 – 41
Thursday, Dec. 12: Best Albums of 2019: #40 – 21
Friday, Dec. 13: Best Albums of 2019: #20 – 1