BEST OF 2019
The Best Albums of 2019: #20 – 1
By Bandcamp Daily Staff · December 13, 2019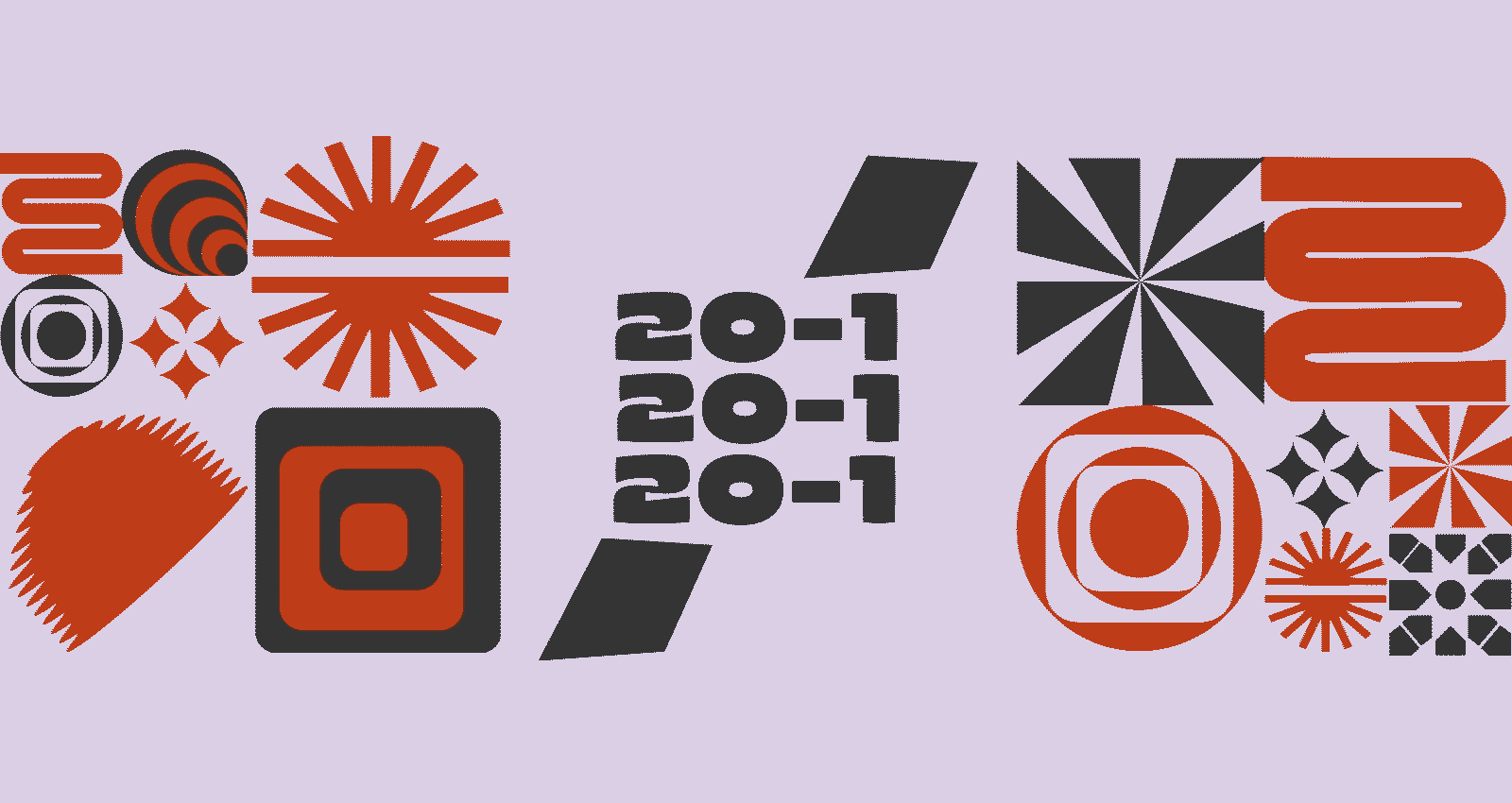 If you've come here looking for some kind of overarching throughline in these 100 records, I'll tell you right now: you can forget it. Trying to reduce 100 albums by different people from different backgrounds and various walks of life into one Big Idea is a sucker's errand, and it's not one I'm foolhardy enough to take on. Besides which: that variety is exactly the point. Part of the reason we turn to art is to provide us with perspectives other than our own—to give us a glimpse into someone else's world, and to teach us how it looks—or, in this case, sounds. Sometimes, it sounds like death metal songs about aliens; sometimes, it sounds like anti-capitalist post-punk; sometimes, it sounds like hard-hitting hip-hop, and sometimes it sounds like synth-laden torch songs. Whatever the case, we hope you find something here that broadens your world—whether it's musically, socially, politically, spiritually, or some combination of all of those. These are the Best Records of 2019.
—J. Edward Keyes, Editorial Director
Monday, Dec. 9: Best Albums of 2019: #100 – 81
Tuesday, Dec. 10: Best Albums of 2019: #80 – 61
Wednesday, Dec. 11: Best Albums of 2019: #60 – 41
Thursday, Dec. 12: Best Albums of 2019: #40 – 21
Friday, Dec. 13: Best Albums of 2019: #20 – 1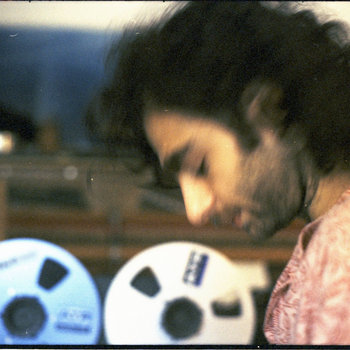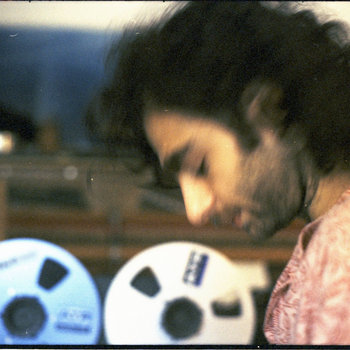 Merch for this release:
Compact Disc (CD), Vinyl LP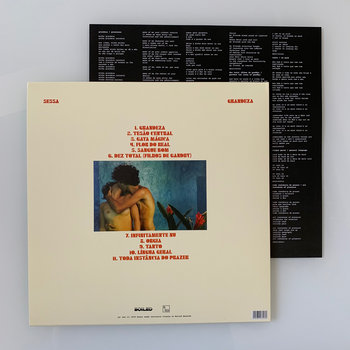 From the fuzzy guitar-driven energy of Boogarins, to the string-laden freakfolk of O Terno, and the relaxed vibe of Leonardo Marques, 2019 had no shortage of striking music from Brazil. So it's fitting that the strongest of the bunch was a love letter to the history of Brazilian music itself. On Grandeza, the Sao Paolo-based Sessa employs only a minimal palette of instrumentation and vocals, and uses them to craft a worthy tribute to greats like Caetano Veloso and Joyce, twisting his breezy sounds into something new with unexpected doses of free jazz and dreamy psychedelia.
-Andrew Jervis
Listen to an interview with Sessa on Bandcamp Weekly.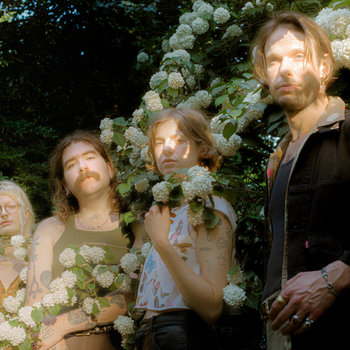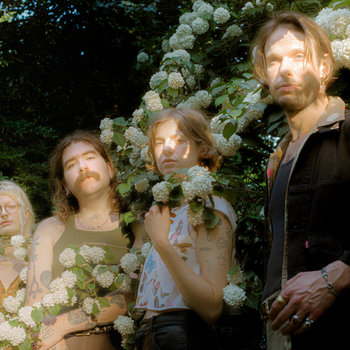 Merch for this release:
2 x Vinyl LP, Vinyl LP, Compact Disc (CD), Cassette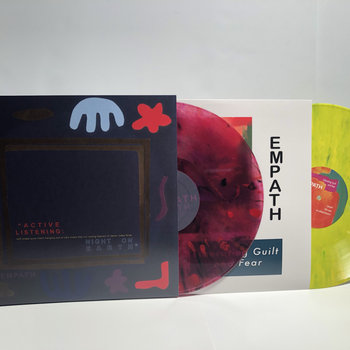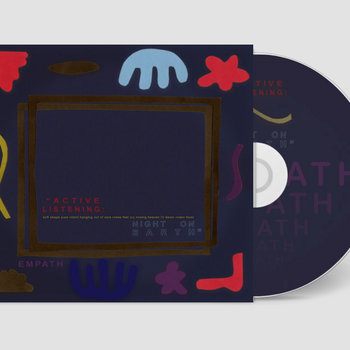 Art created by people on the margins is often pigeonholed as music dedicated to revealing the darkest parts of life. Empath doesn't play by those rules. The Philly quartet has an unapologetically hopeful outlook; their blend of art-punk-meets-noise-meets-indie-pop is lush and sparkling. Perfectly at home on Get Better Records—which, in the label's own words, is run "by the queers, for the queers"—Active Listening is a bright, sparkling record, where overdriven guitars collide with spritely keys and walloping rhythms. And with clear-eyed lyrics like, "I am lying where I left myself / I am smiling so wide," Empath position themselves as posi harbingers of joy in an increasingly harsh world.
-Kerry Cardoza
Brittany Howard
Jaime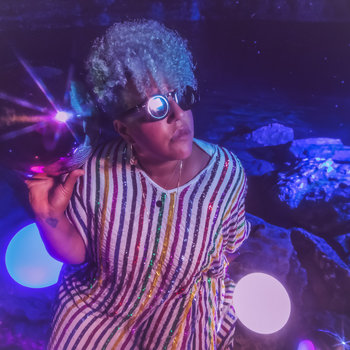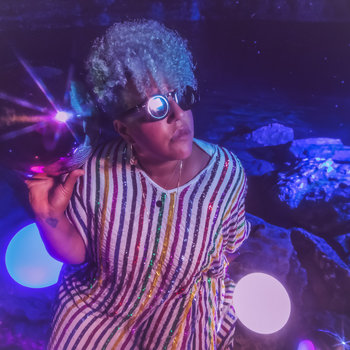 Merch for this release:
Vinyl LP, Compact Disc (CD)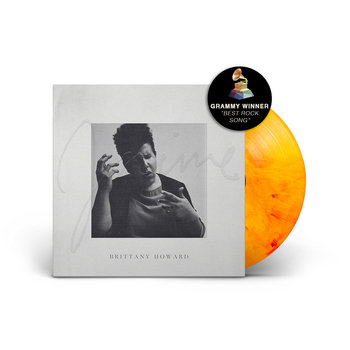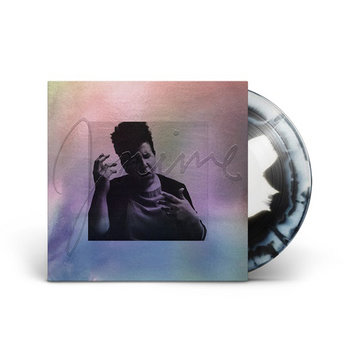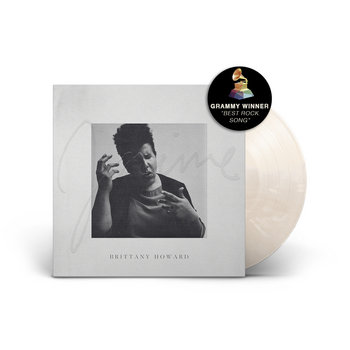 Love—in all its forms—is Brittany Howard's compass on Jaime, her solo debut. Resting comfortably in rootsy soul, rock, R&B, and hints of funk, Howard makes a case for optimism without ever saying the word itself. She celebrates heady romance on the easygoing "Stay High," and with "13th Century Metal," she offers a clear-eyed manifesto of empathy as she pledges to build a better world. She even approaches spirituality from a position of grace, painting herself as a sinner in the hands of a forgiving God on "He Loves Me." By sharing her open heart, Howard encourages anyone listening to do the same.
–Allison Hussey
Billy Woods has been releasing harrowing hip-hop since the early '00s via his label Backwoodz Studioz, and in the last few years the Brooklyn MC has come into his own as one of the genre's most crucial and prescient voices. On Hiding Places, Kenny Segal's stripped-down but potent beats—which are all gnarly bass and thrumming guitar—bring out an extra level of clarity in the rapper's heady mix of personal and political reflection, ultimately turning the 12-track album into the most persuasive and accessible introduction yet to the growing cult of Woods.
-Phillip Mlynar
Read our interview with Billy Woods.
Backxwash
Deviancy
Backxwash's Deviancy fuses bassy, sound-system-shattering beats with anti-establishment screeds, making for a record that commandeers attention over the course of its brief runtime. Its eight songs crash, climb, and crawl through the speakers, taking on tyrants, capitalists, and transphobes on songs like "Foundation + Face Tattoos," then turning introspective on the ballad "You Like My Body the Way It Is," which explores sexual joy in the face of body dysphoria. With its almost supernatural force and otherworldly power, Deviancy doesn't feel recorded so much as conjured.

-Alex Smith
Read our Album of the Day on Deviancy.
Merch for this release:
Compact Disc (CD), Vinyl LP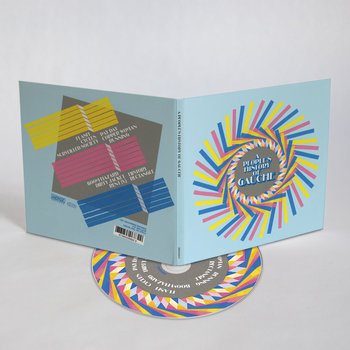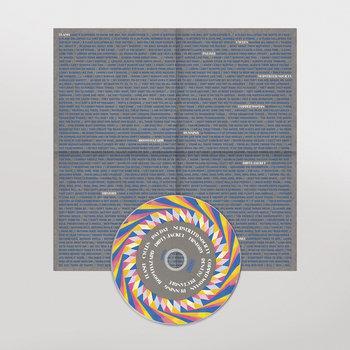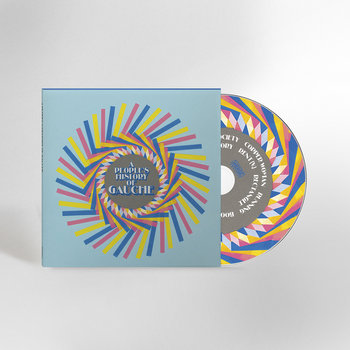 A product of the burgeoning Washington, D.C. punk scene, Gauche fill their songs with the kind of biting political commentary you'd expect from a group making music in the shadow of the White House. "Pay Day" is an unsparing look at wage inequality; on "History," Mary Jane Regalado vents her rage at seeing her accomplishments stolen by men who take the credit. But like the equally political post-punk groups of the late '70s, Gauche also know that dancing can itself be a weapon. Accordingly, the group employs bouncy sax, tense bass lines, and riotous yelps—conjuring the B-52s, Le Tigre, and Essential Logic in one manic package.
-Annie Zaleski
Read our Certified interview with Gauche.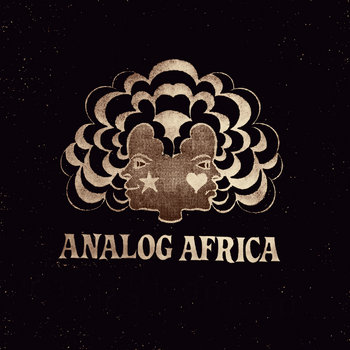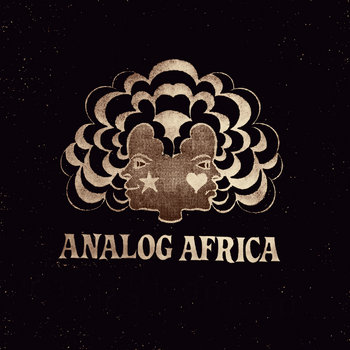 Merch for this release:
2 x Vinyl LP, Compact Disc (CD)
If the German label Analog Africa is known for one thing, it's their ability to uncover unknown music scenes, weaving extraordinary tales with songs that bring bygone eras and places back to life. This compilation is a vibrant portrait of the northern Brazilian city of Belém in the 1960s and '70s, where indigenous Amazonian sounds combined with the influences that arrived from across the Atlantic Ocean. With its frantic rhythms, trance-inducing vocals, and raw rhythm guitar, Jambú e Os Míticos Sons Da Amazônia paints a picture of an exhilarating moment in Belém's history, and honors its protagonists.
-Megan Iacobini de Fazio
Merch for this release:
Vinyl LP, Compact Disc (CD), Poster/Print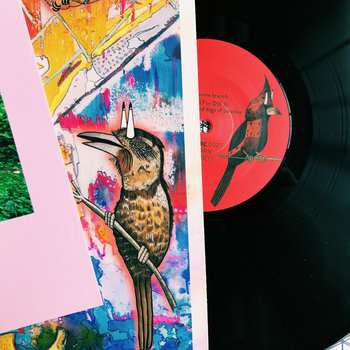 Success didn't spoil Jaimie Branch: It deepened her. The rapturous reception for the first Fly Or Die album allowed the experimental jazz trumpeter to quit her day job and focus exclusively on music. Fly Or Die II maintains the prequel's spontaneity, impish spirit, and punkish attitude, but expands the palette. Drummer Chad Taylor contributes vibraphone and mbira; Branch unveils a laconic vocal delivery, as well as a righteous political fury on the epic "Prayer for Amerikkka." It sets one's mind reeling to think about what hidden dimensions Branch might reveal next.
-Michael J. West
Read our interview with Jaimie Branch.
Listen to an interview with Jaimie Branch on Bandcamp Weekly.
Merch for this release:
Vinyl LP, Compact Disc (CD)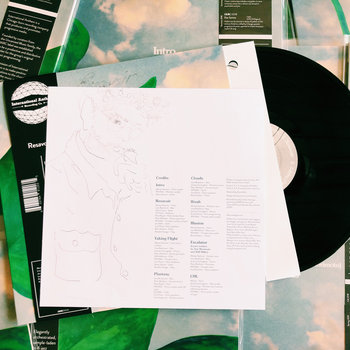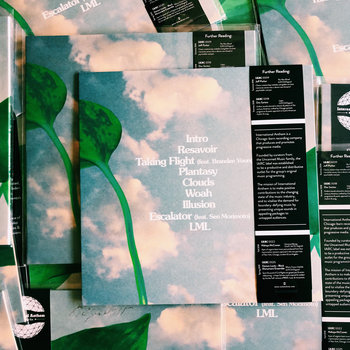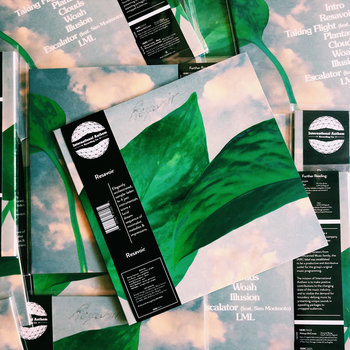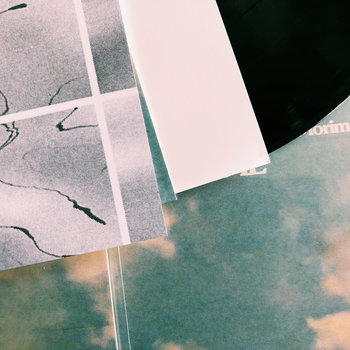 Will Miller's Resavoir project is, in some ways, a logical summary statement for Chicago's burgeoning jazz scene. Like many of his labelmates on International Anthem, Miller uses his band's debut LP as a way to springboard from jazz into a host of other genres. He surrounds himself with a who's-who of Chicago mainstays: Sen Morimoto makes an appearance on saxophone; Knox Fortune programs some drums. But despite the healthy roster of guest appearances (which also includes New York's Brandee Younger on harp), this is still Miller's show, and he uses the platform to expertly navigate from lounge jazz to big-band to '70s AM pop. It's a tour de force—one of the strongest albums this year from the Chicago scene. Resavoir is their first record together, but they already sound like a veteran group.
-Will Schube
Read our Album of the Day on Resavoir.
Listen to an interview with Resavoir on Bandcamp Weekly.
Ana Roxanne
~~~
Merch for this release:
Vinyl LP, Cassette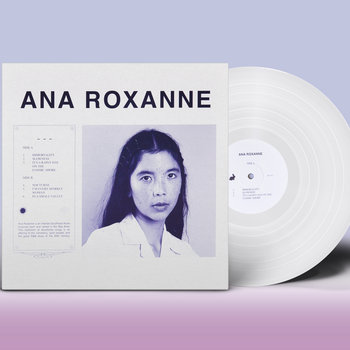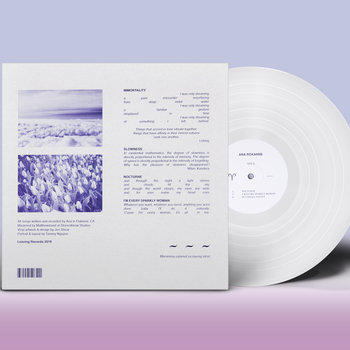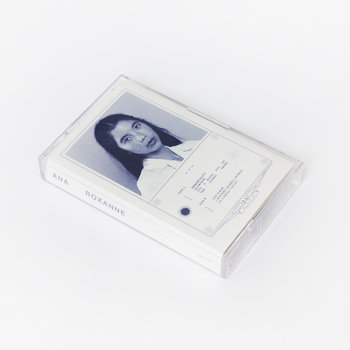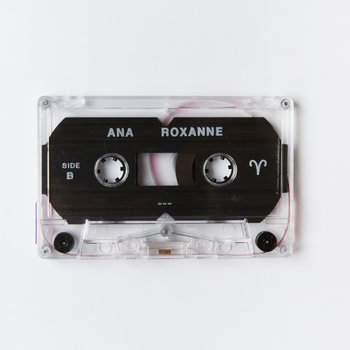 Ana Roxanne writes ambient music as a way to create "an environment that can be transformative or just very peaceful," and the six songs on her hypnotic debut—which has the unpronounceable title ~~~—do just that. There are no sweeping gestures, no crescendos, no ostentatious explosions of sound. Instead, everything flows along almost subconsciously: the five-note synth figure in the aptly-titled "Slowness" becoming a backdrop for a measured spoken-word passage endorsing the pleasures of calmness. "I'm Every Sparkly Woman"—its title a nod to Roxanne's love of R&B—turns the chorus of the Chaka Khan classic into a hymnlike refrain. "In A Small Valley" foregoes instruments entirely, opening with the tranquil sound of rainfall and ending with the sound of a child singing. ~~~ was influenced by Roxanne's travels to India, where she learned about the spiritual qualities of music. That sense of solemnity in the face of divinity runs throughout the record—a soothing balm to comfort troubled souls.
-J. Edward Keyes
Read our interview with Ana Roxanne.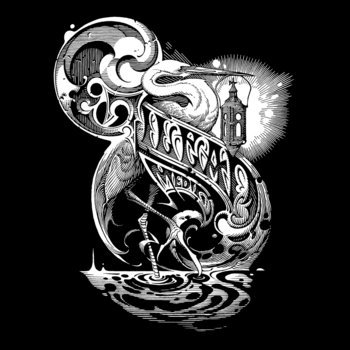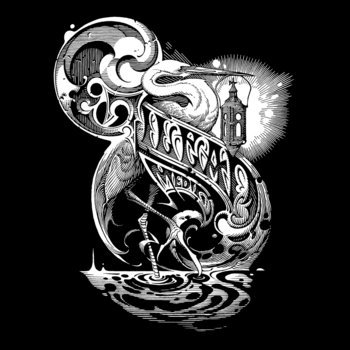 Merch for this release:
Compact Disc (CD), Vinyl LP
The Minneapolis black-metal band False don't play songs; they paint with sound at a glacial pace, with darkness as their muse. Building off the epic foundation of their 2015 debut album Untitled, Portent is their masterpiece, a larger-than-life triptych that fleshes out their already-overwhelming hellscapes with more texture and contrast. Radiant choirs clash with percussive death throes ("Rime on the Song of Returning"), solos blast through caveman percussion with tectonic force ("A Victual For Our Dead Selves"), and gurgled, inhuman cries scrape the eardrums raw. This is heavy-music maximalism at its most mesmerizing: a tortured canvas stretching to infinity (or at the very least, the closest point to infinity that can be captured on man-made materials)—and even non-metalheads can't deny its power.
-Zoe Camp
Read our Album of the Day on Portent.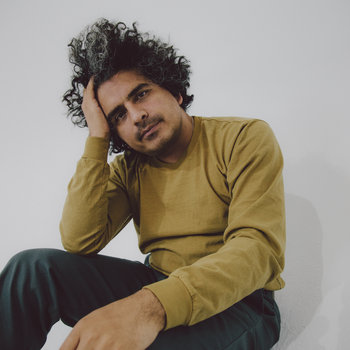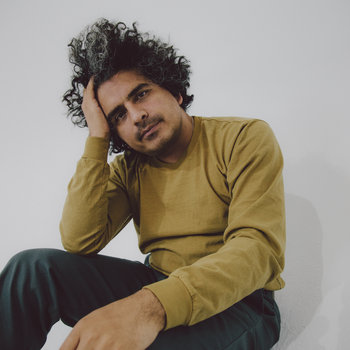 Merch for this release:
Vinyl LP, Compact Disc (CD), 2 x Vinyl LP, Poster/Print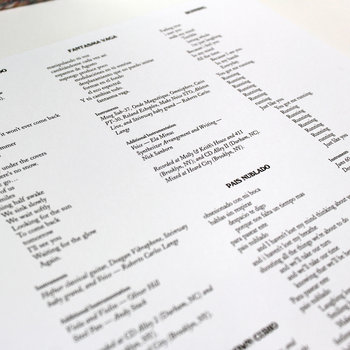 Upon finishing his gorgeous sixth album, This Is How You Smile, Roberto Lange told Rolling Stone that he cried. To anyone who's heard a note of it, this reaction shouldn't come as a surprise. Smile is a soft, almost painfully tender record, the kind that emits a gentle glow for the duration of its runtime. All of that was intentional; after the deep grooves of Private Energy Lange wanted to make a record that focused that same kind of energy on the internal. How do you make songs about aggressive stillness? For Smile, Lange did it by calling on the warm tones of bossa nova ("Pais Nublado"), soft rock ("Seen My Aura"), and AM radio balladry ("Running"), singing all of them in a voice that seems to operate just a few clicks above a whisper. The whole thing feels like a big, warm hug: the way Lange's voice tiptoes across the syllables of "Fantasma Vaga," or that long, exhaled sigh of a note he lets out before the piano line twinkles to life. The strum of the guitar on "Pais Nublado" feels like fingertips tickling the back of your neck, and "Imagining What to Do" is a quiet waltz under moonlight. It's all so moving and serene that the final track sneaks up on you like a sucker punch, opening with field recordings taken at an Abolish ICE march. It's a reminder that, in the world in which we live, the kind of loving self-care offered by This Is How You Smile is crucial, to keep from going mad.
-J. Edward Keyes
Listen to an interview with Helado Negro on Bandcamp Weekly.
Merch for this release:
Compact Disc (CD), Vinyl LP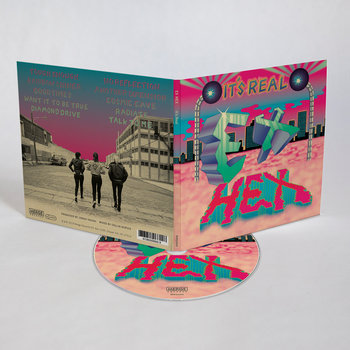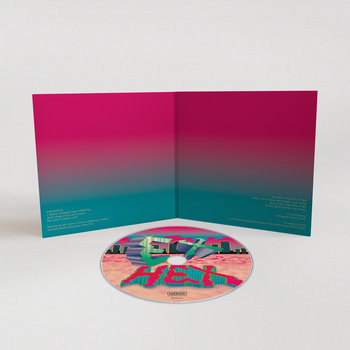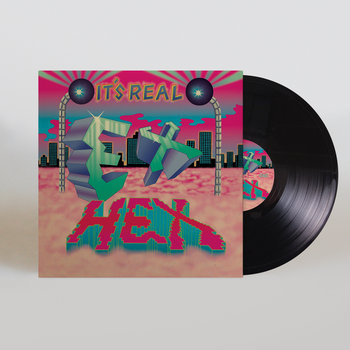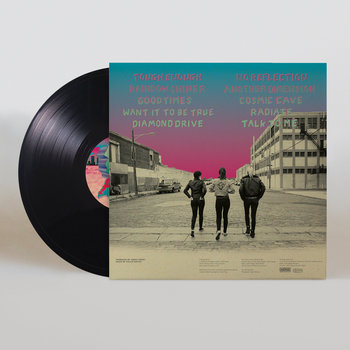 "It's real" is a potent statement to make in 2019, full of self-determination in a world where information travels in such a non-linear way, it feels impossible to discern where we are in time and space—let alone what actually is real. But Ex Hex are warriors from another dimension, where Def Leppard still top the charts and ironic nihilism is strictly for squares, sent to us by the Gods of Rock on a glittery mission to lift hearts via sick riffs delivered with unalloyed ferocity in the service of fun and friendship. It's Real is as much a celebration of the communal bliss offered by the rock band vibrating at its highest incarnation as it is about a search for authenticity, love, and all that corny stuff we've decided is no longer cool, but can't live without. Not to mention, it takes a brave bunch of formerly glum indie rockers, indeed, to replicate stadium rock without a smidge of irony: from Betsy Wright's thundering metal carnage on "Rainbow Shiner" to the sparkly comet trails left by Mary Timony's guitar lines on the enormous "Cosmic Cave," It's Real transcends its source material by approaching it with complete sincerity and true belief in the power of rock. This is good time music for bad times, and it's electrifying. Eat their stardust, kids.
-Mariana Timony
Read our interview with Mary Timony.
Merch for this release:
Compact Disc (CD), Vinyl LP, Vinyl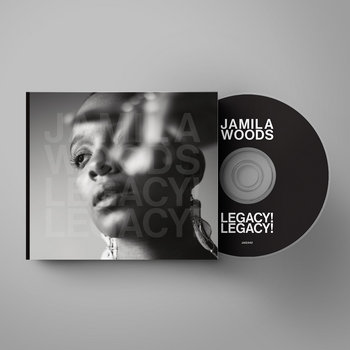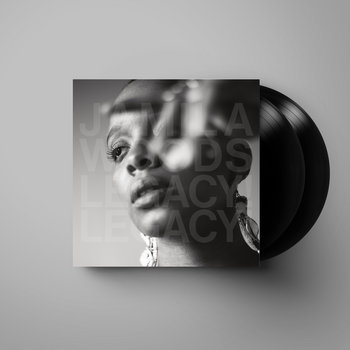 The follow up to 2016's HEAVN, Jamila Wood's LEGACY! LEGACY! explores both cultural and familial lineage. The title, taken from a letterpress by artist Krista Franklin that was inspired by Margaret Burroughs poem, sets the tone for the archival specificity that shapes the album. Woods brings to life a cross-section of Black luminaries, including Betty Davis, James Baldwin, and Sonia Sanchez—pinpointing and reimagining quotidian details of their lives as entry points for storytelling. The graceful, empowering "ZORA" precedes the cool braggadocio of "GIOVANNI," which gives way to the reclamation anthem "SONIA." With LEGACY! LEGACY!, Woods wants you to remember the names of those who paved the way.
-Diamond Sharp
Read our Certified interview with Jamila Woods.
Listen to an interview with Jamila Woods on Bandcamp Weekly.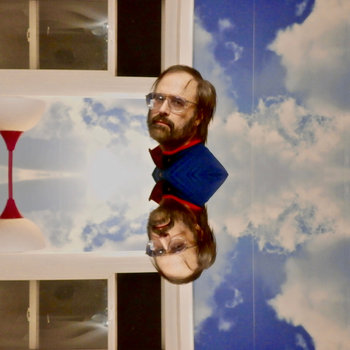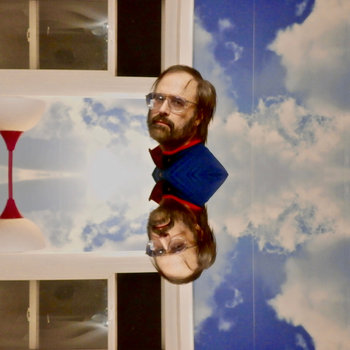 Merch for this release:
Compact Disc (CD), Vinyl LP, Cassette, T-Shirt/Shirt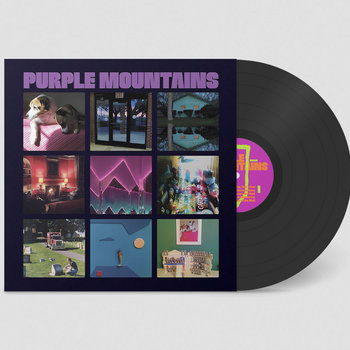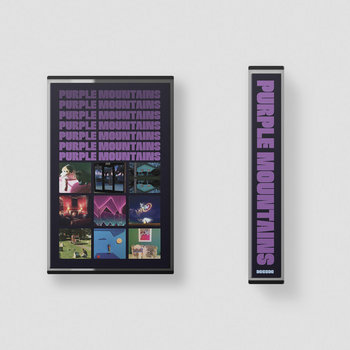 David Berman's gift to us this year was this, his first album in over a decade. It was to be his comeback—and oh, what a comeback it is. A sharp observer of human emotion capable of spinning a smart country-rock tune around plain-spoken poetry, and an artist who could cut to the quick of depression and self-destructiveness with absurdist humor—the former Silver Jew should still be with us. The fact that he is not is one of this year's many tragedies. From the true tenderness of "I Loved Being My Mother's Son" to the bleakness and joy of cheap pastiche on "Margaritas at the Mall;" the yawning need for connection on "Snow is Falling in Manhattan" to hymn of solitude "Maybe I'm The Only One For Me," Purple Mountains lodges under the breastbone and stays there, a diamond born of so much pressure, a reminder of everything that made Berman so special and so necessary.
-Jes Skolnik
Merch for this release:
Poster/Print, Compact Disc (CD), 2 x Vinyl LP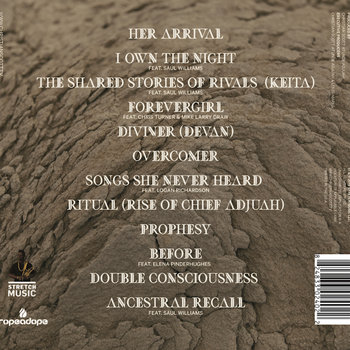 Ancestral Recall was "built as a map to de-colonialize sound," says Christian Scott aTunde Adjuah. The New Orleans trumpet prodigy's ninth studio album fits into the tradition of what he calls "sonic architecture." Its songs shift through multi-layered percussion, synth instrumentals, and varied vocals: the foundational and otherworldly "Her Arrival" combines delicate horns with chants and drums; the gentle, hymnal "Overcomer," shifts like the wind; and the layered title track, which features the poet Saul Williams, grounds the project. Scott aTunde Adjuah hopes to "codify a new folkloric tradition," with Ancestral Recall, and his soaring songs lay the foundation for a new musical outlook.
-Diamond Sharp
Read our interview with Christian Scott aTunde Adjuah.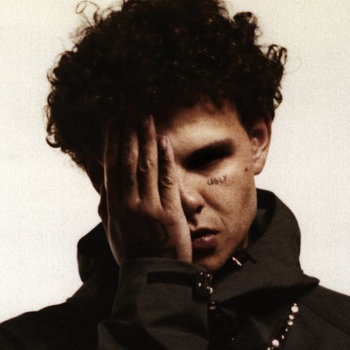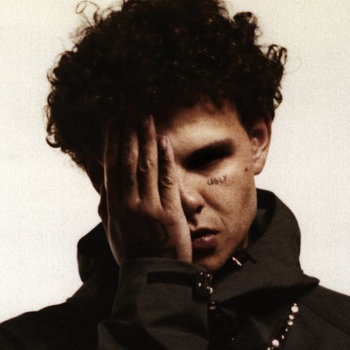 Merch for this release:
Vinyl LP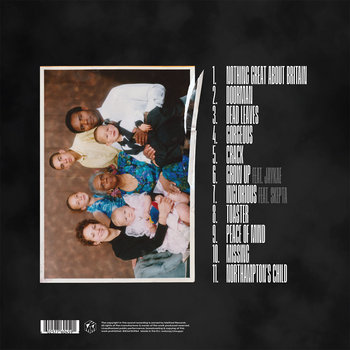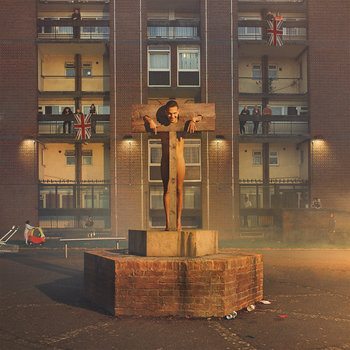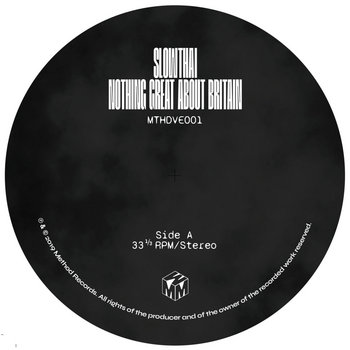 "I want to talk to people who haven't been heard and feel they can't be heard," grime MC Slowthai told Pitchfork in 2018. This, really, is the animating factor to Nothing Great About Britain, his debut album; both Slowthai's political evisceration of Britain's national mythology and his self-mythologizing are built upon it. Born Tyron Frampton, the Bajan-Irish boy from Northampton turned his pejorative childhood nickname, "Slow Ty," into an artistic clapback—it's almost impossible to imagine the MC who darts in between crisp beats and shadowy loops with pointed barbs and smart boasts being called anything but agile. His Britain lives in the streets, small-town and city alike, where the dispossessed and the forgotten feel the grim pressures of neoliberalism and austerity the most acutely.
He's got words for the royal family, of course, on the title track and a view of nightlife from the bottom on "Doorman" that's best described as grime by way of hardcore punk. (The mixture works so well it's a marvel more don't try it.) Embedded in all the gnarliness there's tenderness, too, but it's never maudlin. When the beat breaks away for a recording of Slowthai talking about his life with his single mom, who he clearly adores, and his search for a father figure on "Gorgeous," it hits hard. When he returns to that theme on closer "Northampton's Child," it feels clear-eyed and close to the bone. Authenticity is a dicey subject, but there is something that feels both incredibly specific and incredibly universal on Nothing Great About Britain. It's a human record about inhumanity. May Slowthai's voice carry, and may it lift others up.                   
-Jes Skolnik
Damon Locks and the Black Monument Ensemble
Where Future Unfolds
Merch for this release:
Vinyl LP, Compact Disc (CD)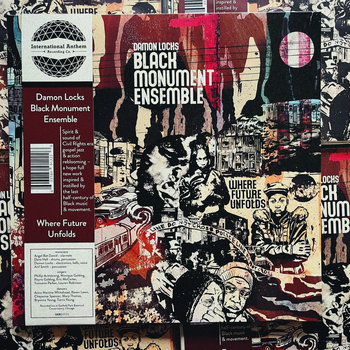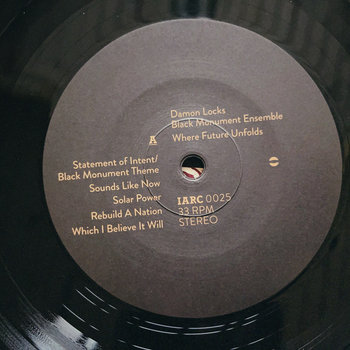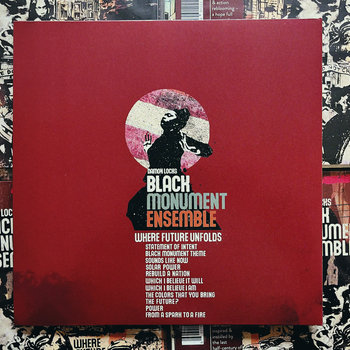 Almost 20 minutes into Where Future Unfolds, on the song "Rebuild a Nation," a child singer named Rayna Golding cuts through the din, declaring she can change a world that's "no longer working out." On an album of spoken-word poetry, soaring gospel, '60s Civil Rights audio and Black Liberation jazz, Golding's proclamation—delivered a cappella—is easily the most touching moment, a reminder that there's hope for us yet. Elsewhere, Damon Locks and the Black Monument Ensemble tap into the beautiful struggle of black life in the United States, where you love the skin you're in, but you're still seen as "other." They also unpack the pain of seeing unarmed people of color murdered by police without consequences. "There goes another one," they repeat on "Sounds Like Now," accentuating the death toll. But the album's true mission statement comes via Lena Horne—the late singer, actress, and civil rights activist—on "The Colors That You Bring." "I feel adventuresome," she says on a repurposed interview clip. "I don't know what I'm gonna do, but I'm not gonna stop." In times of unrest, that's really all we can do: reset, and keep going.
-Marcus J. Moore
Read our Certified interview with Damon Locks.
Listen to an interview with Damon Locks on Bandcamp Weekly.
Sault
5 and 7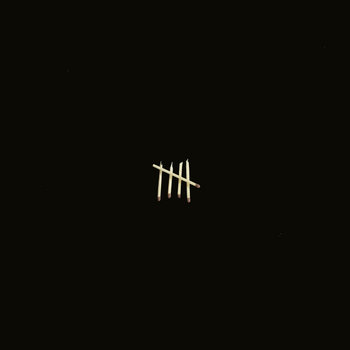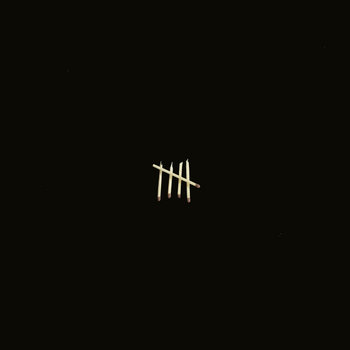 Merch for this release:
Vinyl LP, Compact Disc (CD)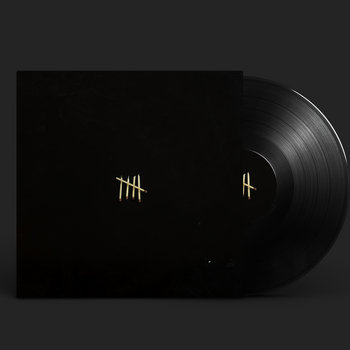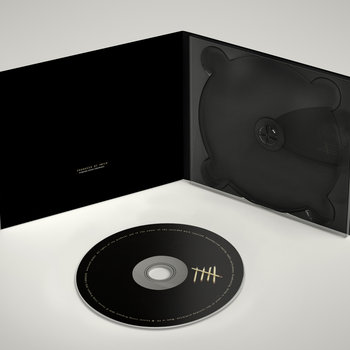 In 2006, one of the Western world's greatest philosophers opined, "People don't dance no more / they just stand there like this." Thirteen years later, plenty of people are dancing—we even have whole television shows about it—which makes the arrival of Sault perfectly timed. A mysterious UK group—or collective, or one person plus a bunch of auxiliary musicians, it is literally impossible to know for sure—Sault throw ESG, Liquid Liquid, U-Roy, and The Meters into a blender and press "puree." 5 and 7, released within months of each other, are joyous, invigorating records, full of songs that bubble and groove, every instrument deferring to the bassline.
It's their minimalism that makes 5 and 7 so fascinating; instead of cramming every corner with sound, they leave plenty of open air; bass and drums do the heavy lifting—everything else is just set dressing. For all their feel-good aesthetics, Sault have more on their mind than partying. "Foot on Necks" sets a caustic view of patriarchal oppression over a deep dub groove;  "Living in America" is a somber look at gun culture, and "No Bullshit" extols the virtues of self-love in the face of a society that's trying to break you down, ending in a joyous group chant of: "We're alright! We're alright! And we ain't giving up, we will fight!" Every one of those sentiments is pitched against limber, joyous instrumentation—acknowledging injustice, but still finding joy. In those moments, as well as others throughout the two records, Sault call to mind another quote, this one a summary of a passage by Emma Goldman: "If I can't dance to it, it's not my revolution."
-J. Edward Keyes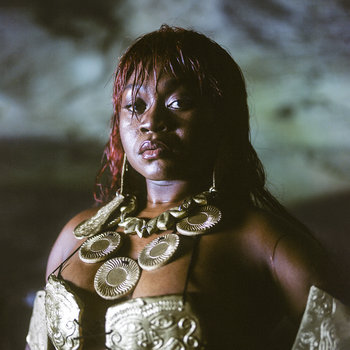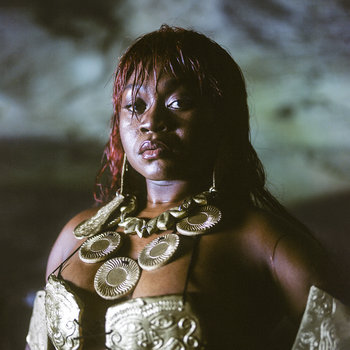 Merch for this release:
Compact Disc (CD), Vinyl LP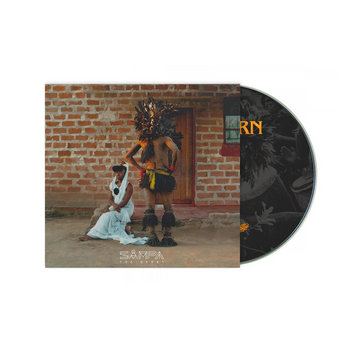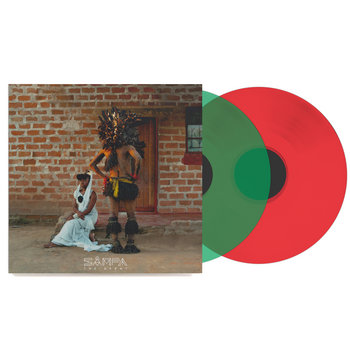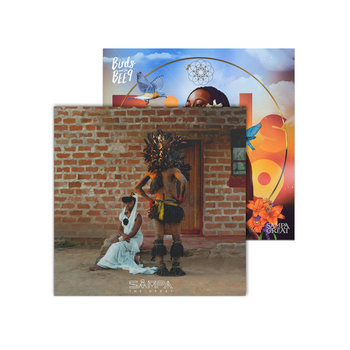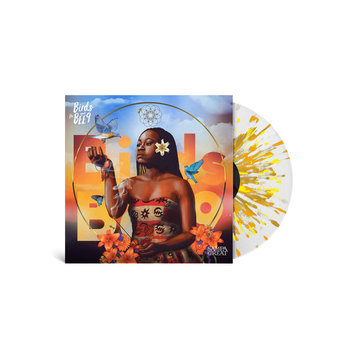 It doesn't take long for Sampa The Great to reach the heart of her debut album, The Return. "I don't need home to feel important," she proclaims on "Mwana," the LP's sprawling opening cut. "But I need a feeling of peace, I'm not broken." The rest of the album finds her fighting to maintain that tranquility as greater success looms on the horizon. And "home"—well, that was an abstract concept: As an African now living in Australia, she still carries the Motherland in her spirit, and wanted to tell the world of its illustrious beauty. She also felt the need to go back and re-teach local language and culture, so the next generation wouldn't forget where they came from. The Return is a masterful patchwork of complicated emotions, and it took tenacity to endure all the polyrhythmic dance, funk and '90s-style hip-hop tumbling from the speakers. Yet it was the year's most rewarding listen—a reminder that external praise doesn't matter if you lose yourself along the way.
-Marcus J. Moore
Read our Certified interview with Sampa the Great.
More Top 100:
Monday, Dec. 9: Best Albums of 2019: #100 – 81
Tuesday, Dec. 10: Best Albums of 2019: #80 – 61
Wednesday, Dec. 11: Best Albums of 2019: #60 – 41
Thursday, Dec. 12: Best Albums of 2019: #40 – 21
Friday, Dec. 13: Best Albums of 2019: #20 – 1