BEST OF 2019
The Best Albums of 2019: #40 – 21
By Bandcamp Daily Staff · December 12, 2019
If you've come here looking for some kind of overarching throughline in these 100 records, I'll tell you right now: you can forget it. Trying to reduce 100 albums by different people from different backgrounds and various walks of life into one Big Idea is a sucker's errand, and it's not one I'm foolhardy enough to take on. Besides which: that variety is exactly the point. Part of the reason we turn to art is to provide us with perspectives other than our own—to give us a glimpse into someone else's world, and to teach us how it looks—or, in this case, sounds. Sometimes, it sounds like death metal songs about aliens; sometimes, it sounds like anti-capitalist post-punk; sometimes, it sounds like hard-hitting hip-hop, and sometimes it sounds like synth-laden torch songs. Whatever the case, we hope you find something here that broadens your world—whether it's musically, socially, politically, spiritually, or some combination of all of those. These are the Best Records of 2019.
—J. Edward Keyes, Editorial Director
Monday, Dec. 9: Best Albums of 2019: #100 – 81
Tuesday, Dec. 10: Best Albums of 2019: #80 – 61
Wednesday, Dec. 11: Best Albums of 2019: #60 – 41
Thursday, Dec. 12: Best Albums of 2019: #40 – 21
Friday, Dec. 13: Best Albums of 2019: #20 – 1
Merch for this release:
Vinyl LP, Compact Disc (CD), Cassette, T-Shirt/Apparel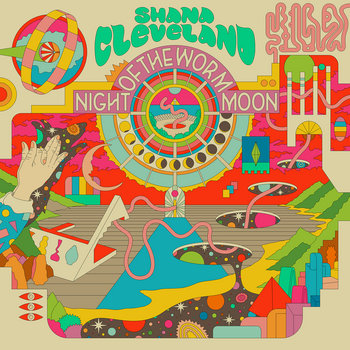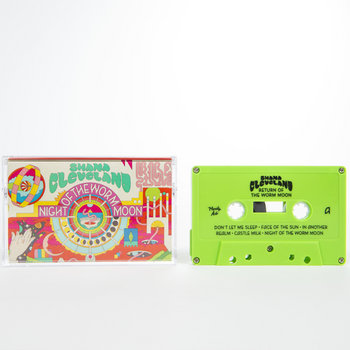 Shana Cleveland is in the middle of a nightmare when Night of the Worm Moon begins, scrambling over a fence with an unnamed threat in pursuit. "They'll catch me alive / Don't let me sleep too late," she begs on the chorus. The half-dreamt plea sets a spooky opening scene for an album of eerie acoustic lullabies that take place in subconscious worlds—ones full of menace, but equally full of love. Accompanied by only the sparest of instrumentation, Cleveland uses the meditative quality of fingerpicked guitar to create moments of heightened perception and thrumming reverie. She isn't quite a futurist—the alternate dimensions she explores in her music exist alongside our own—but where Cleveland lights up entire galaxies with her rock band, La Luz, the intimate universe she spins as a solo act can fit in the palm of your hand. Full of flickering baroque details and gorgeously arranged melodic passages, Night of the Worm Moon is another beautifully illuminated page in Shana Cleveland's book of dreams.
-Mariana Timony
Wilma Vritra
Burd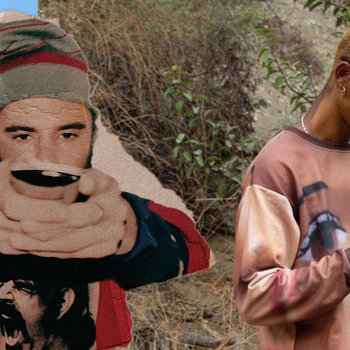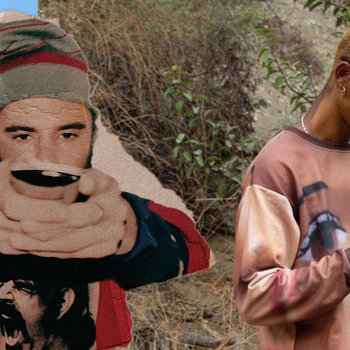 Merch for this release:
Vinyl LP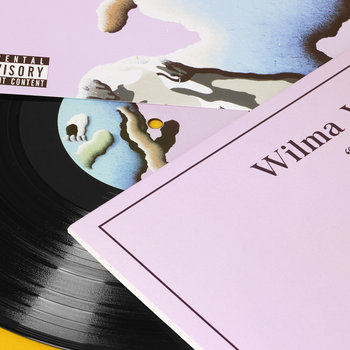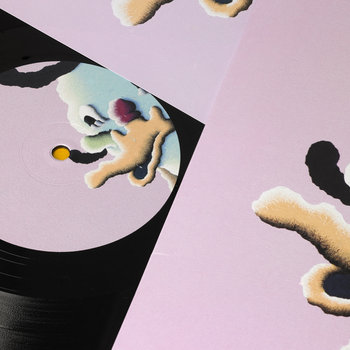 With all of the left turns Odd Future members have taken up to and through 2019, it's easy to forget about Pyramid Vritra who, back in 2012, was just another OF upstart with limitless potential. While he may not be operating with the cultural clout of Earl Sweatshirt or Tyler the Creator, his LP with London-based Wilma Archer is staggering in its own right. Over Archer's warm, sample-heavy production, Vritra proves himself an apt cultural critic, diving into a broken America, while still giving Archer enough space to explore exciting production techniques. It's a collaboration in the truest sense, where each artist gives more than they take. The result is less two creative entities bouncing off each other than a seamless synthesis—a pair of artists becoming one.
-Will Schube
Read our Album of the Day on Burd.
Kankyō Ongaku: Japanese Ambient, Environmental & New Age Music 1980-1990 feels like the culmination of this decade's evolving musical tastes and listening habits. Music-sharing blogs, YouTube recommendation algorithms, reissue culture, a newfound appreciation for new age—it all contributed to the acclaim and appreciation for the gentle tracks that make up this compilation. In a time when newsfeeds can constantly overwhelm, the tenderness of these pieces—and how assured they are in their simplicity and quietude—function as a soundtrack for much-needed repose.
-Joshua Minsoo Kim
Read our Album of the Day on Kankyō Ongaku: Japanese Ambient, Environmental & New Age Music 1980-1990.
Merch for this release:
Vinyl, Vinyl LP, Compact Disc (CD), Cassette
All Mirrors is the record Patsy Cline would have made if she had access to synthesizers. It's a dazzling tour de force, a record that centers on Olsen's alternately pleading and commanding voice, surrounding it with lush, rococo swells of strings and electronics. That Olsen was always a great singer was not the question, but never has her prowess shone as brightly as it does in these stately, turbulent songs. The stormy finale of album-opener "Lark"—with Olsen wailing "What about my dreams? What about the heart?"—drops jaws before the album is barely five minutes old, and they stay there for the remaining 45. Like Cline, Olsen has a gift for dissecting heartbreak; on the title track she compares a lover's smile to being "buried alive," and on the bleak, ghostly "Impasse," she icily sings, "Go on, on ahead / tell your friends I was wrong / Take it all out on me." All of the album's potential energy exploded in the live setting, where it became something else entirely—grand, gothy, doomy, and spectacular. All Mirrors is a tornado in an antique teacup: elegant craftsmanship and detailing, containing a powerful storm.
-J. Edward Keyes
Merch for this release:
Vinyl, Vinyl LP, Compact Disc (CD), Cassette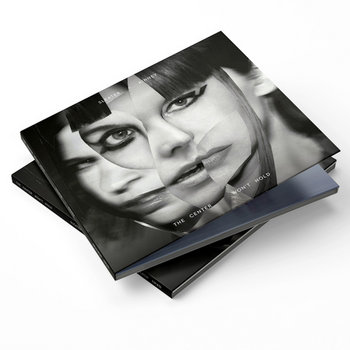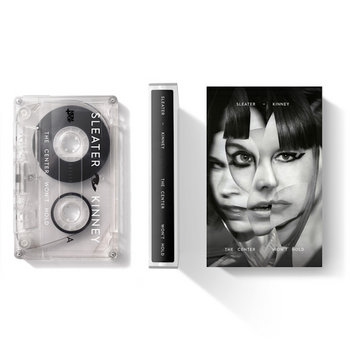 Did Sleater-Kinney have an identity crisis, or did we? On their ninth record, Sleater-Kinney remain resolutely misunderstood, though they've always sounded different from record-to-record. While Sleater-Kinney are a rock band, The Center Won't Hold isn't really rock music—the epic scope and industrial aspects of this words-and-mostly-guitarless offering—courtesy, some might say of producer Annie Clark (though who really knows)—have far more in common with stylized art pop than anything in their back catalog. But its aims are grander, as well, and Sleater-Kinney still bring a vibrating desperation and undimmed punk anger to their music in a way that suits our new era of fraying nerves and grinding anxiety. Carrie Brownstein throws off the Hollywood sparks these days, but it's true believer Corin Tucker whose full heart promises protection from the oncoming terror. "Tell me if you feel like you are lost and alone / I am your friend / You can cover me / Just come over here and give me everything" she sings on "The Future is Here." Her vocals brim with tenderness and compassion, a motherly bookend to the Tucker of 20 years past, who furiously wailed, "Not what you want? It's everything!" And everything it remains.
-Mariana Timony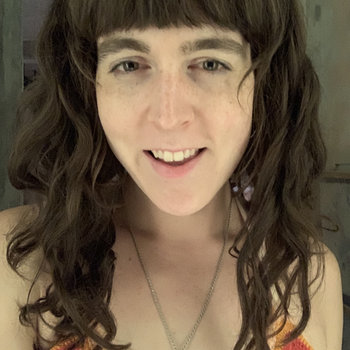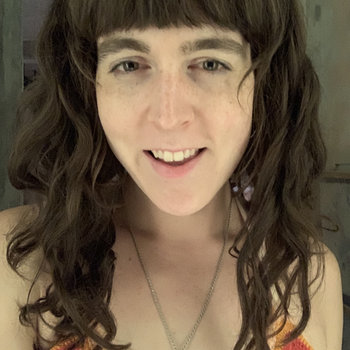 Merch for this release:
2 x Vinyl LP
Maya Bouldry-Morrison's identity as a trans woman has played an important role in her music—but not in the way those only familiar with media coverage of trans issues might expect. Her work is deeply intimate; if 2017's Where Are We Going? was a heady confessional, Resonant Body is a joyous expression of love in its many aspects. Feeding off the healing energy of the nature surrounding her New Hampshire home, Bouldry-Morrison channels the exuberance of early vocal house tracks into breaks-infused anthems that celebrate physicality. It sounds as if she's never felt more comfortable in her skin, and this collection of emotional yet empowering tracks is a personal triumph.
-Andra Nikolayi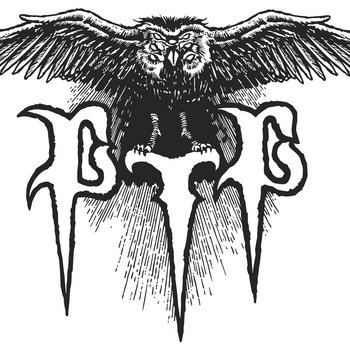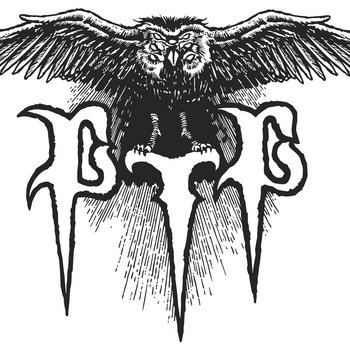 Merch for this release:
Cassette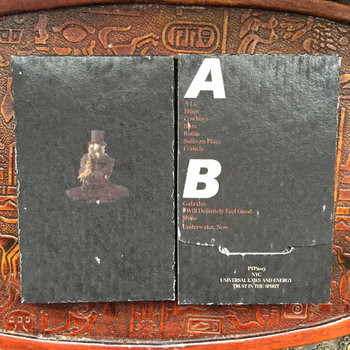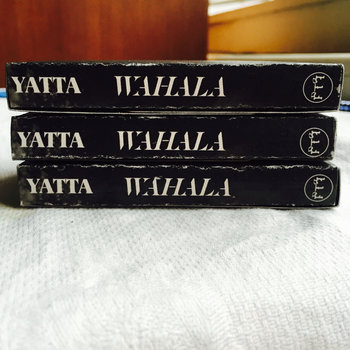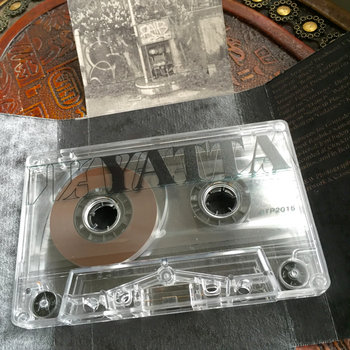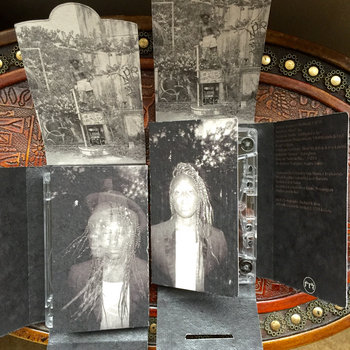 On first listen, the thing that stands out about WAHALA is its arresting, shapeshifting production. But the more you dig in, the more the patchworks of melody and haunting poetics become more hypnotic and soothing. Moments that once seemed challenging—the dizzying polyrhythms of "Blues," the shrieking and distended vocals on "Cowboys," the oceans of drone on "Shine"—begin to feel comforting; and, likewise, the moments that comforted start to feel like a challenge. YATTA's sharp taunts and haunting pleas retain their power, and listening to WAHALA feels like trying to come to terms with an album that evolves a little more every time you put it on. Even four months after its release, with ample time to explore its shadows and contours, it remains beguilingly hard to pin down.
-Ann Derrick-Galliot
Read our interview with YATTA.
ODD OKODDO
AUMA
Merch for this release:
Vinyl LP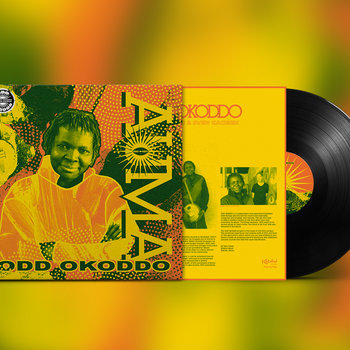 The music of Kenya has a glorious and understated beauty that remains frustratingly off the mainstream radar, despite its clear appeal. AUMA, by Nairobi duo ODD OKODDO, is an elegant collage of faint electronic drums, colorful synths, and emotive lyrics (sang in a musical style called dodo). Though the group discusses love, politics, and family, the music behind the message is AUMA's best asset, making it the perfect soundtrack for East Africa, where the party goes through the night, and well into the workday.
-Marcus J. Moore
Listen to an interview with ODD OKODDO on Bandcamp Weekly.
Merch for this release:
Vinyl LP, Compact Disc (CD), Cassette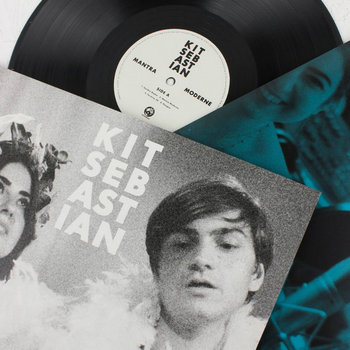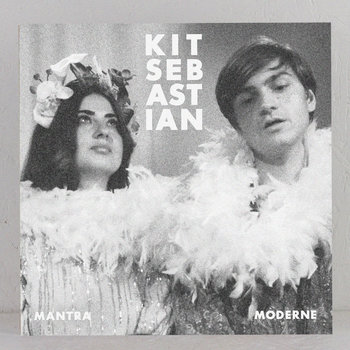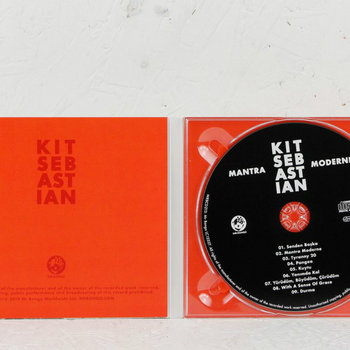 The reason why Mantra Moderne feels like a perfect 2019 record is that it's a 1969 record that never quite was. With the 50th anniversary look-backs to that decade just about done, Kit Sebastian's sparkling album feels like the European/Brazilian equivalent to the big party scene in Once Upon a Time… in Hollywood, combined with some more subdued moments, all of them percolating with stinging guitars, cool singing, and swinging rhythms. And when singer Merve Erdem busts out lyrics in her native Turkish, the world of the album comes alive in brilliant color.
-Ned Raggett
Listen to an interview with Kit Sebastian on Bandcamp Weekly.
Quelle Chris
Guns
Merch for this release:
Vinyl LP
In a time of diminishing attention spans, Quelle Chris stands proud as a standard-bearer for the album format. This spiritual sequel to last year's Everything's Fine—which snagged the #1 spot on Bandcamp's best albums of 2018—from the Brooklyn-based MC and producer pries into humankind's destructive tendencies over a bewitching backdrop of gloriously murky funk and smoldering soul and jazz loops. And while there's lyrical commentary on school shootings and socio-political ills, when Quelle ends the album by pondering his own legacy on "WYRM," his words serve as a reminder that it's the contributions of the individual that ultimately shape the world—for better or worse.
-Philip Mlynar
Read our Album of the Day on Guns.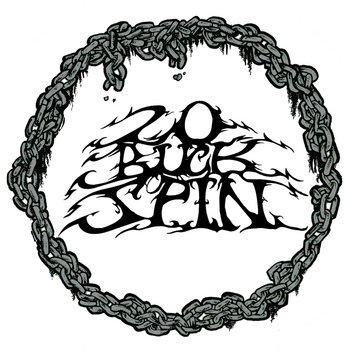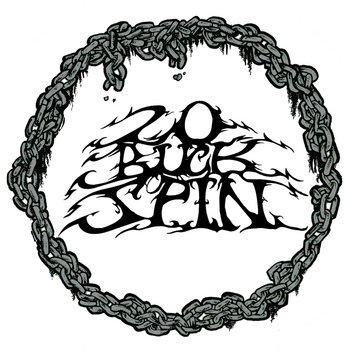 Merch for this release:
Vinyl LP, Compact Disc (CD), Cassette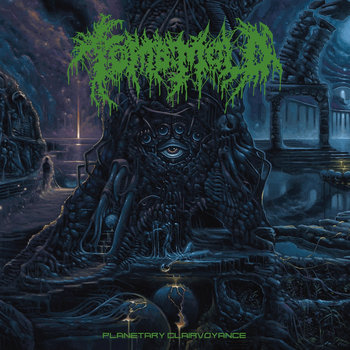 Stepping into the world of Tomb Mold's Planetary Clairvoyance feels a lot like being confronted with the futuristic-yet-ancient entity that graces its cover. This is undeniably old-school death metal, well-versed in the classics of the genre; but it's also at the cutting edge of its category. The Toronto band shows tremendous control over their craft on the sci-fi-influenced LP, deploying beat-down riffs as elegantly as acoustic interludes yet always careful to serve the record's blood-pumping, in-space-no-one-can-hear-you-scream atmosphere. It's a triumph for a band who's now made three great full-lengths in as many years.
-Brad Sanders
Read our interview with Tomb Mold.
Merch for this release:
Compact Disc (CD), Vinyl LP, Vinyl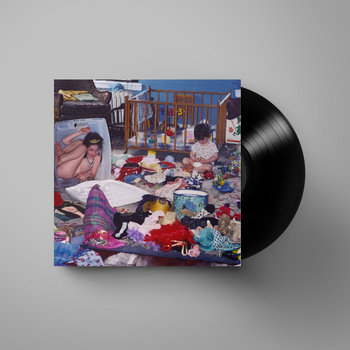 The tone of Sharon Van Etten's career-best LP Remind Me Tomorrow was made plain in its first single. "Comeback Kid" came on tougher and stronger than anything Van Etten had done before—a galloping rhythm section, big smeary synths, a fierce, toothy vocal, and lyrics that seemed to scan as defiant. But a close listen to the chorus reveals a subtle detail: a comma. "Come back, kid. Come back, kid. Let me look at you" is what Van Etten was really singing, and the tenderness in that statement is Remind Me's secret weapon. The album is big and loud and brash; "No One's Easy to Love" churns on a big, gristle-y bassline, "You Shadow" is cut into ribbons by a hulking organ riff. But there's a beating heart at the center of all of the songs, nowhere more evident than the Springsteen-style anthem "Seventeen," where a pang of nostalgia is hidden in an adrenaline-rush chorus: "Downtown hotspot used to be on this street / I used to be seventeen, I used to be seventeen / Now you're the hotshot hanging on my block…" But the song doesn't end there: instead, Van Etten approaches that hotshot to encourage her: "You're just seventeen / You're so much like me." For all of its stunning songwriting and agile arrangements, empathy is Remind Me Tomorrow's greatest asset.
-J. Edward Keyes
Read our Album of the Day on Remind Me Tomorrow.
Merch for this release:
Vinyl LP, Cassette, Compact Disc (CD)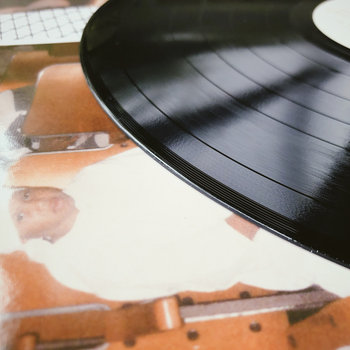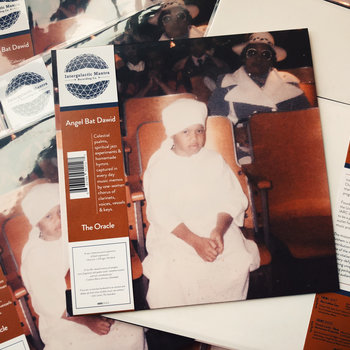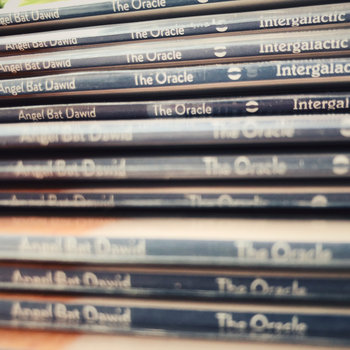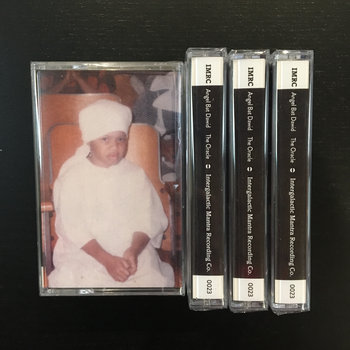 Angel Bat Dawid is an accomplished clarinetist, pianist, vocalist, and composer, a fixture on Chicago's avant-garde jazz scene. But her debut album, The Oracle, reads more like the outsider folk-art of a Jandek or Daniel Johnston. Recorded entirely (overdubs, effects, and all) on her phone, Dawid generates every sound, save a duet with South African drummer Asher Simiso Gamedze. The result is highly tuneful and well crafted, but also oddly plaintive and startlingly personal. Nearly a year out from its release, The Oracle remains an entirely unique, enthralling listen.
-Michael J. West
Read our interview with Angel Bat Dawid
Merch for this release:
Vinyl LP, Compact Disc (CD)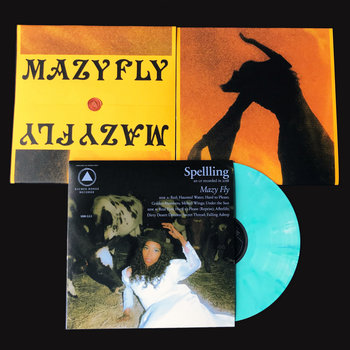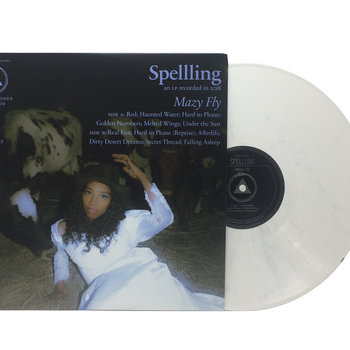 On Mazy Fly, Chrystia Cabral advances both her instrumentation and songwriting. She swapped a Juno-106 for a Microkorg, making prominent arpeggios and melodies in lieu of the ambient, brooding electronics of 2017's Pantheon of Me. She also pulled us further into her world, sharing dreams of extraterrestrials looking for a party on the cosmically bombastic "Real Fun," and investigating historical traumas like the Atlantic slave trade on the dark pop banger "Haunted Water." Mazy Fly manages to be both fun and profound—a collection of songs that takes you to the library after partying the night before.
-Jordan Reyes
Read our interview with Spellling.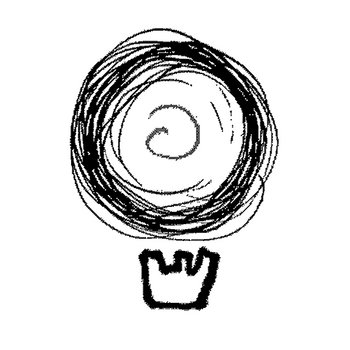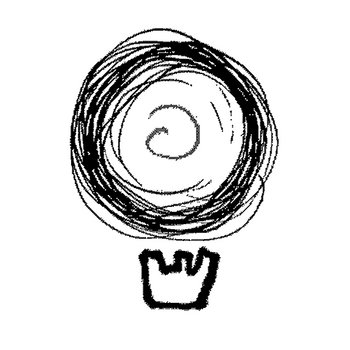 On Death Drive, Debby Friday plays the femme fatale. "I am your poison, I am your remedy," she sings on "FATAL," luring her prey. Part confessional, part nightmare—on Death Drive the slow burn of bass-y industrial is met with squelchy breakbeat and noisy, reverberated elements. Throughout, Friday unleashes an unhinged hysteria on tracks like "TREASON"  featuring Lana del Rabies, and a lustful, evocative force on "GOOD AND EVIL," cauterized only by the hymn-like drone of the final track featuring Chino Amobi. Unleashing a style-bending bloodbath, Death Drive has carved its own, vital genre.
-Andi Harriman
Read our Album of the Day on Death Drive.
Merch for this release:
Compact Disc (CD), Button/Pin/Patch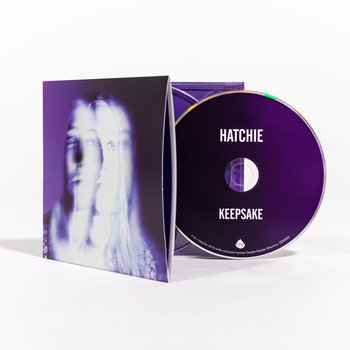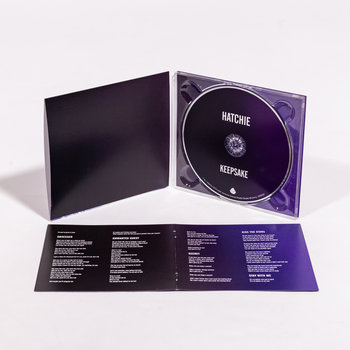 In interviews promoting her breakout EP Sugar & Spice, Harriette Pilbeam expressed reticence about the pop format, saying that her song "Sleep" was "the most pop" she would ever go. But Hatchie giving up pop songs would be like Éric Ripert trading cooking for baseball. Why quit doing something you have such a gift for? Over the course of Keepsake—which delivers on the promise of Sugar & Spice and then some—Hatchie swirls irresistible hooks in cotton-candy guitars and caramel-colored synths, imagining what might happen if The Cocteau Twins reunited to collaborate with Carly Rae Jepsen. But amidst the giant, billowing clouds of sound lay deceptively searching lyrics. On the sterling album standout "Her Own Heart," over guitars that wax and wane like the tide, she offers, "No more smiling from the sidelines / No longer the girl with the cynical view / Think it's high time now she was her own muse." On Keepsake, Hatchie steps in from the sidelines herself, crafting an elegant, intoxicating pop record that sinks deeper and deeper into the skin until it becomes the sugar in your bloodstream, waking you up and making you smile.
-J. Edward Keyes
Read our Certified interview with Hatchie.
Merch for this release:
Vinyl LP, Compact Disc (CD), 2 x Vinyl LP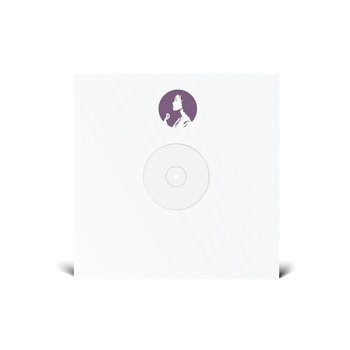 On Significant Changes, Jayda G nimbly walks the line between functional club jams and intricate songwriting. Lead single, "Leave Room 2 Breathe," draws influence from classic New York house, while its post-punky bassline gives it a unique attitude and flair, making it the perfect primer for the album. Across the record, Jayda G takes inspiration from a variety of dance movements, but she never allows herself to drift into pastiche. While many of her peers go for a markedly experimental approach to making albums, Significant Changes is defiantly song based—all the better for Jayda G to flex her muscles not just as a producer, but as a skilled songwriter and arranger.
-Sean Keating
Read our interview with Jayda G.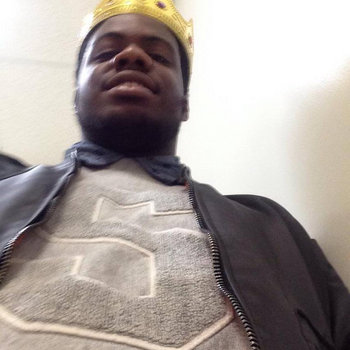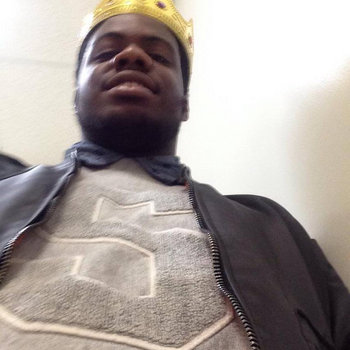 Capturing the experience of grief requires a steady hand; on "Whole Wide World," the second track on Tears of Joy, MIKE handles it ably: "All my struggles set in stone, wish they left the earth." To grieve is to smoke spliffs through sleepless nights, and to swaddle dispatches from days when, "life feels like a Rubik's," in jazz and soul loops that emit warmth, regardless of the pain that rests above them. MIKE references his mother in the present tense, despite her recent passing because, in a way, she remains the rapper's moral compass. During a time when other people would be seeking closure, MIKE demonstrates how exploring pain can be its own kind of catharsis.
-Christina Lee
Merch for this release:
Vinyl LP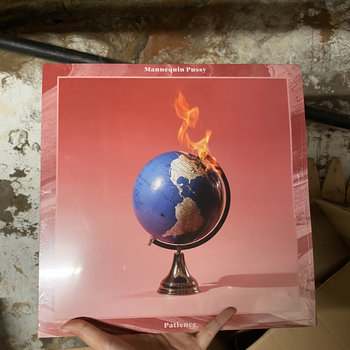 In an era when rage and frustration are status quo, it's a pleasant surprise to hear Philadelphia punks Mannequin Pussy traverse new territory on Patience. While singer/guitarist Marisa Dabice confronts some of life's darkest demons—abuse, greed, and heartbreak—the band's usual storm of dense, guitar-driven rock retains its shimmer. Slashing riffs are offset by the appearance of dreamy, atmospheric guitars, and Dabice's voice swings from furious roar ("Cream") to something softer and almost romantic ("High Horse"). It's a complex journey—an album rooted in recovery instead of anger, and a reminder that even the deepest cut can eventually heal.
-Megan Seling
Read our Album of the Day on Patience.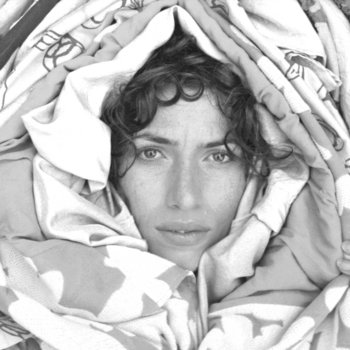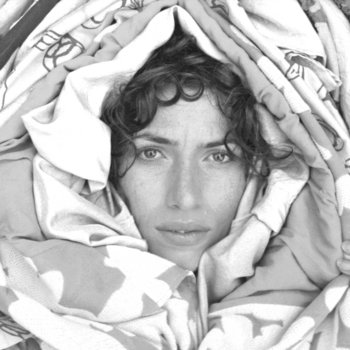 "I wanted to deliver something that says: I love all of it. I hate all of it, but I love all of it," Aldous Harding told Bandcamp in an interview about third LP Designer. The New Zealand artist does appear to let all her cards show on this elegant collection of songs—at first. Cosseting herself in a coterie of warm musical sounds and players, Harding mischievously announces her aim to, "live with melody and have an honest time" on sprightly opening track "Fixture Picture," her voice as sweet as spun sugar. But it's all part of a grander trick played by this most mutable of artists, who excels at cloaking sublimely heartbreaking high drama in crowd-pleasing cocktail hour pop. "It's the greatest show on earth you shall receive," she confides with a wink on mid-album banger, "Zoo Eyes," a song with a pinwheeling chorus promising a carnival of delights while the verses revel desperately in wretchedness. Yet Aldous Harding is the designer of the title, and her grip on our heartstrings only grows tighter as her touch becomes lighter, and her approach more playful.
-Mariana Timony
Read our Certified interview with Aldous Harding.
More Top 100:
Monday, Dec. 9: Best Albums of 2019: #100 – 81
Tuesday, Dec. 10: Best Albums of 2019: #80 – 61
Wednesday, Dec. 11: Best Albums of 2019: #60 – 41
Thursday, Dec. 12: Best Albums of 2019: #40 – 21
Friday, Dec. 13: Best Albums of 2019: #20 – 1