BEST OF 2019
The Best Albums of 2019: #60 – 41
By Bandcamp Daily Staff · December 11, 2019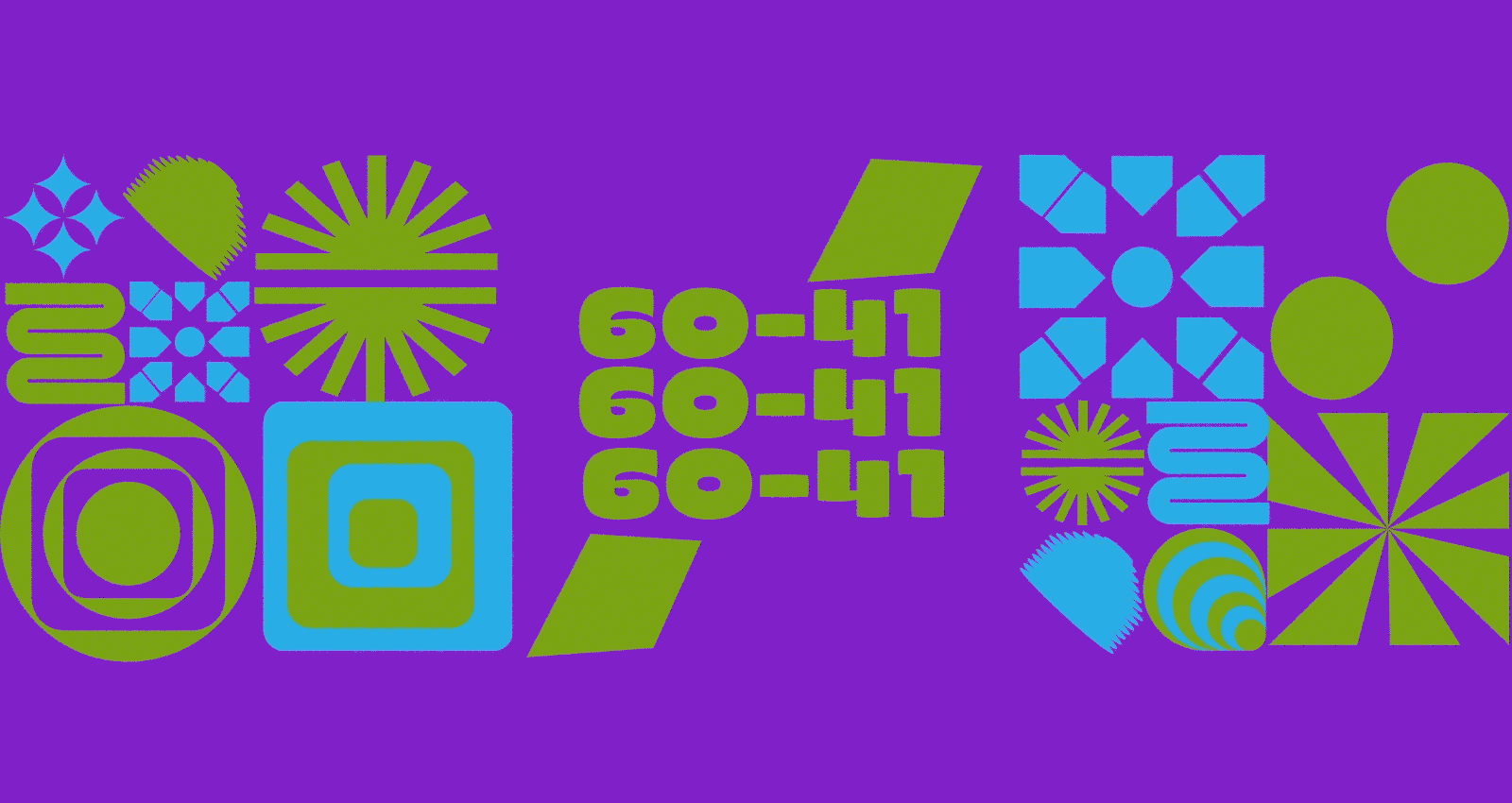 If you've come here looking for some kind of overarching throughline in these 100 records, I'll tell you right now: you can forget it. Trying to reduce 100 albums by different people from different backgrounds and various walks of life into one Big Idea is a sucker's errand, and it's not one I'm foolhardy enough to take on. Besides which: that variety is exactly the point. Part of the reason we turn to art is to provide us with perspectives other than our own—to give us a glimpse into someone else's world, and to teach us how it looks—or, in this case, sounds. Sometimes, it sounds like death metal songs about aliens; sometimes, it sounds like anti-capitalist post-punk; sometimes, it sounds like hard-hitting hip-hop, and sometimes it sounds like synth-laden torch songs. Whatever the case, we hope you find something here that broadens your world—whether it's musically, socially, politically, spiritually, or some combination of all of those. These are the Best Records of 2019.
—J. Edward Keyes, Editorial Director
Monday, Dec. 9: Best Albums of 2019: #100 – 81
Tuesday, Dec. 10: Best Albums of 2019: #80 – 61
Wednesday, Dec. 11: Best Albums of 2019: #60 – 41
Thursday, Dec. 12: Best Albums of 2019: #40 – 21
Friday, Dec. 13: Best Albums of 2019: #20 – 1
The Same, But By Different Means is a portrait of an artist exploring the aftermath of personal and musical change. Previously recording as Un Blonde, the Montreal-based Jean-Sebastien Audet reinvents himself via a series of intimate home recordings that play like musical diary entries. Conceptually inspired by the color blue, the project is anchored by earthy acoustic guitar-infused songs like "Into the Forefront," "Curtain of Rain," and "Goodbye Reason, Goodbye Rhyme," where Jarvis's tender but wizened lyrics cast him in the revered lineage of '70s folk-soul singer-songwriter Terry Callier.
-Phillip Mlynar
Read our interview with Yves Jarvis.
Listen to an interview with Yves Jarvis on Bandcamp Weekly.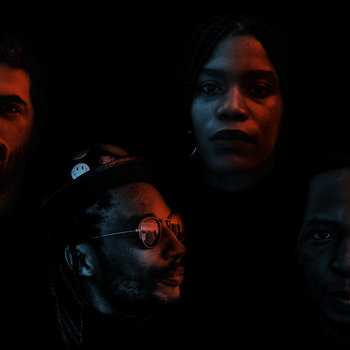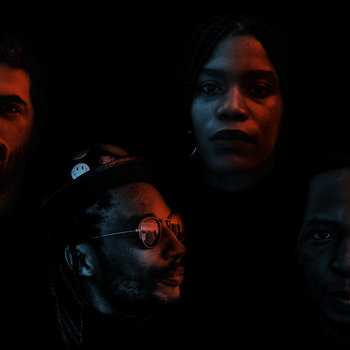 Merch for this release:
Vinyl LP
South Africa has played a crucial role in the world of free jazz, producing formidable players like Louis Moholo, Johnny Dyani, and Dollar Brand. Documenting a one-off performance (recorded amidst a bunch of unofficial vendor shops in Troyeville, Johannesburg), six-piece SPAZA's debut reveals that there remains a vibrant scene in the country today. The set strikes an uncanny balance between improv, tribal trance, and AutoTune. Is it the spiritual jazz album that Future never made? What if Grachan Moncur III made future R&B? Haunting, thrilling, catchy, and ritualistic all at once, SPAZA defied all categorization and fearlessly explored a rarefied new space.
-Andy Beta
Read our Album of the Day on SPAZA.
Listen to an interview with SPAZA on Bandcamp Weekly.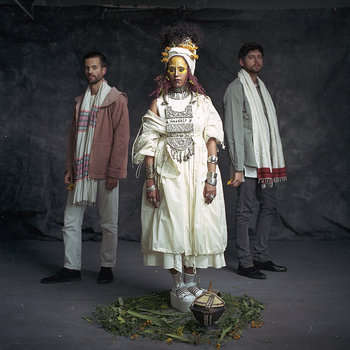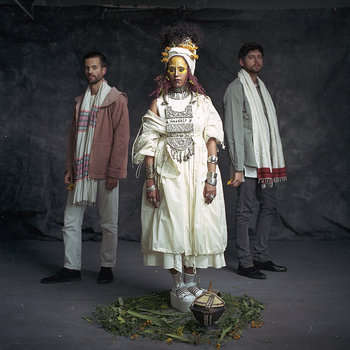 Merch for this release:
Vinyl Box Set, Compact Disc (CD), Vinyl LP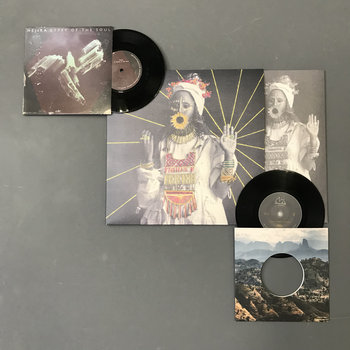 Thread of Gold defies easy categorization. Neo-soul, jazz fusion, post-rock, psychedelia, and world beat all filter into the London trio's musical exploration of Ethiopia, lead vocalist Rahel Debebe-Dessalegne's native land. The album is a personal odyssey for Debebe-Dessalegne. Her ethereal singing is the album's focal point, ensuring that even at their funkiest or folksiest, Hejira—surrounded by a large assemblage of guest musicians, including a string quartet—never quite comes down to Earth.
-Michael J. West
Read our interview with Hejira.
Merch for this release:
Compact Disc (CD), 2 x Vinyl LP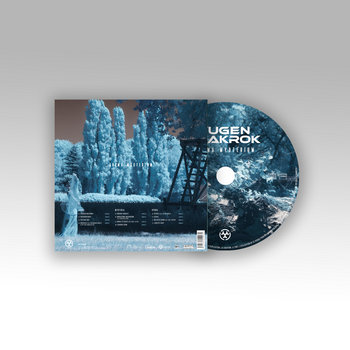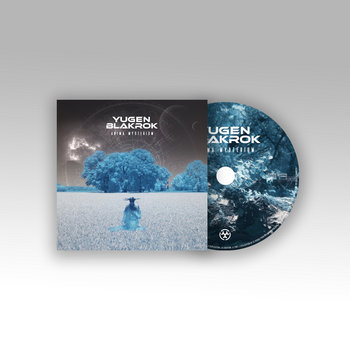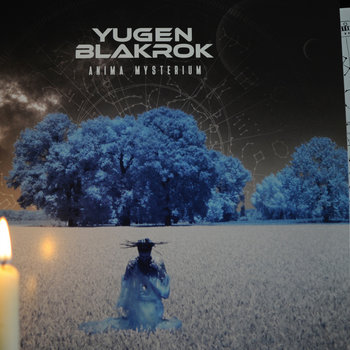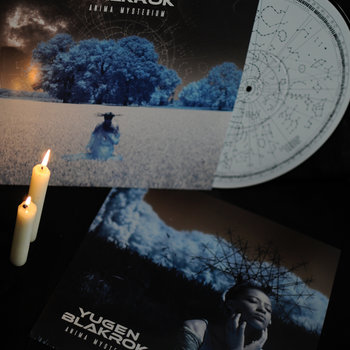 Yugen Blakrok's follow up to 2013's Return Of The Astro-Goth establishes the Johannesburg-based MC as one of her generation's most vivid and lucid world builders. Inspired by astrological theories and ancient mythology, she spins sci-fi tales featuring transformative organic matter, magical protective amulets, and battles with seven-tongued beasts. Blakrok's verses are backed by hazy rock and soul-sampling production courtesy of Kanif, who embellishes dusty '90s-style drum loops with freaky futuristic distortion—a combination that gives Anima Mysterium a feel that's both otherworldly and timeless.
-Phillip Mlynar
Read our Album of the Day on Anima Mysterium.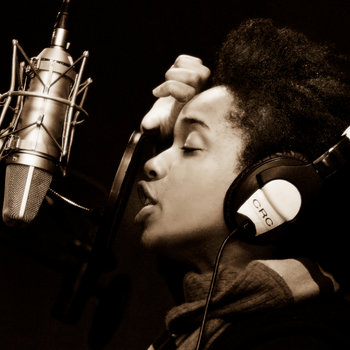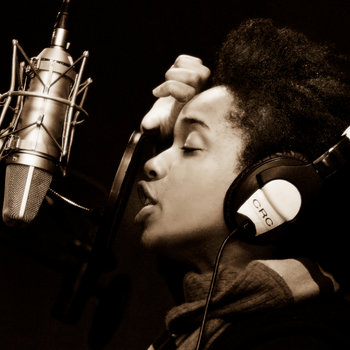 Merch for this release:
Vinyl LP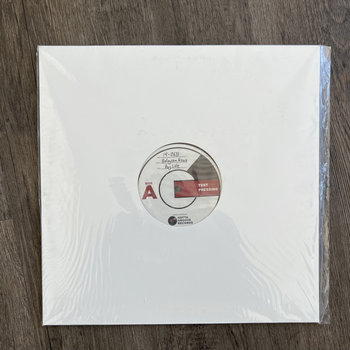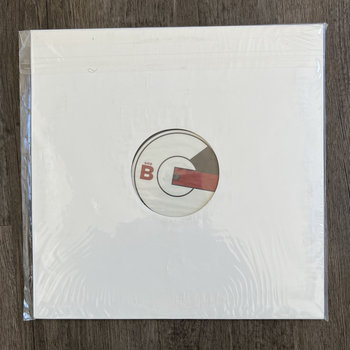 Veteran MC Psalm One's FLIGHT OF THE WIG is a spiky rap album that sets sharp commentary on identity politics over sonorous, bass-centric beats. She connects club dancers to religious figures ("Twerking4Feminists"), deals with Trump-era tumult ("WWIV"), and navigates fleeting social media fame ("Ain't 2 Famous"). There's also a glorious evisceration of homophobes on "Nasty Jazz Hands," which comes complete with a rallying cry that represents Psalm One's 2019 manifesto: "I rap for women with new agendas / Got rules to bend, friend, are you offended?"
-Phillip Mlynar
Read our Album of the Day on FLIGHT OF THE WIG.
Merch for this release:
Vinyl LP
We Out Here, released last year on Gilles Peterson's Brownswood Recordings, featured music by some of the biggest stars of the London jazz scene, and Kokoroko's quiet, introspective "Abusey Junction" was one of the compilation's standouts. The band's new, self-titled EP consists of only four songs, but it combines the rhythms of Afrobeat and highlife, the energy of club music, and the rich legacy of jazz. More than just a fine example of London's jazz scene, the young, female-led, and multicultural Kokoroko are a harbinger of new exciting developments in British music as a whole.
-Megan Iacobini di Fazio
Read our Album of the Day on Kokoroko.
Listen to an interview with Kokoroko on Bandcamp Weekly.
Merch for this release:
Vinyl LP
Perrin Moss is best known as the drummer of future-jazz quartet Hiatus Kaiyote. But the percussionist and producer emerged as a beat-scene force in his own right with Pareidolia, released under the name Clever Austin. Moss draws on his background in hip-hop production to drive the LP, which moves from gauzy, Madlib-inspired beats to psychedelically skewed electronic compositions that sound like something Warp Records would have released in the '90s. Drums are still Moss's primary inspiration, but Clever Austin is a delightful one-man band.
-Will Schube
Read our interview with Clever Austin.
Listen to an interview with Clever Austin on Bandcamp Weekly.
avery r. young
tubman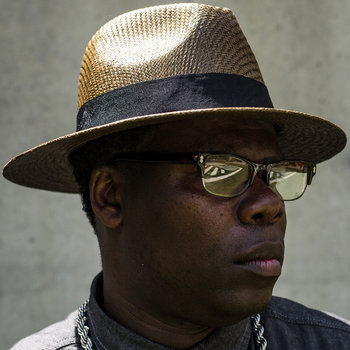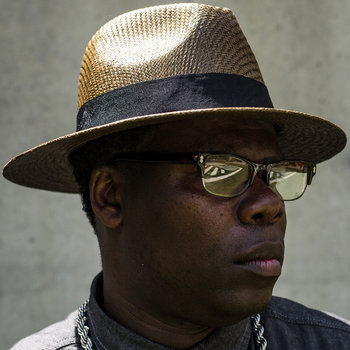 Merch for this release:
Vinyl LP, Compact Disc (CD)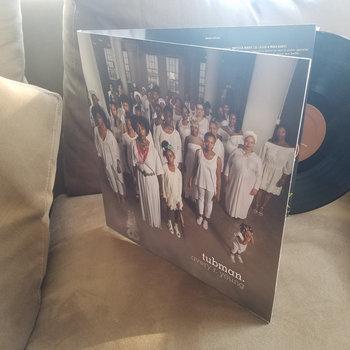 Poet avery r. young infuses every moment of his sophomore album tubman with the kind of urgency that only true spiritual fervor could inspire. Dedicated to Harriet Tubman and inspired by neckbone, the book of poetry Young also released this year, the album fuses blues, funk, and gospel to soundtrack a walk through the ways African-American histories and legacies live on. Like fellow Chicago poet-musician Jamila Woods, who honored black icons on this year's Legacy! Legacy!, young pays explicit homage to figures like Billie Holiday and Nina Simone, as well as Tubman herself. The result is a collection of songs that comfort, while driving the listener to their feet.
-Ann-Derrick Gaillot
Read our Certified interview with avery r. young.
Merch for this release:
Vinyl LP, Compact Disc (CD)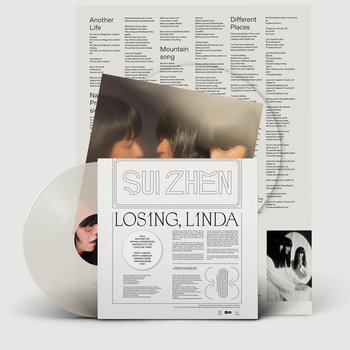 On Losing, Linda, Sui Zhen tackles a wide range of topics—grief, technology, identity—and conjures up emotions that range from uneasiness to serenity, hopefulness to confusion. There's an exactness to the way it's all conveyed—which is even more impressive, considering the way her playful brand of synth-pop is influenced by an array of musical styles: bossa nova, lounge, Japanese city pop, lovers rock, and post-punk. Building on ideas explored on previous releases, Sui Zhen has crafted an album that's more ambitious and cohesive than anything she's done before.
-Joshua Minsoo Kim
Read our Certified interview with Sui Zhen.
Slauson Malone's new LP is titled A Quiet Farwell, which may refer to his departure from New York's most eclectic jazz upstarts, Standing on the Corner. But A Quiet Farwell is anything but quiet. This is the underbelly of New York hip-hop: the grime has been calcified and ground into dust, swallowing the city's golden age and regurgitating it as a delightfully dour concoction of lo-fi beats and sketches of a broken world. Here, Malone lives in quiet chaos, turning his city's character into a reflection on interiority.
-Will Schube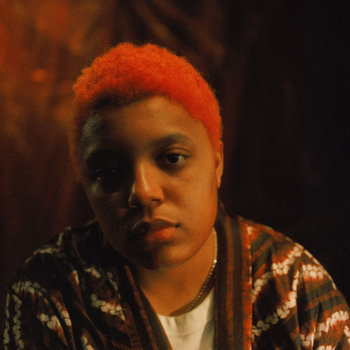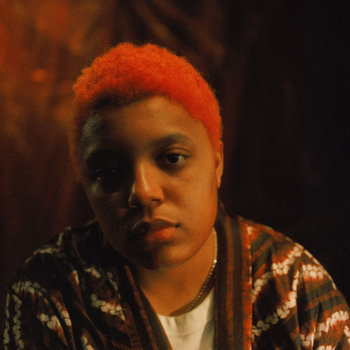 Merch for this release:
Vinyl LP, Compact Disc (CD)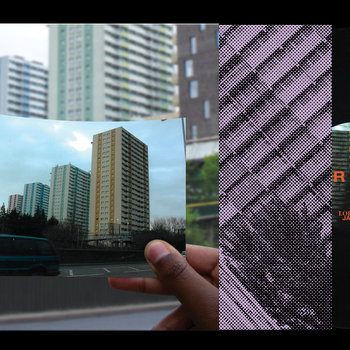 Treading the delicate line between the sensual and the visceral, For You and I is a striking statement of purpose. Producer Loraine James draws on her childhood memories of growing up in a council estate, her experiences fighting for space as a queer person, and the thrill of a new love to create a glitchy, intoxicating album full of dark, poignant beauty. Her ability to fuse elements of jazz, grime, and IDM into new forms is practically alchemical; elegant phrases emerging from punchy kicks bristle with raw emotion and power.
-Andra Nikolayi
Read our interview with Loraine James.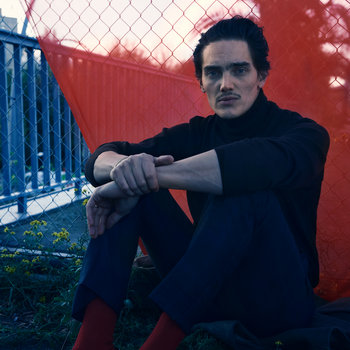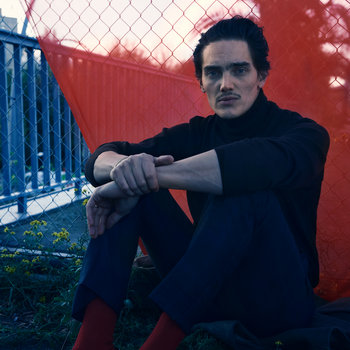 Merch for this release:
Vinyl LP, Compact Disc (CD)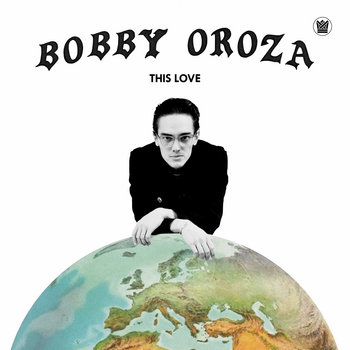 "This Love," the title track of Finnish artist Bobby Oroza's debut album, was first released in 2016, and became an underground hit. This Love makes good on that song's promise, delivering wall-to-wall velvety, lo-fi soul. The most intriguing quality of Oroza's revivalist sound is the sense of haunting anxiety that runs through each song. With a syrupy smooth croon and lines like, "I'm going down empty streets / And the lights are turning green / I'm drifting into memories / Oh, back when you were sitting next to me," on "Alone Again," Oroza has a gift for making the melancholy feel romantic.
-Ann-Derrick Gaillot
Listen to an interview with Bobby Oroza on Bandcamp Weekly.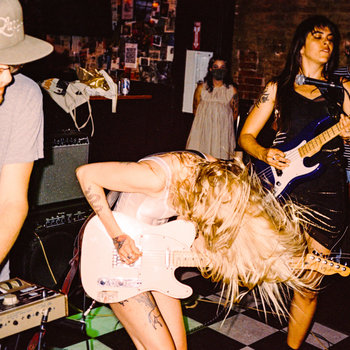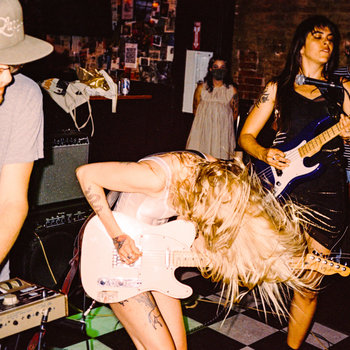 Merch for this release:
Vinyl LP, Cassette, Compact Disc (CD)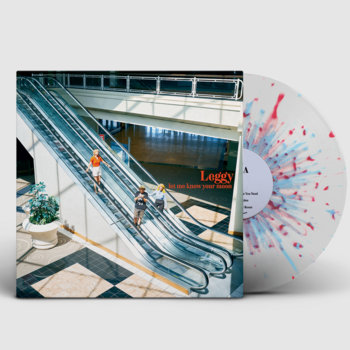 Effortlessly self-assured and effortlessly weird—because being a girl is weird—Leggy's Let Me Know Your Moon is patchwork doll punk with a big mouth full of bubblegum. To call these songs fuzzy would be an understatement. They're palpably hot and sticky, like they've been coated in a sugary gloop that's slowing the band down as they make a mad, lung-busting dash through candy pop nuggets like the Veruca Salt-esque "Bad News" or the dissonant, loopy "Taffy." Many bands are netting comparisons to Sleater-Kinney these days, but Leggy might truly have earned the mantle with this collection of scrappy, song-shaped-songs that clang and groan like they're sewn out of salvaged parts, just barely hanging together through sheer force of will. This goes for the biting lyrics too, which often sound like they've been plucked from vocalist Véronique Allaer's sparkly stream of consciousness.
-Mariana Timony
Merch for this release:
Vinyl LP, Compact Disc (CD), Bag,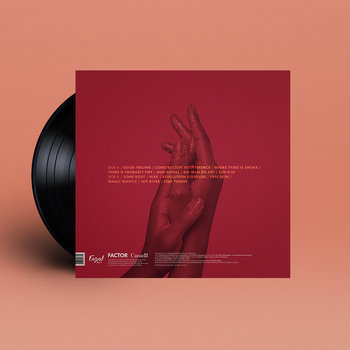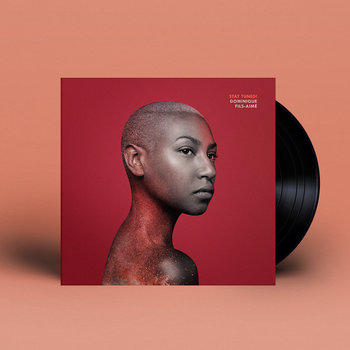 Stay Tuned! is the product of deep reflection, of rummaging through a painful history that you'd prefer to forget, yet can't ignore. On a pensive record that mixes soul, jazz, and gospel, vocalist Dominique Fils-Aimé sings of heartache and civil rights history—the Little Rock Nine on "9LRR," the murder of Emmett Till on "Magic Whistle." Yet she eventually finds light in the darkness. "I can see clear the mountain right ahead," she sings on "Joy River." "I can see clear the troubles […] but I know my joy will stay."
-Marcus J. Moore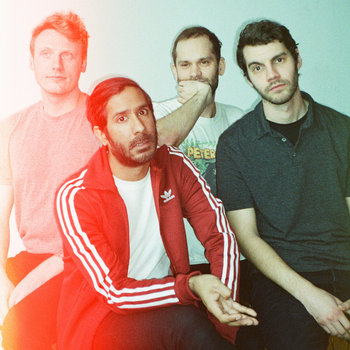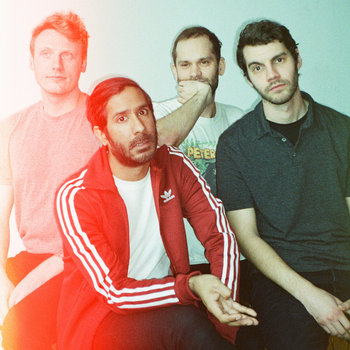 Merch for this release:
Vinyl LP, Compact Disc (CD)
Formerly a math-y guitar rock band who made a big ruckus within relatively strict genre lines, Greys take a big brave jump into the unknown with the adventurous Age Hasn't Spoiled You, a record that consistently delights and surprises with a wide-lensed approach to rock music suitable to its expansive subject matter. This catalogue of buzzy, bummed-out late '90s/early '00s alt-rock references dashed with industrial grime has an unpredictable quality in its construction, lending it a complexity that is refreshingly of-the-moment while keeping one eye fixed firmly on the future. Though it aims to unsettle and its mood is far from happy, Age Hasn't Spoiled You is a record made by a band that's not afraid to look like they're trying.
-Mariana Timony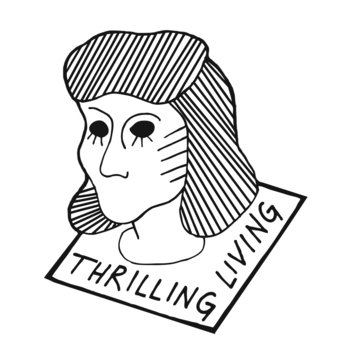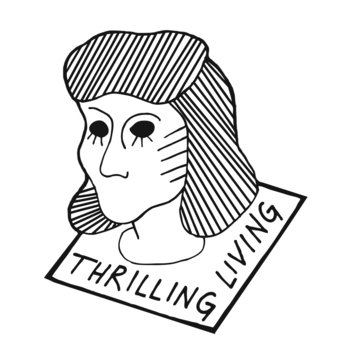 Merch for this release:
Vinyl LP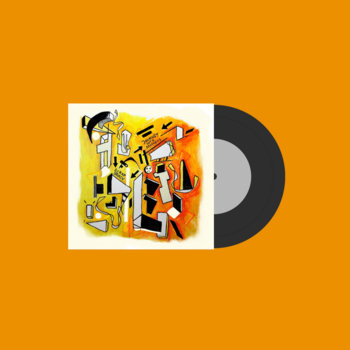 The fact that Scrap Brain were formed in order to play a new band showcase—a gig designed to encourage folks, particularly those who might not otherwise feel welcomed, to start bands—and are now one of the best hardcore acts around, should inspire everyone reading this to pick an instrument. On their debut LP, the U.K. band sound even more pissed and unruly than on their Unhappy Hardcore EP. Given more space, the band extends further into a lurching, raucous, no wave sound—with enough intensity to get anyone in the pit.
-Kerry Cardoza
Merch for this release:
Vinyl LP, Compact Disc (CD)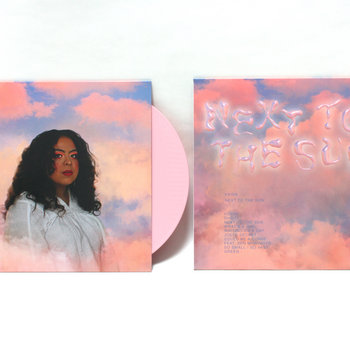 Chicago singer Kaina's voice reaches out into infinity on Next to the Sun, harmonizing with itself and floating over layers of guitar, keyboards, drum machines, and handclaps. The album has an epic, celestial quality, even as it moves through earthly questions of self-doubt, duality, despair, and resilience. Closer and standout "Green" ends the journey with a beautiful distillation of the previous eight tracks' lush atmospheres and Latin roots. Taken together, it mirrors Kaina's personal voyage to find a hopeful perspective on life and humanity.
-Ann-Derrick Gaillot
Read our interview with Kaina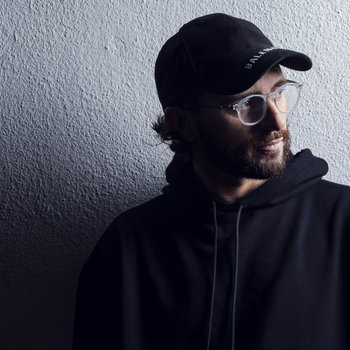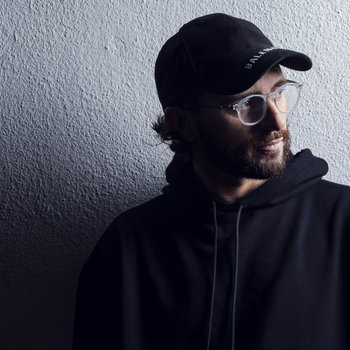 Merch for this release:
2 x Vinyl LP, Compact Disc (CD)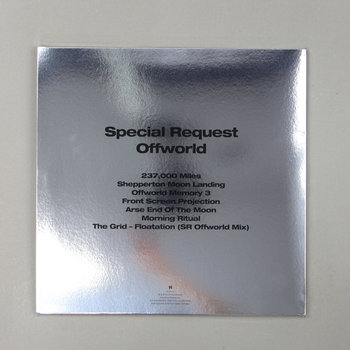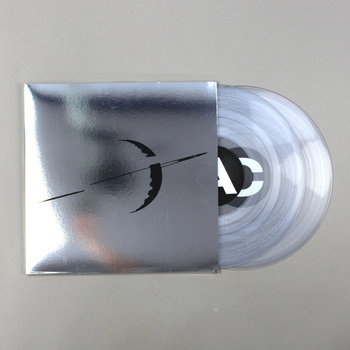 The third installment in Paul Woolford (aka Special Request)'s prolific 2019 album run is also his most playful. Based on a premise where nostalgia faces off with futurism, he couples melodic R&B sweetness with an electro-tinged head rush. Woolford puts the dancefloor at the forefront (abstract "Offworld Memory 3" and "Morning Ritual" are legit body movers), yet he's not afraid to indulge in a lofty narcoleptic fantasy that channels both David Lynch and Laurie Spiegel (see "Floatation(SR Offworld Mix)," his cover of The Grid's Balearic classic). Offworld is the contemporary electro space odyssey we didn't know we needed
-Andra Nikolayi
Read our interview with Special Request.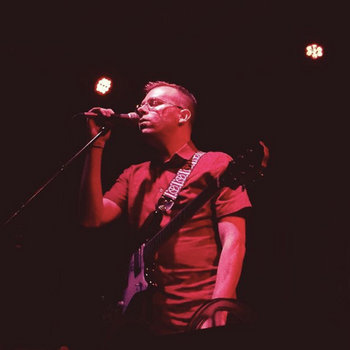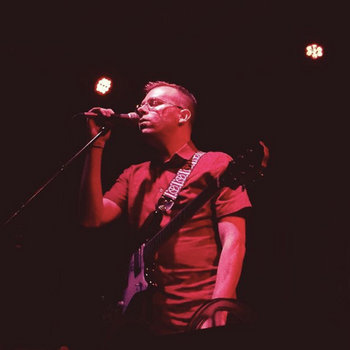 Merch for this release:
Vinyl LP, Compact Disc (CD)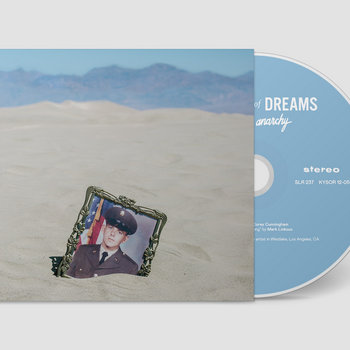 Corey Cunningham has studied his forebears—The Smiths, Cocteau Twins, Pale Saints—so well that he could ghostwrite for them. The Magic Bullets and Terry Malts alum returns to his newest solo moniker, Business of Dreams, to pen a collection of could've-been singles primed for Britain's '80s synth-pop boom. Ripe for Anarchy amplifies the era's perennial pop sigh into full-blown existentialism, resulting in songs like "My Old Town" and "N.R.E.A.M," which spiral outward beautifully under the sheen of glittering synth hooks and breezy acoustic guitar.
-Nina Corcoran
Read our Album of the Day for Ripe for Anarchy.
Amirtha Kidambi and Elder Ones
From Untruth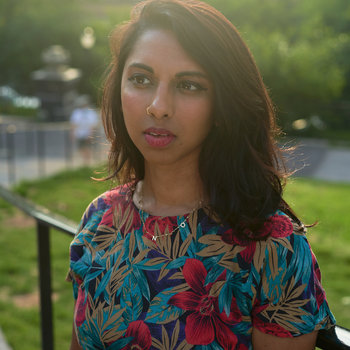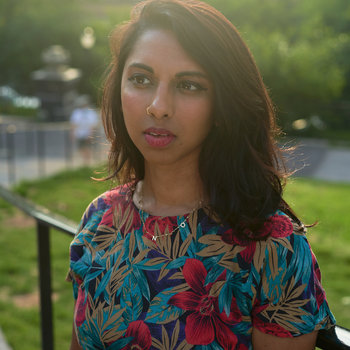 Merch for this release:
Compact Disc (CD), Vinyl LP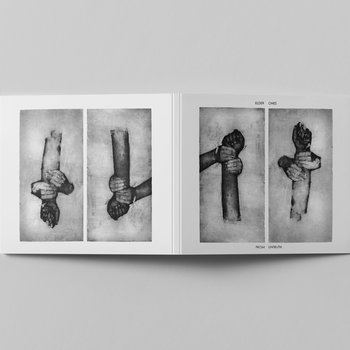 On From Untruth, bandleader Amirtha Kidambi condemns capitalism and white supremacy, using avant-garde jazz to imagine a planet where colonialism never happened. "Take apart the world," she declares on "Eat The Rich," "sell it off piece by piece and live forever." Her message rings louder towards the end of 2019, as U.S. politicians openly wonder how to get rid of this country's president. Untruth is full of searing real talk; Kidambi wants us to wake up before it's too late.
-Marcus J. Moore
Read our interview with Amirtha Kidambi and Elder Ones.
More Top 100:
Monday, Dec. 9: Best Albums of 2019: #100 – 81
Tuesday, Dec. 10: Best Albums of 2019: #80 – 61
Wednesday, Dec. 11: Best Albums of 2019: #60 – 41
Thursday, Dec. 12: Best Albums of 2019: #40 – 21
Friday, Dec. 13: Best Albums of 2019: #20 – 1